LOtC in Art & Design
Being outside for Art and Design lessons allows the children to feel freer to express themselves, enabling them to show their ideas and become more creative without the restraints of classroom expectations. At Garlinge, children frequently create pieces of art using natural resources found in the grounds. Children can also work together particularly on themed days and during different school visits. This includes den building, art through science, aerial pictures and landscape sketching. During these team activities, children are encouraged to promote the school values of perseverance, aspiration, respect and teamwork.
Art Inspired by Andy Goldsworthy
Sidney in Year 4 has worked incredibly hard on this fantastic piece of art which is inspired by Andy Goldsworthy. He used fossil sponge finds from a walk on the beach during his daily exercise!

Well done Sidney, a wonderful piece of work using natural materials.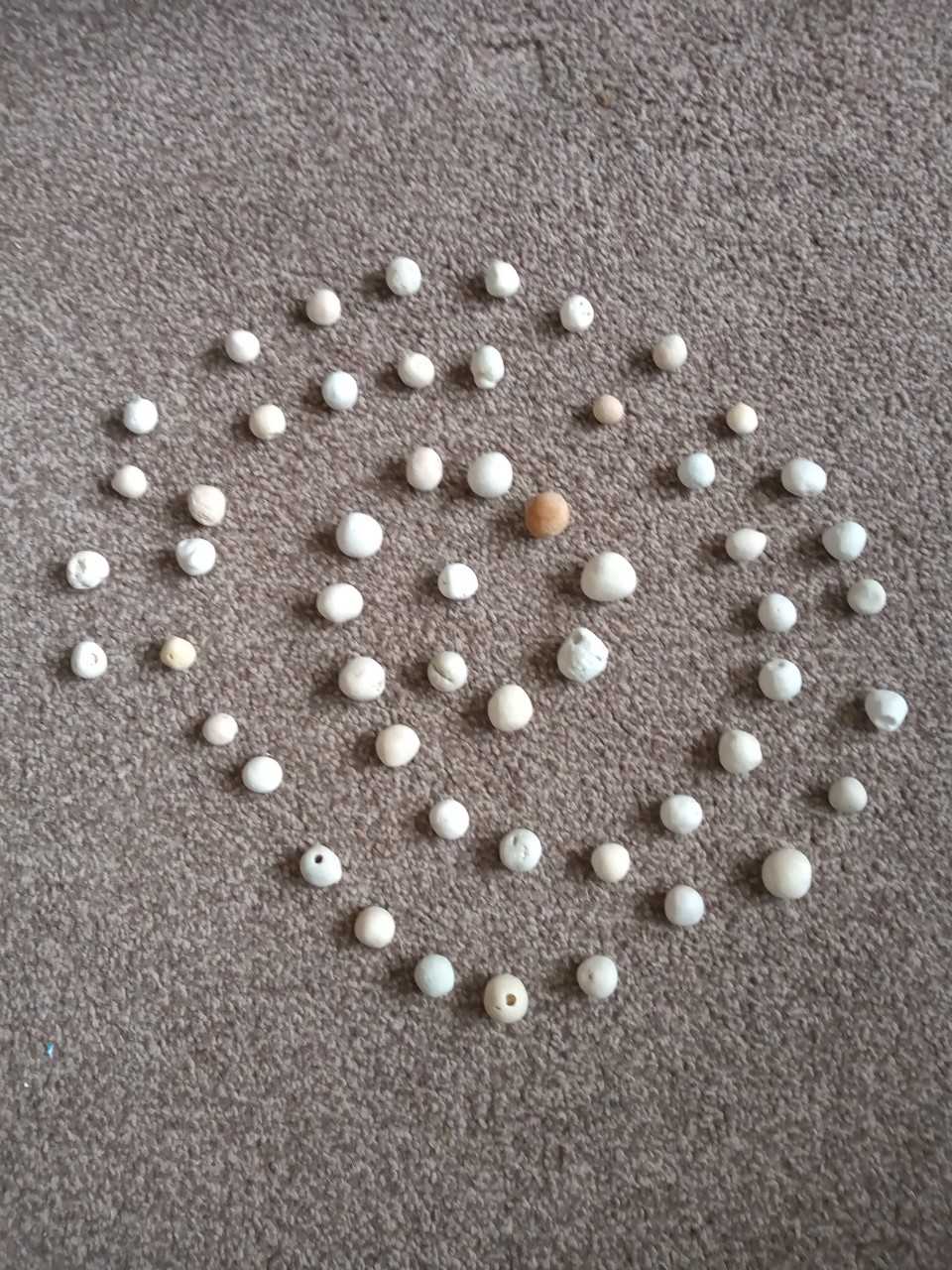 Fireworks Night 05/11/2020
Jonah in 4D wanted to design his own 'safe' sparkler holder for firework night. What a super idea to ensure everyone can have some fun but also stay safe Jonah, excellent effort!