LOtC in English
Children frequently consolidate their English work through drama and role play. The outside spaces at Garlinge lend themselves to this perfectly. Whether it's working as a class on the stage areas debating issues or presenting parts of a story. The shaded areas lend themselves to traditional and fairy tales perfectly. We even have our own 'Trolls Bridge' for the children to 'trip-trap' over in the Key Stage 1 play area! Marvellous medicines can be created and mixed in the nature areas and instructions for them can be planned out and written at the same time.
Year 4 - Learning Outside the Classroom
Year 4 had a lot of fun on Outdoor Classroom Day learning about commas for adverbials in the fresh air! Our Active English lesson got our heartbeats racing, our minds thinking and our sentences improving! We had to race against other teams to collect one of every sentence and make sure we had correctly input the comma for the adverbial opener! We even had an extension challenge to write our own sentences with fronted adverbials from scratch!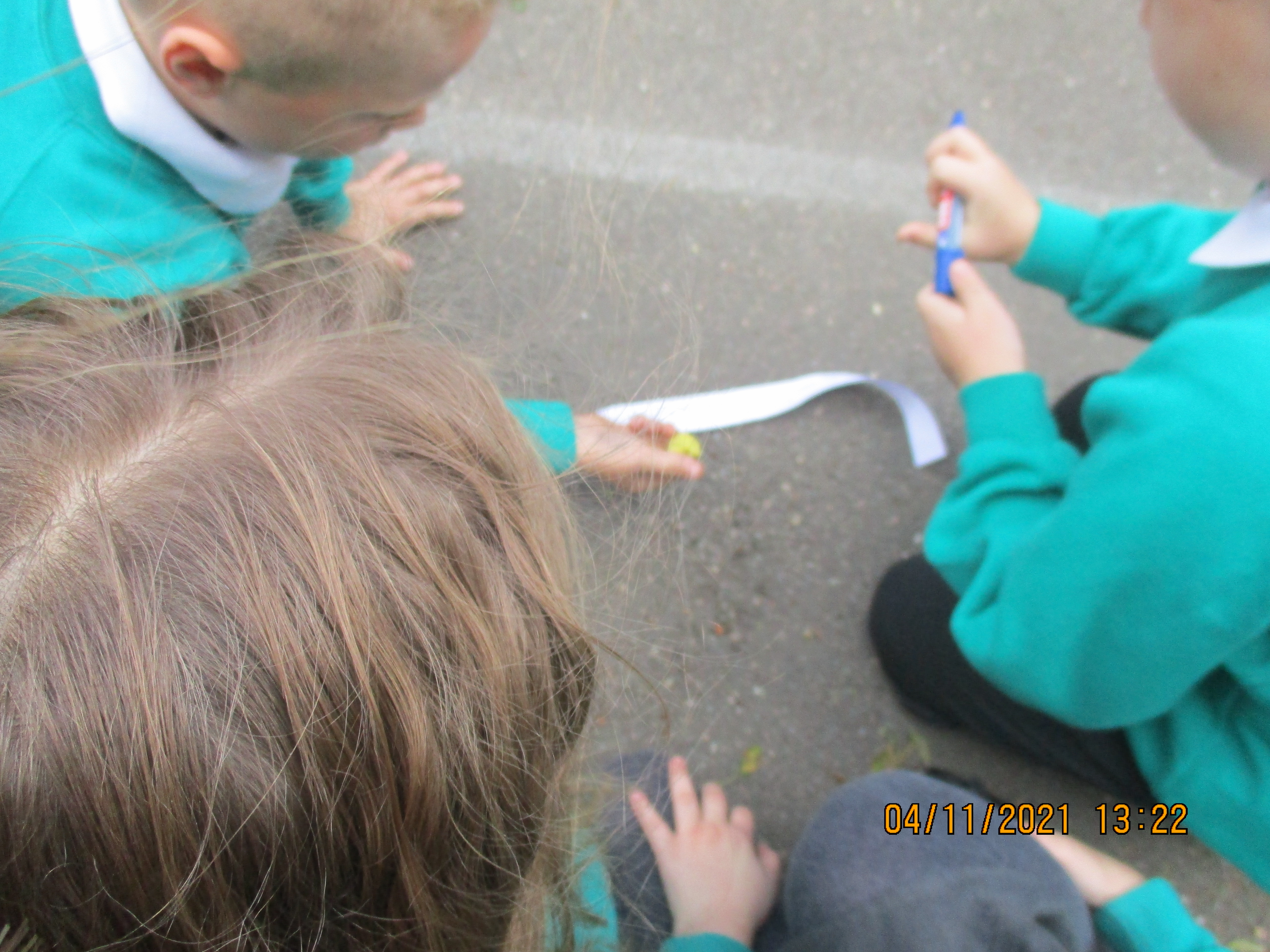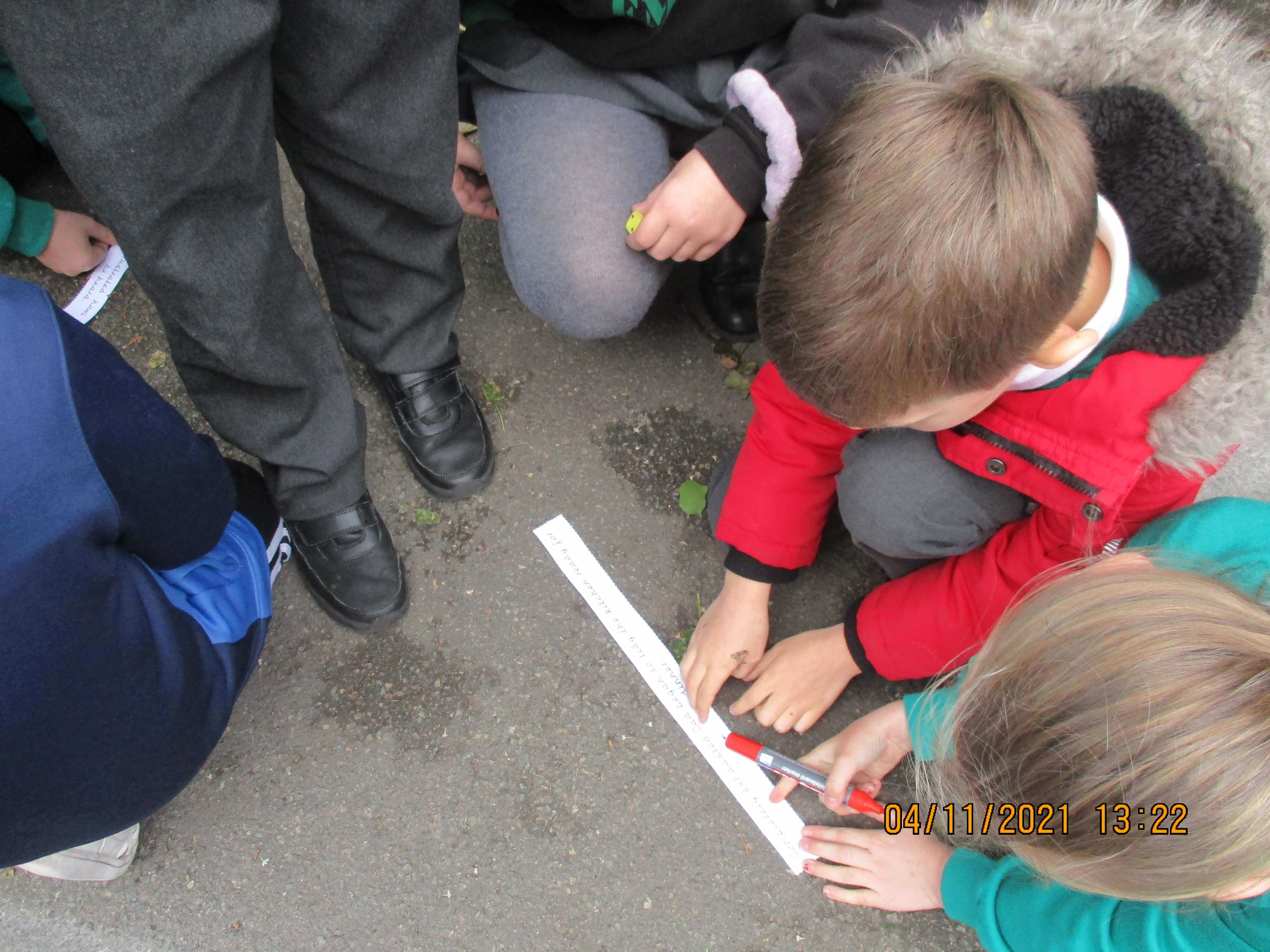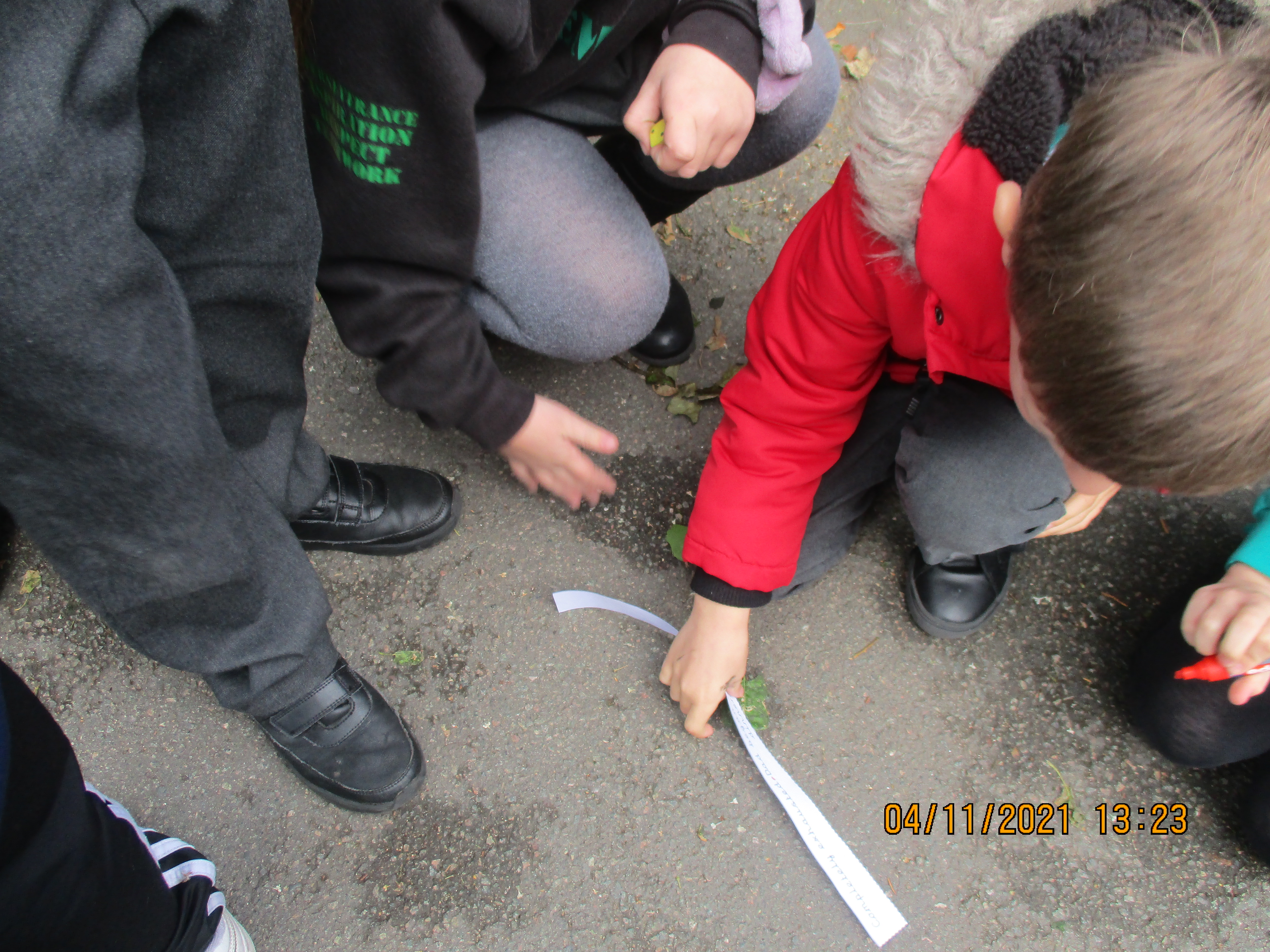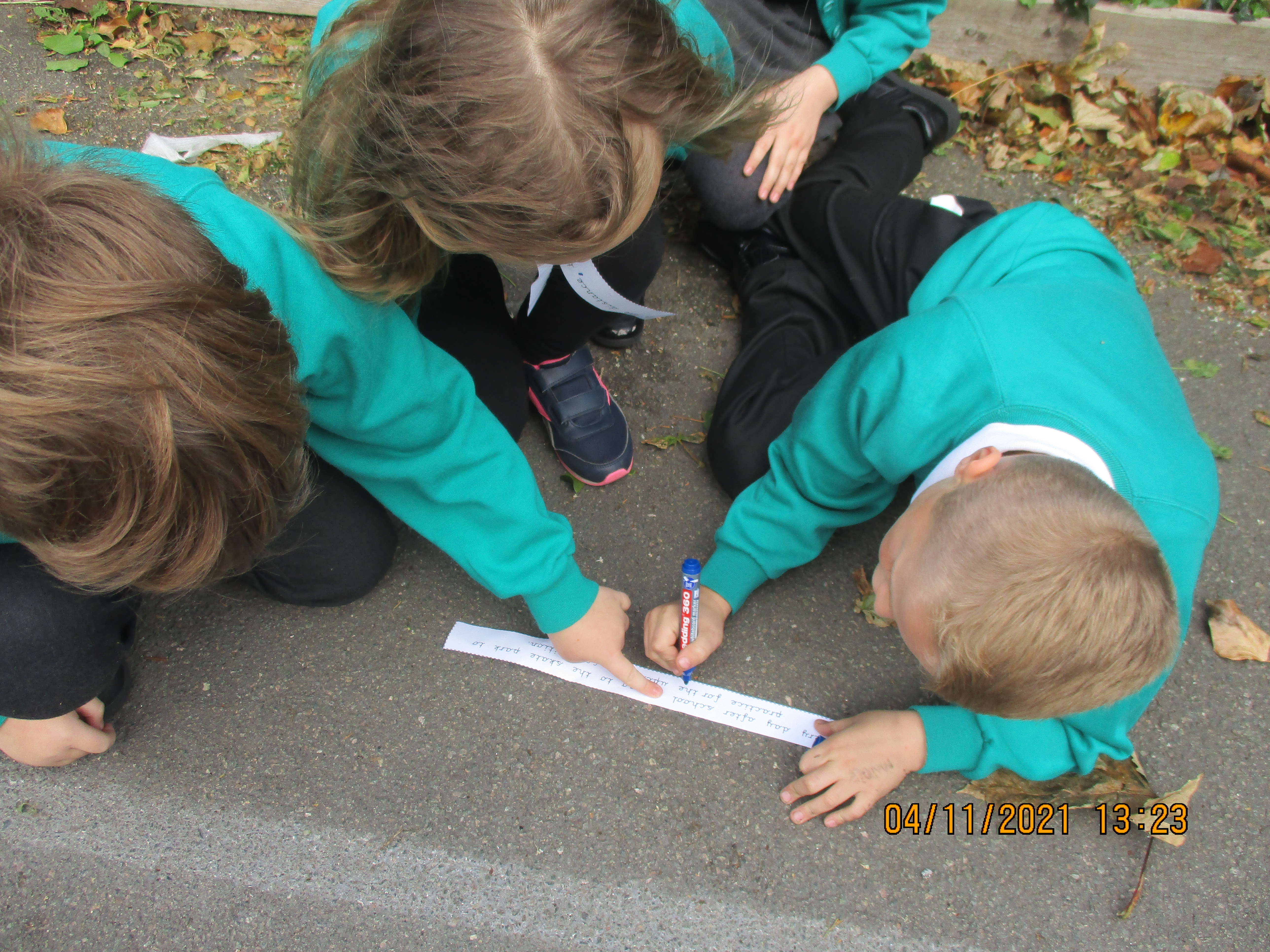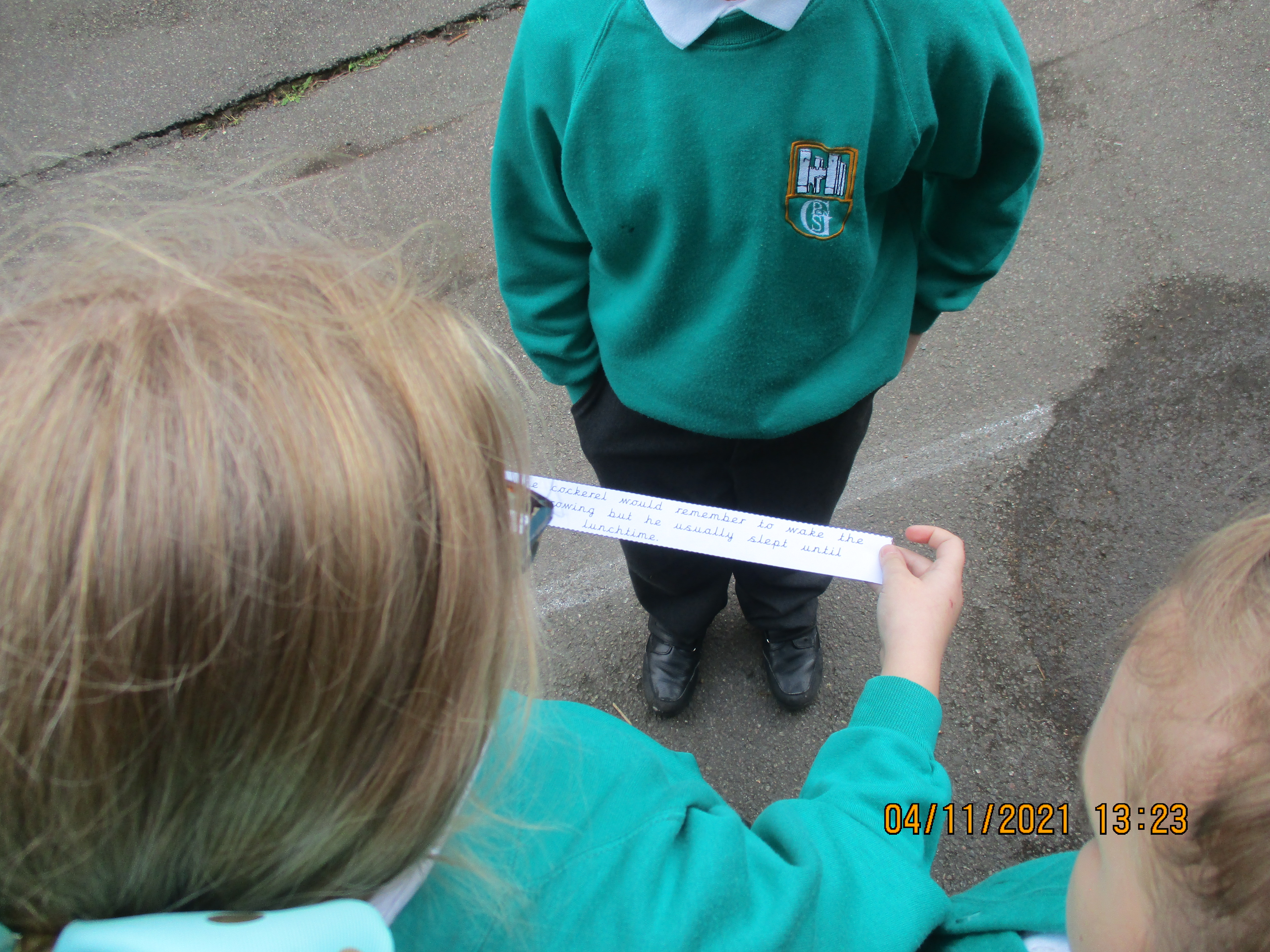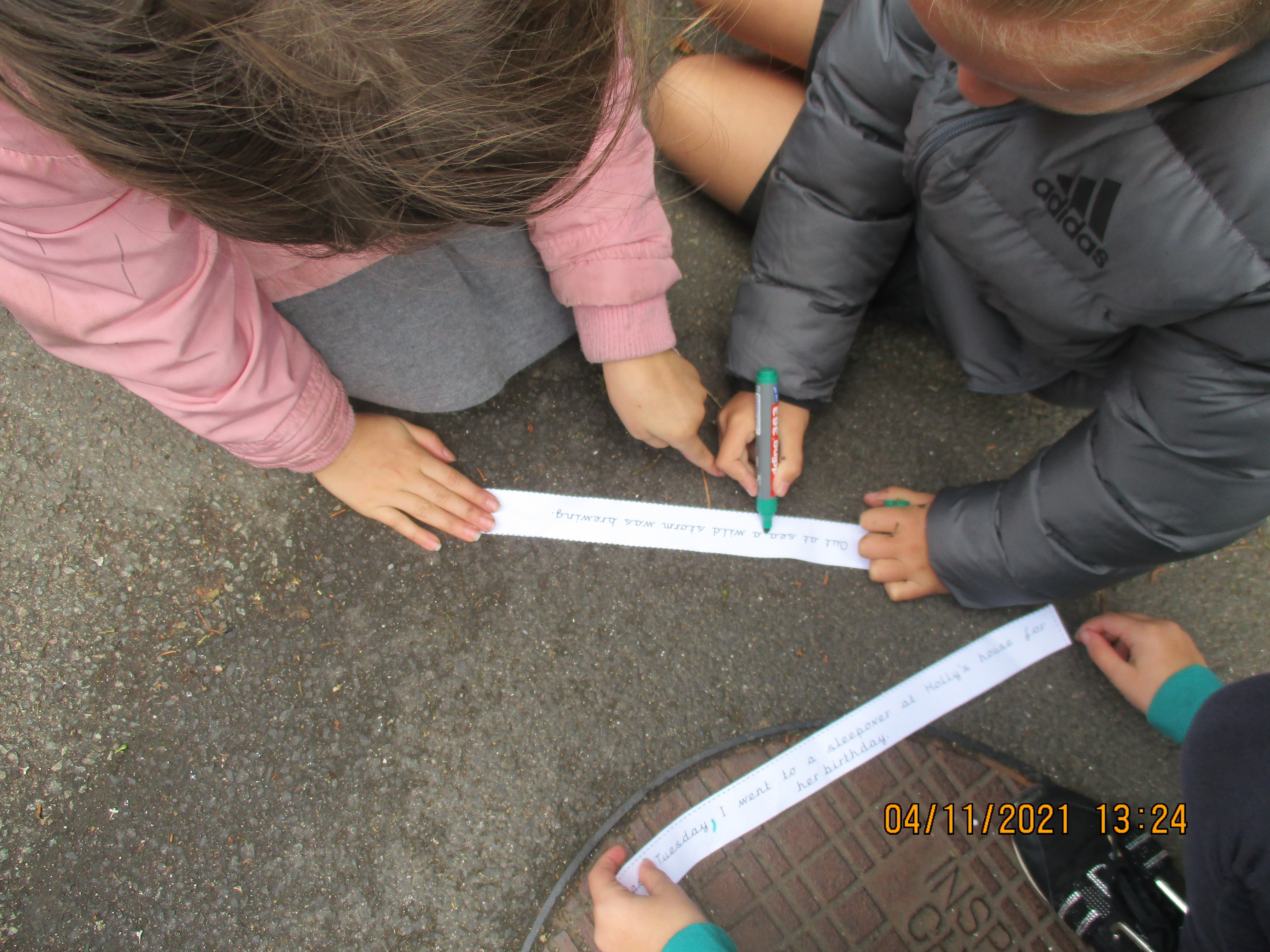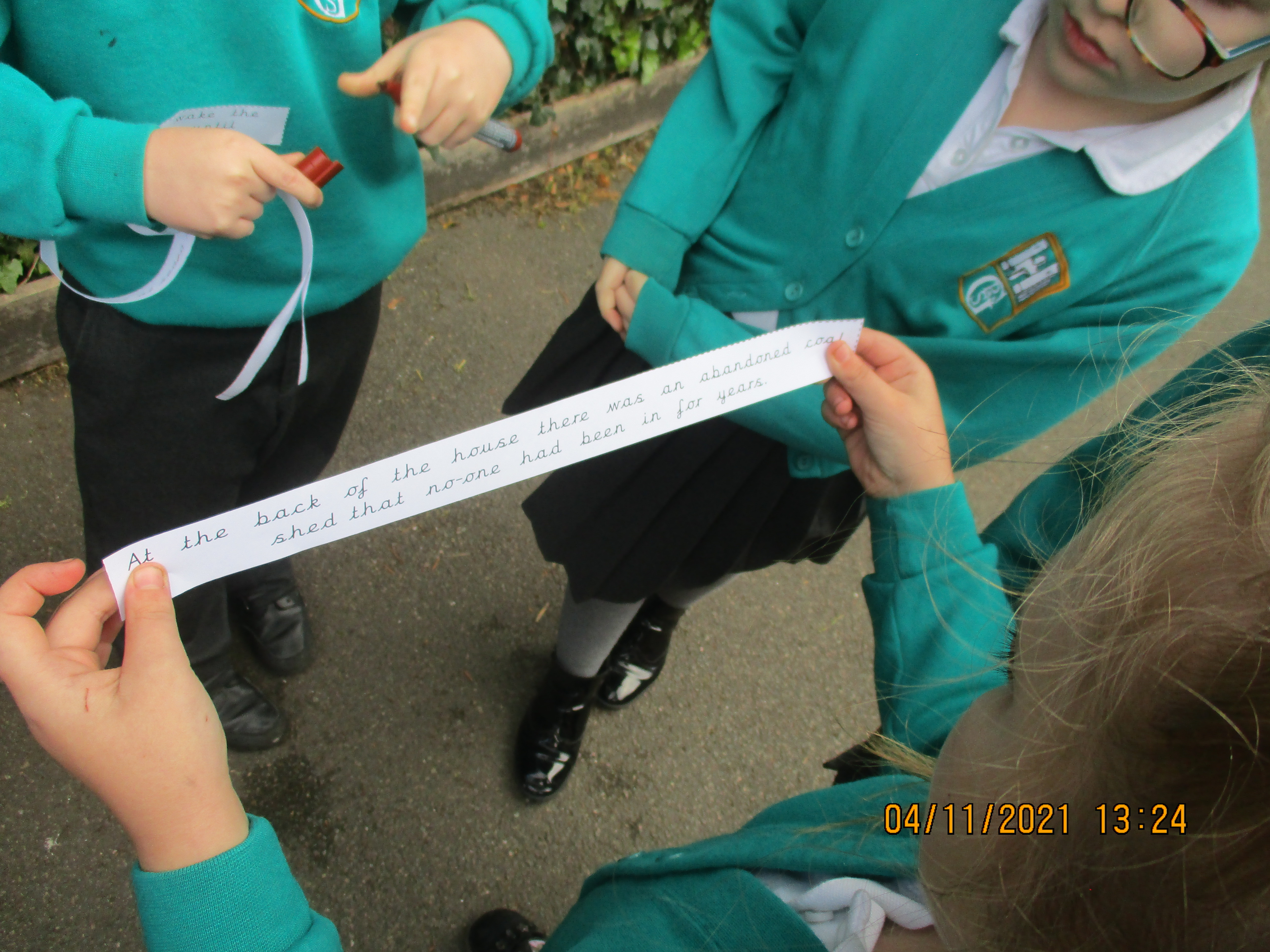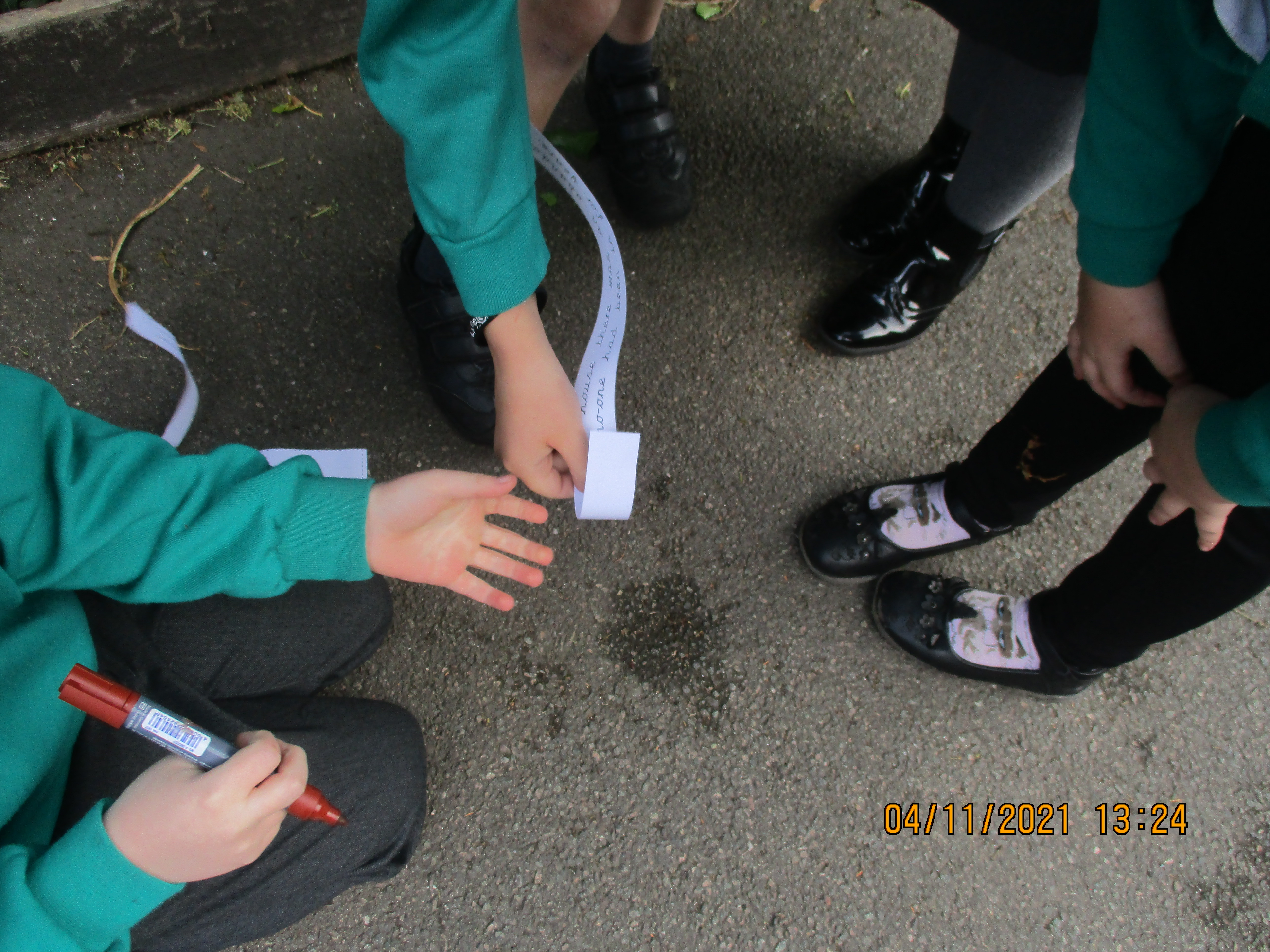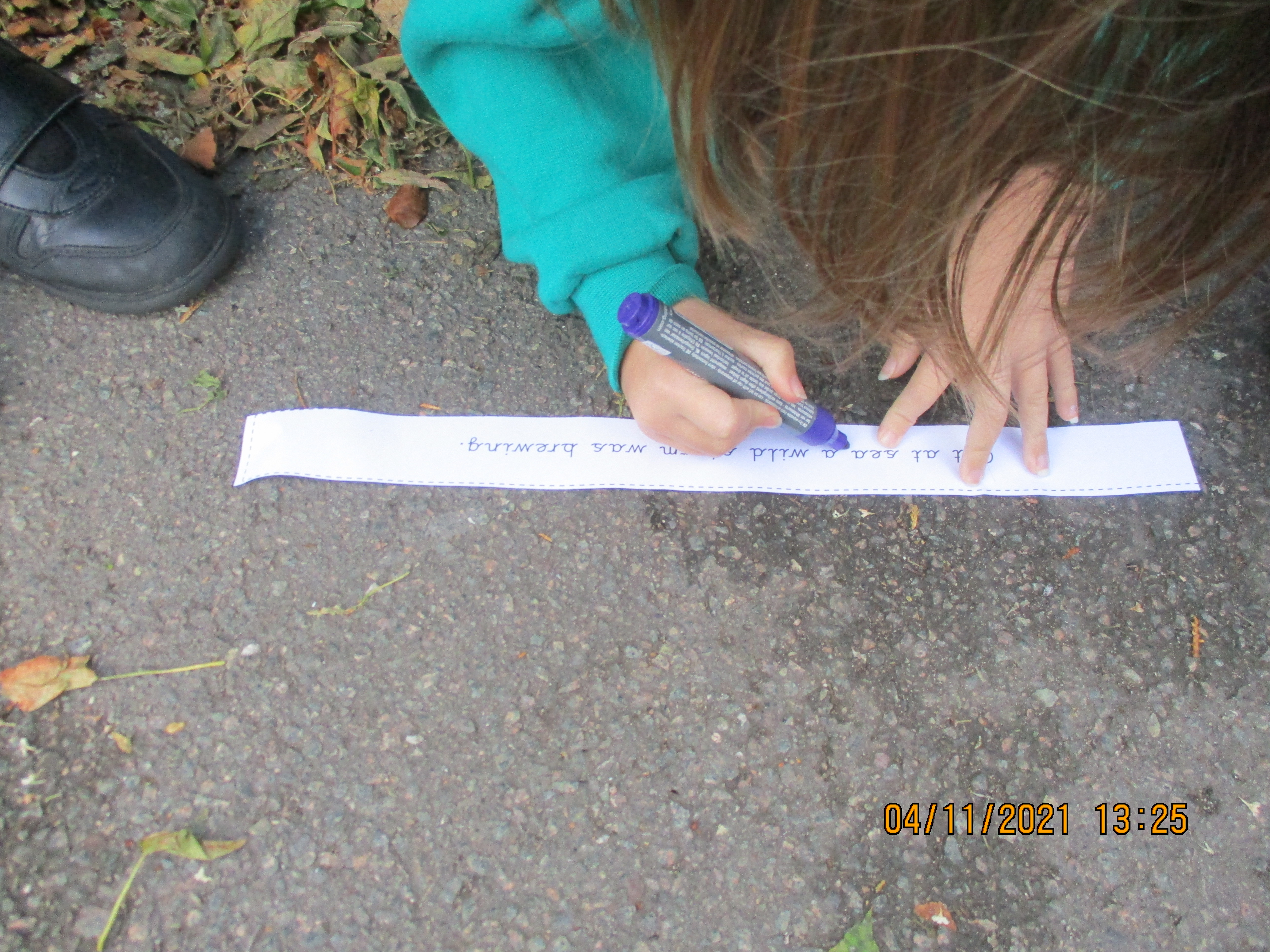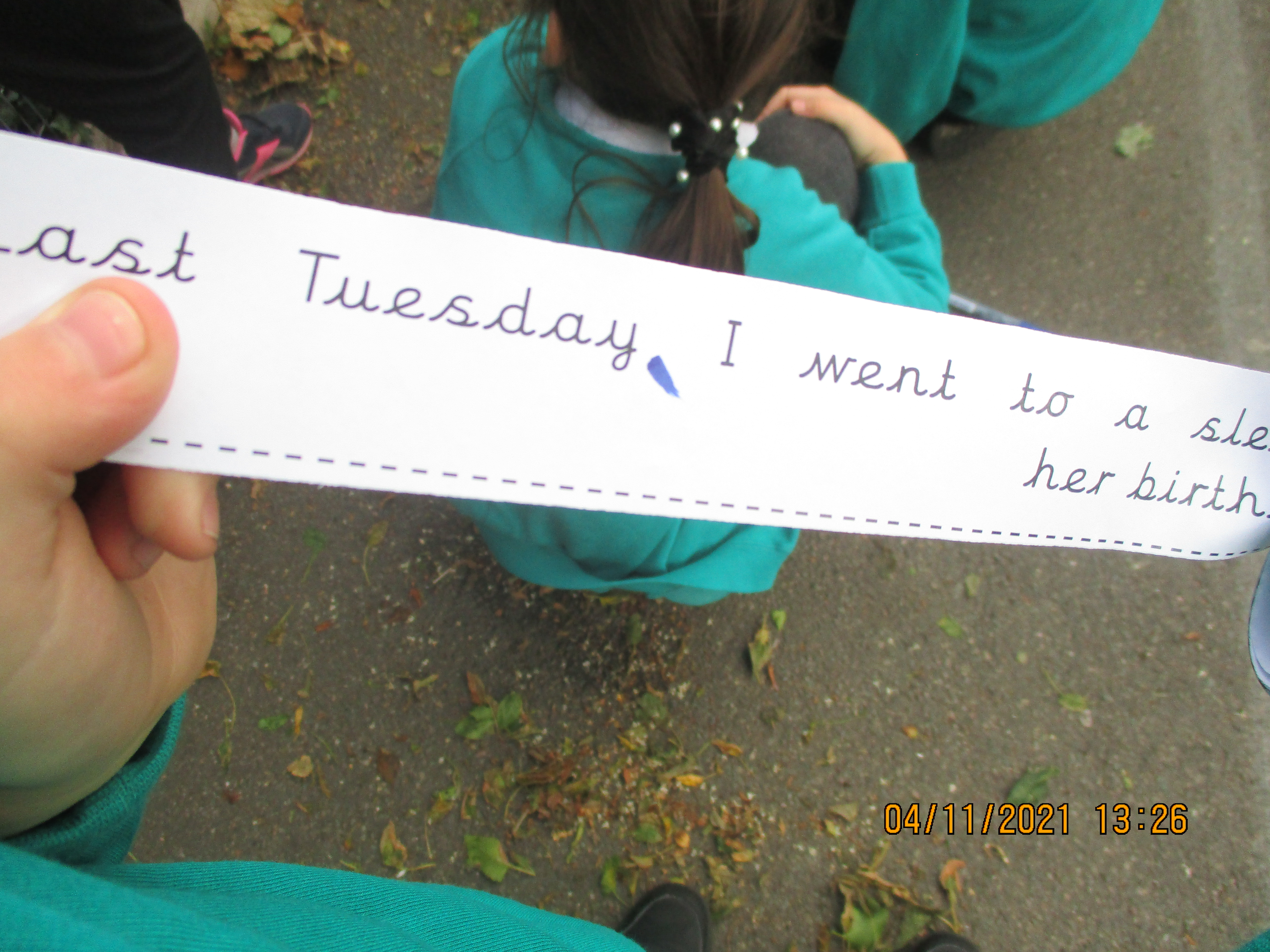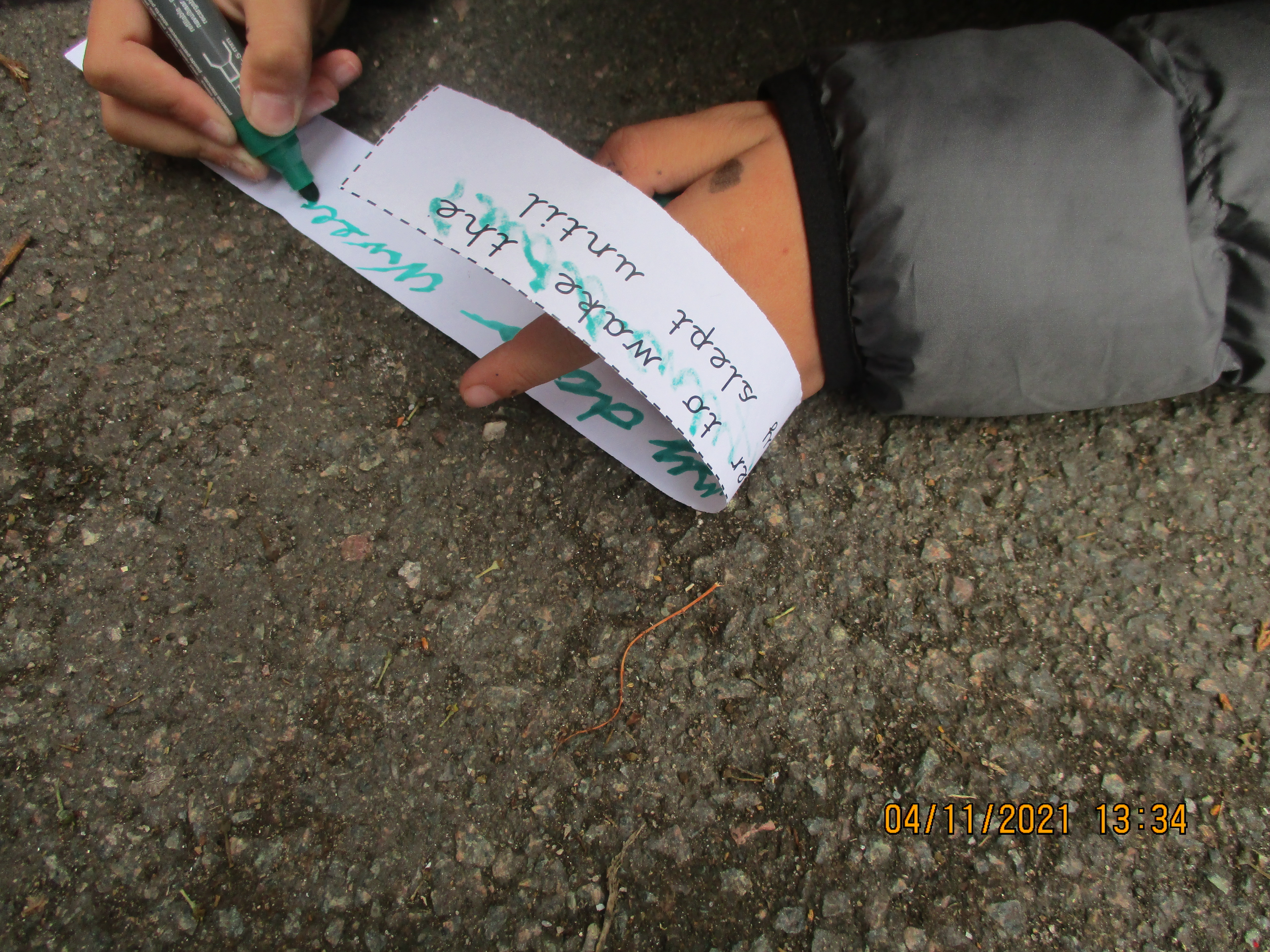 1B Learning Outside the Classroom
Isolina in 1B has been out for a walk in the glorious sunshine taking in the wonderful nature around her in her local community. She has written down what she has seen with lots of extra detail. She has used a fantastic range of adjectives to help us imagine what she saw! A fantastic effort Isolina!