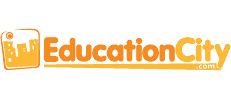 EDUCATIONCITY
What is EducationCity?
EducationCity is a leading online, teaching, learning and assessment resource.
EducationCity is passionate about providing fun, educational content that engages students at home and aims to bridge the gap between school and home learning.
They offer a fantastic range of educational games, activities and resources which help in making the learning fun.
Educational Games, Activities and Teaching Resources for Key Stage 1 and 2.
Families
A fun way for pre-school and primary school kids to learn at home
A personalised learning experience ideal for home educators
Educational games and activities developed by teaching specialists
Multi-player games to improve children's mental maths and spelling skills
Children progress along a learning pathway at the pace that suits
Parents can check the performance of their children whenever they choose
Unlimited access to games and activities during the subscription year
Other Categories in the Pupils' Area