Family Liaison Officer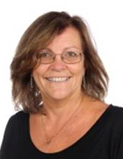 Hi, I am Ali Gillatt the Family Liaison Officer (FLO) for Garlinge Primary School and Nursery.
My office is situated in the far end of the Key Stage 1 playground and I am usually available on either the KS1 or KS2 playground before school.
My hours of work are:
Monday to Friday 8.30am - 12.30pm
I can be contacted by:
Mobile: 07939685666
Via the school: 01843 221 877, option 3 extension 3 - an answer machine is available so please leave a message and I will get back to you.
Via the school office.
Email: flo@garlinge.kent.sch.uk
The role of the Family Liaison Officer is to provide support, help and friendship for parents/carers and their children.
The aim of the FLO is to empower parents, encourage effective parenting and promote parental involvement in children's learning. The FLO can help in such circumstances as:
Family relationships
Housing or benefit issues
Advice and support
Challenging behaviour
Attendance issues
Domestic violence
Assistance with forms and letters
Assistance/support with appointments with outside agencies
Organising workshops for parents and children
Healthy living
Informal counselling
I have family of my own, so I understand that life can often be emotionally and physically challenging, and parents and carers sometimes need someone to talk too. I am a friendly face offering a listening ear. I am available to have informal chats about things that concern you as parents. I also work with in partnership with statutory and voluntary agencies for the benefit of our families. Anything discussed between families and myself will be in confidence, however, if I feel there is a cause for concern, I will need to discuss the issue with senior staff members to find the best way forward to support the family.