In Nursery and Reception we follow the Early Years Foundation Stage curriculum. It identifies 7 areas for learning; three prime and four specific areas:
PSED - Personal, Social and Emotional Development
PD - Physical Development
CL - Communication and Language
Literacy
Maths
UW - Understanding the World
EAD - Expressive Arts and Design
Planning
Foundation Stage plan from the children's interests to help the individual child want to be keen to learn. We do have starting points for each term. These are Ourselves, Our Past, Traditional Tales, Animals and Literature through Theatre but we can, and often do, move away from these depending on the direction the children take us in.
Assessment
The adults in Foundation Stage continually assess the children throughout the year. These take the form of long observations, short observations, photographic evidence and tasks the children may complete. From the assessments we ensure that the planning is being completed at a level that is appropriate to the individual child's stage of learning.
Relationships with parents
Parents are a fundamental part of the children's development. We send home scrapbooks to allow the parents to share experiences with us. The children can record visits or activities they have completed at home and then the children can share these experiences with the rest of the children in the class. We invite the parents to come and play alongside their children. We share the children's learning journey with the parents regularly through My Unique Story.
Reading and phonics
We teach daily synthetic phonics sessions looking at a different sound every day. We then apply this knowledge to word building and blending the sounds together to read and write words.
Maths
We begin to explore the basic skills required to develop mathematical skills throughout the children's education. We have daily maths sessions where we explore counting and applying number knowledge to mathematical problems. We also look at shapes and relate them to our surroundings looking at their properties.
Visitors & Visits
We invite many people to Foundation stage to come and share their experiences and to make the children's learning real. We have had an ambulance, fire engine, nurse and dentist to visit the children and discuss their role. We also plan Educational Visits to enhance and support the children's learning.
Rainbow Class
We offer 15 hour am and pm places (funded) and 30 hour places, each session has a maximum of 26 children in it. We also offer the option to purchase additional sessions and lunchtime supervision on a termly basis.
Supervised Lunch Club (lunch not provided) 11:45am – 12:30pm £3.00 per day.
| | |
| --- | --- |
| Day | 11.45 - 12.30 |
| Monday | 11.45 - 12.30 |
| Tuesday | 11.45 - 12.30 |
| Wednesday | 11.45 - 12.30 |
| Thursday | 11.45 - 12.30 |
| Friday | 11.45 - 12.30 |
Additional sessions (non-funded)
| | | | | |
| --- | --- | --- | --- | --- |
| Day | Session 1 (am) | Cost | Session 2 PM | Cost |
| Monday | 8.45 - 11.45 | £15.00 | 12.30 - 3.30 | £15.00 |
| Tuesday | 8.45 - 11.45 | £15.00 | 12.30 - 3.30 | £15.00 |
| Wednesday | 8.45 - 11.45 | £15.00 | 12.30 - 3.30 | £15.00 |
| Thursday | 8.45 - 11.45 | £15.00 | 12.30 - 3.30 | £15.00 |
| Friday | 8.45 - 11.45 | £15.00 | 12.30 - 3.30 | £15.00 |
We look forward to meeting you soon! Contact the school office to book an appointment to come and visit us.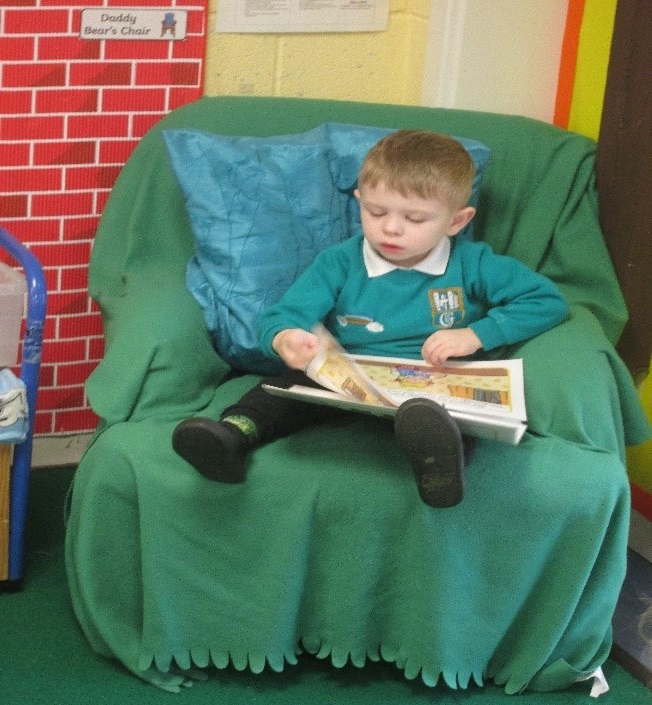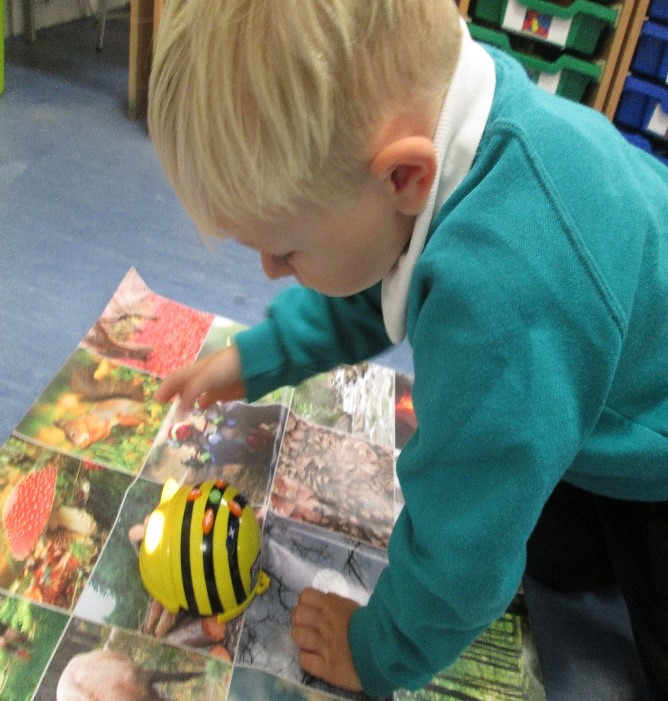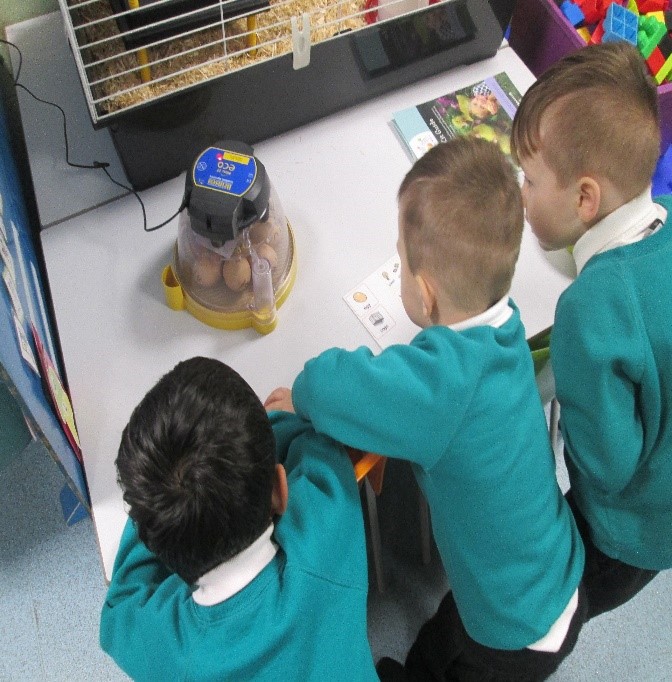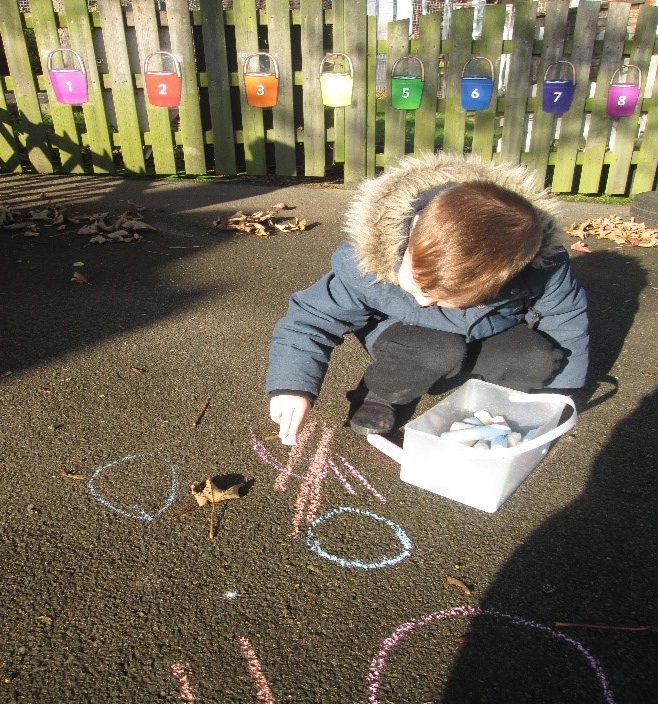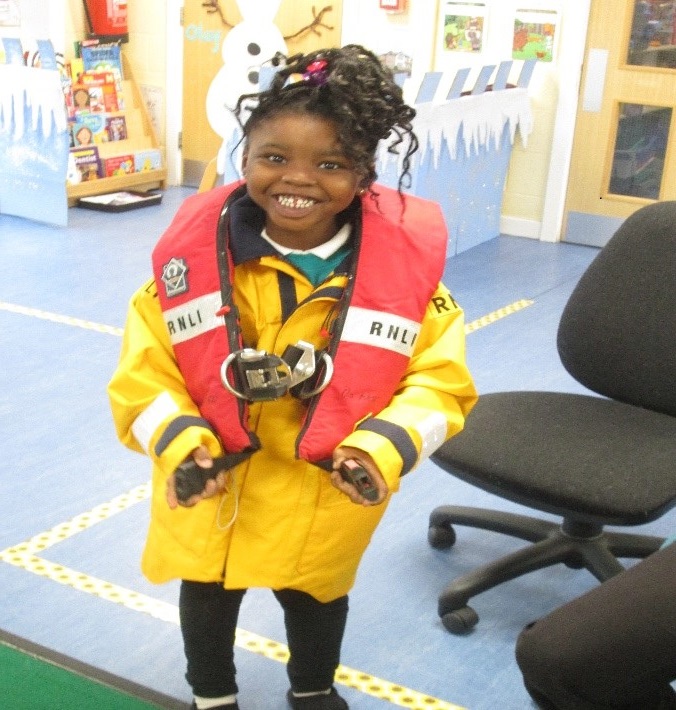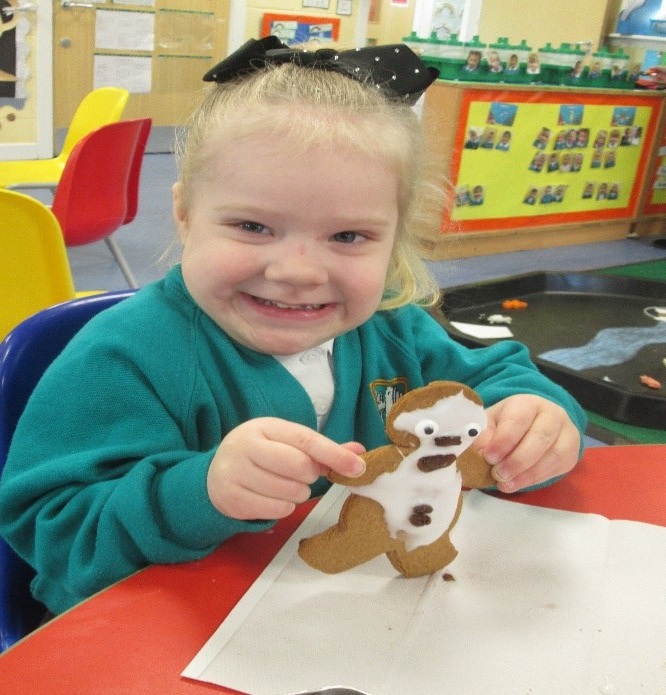 Reception has three classes with a recently redeveloped shared outside area to explore.
Our classrooms are bright and vibrant and reflect the children's learning and interests.
Nursery Shrove Tuesday
We learnt about the festival of Shrove Tuesday and especially enjoyed trying different toppings on our pancakes! Syrup was a particular favourite!

Nursery - Jack and the Beanstalk
We used the shaving foam and blocks to build a castle for the Giant. We explored different types of beans – we decided we don't like the feel of cold baked beans!

Nursery - Goldilocks and the Three Bears
This week we have been sharing Goldilocks and The Three Bears. We have listened to and watched the story on the interactive whiteboard. We all enjoyed making and tasting porridge, we ate it quickly before Goldilocks could get any!
In the role play area we have been retelling the story and exploring the smell and texture of the porridge oats.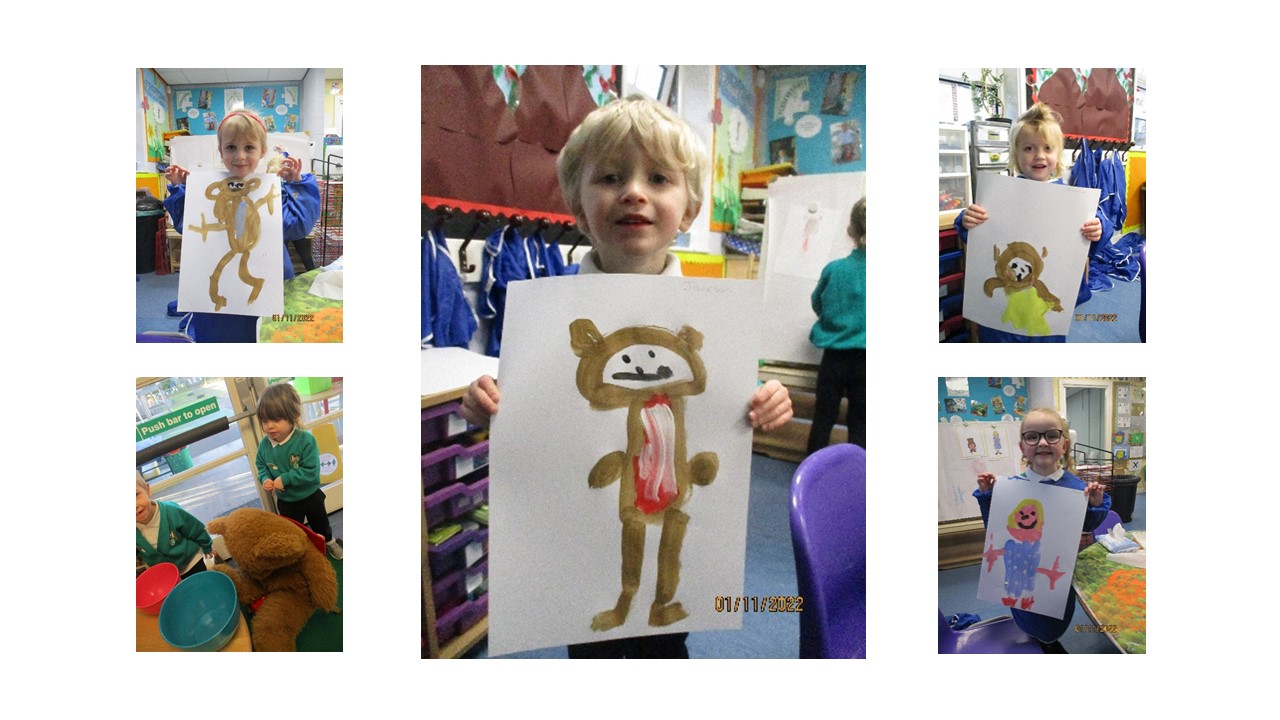 Nursery - The Gingerbread Man
This week we have been sharing The Gingerbread Man. We have been learning Makaton signs to help us remember the story and have enthusiastically joined in with "Run, run, as fast as you can, you can't catch me, I'm the Gingerbread Man"
We made boats for the Gingerbread Man to help him cross the river safely. We tested different containers to investigate which ones float and which ones sink. We found out that ones with holes in sunk!

Our favourite activity was backing and icing our Gingerbread Men! Luckily the Gingerbread Men didn't run away when we opened the oven!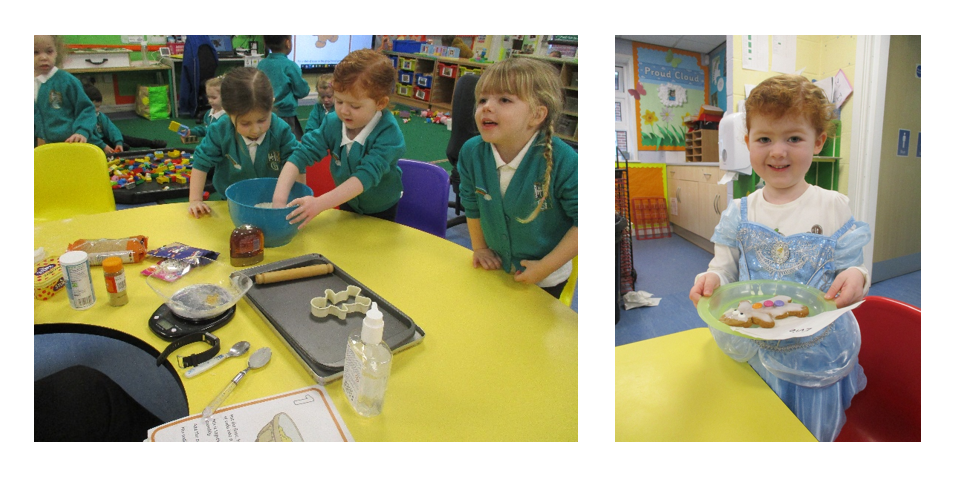 Foundation - Traditional Tales
Nursery and Reception children from Garlinge Primary School and Nursery attended school last Friday as their favourite traditional tale character. The children wore a wide range of fantastic costumes including Cinderella, Goldilocks, The Big Bag Wolf and The Gingerbread Man. This was to coincide with a whole term of sharing and learning about traditional tales. Over the last few weeks the children have completed a range of exciting activities linked to their favourite stories including planting their own magic beans and making their own gingerbread man.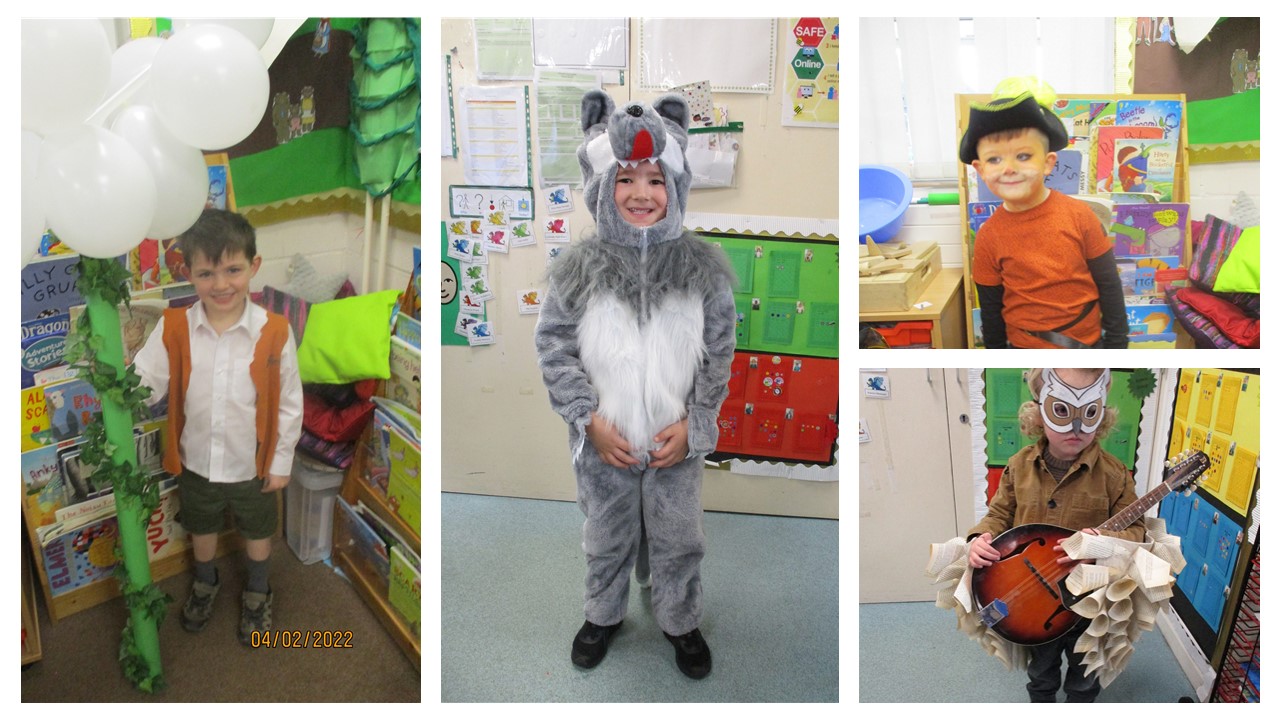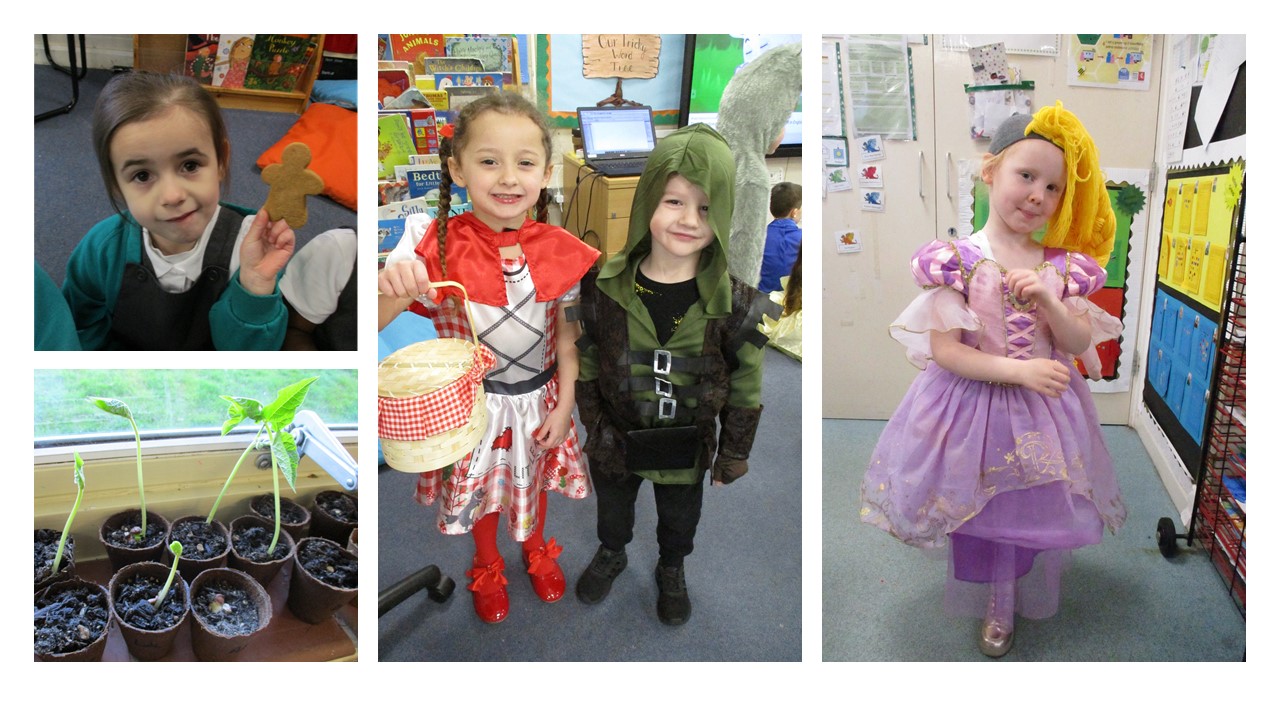 Foundation News 2021 -2022
Foundation News 2019 - 2020
Archives
Following the successful meeting about how we teach Phonics and Reading in the Foundation Stage at Garlinge Primary School and Nursery here is the PowerPoint I shared. If you have any questions or concerns regarding Phonics please speak to your child's teacher and they will be able to help. Thank you for your continued support with your child's education.