Upper Key Stage 2
Year 6 Travel Safe Travel Smart Visit to Margate Train Station
Some of our year 6 children visited the new safety centre at Margate train station. The venue has been created for young people to develop the confidence and independence to travel safely when travelling by train. Interactive activities provided an in-depth experience for our pupils allowing them to develop the knowledge of how to keep themselves safe. This included learning about railway crossings, the dangers of the railway, how to find the right platform and how to purchase a ticket. The children also took part in an interactive quiz, which included a variety of useful facts linked to travelling by trains. The children were lucky to all be given souvenirs, which they were pleased with. Our children returned to school with a good knowledge and awareness on how to keep safe when travelling by train.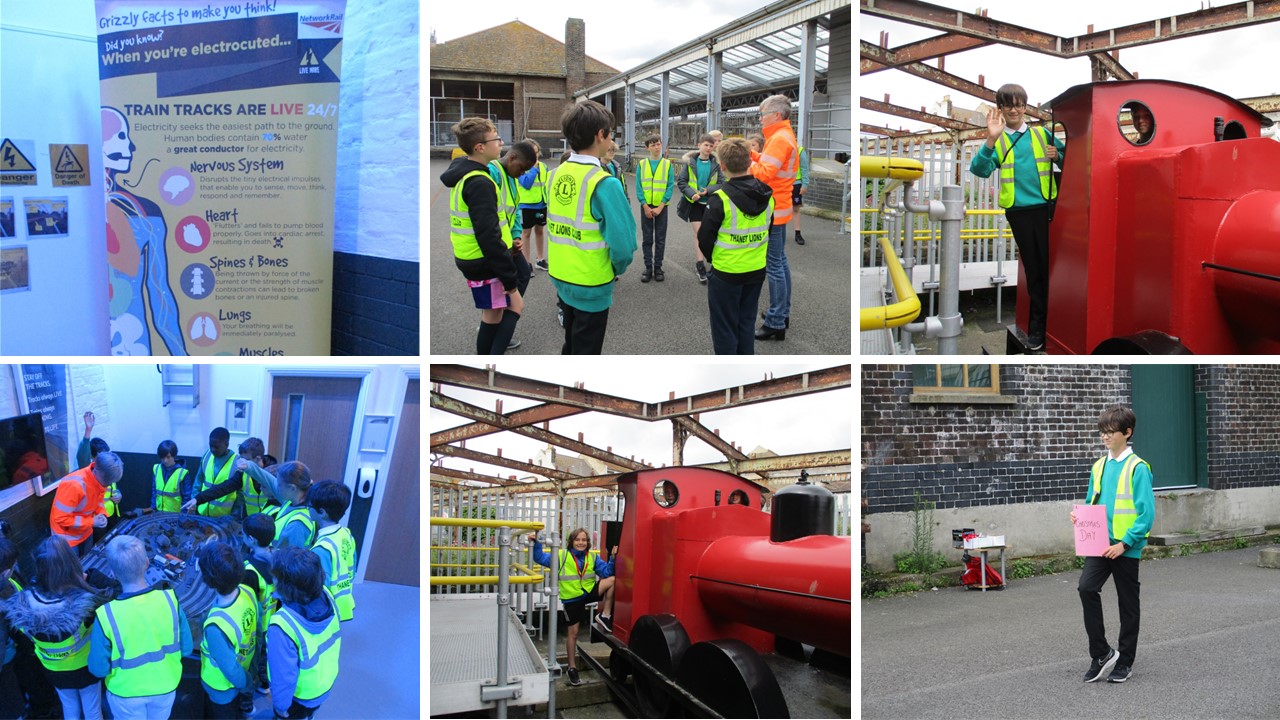 Year 5 Trip to Kent Life
As part of our history topic, year 5 visited the Museum of Kent Life in Maidstone, for an exciting Viking day experience. This was a wonderful opportunity which helped the children to enhance their understanding of what life would have been like during the Viking era. The children took part in various interactive workshops and demonstrations such as, Live like a Viking, Viking Beliefs, a Viking Voyage, Viking Raiders and Viking Traders.
Live like a Viking – the children explored the roles and tasks of the different members of the Viking family and compared this to their own families.
Viking Beliefs – the children discovered why storytelling was a very important part of Viking culture, stories of brave Vikings and of the many gods and how they are worshipped.
A Viking Voyage – children take to the seas, take up the oars and explore life on board!
Viking Raiders – the children learnt life as a Viking raider, battle tactics, weapons and what really made they go berserk!
Viking Traders – the children learnt about markets, money and explored the different food and goods for sale, re-enacting the trading process.
The children thoroughly enjoyed their day, whilst following our Garlinge School Values. They can now bring what they learnt to life during our history lessons this term.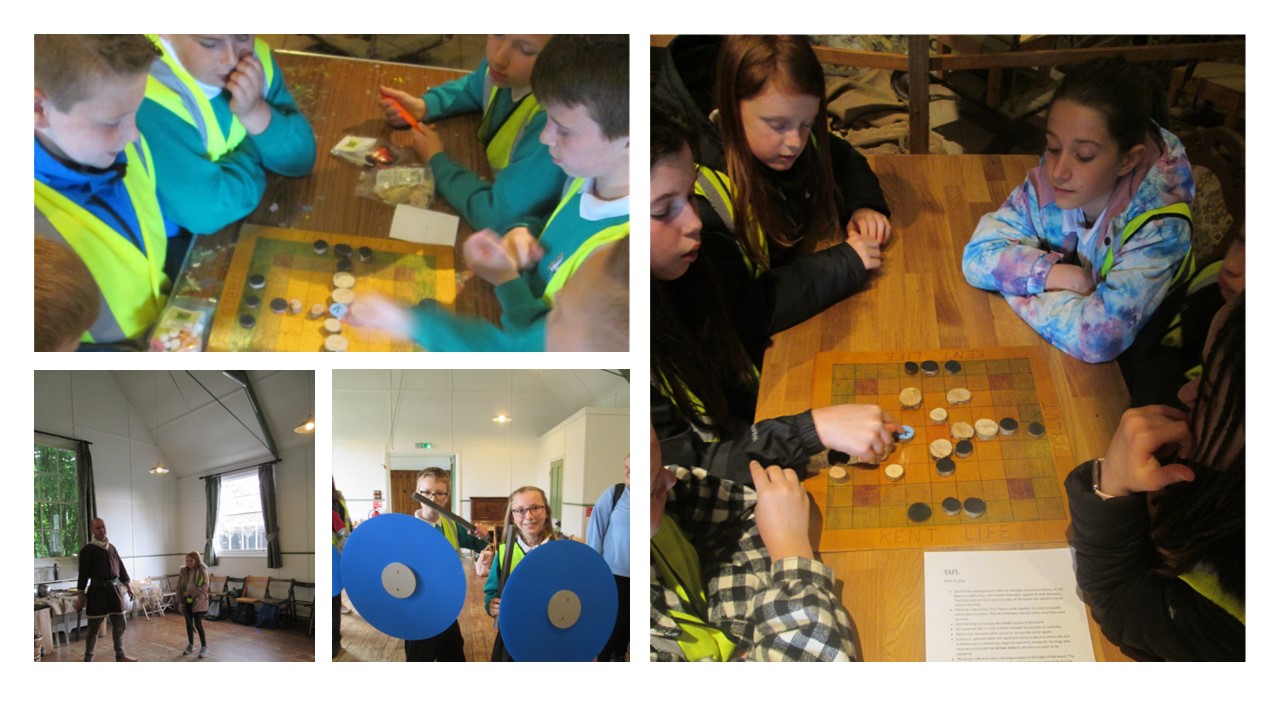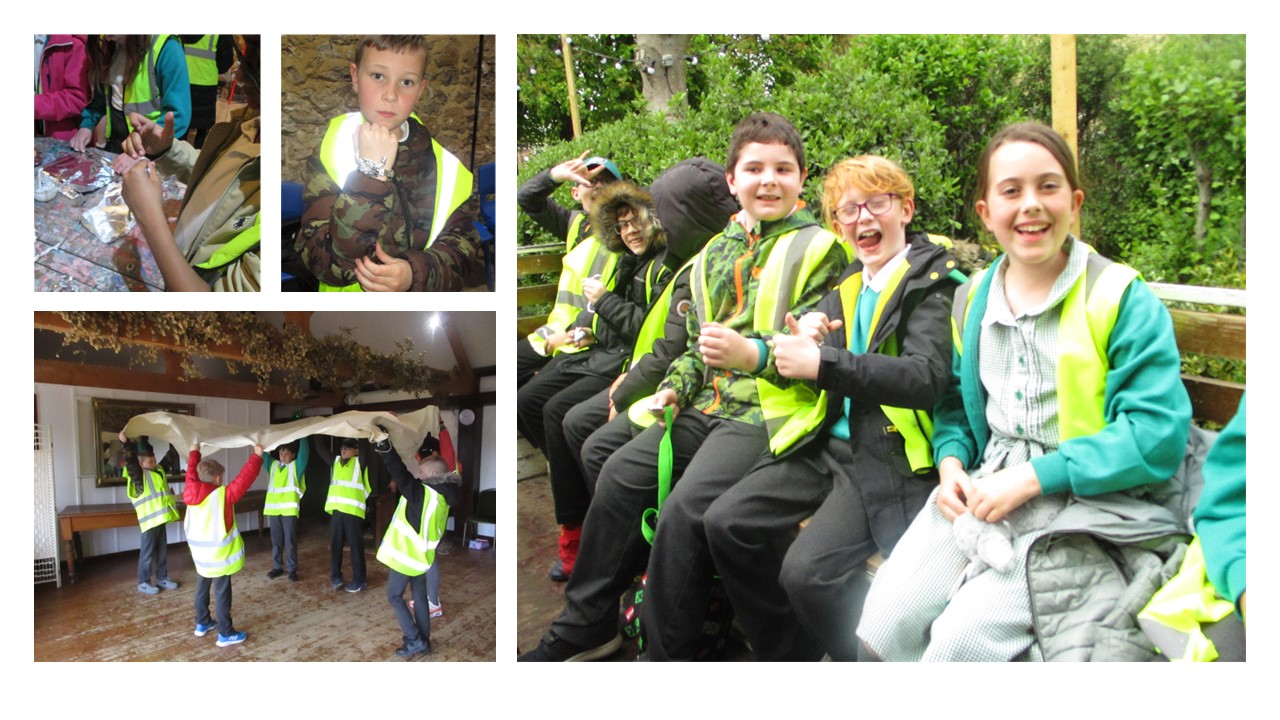 Year 5 USA Enrichment Day
Year 5 finished the end of Term 4 with a USA enrichment day. We thoroughly enjoyed learning about the country of the USA over the past two terms and wanted to celebrate this learning on our last day. The children wore red, white and blue, or stars and stripes, or dressed as their favourite character from our lead text this term which was 'Holes'. Activities included a USA quiz, USA themed art and an orienteering activity with maps. We finished the day by watching the movie 'Holes' and having some popcorn! We all thoroughly enjoyed our USA day.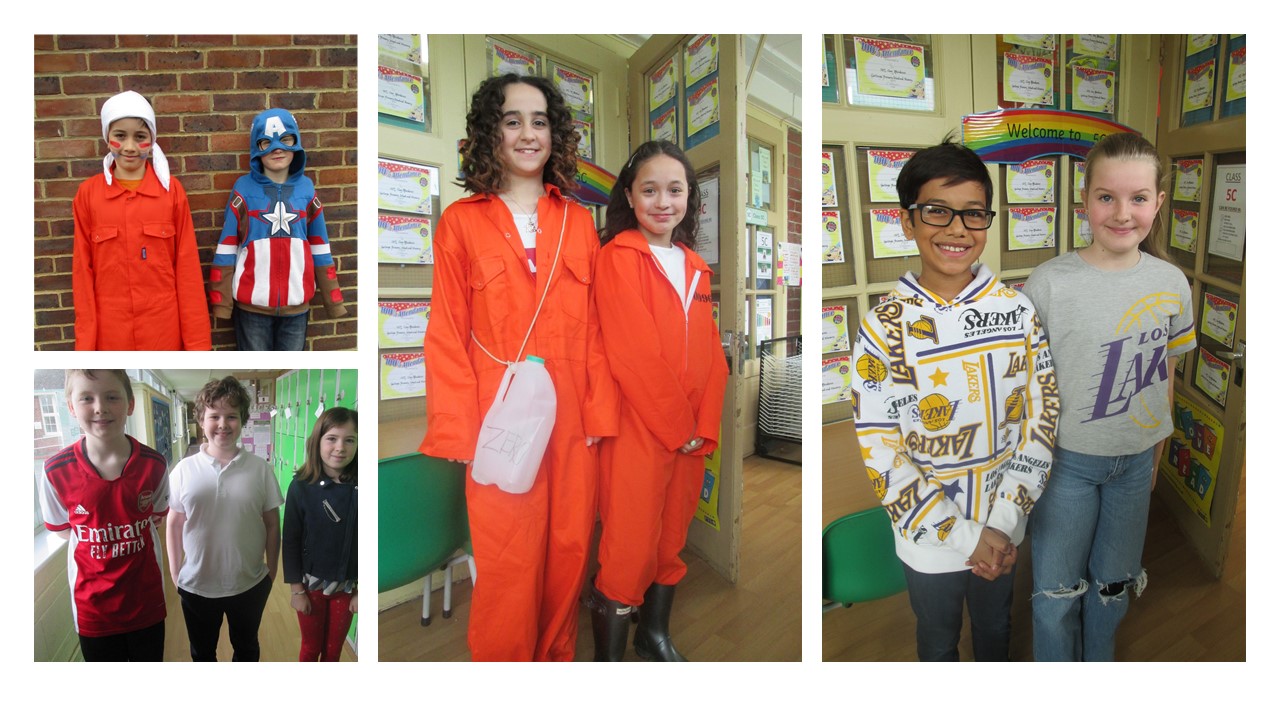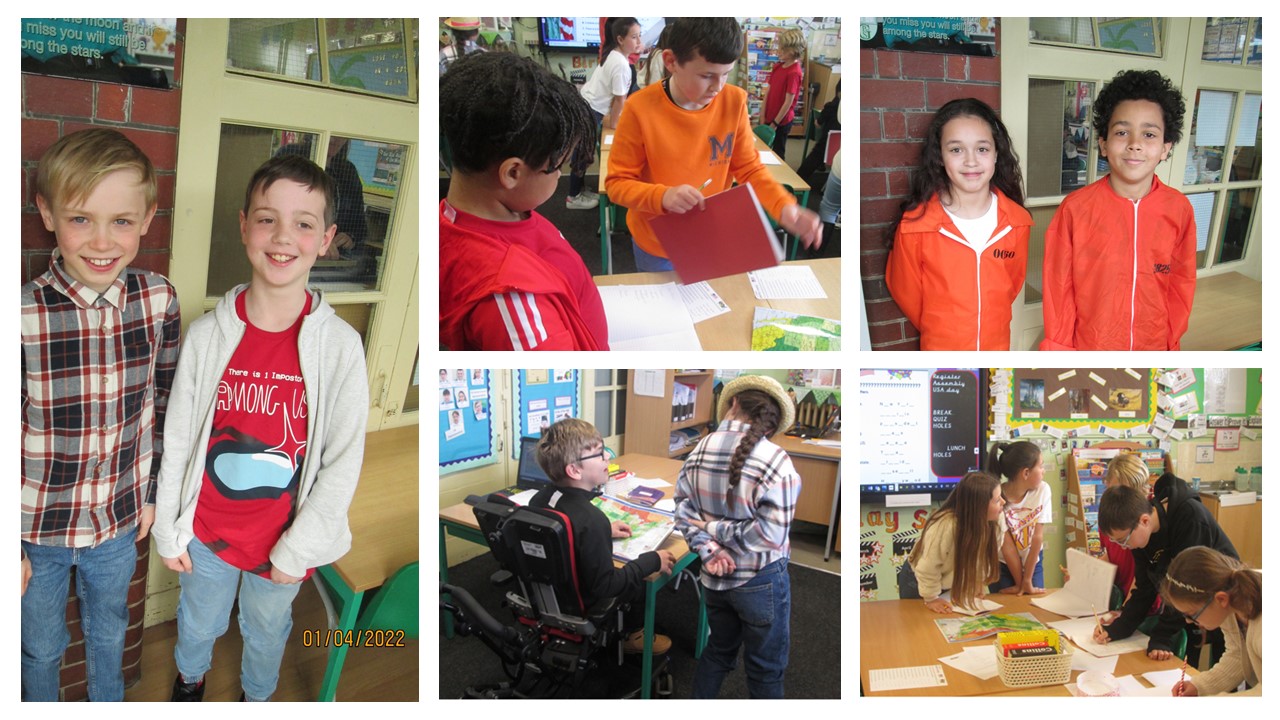 Year 6 Easter Cracked
Year 6 were able to attend St James Church once more, but this time for an Easter-themed event. The children learnt more about the Easter story and its significance, whilst getting to explore the church and decorating a biscuit. The experience was enjoyed by all pupils and we would like to thank the members of St James Church who dedicated their time to support the pupils. We would also like to thank Maggie, who works for ACTS (Active Christianity in Thanet Schools) for all her hard work and dedication.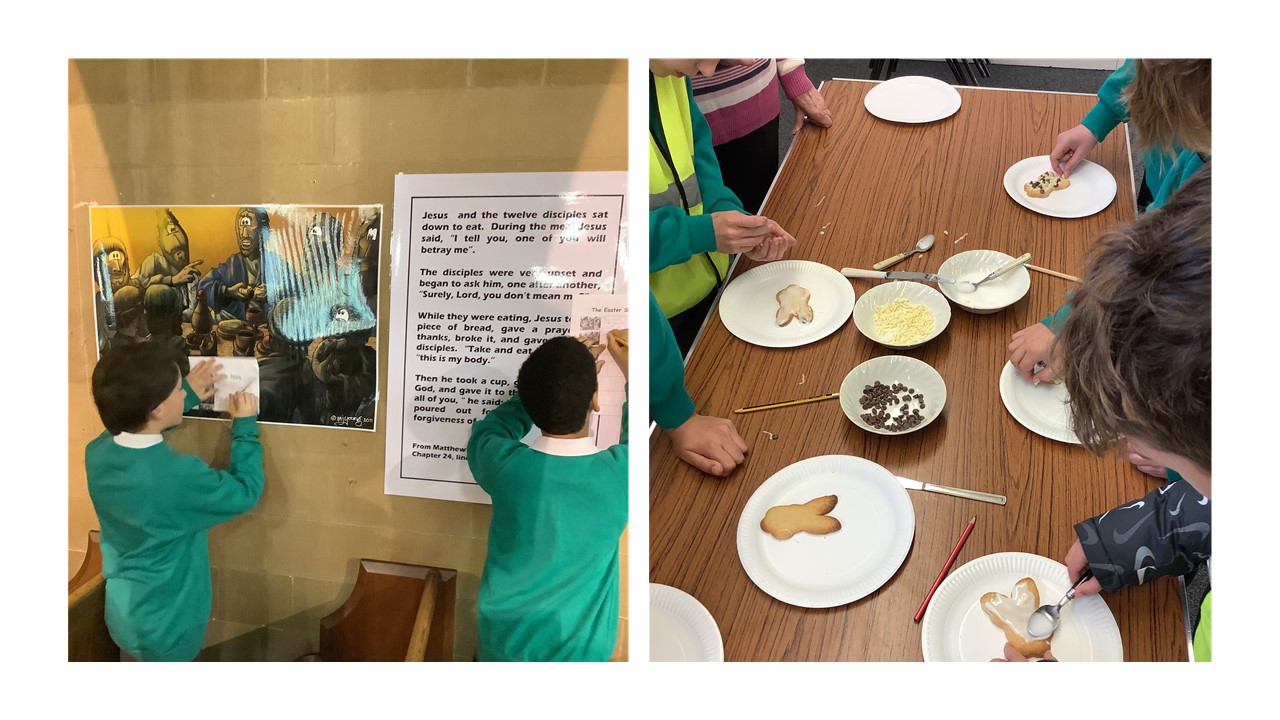 Year 6 Safety in Action
On Thursday 10th March, year six were given the opportunity to attend an important event called 'Safety in Action' (an event organised by Salus – a company who aim to improve the lives of children). The event aims to outline some of the risks, dangers and responsibilities facing the children as they become more independent and transition to secondary school.
The interactive events, which were held at the Dreamland venue, were led by a variety of local organisations with the aim of equipping the children with valuable life skills to support them as they move to secondary school and gain independence. Salus were accompanied by Kent Fire and Rescue, British Transport Police, RNLI, KCC Prevent, KCC Road Safety, Thanet CSU, School Attendance and some pupils from the Royal Harbour Academy. The activities provided opportunities for the children to learn important skills, discuss risks and consider how to avoid them from occurring in the future.
Leona, our Head Girl said, "It is important that we learn about how to be careful and safe when we are outside. I found the rail safety talk very interesting and learnt how dangerous the train tracks can be."
The pupils and staff all recognise the importance of the work that Salus do to support the safety of children and look forward to attending the event for years to come.
Year 6 - Titanic Displays
As part of our developing history curriculum, the children of Garlinge Primary School have used their pupil voice to have an input into the history topics which they would like to learn about, outside of the National Curriculum led subjects. This term, the year 6 children learnt about the Titanic, a historical event which they thoroughly enjoyed. They enthusiastically researched information about this fateful day, compared primary and secondary sources (including newspaper reports) plotted the vessel's journey and discussed how people's actions resulted in this tragic accident. During our art lessons, the pupil's creatively designed iceberg paintings using various shades of colour with realistic effect. The children's brilliant designs are on show on our year 6 displays in the corridors.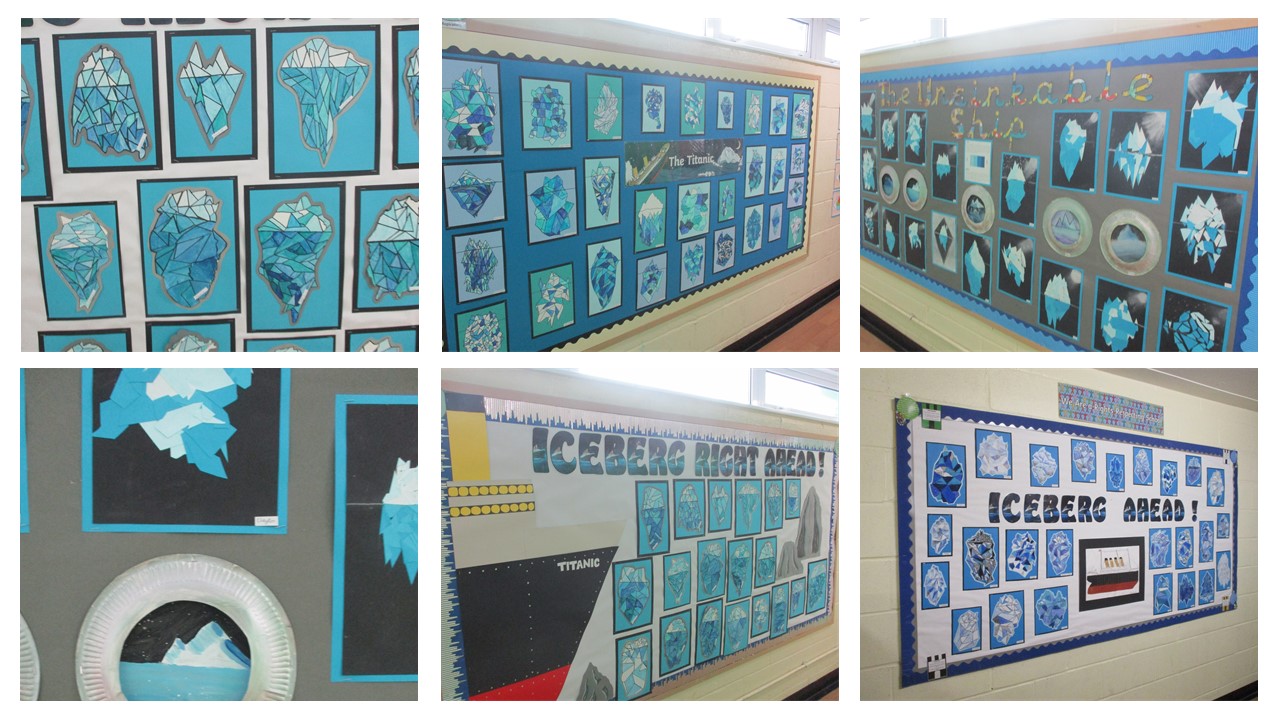 Year 5 - Titanic Displays
As part of our developing history curriculum, the children of Garlinge Primary School have used their pupil voice to have an input in to the history topics which they would like to learn about, outside of the National Curriculum led subjects. This term, the year 5 children learnt about the Titanic, a historical event which they thoroughly enjoyed. The children were not only fascinated by the actual events of the day, but also learning the history behind the Titanic, the geography aspect of the Titanic's voyage, the classes of people who sailed that fateful day and the repercussions which followed from the results of other people's actions. During the PSHE aspect of the day, the children discussed where they though the blame lay and with whom. The children also created some truly fabulous and heartfelt art work to represent what they had learnt. Well done year 5!
Year 6 - Christmas Unwrapped
Year 6 walked to St James Church, Westgate to learn more about the Christmas Story and bust some of the myths about the nativity. Did you know that a donkey is never mentioned in the bible when referring to Mary and Joseph travelling to Bethlehem!?
The children took part in biscuit decorating then listened to Maggie, who works as part of ACTS – a group who speaks to children across Thanet about Christianity.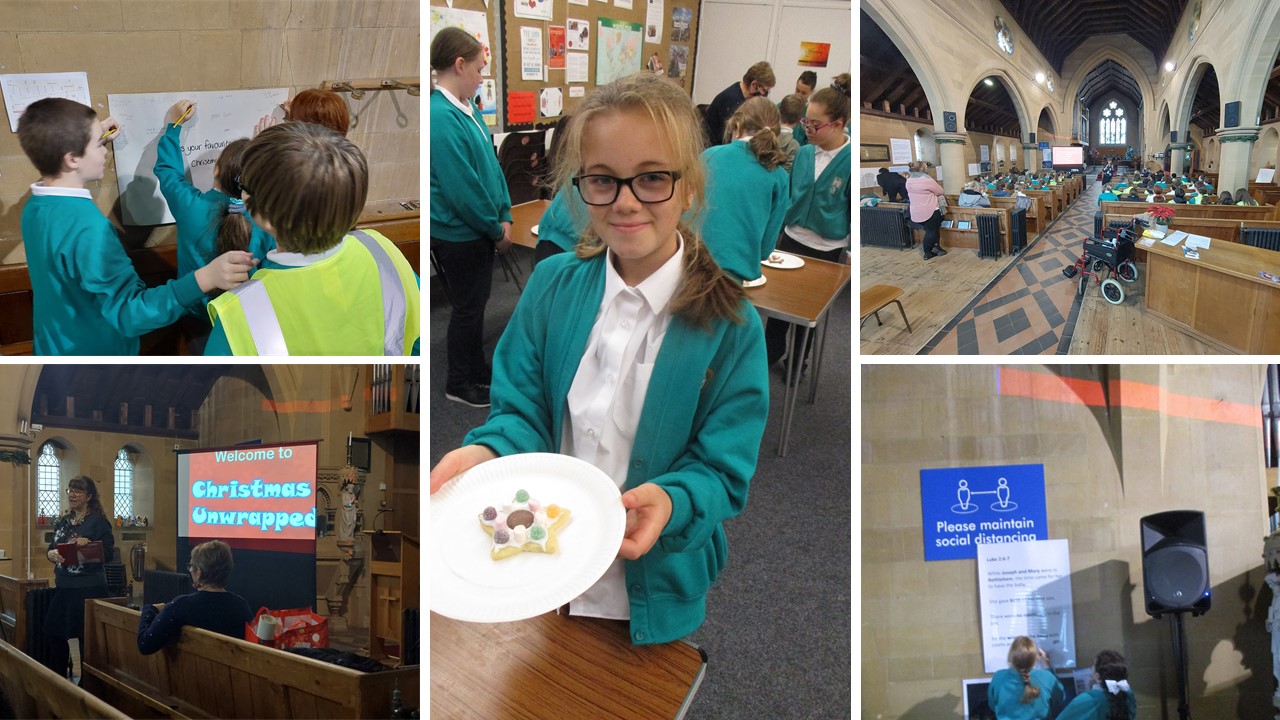 Year 6 - Anderson Shelters
While learning about World War Two, Year 6 have been finding out how the people of Britain kept safe during the Blitz. As part of their learning on air raid shelters, they had the exciting opportunity of designing and creating their own version of an Anderson Shelter during a DT project.
Josh (pictured below) said: "I wanted to make my design as authentic as possible so I ensured that my Anderson shelter was partly buried underground and I camouflaged the roof. I had great fun designing and making the shelter."
The children were really engaged in the whole design process when researching air-raid shelters and creating their own models. The end result is fantastic with our pupils really wanting to make their shelters as realistic as possible.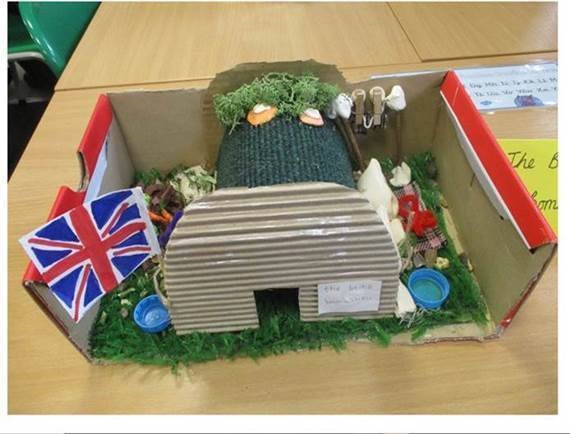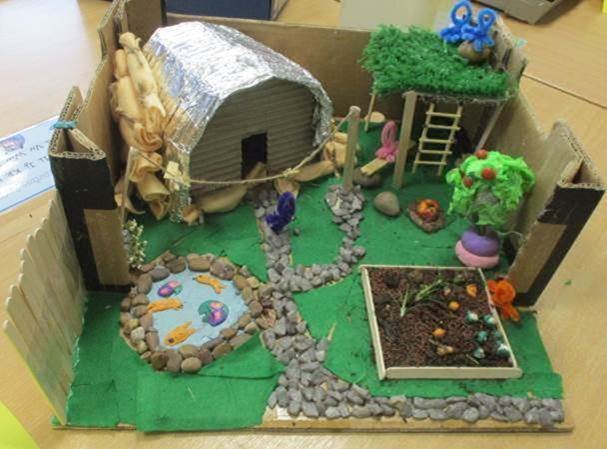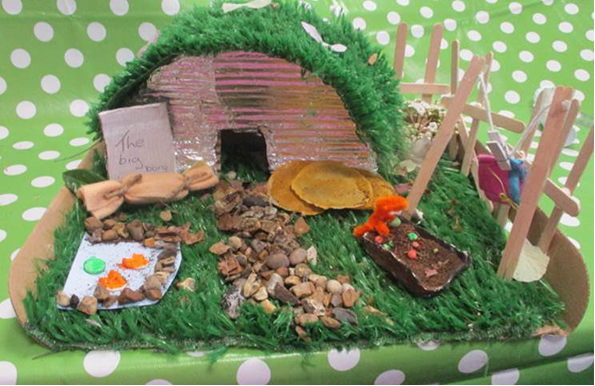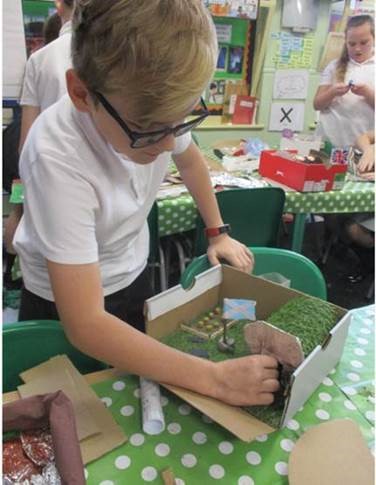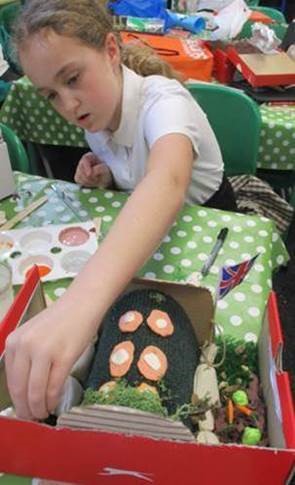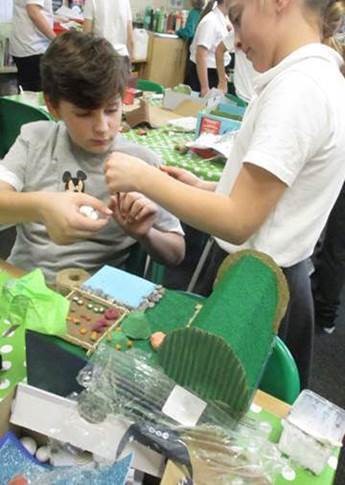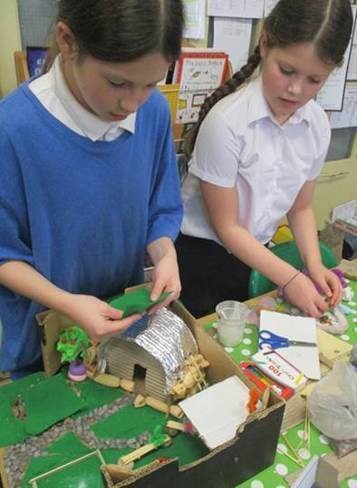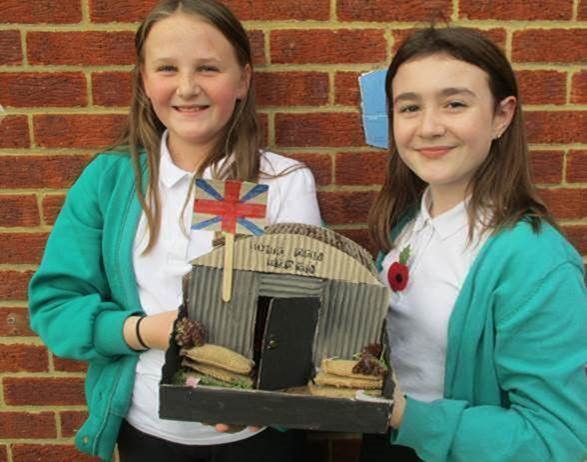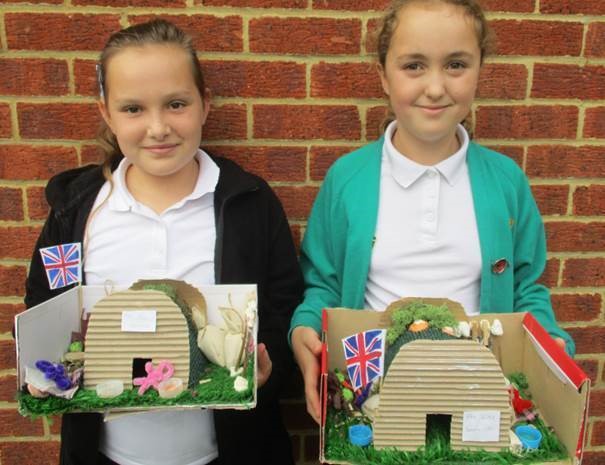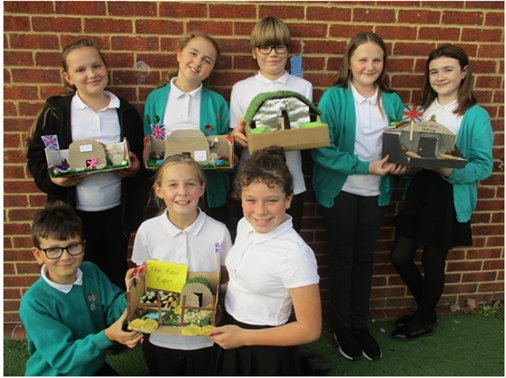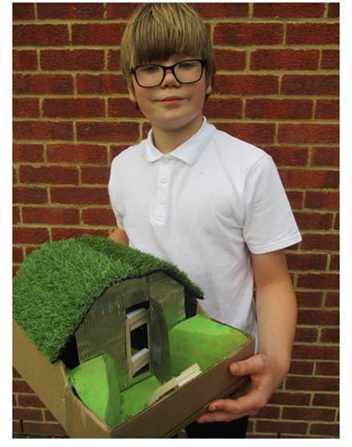 Year 6 - Learning Outside the Classroom
Year Six have been practising some of their arithmetic skills outside of the classroom. They had to search for calculations and then create some of their own using different operations!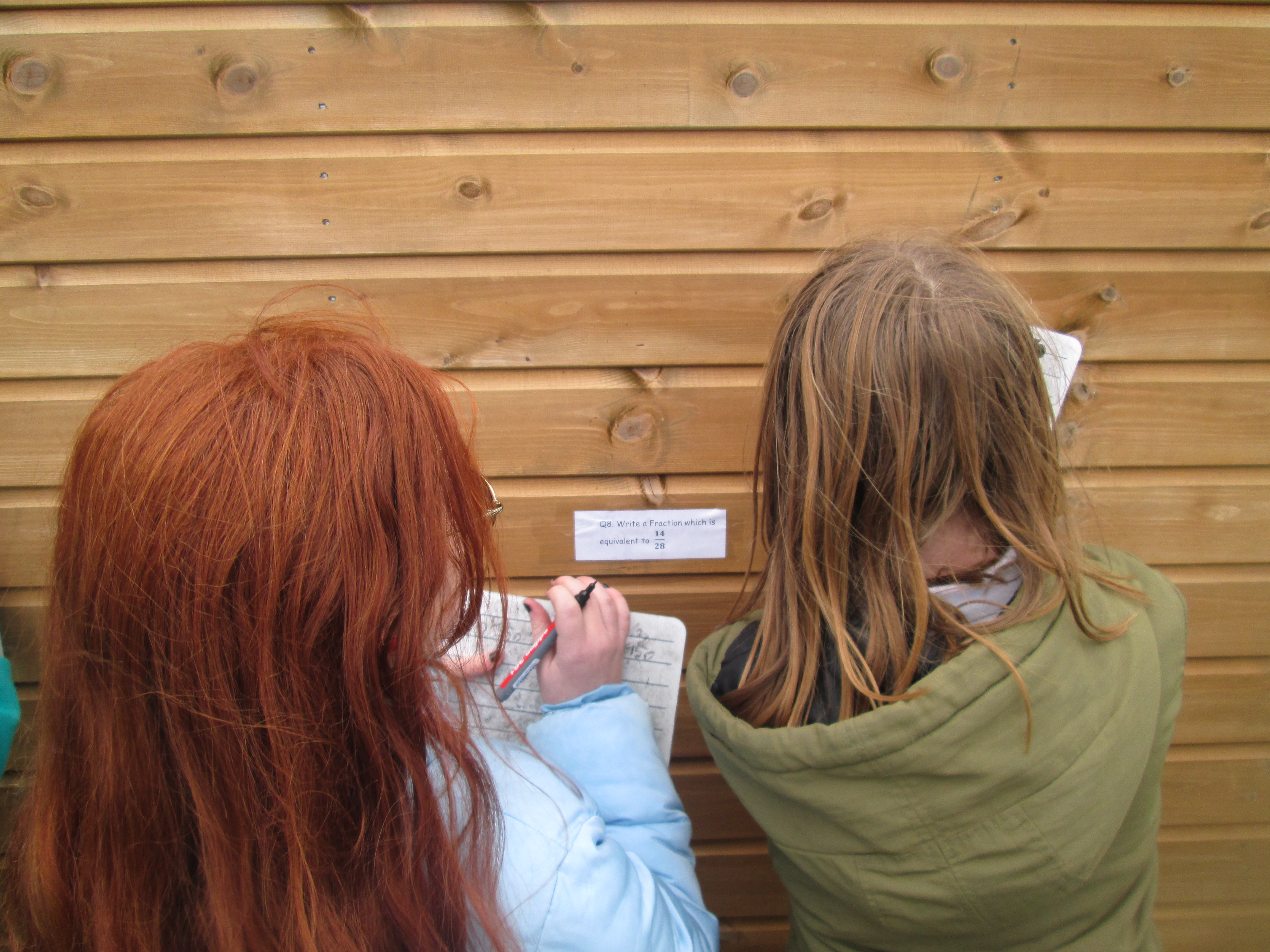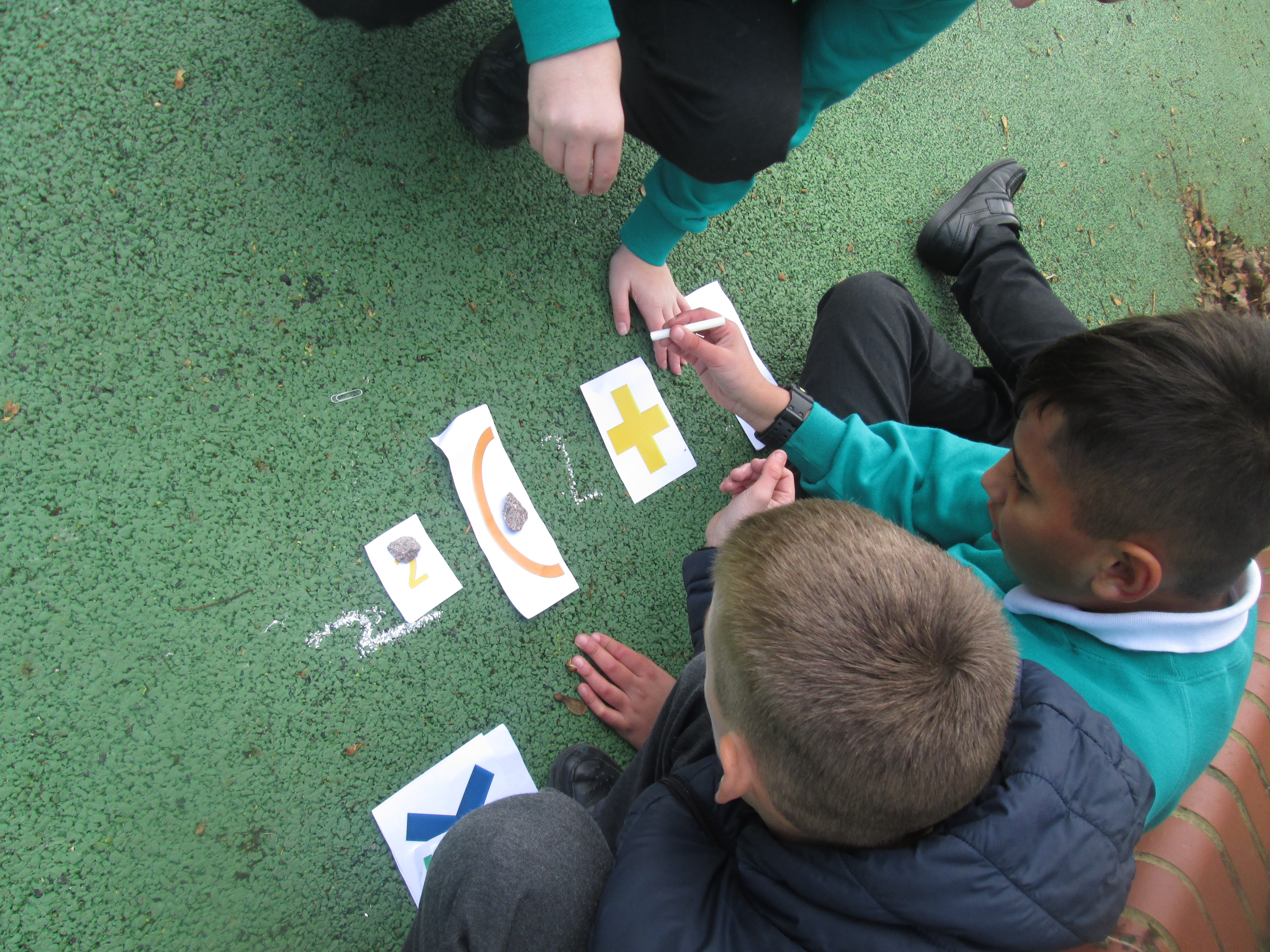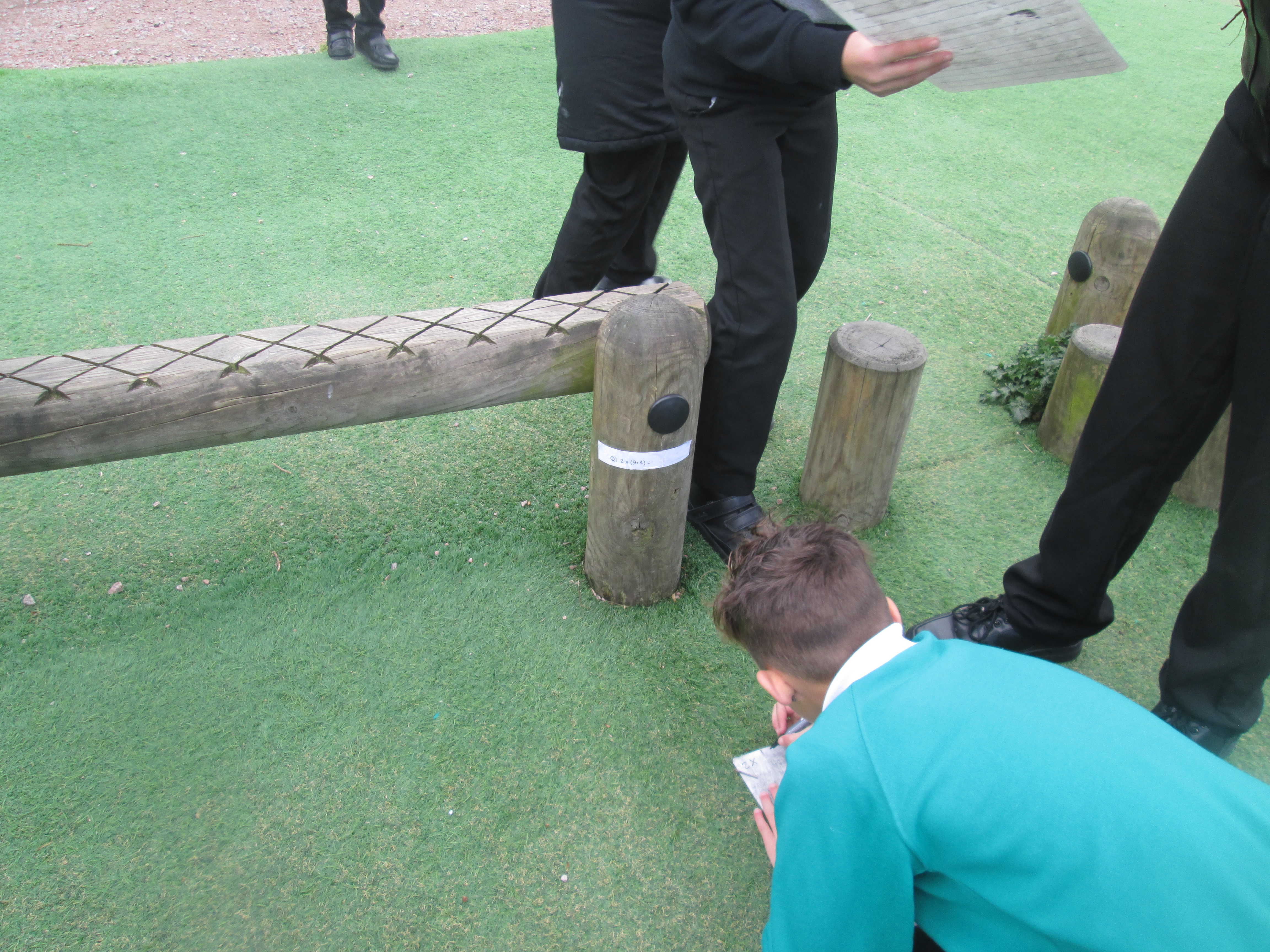 Year 5 - Earth and Space Day
On Friday 15th October, Year 5 enjoyed an Earth and Space Day to celebrate their science topic this term. On this day, children learnt about World Space Week (this year the theme is 'Women in Space') and they took part in some space maths. They also created some space art, but the most popular part of the day was building space rockets and launching them in the playground using vinegar and baking soda. The children had lots of fun constructing their rockets and watching them explode into the sky.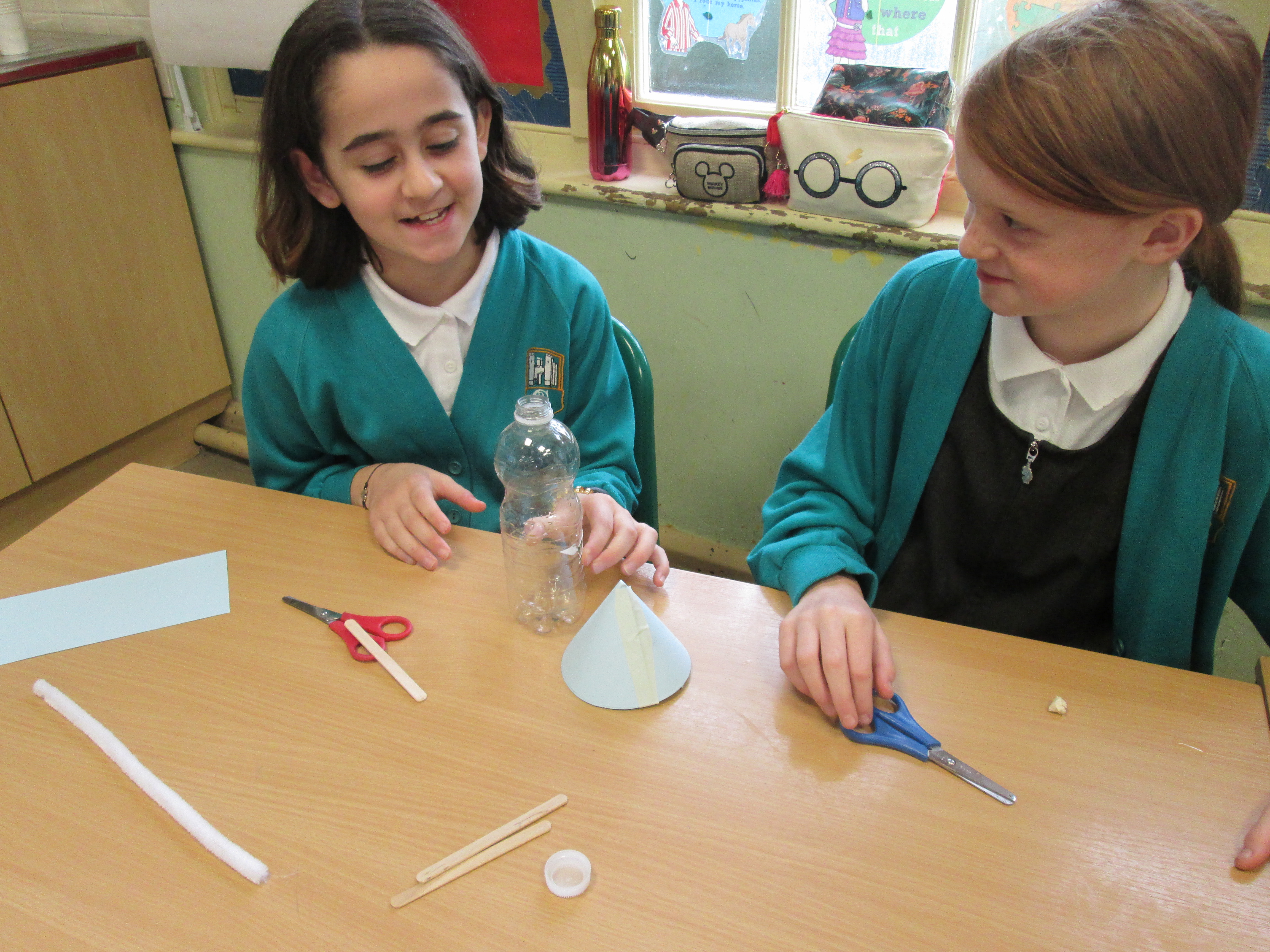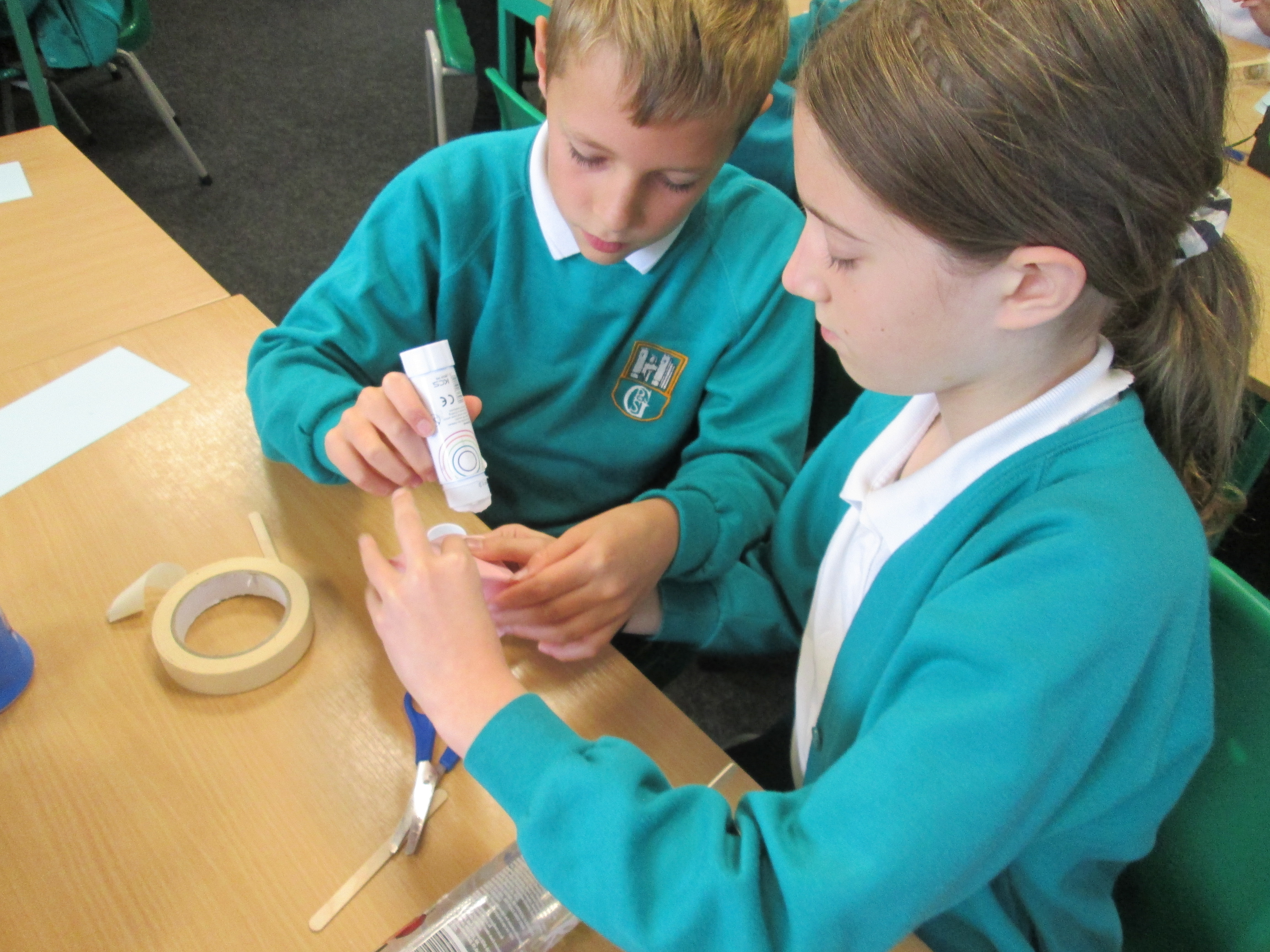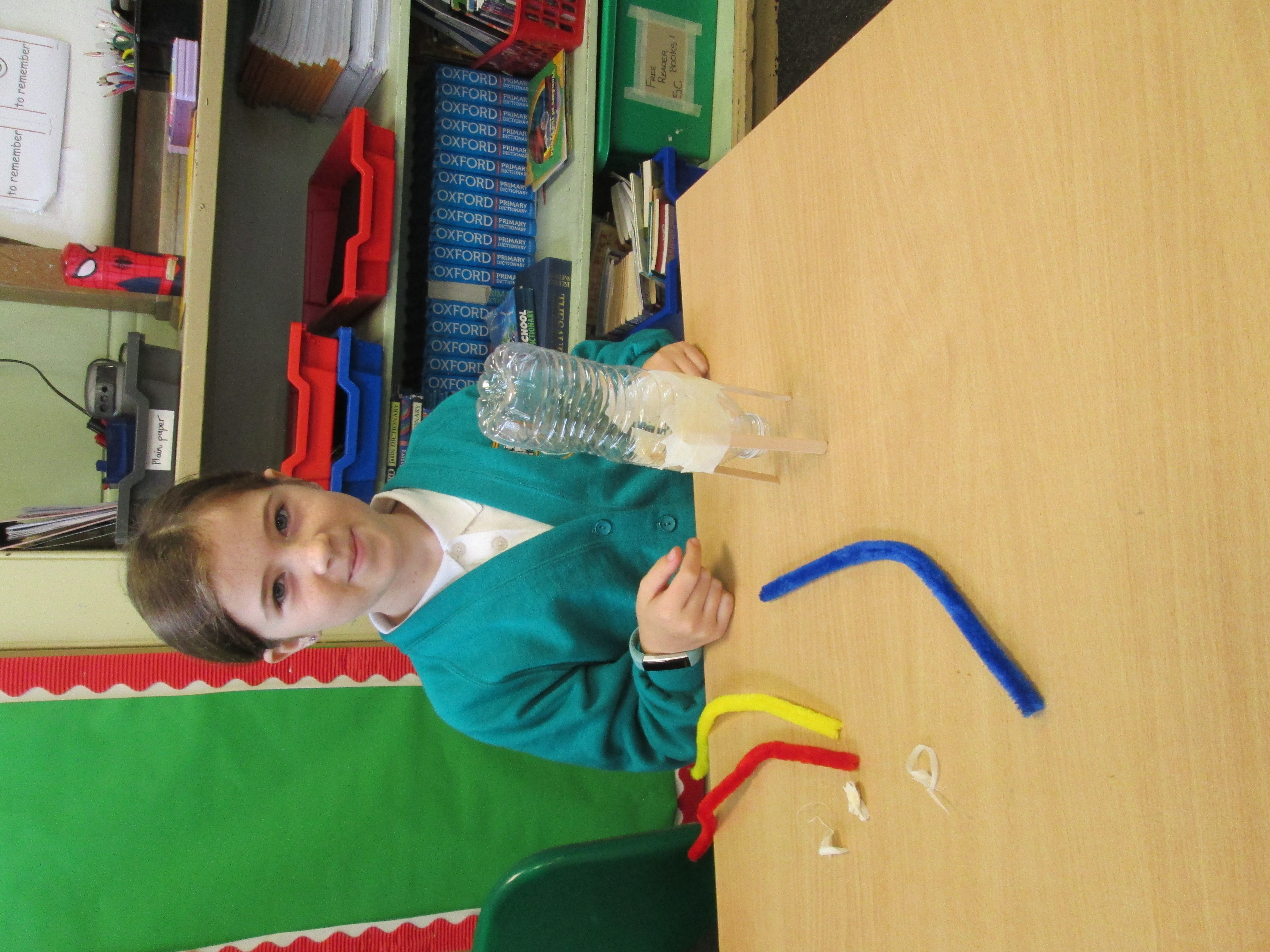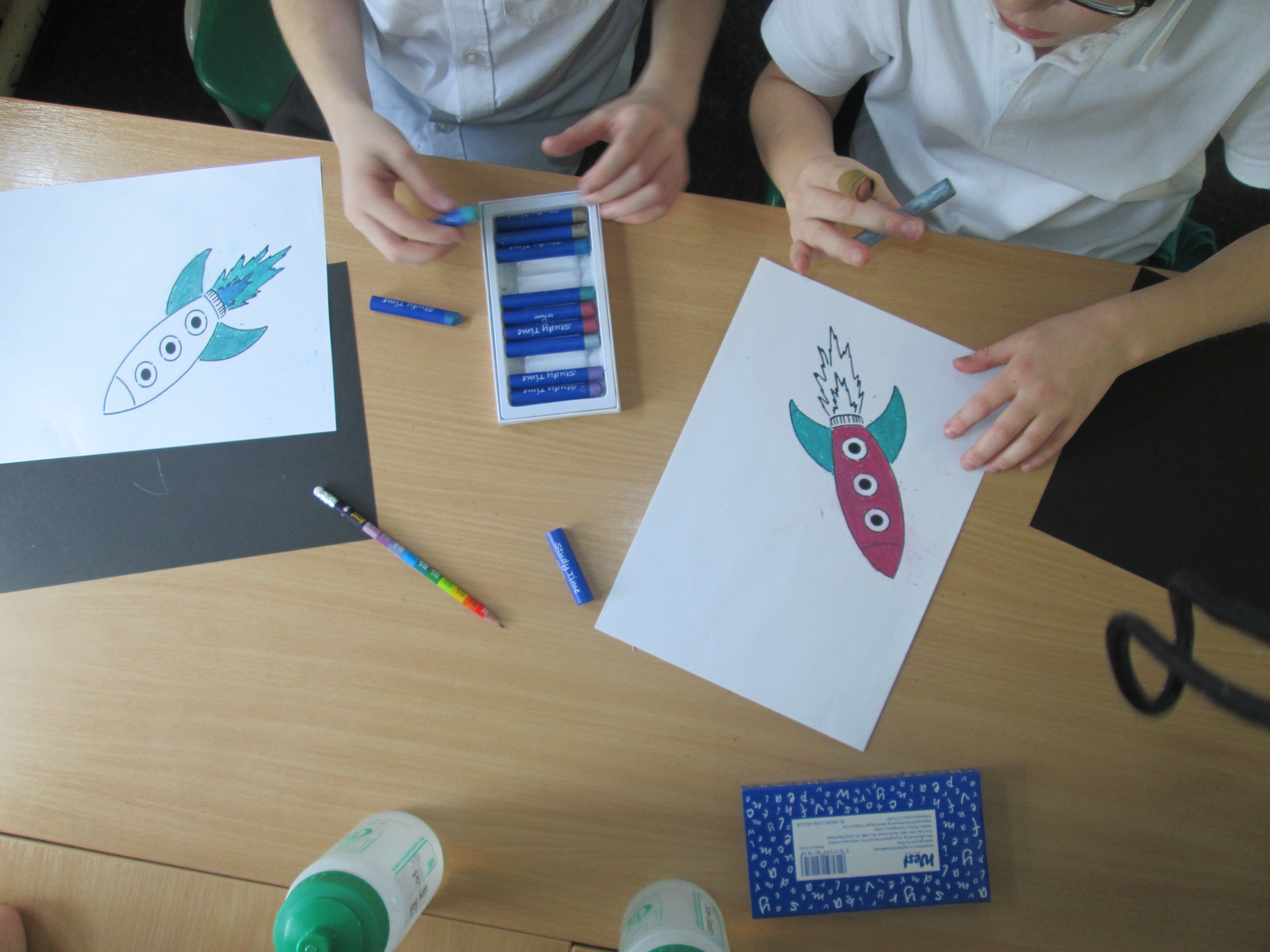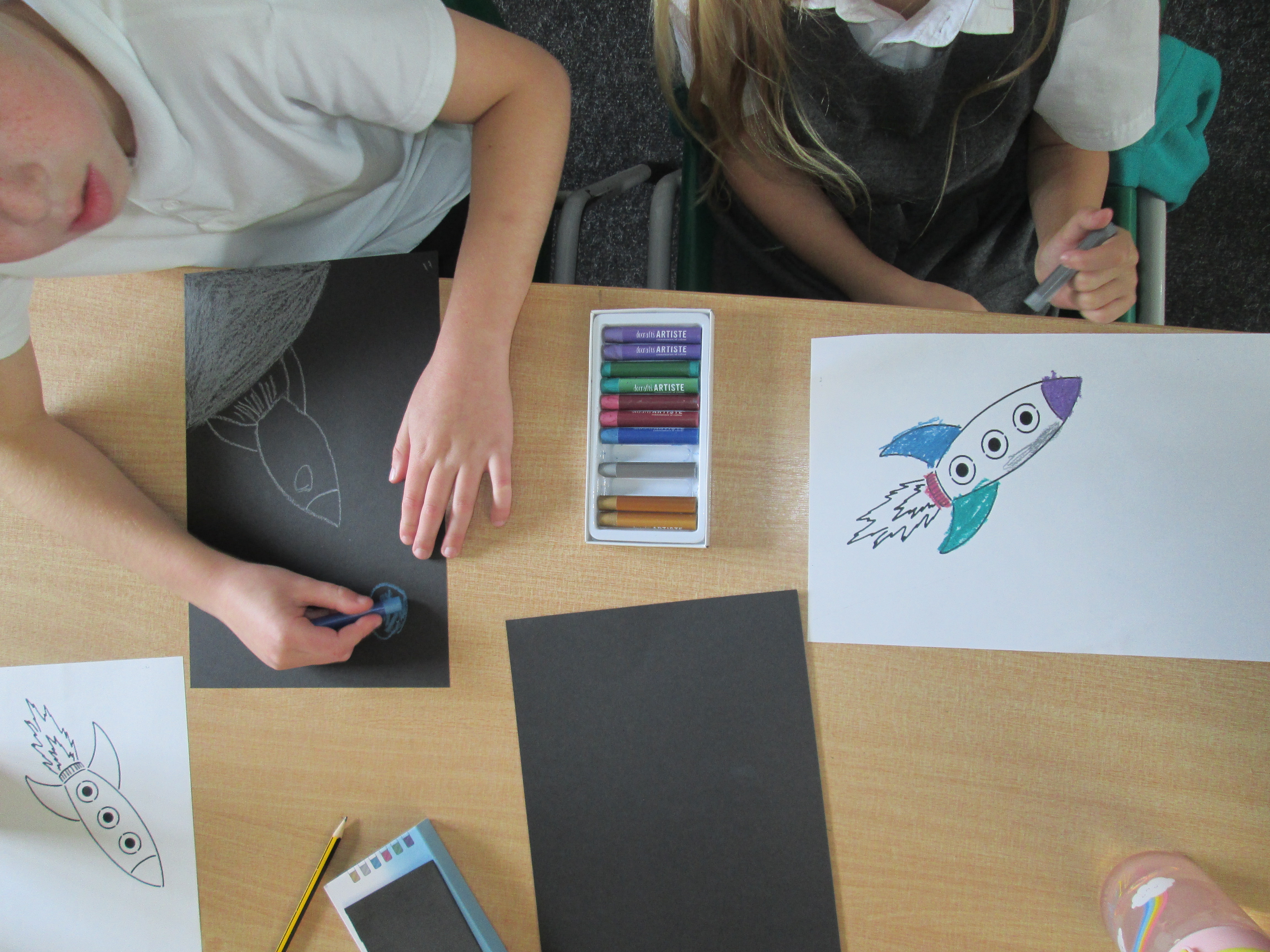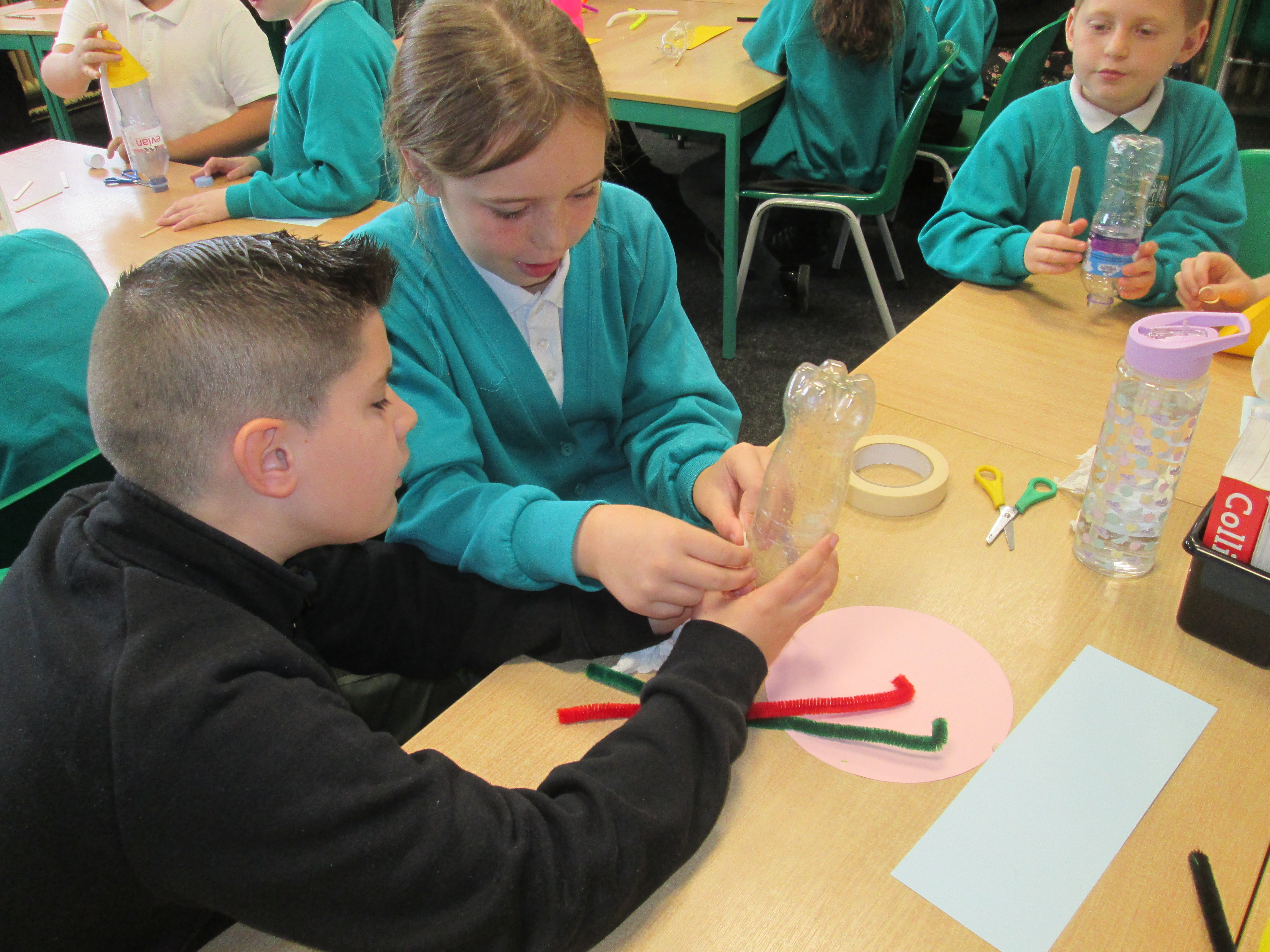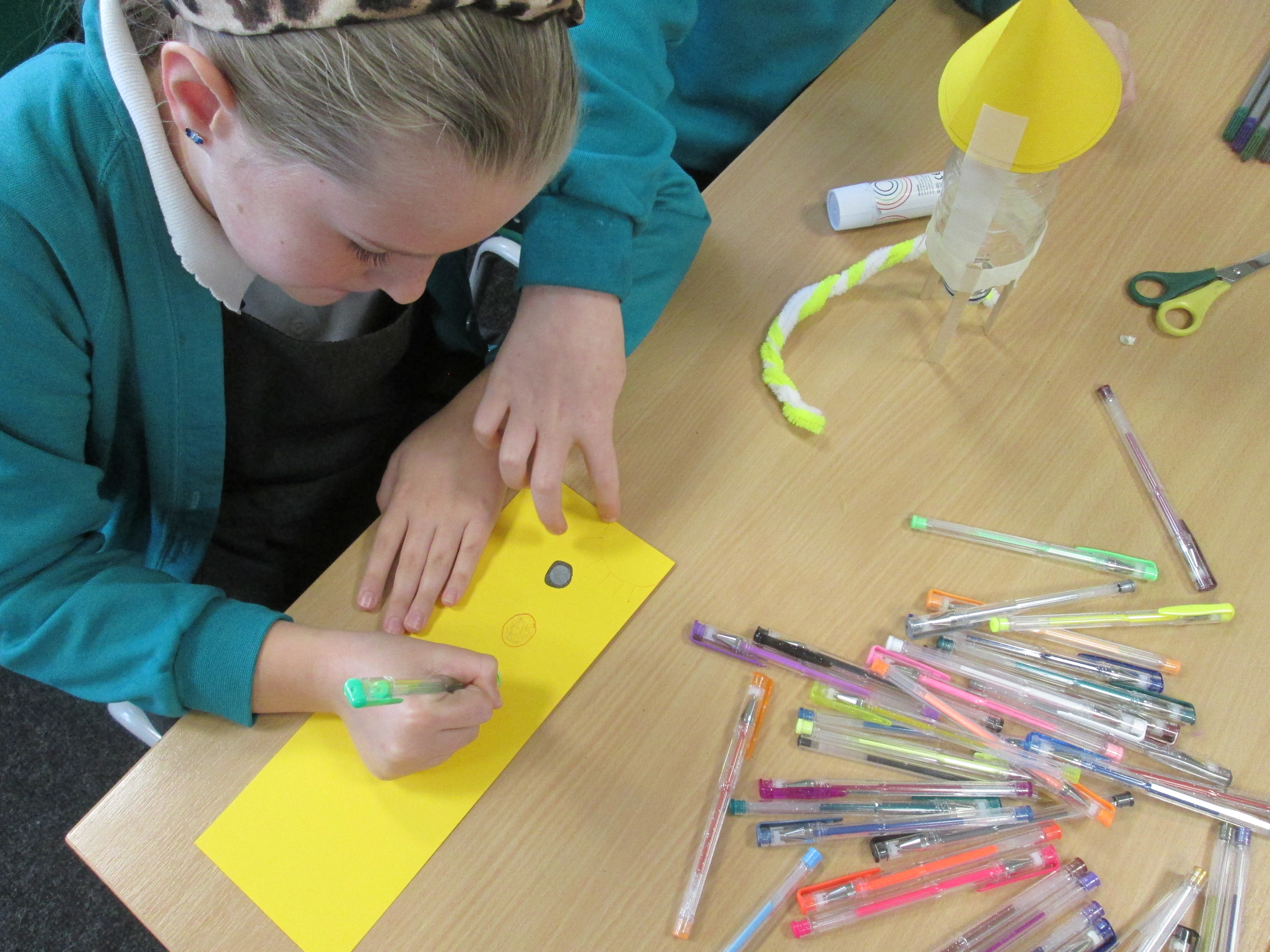 Year 6 - Secondary School Application Information Admissions 2021
Following on from the Year 6 Meeting on Tuesday 21 September 2021, to discuss the Secondary Schools application process, please click here to view the presentation that was shared with the Year 6 parents by Mr Williams.
Year 5 USA Enrichment Day
Year 5 finished the end of Term 5 with a USA enrichment day. The day was full of exciting activities relating to the USA. As well as this, the children wore red, white, blue, stars, stripes or, dressed as their favourite character from our lead text 'Holes'. Activities included a USA quiz, USA themed music and an orienteering activity. The children finished the day by watching Holes and having some popcorn! We all thoroughly enjoyed our USA day.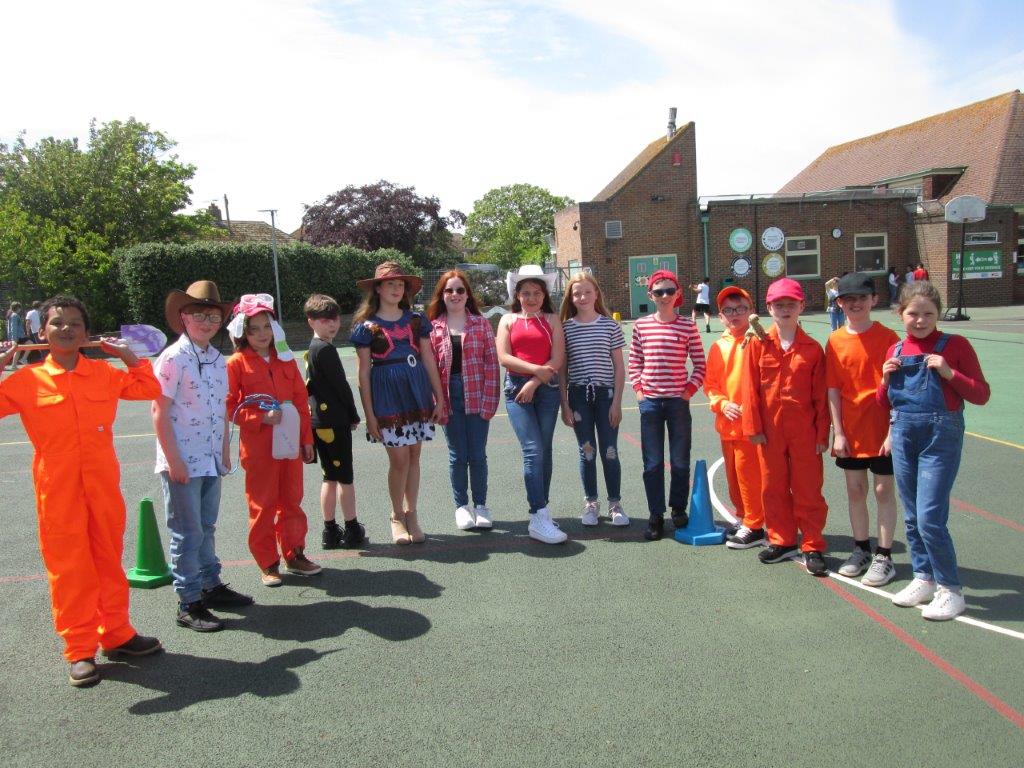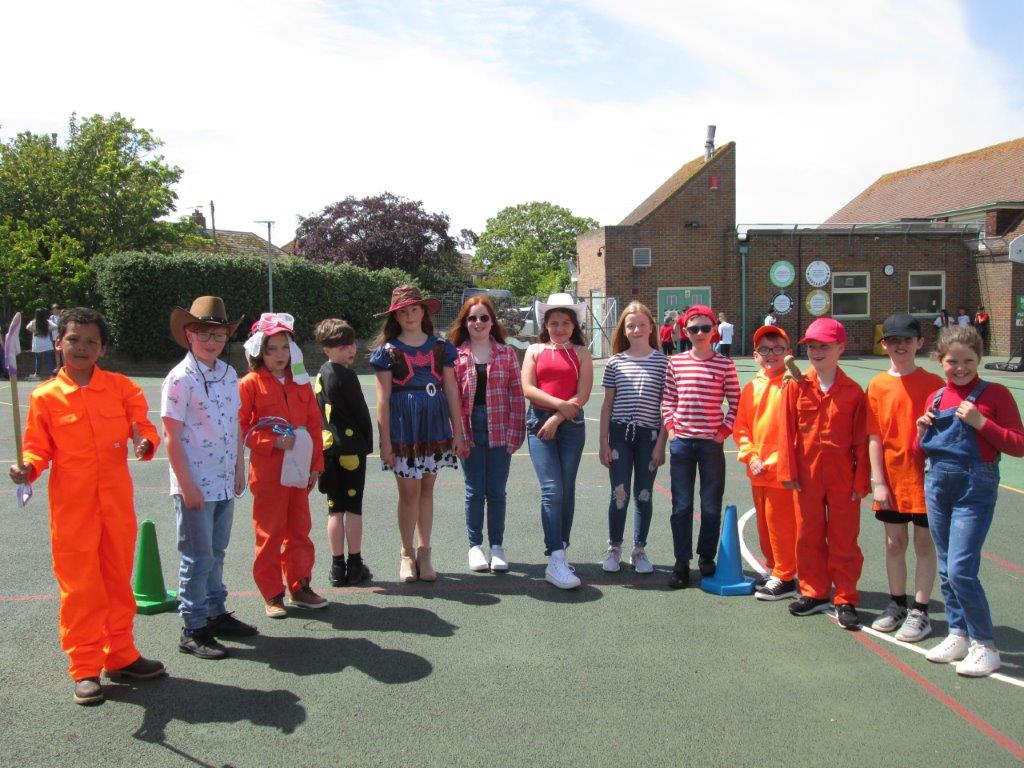 Year 6 Travel to Secondary School Workshop
Year 6 took part in a travelling to secondary school workshop, which was organised by KCC. All of the classes participated in the workshop together via Microsoft Teams. Year 6 children had the opportunity to watch different roleplay scenarios. As well as this, they joined in with live talk sessions, during which the presenters discussed transitioning to secondary school and travelling safely. The children were able to listen and interact, whilst considering sensible options and how to keep safe. Various travelling choices were discussed and covered; the year 6 children were able to learn about keeping safe, being responsible and avoiding possible dangers.
Feedback from the year 6 was positive:
''It was great – we could still participate and interact even though we were learning in a different way.''
''It taught us about being responsible and keeping safe whilst travelling to school.''
''I've learnt that road safety is very important and that we must be very careful when travelling to our secondary schools.''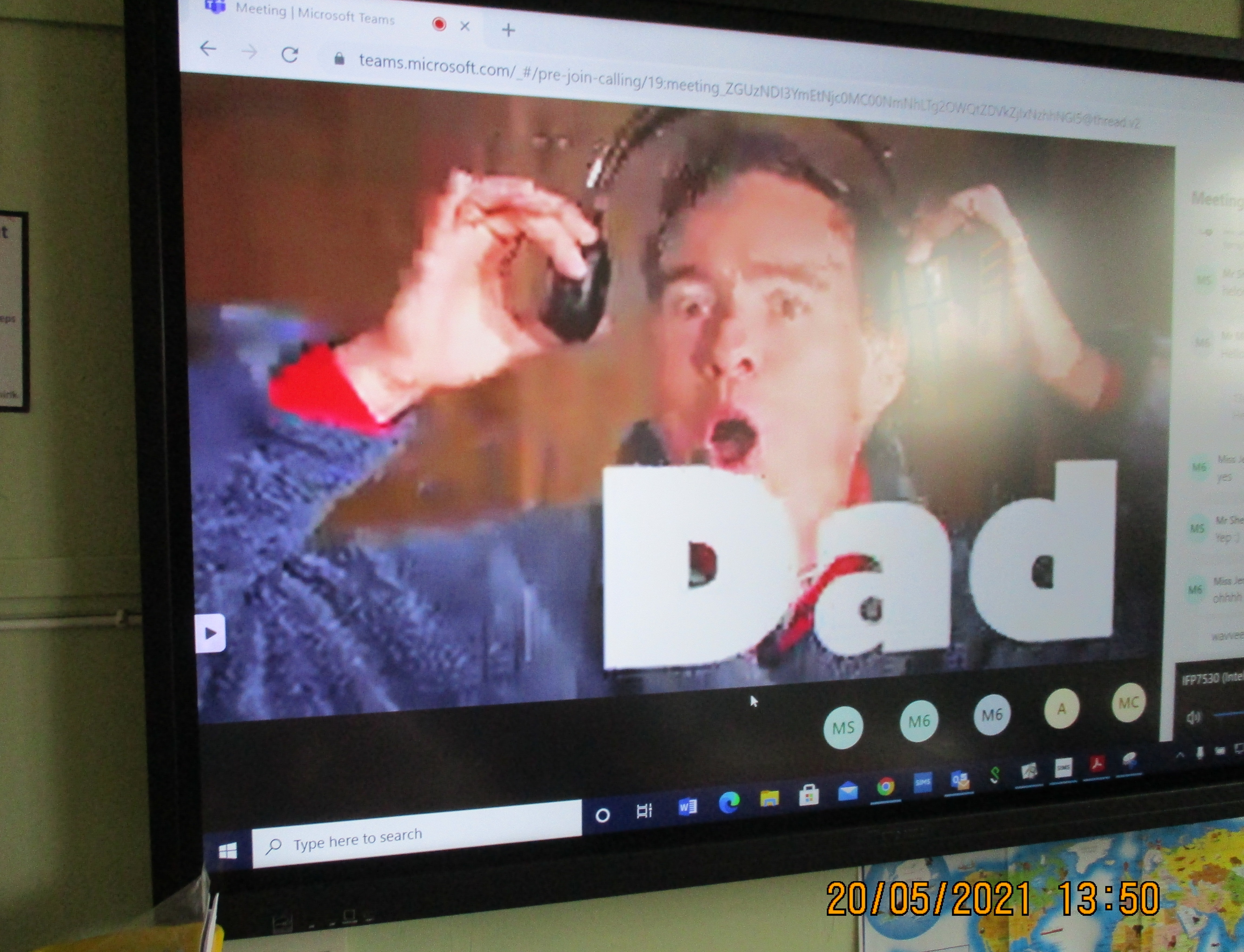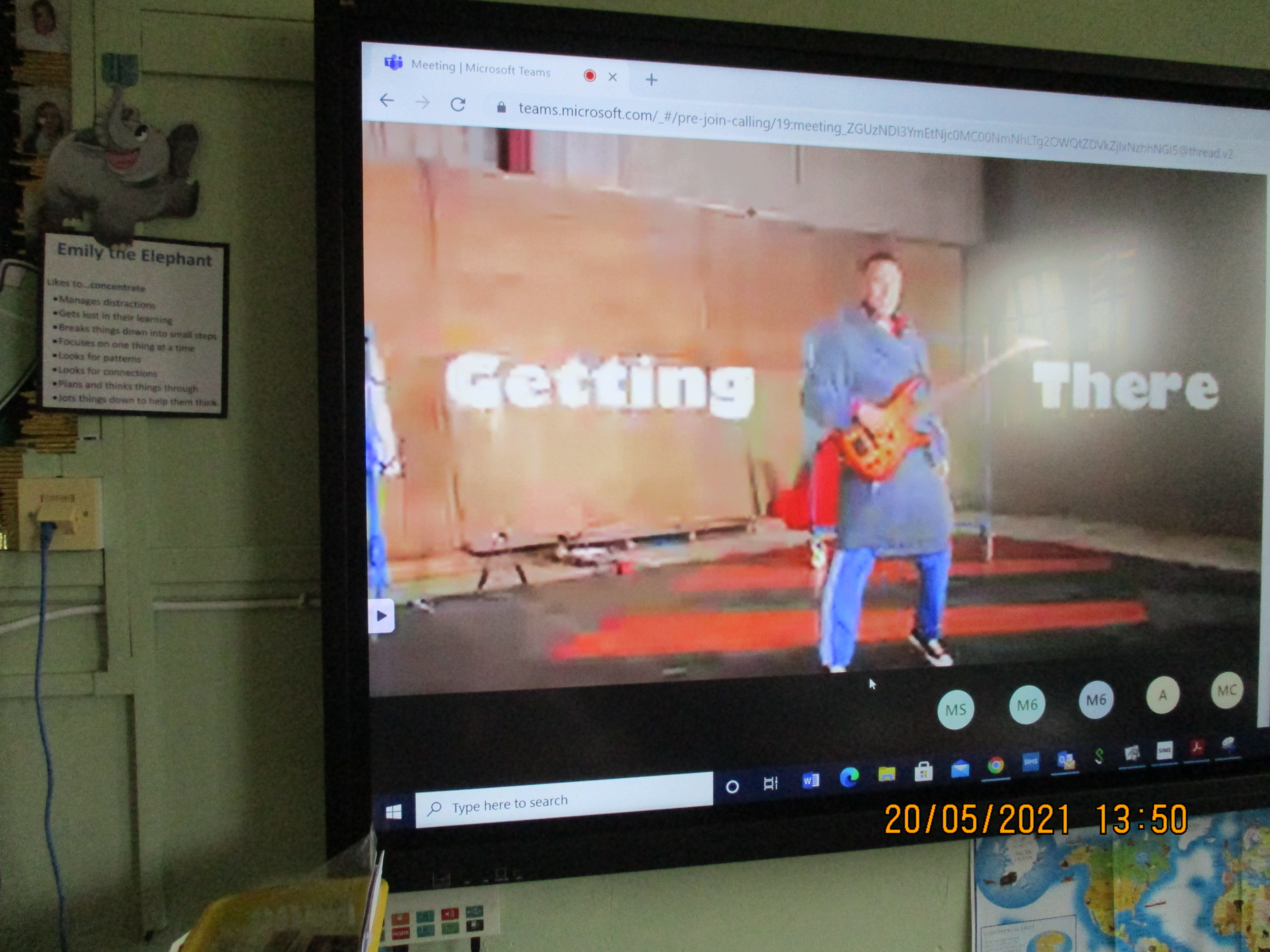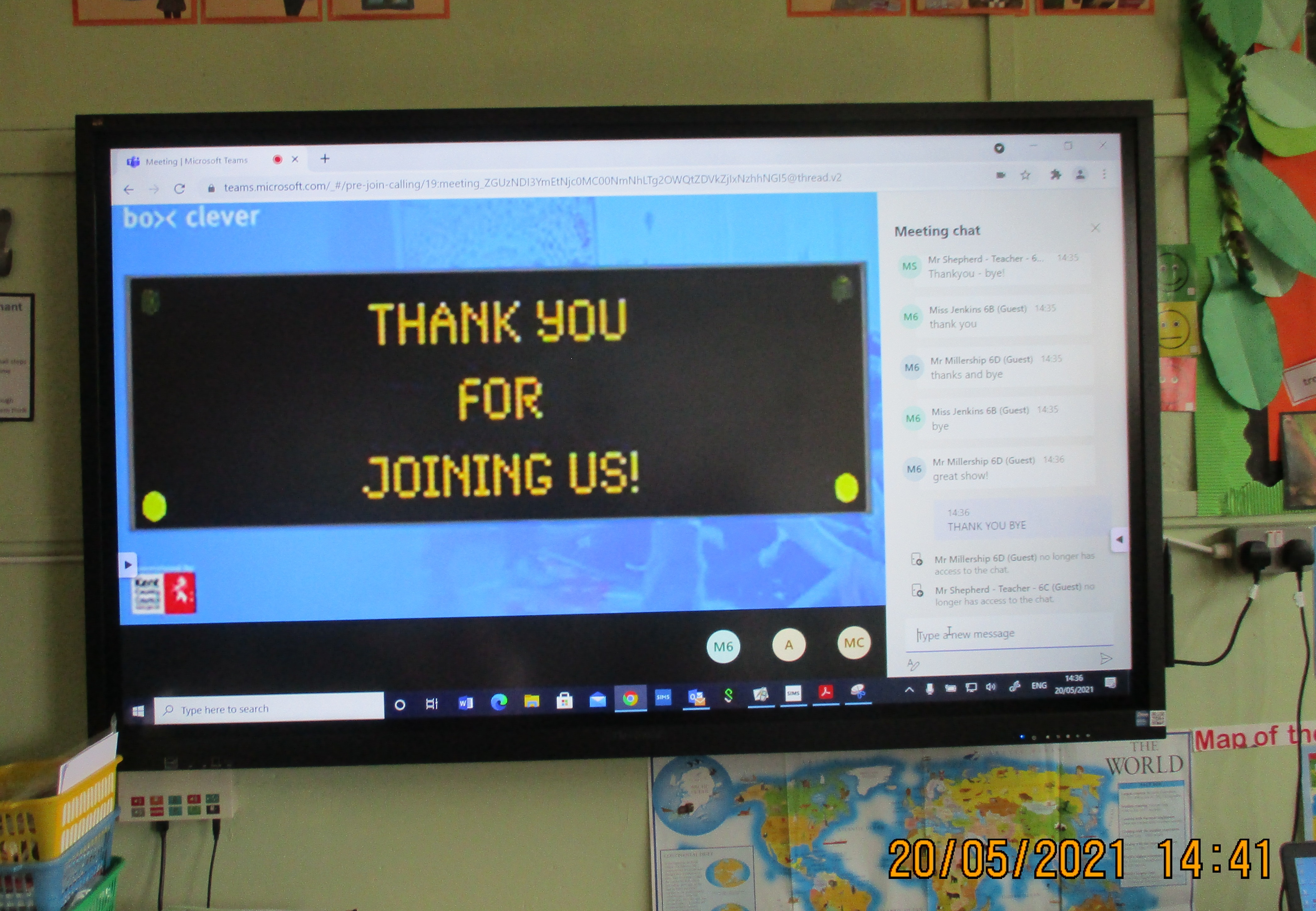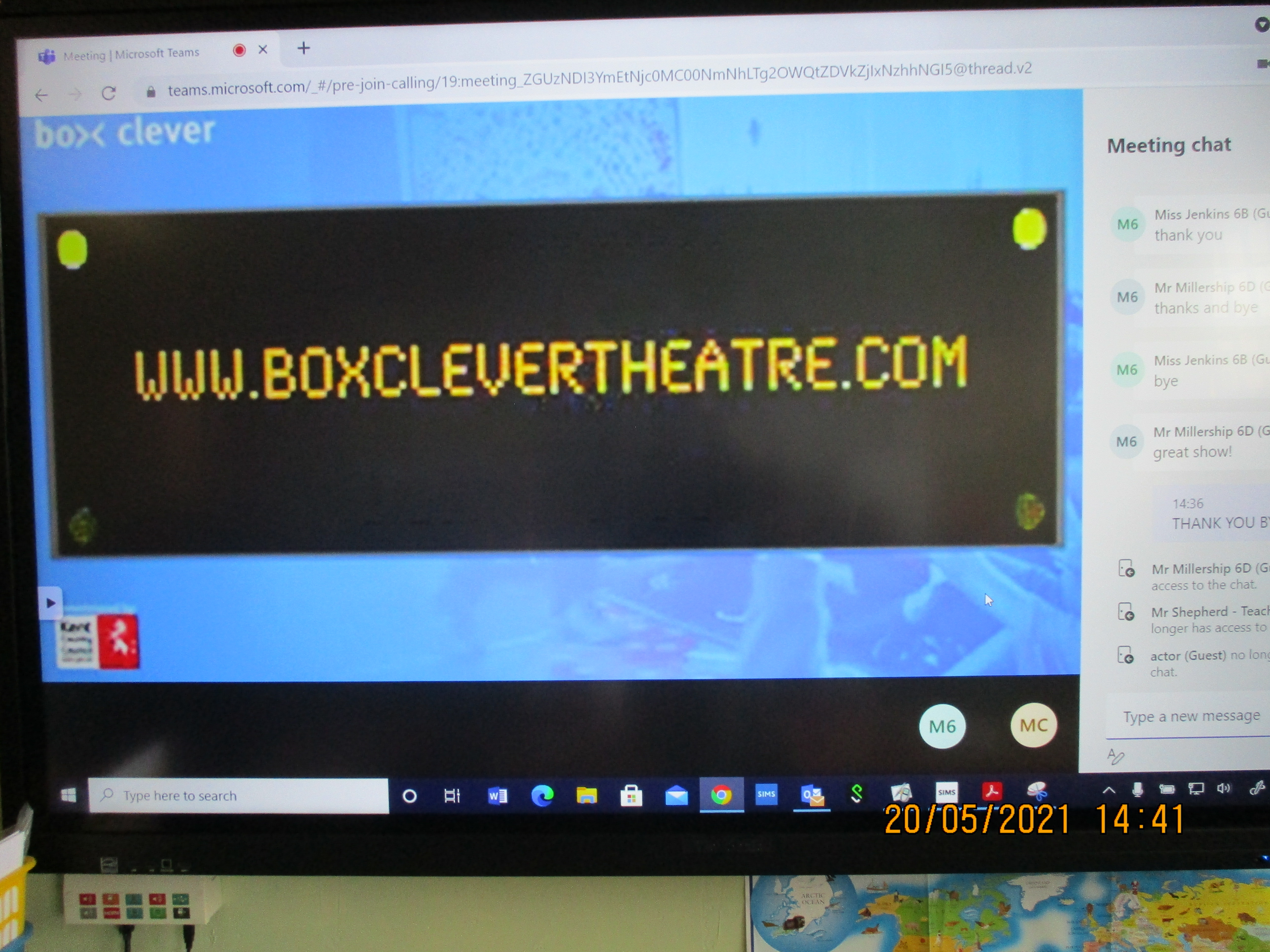 Eco Competition

Recently, our children had the exciting opportunity to take part in an art/eco competition run by Thanet District Council. They task was to design an imaginative and colourful eco super hero. We are very pleased to announce, that one of our Year 5 students, Phoebe has won the competition. Her winning design will be used in the Council's street scene campaigns which will try to persuade the public to avoid dropping litter or fly-tipping. Well done Pheobe! We are very proud of you! Look out for her very creative design around the Thanet area.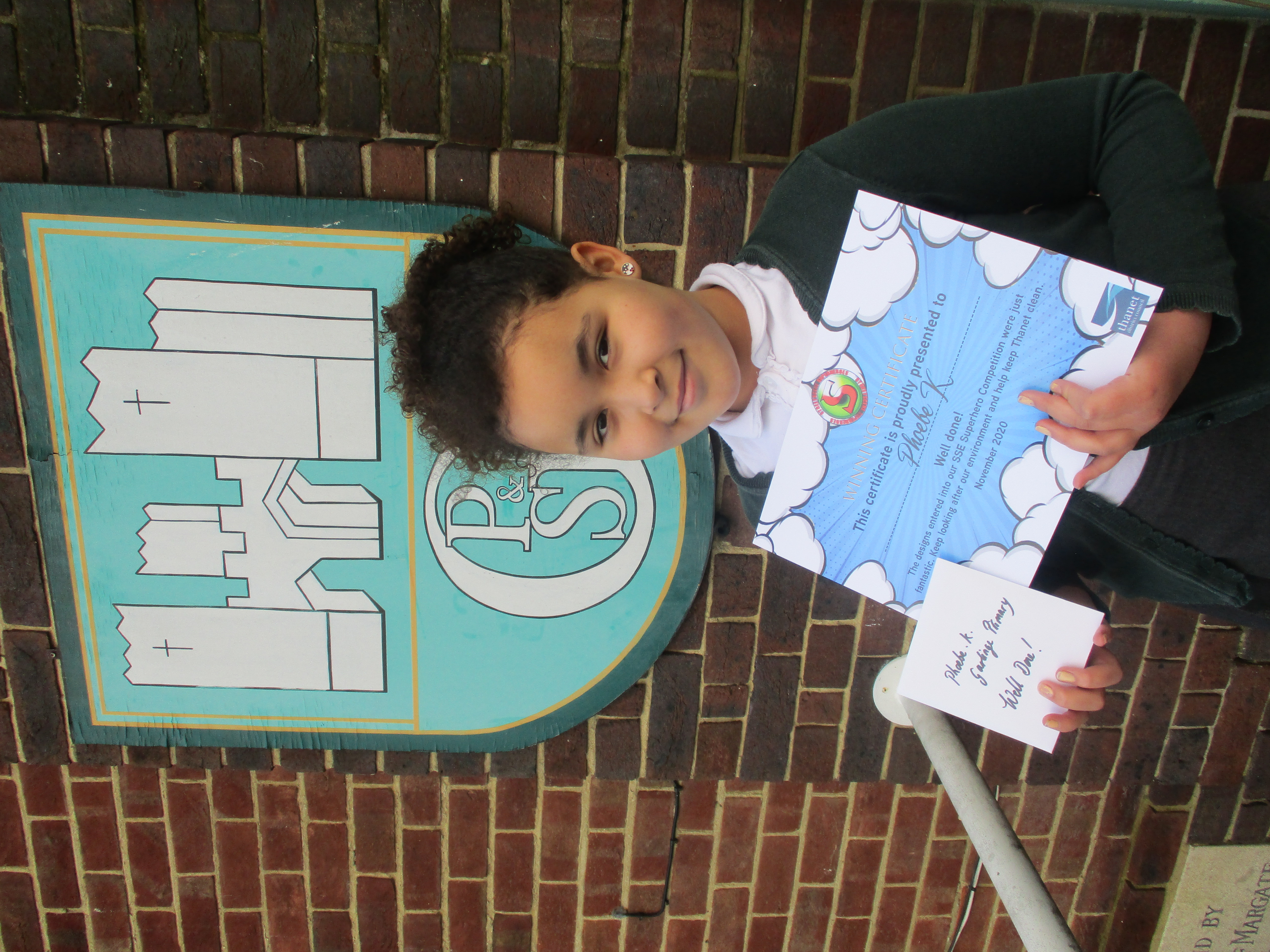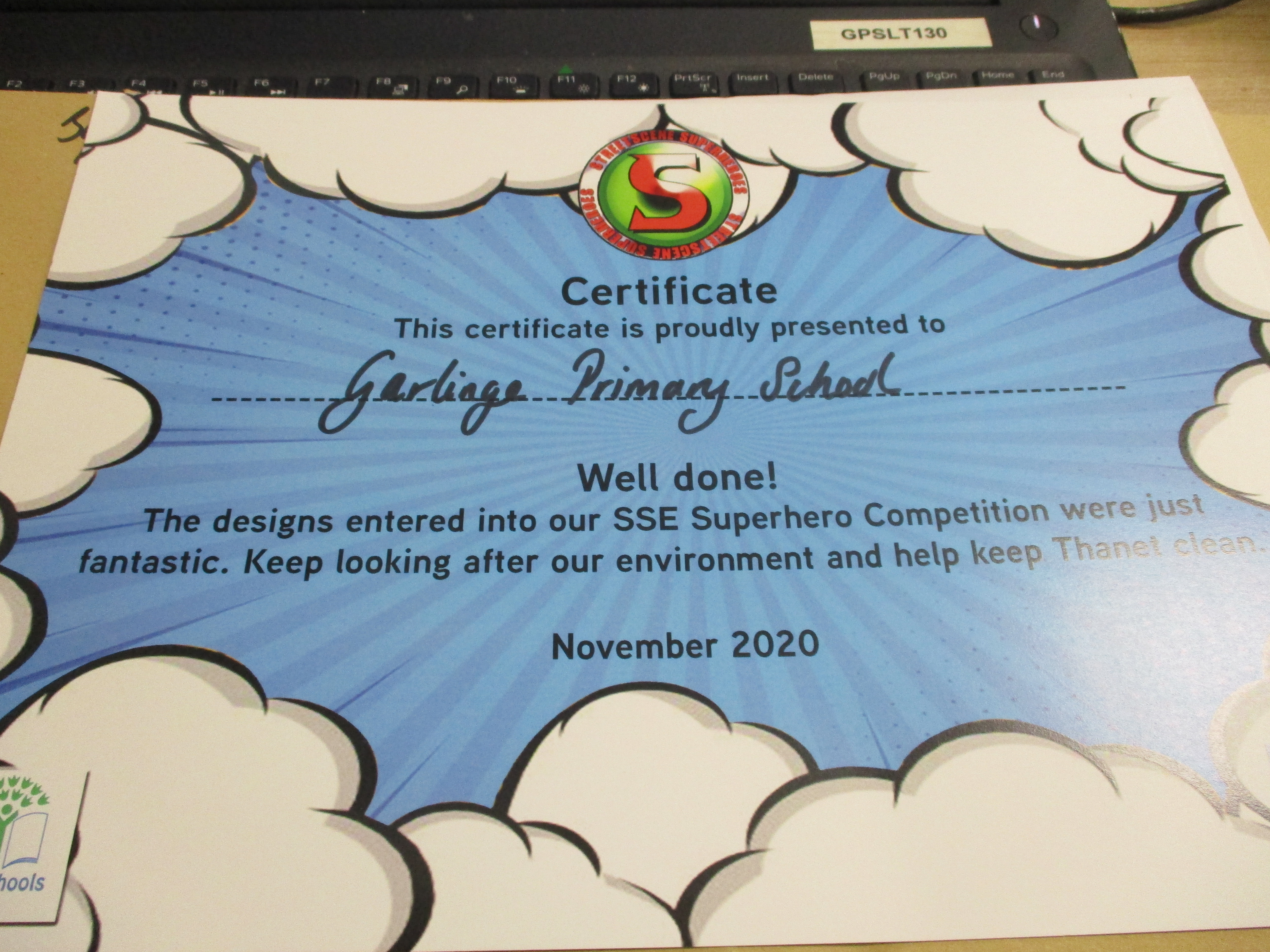 Year 5 and 6 Winter Displays
The children in Years 5 and 6 have been busy creating stunning Winter art work for our hall and corridor displays.
Year 5 used mixed media to create atmospheric scenes which depicted Wooded Winter Sunsets which including silhouettes of stag and deer. Meanwhile, Year 6 created magical Winter Woodlands using collage techniques, gold marker pens and paint and Ice-skaters using a range of felt-tipped pens, collage and poster paint.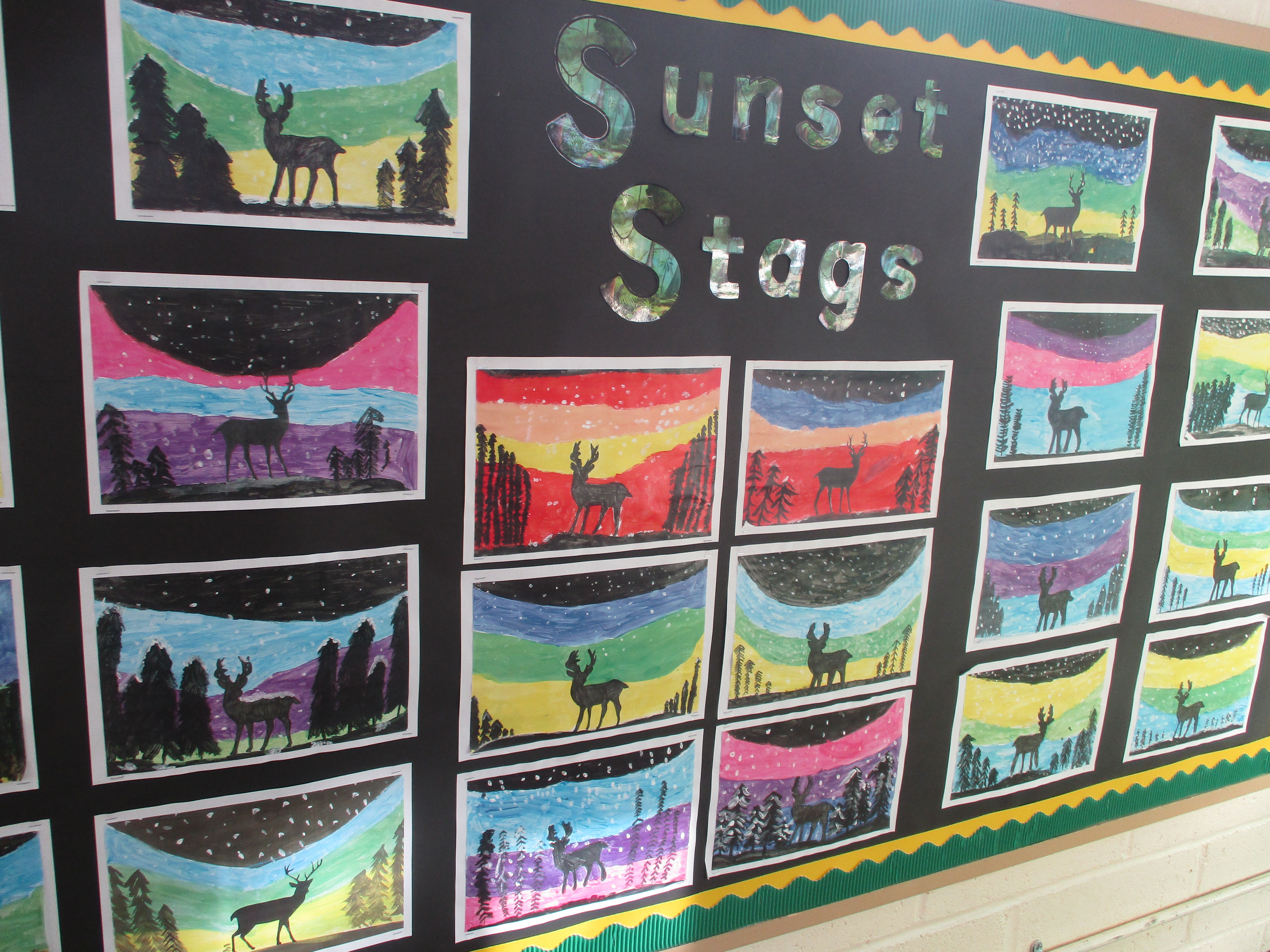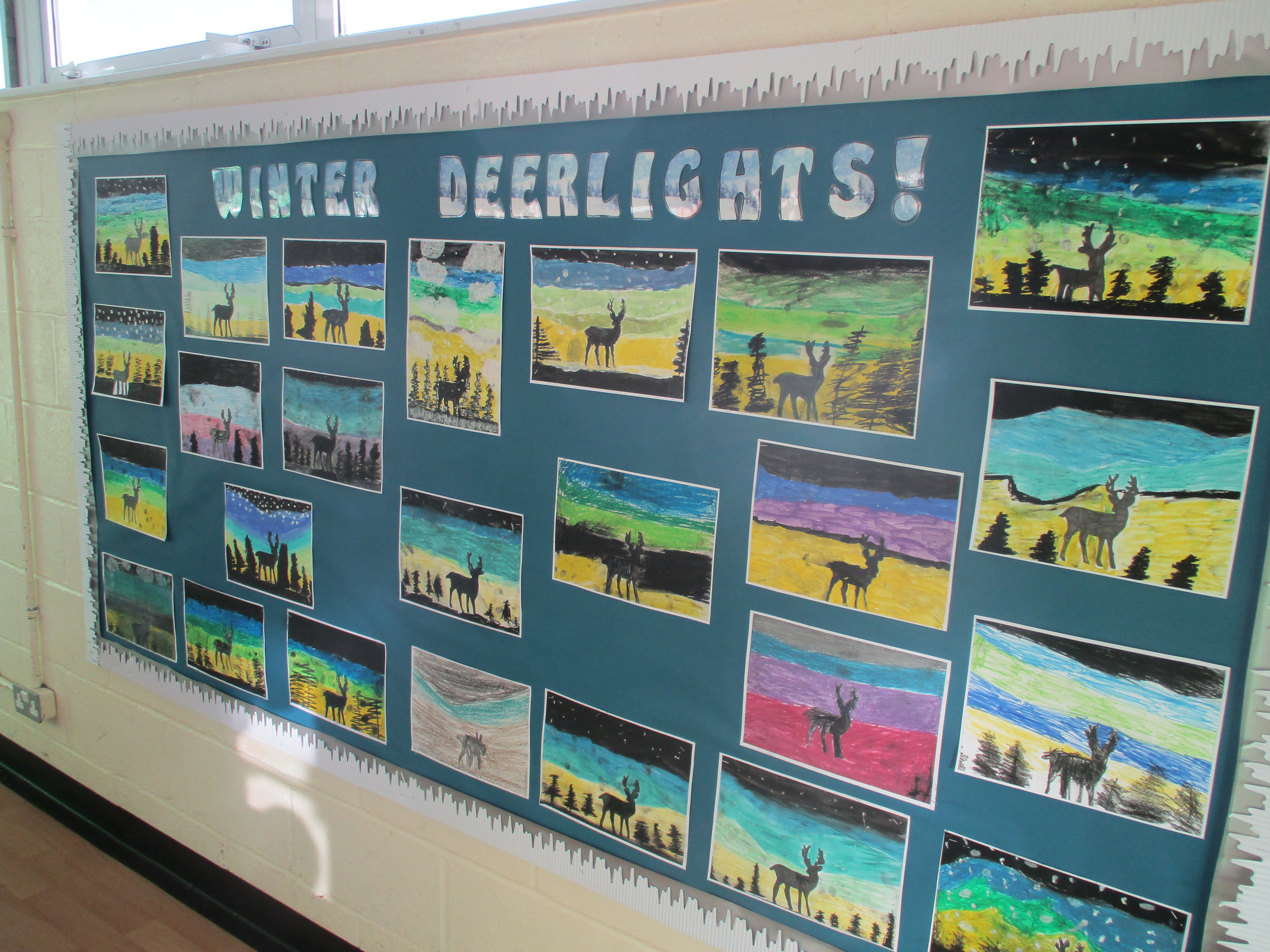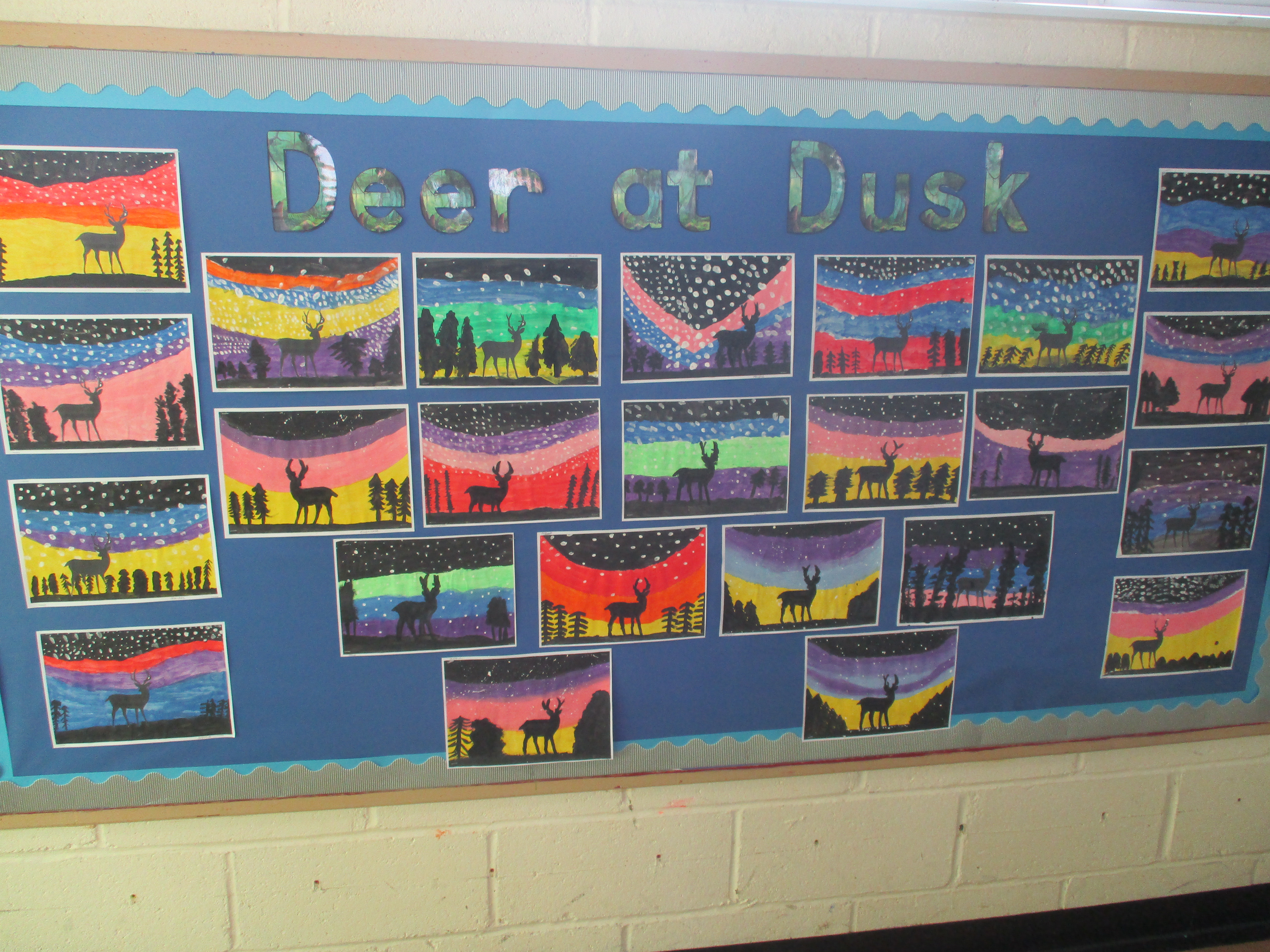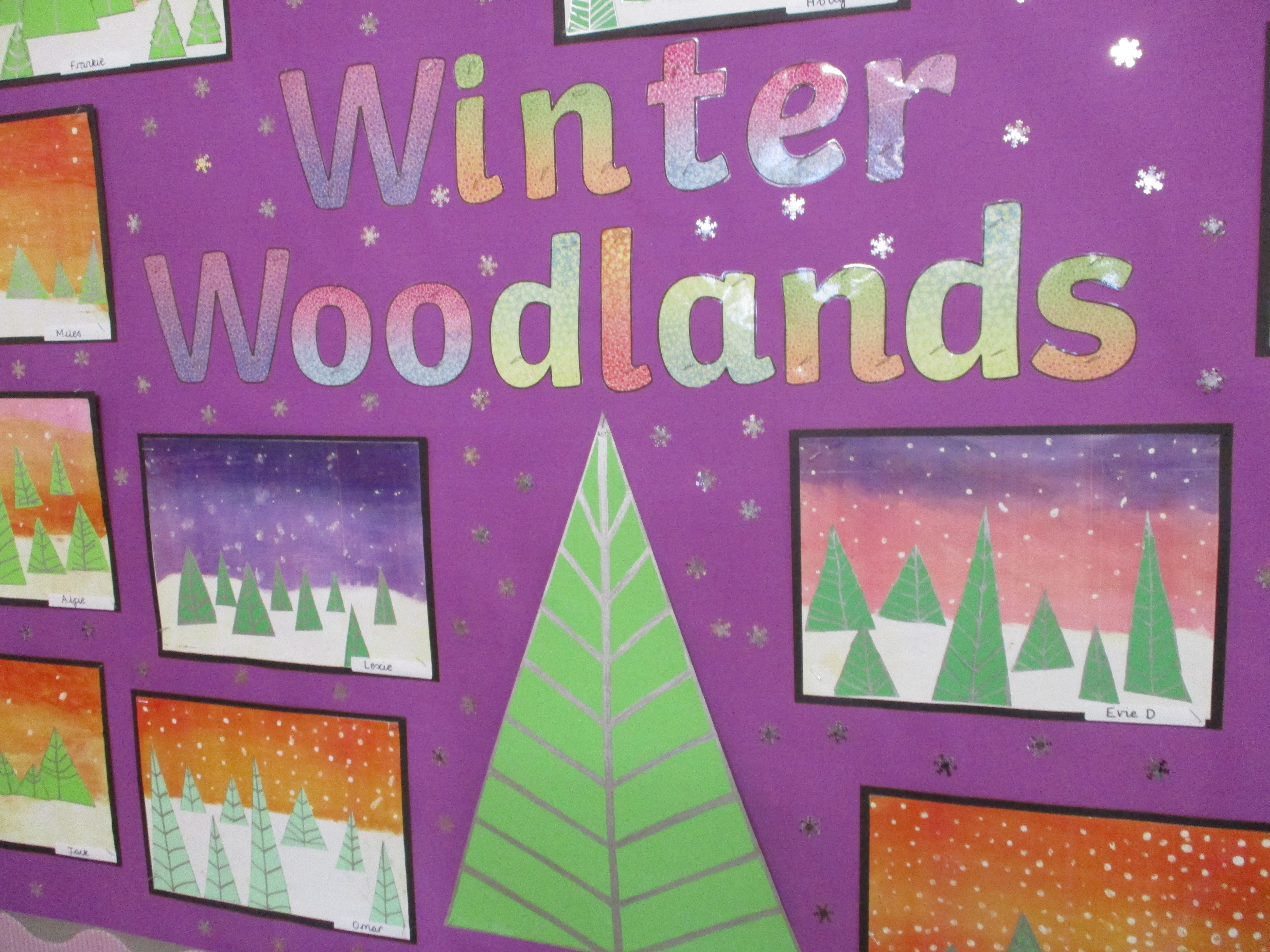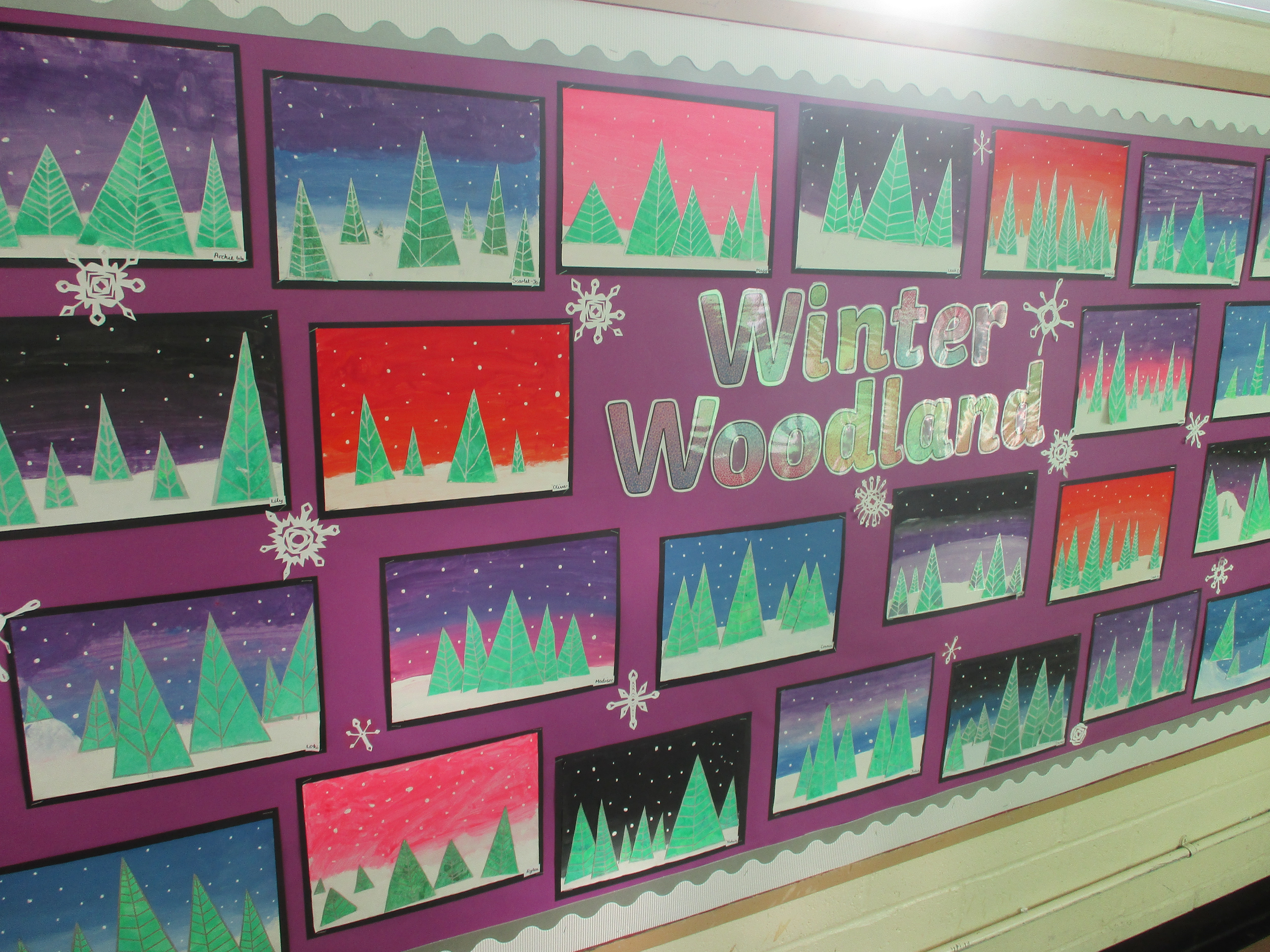 Swattenden Residential Visit 2019
Year 6 had our exciting residential trip to Swattenden Centre in September and we all had a great time! We had a huge range of activities to take part in with an overall focus on team building and resilience training ready for the tough year ahead! Activities included: High Zipline, Raft Building, Bivvi Building, Nightline, Orienteering, Crate Stack and the scariest of them all… Leap of Faith! This was a fantastic enrichment opportunity and chance to work on our own independence but also have fantastic fun!