Upper Key Stage 2
Year 5 USA Enrichment Day
Year 5 finished the end of Term 5 with a USA enrichment day. The day was full of exciting activities relating to the USA. As well as this, the children wore red, white, blue, stars, stripes or, dressed as their favourite character from our lead text 'Holes'. Activities included a USA quiz, USA themed music and an orienteering activity. The children finished the day by watching Holes and having some popcorn! We all thoroughly enjoyed our USA day.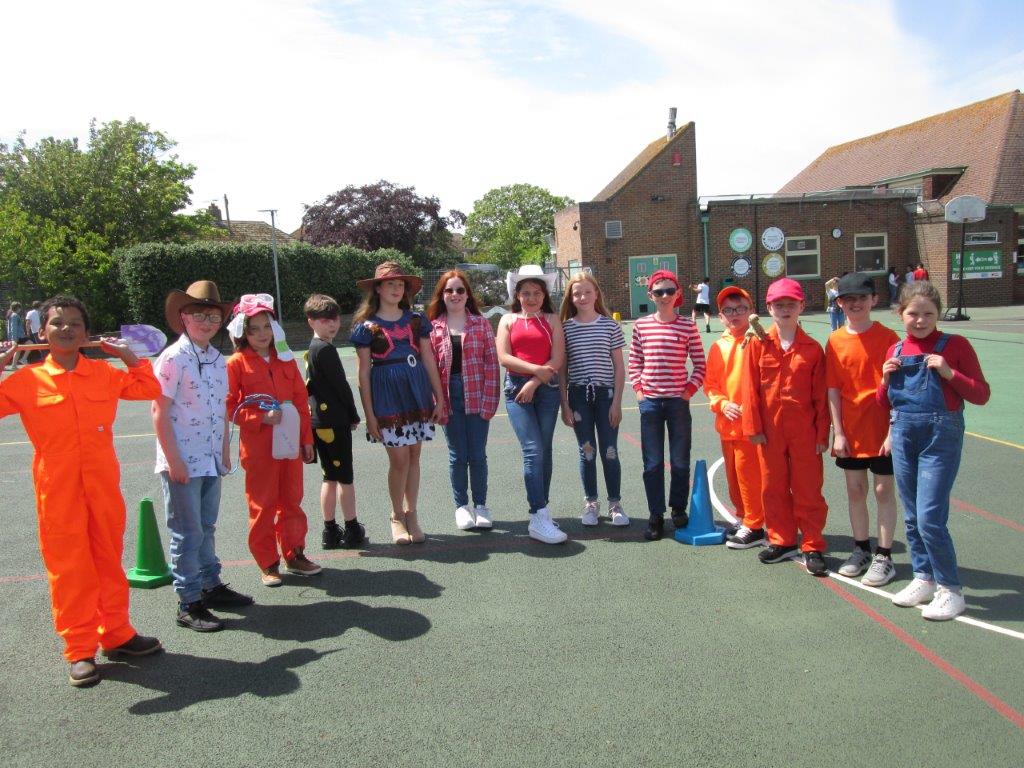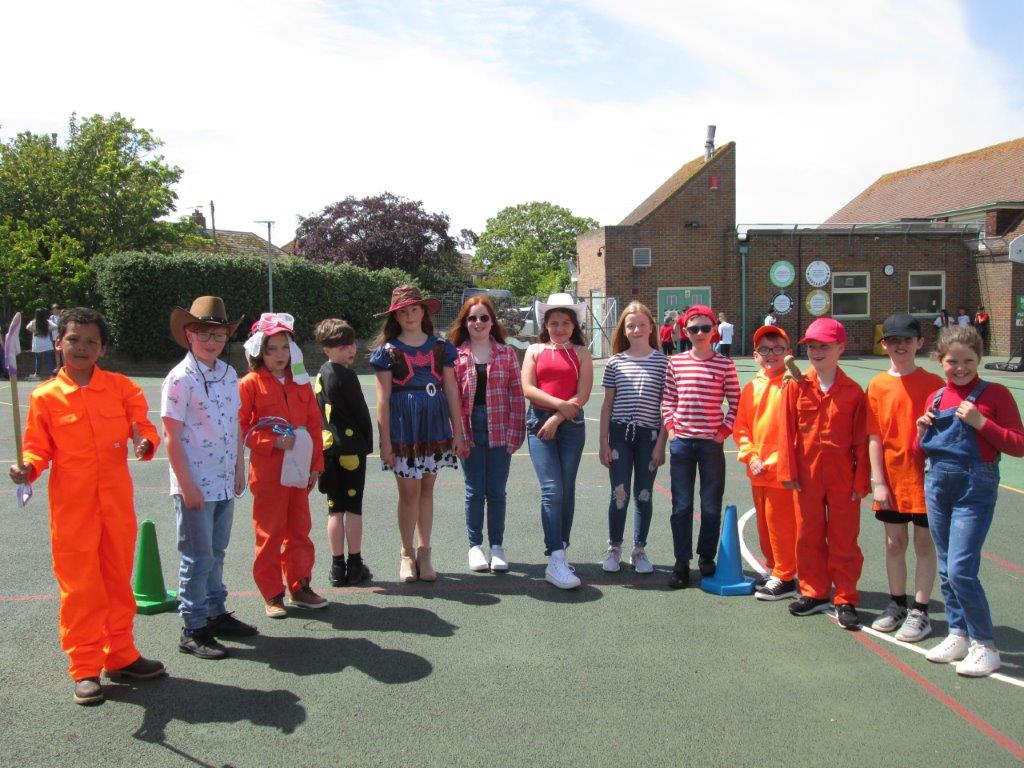 Year 6 Travel to Secondary School Workshop
Year 6 took part in a travelling to secondary school workshop, which was organised by KCC. All of the classes participated in the workshop together via Microsoft Teams. Year 6 children had the opportunity to watch different roleplay scenarios. As well as this, they joined in with live talk sessions, during which the presenters discussed transitioning to secondary school and travelling safely. The children were able to listen and interact, whilst considering sensible options and how to keep safe. Various travelling choices were discussed and covered; the year 6 children were able to learn about keeping safe, being responsible and avoiding possible dangers.
Feedback from the year 6 was positive:
''It was great – we could still participate and interact even though we were learning in a different way.''
''It taught us about being responsible and keeping safe whilst travelling to school.''
''I've learnt that road safety is very important and that we must be very careful when travelling to our secondary schools.''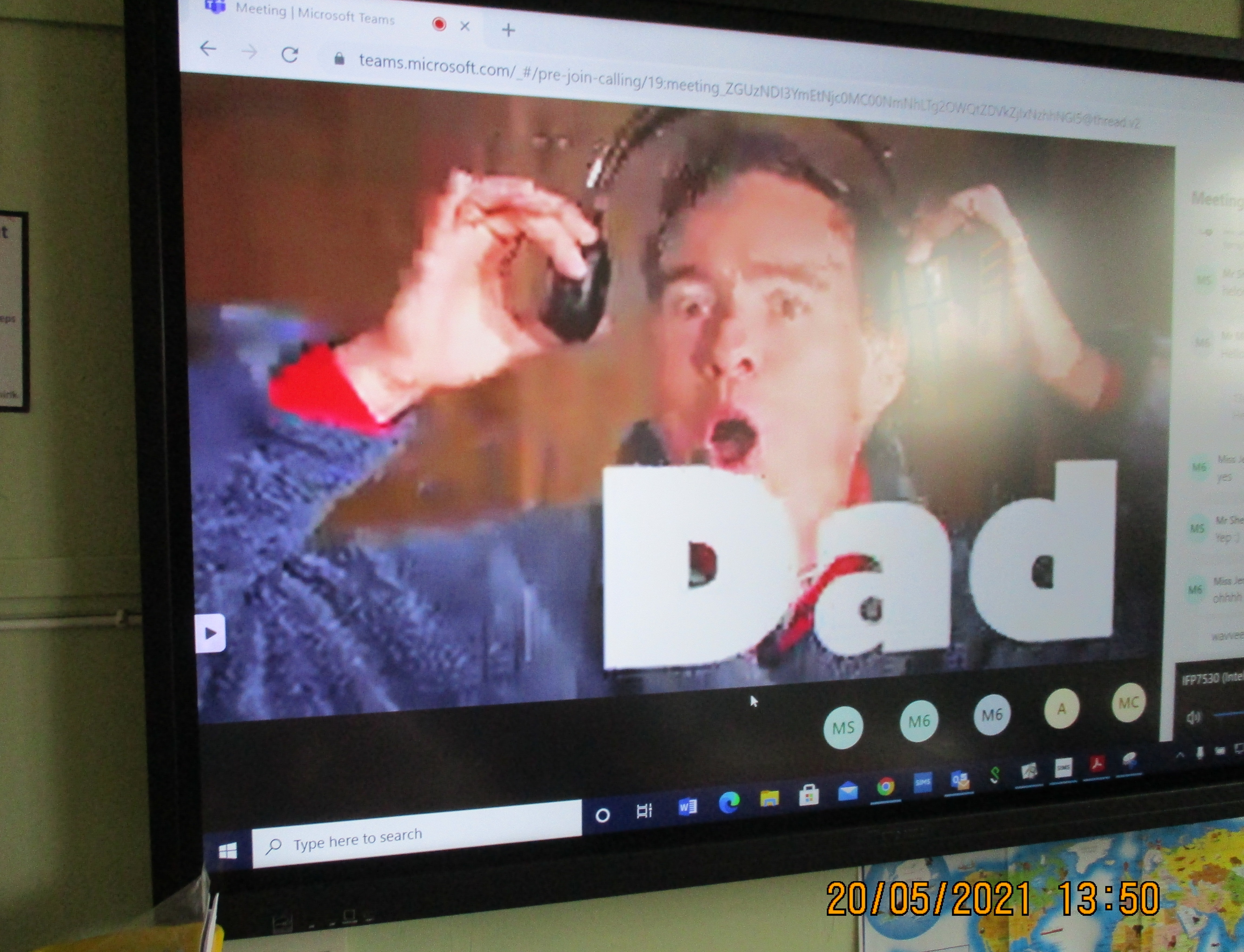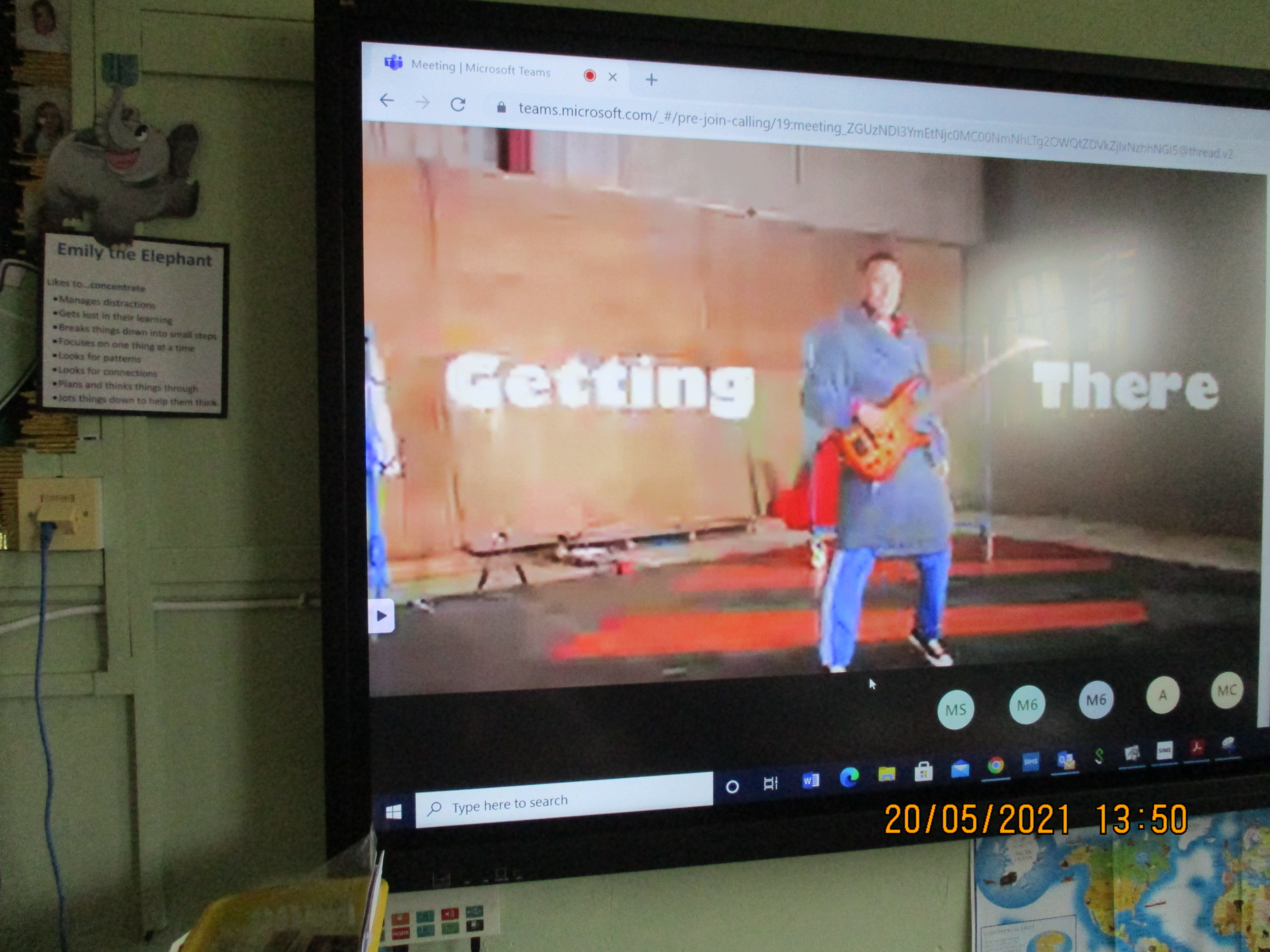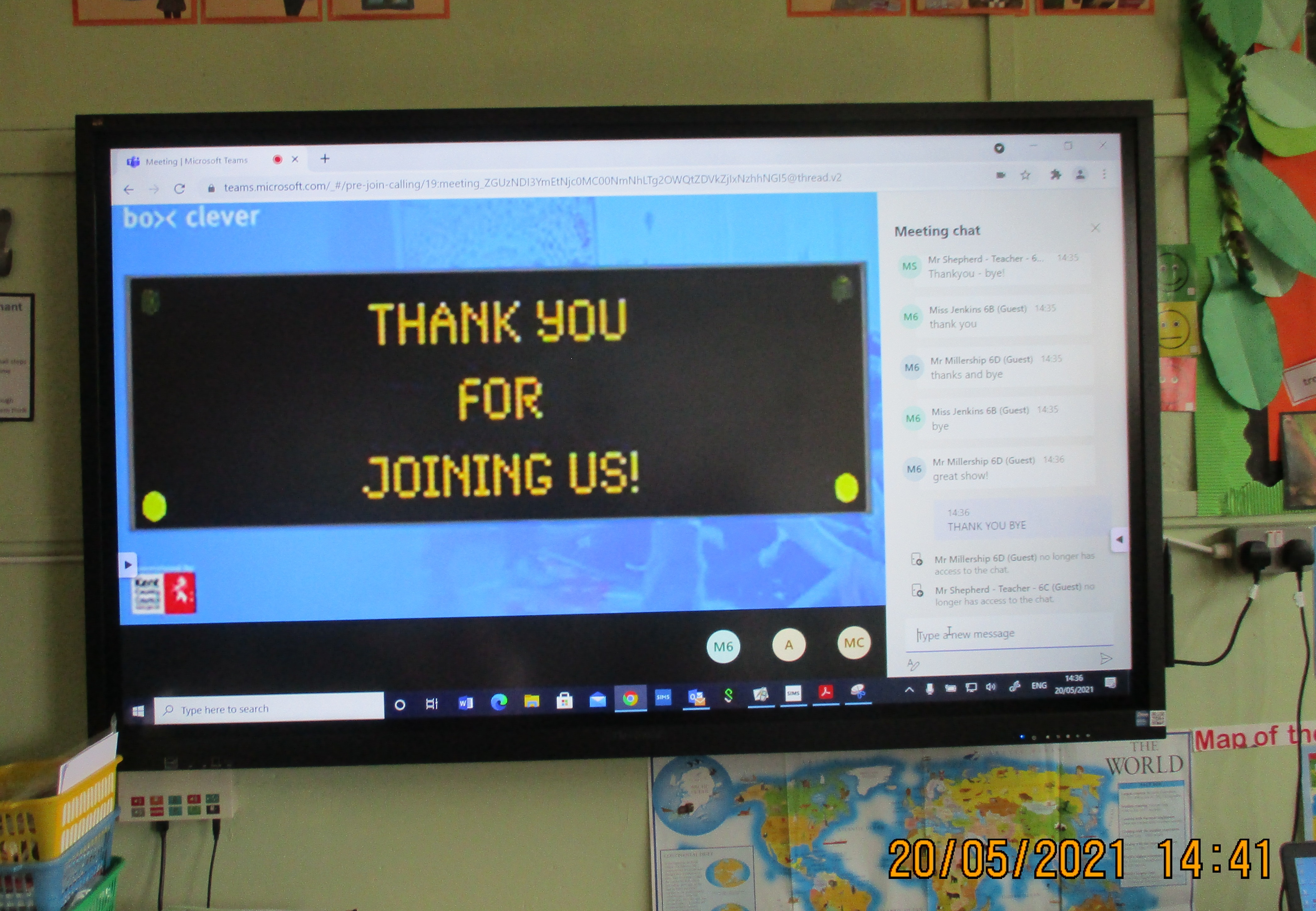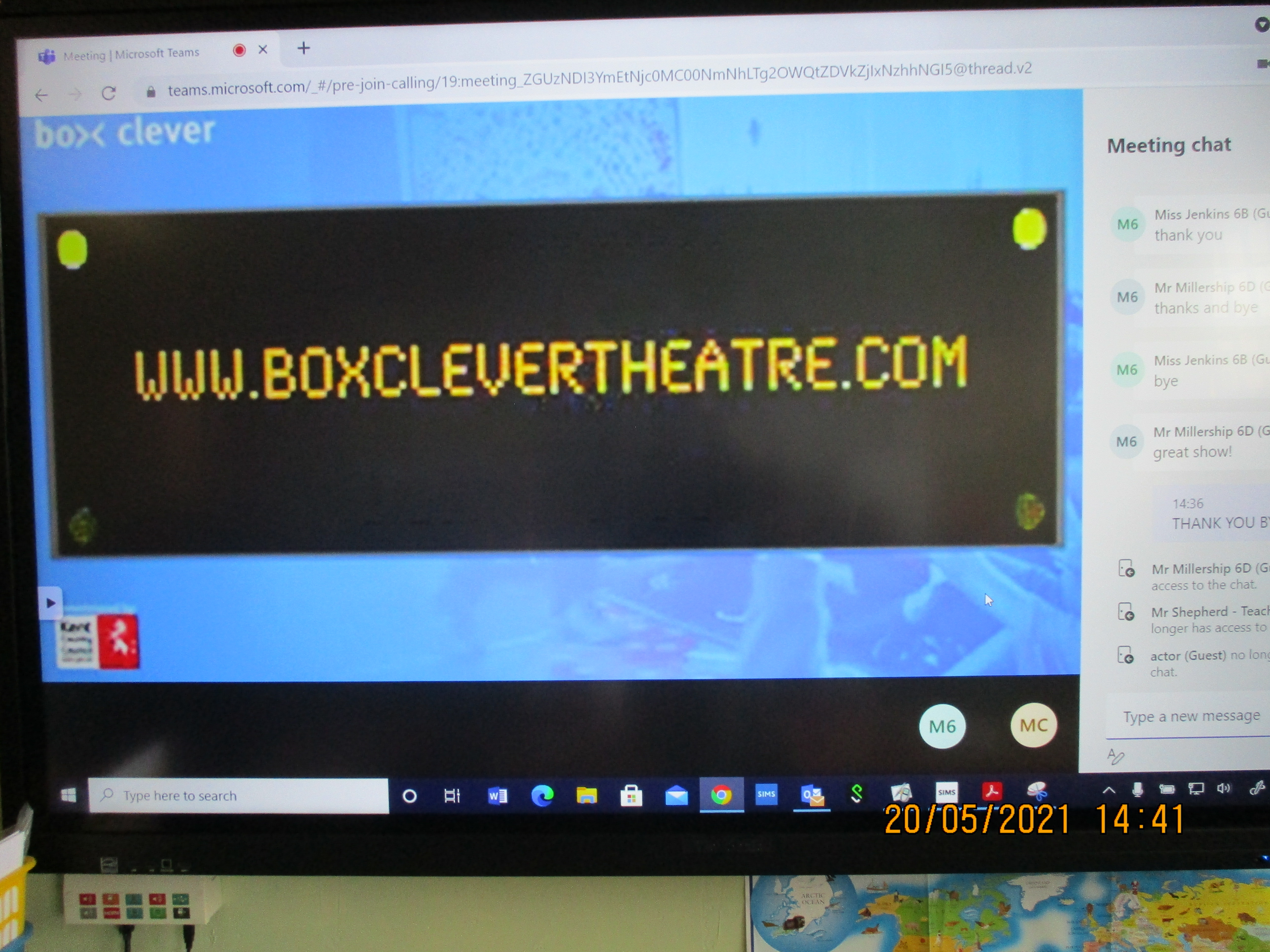 Year 6 - The History of Pizza
In Design Technology, our Year 6 pupils have been learning about the origins of our food and where famous dishes come from in the world. The pupils have researched the history of the pizza, explored ingredients and followed the instructions that they wrote to make their own delicious pizzas. We all thoroughly enjoyed eating our Italian themed creations.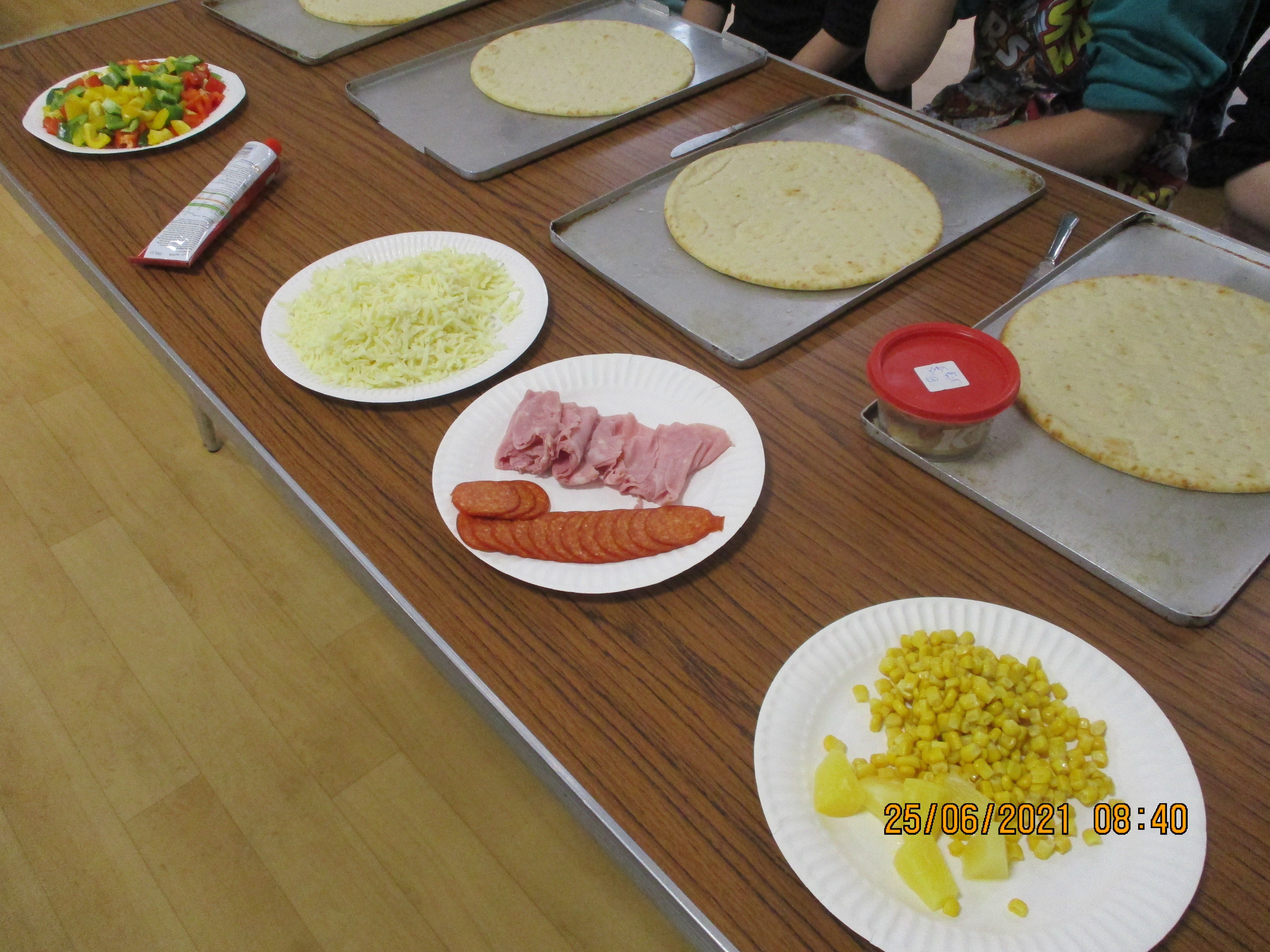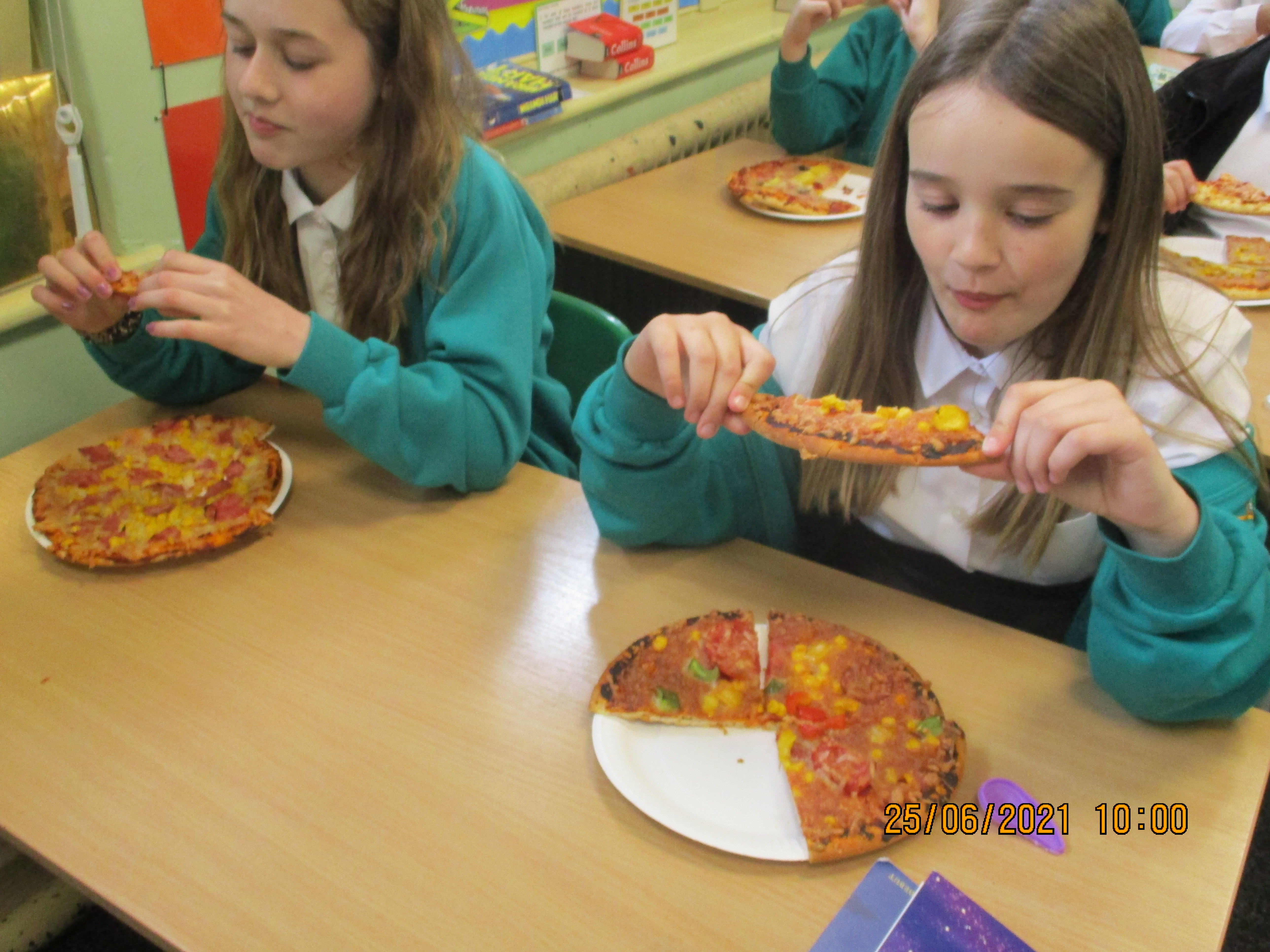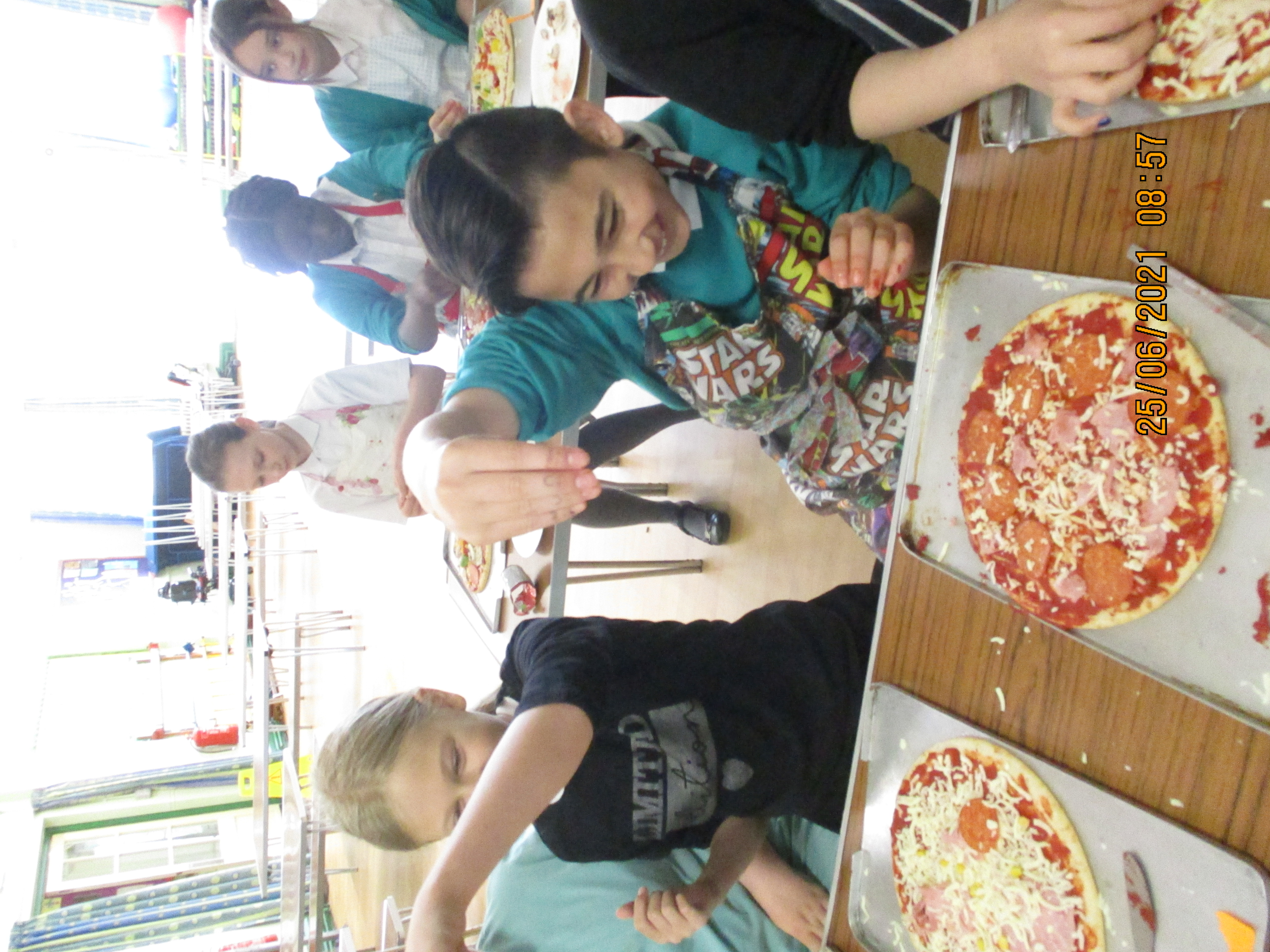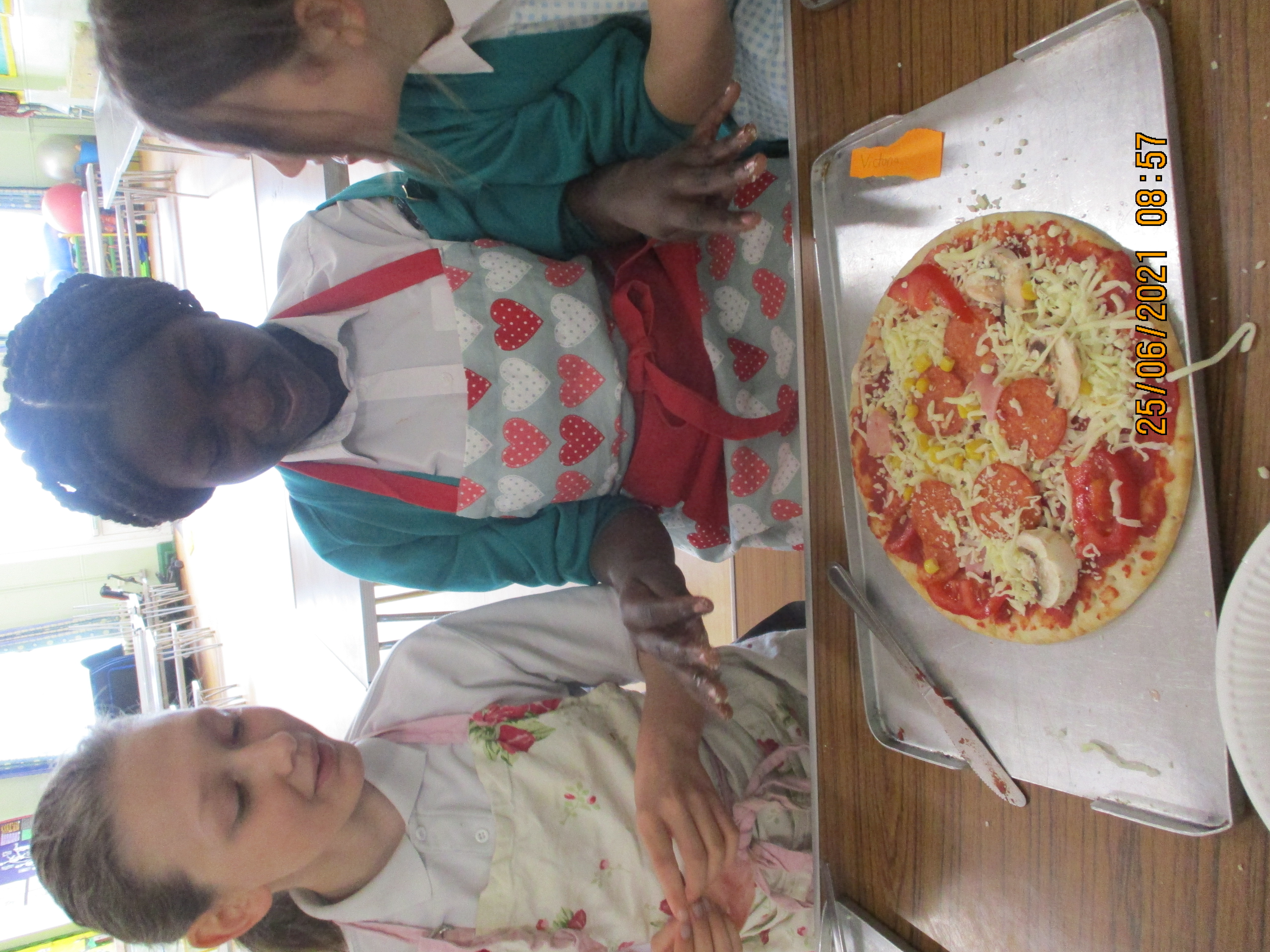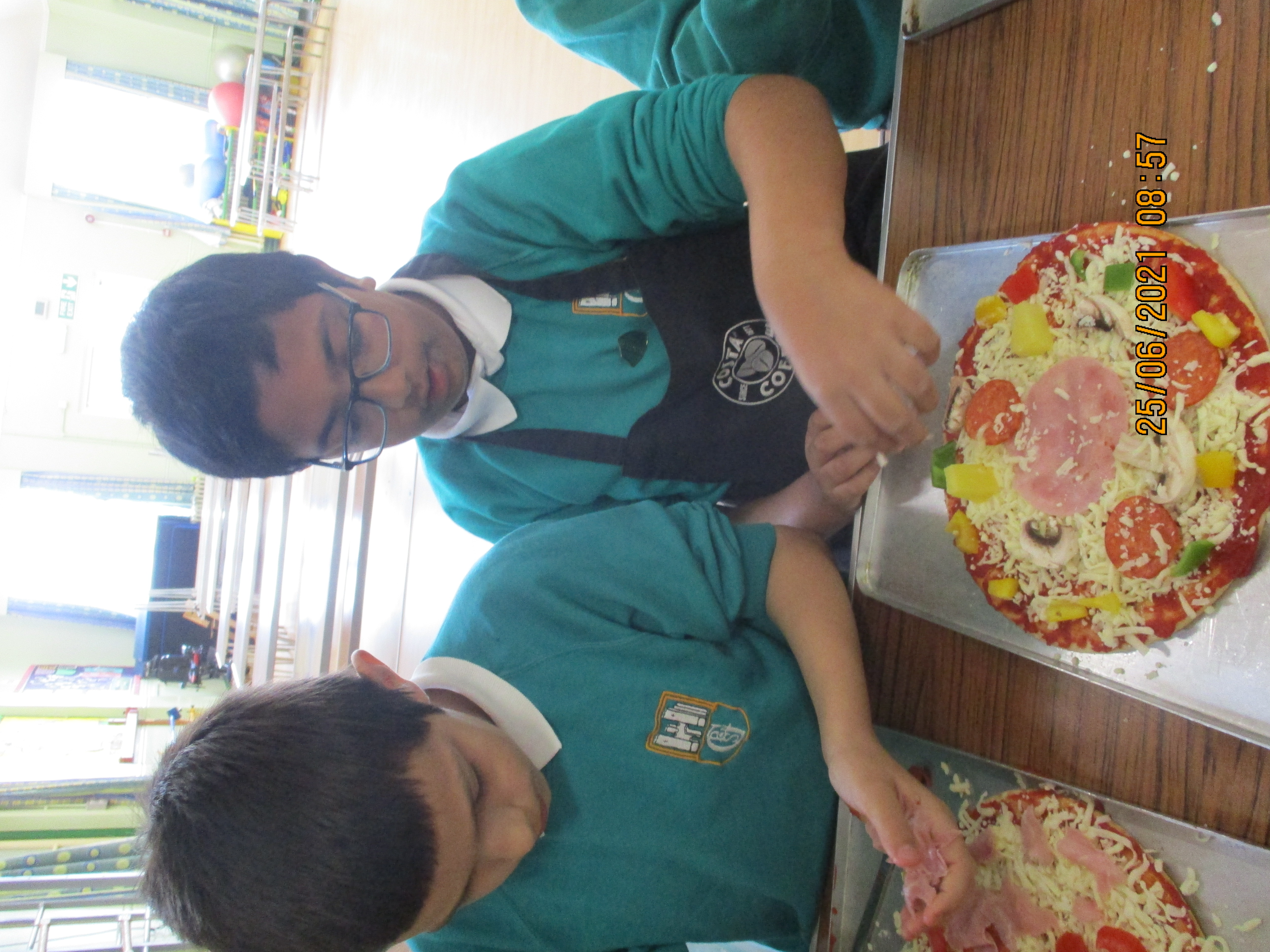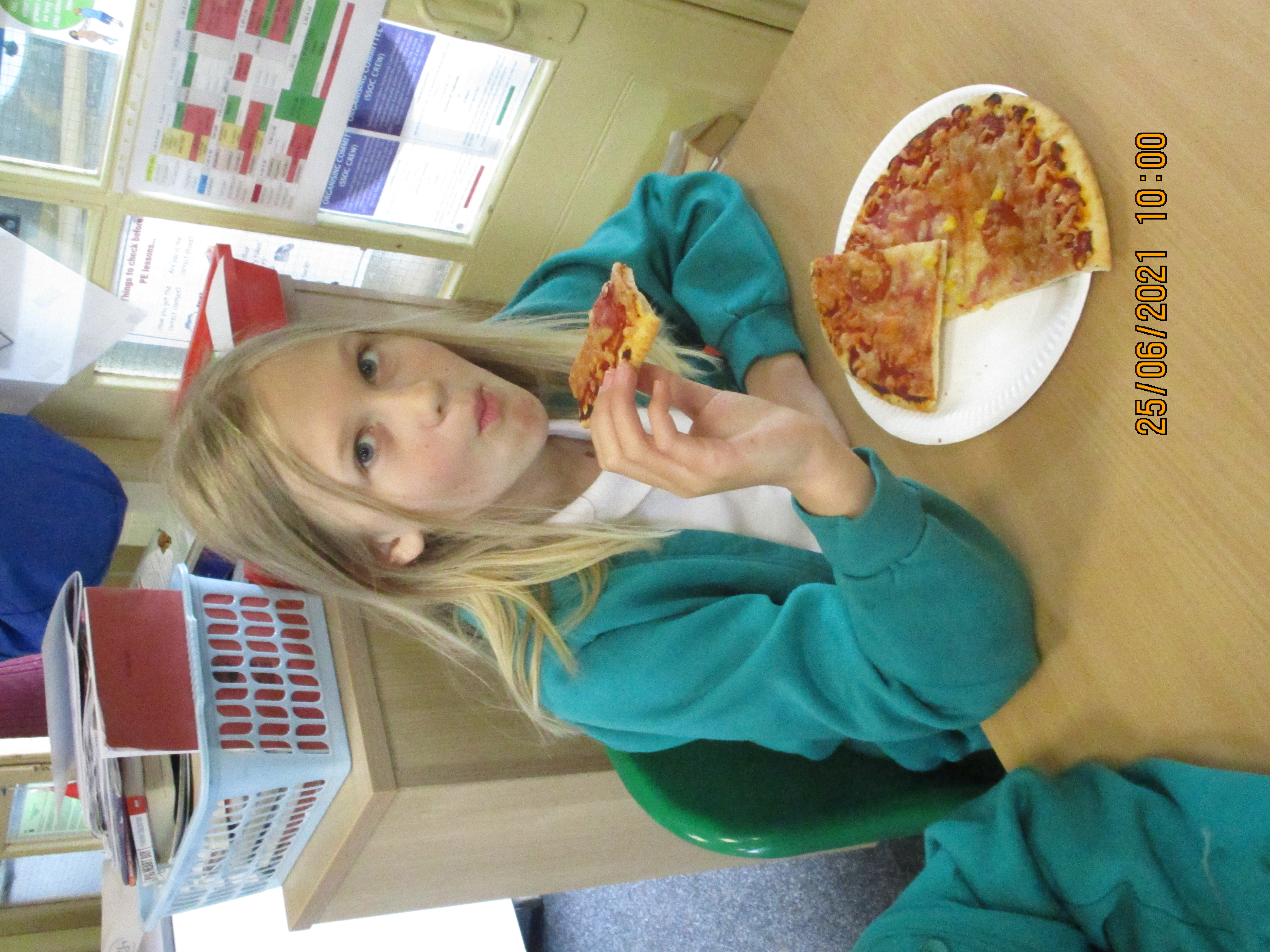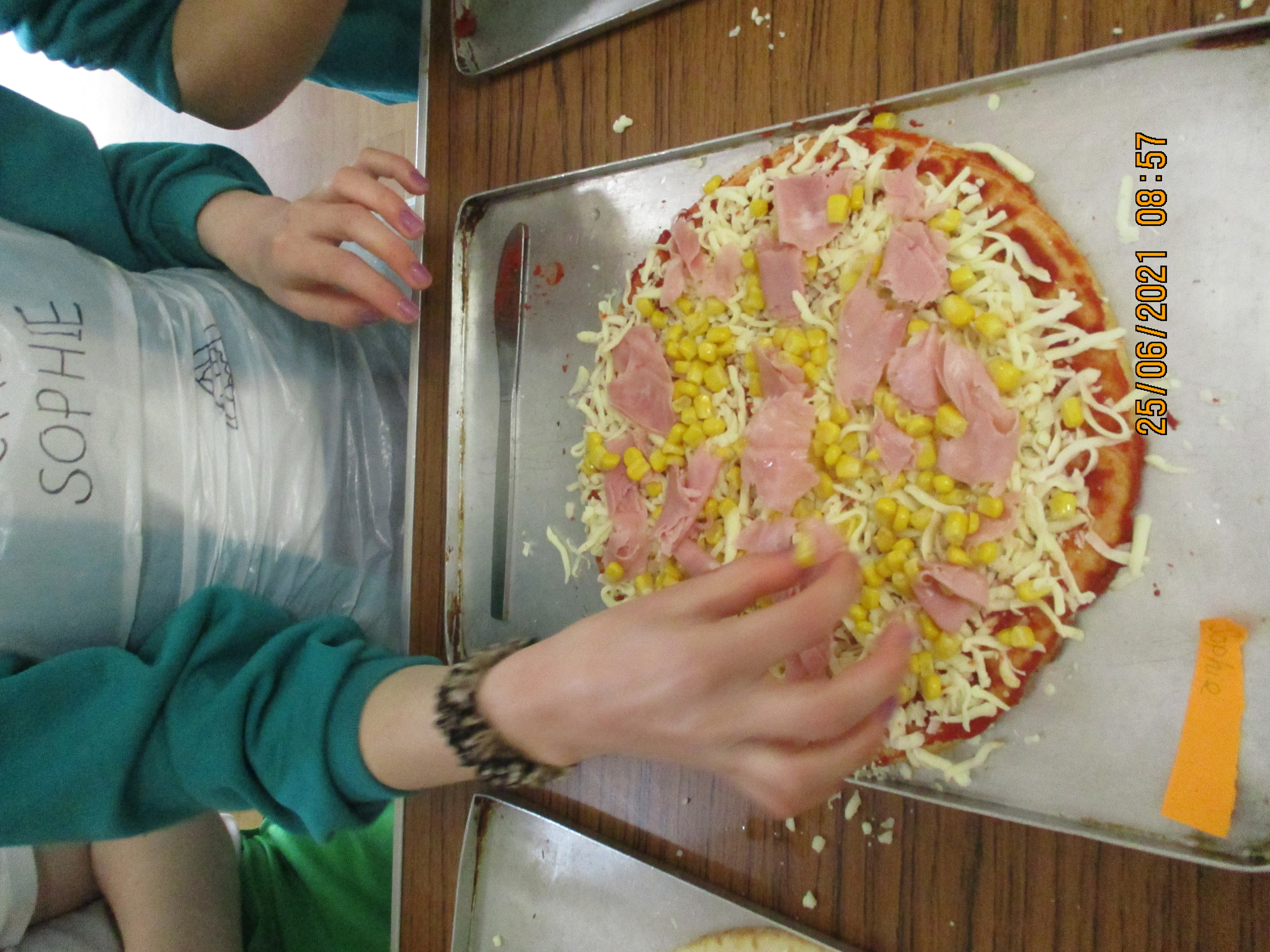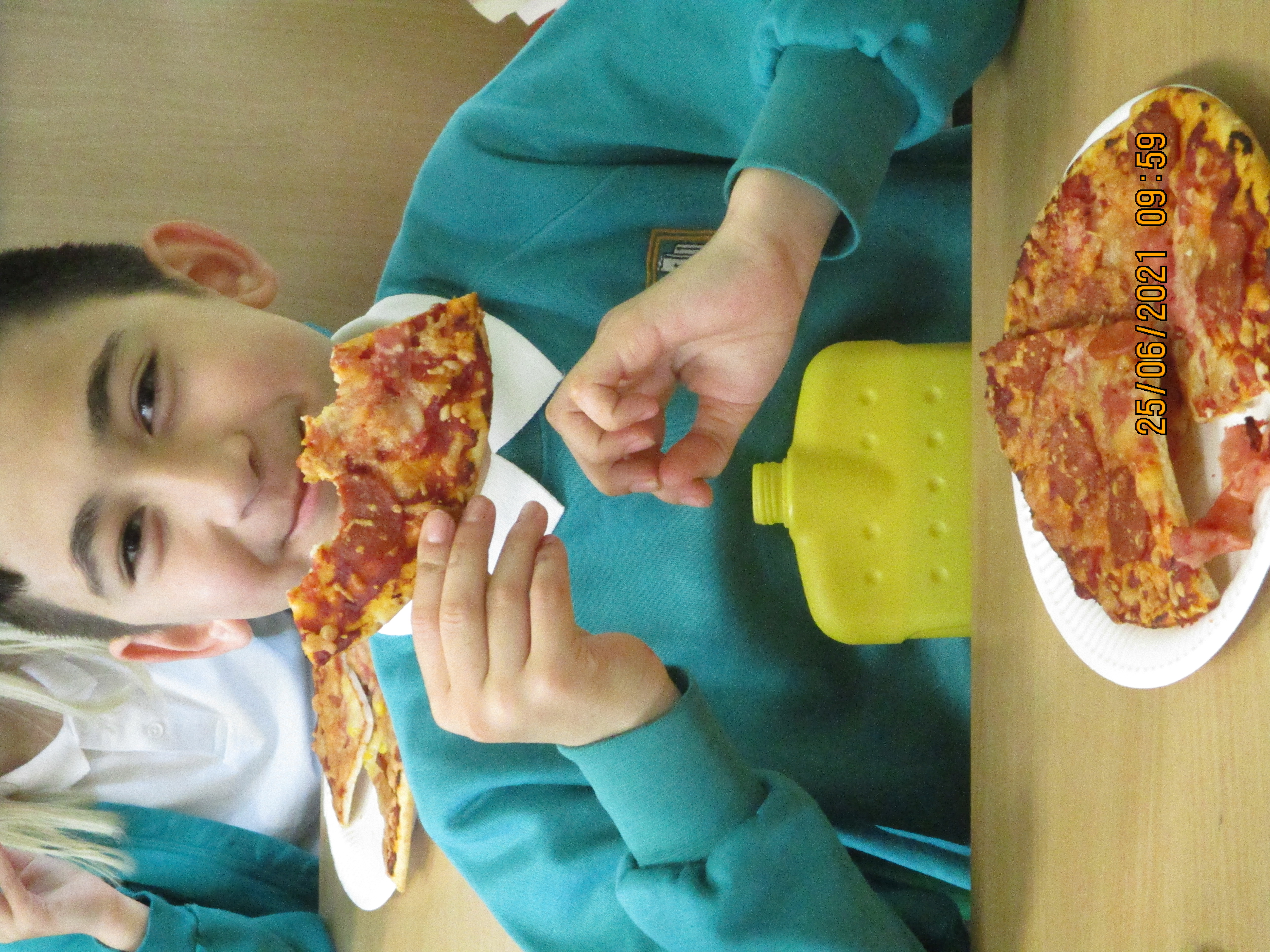 Year 5 - Transfer to Secondary Schools
Please click here to view a powerpoint presentation containing information and key dates about transferring to Secondary Schools.
Young Writers Competition
Poppy (6A) entered a local writing competition and has been recognised as a 'talented writer' for writing a poem titled: 'Imagine If the Sun Burns Out'. Poppy should feel very proud of this achievement - we as a school certainly are!
Well done, Poppy!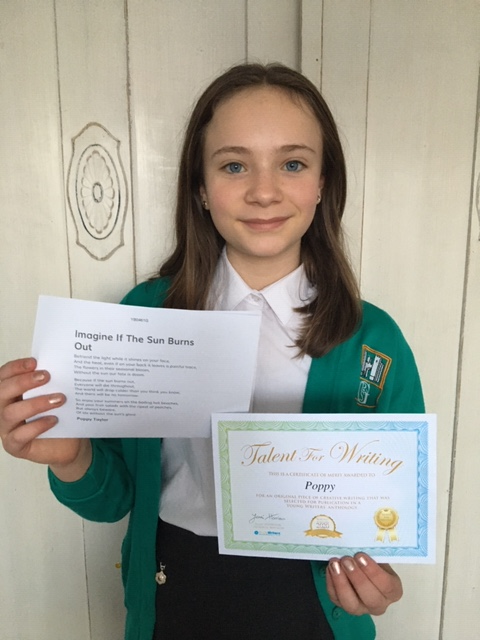 Eco Competition

Recently, our children had the exciting opportunity to take part in an art/eco competition run by Thanet District Council. They task was to design an imaginative and colourful eco super hero. We are very pleased to announce, that one of our Year 5 students, Phoebe has won the competition. Her winning design will be used in the Council's street scene campaigns which will try to persuade the public to avoid dropping litter or fly-tipping. Well done Pheobe! We are very proud of you! Look out for her very creative design around the Thanet area.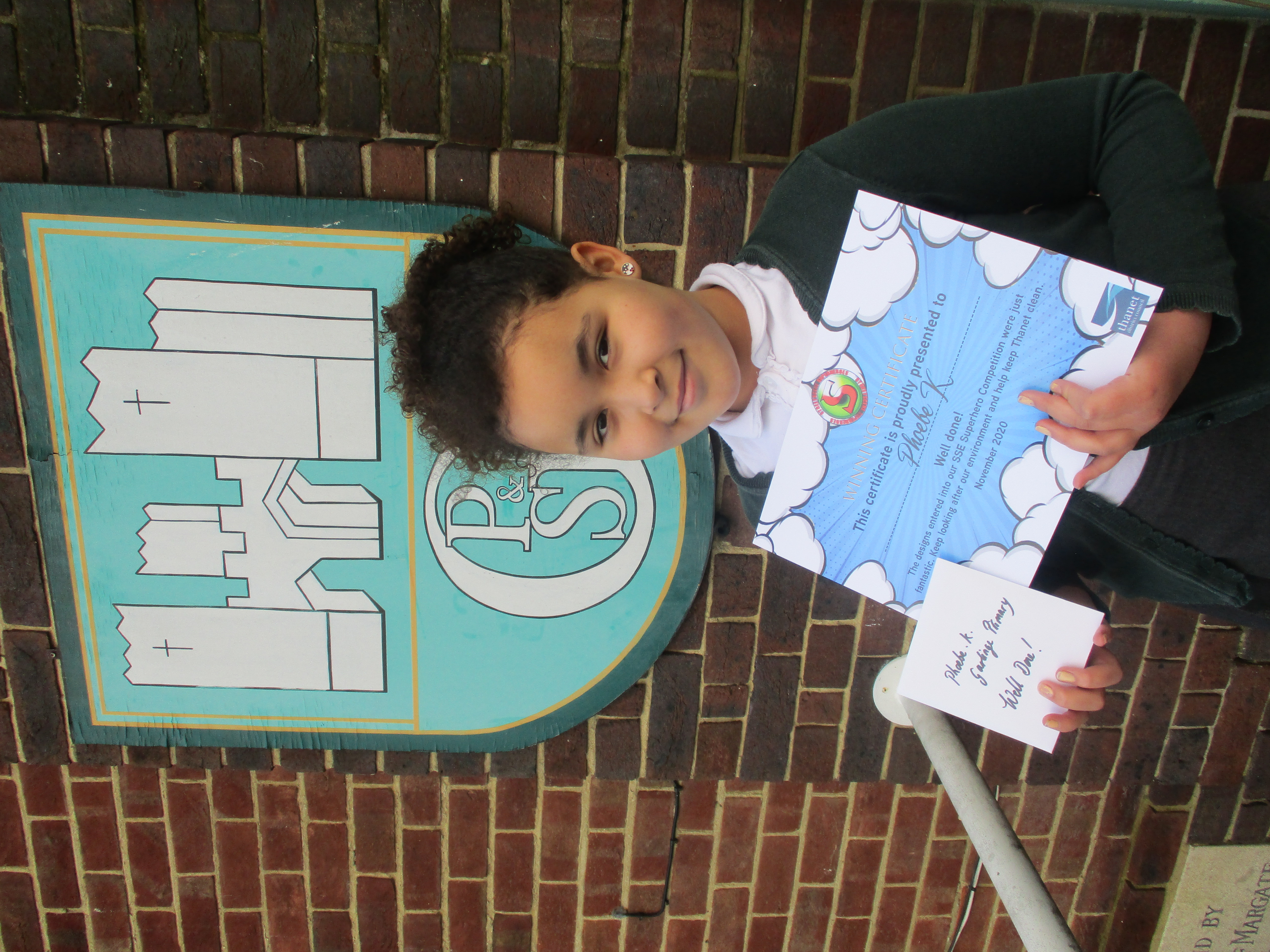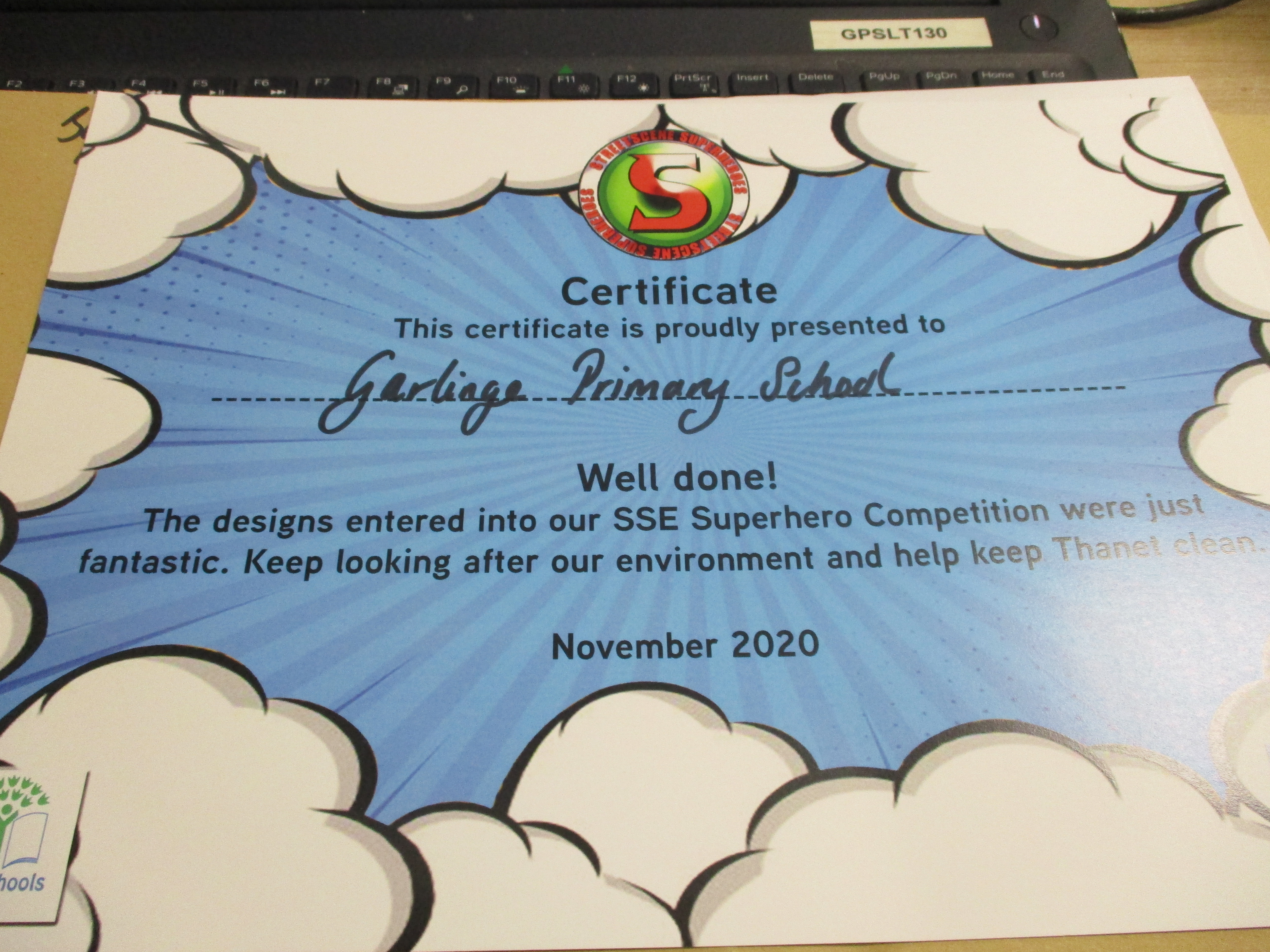 Year 6 Science Experiments
Year Six have been building circuits this term and testing how effective they are when different components are added. We considered how the brightness of a bulb is affected when other components are added.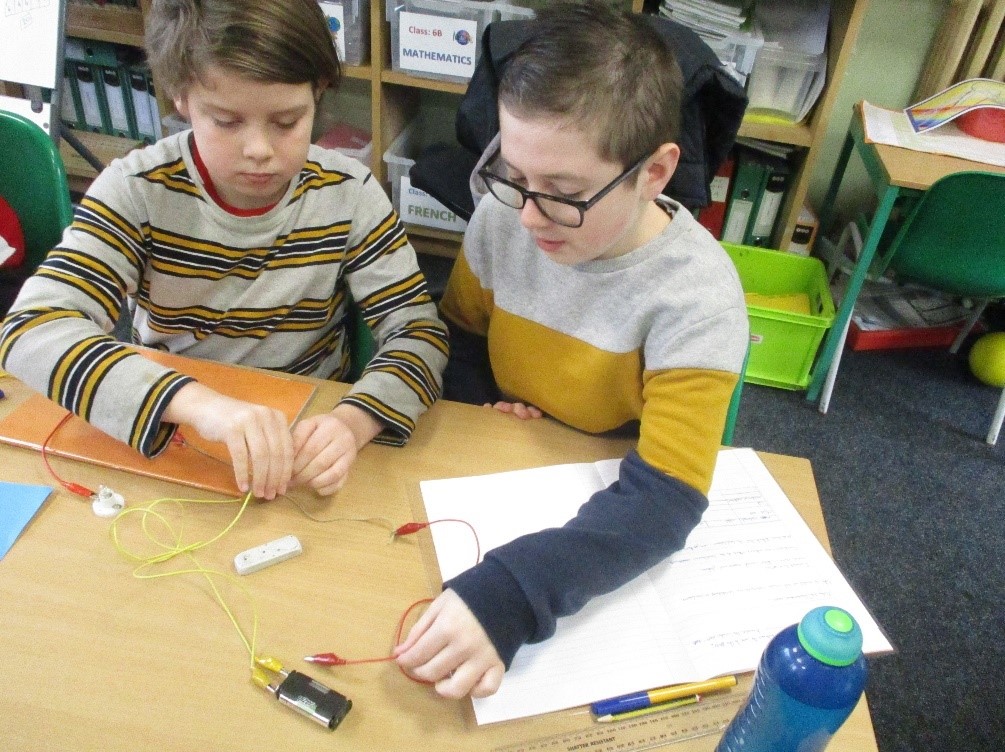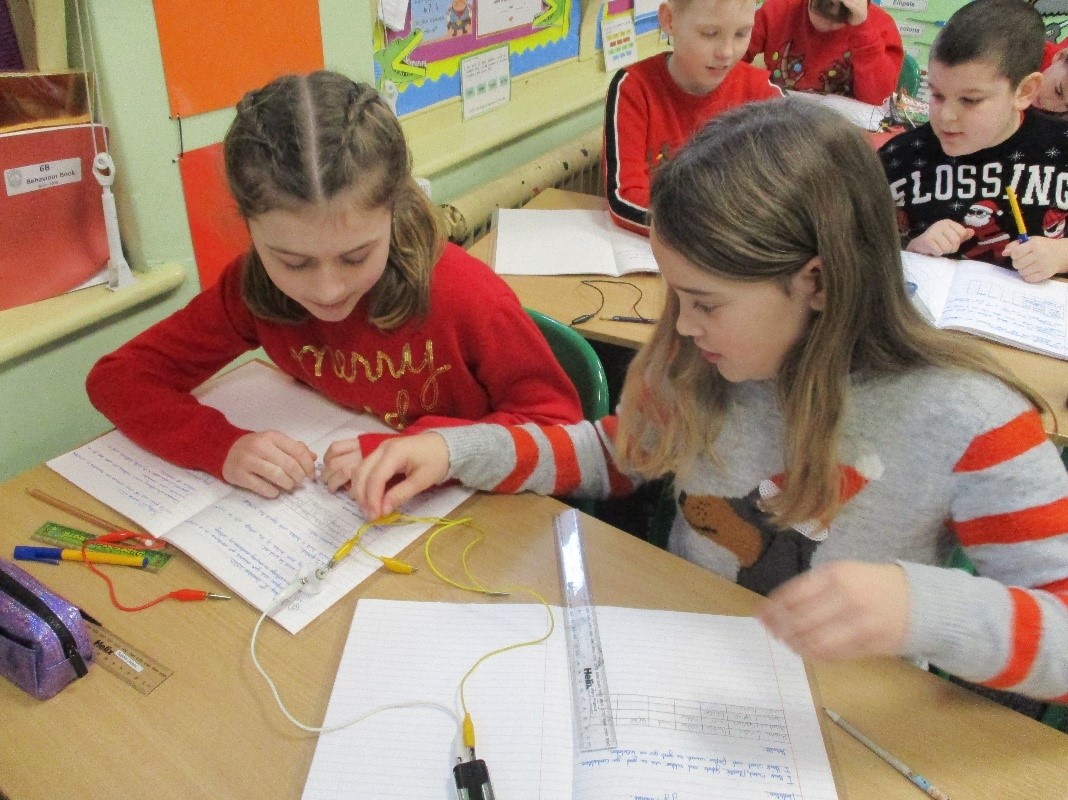 Year Six were also given some scientific equipment and chemicals from Chatham and Clarendon to show how a chemical reaction can take place when electricity flows through a liquid. In this experiment, the water has turned pink (acid) and purple (alkali) due to the electricity passing through the water and sodium sulphate! Just a small example of some of the exciting experiments ahead of the children as they move into secondary school.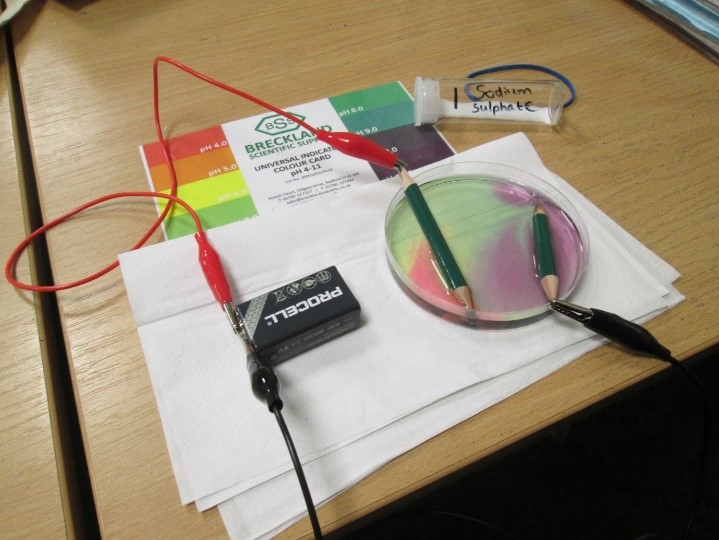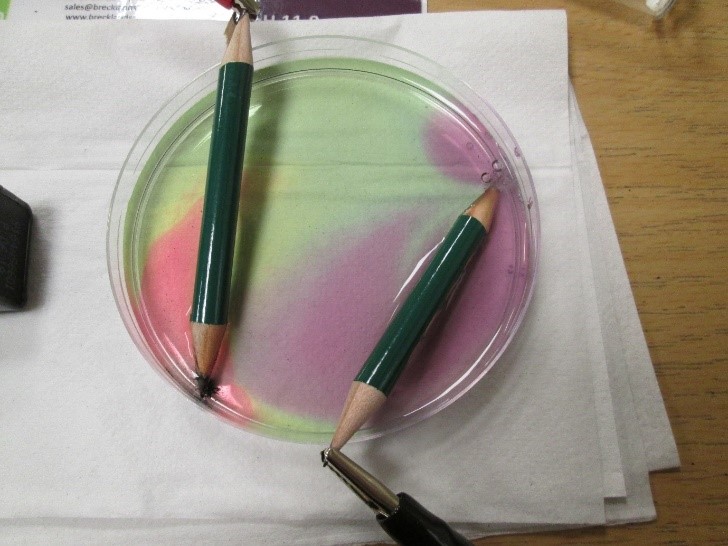 Year 5 and 6 Winter Displays
The children in Years 5 and 6 have been busy creating stunning Winter art work for our hall and corridor displays.
Year 5 used mixed media to create atmospheric scenes which depicted Wooded Winter Sunsets which including silhouettes of stag and deer. Meanwhile, Year 6 created magical Winter Woodlands using collage techniques, gold marker pens and paint and Ice-skaters using a range of felt-tipped pens, collage and poster paint.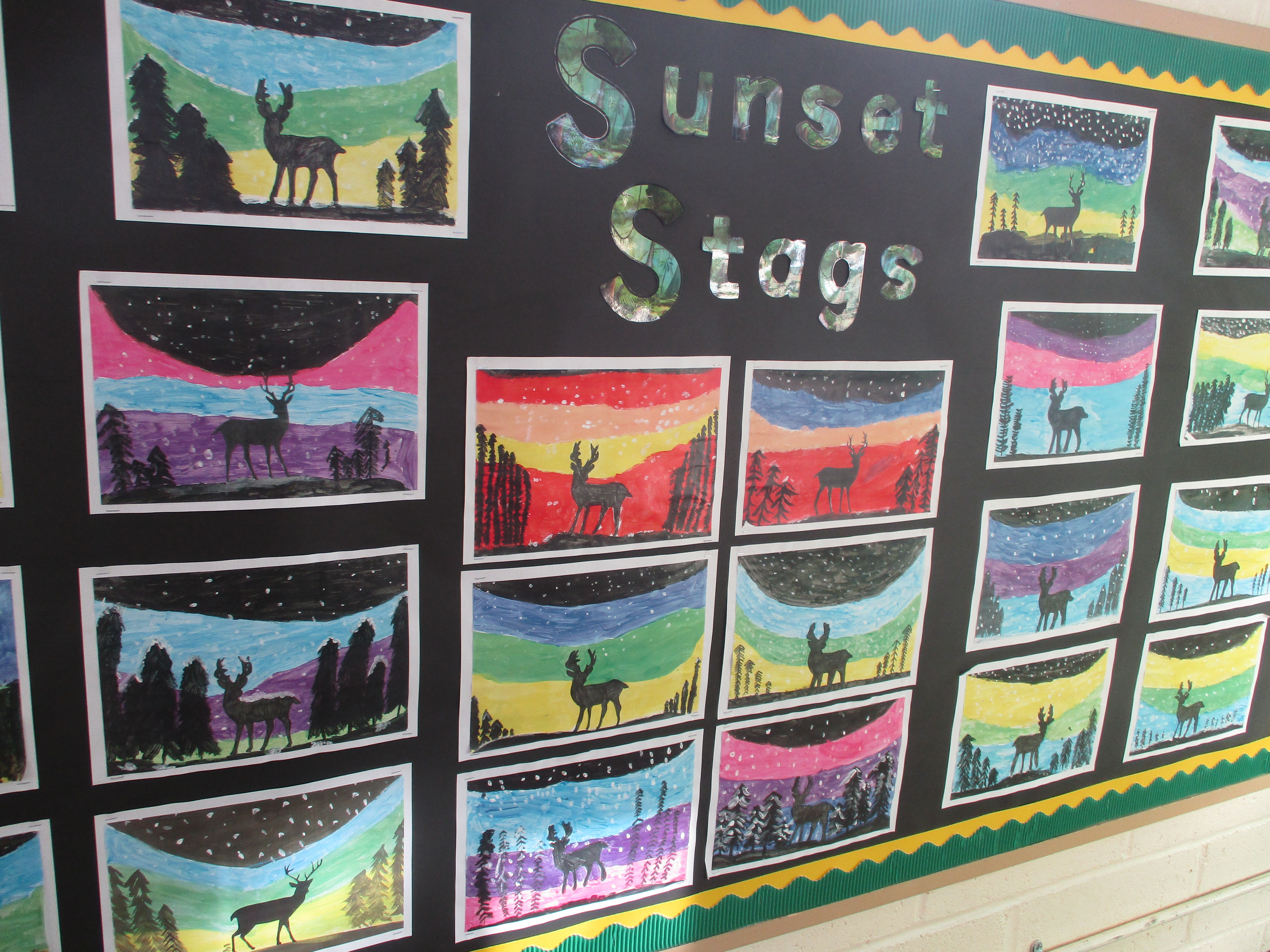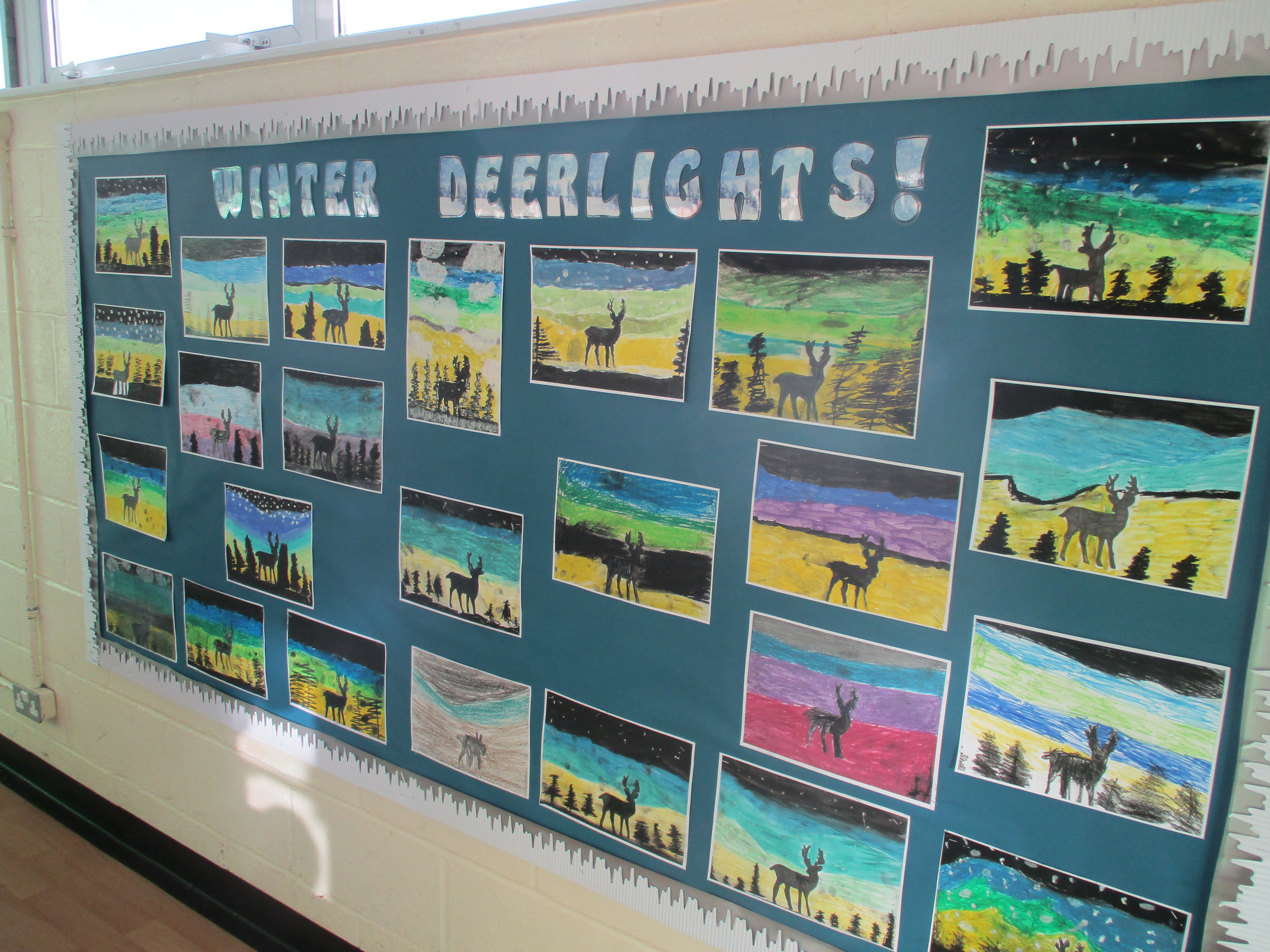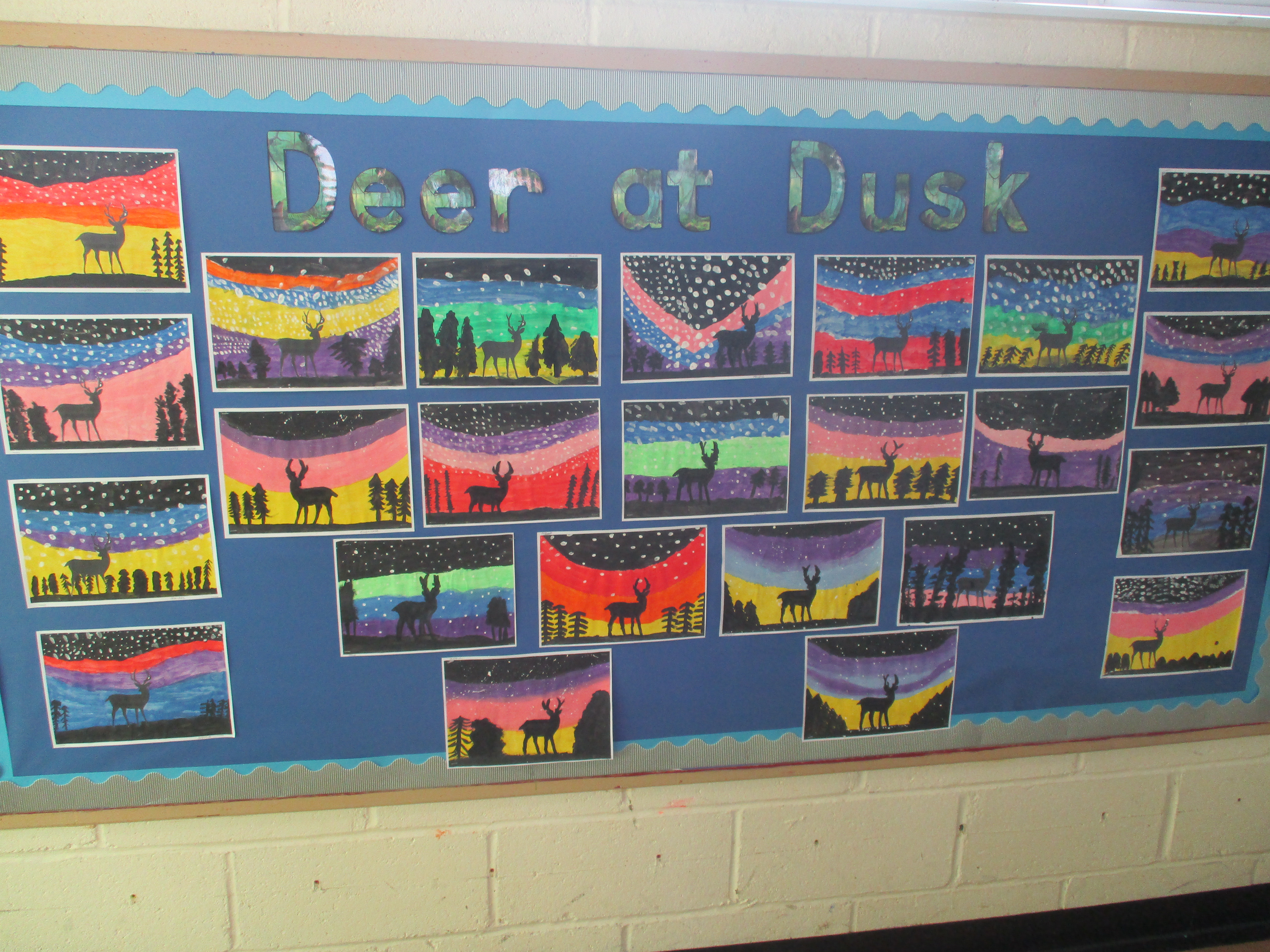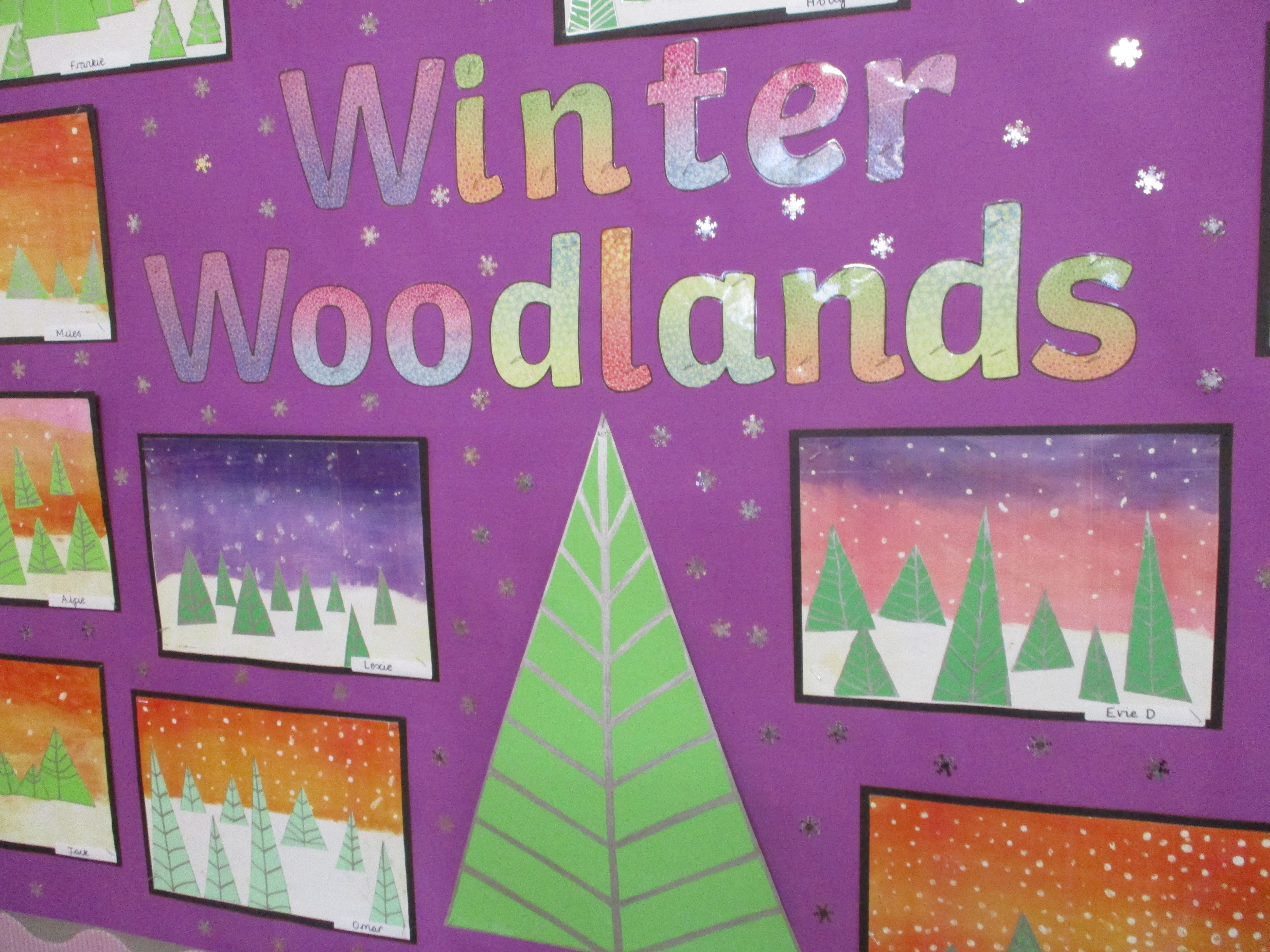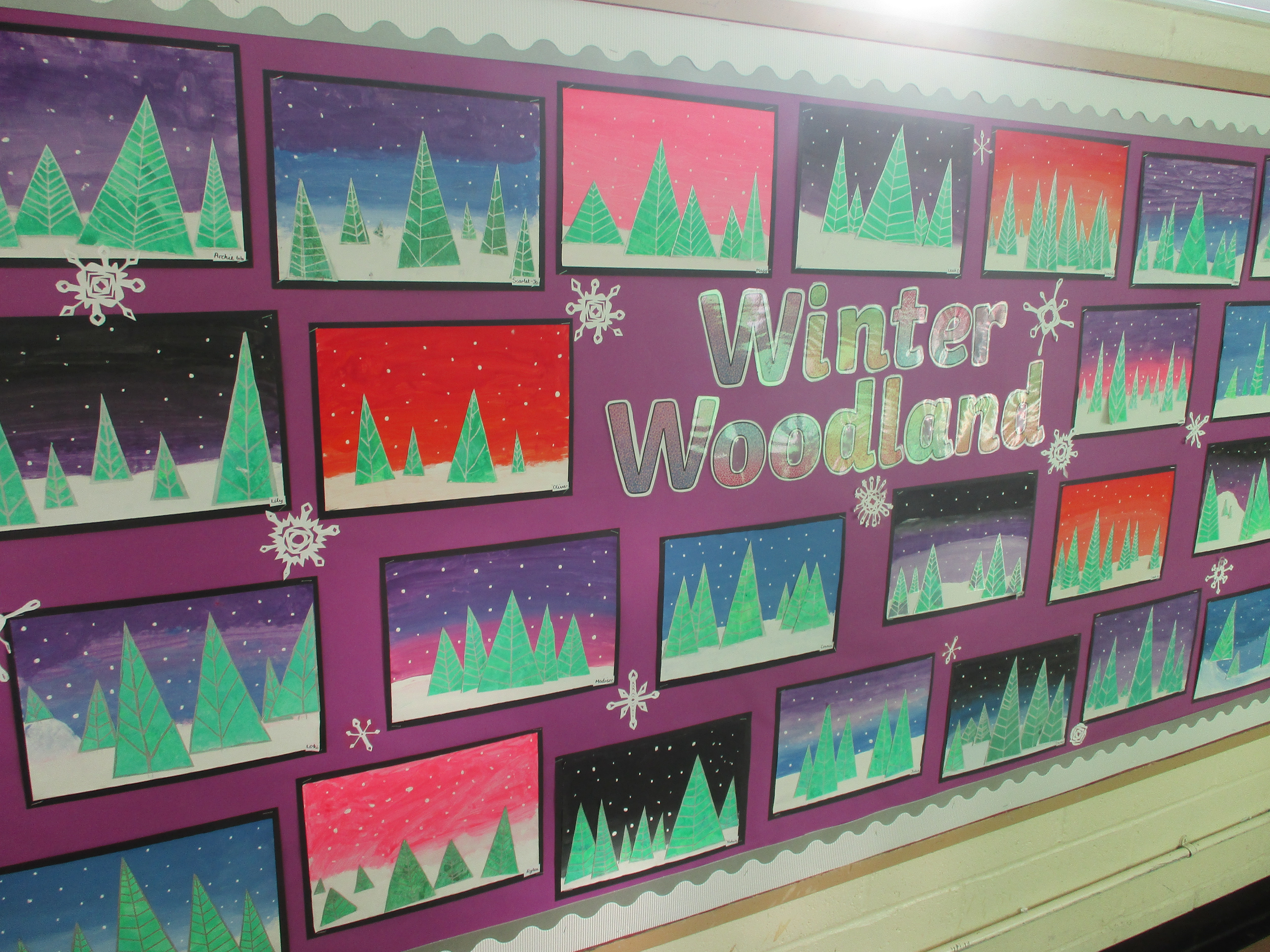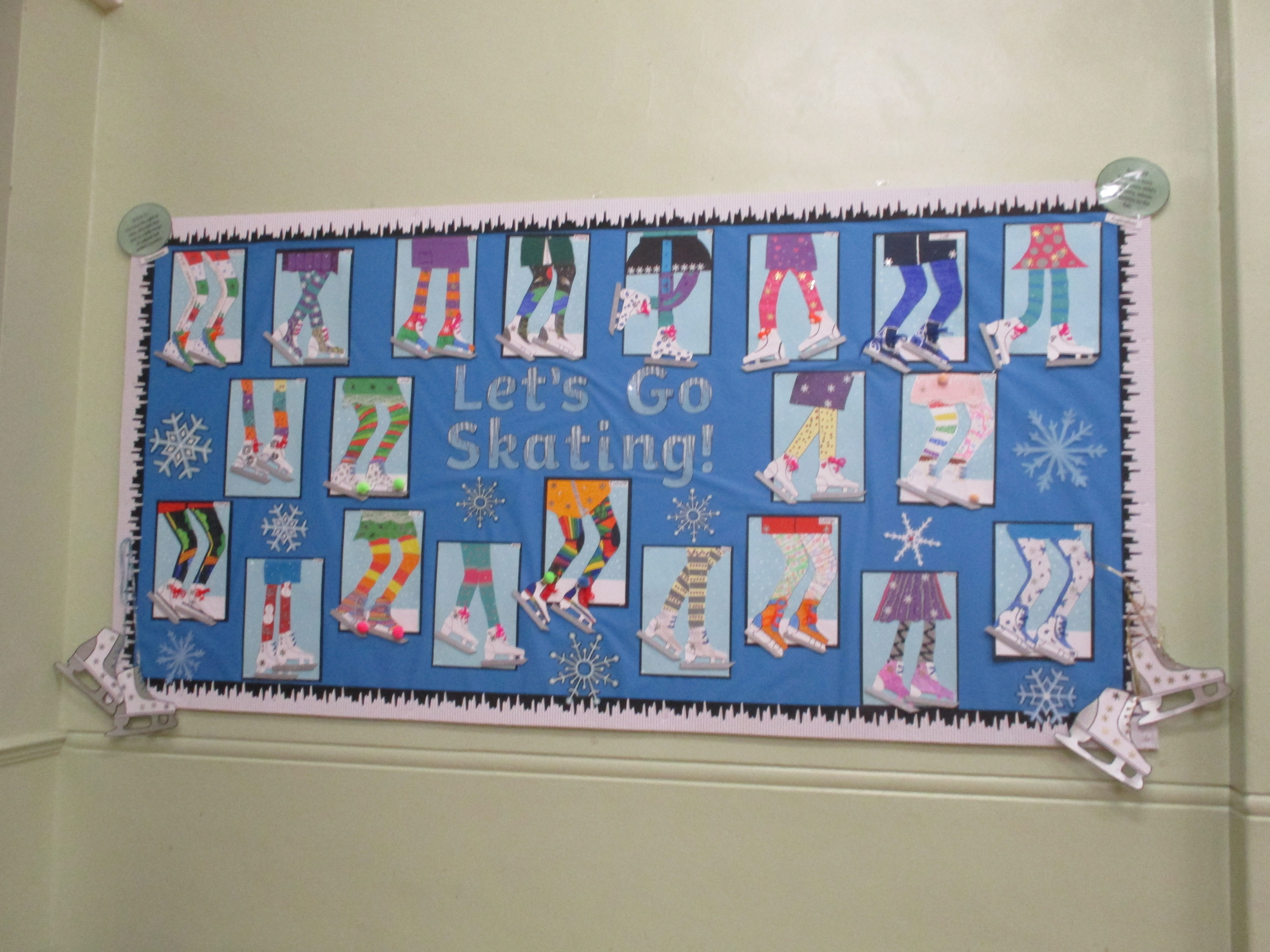 Year 5 Intra-class House Boccia Competition
The intra-class house Boccia competition was won by the green house, photographed are representatives from the green teams from 5A, 5B, 5C and 5D.
Year 5 enjoyed the intra-class competitions and all competed with enthusiasm and focus.
Boccia is a bowling sport that originated as a disabled sport, it highlights in the Para-Olympics and is now enjoyed by both able-bodied and disabled participants.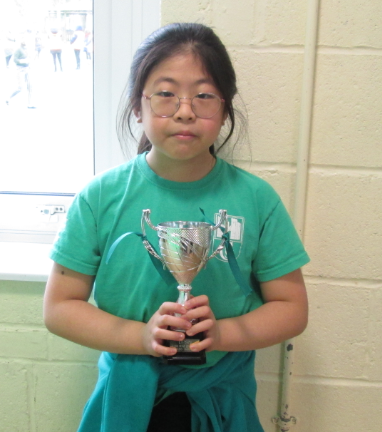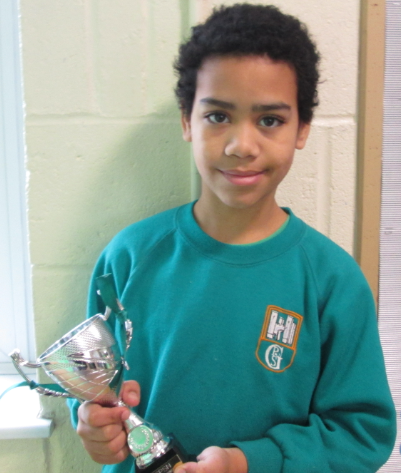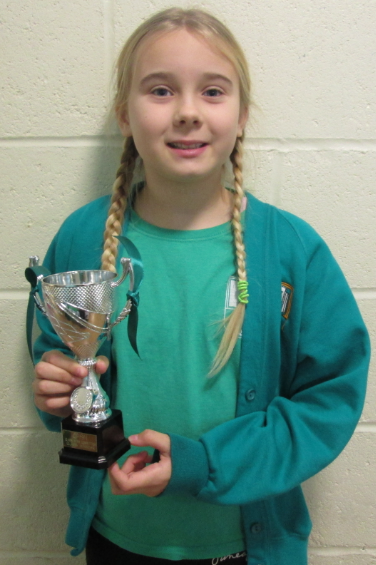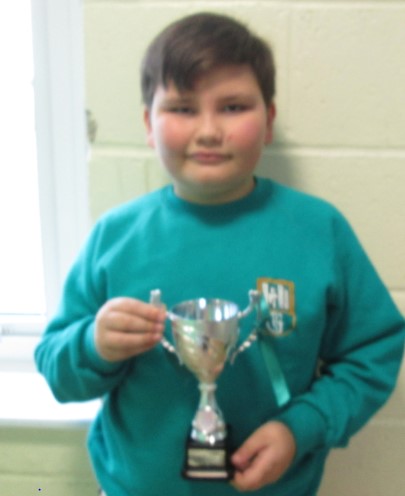 Year 5 and 6 Virtual Information Guide
Please click here to view our Upper Key Stage 2 information guide.
Year 6 Christmas Unwrapped - St James's Church
On Wednesday 10th December, Year 6 took a walk over to St James' Church to learn about the 'reason for the season.' Each pupil had the opportunity to reflect on what Christmas meant to them, and gave suggestions as to how they like to spend the time: Many children enjoy spending time with families, some enjoy giving presents, whilst others enjoy the food!
After this, the children learnt about how the Christmas story is told, through reading parts of Luke's Gospel. Did you know for instance, that there were not 'three kings' that visited Jesus, but actually a group of magi (maybe not even three!).
Finally, Reverend Rae spoke about how Christmas is a time to be grateful for the birth of Jesus and how he came to be the Saviour for all.
The children had a great morning at St James' church and also enjoyed eating the delicious iced biscuits! Thank you to all who helped put on this great event.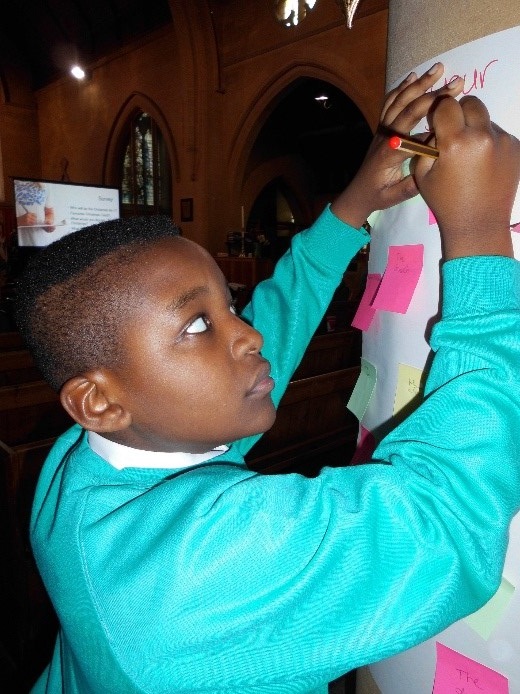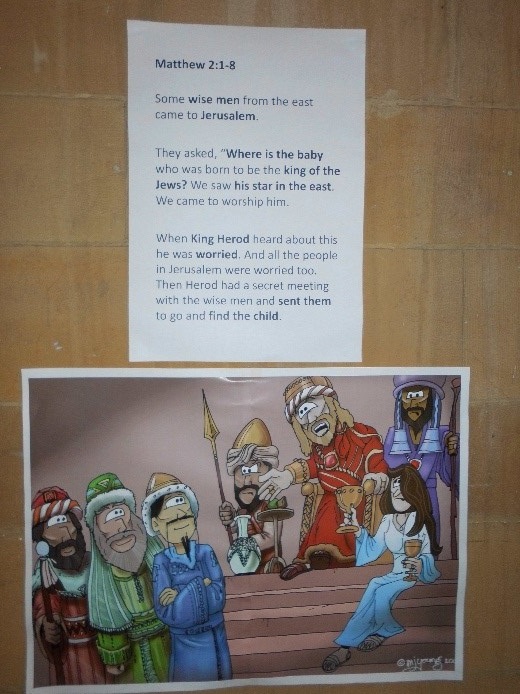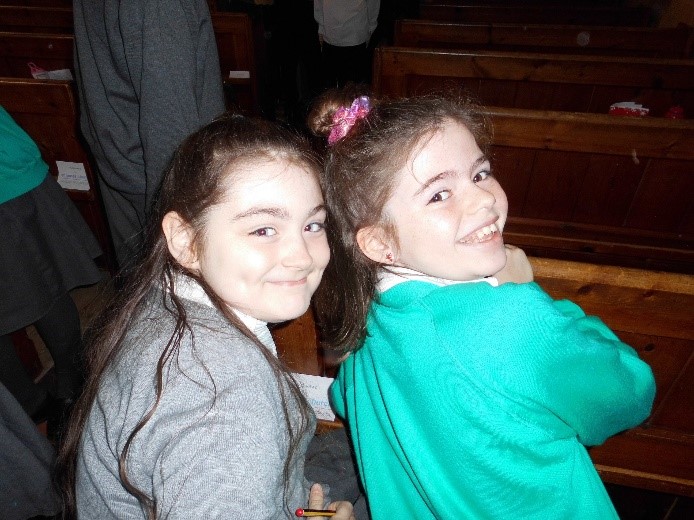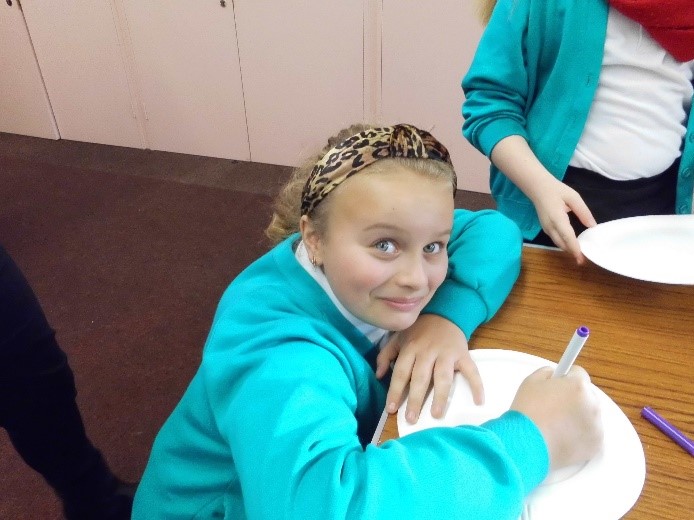 Year 6 Trip to Kent Life
Year 6 had the brilliant opportunity to visit Kent Life and head back in time to the 1940's. During their day, they became an evacuee, an RAF navigator, a member of The Home Guard and many other exciting roles!
They had the opportunity to create a 'rag rug' out of spare bits of material, which would have greatly helped to keep your house warm during the dark, cold winters. As well as this, the children also took a journey on an original war time bus, which was in fantastic condition!
Well done, Year 6, for being so sensible and enthusiastic throughout the day!
Take a look at some of our pictures below to see more about or fabulous day out.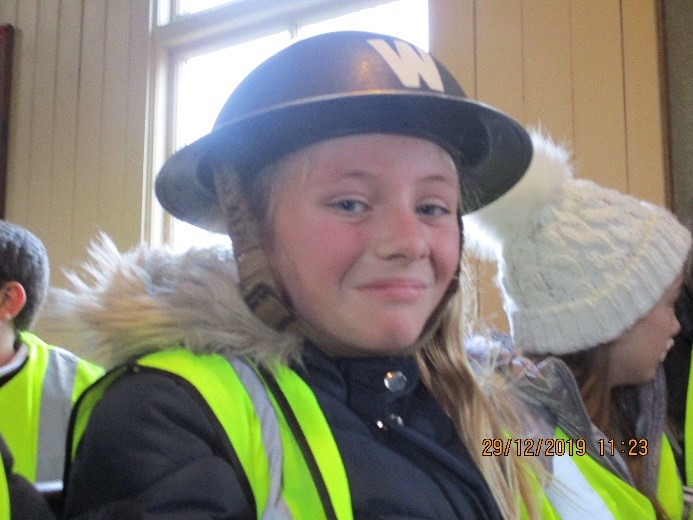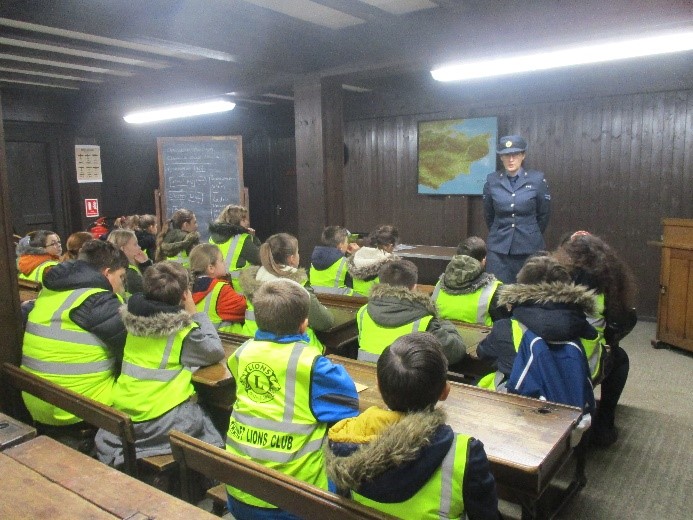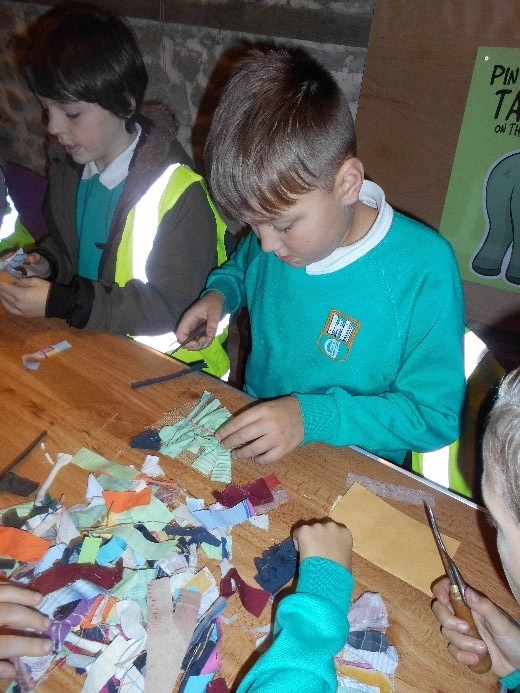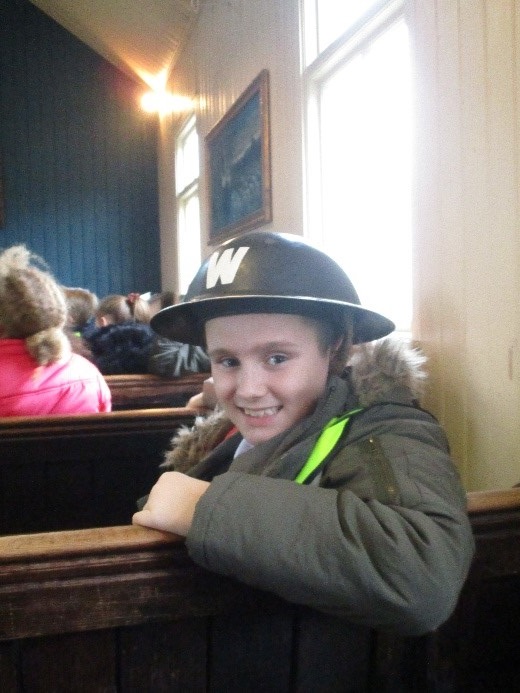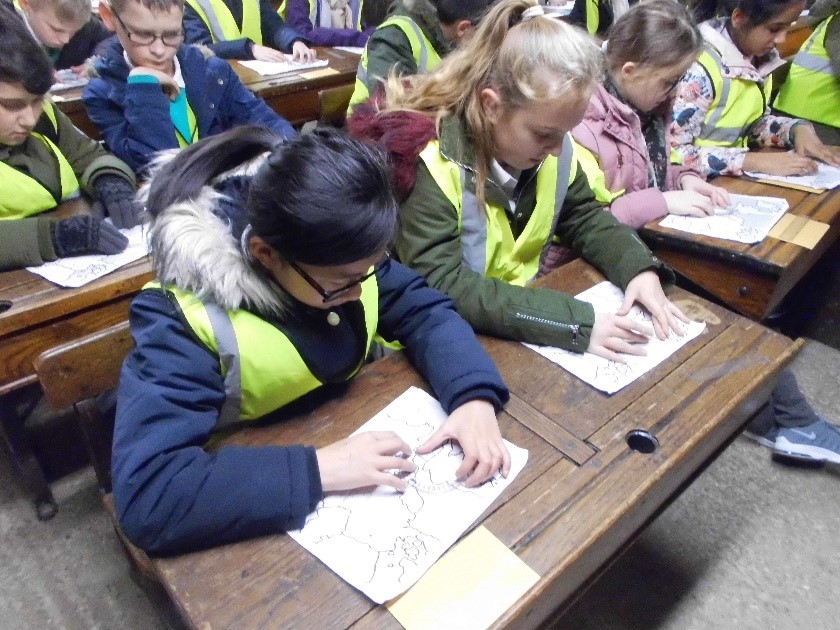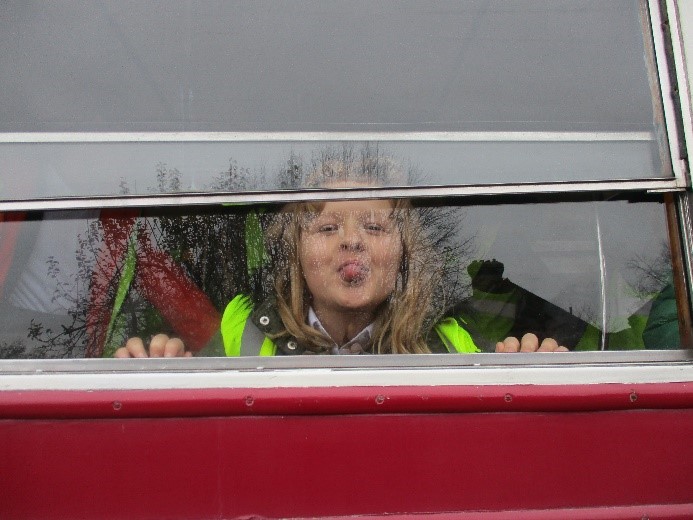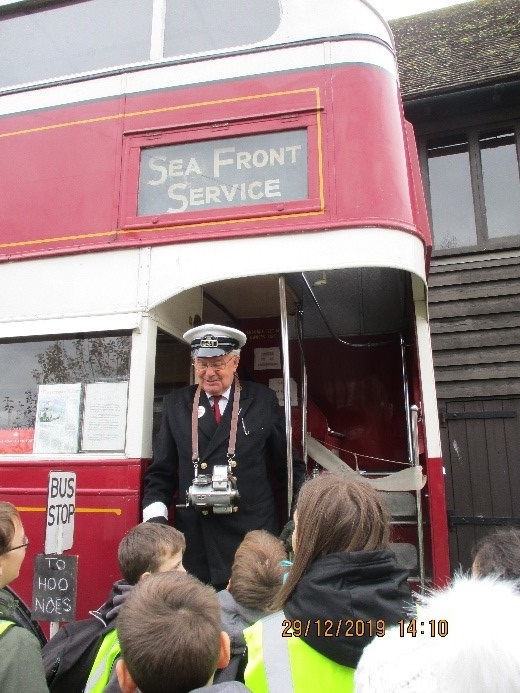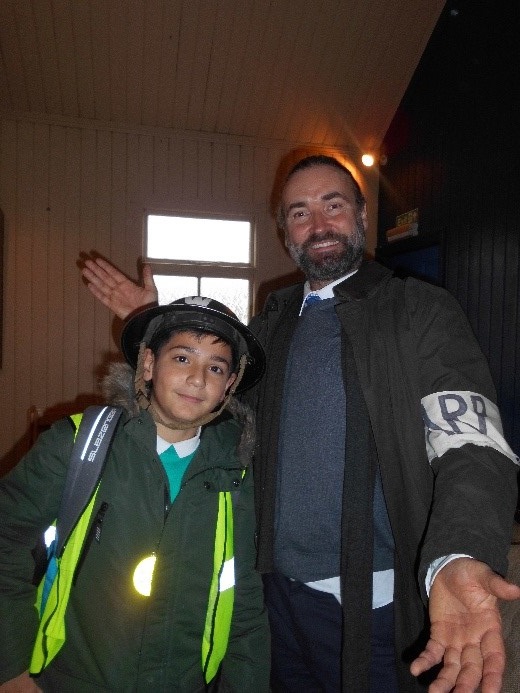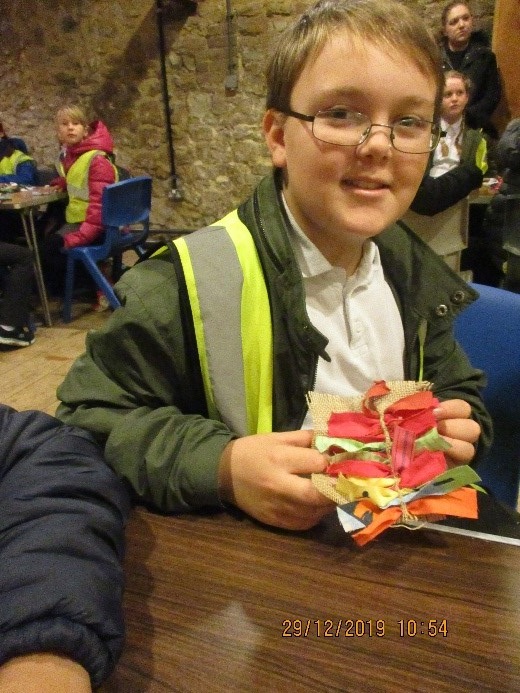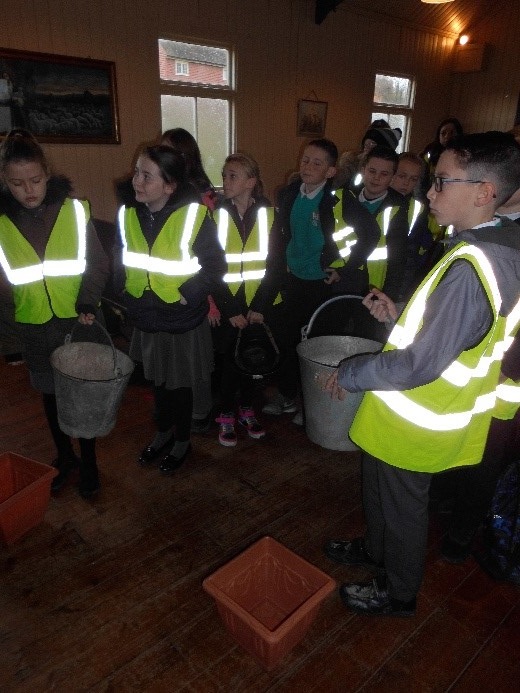 Year 5 Swattenden Parents Meeting
Please click here to view the powerpoint presentation that was shown at the Swattenden parents meeting on Wednesday 6th November.
Anglo Saxon Cookery
Year 5 have been learning about Anglo Saxon daily life and tried out a recipe from that period, honey oatcakes. They enjoyed making and eating them; they were quite delicious! Afterwards, they wrote a set of instructions on how to create them during English lessons.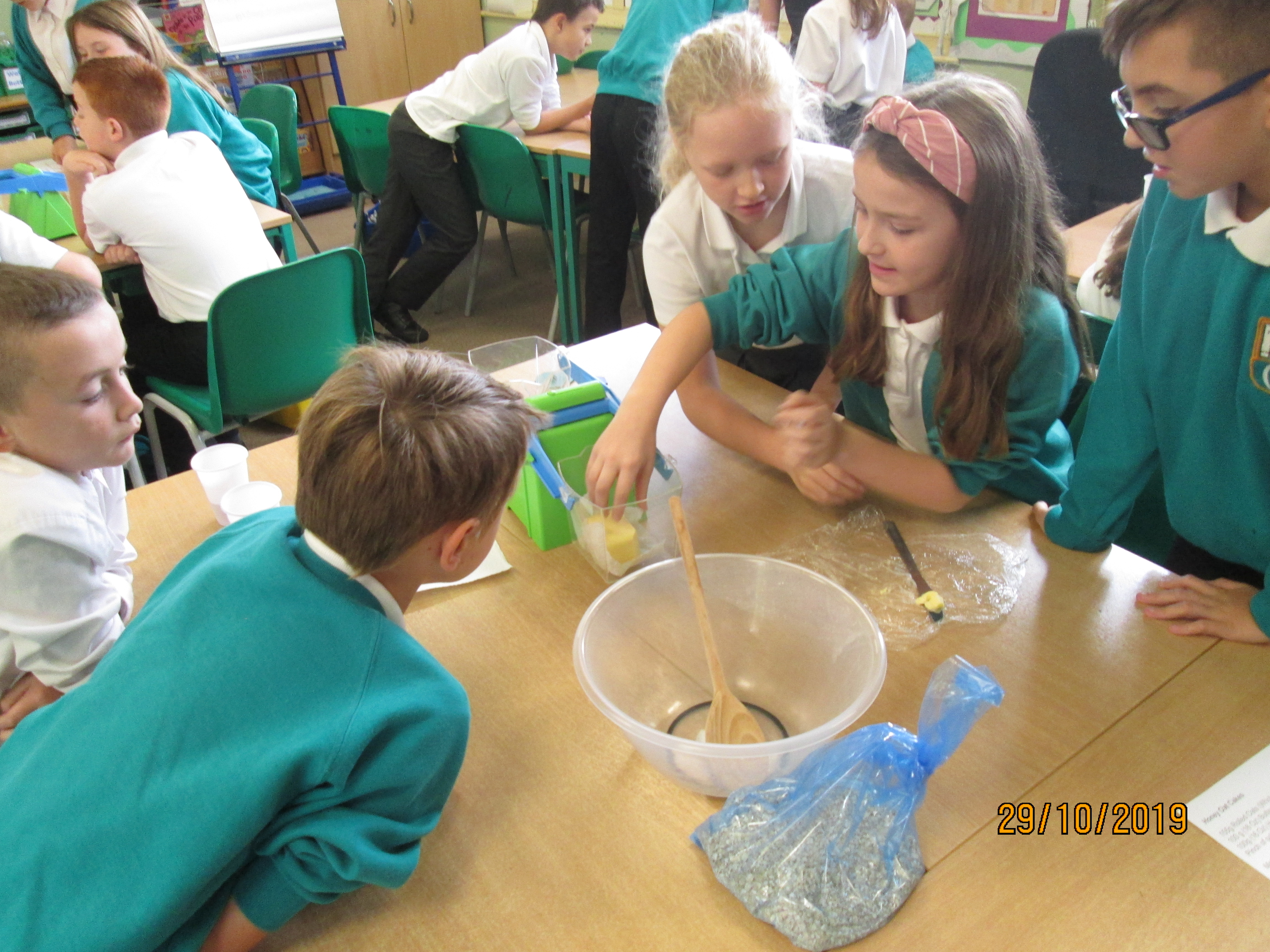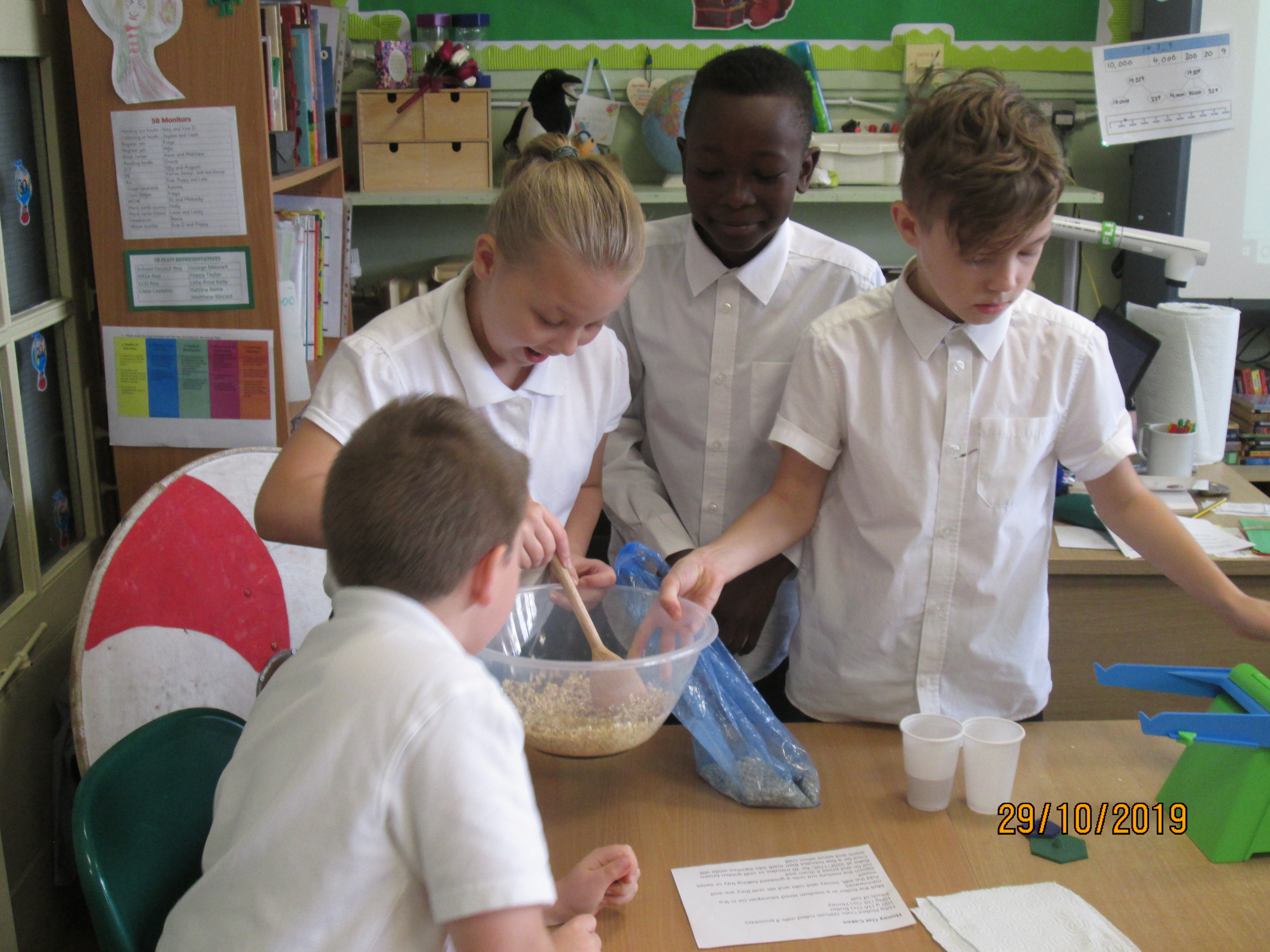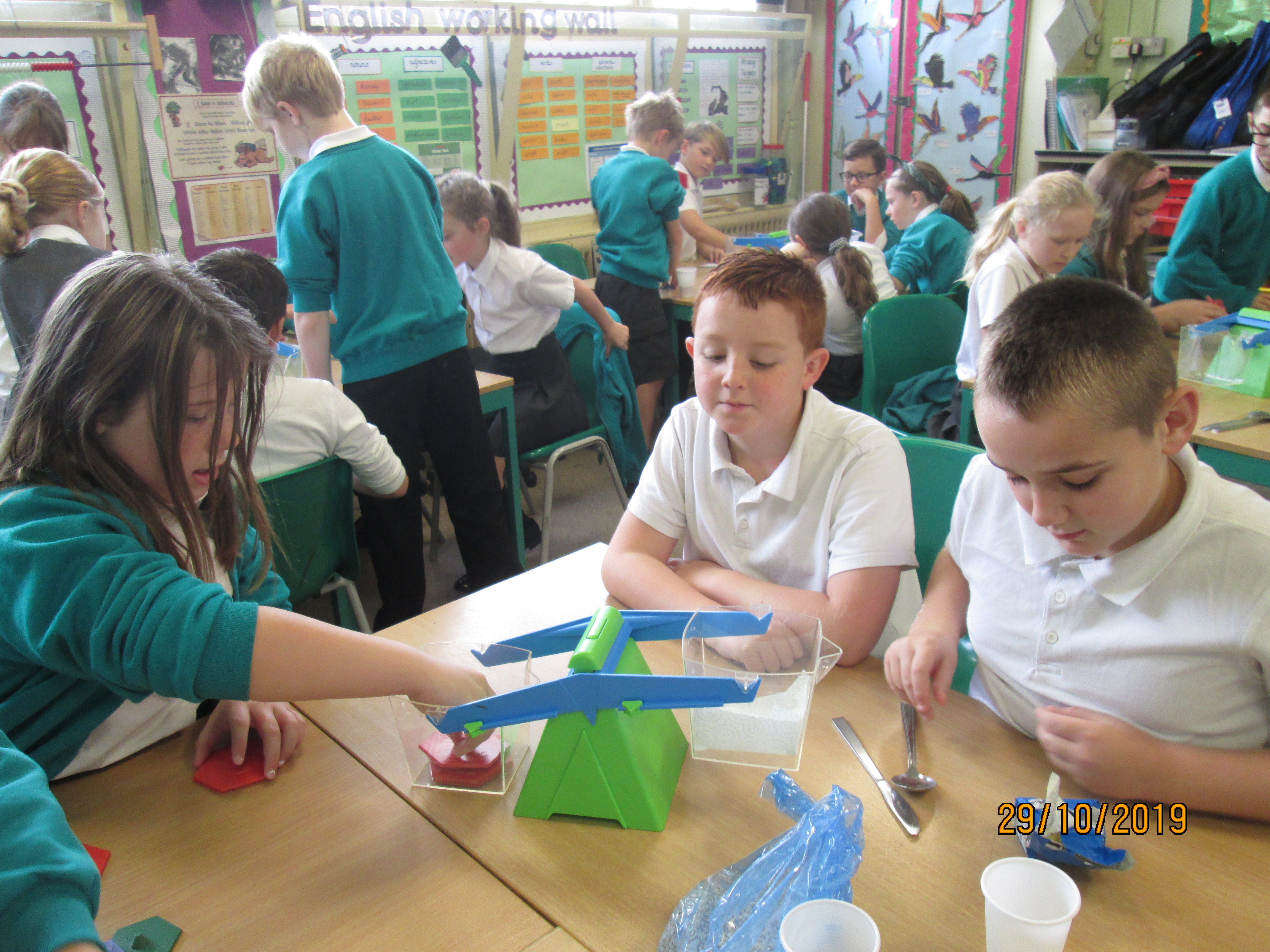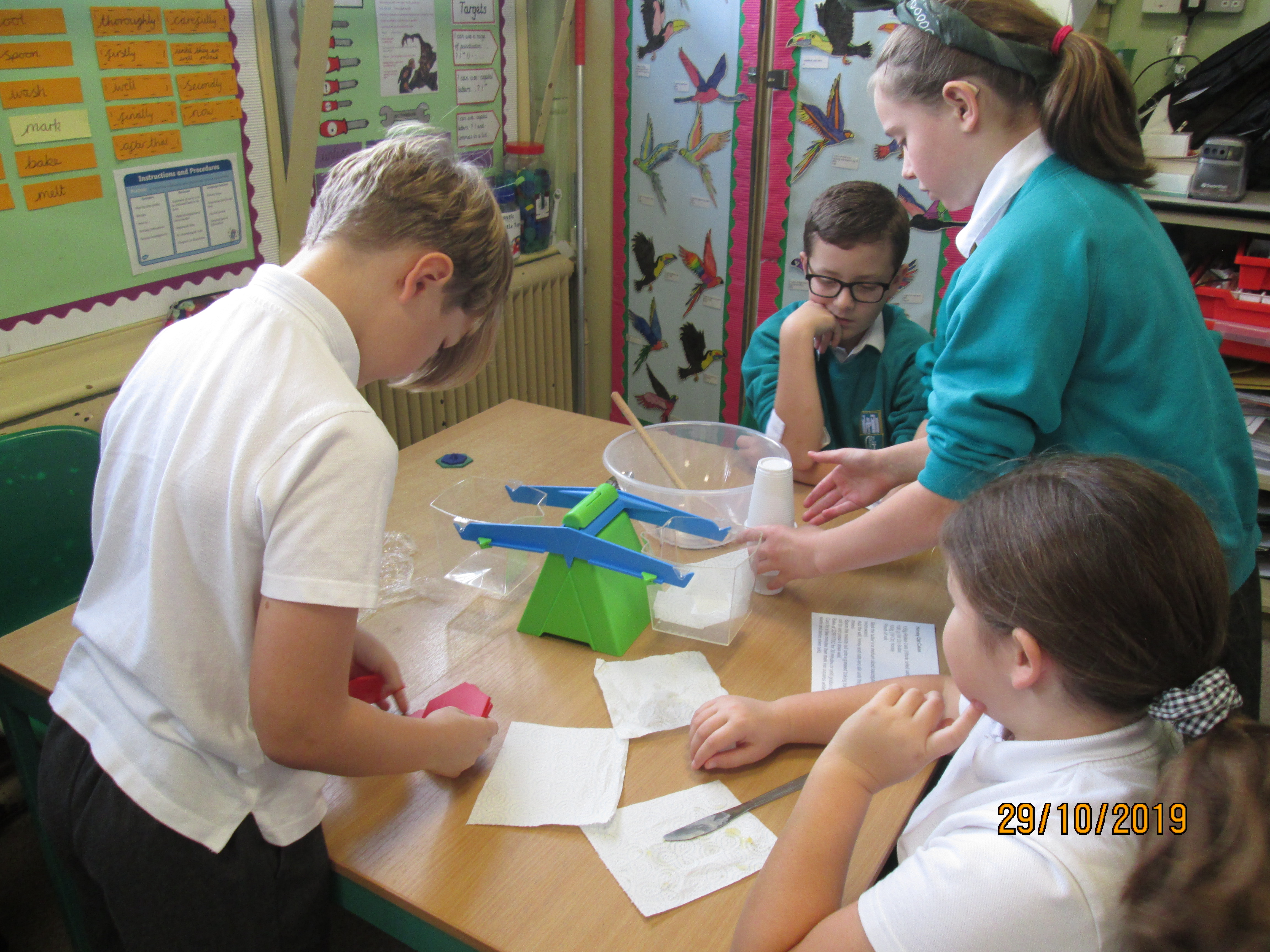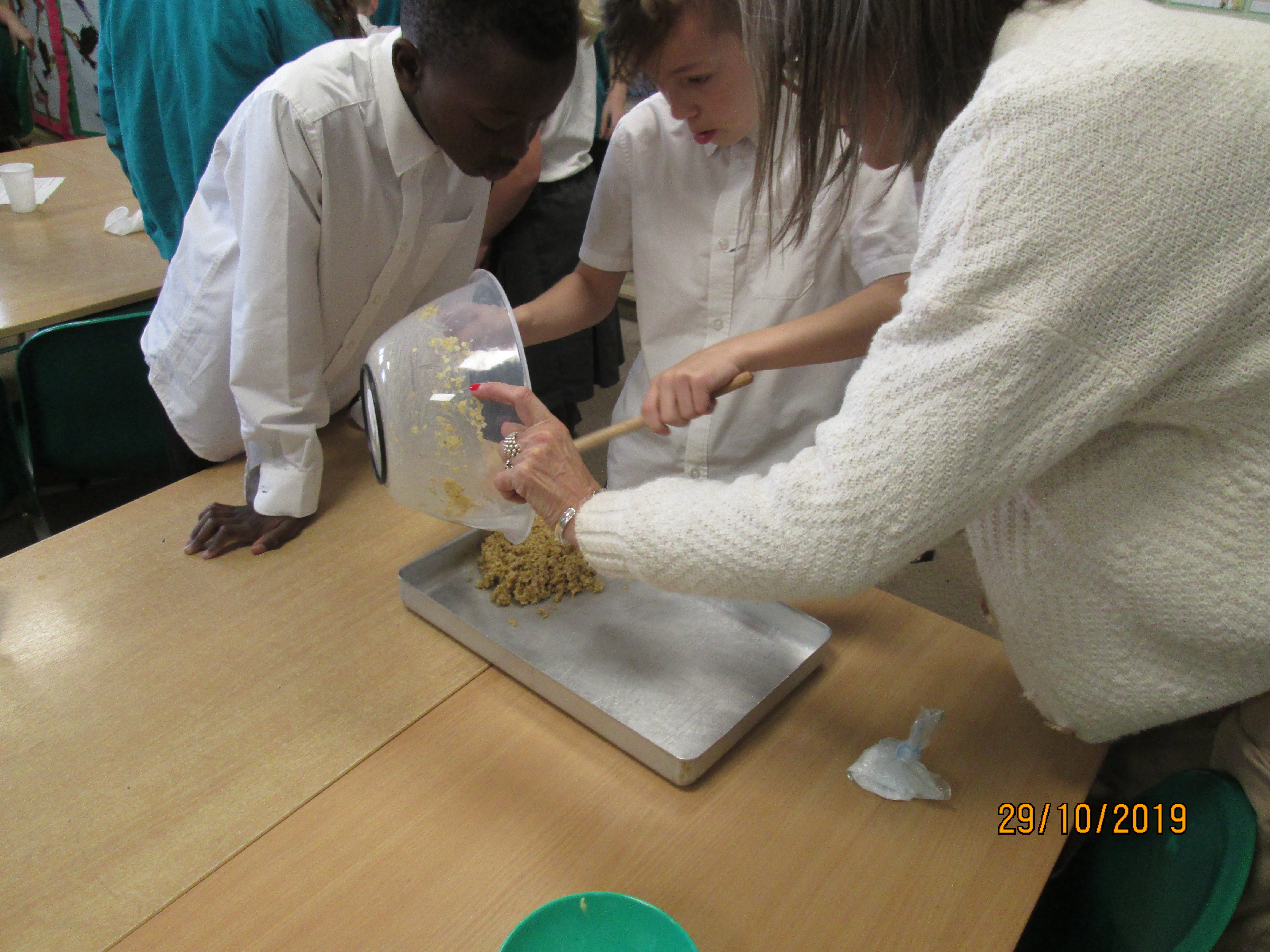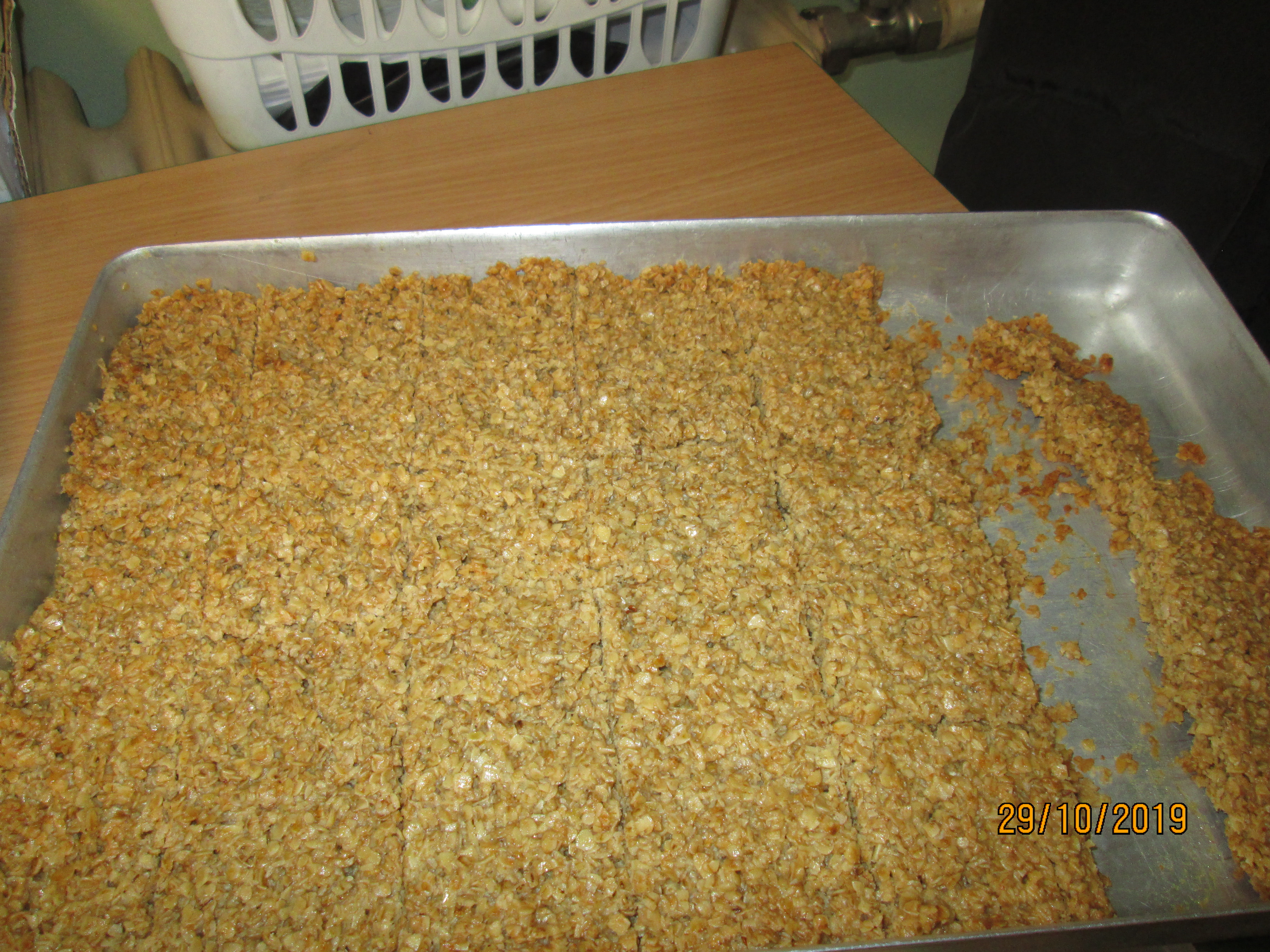 1927 Animation Workshop
Year 5 enjoyed two workshops with the 1927 Theatre Company. During the first session, we retold, acted out and recorded our own retelling of the story of Baba-Yaga (a traditional Russian fairy tale). In the second workshop, we illustrated parts of the story and use stop-motion animation to create film sequences. We can't wait to see the finished film which will be screened at Dreamland as part of the Margate Now arts festival (details to follow).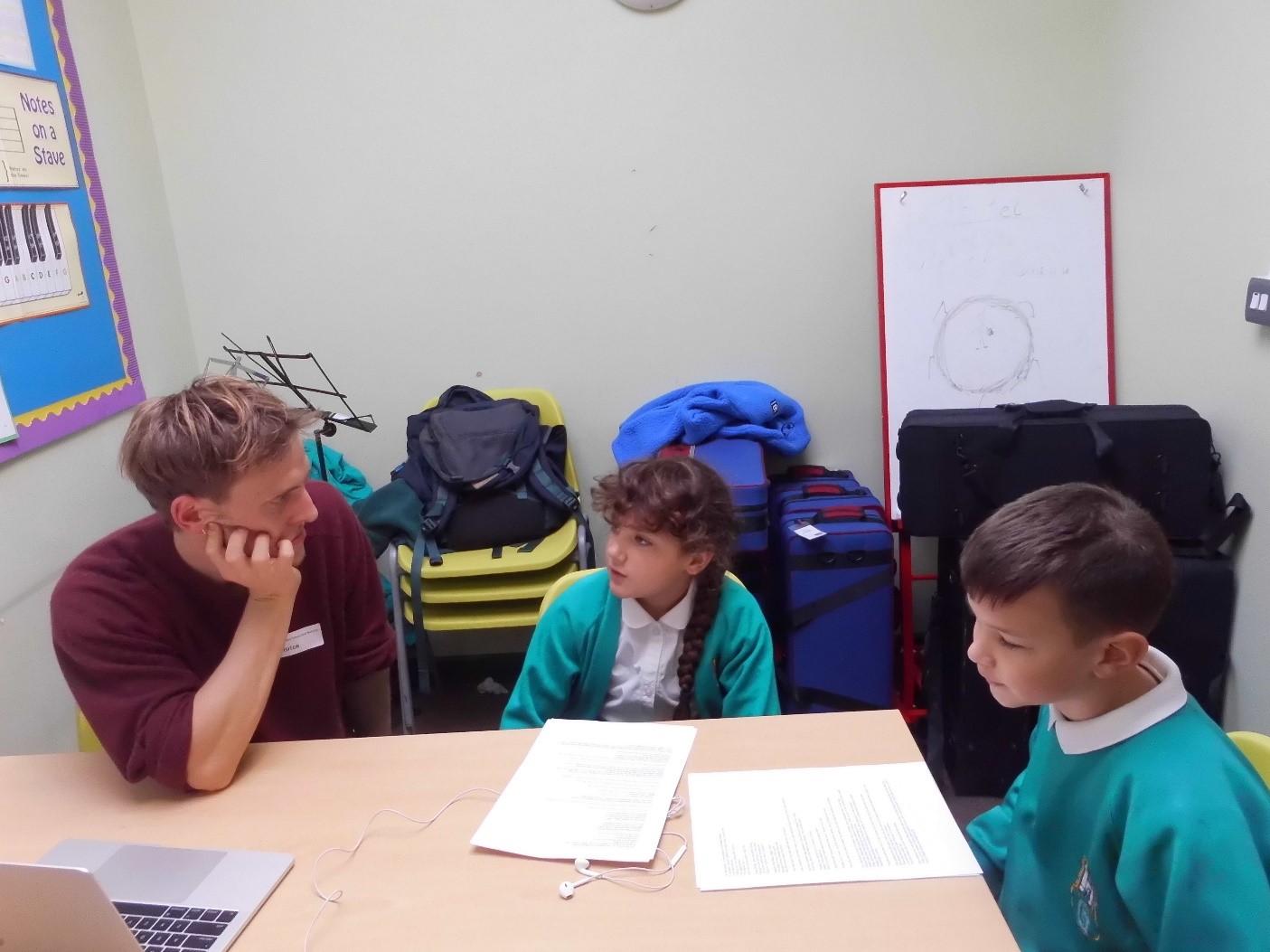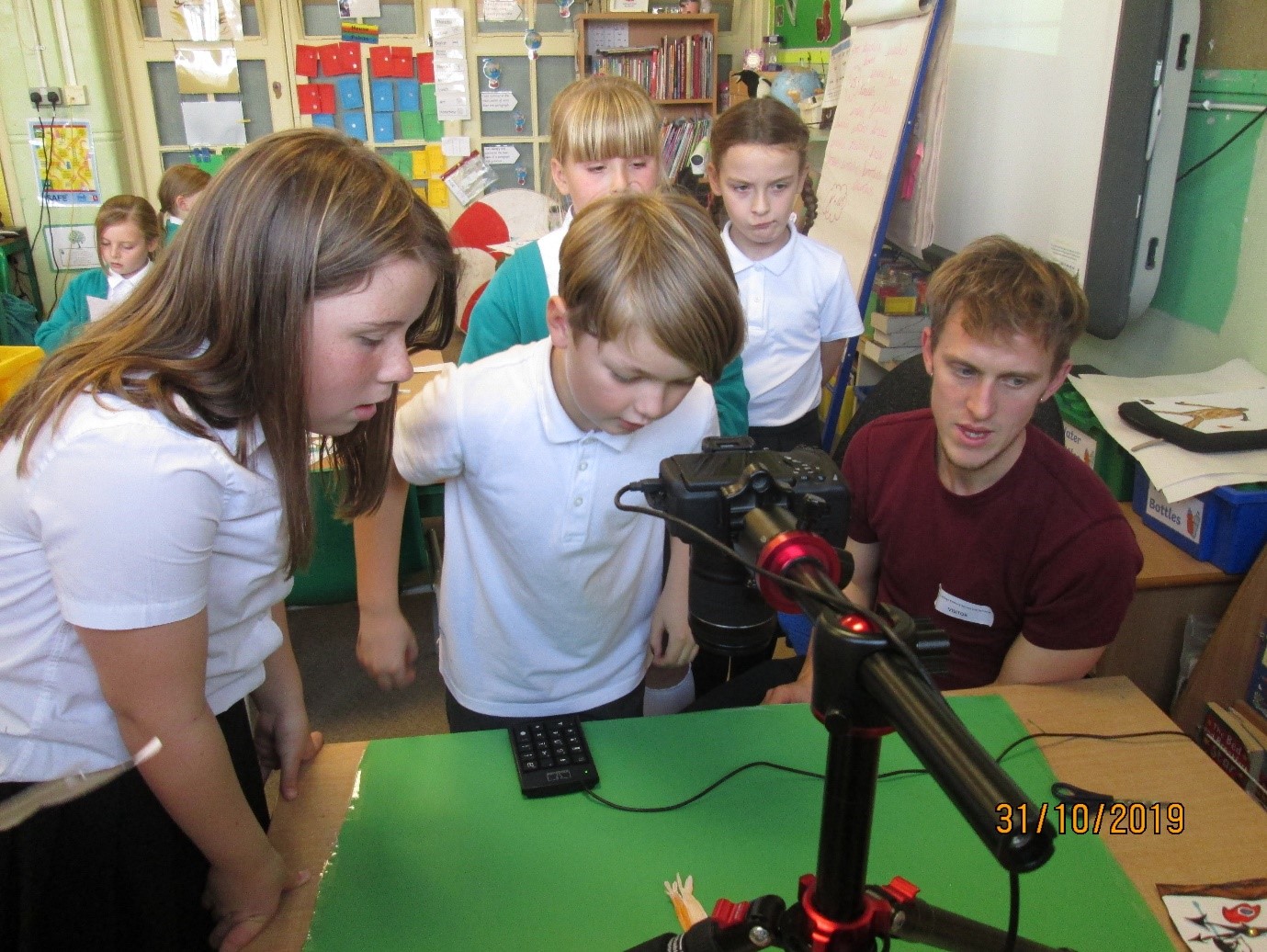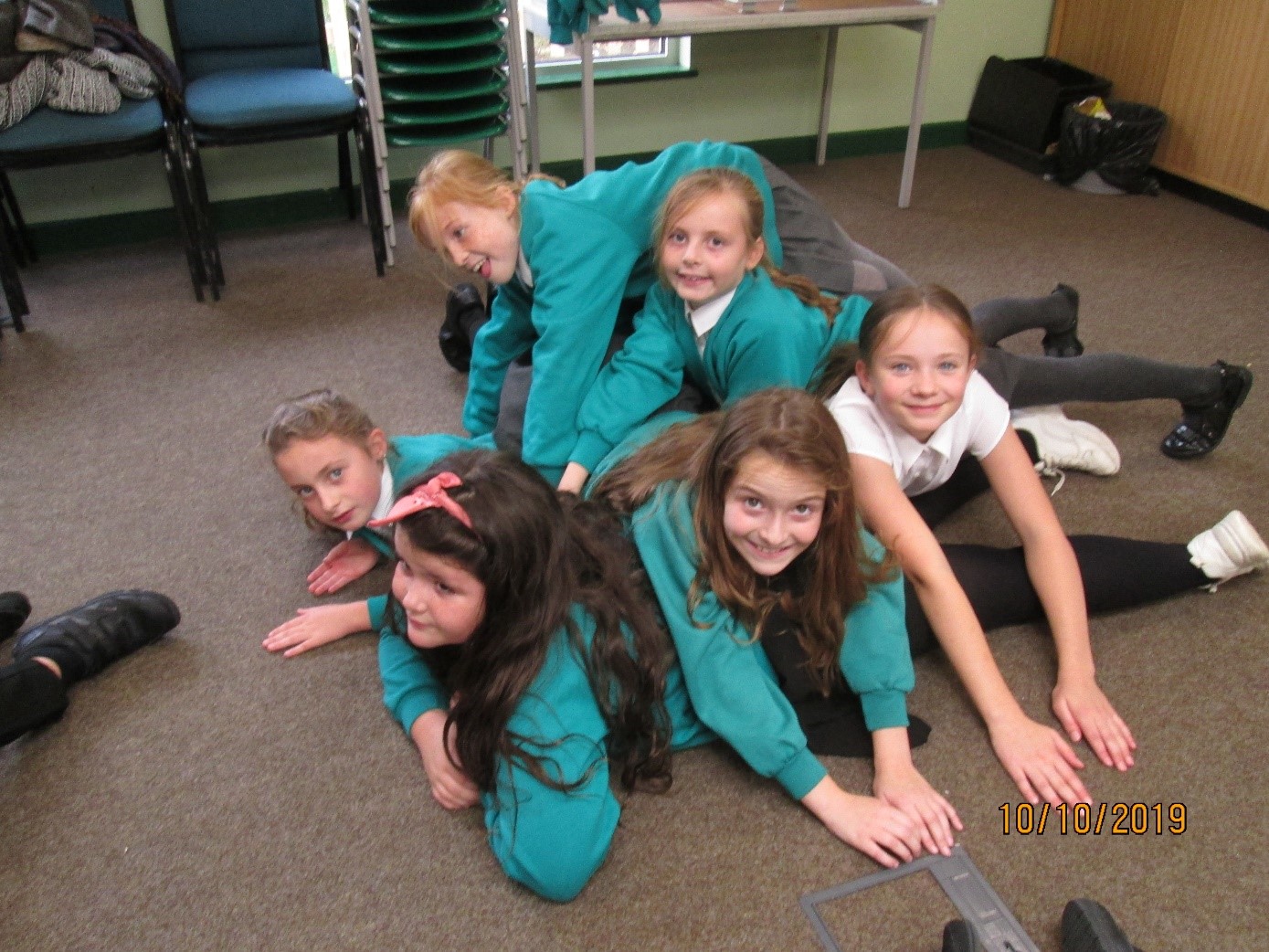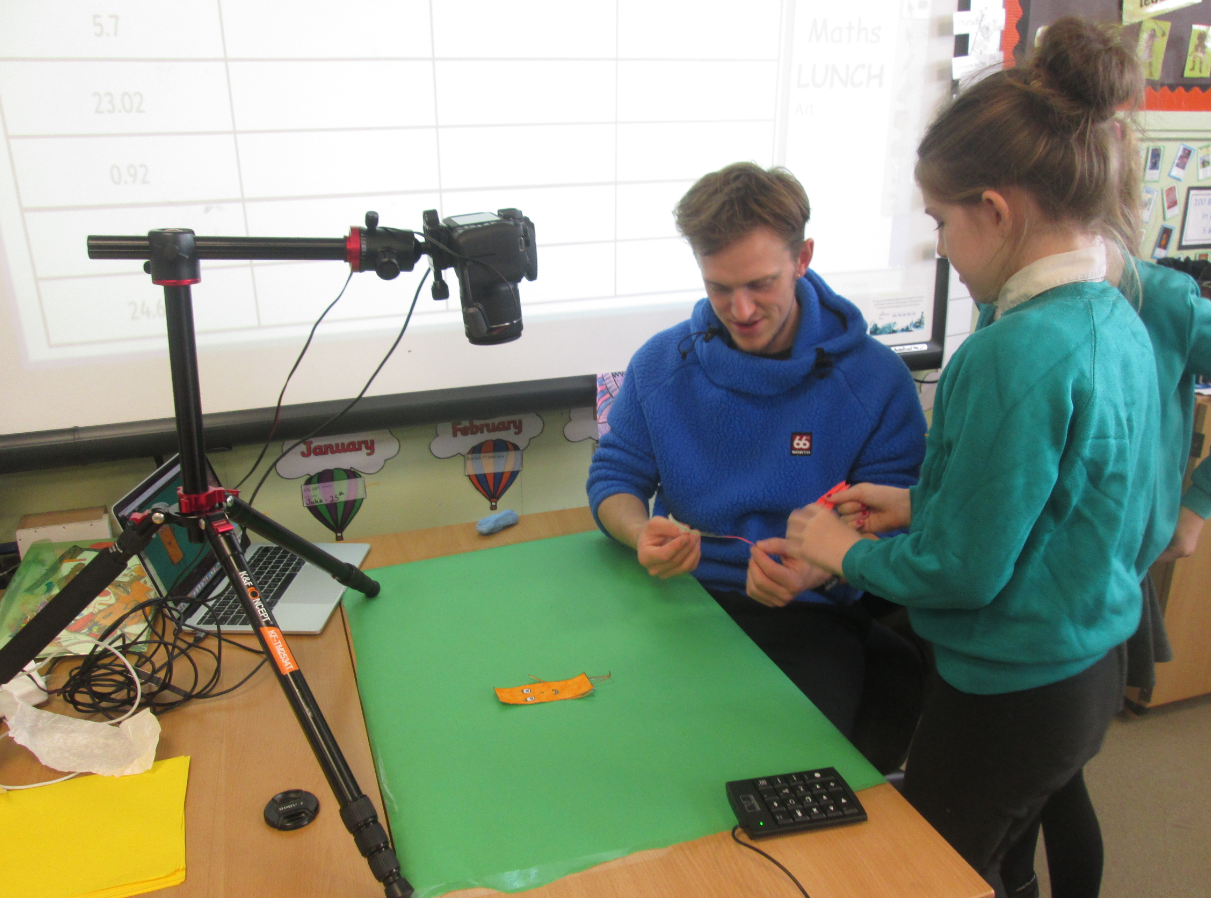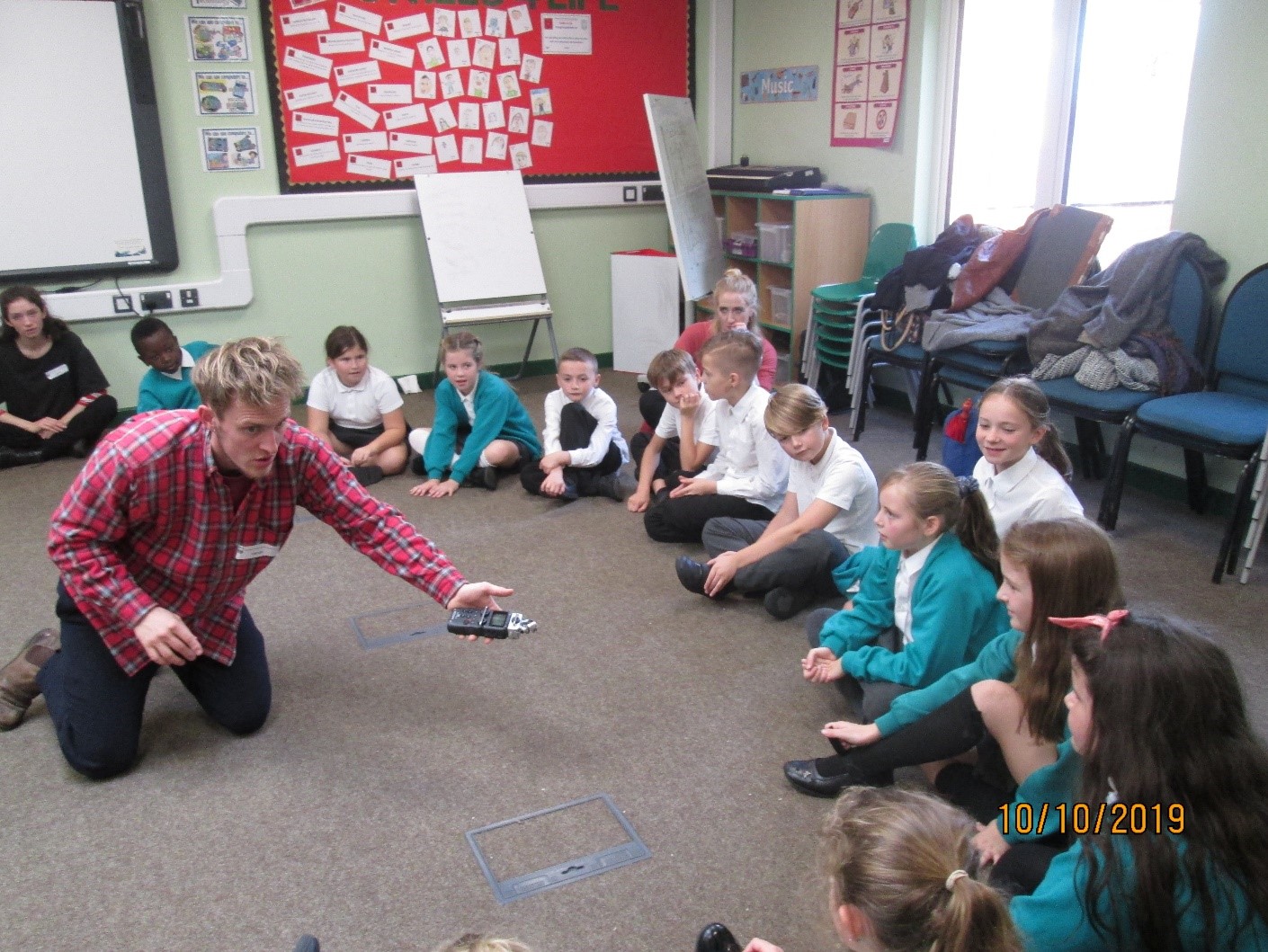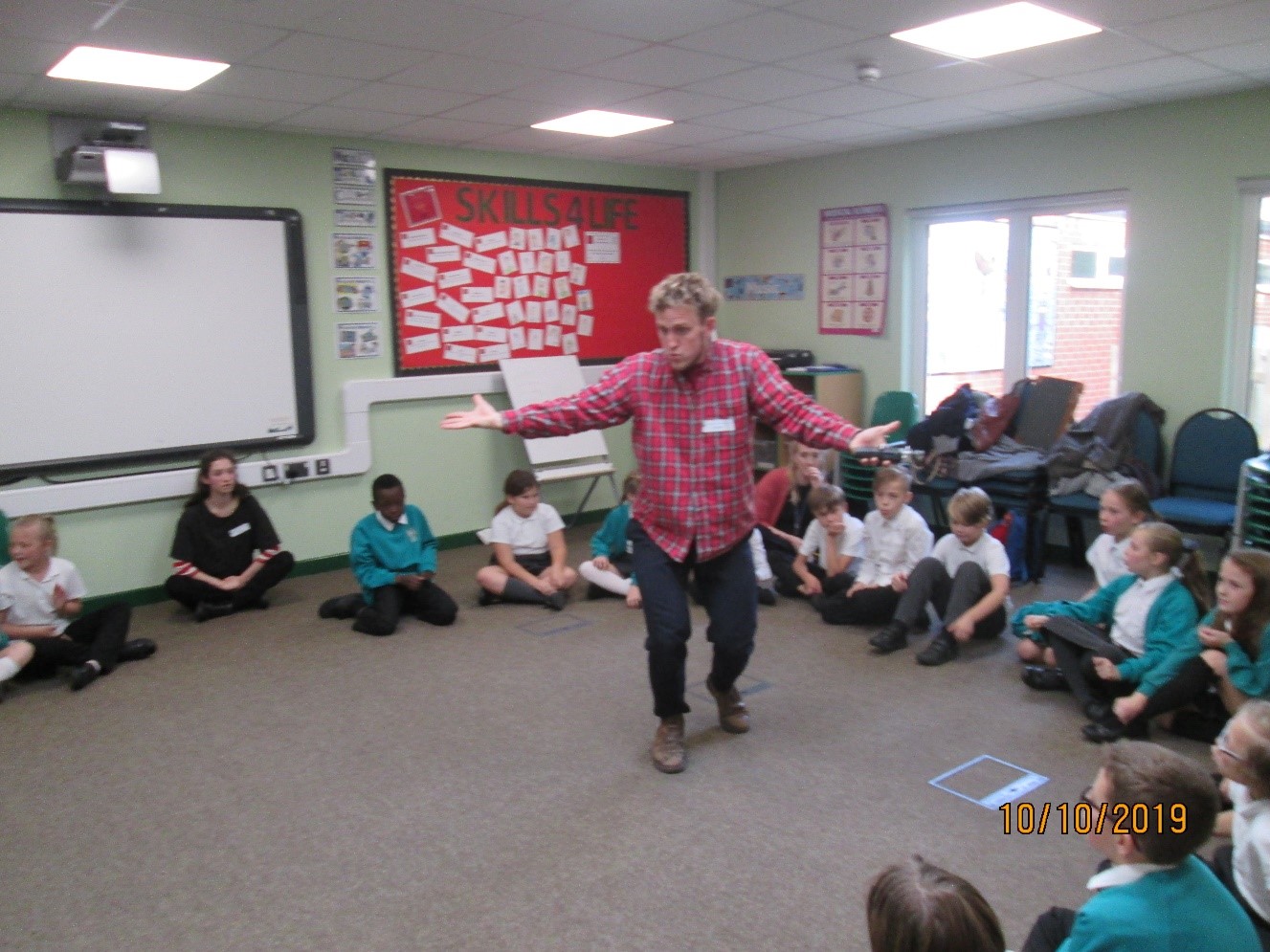 Swattenden Residential Visit 2019
Year 6 had our exciting residential trip to Swattenden Centre in September and we all had a great time! We had a huge range of activities to take part in with an overall focus on team building and resilience training ready for the tough year ahead! Activities included: High Zipline, Raft Building, Bivvi Building, Nightline, Orienteering, Crate Stack and the scariest of them all… Leap of Faith! This was a fantastic enrichment opportunity and chance to work on our own independence but also have fantastic fun!