Upper Key Stage 2
Young Writers Competition
Poppy (6A) entered a local writing competition and has been recognised as a 'talented writer' for writing a poem titled: 'Imagine If the Sun Burns Out'. Poppy should feel very proud of this achievement - we as a school certainly are!
Well done, Poppy!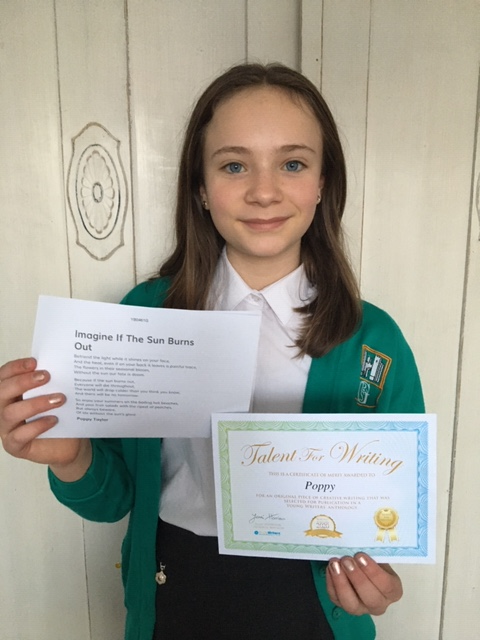 Eco Competition

Recently, our children had the exciting opportunity to take part in an art/eco competition run by Thanet District Council. They task was to design an imaginative and colourful eco super hero. We are very pleased to announce, that one of our Year 5 students, Phoebe has won the competition. Her winning design will be used in the Council's street scene campaigns which will try to persuade the public to avoid dropping litter or fly-tipping. Well done Pheobe! We are very proud of you! Look out for her very creative design around the Thanet area.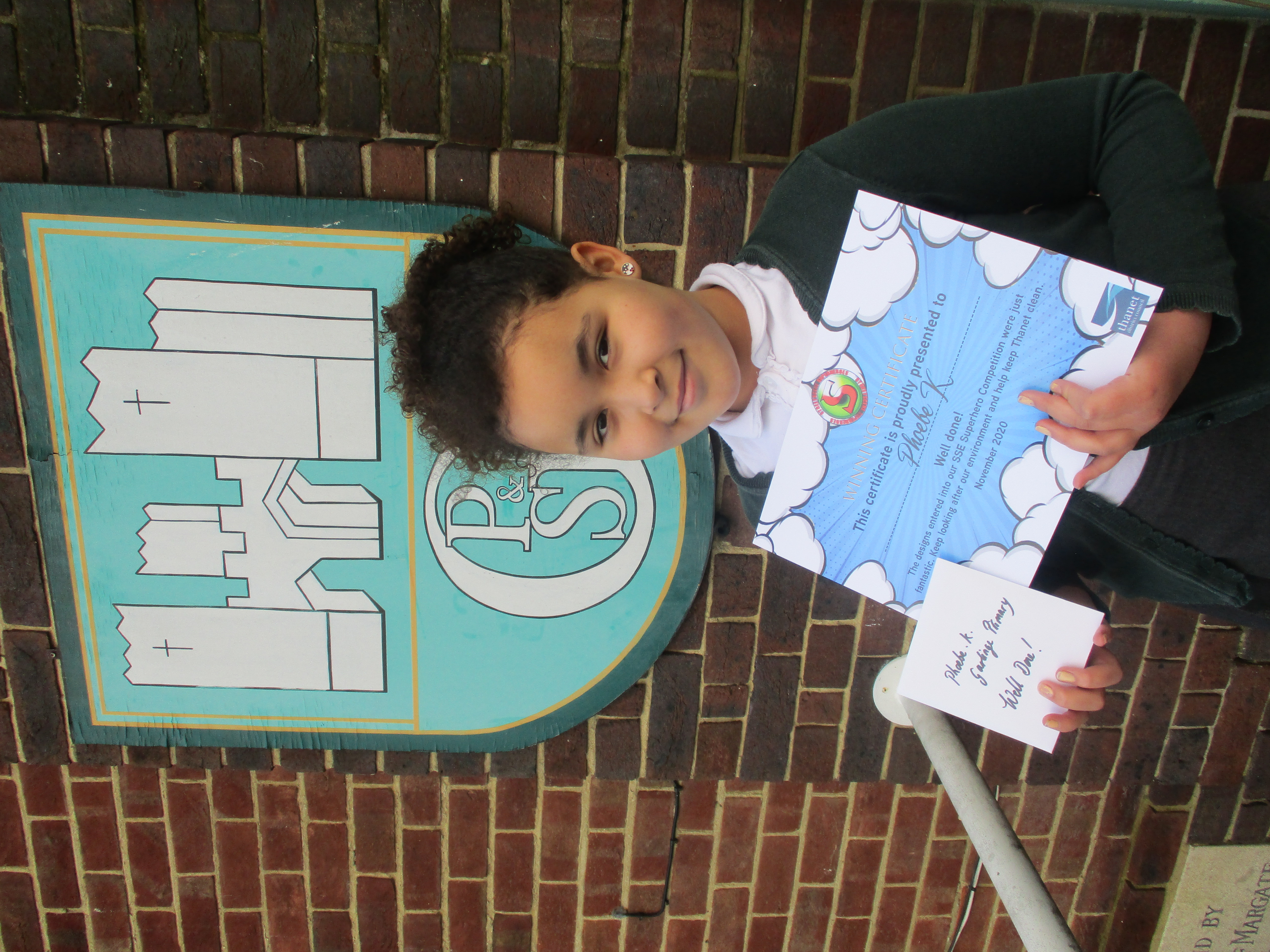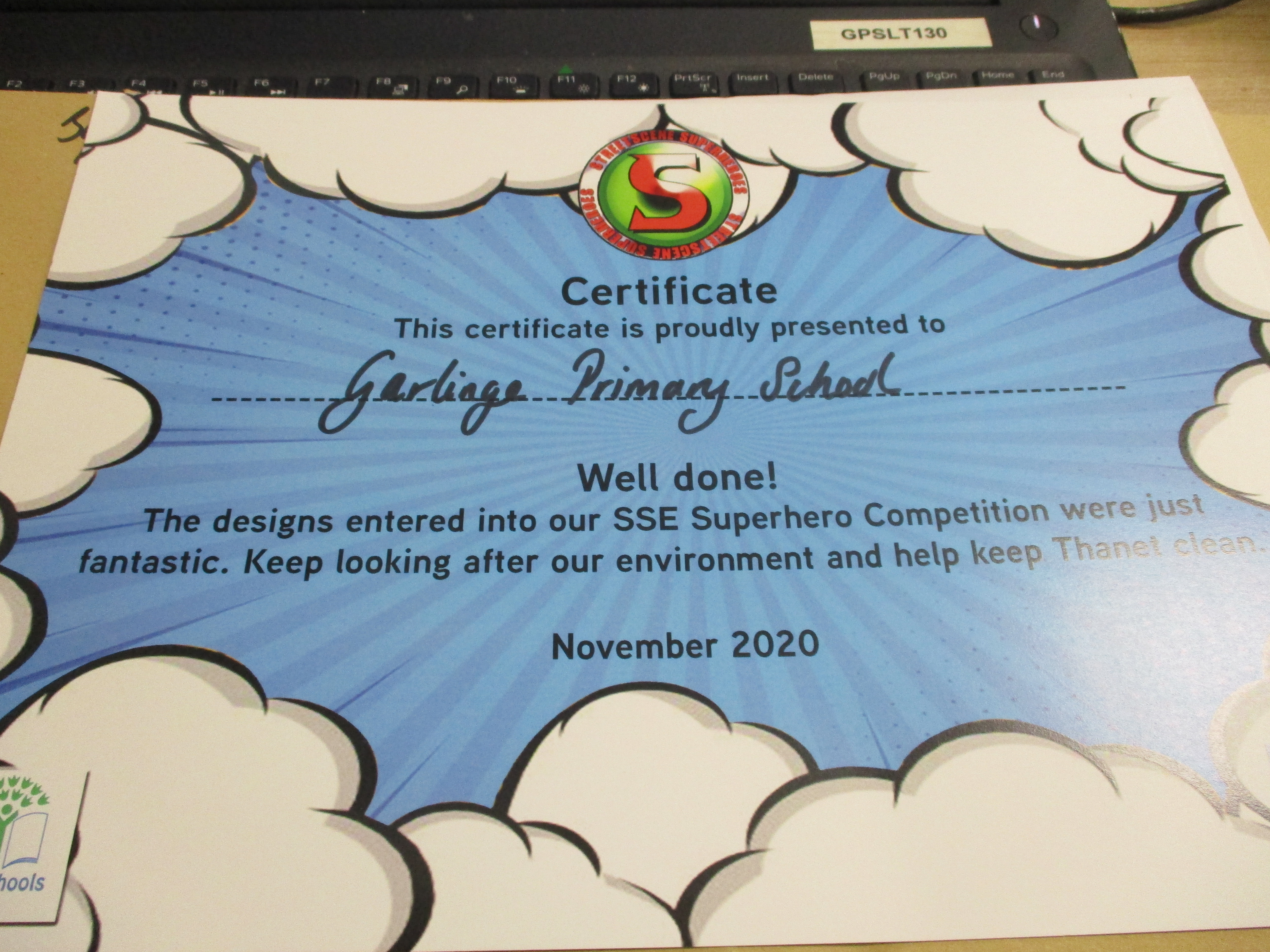 Year 6 Science Experiments
Year Six have been building circuits this term and testing how effective they are when different components are added. We considered how the brightness of a bulb is affected when other components are added.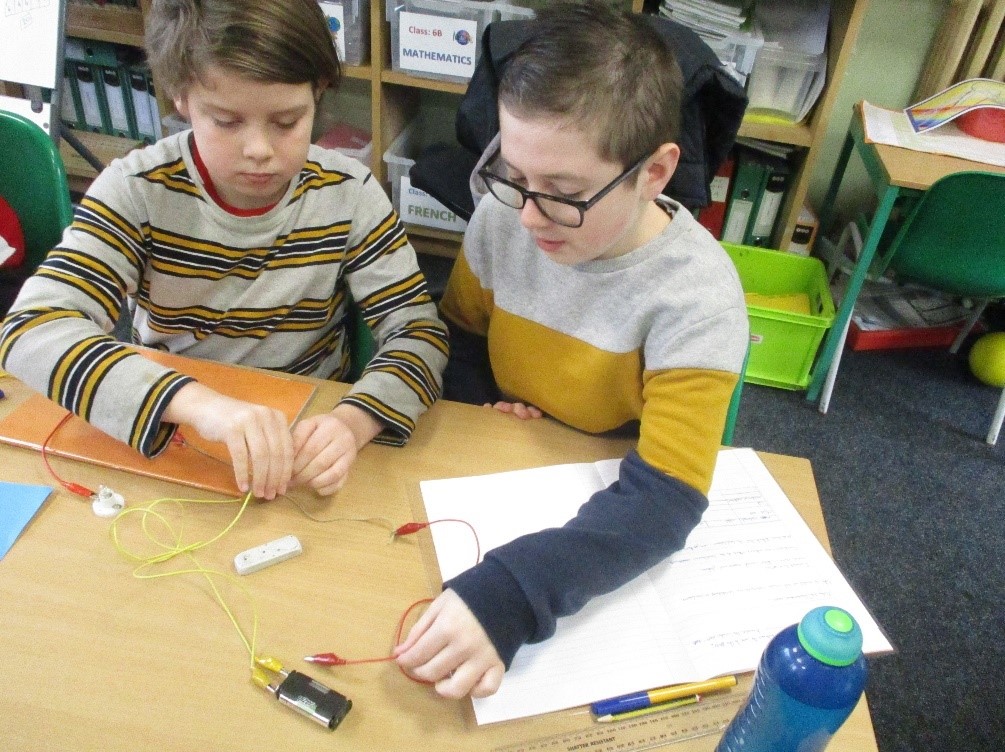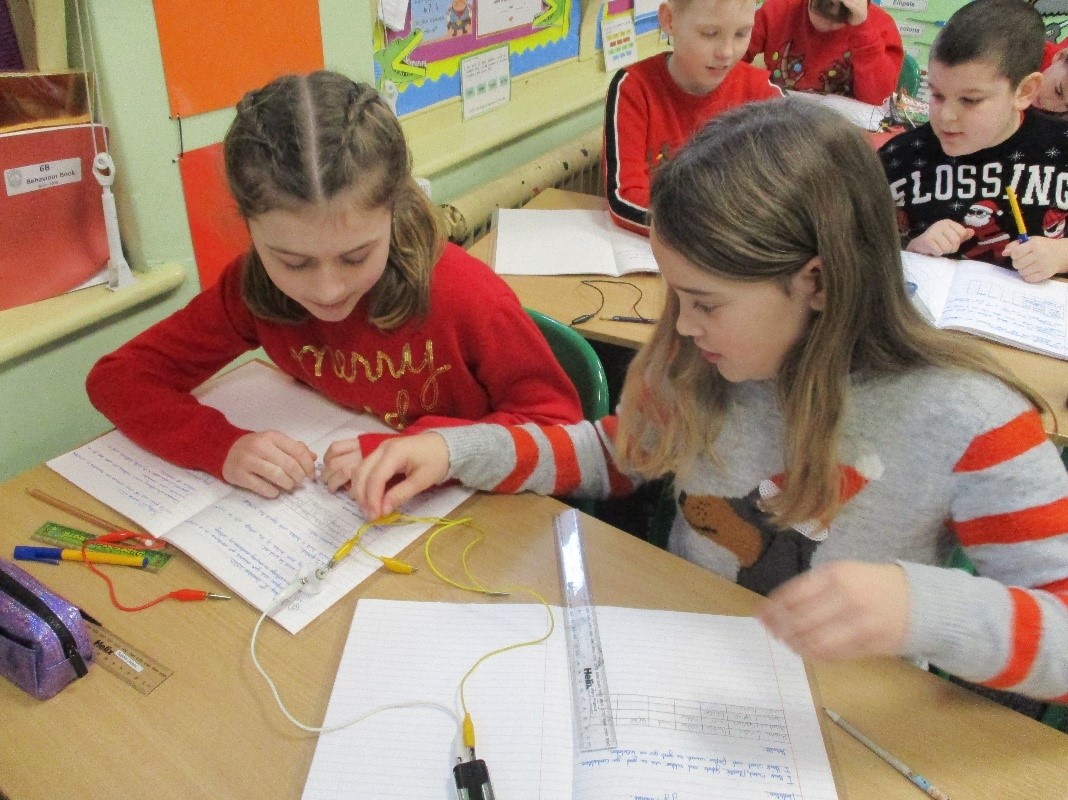 Year Six were also given some scientific equipment and chemicals from Chatham and Clarendon to show how a chemical reaction can take place when electricity flows through a liquid. In this experiment, the water has turned pink (acid) and purple (alkali) due to the electricity passing through the water and sodium sulphate! Just a small example of some of the exciting experiments ahead of the children as they move into secondary school.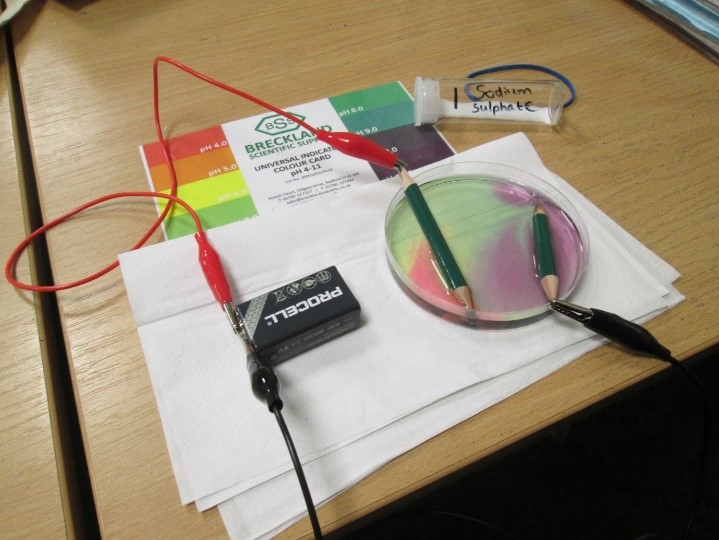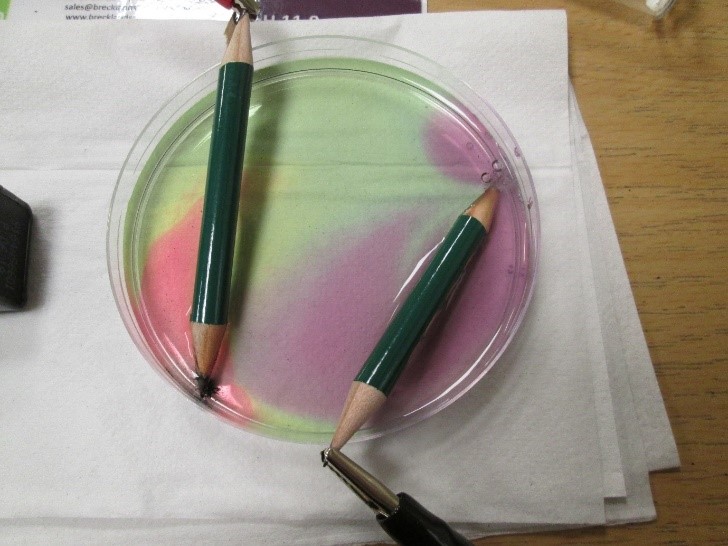 Year 5 and 6 Winter Displays
The children in Years 5 and 6 have been busy creating stunning Winter art work for our hall and corridor displays.
Year 5 used mixed media to create atmospheric scenes which depicted Wooded Winter Sunsets which including silhouettes of stag and deer. Meanwhile, Year 6 created magical Winter Woodlands using collage techniques, gold marker pens and paint and Ice-skaters using a range of felt-tipped pens, collage and poster paint.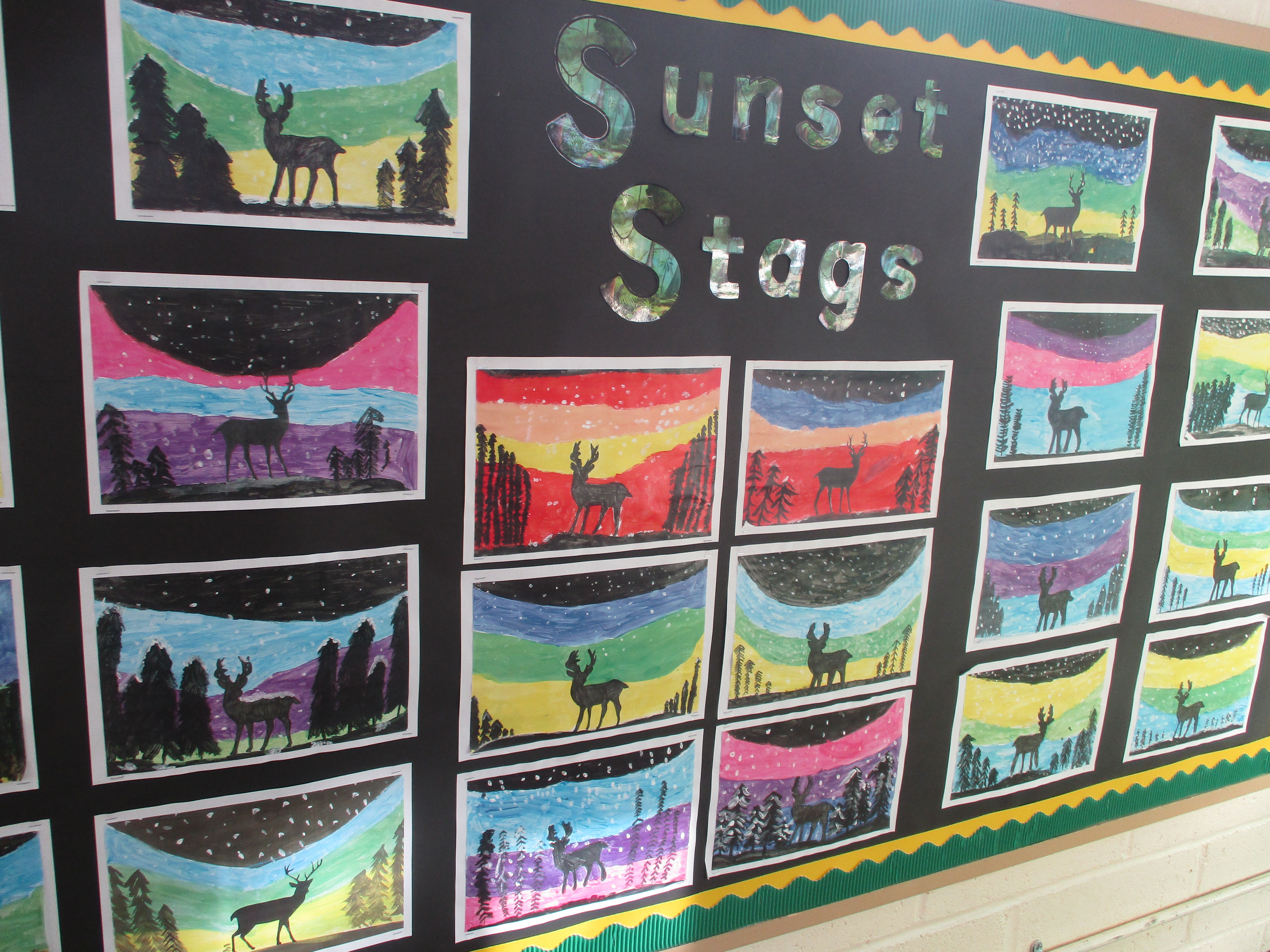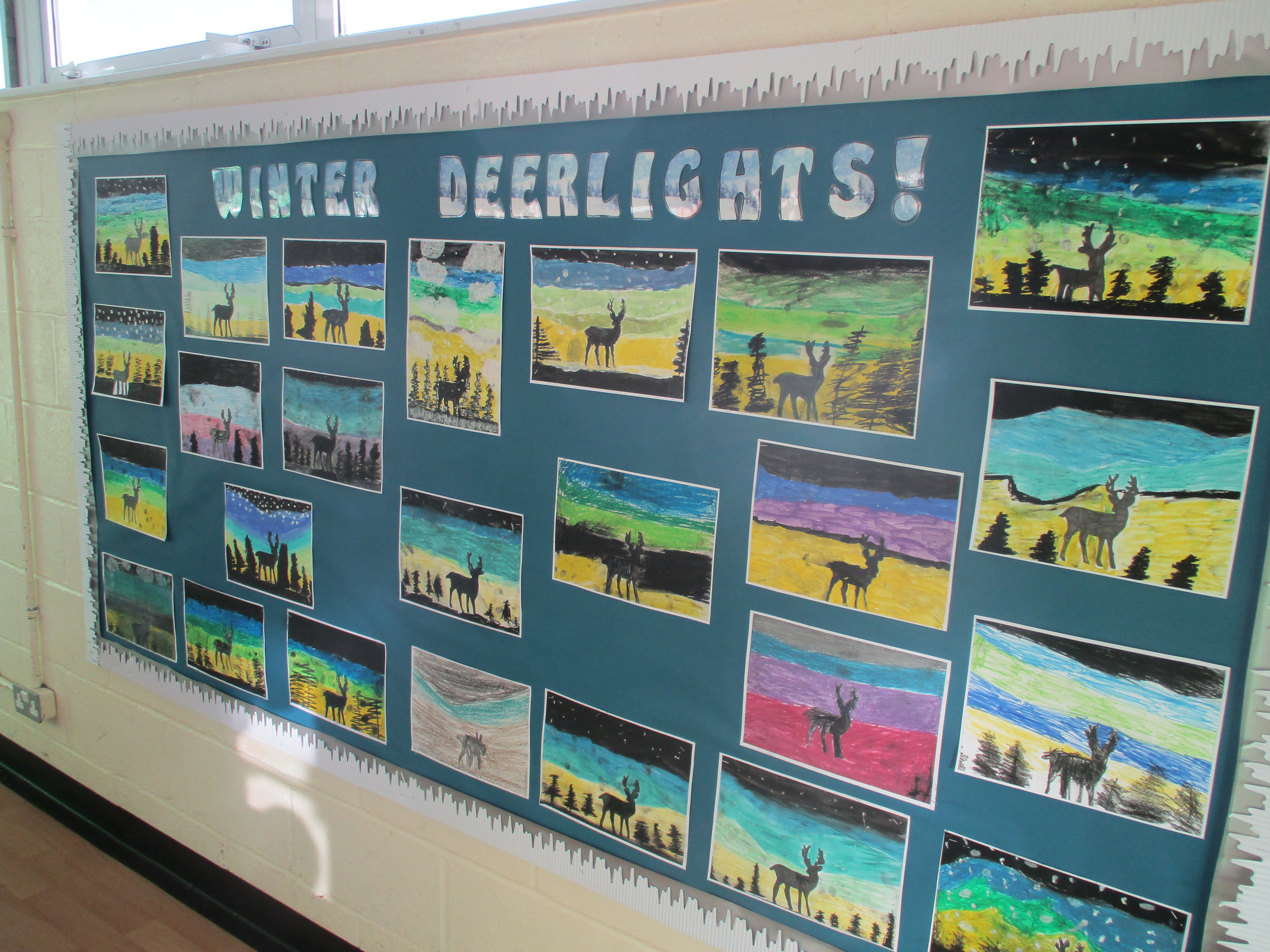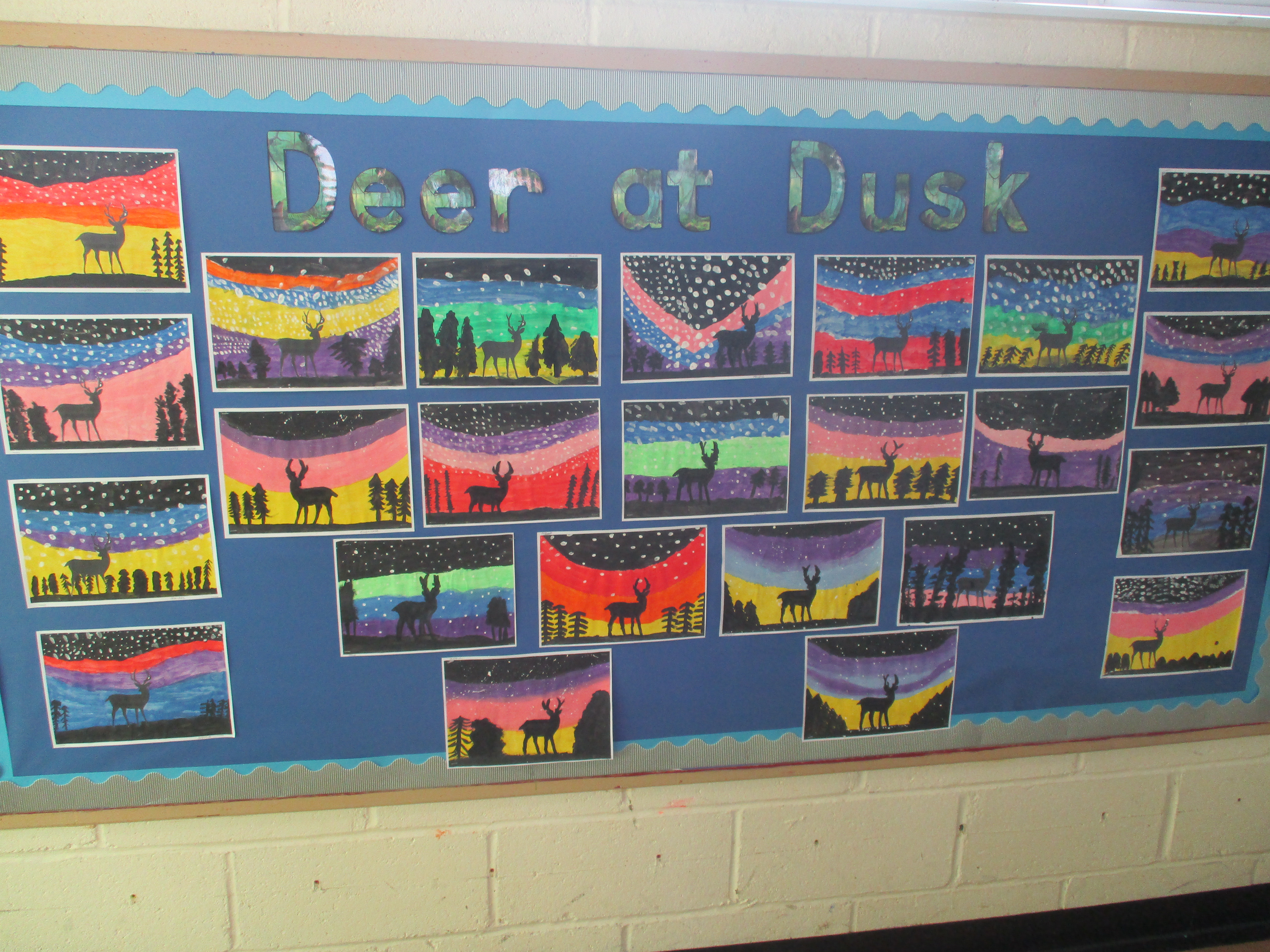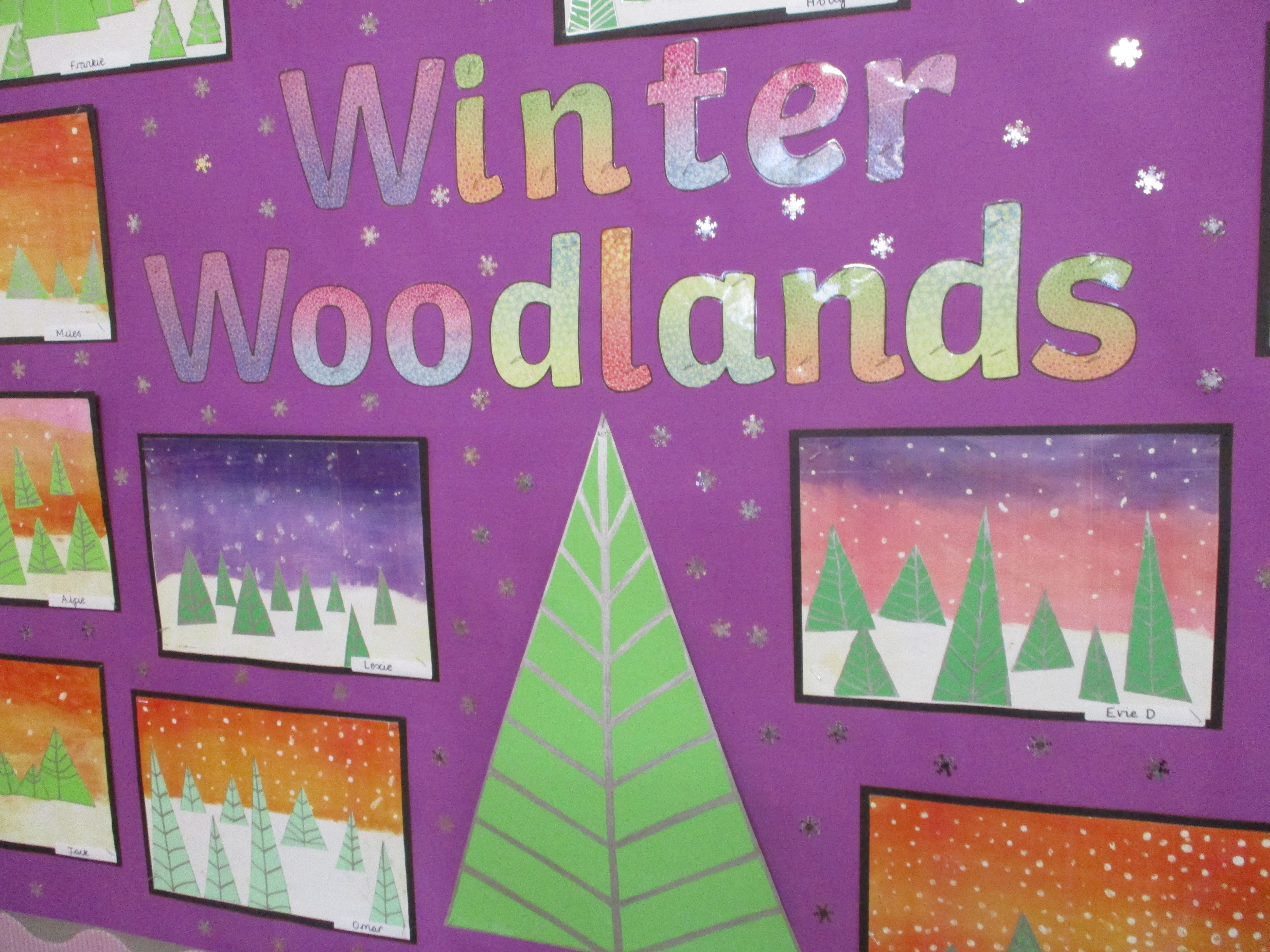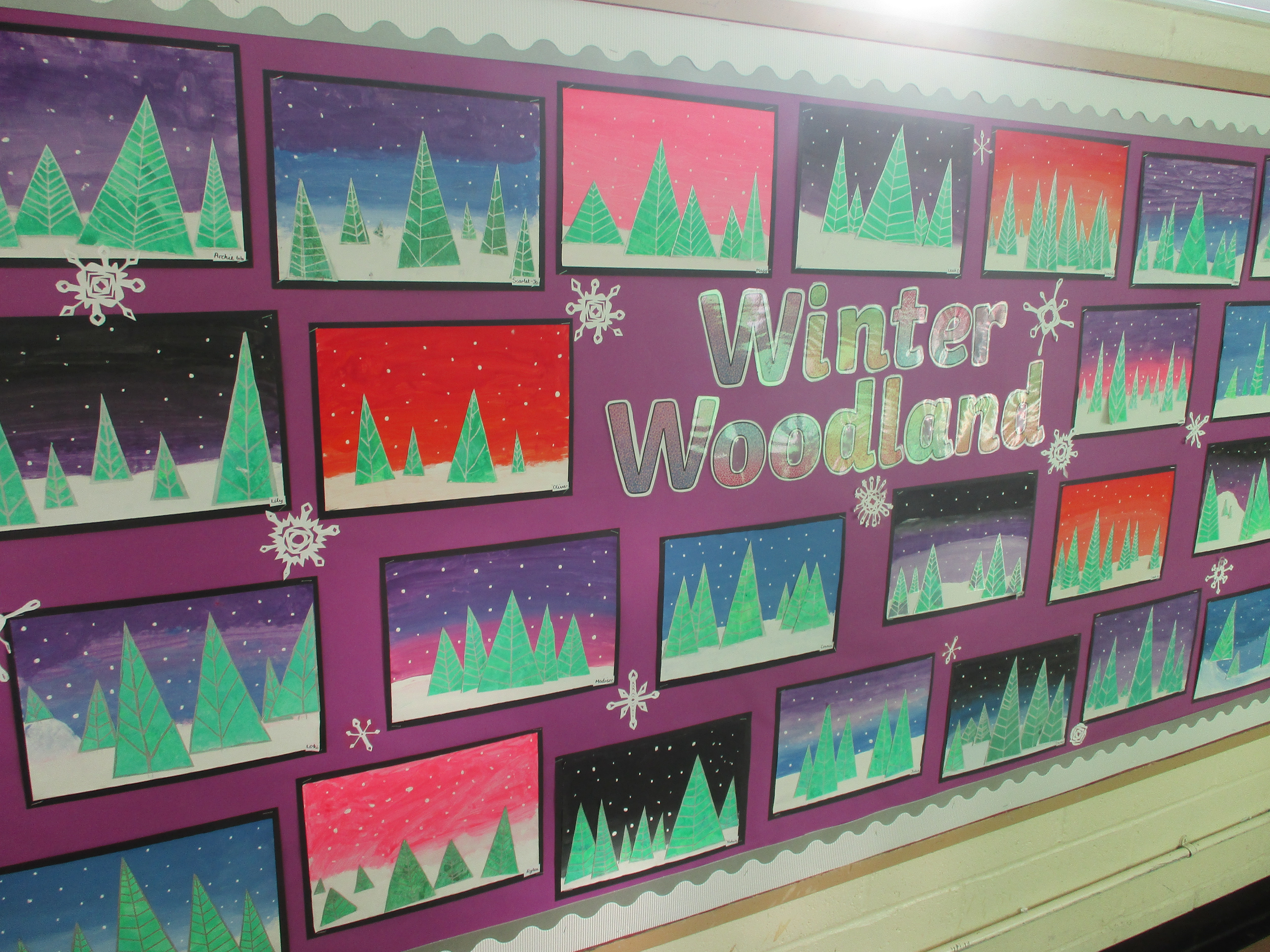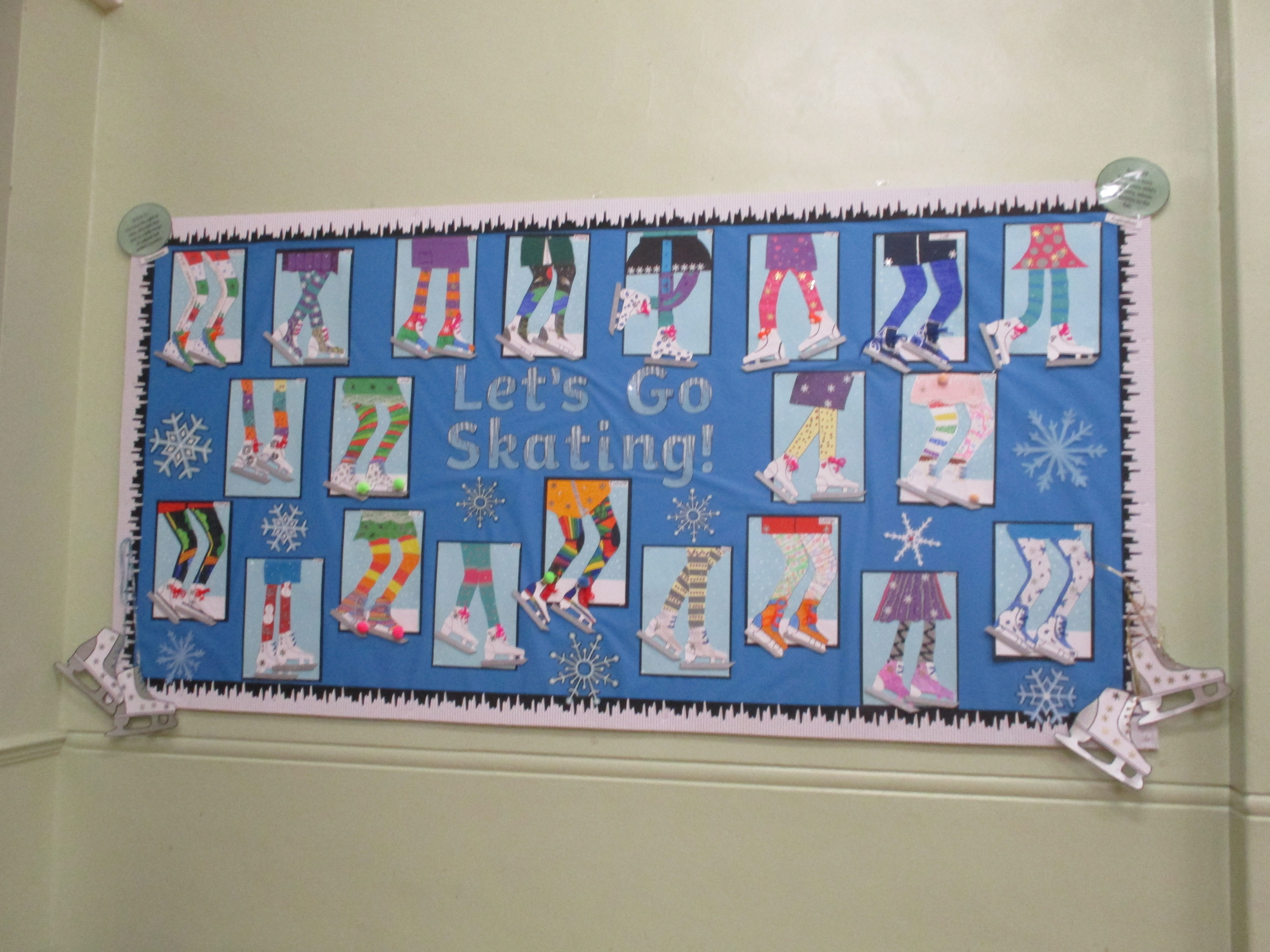 Year 5 Intra-class House Boccia Competition
The intra-class house Boccia competition was won by the green house, photographed are representatives from the green teams from 5A, 5B, 5C and 5D.
Year 5 enjoyed the intra-class competitions and all competed with enthusiasm and focus.
Boccia is a bowling sport that originated as a disabled sport, it highlights in the Para-Olympics and is now enjoyed by both able-bodied and disabled participants.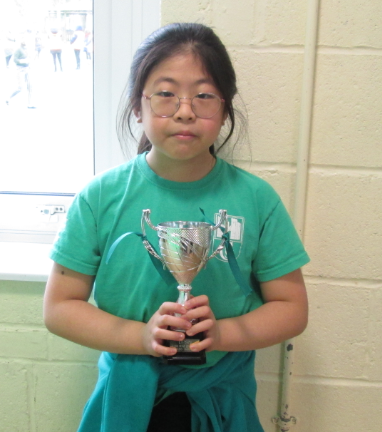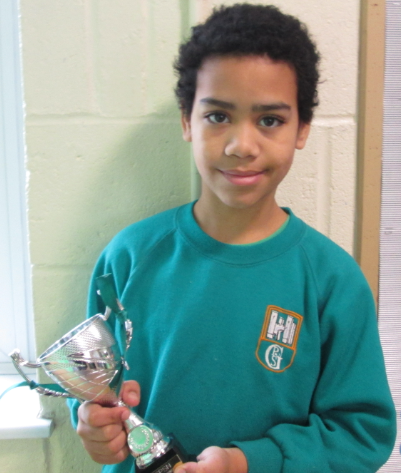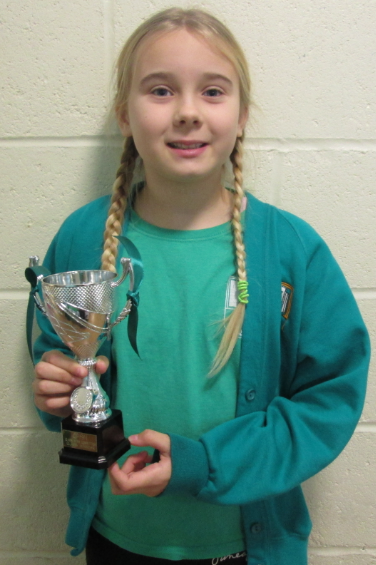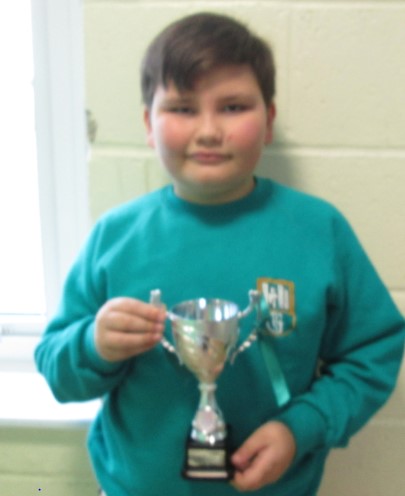 Year 5 and 6 Virtual Information Guide
Please click here to view our Upper Key Stage 2 information guide.
Year 6 Christmas Unwrapped - St James's Church
On Wednesday 10th December, Year 6 took a walk over to St James' Church to learn about the 'reason for the season.' Each pupil had the opportunity to reflect on what Christmas meant to them, and gave suggestions as to how they like to spend the time: Many children enjoy spending time with families, some enjoy giving presents, whilst others enjoy the food!
After this, the children learnt about how the Christmas story is told, through reading parts of Luke's Gospel. Did you know for instance, that there were not 'three kings' that visited Jesus, but actually a group of magi (maybe not even three!).
Finally, Reverend Rae spoke about how Christmas is a time to be grateful for the birth of Jesus and how he came to be the Saviour for all.
The children had a great morning at St James' church and also enjoyed eating the delicious iced biscuits! Thank you to all who helped put on this great event.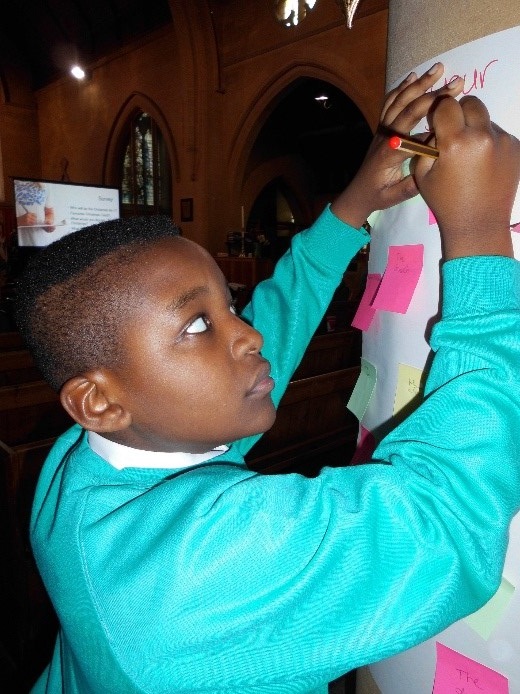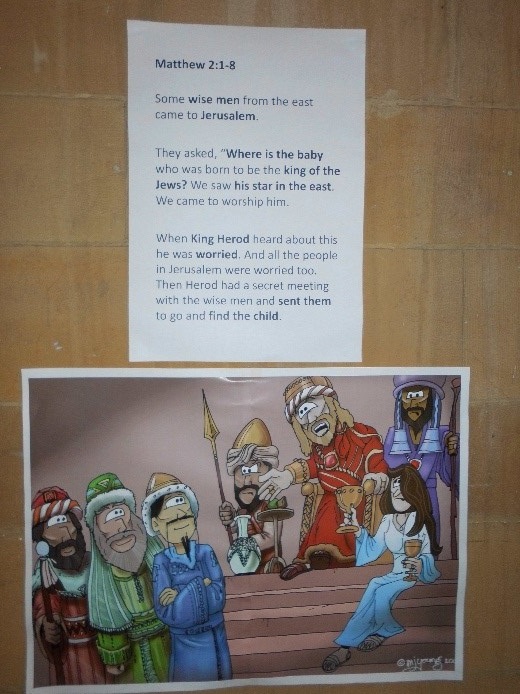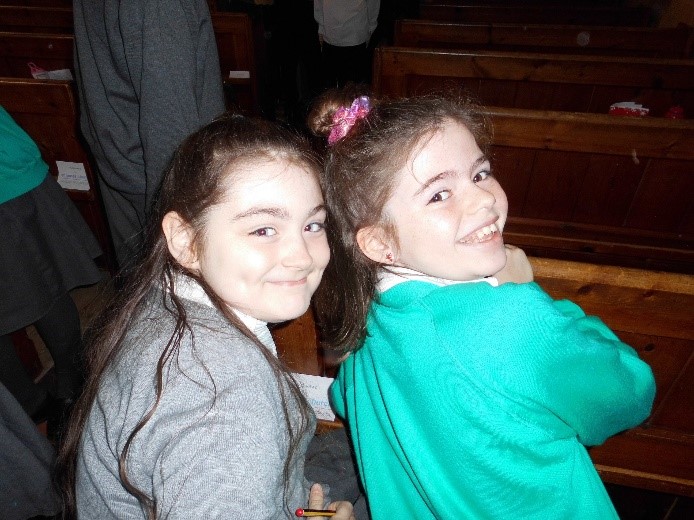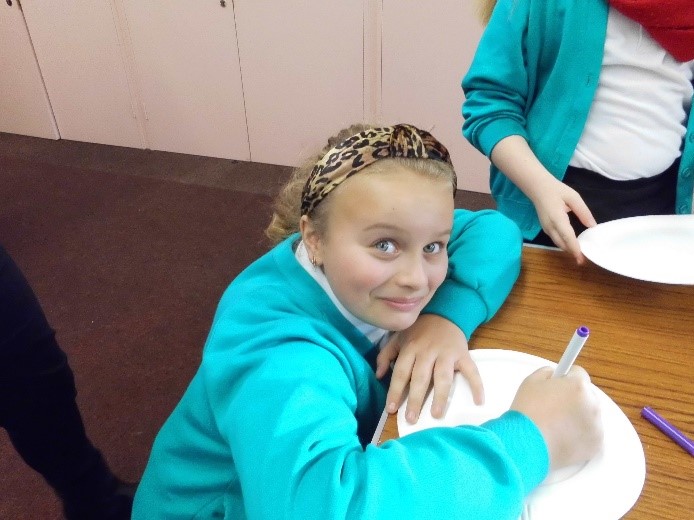 Year 6 Trip to Kent Life
Year 6 had the brilliant opportunity to visit Kent Life and head back in time to the 1940's. During their day, they became an evacuee, an RAF navigator, a member of The Home Guard and many other exciting roles!
They had the opportunity to create a 'rag rug' out of spare bits of material, which would have greatly helped to keep your house warm during the dark, cold winters. As well as this, the children also took a journey on an original war time bus, which was in fantastic condition!
Well done, Year 6, for being so sensible and enthusiastic throughout the day!
Take a look at some of our pictures below to see more about or fabulous day out.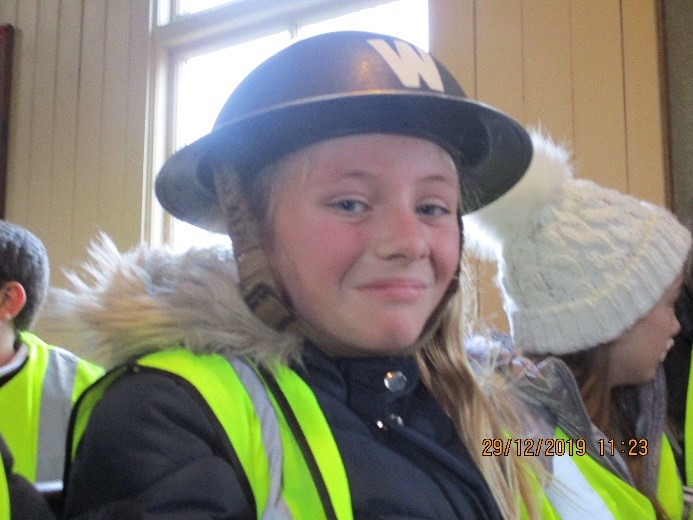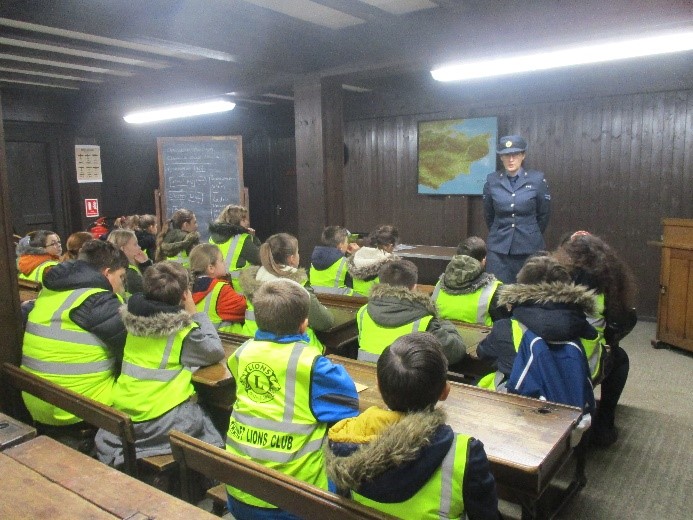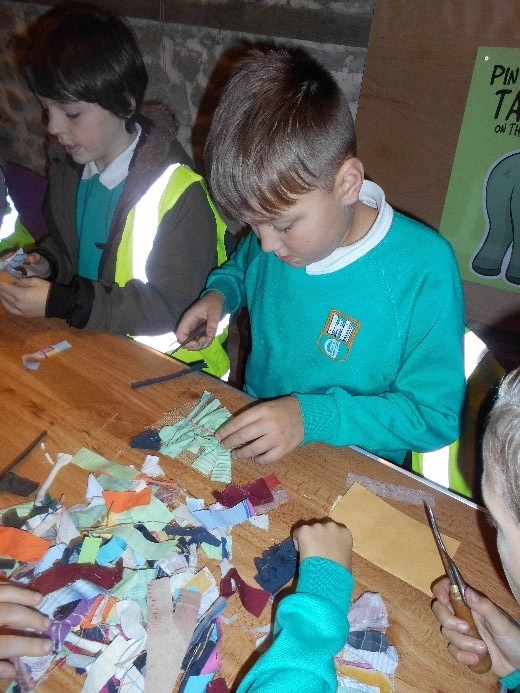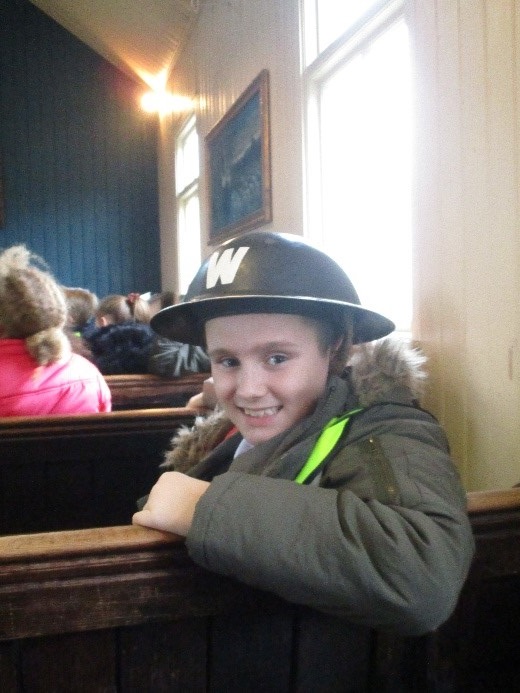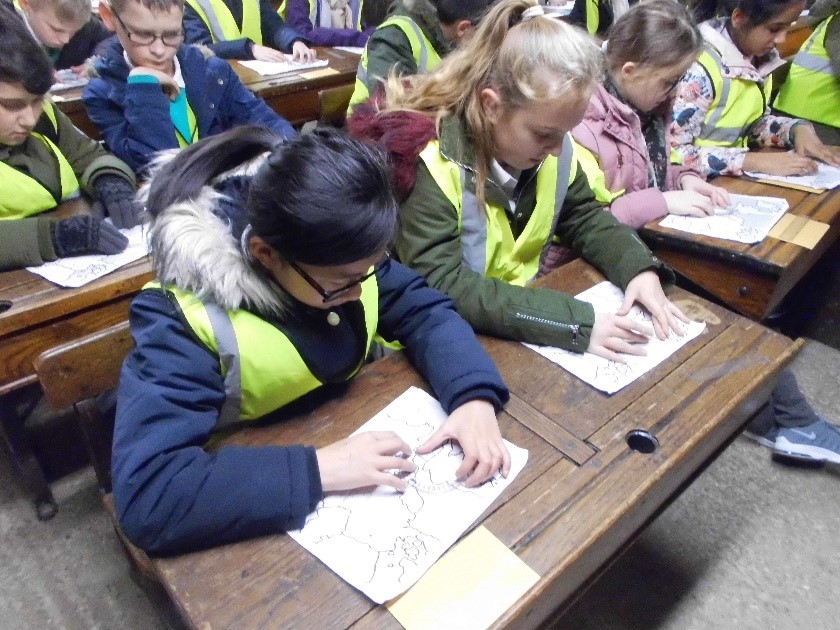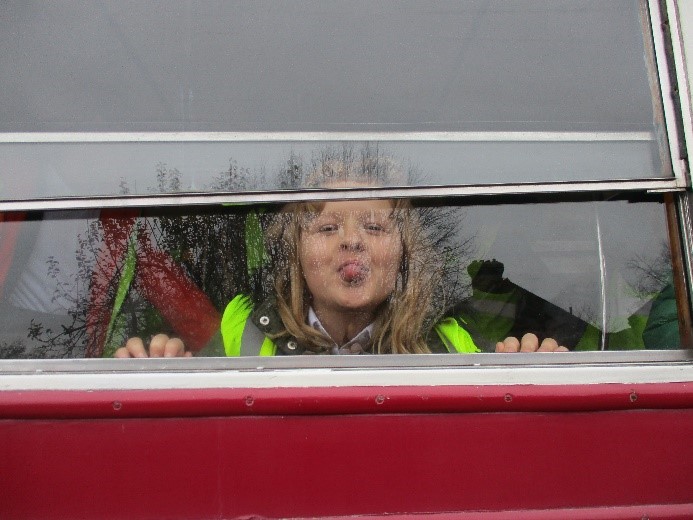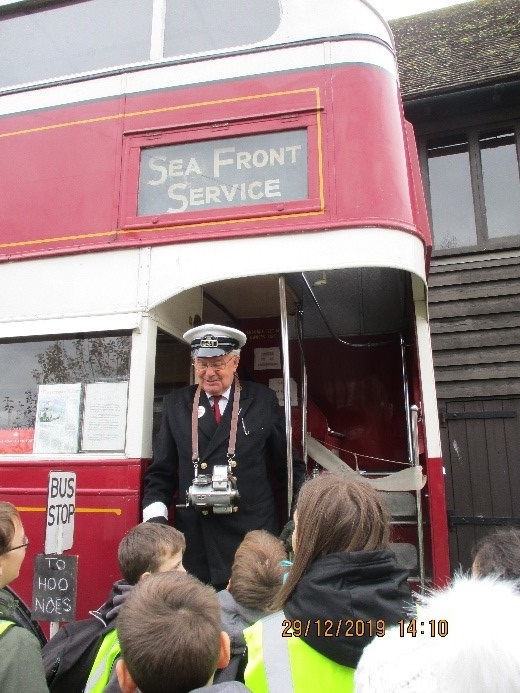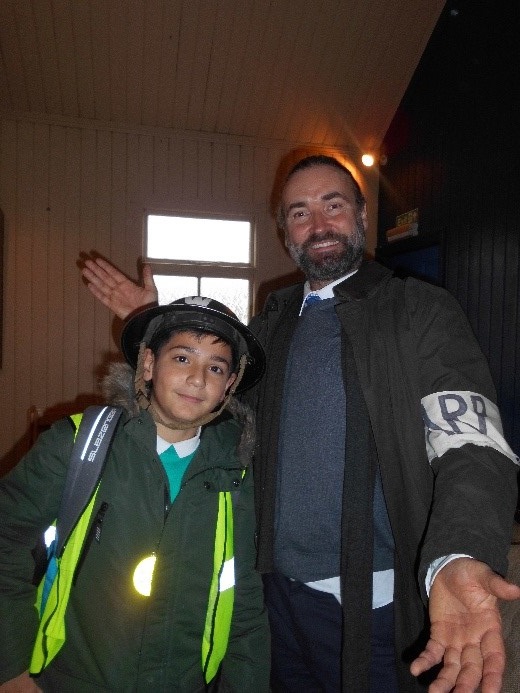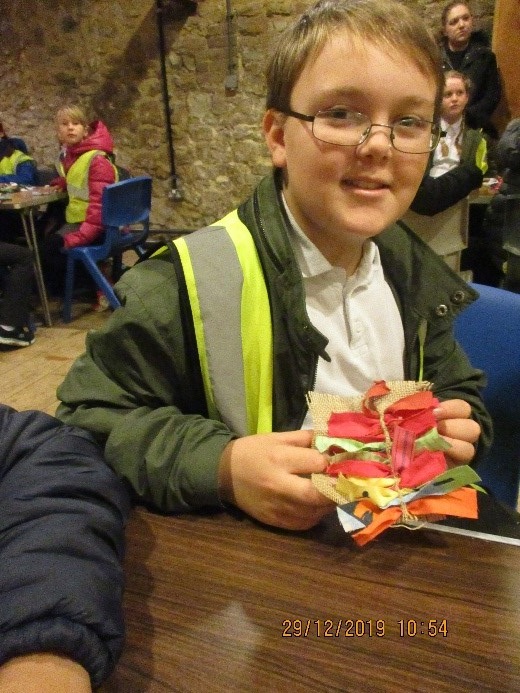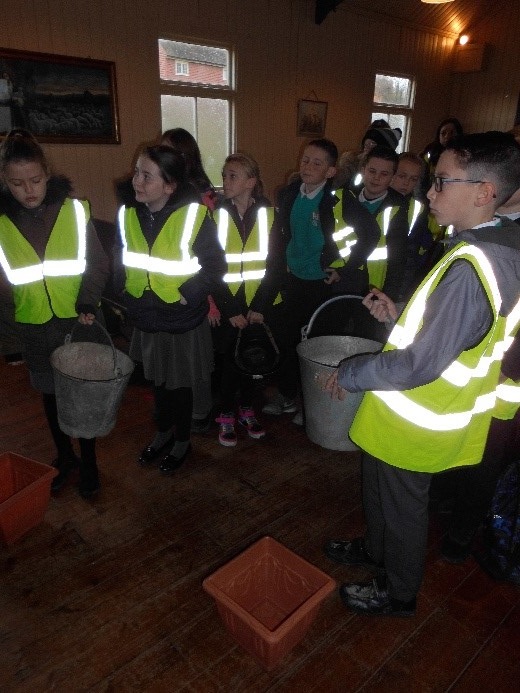 Year 5 Swattenden Parents Meeting
Please click here to view the powerpoint presentation that was shown at the Swattenden parents meeting on Wednesday 6th November.
Anglo Saxon Cookery
Year 5 have been learning about Anglo Saxon daily life and tried out a recipe from that period, honey oatcakes. They enjoyed making and eating them; they were quite delicious! Afterwards, they wrote a set of instructions on how to create them during English lessons.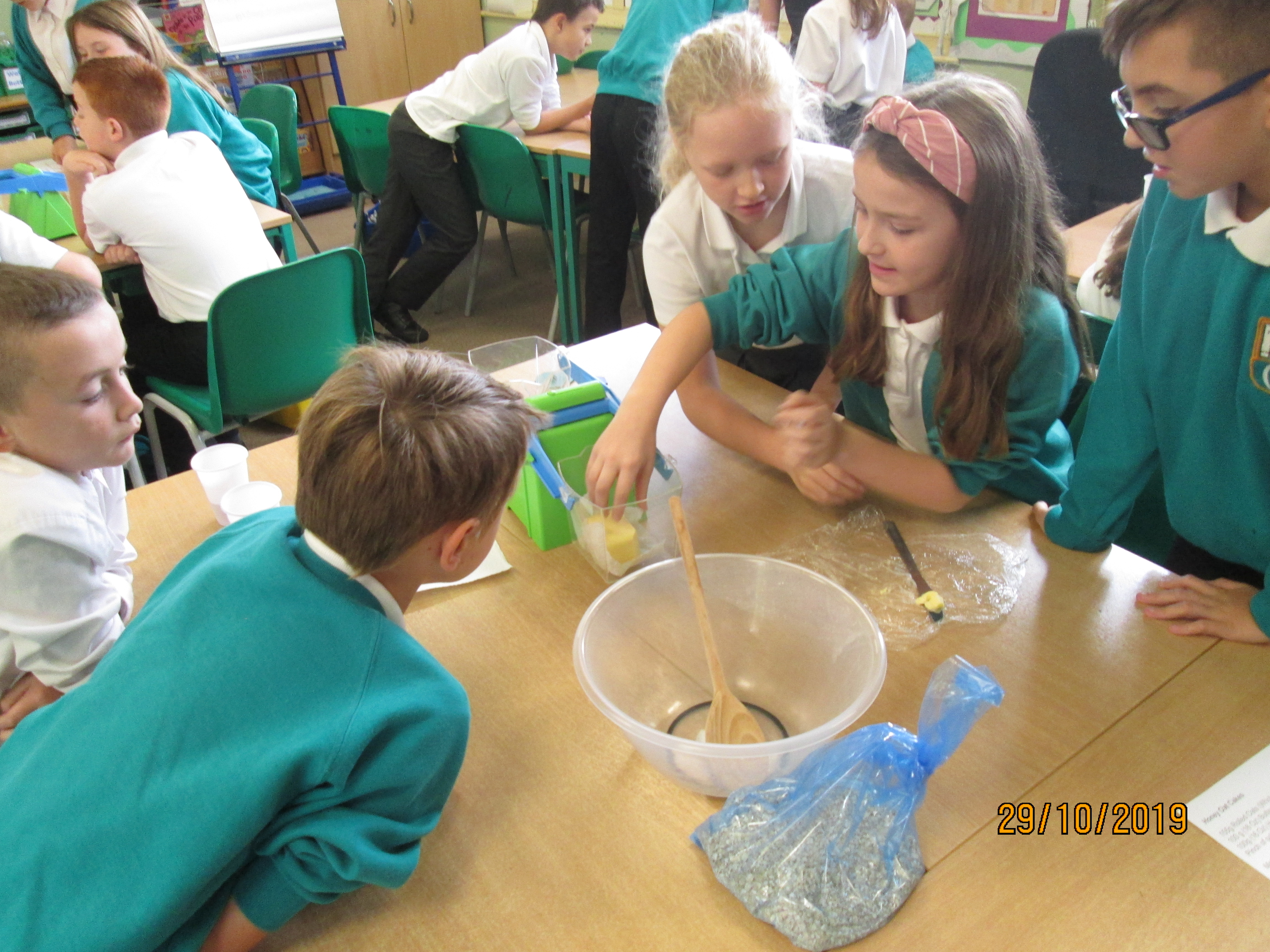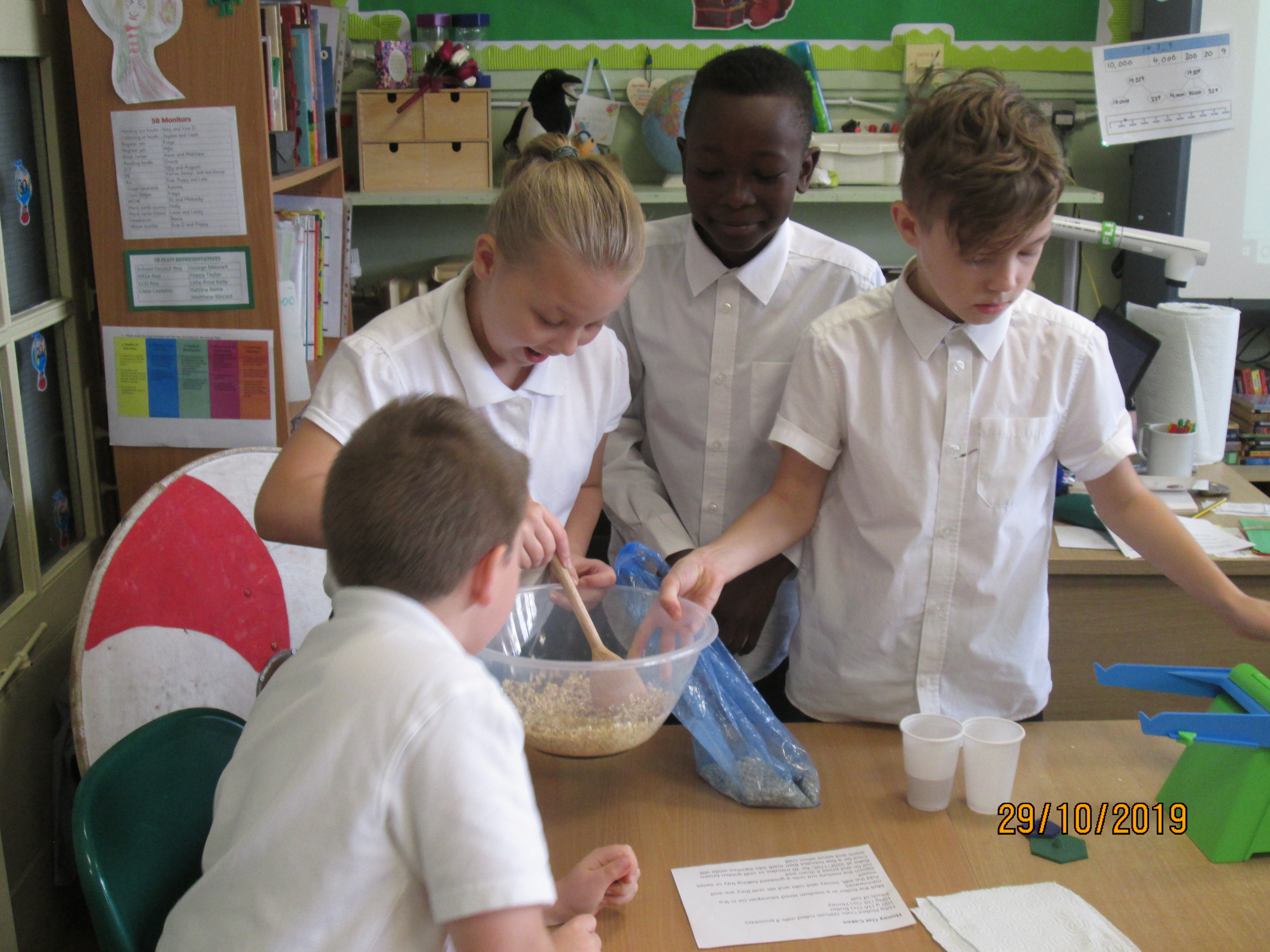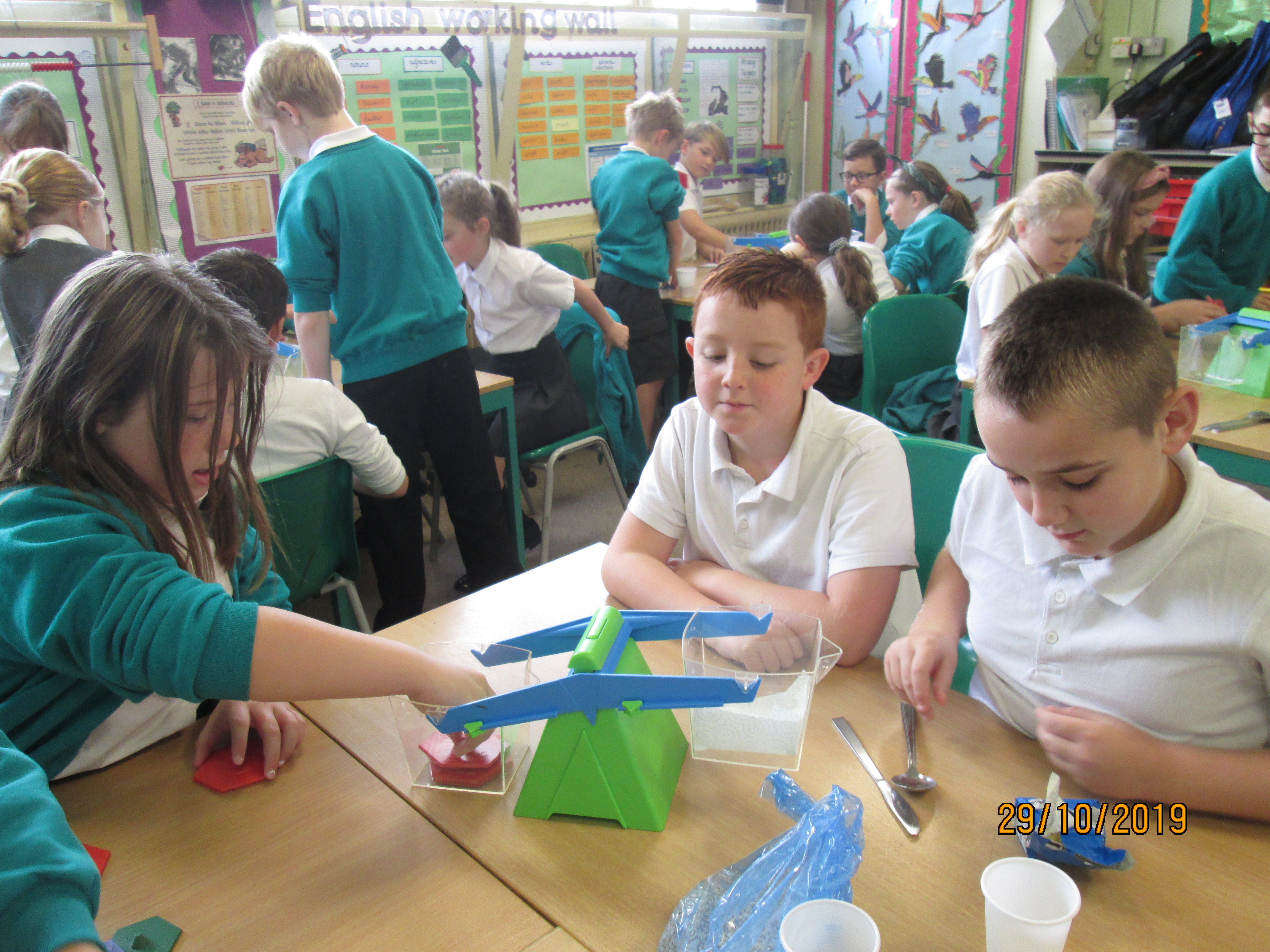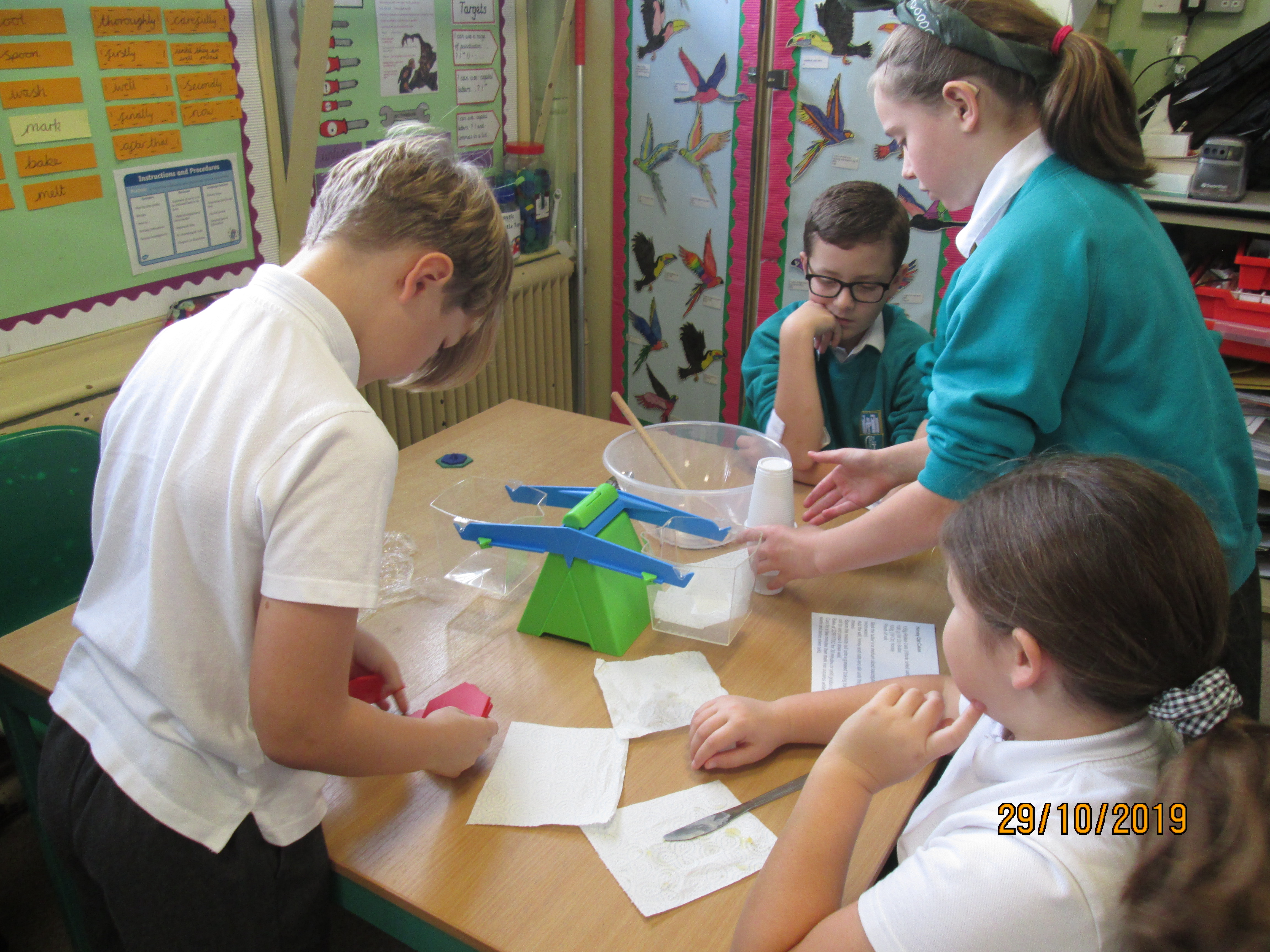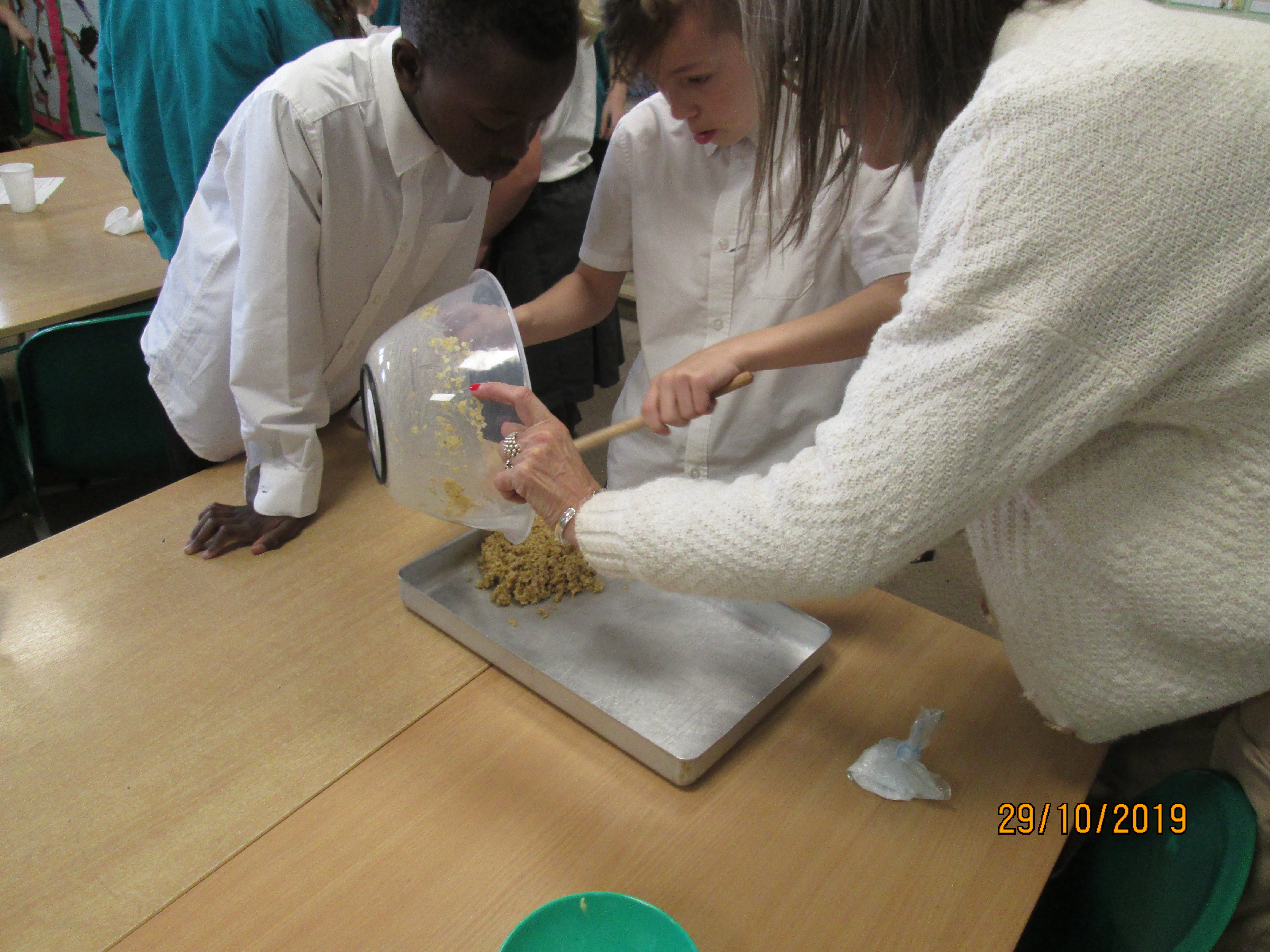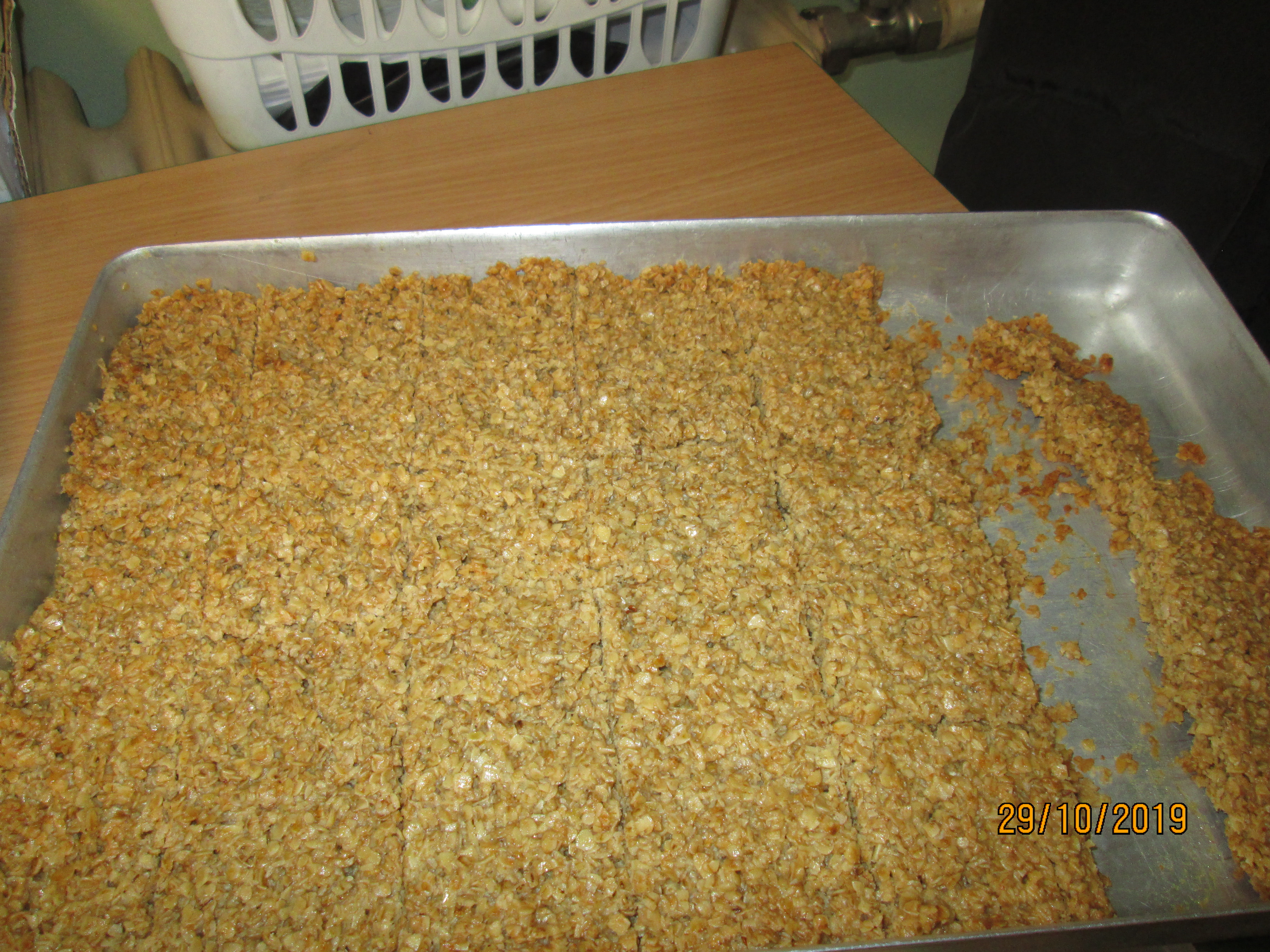 1927 Animation Workshop
Year 5 enjoyed two workshops with the 1927 Theatre Company. During the first session, we retold, acted out and recorded our own retelling of the story of Baba-Yaga (a traditional Russian fairy tale). In the second workshop, we illustrated parts of the story and use stop-motion animation to create film sequences. We can't wait to see the finished film which will be screened at Dreamland as part of the Margate Now arts festival (details to follow).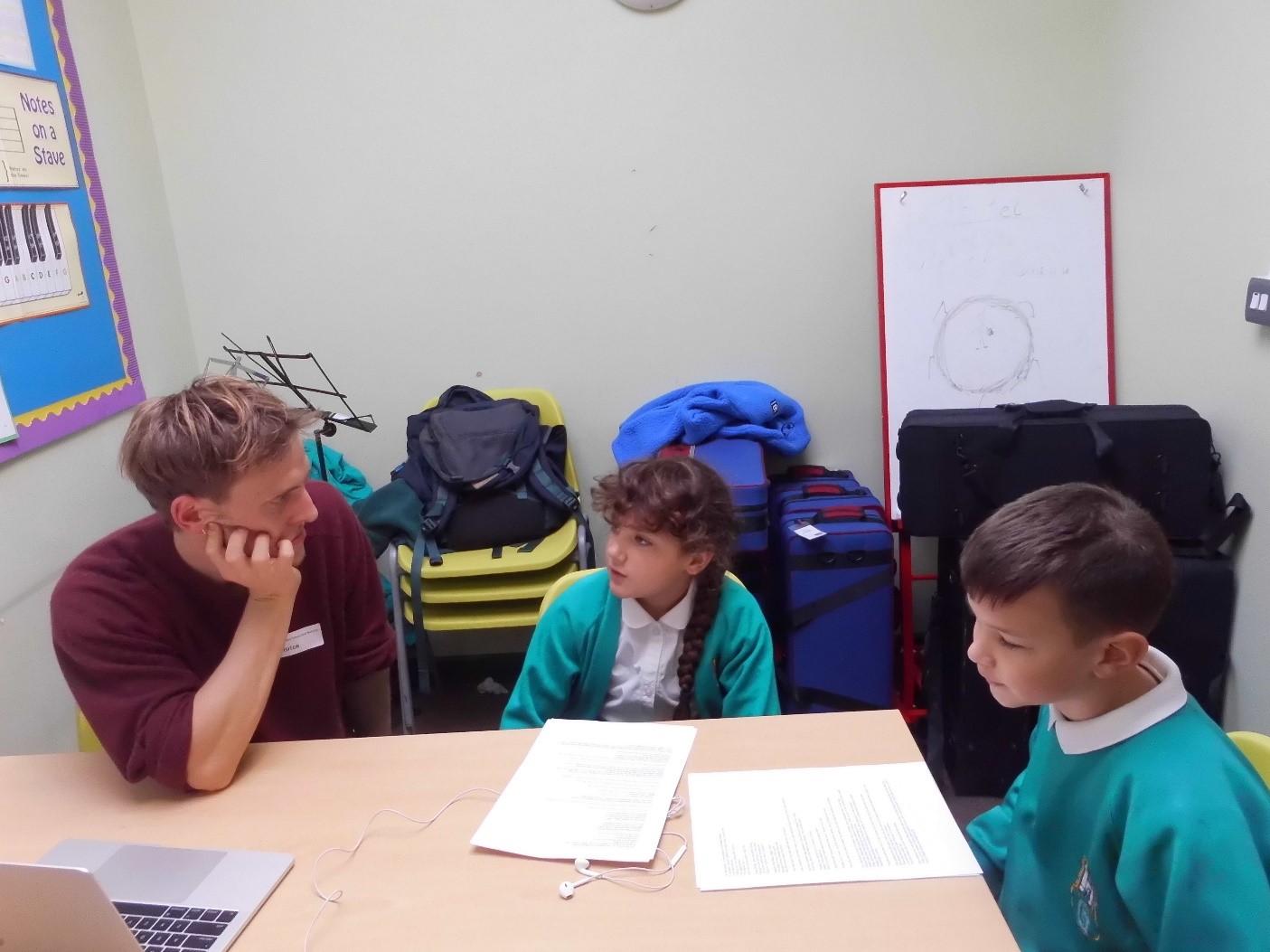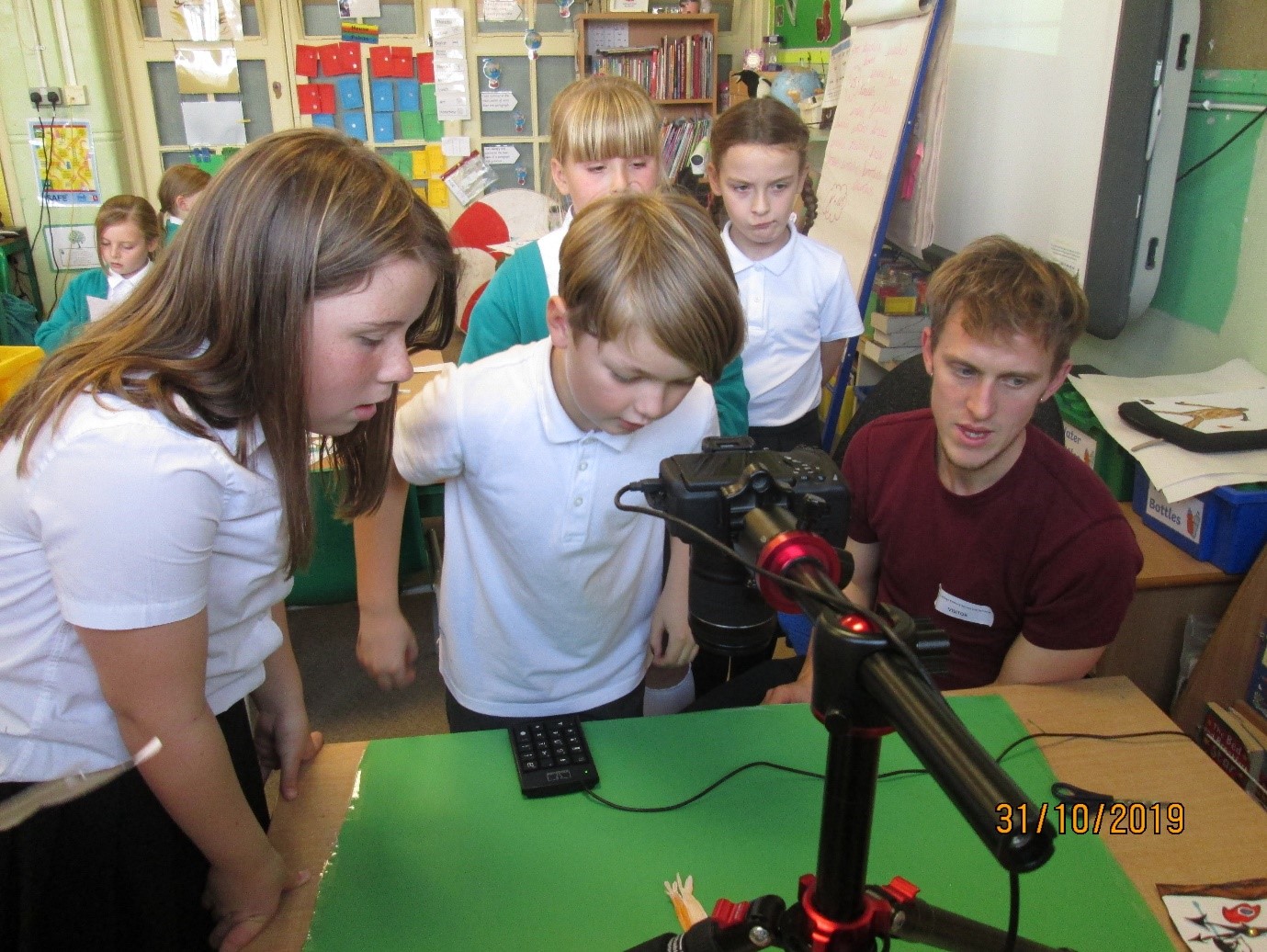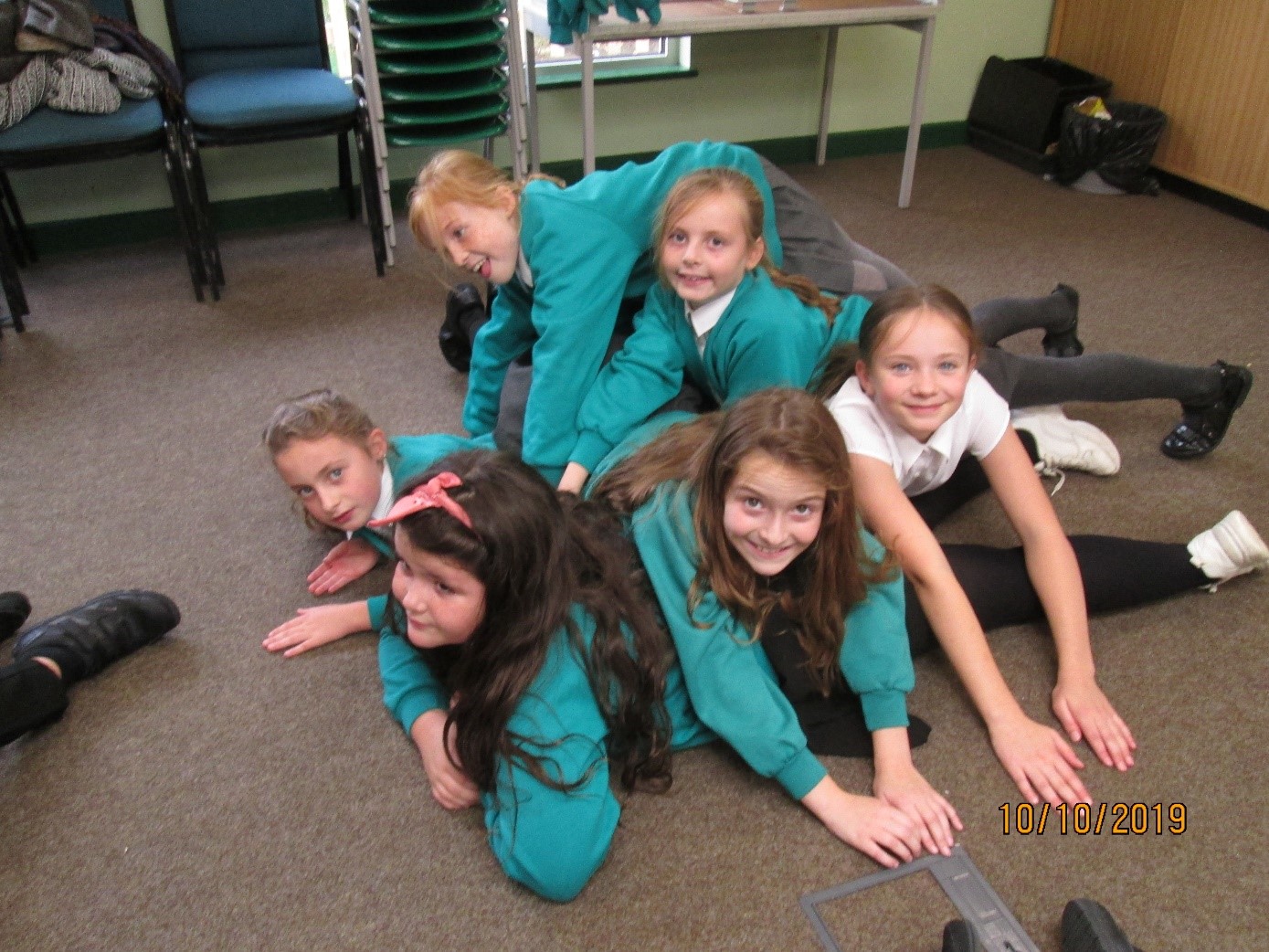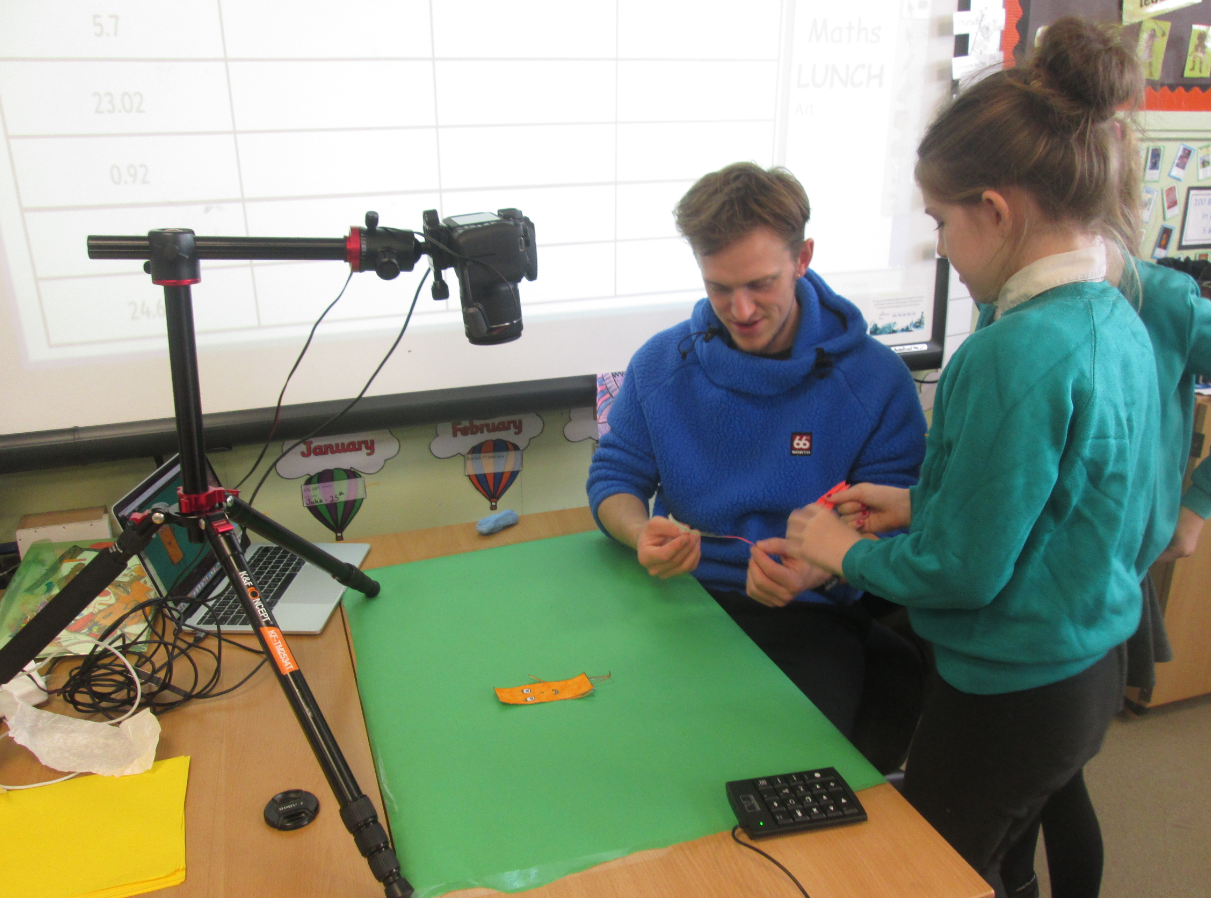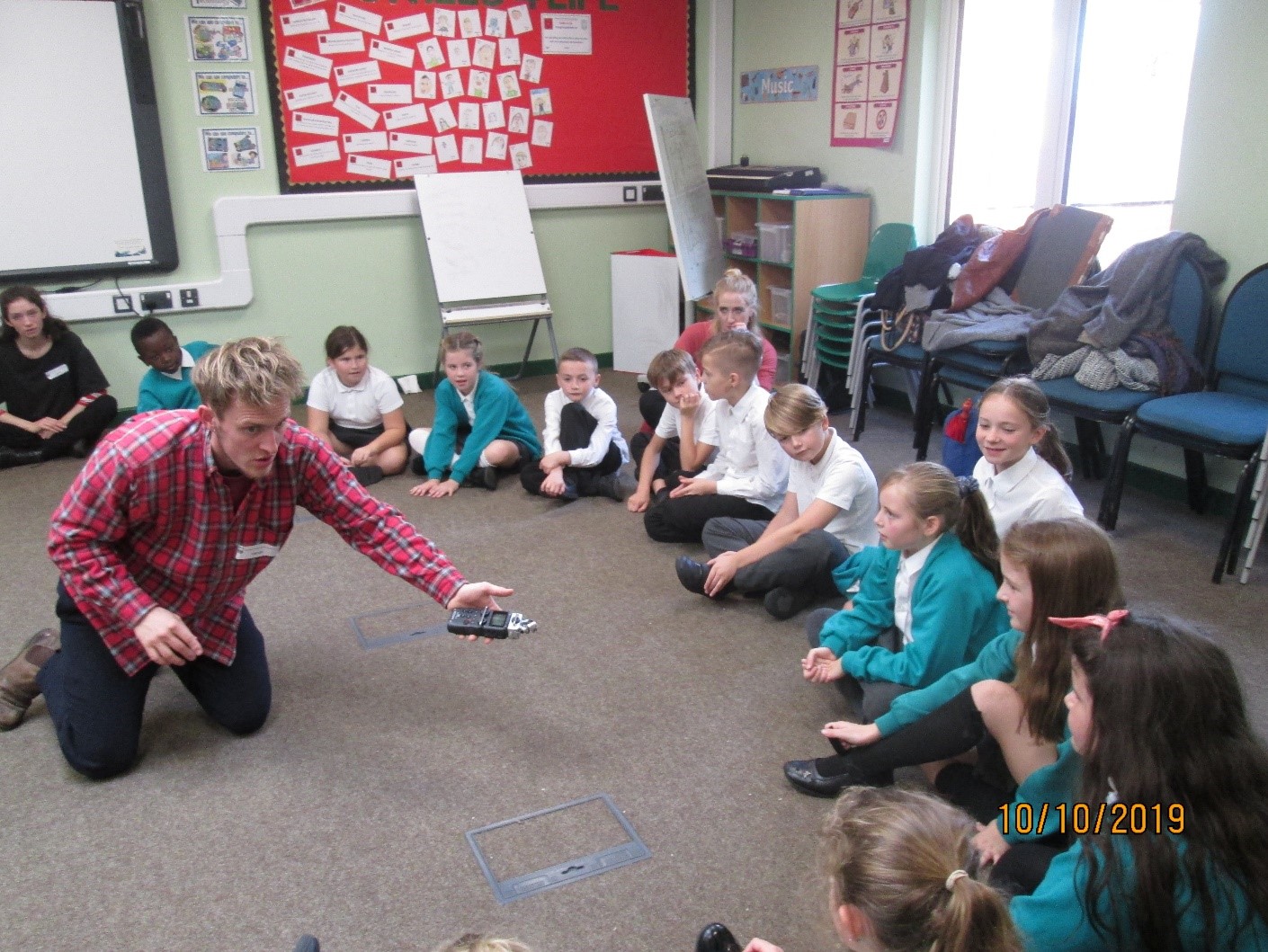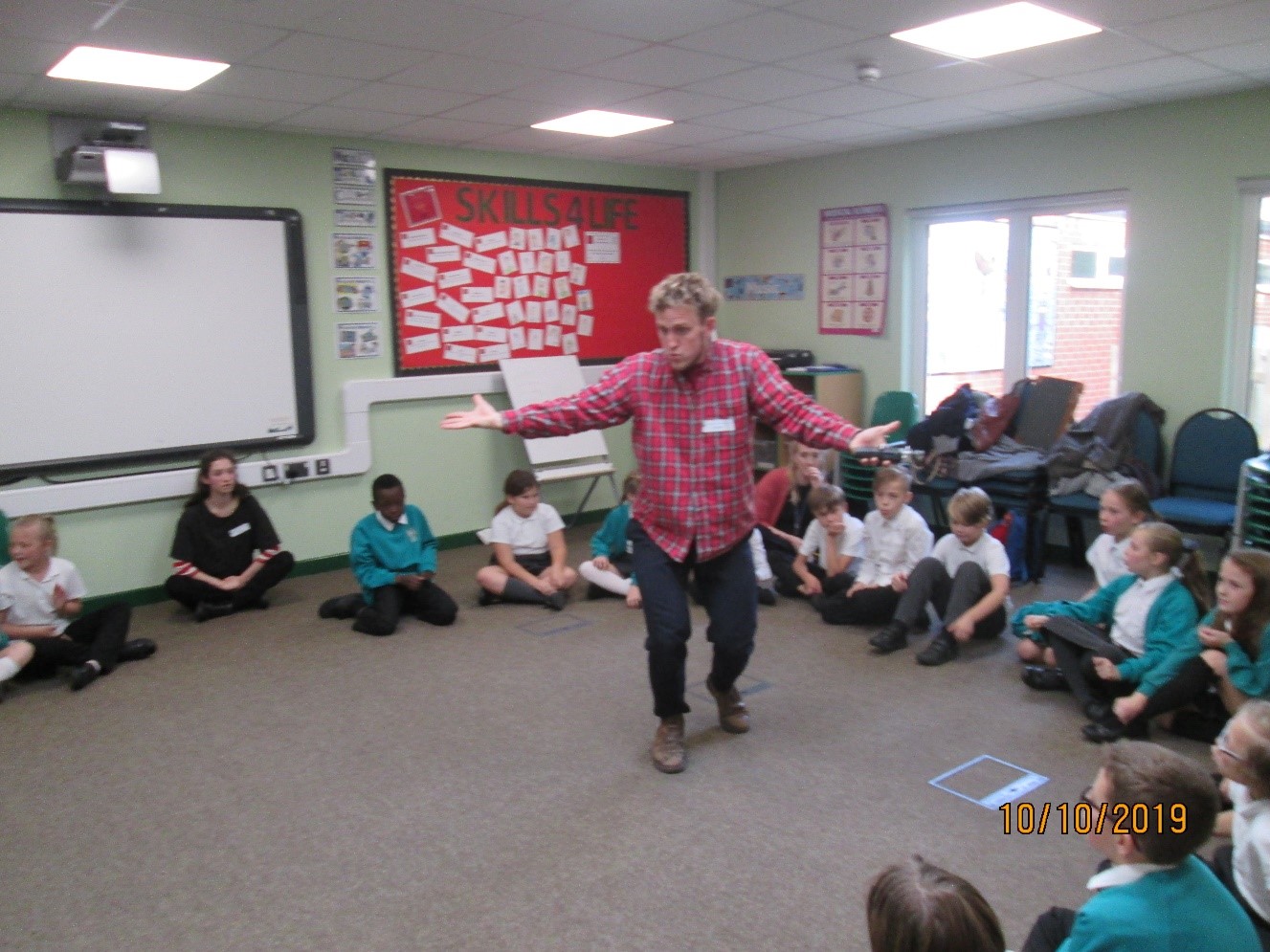 Swattenden Residential Visit 2019
Year 6 had our exciting residential trip to Swattenden Centre in September and we all had a great time! We had a huge range of activities to take part in with an overall focus on team building and resilience training ready for the tough year ahead! Activities included: High Zipline, Raft Building, Bivvi Building, Nightline, Orienteering, Crate Stack and the scariest of them all… Leap of Faith! This was a fantastic enrichment opportunity and chance to work on our own independence but also have fantastic fun!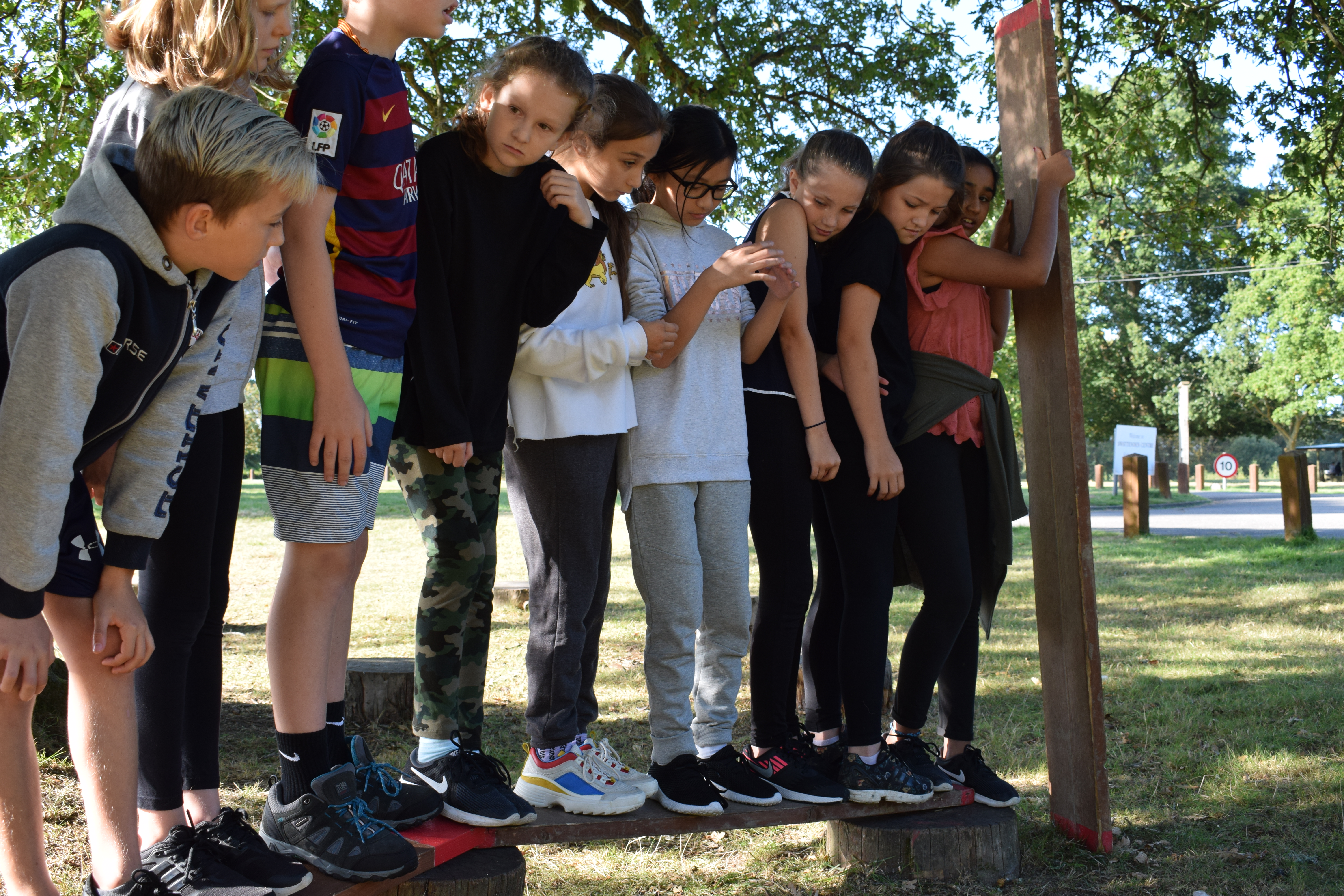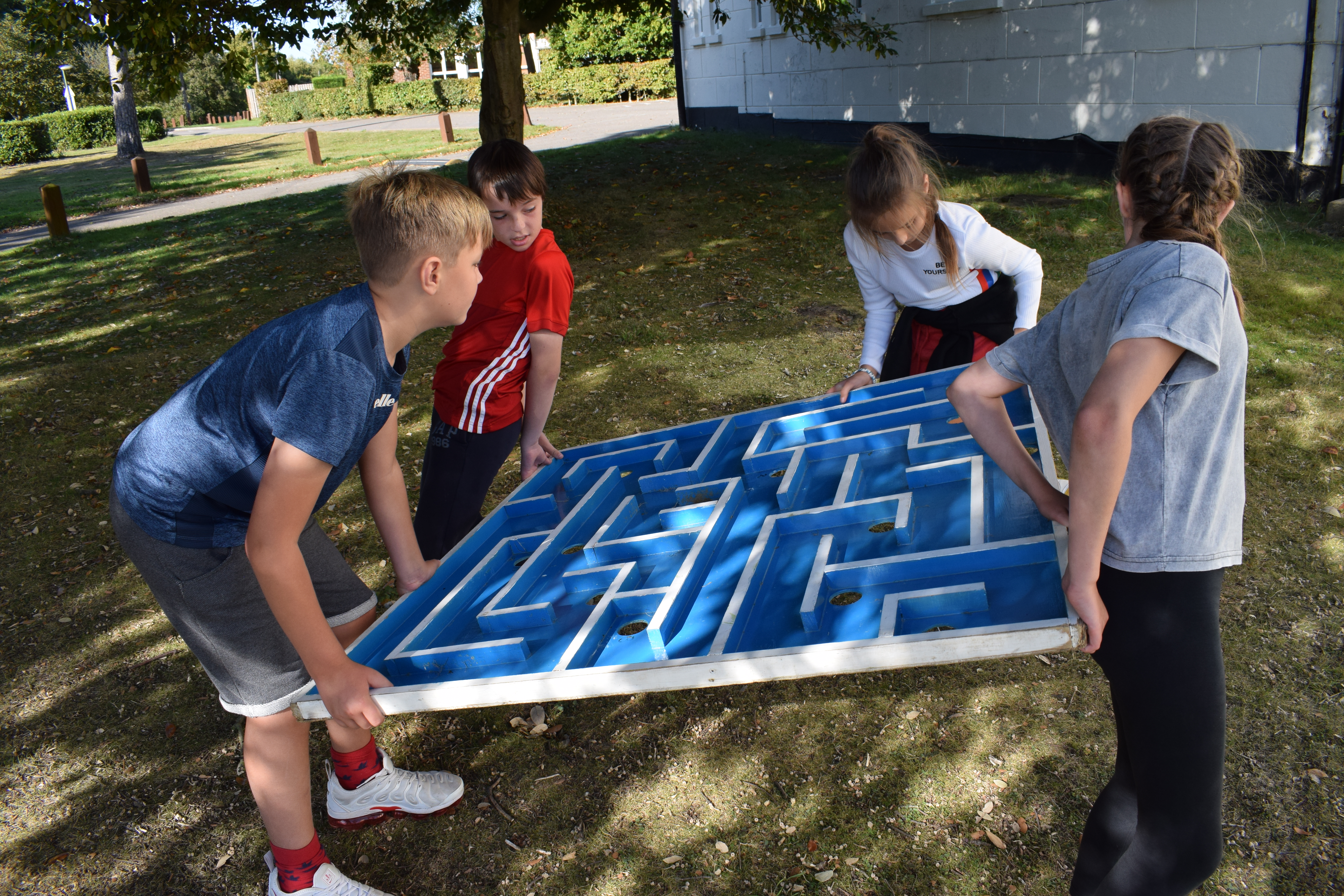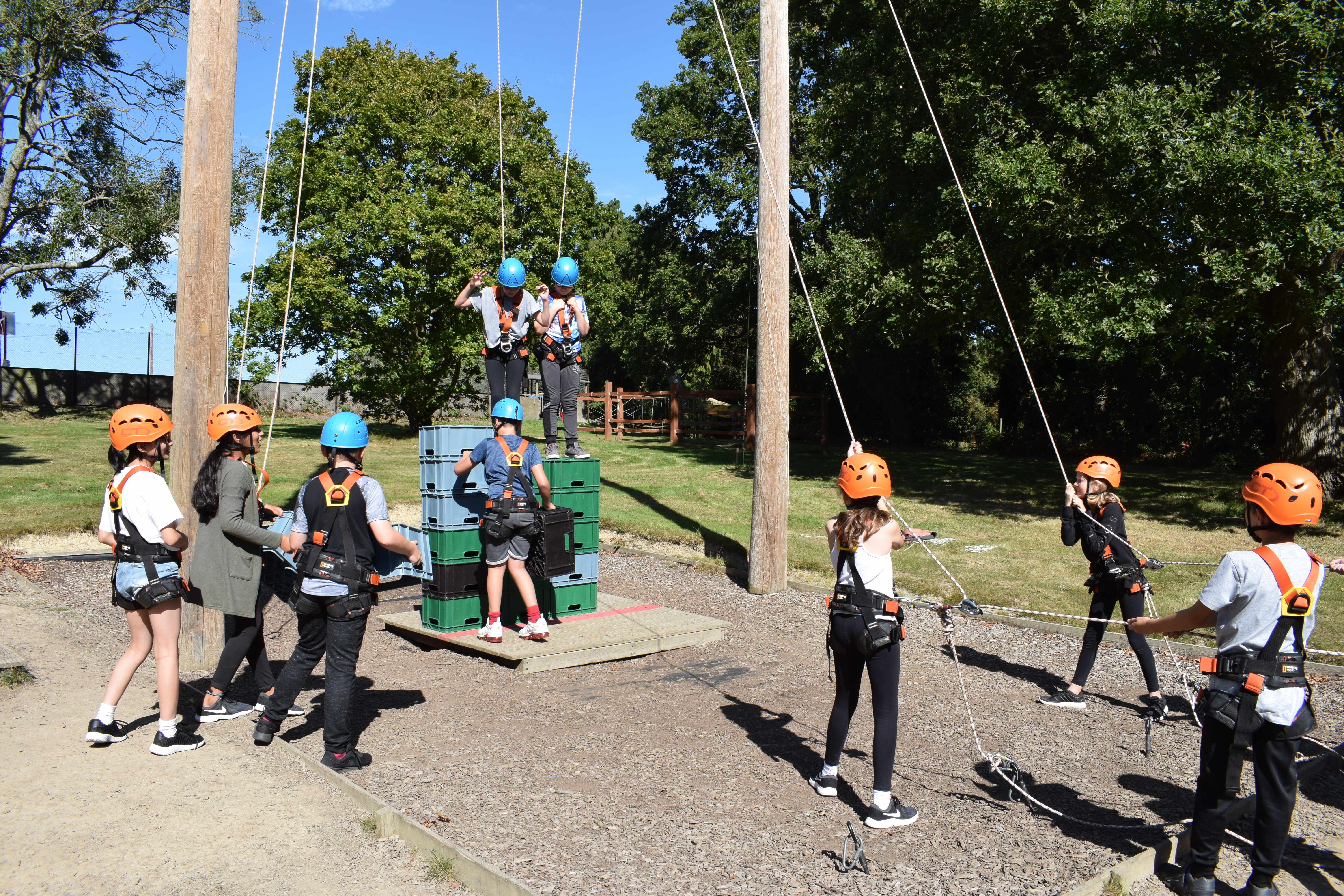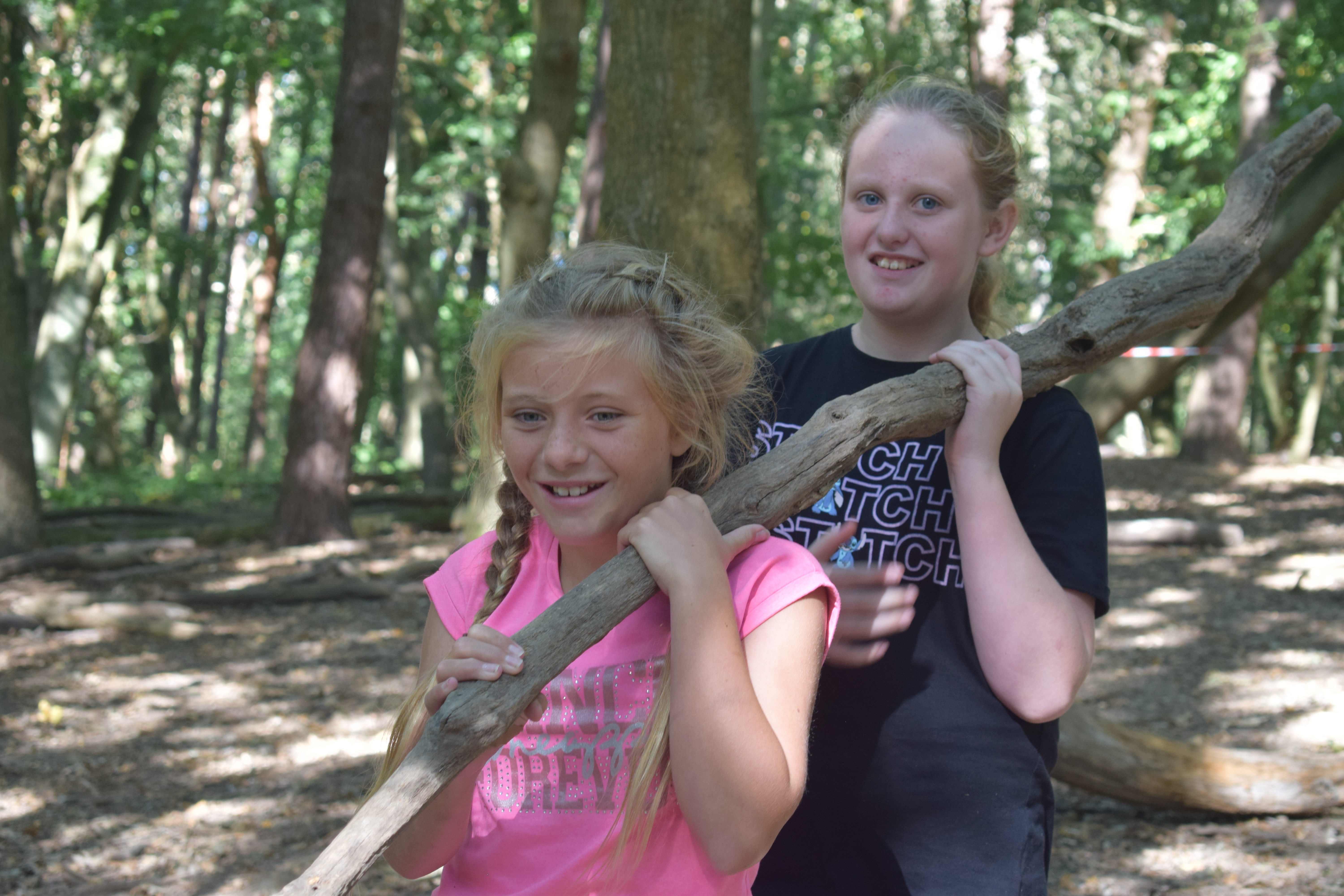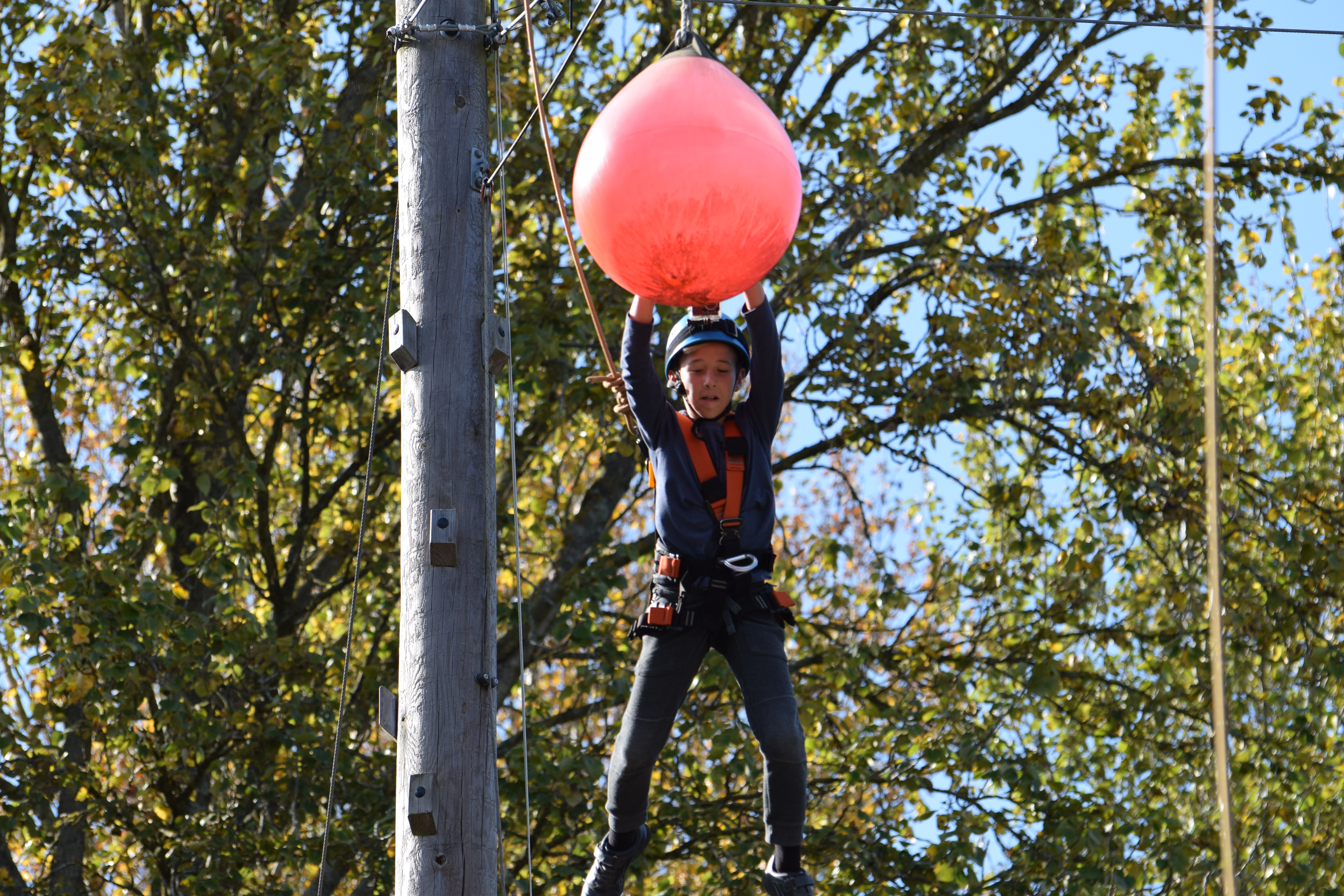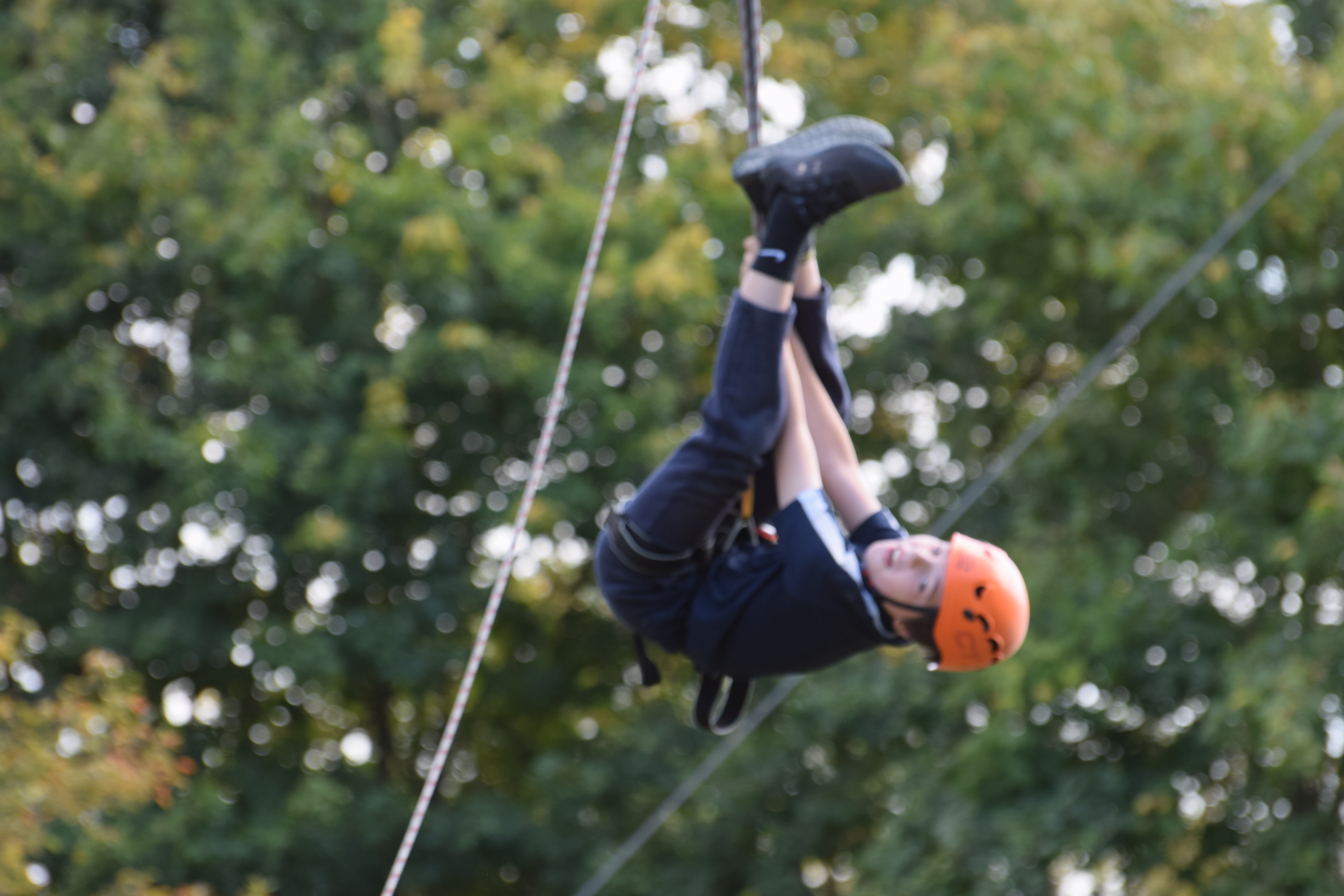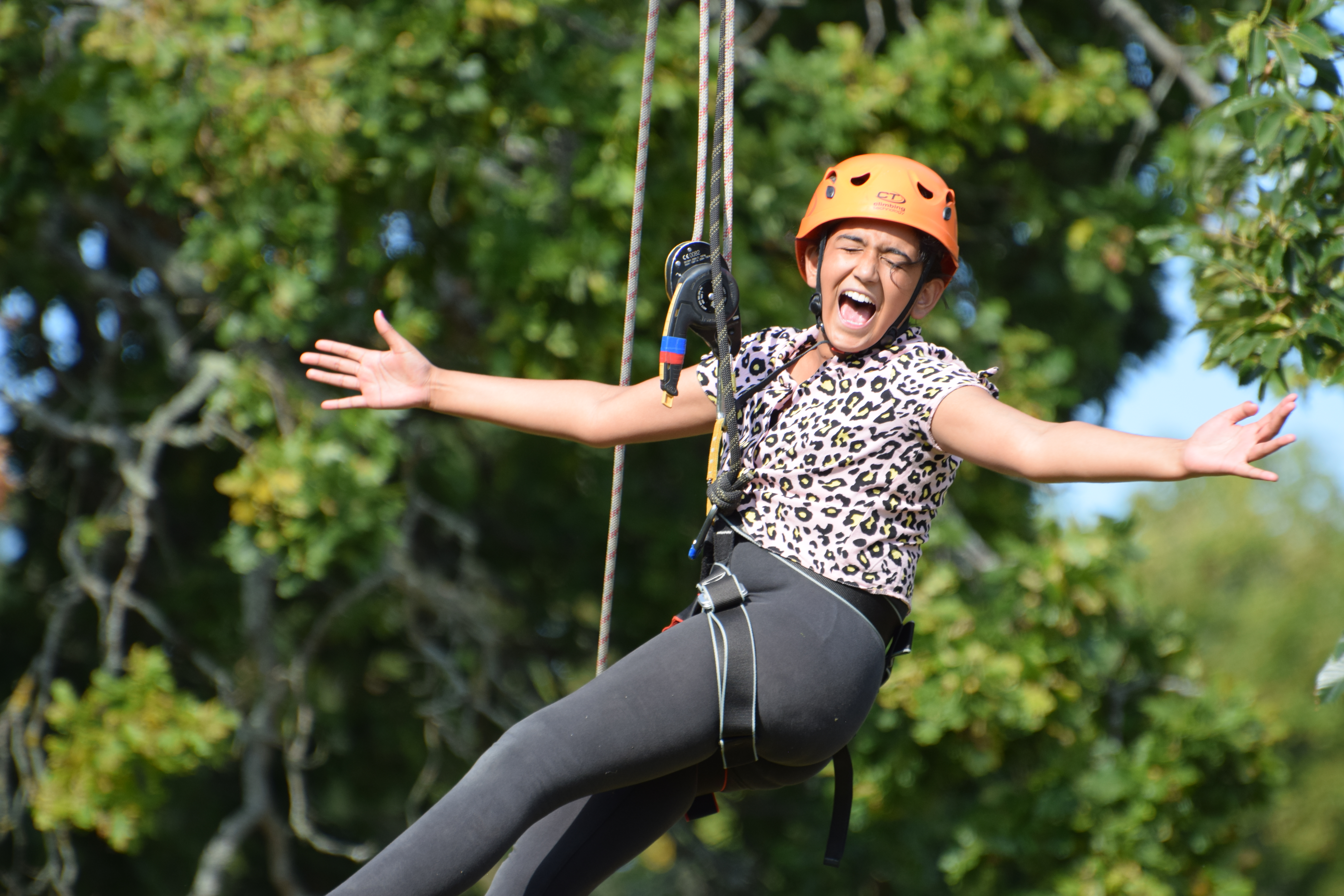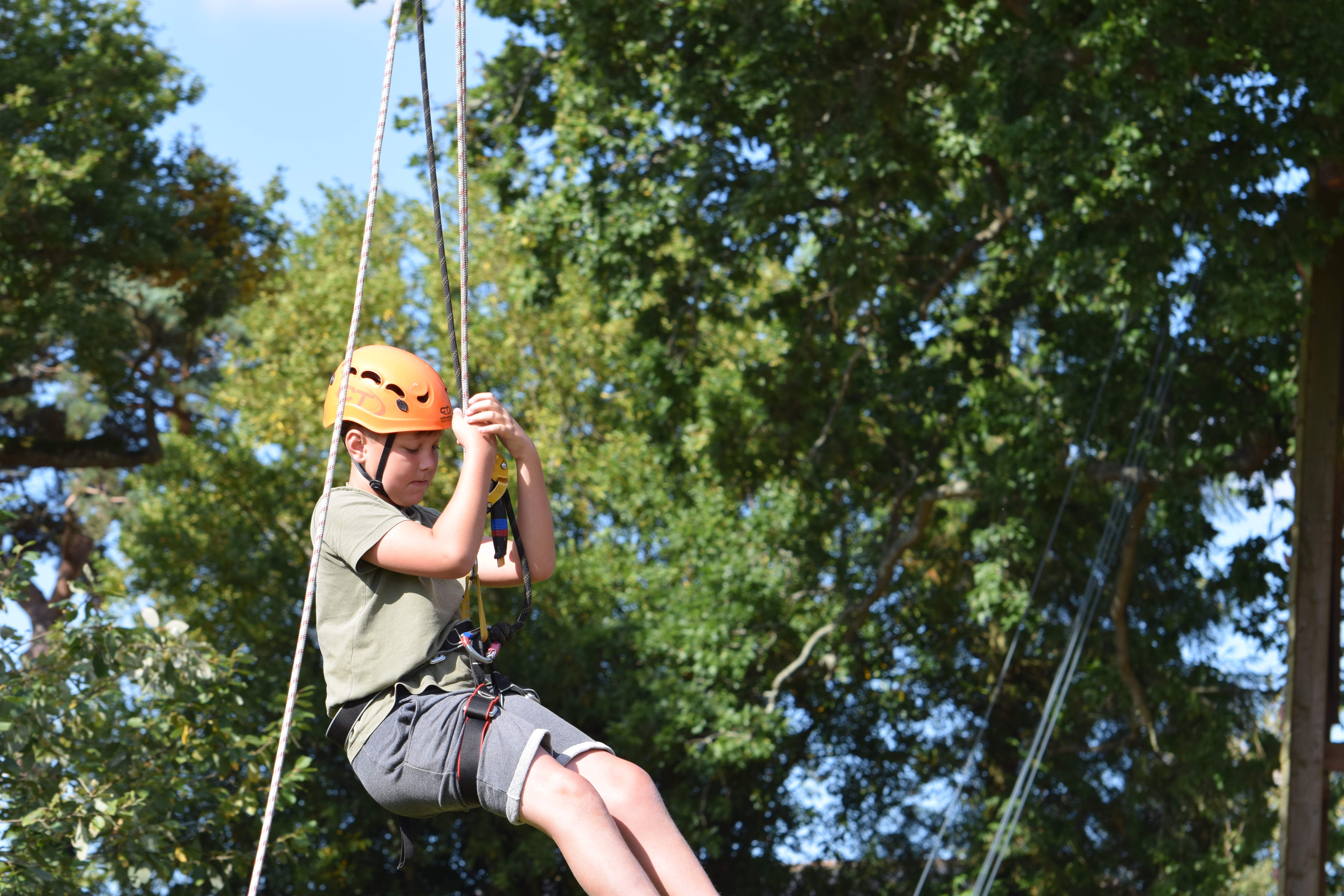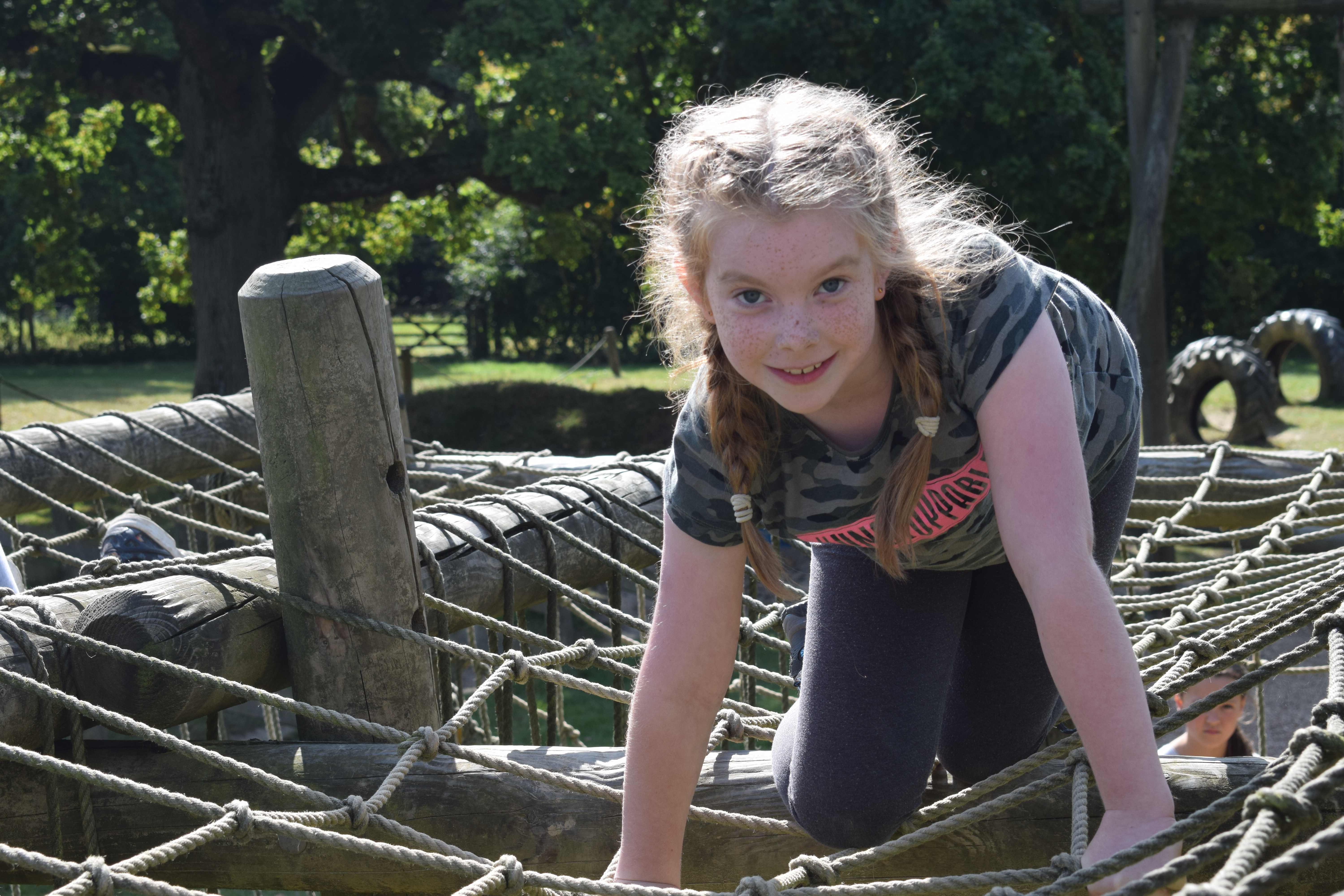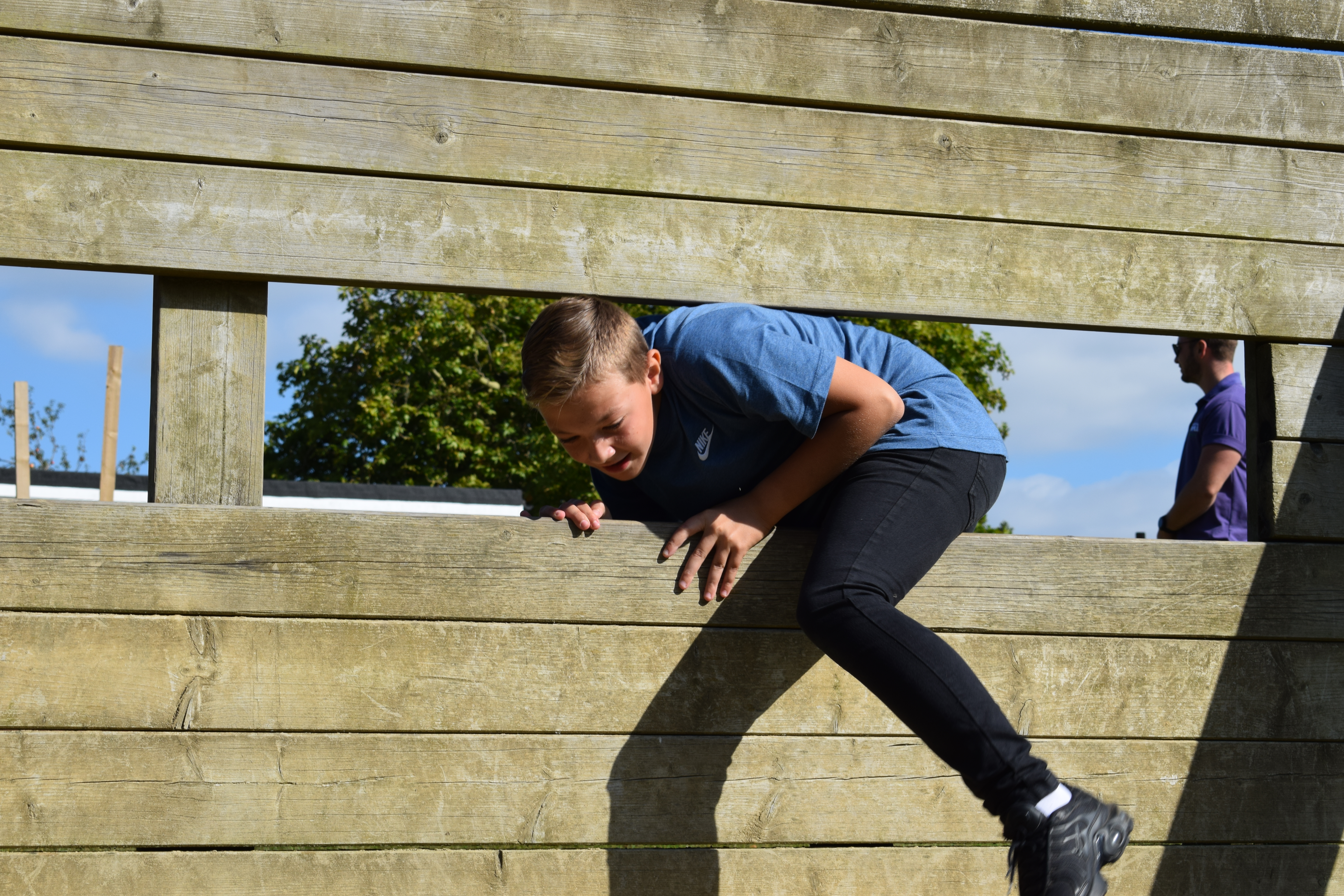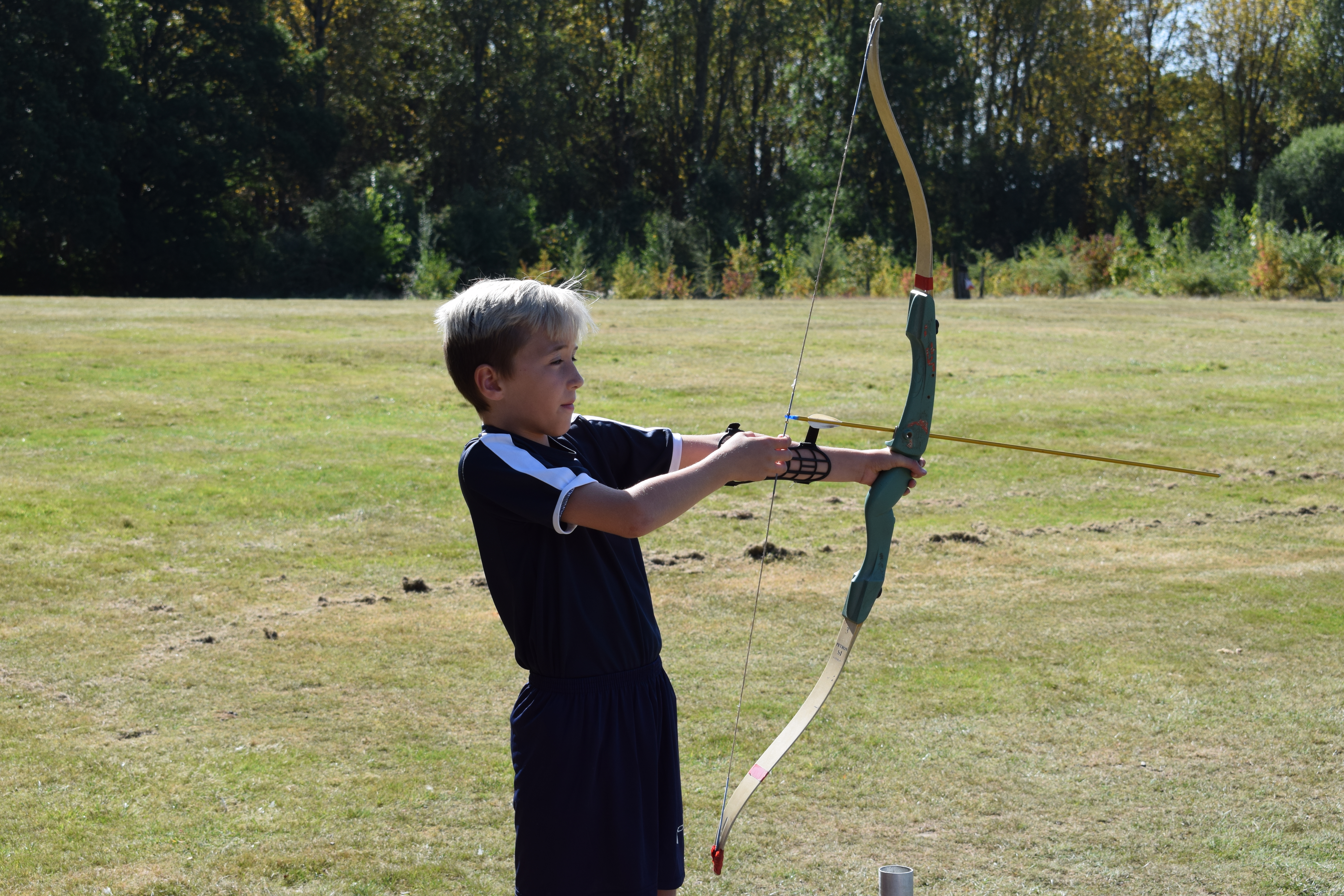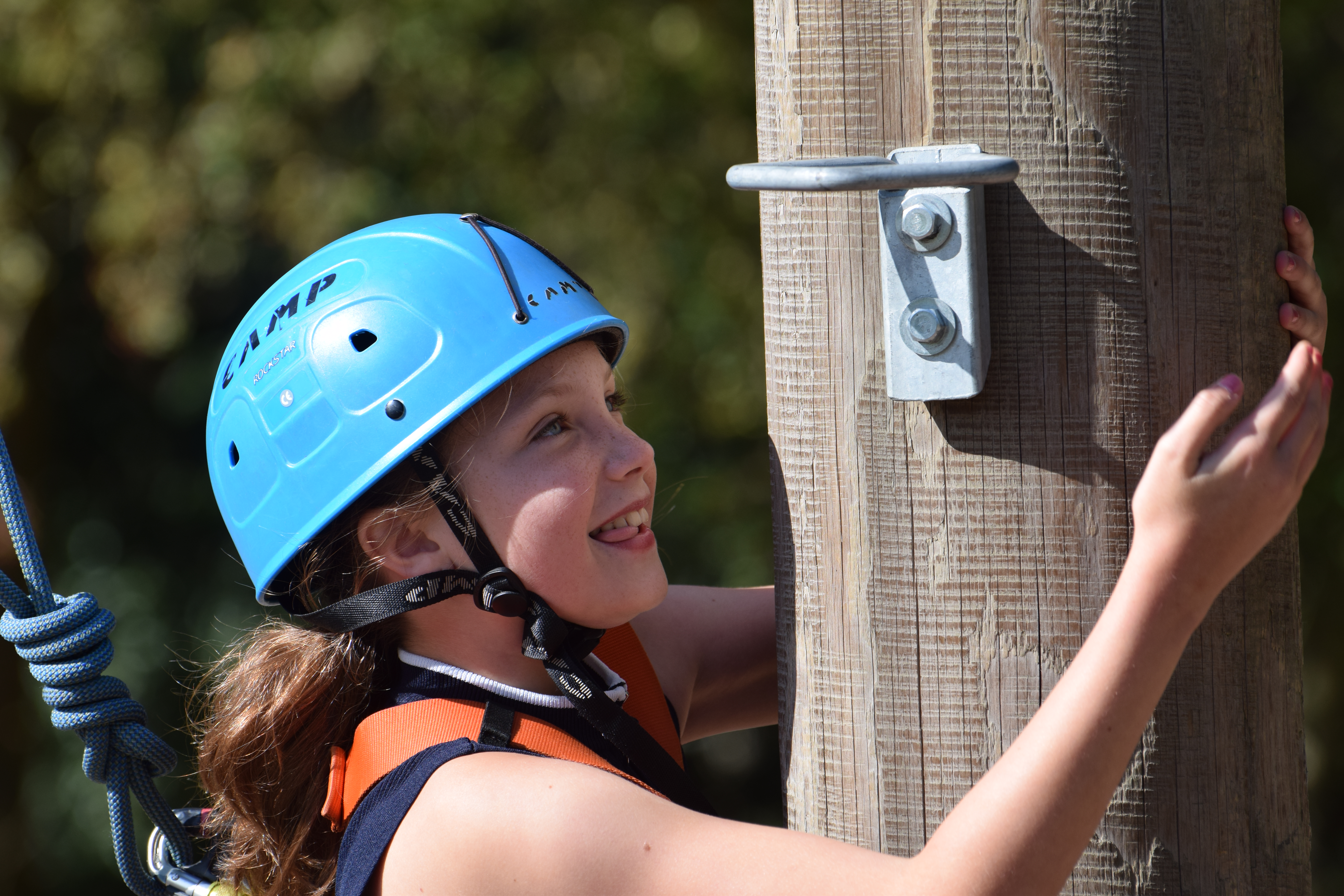 Year 5 and 6 Meet the Teacher and Team Afternoon
Click here to view our presentation from the Year 5 and 6 Meet the Teacher and Team Afternoon that took place on Thursday 26th September.
PESE Meeting
Click here to view our presentation from the PESE Meeting on transferring to Secondary Schools that took place on Monday 16th September.
Arts Week- Festival Face Masks
During Arts week, the Year 6 children had the privilege of working with the local artist, Kate Merriman. They were able to explore South American culture and design and create their Diablo festival dance masks. They enjoyed working with clay and then painted intricate patterns and designs on their masks making them very eye-catching.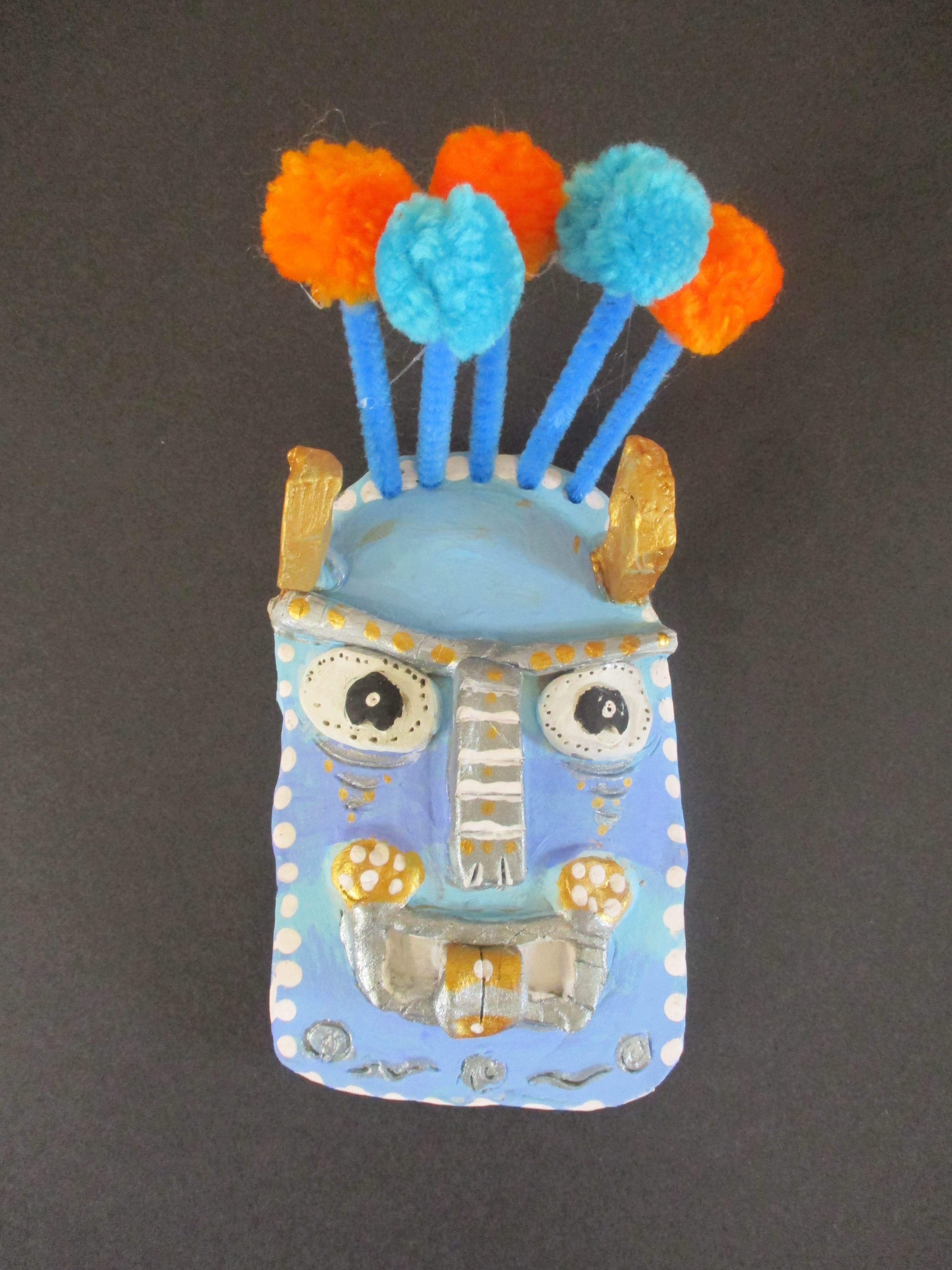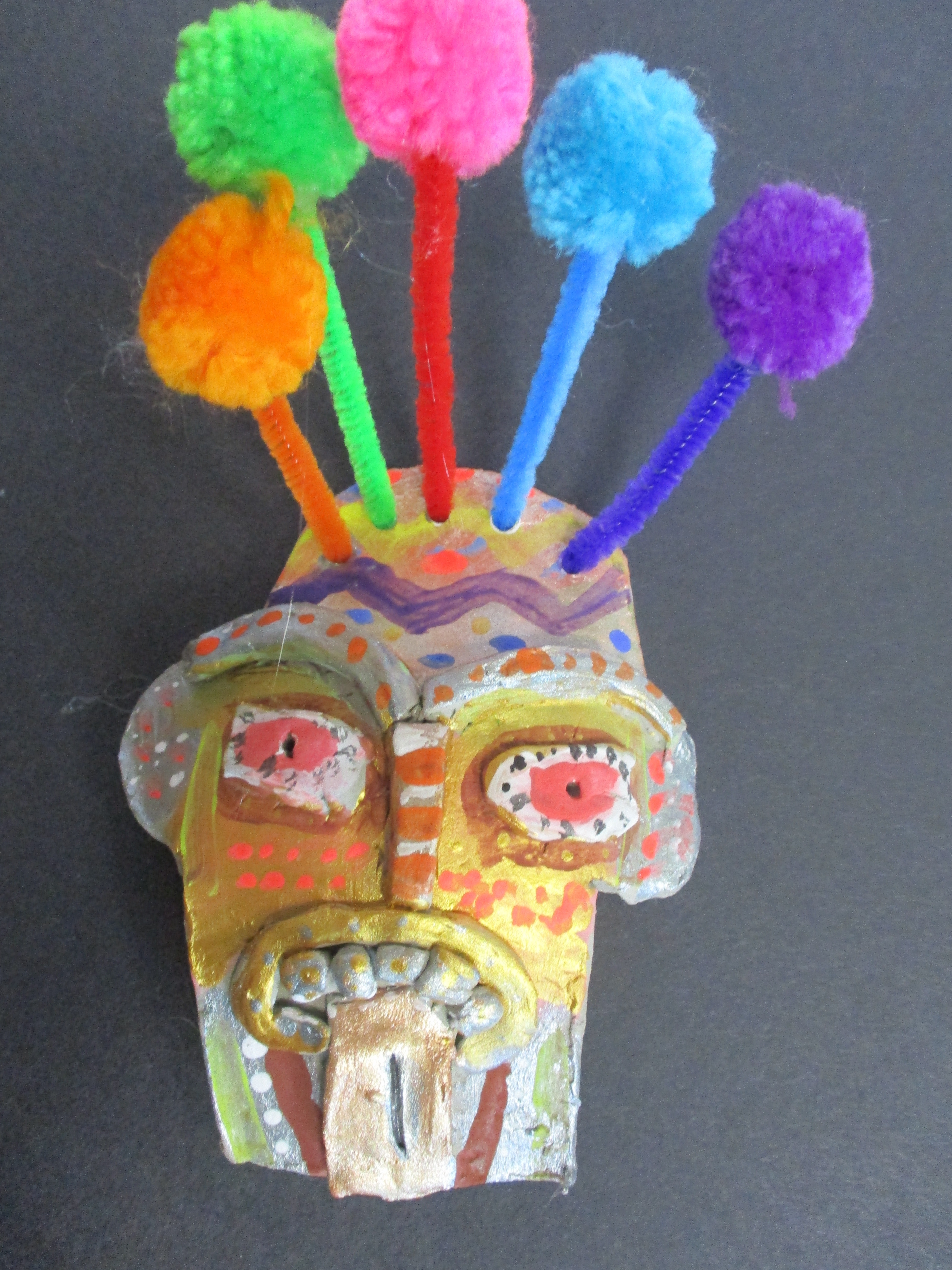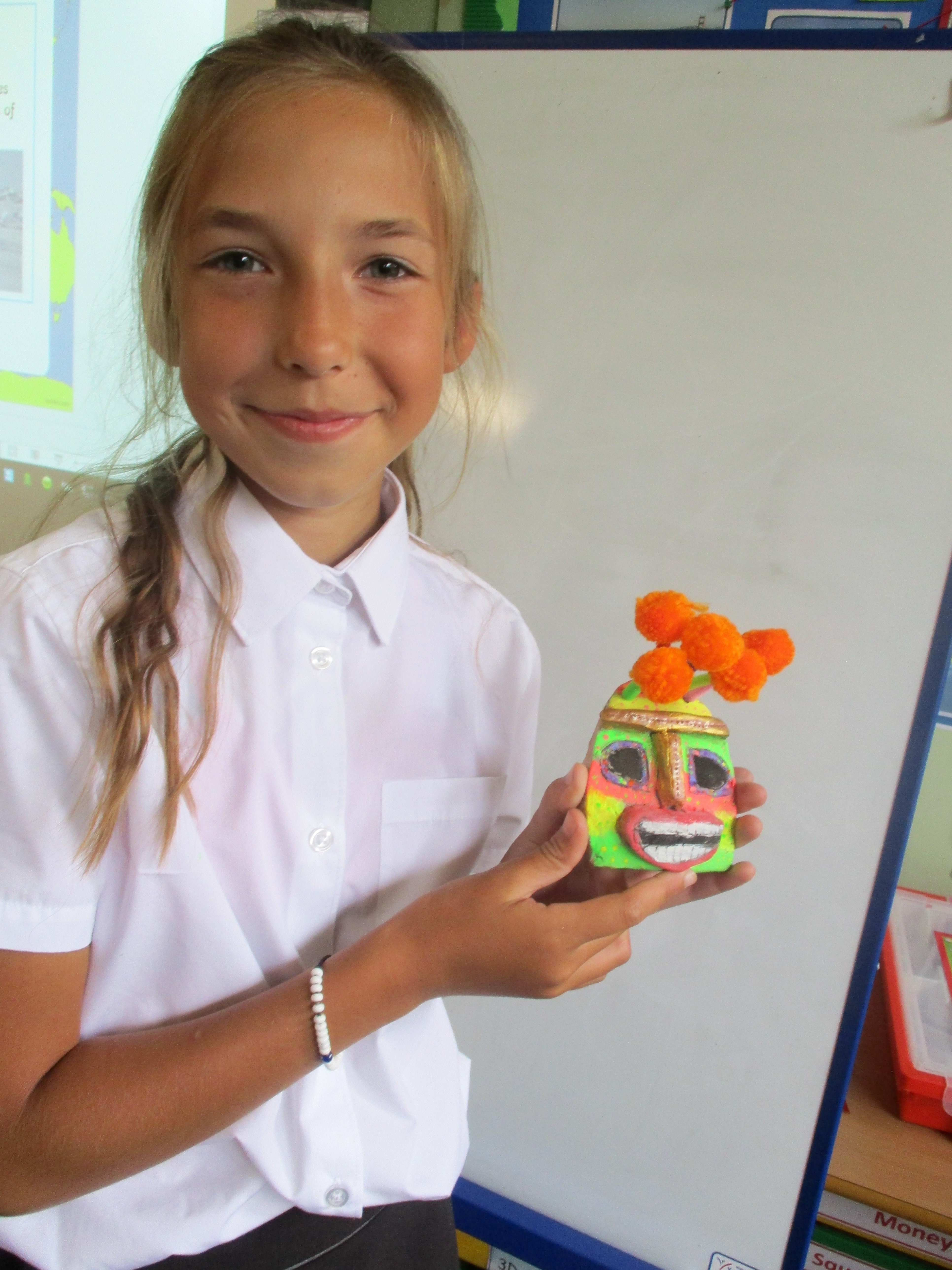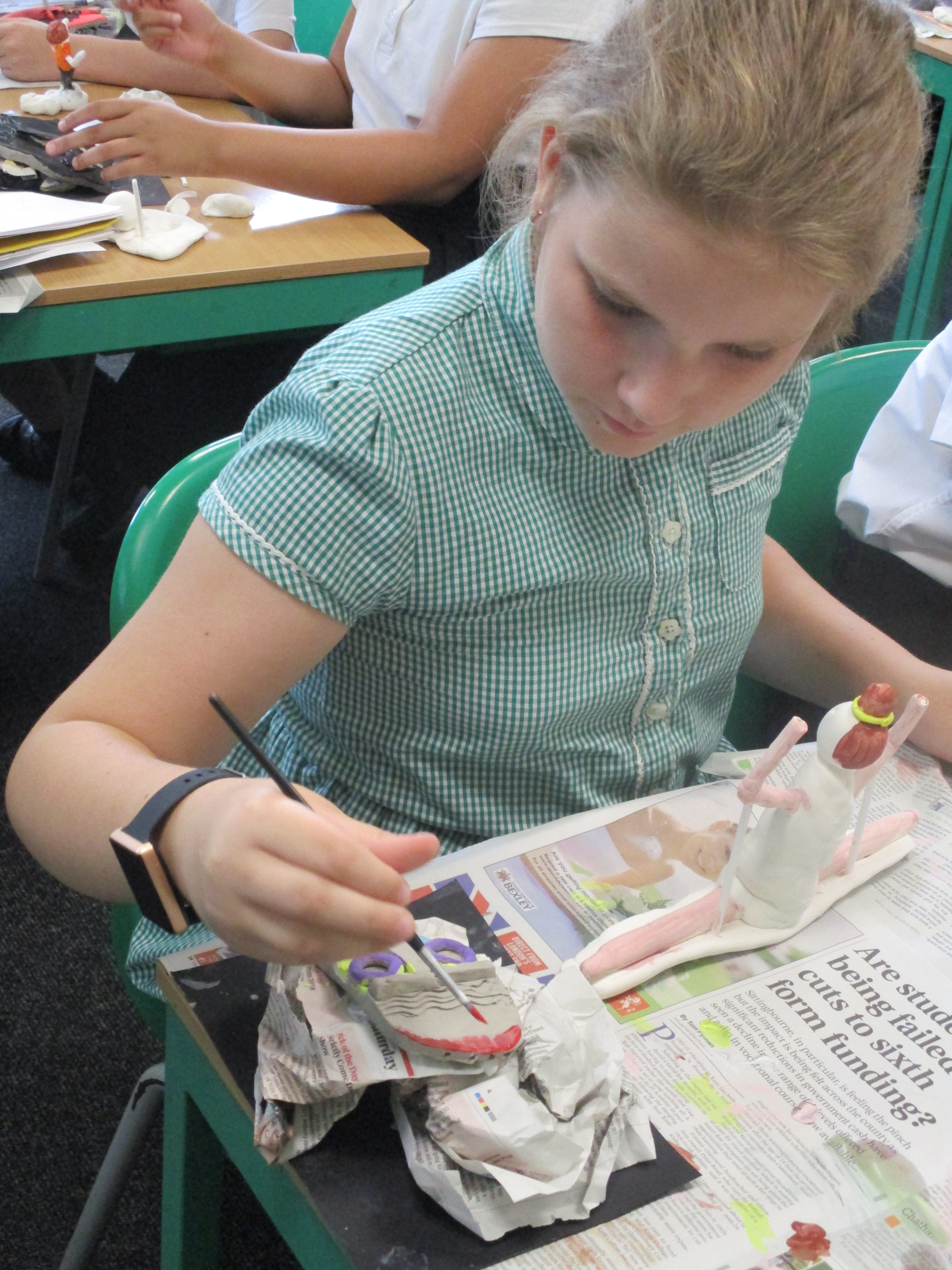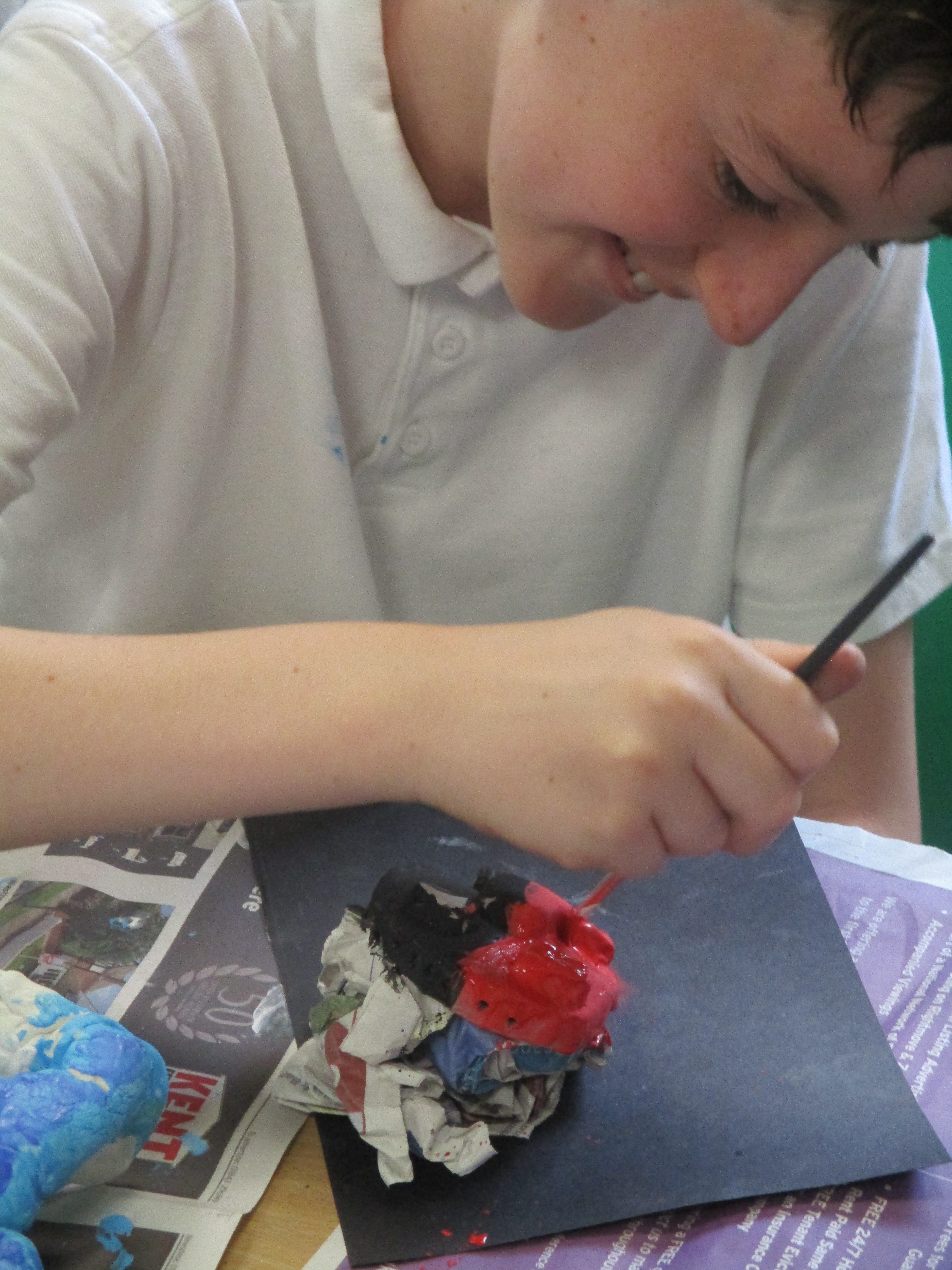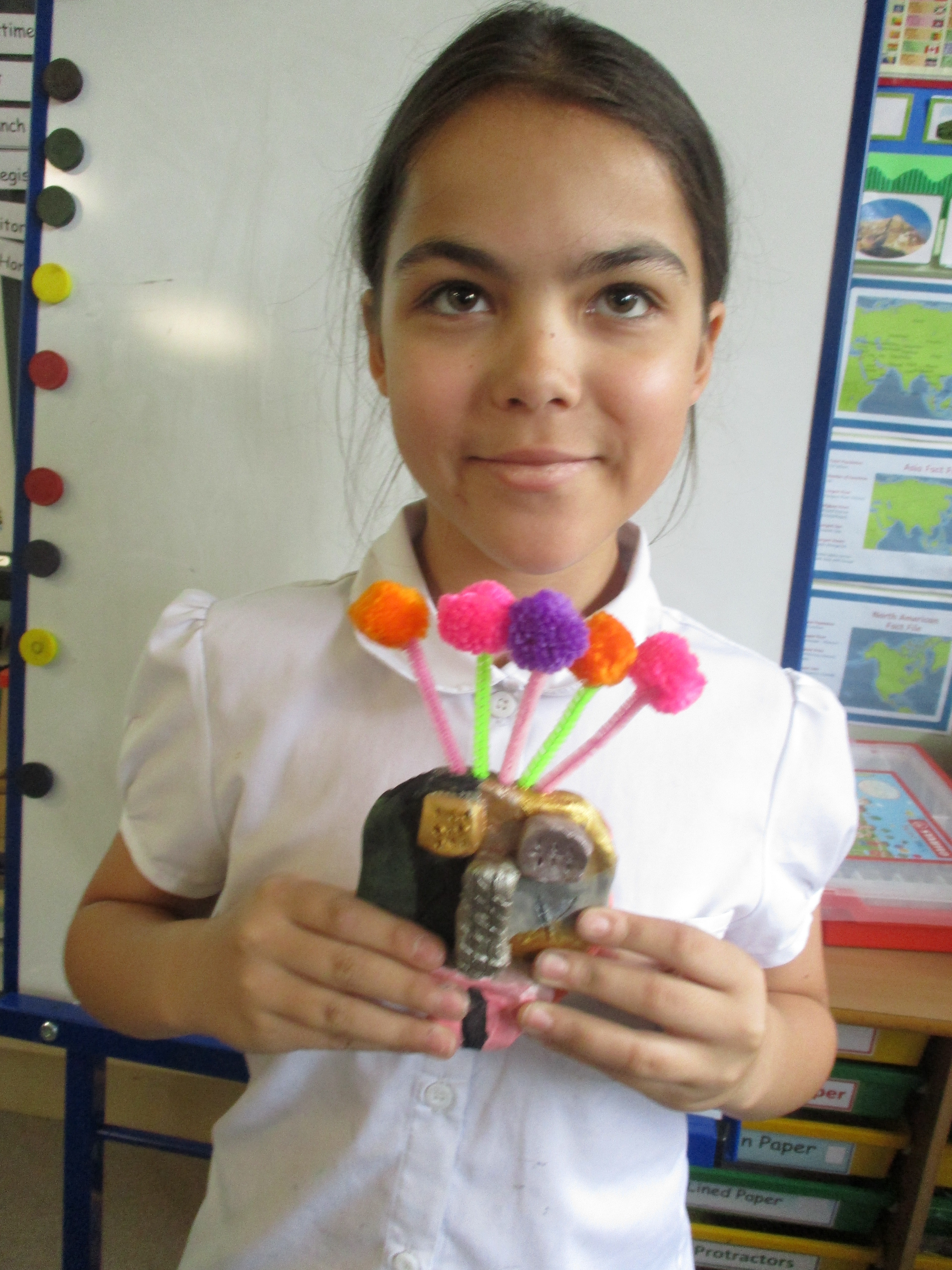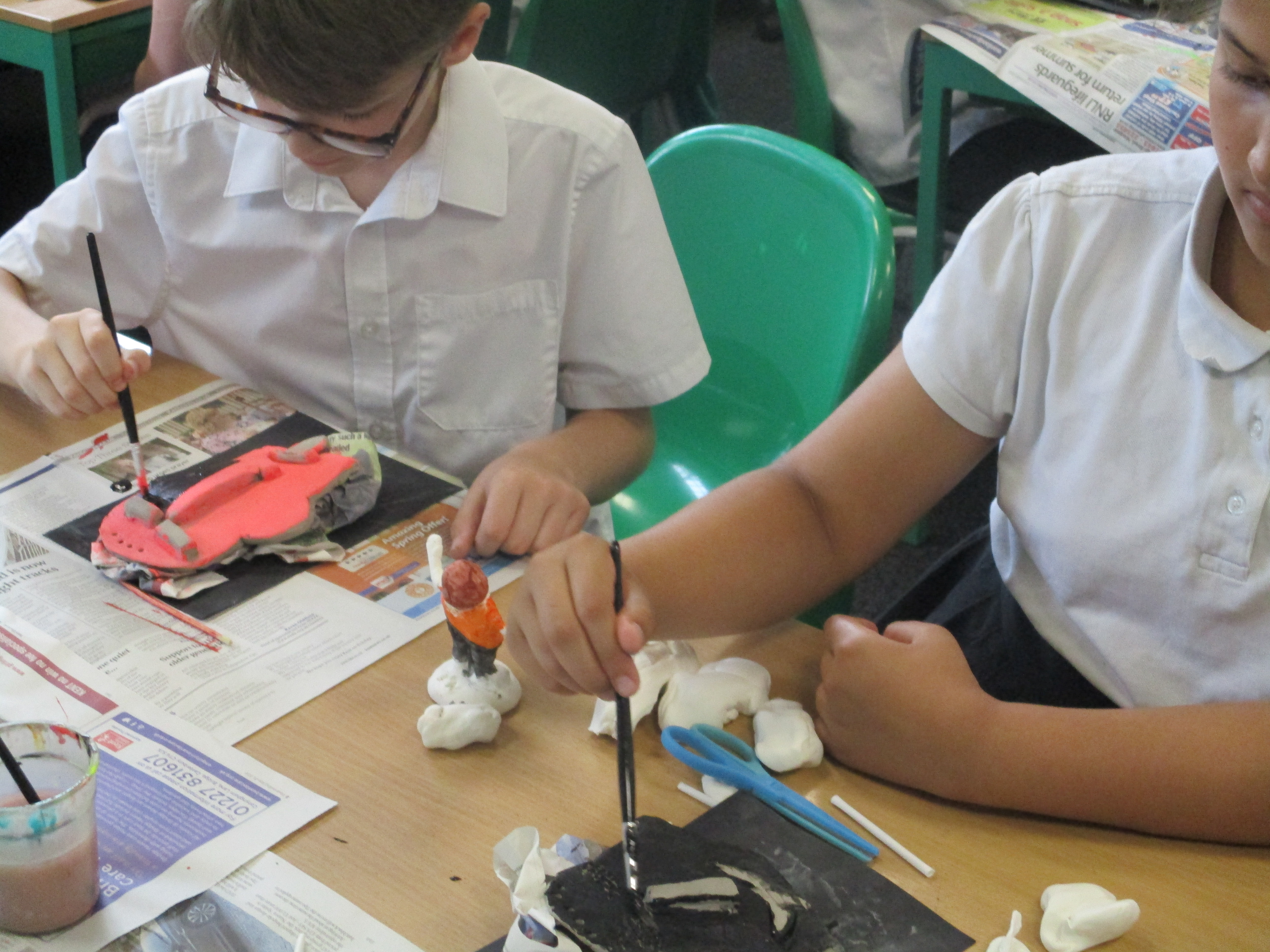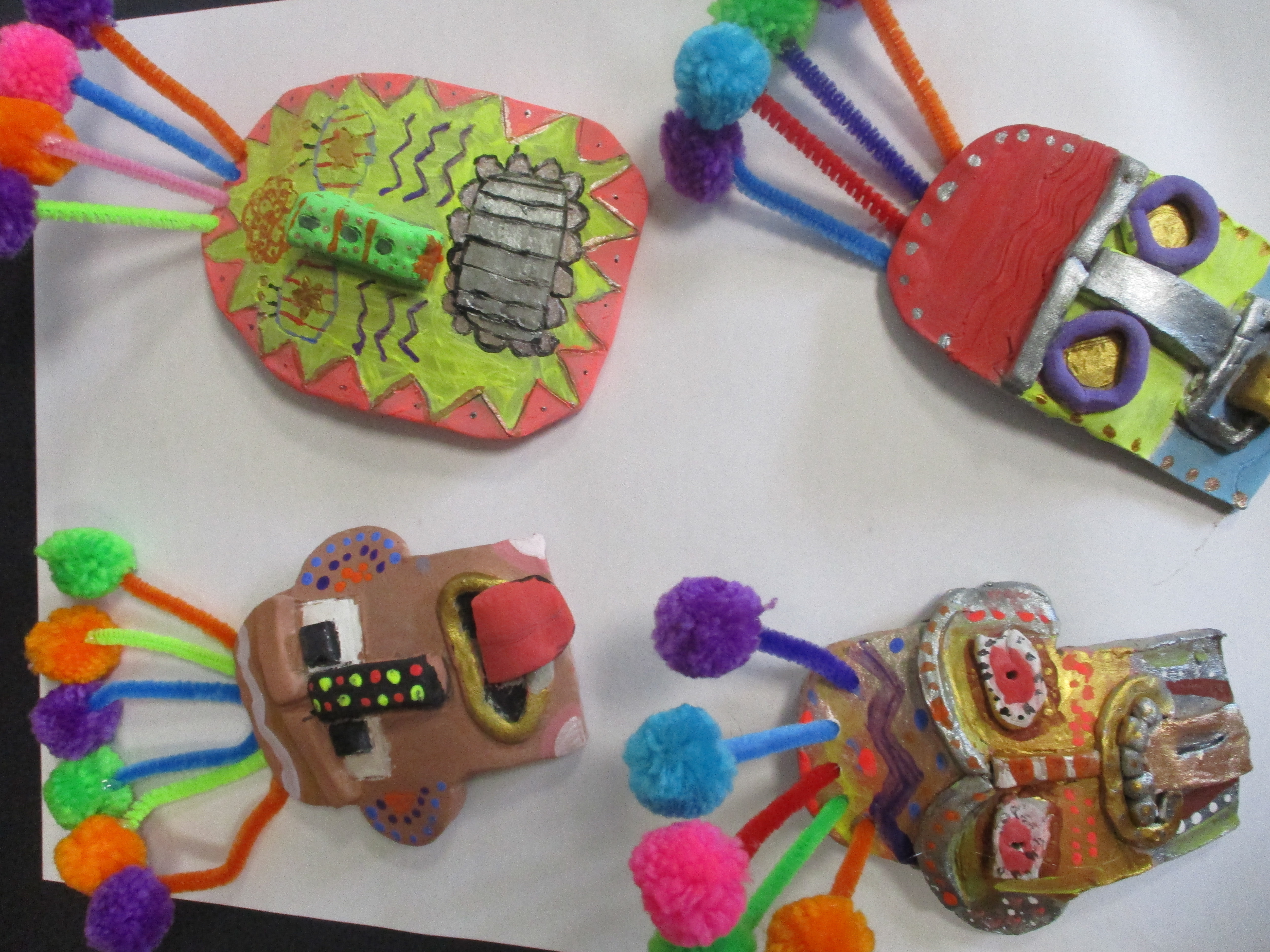 Plastic Pollution - Class 6B
Class 6B have been studying the horrific impact of plastic pollution on our planet. They were so concerned about this problem that the pupils wrote a letter to our Prime Minister Theresa May expressing their concerns. The pupils have been excited to receive a reply from 10 Downing Street, which outlined some of the actions that the Government are planning to take.
Please click here to view our reply from 10 Downing street
Year 6 Reward Trip - Discovery Park Science Jamboree
Some of our year 6 children visited the Discovery Park at Pfizers, to take part in the East Kent Science Jamboree. During our visit, the children watched a Science show, where they were able to learn about different aspects of science and how it influences our everyday lives. As well as this, the children observed some exciting scientific demonstrations, which allowed them to see just how exciting science really is!
After the show, the children visited different 'wacky' science activities, these were 'hands-on' allowing our pupils to become real scientists for these sessions. The children learnt how to test the pH of liquids, discover how the eye and brain really work and were also able to observe and learn about a newly designed robot, who even danced for our children to Michael Jackson's Thriller! Our children had a wonderful learning experience and were a real credit to our school.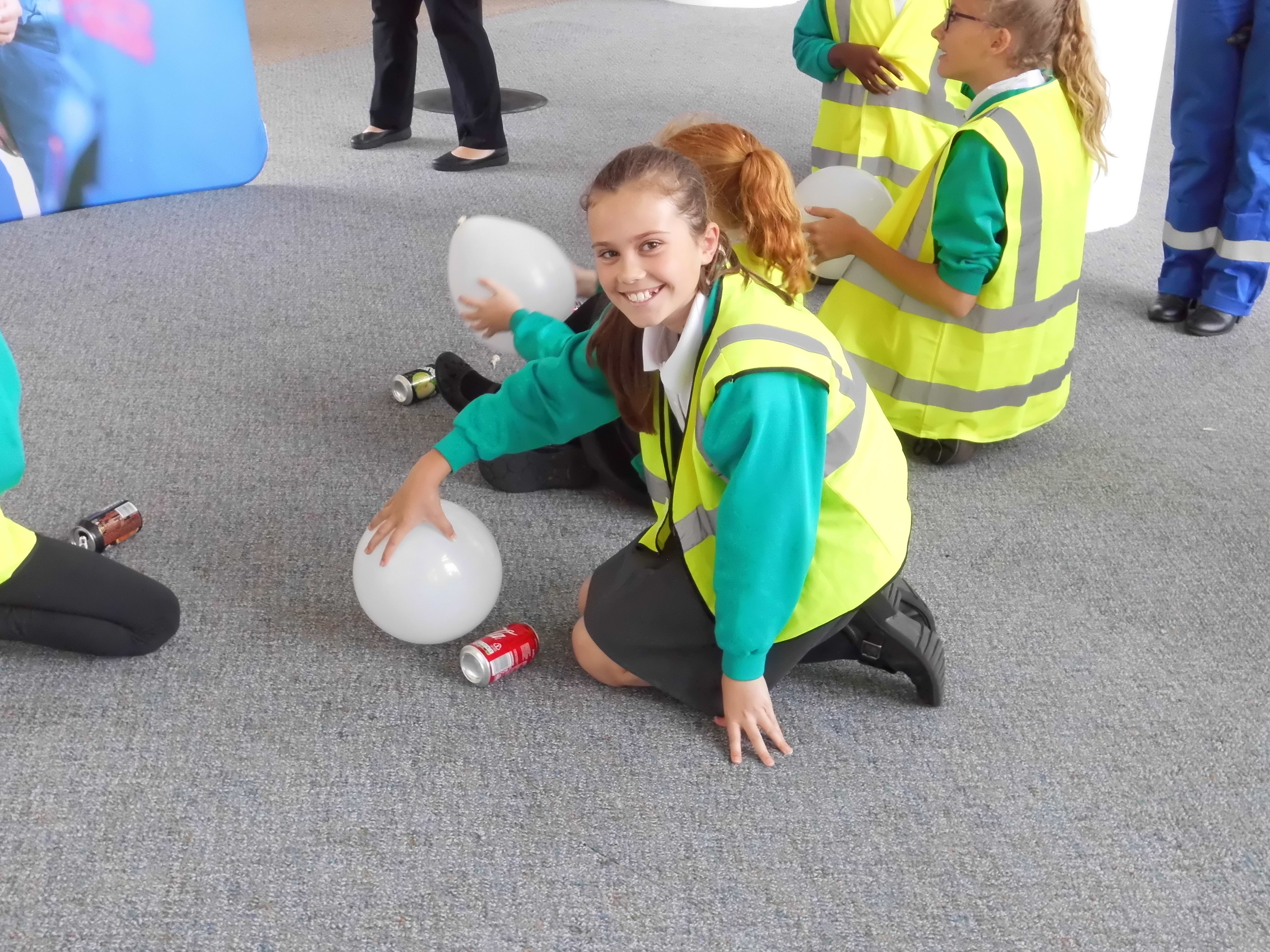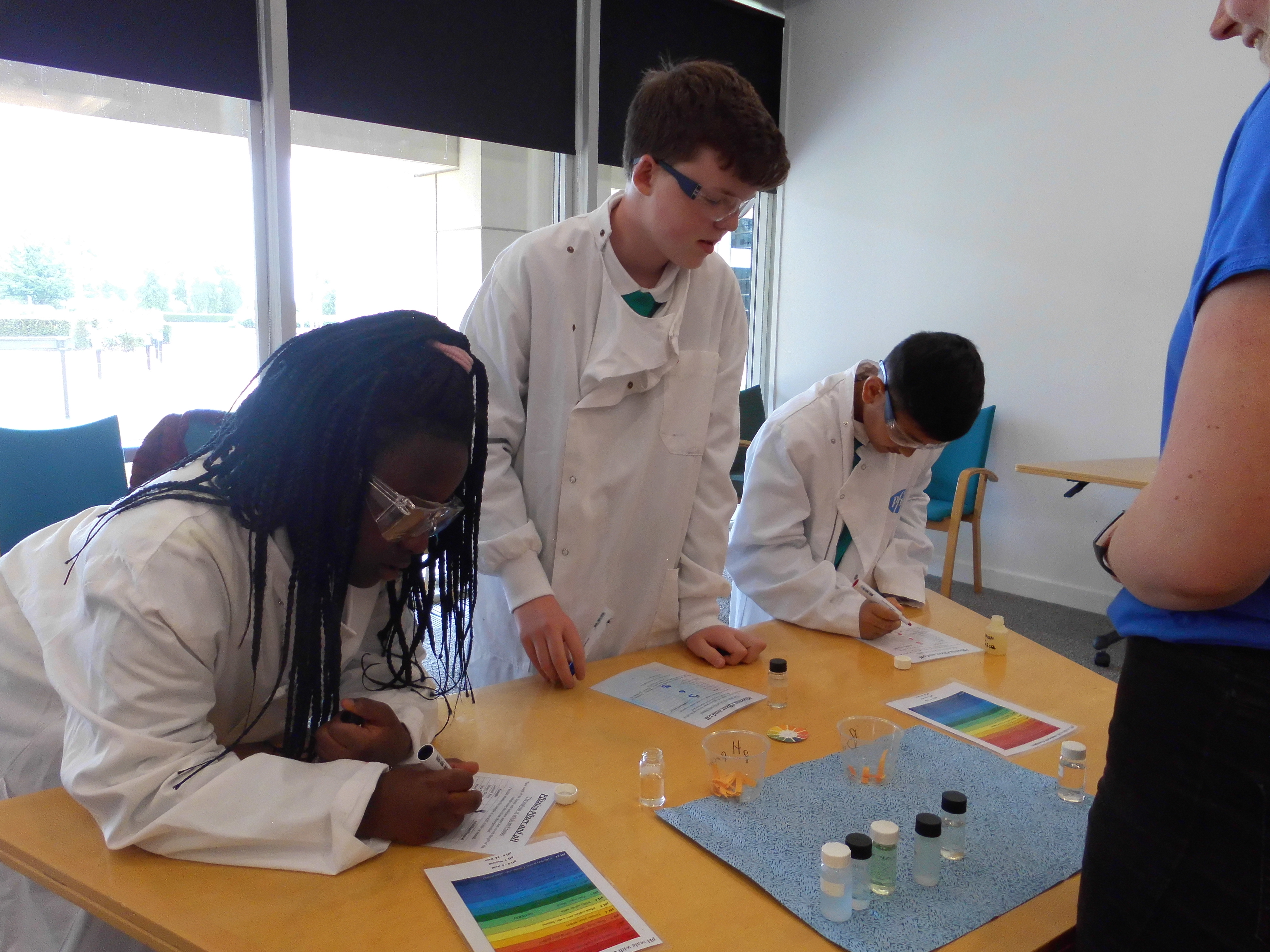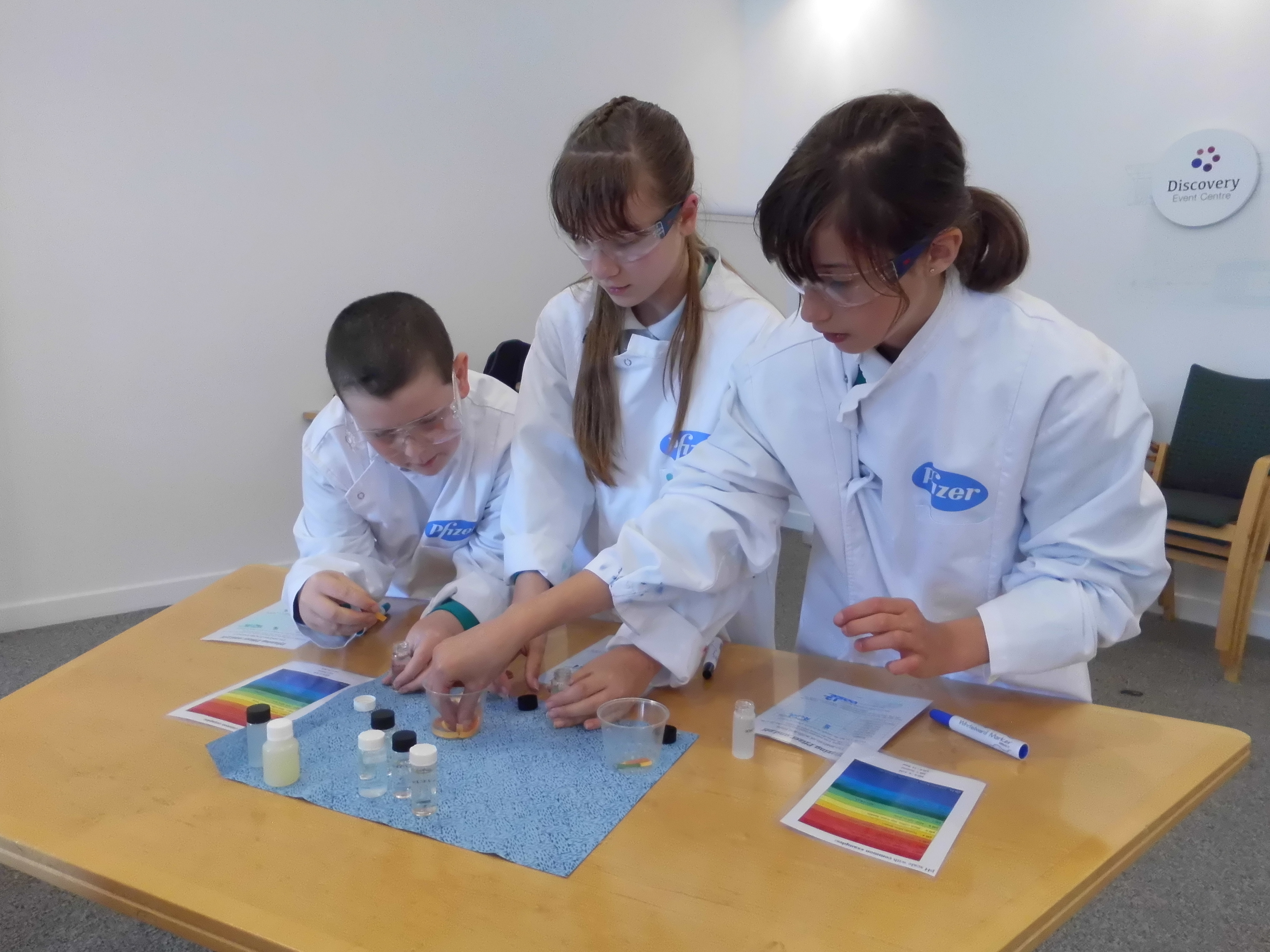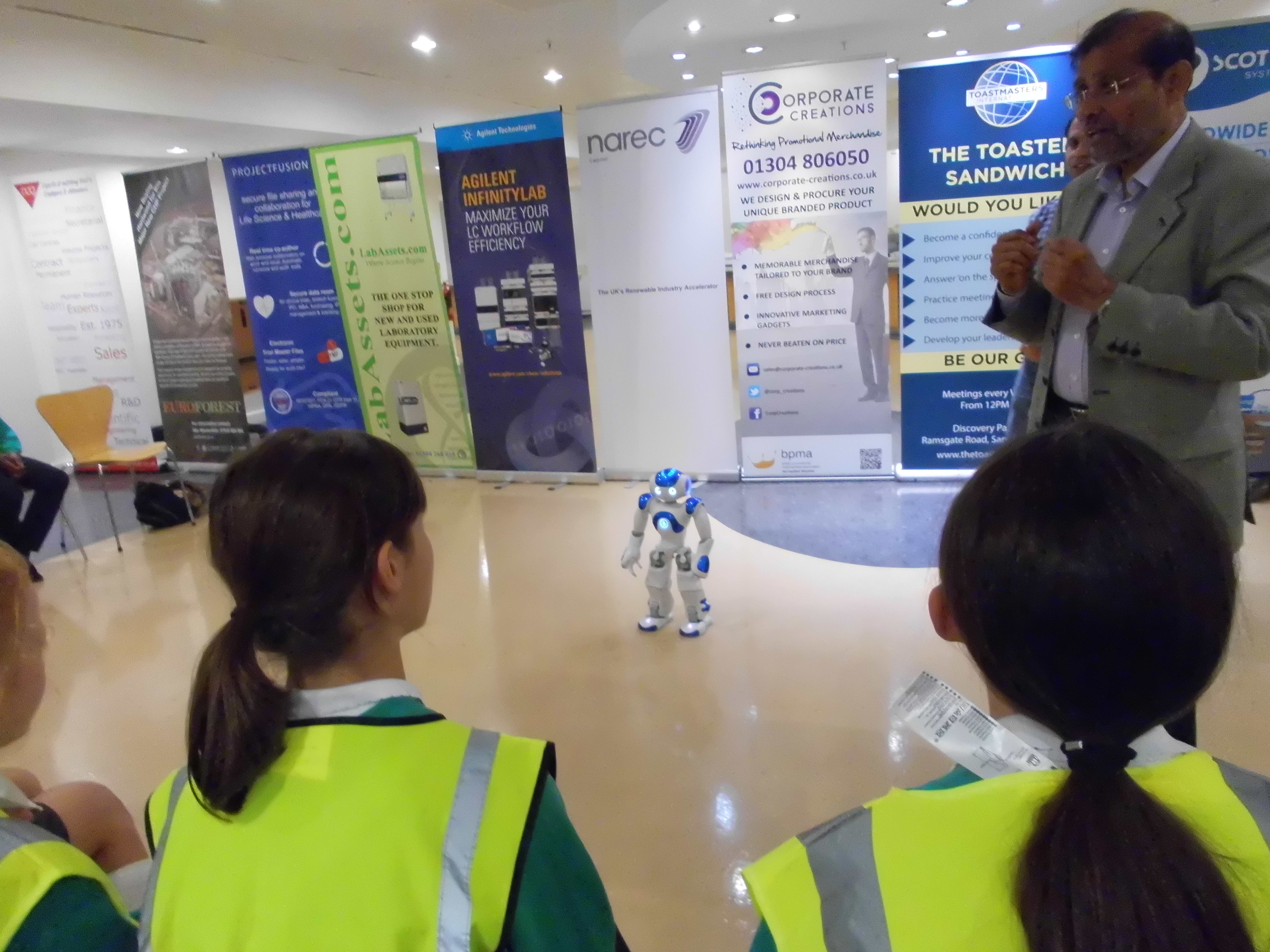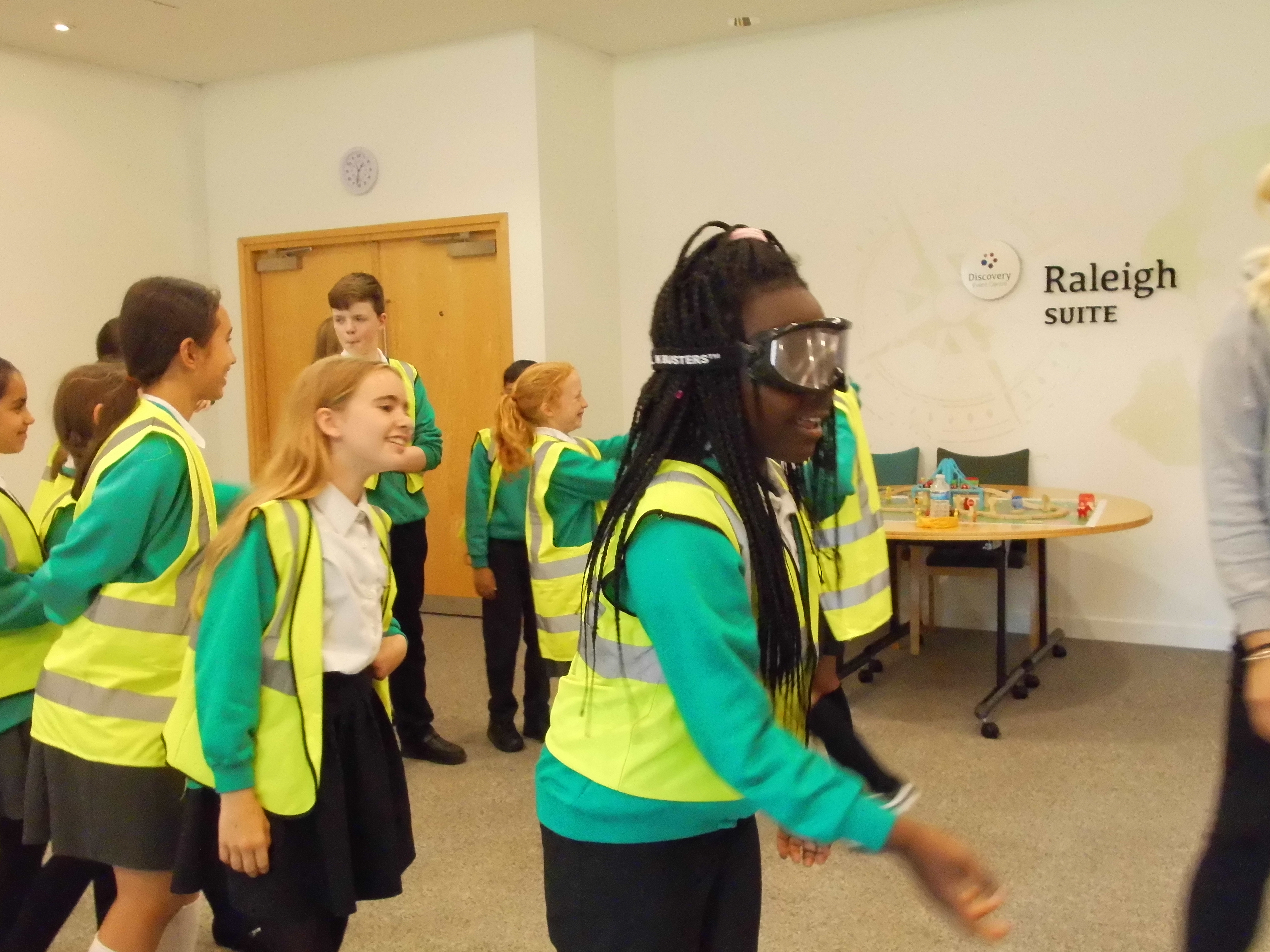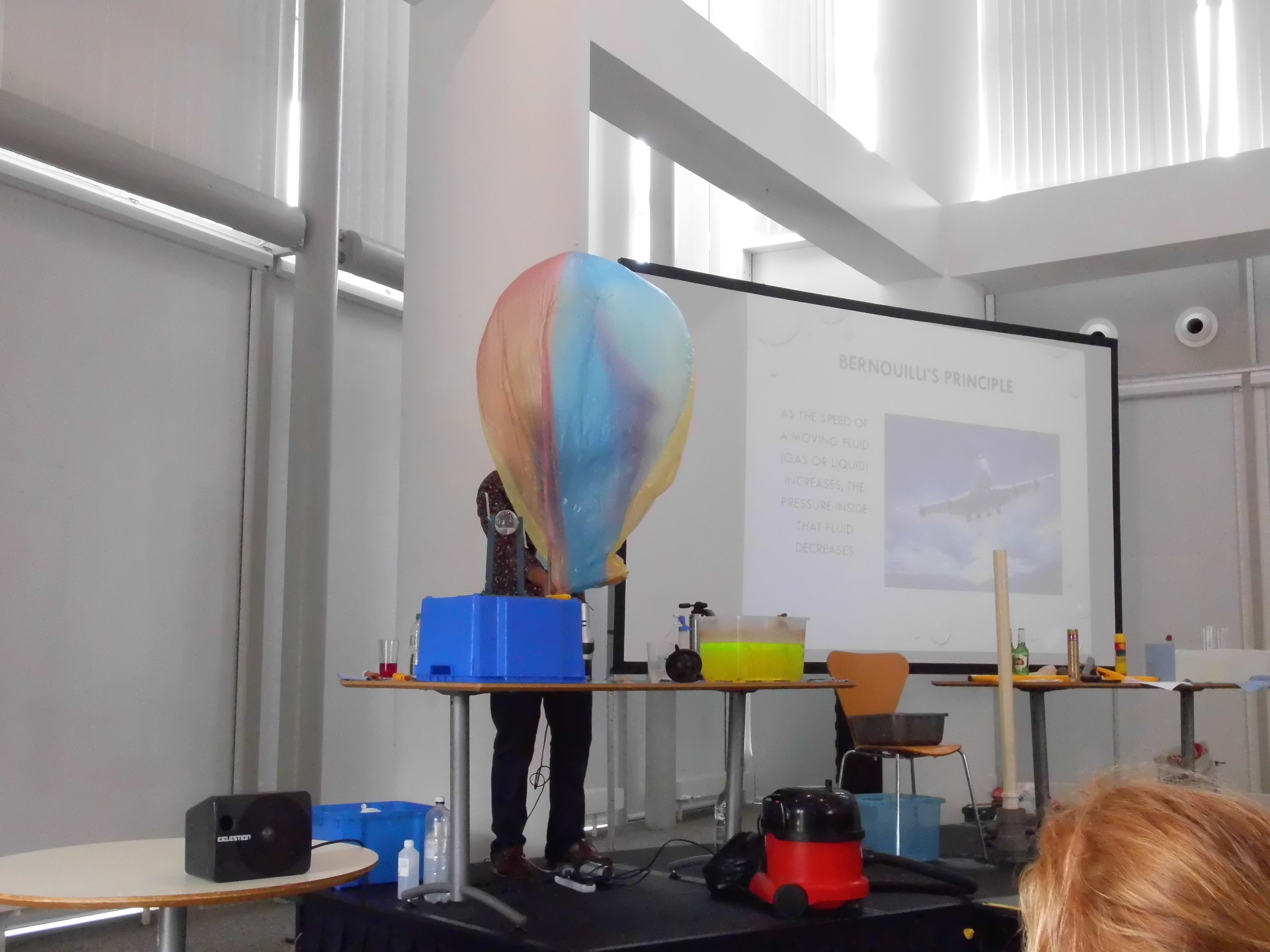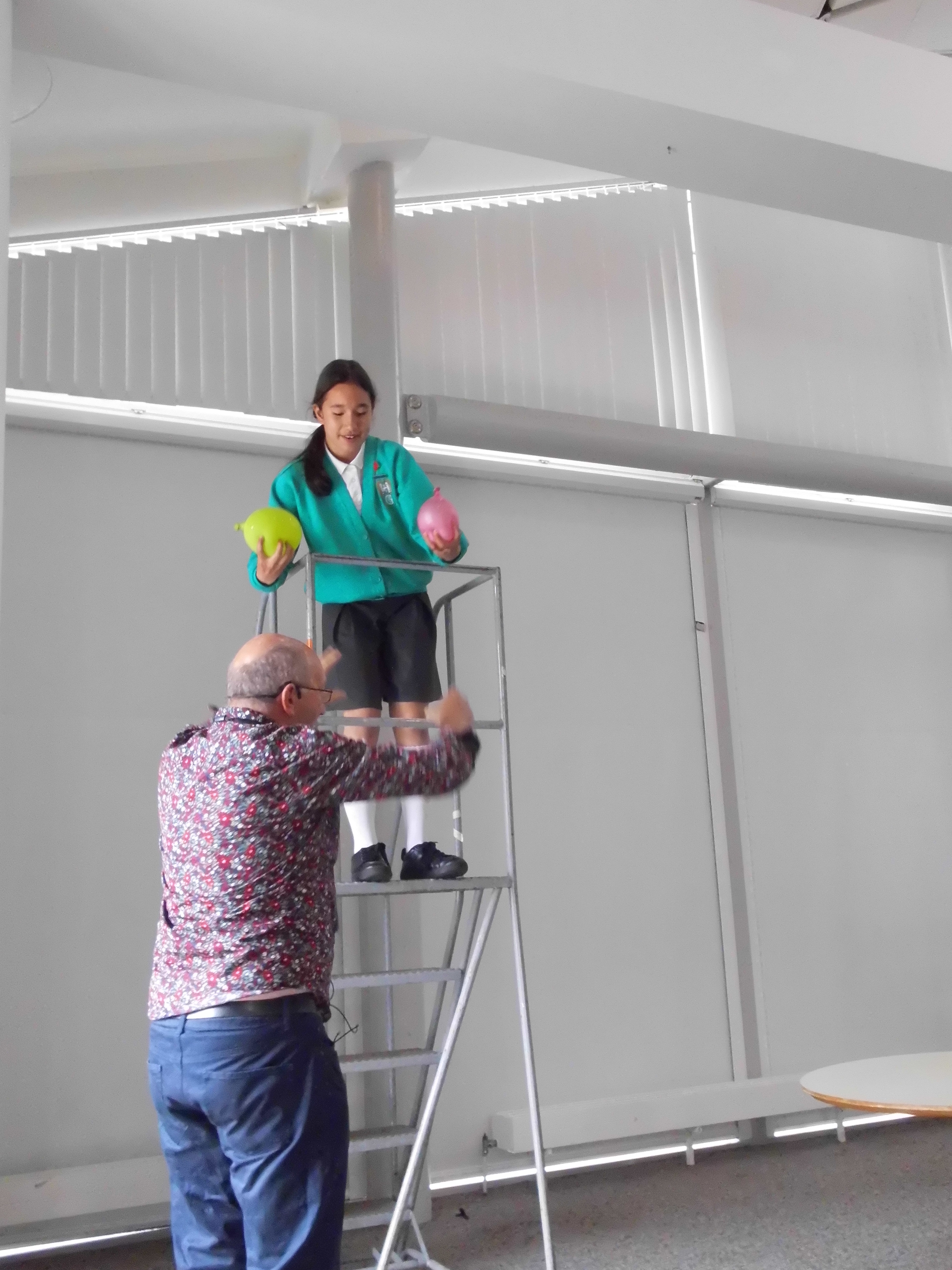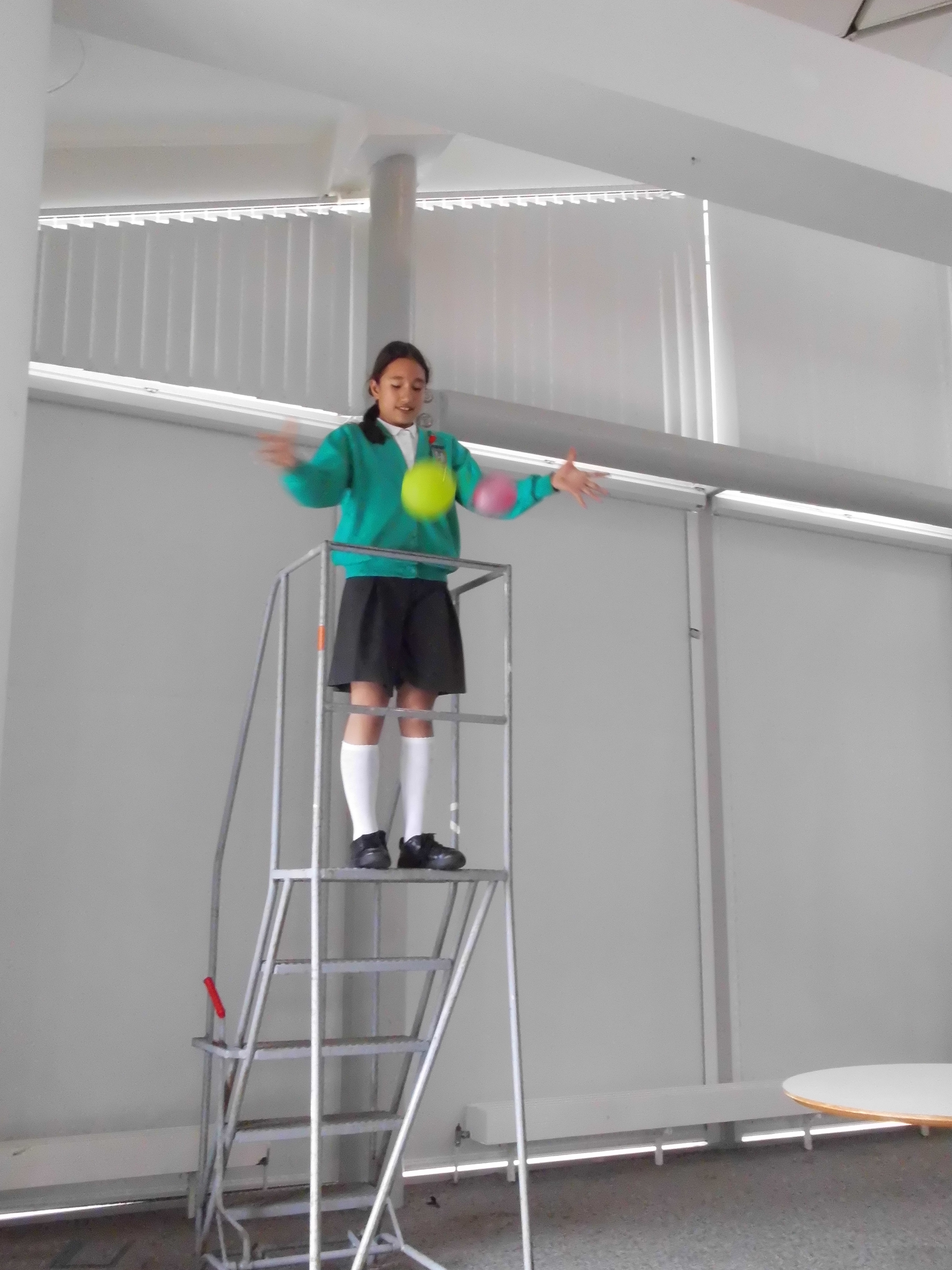 Year 5 PESE Meeting
Click here to view our powerpoint presentation from the Year 5 PESE meeting on transferring to secondary schools which took place on Wednesday 22nd May.
Year 6 SATS Meeting
Click here to view our information and guidance powerpoint on the expectations for the Year 6 SATS tests.
Brenda's Visit
Year 6 Visit to St James' Church
On Monday 25th March, year 6 visited St James' Church to take part in some Easter activities, which were linked to the RE curriculum. The children learnt about the Easter story and throughout the morning worked in teams to investigate this. The ladies of St James' Church made Garlinge very welcome; they kindly arranged for the children to design Easter biscuits as a treat to take home. This was enjoyed by everyone!
A lovely morning was had by year 6, with plenty of thought-provoking discussion and teamwork demonstrated throughout our time inside the church. Thank you to Reverend Rae and his team of helpers at the church, who made us very welcome.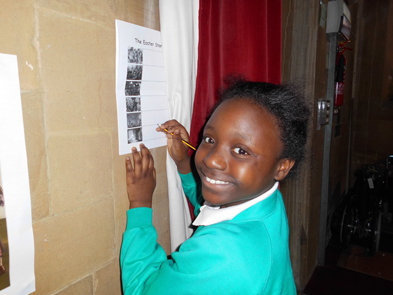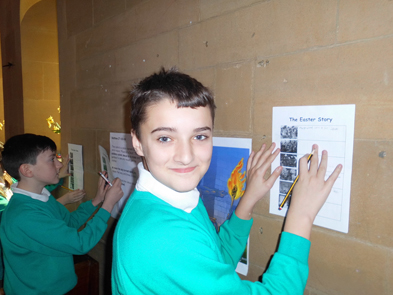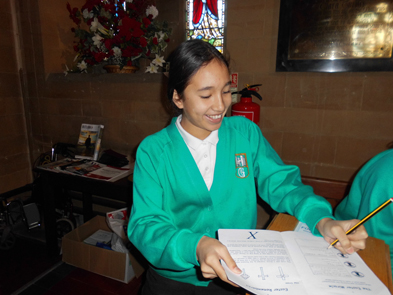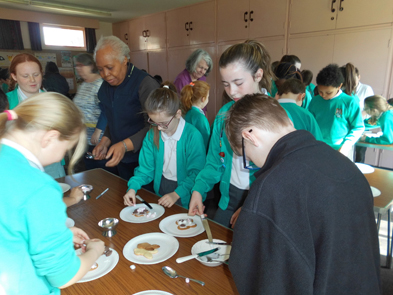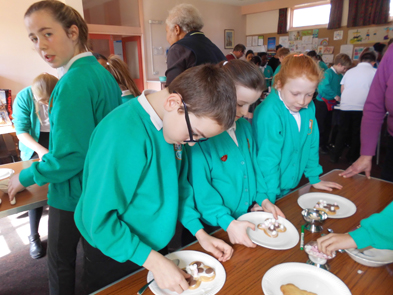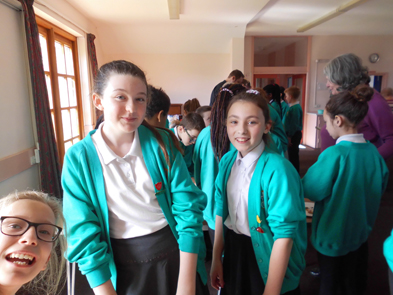 Year 6 Visit to Dreamland
Year 6 went on a school trip to Dreamland to take part in a series of activities designed to help them with their transition to secondary school, these workshops focused on: road and railway safety, First Aid, water safety, using the internet responsibly and also the importance of attendance.
It was a fantastic opportunity for the children to learn many about many things they will need to know about as they make their move to secondary school. As you can see, the children had a great time and learnt a great deal too!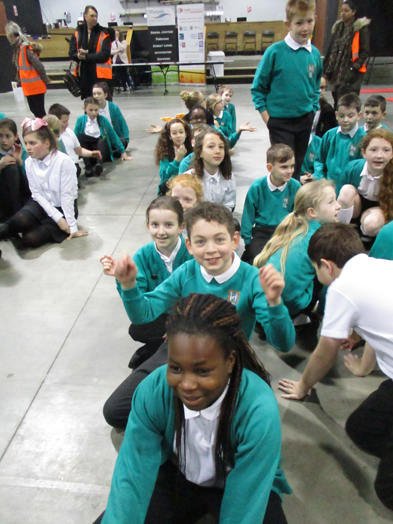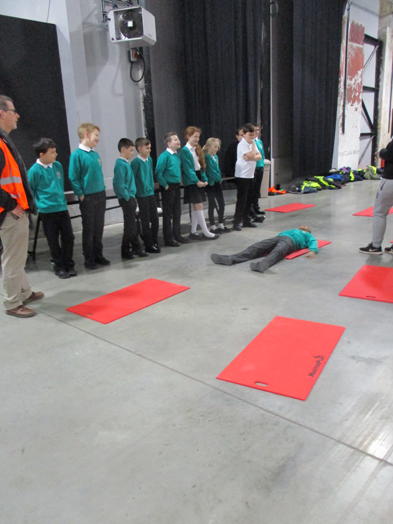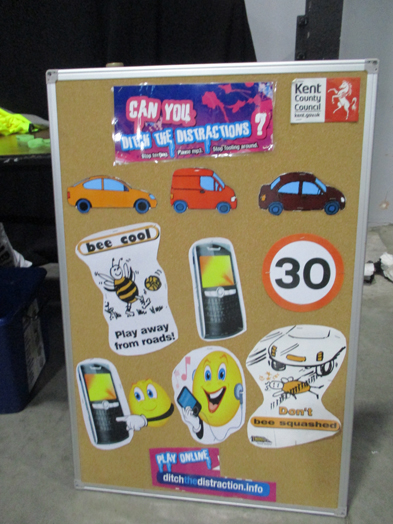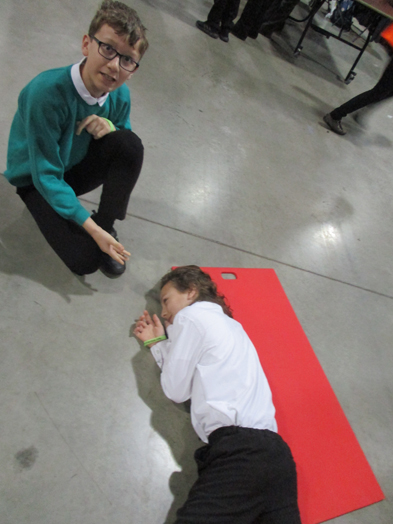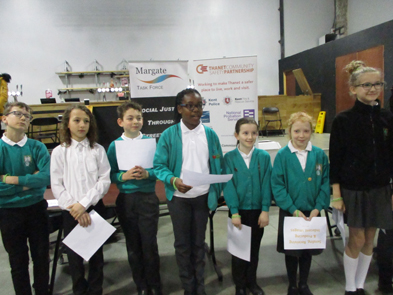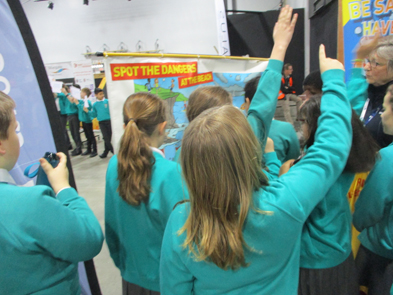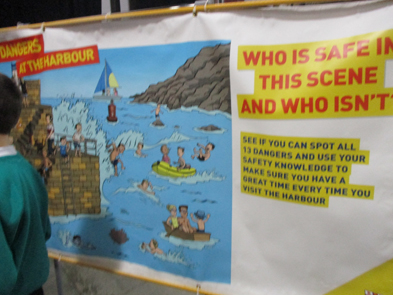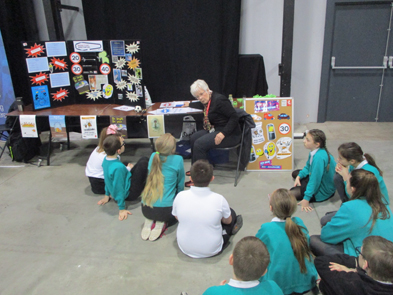 Year 5 Parent Workshop
At the end of January, year 5 welcomed their parent's into class for the afternoon to make clay statues. Both children and adult's thoroughly enjoyed making the Statue of Liberty and the creations were magnificent!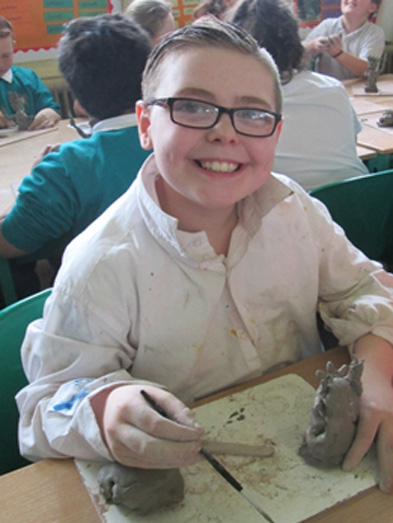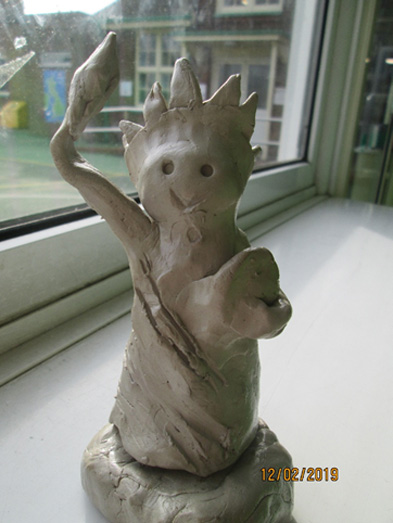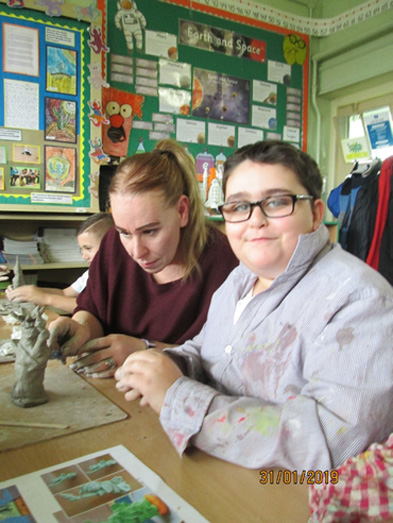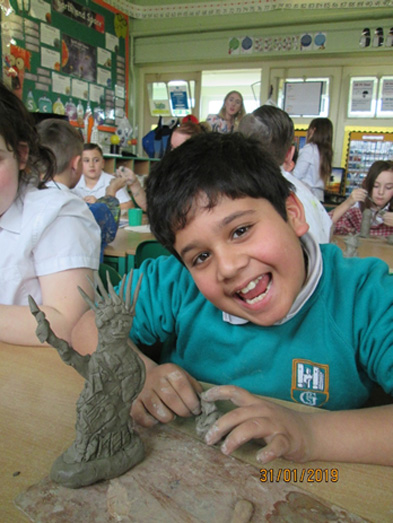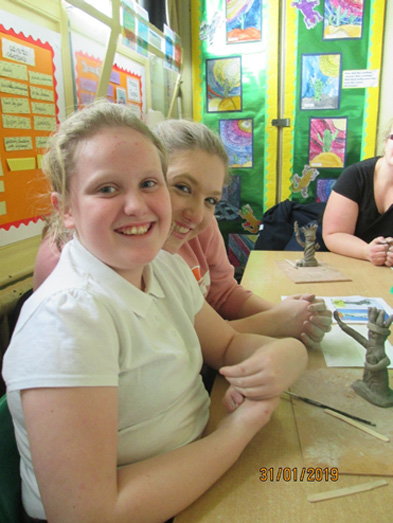 Fire Safety Talk
Year 5 and 6 were visited by a fireman and were given a Fire Safety Talk. The talk focused around the importance of smoke alarms, having a fire safety plan for their home and advice on what they should do if they were ever caught up in a house fire. The children were thoroughly engaged throughout the assembly and asked some very insightful questions at the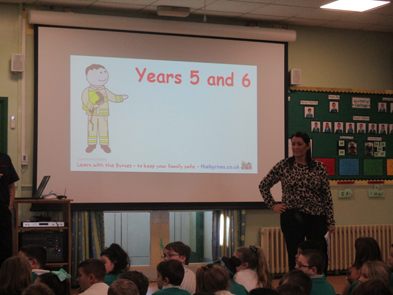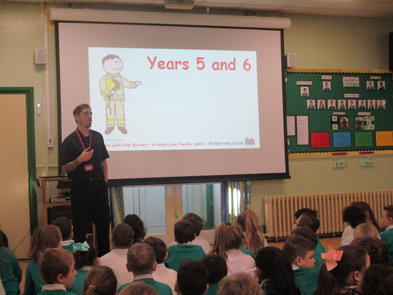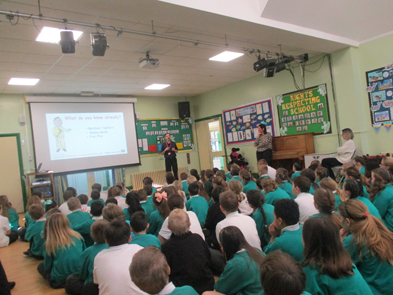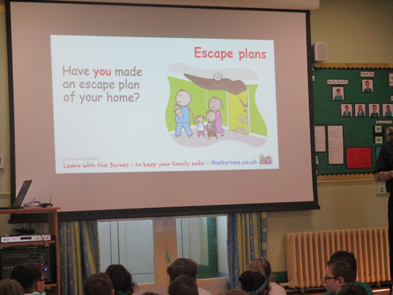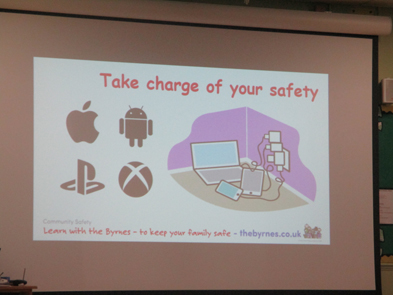 Year 5 American Animals Workshop
To kick start our USA topic, we enjoyed an American Animals workshop. We met a skunk, a snake, a coati, a desert tortoise, an armadillo and a tarantula, all of whom can be found in the USA. We also had the added bonus of meeting some playful meerkats. We used all the factual information we learned, to create some informative non-chronological reports.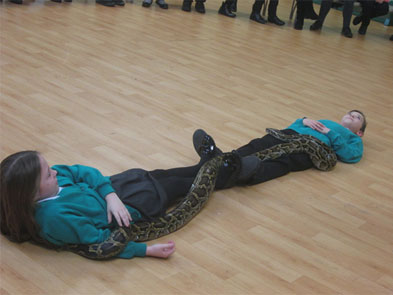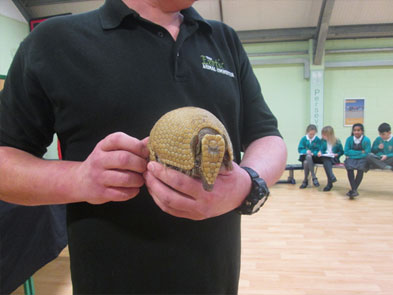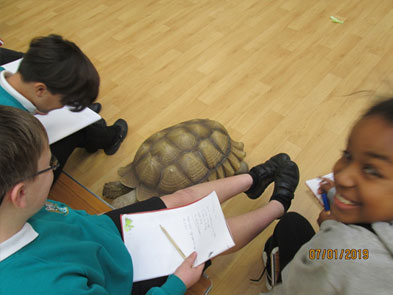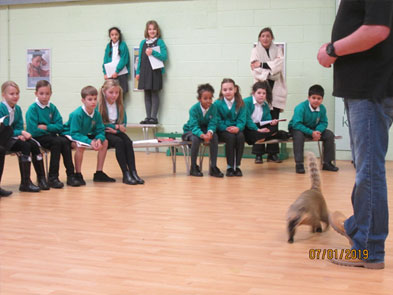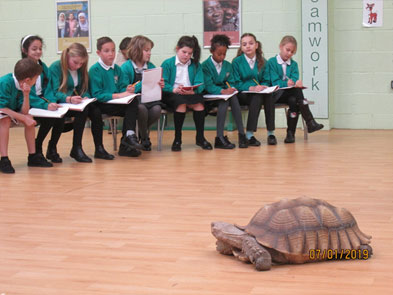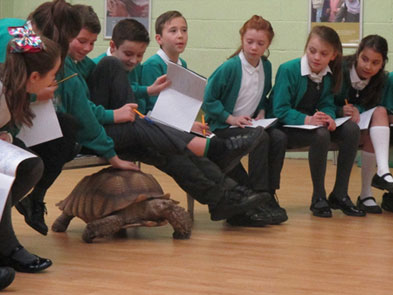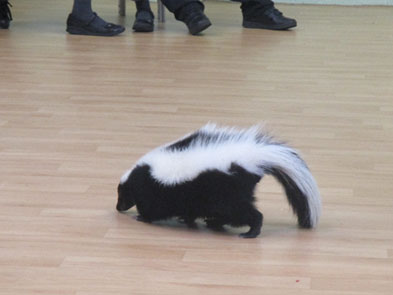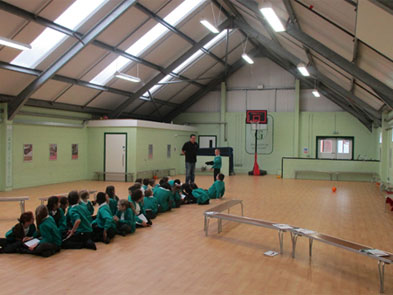 Year 6 Parent Afternoon - February 2019
Our year 6 children and parents/carers had a fantastic afternoon working as a team together, using their emotive imagery skills. This was linked to 'The Blue Planet Plastic pollution' project, which is a whole school focus this year. We watched a variety of 'Blue Planet' clips and discussed the problems that plastic pollution is sadly causing in our seas and oceans. From there, the children and adults worked in teams to create a design that was presented onto our 'plastic pollution-themed bunting'. Each piece of bunting displayed a different thought, image or message, linked to the plastic pollution that is happening on our planet today and the impact that it is having.
Year 6 Plastic Pollution
Year 6 have been researching the shocking facts about plastic pollution on our planet. We have discussed the damage that humans have done to both land and sea and how we can try to help prevent further damage. The pupils have created an emotive piece of artwork portraying the effects of plastic on our sea and ocean wildlife when reflecting on this subject. They used collage techniques when creating their designs.
Year 6 - Christmas Unwrapped - St James' Church Visit
On Monday the 10th of December, Year 6 attended 'Christmas Unwrapped' (an event held at St. James' Church), which included some 'Christmassy' activities.
The whole event was organised by Reverend Rae – the Vicar of St. James' church. We took part in some interesting quizzes, which contained some unexpected facts. Did you know that a donkey isn't actually mentioned as a part of the Christmas story! Because we were seated in two halves – half of Year 6 on each side of the pews – we took turns going to one of the two activities at a time. The more 'hands on' activity of the two, was decorating our own Christmas biscuits. Some kind ladies, who regularly go to St. James' church services, came and provided us with chocolate buttons, icing and marsh-mellows! The other activity was information about the story of Christmas. We found out the true meaning of Christmas, and uncovered the myths that have clouded over the nativity story over years and years. Overall, it was a marvellous experience and we are very thankful that Reverend Rae agreed to Year 6 visiting St. James' church.
Lenny and Ella – 6A
Year 5 Anglo Saxon Cookery
The children in Year 5 had the opportunity to make some Anglo Saxon honey oatcakes. They enjoyed making and eating them; they were quite delicious! Afterwards, they wrote a set of instructions on how to create them in English lessons.
Year 6 Celebrate Remembrance Day
As part of our Outdoor Learning Day, our year 6s used their creative and teamwork skills to create some amazing poppy art on our school playground. The children created some thoughtful and inspiring pieces that helped them reflect on the true meaning of Remembrance Day and why we wear poppies.
Year 5 Outdoor Learning Day
On outdoor learning day, our Year 5's took their Science learning outside. They investigated how size affects the effectiveness of a parachute and learnt about the forces that were in action.
Year 6 Secondary School Meeting Presentation
Please click on the link to view the powerpoint presentation shown in the meeting that took place on Wednesday 12th September informing parents of the Secondary School process.
5A Trip Science and Music Workshop
In terms 5 and 6, 5A had the delight of being invited to Hartsdown Academy to take part in Science and Music workshops. They thoroughly enjoyed the 'hands on' opportunity of becoming scientists for the afternoon. They used Bunsen burners when discovering about the effects of different gases and even had the opportunity to make elephant toothpaste! Meanwhile, in the music workshops, the children were enthusiastic when creating a rhythm sequence in a call and respond activity- using clapping.
Kent Police Open Day Maidstone
A few very lucky children were specially chosen by their teachers to attend an open day run by Kent Police in Maidstone on Friday 29th June. They were chosen for showing all the Garlinge values throughout the year and for having an excellent attitude to their learning. They got to try on official police uniform, search for illegal items in a car, watch a police dog training display and see how all the police weapons were used. The most exciting part for the teachers was watching them get locked in a riot van! The children were relieved when the policeman found the key again! It was a fantastic day with many activities and lots of information, what a treat!
Year 6 Residential Trip - Swattenden 2019
Click here to view our presentation from the meeting about the residential trip to Swattenden that took place on Wednesday 27th June.
Year 6 Science Jamboree Trip - Discovery Park Sandwich
Some of our year 6 children were chosen to take part in a practical science day at Discovery Park in Sandwich. They were lucky to be able to experience and join in with some 'whacky' science activities and experiments, including: let it snow experiment, the density of liquids tests, examining a hive of bees and the Queen bee's behaviour, the growth of tomatoes, farming in Kent, Ph. testing activity and a senses game. As well as the hands-on activities, the children watched an exciting science show, which was based on the theme of 'the air that we breathe'. The children represented the school impeccably and thoroughly enjoyed being scientists for the day.
Visit from the RNLI
Year 6 were visited by the RNLI to discuss safety whilst at the seaside. The children learnt about the different colour flags found on the beach, as well as the essential role that the RNLI fulfil in ensuring everyone's safety who uses the sea. The children found the safety talk fascinating and will hopefully use the advice they have been given over the summer months to keep themselves and others safe.