English
At Garlinge Primary School and Nursery, we provide all children with access to a broad and balanced English curriculum which is interesting, engaging and delivers a range of differentiated learning opportunities and challenges, which will develop a life-long love of learning. We recognise children's prior learning, encourage the children to develop interpersonal skills, build resilience and become creative, critical thinkers. Children are supported to achieve their potential and progress with confidence to the next phase of their education.
We provide a rigorous and well-organised English curriculum that provides many purposeful opportunities for reading, writing and discussion. We believe that children need to develop a secure technical knowledge-base in English, which follows a clear pathway of progression as they advance. We know that a secure basis in literacy skills is crucial to a high-quality education and will give our children the tools they need to participate fully as a member of society.
At Garlinge Primary School and Nursery, we use a whole text (book) as a stimulus to deliver the National Curriculum in a cross-curricular way through topic-based learning. This allows for key skills to be applied in a purposeful and engaging context.
Synthetic Phonics

Phonics teaching takes place daily in Foundation and Key Stage 1 and follows the Letters And Sounds scheme. There are six stages to this programme. The first looks at environmental sounds to train the child to listen for different sounds in spoken word or around us. Stages two to five look at delivering the different phonemes needed to read and write. The final stage, phase six, consolidates all the previous learning to ensure the children are confident in using their sounds to segment and blend words when reading and writing. There is a quick pace to the scheme which allows the children to start reading words within their first few weeks in Reception. Letters and Sounds is supplemented by a range of teacher made resources and flashcards purchased from educational suppliers. Staff also have access to Education City and Phonics Play to help them in delivering the daily phonics session.
Letters and Sounds Phonics Information
Reading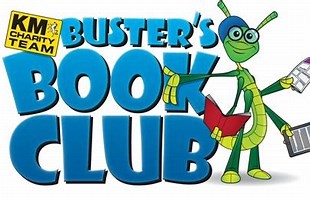 Reading happens almost all of the time in our school and we try to promote reading for enjoyment at every available opportunity. Here at Garlinge, we have a variety of reading schemes working alongside each other which are colour banded, ranging from Pink level books through to Black. This means that when you know your child's book band, you will be able to select books from different reading schemes with confidence, knowing that they are right for your child. Many schools band books by colour to help children choose the right books for their reading ability – see below how the book bands correlate with both year group and reading age. This allows children to be guided to appropriate reading material. Not only is it a good way to organise the levels of books in schools, it can also help staff to audit numbers, types of books and the spread of various levels across the school.

Children are assessed regularly in their reading throughout the school year, ensuring that they experience success and progress from one level to the next. Children have daily guided reading sessions to help develop the skills they need to become competent readers.
Suggested Reading for Years 1-6

Reception Phonics and Reading Workshop 2019
Year 1 Parents Reading Workshop 2020
Year 2 Parents Reading Workshop 2019
Year 3 and 3 Parent Reading Workshop 2019
Year 5 and 6 Parent Reading Workshop
For tips on how to get your child reading click on this link: www.savethechildren.org.uk/sites/default/files/documents/RODO-top-tips.pdf
Library
The school has a Key Stage 1 and Key Stage 2 library area which offers a selection of different genre books. The children have an opportunity to visit the library and select books to borrow and take home.
Writing
Punctuation and grammar are taught regularly within class and where possible taught in a context. These skills allow for children to write accurately and using standard English. Children are provided with a wide range of opportunities to write in a variety of genres for a purpose and different audiences.
Spelling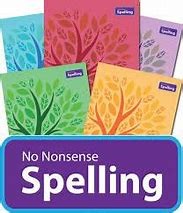 Spelling is taught throughout the school. Foundation Stage and Key Stage 1 tend to do this as part of their daily phonics sessions and years 2 to year 6 follow the No Nonsense Spelling scheme. The programme is easy to use, flexible and comprehensive, providing sufficient guidance to implement an effective spelling teaching programme. The programme of study consists of termly overviews, breaking down the requirements of the National Curriculum into strands with individual lesson plans and resources.
Handwriting
The school uses a cursive script for handwriting and the skills for developing this are taught from Nursery onwards. We look at the movements needed to create the correct letter formation. These skills are practised regularly throughout the school in all classes.
Other information
Young Writers Competition
Poppy (6A) entered a local writing competition and has been recognised as a 'talented writer' for writing a poem titled: 'Imagine If the Sun Burns Out'. Poppy should feel very proud of this achievement - we as a school certainly are!
Well done, Poppy!