PE Curriculum
IMPLEMENTATION
All classes are timetabled with the aim of 2 hours of PE including 'top up' minute activities such as walk a mile, each week taught by class teachers and our PE specialists. At the end of each term each class will participate in an intra competition within PPA PE lessons as well as their class PE lesson.
The PE curriculum at Garlinge Primary School and Nursery, through our school values provides challenging and enjoyable learning through a broad and diverse curriculum offer that embeds physical, personal, social and creative development with inclusion at its heart.
The curriculum overview ensures that pupils progress through each key stage at an appropriate level. The fundamental movement skills that are practiced and refined in EYFS/Key Stage 1 will enable pupils to succeed in a more complex and challenging range of activities in Key Stage 2.
The school values will be used to underpin the personal and social development of pupils, drive physical attainment and support positive behaviour. The PE offer is supplemented with extra-curricular opportunities for pupils to take part in active breaktimes, leadership opportunities, various sports clubs and competitive school sports events.
IMPACT
We hope that the pupils at Garlinge Primary School and Nursery will, through the joy of movement, develop the competence and confidence to remain physically active in the future and that their personal and social development will have positive implications for their life long learning.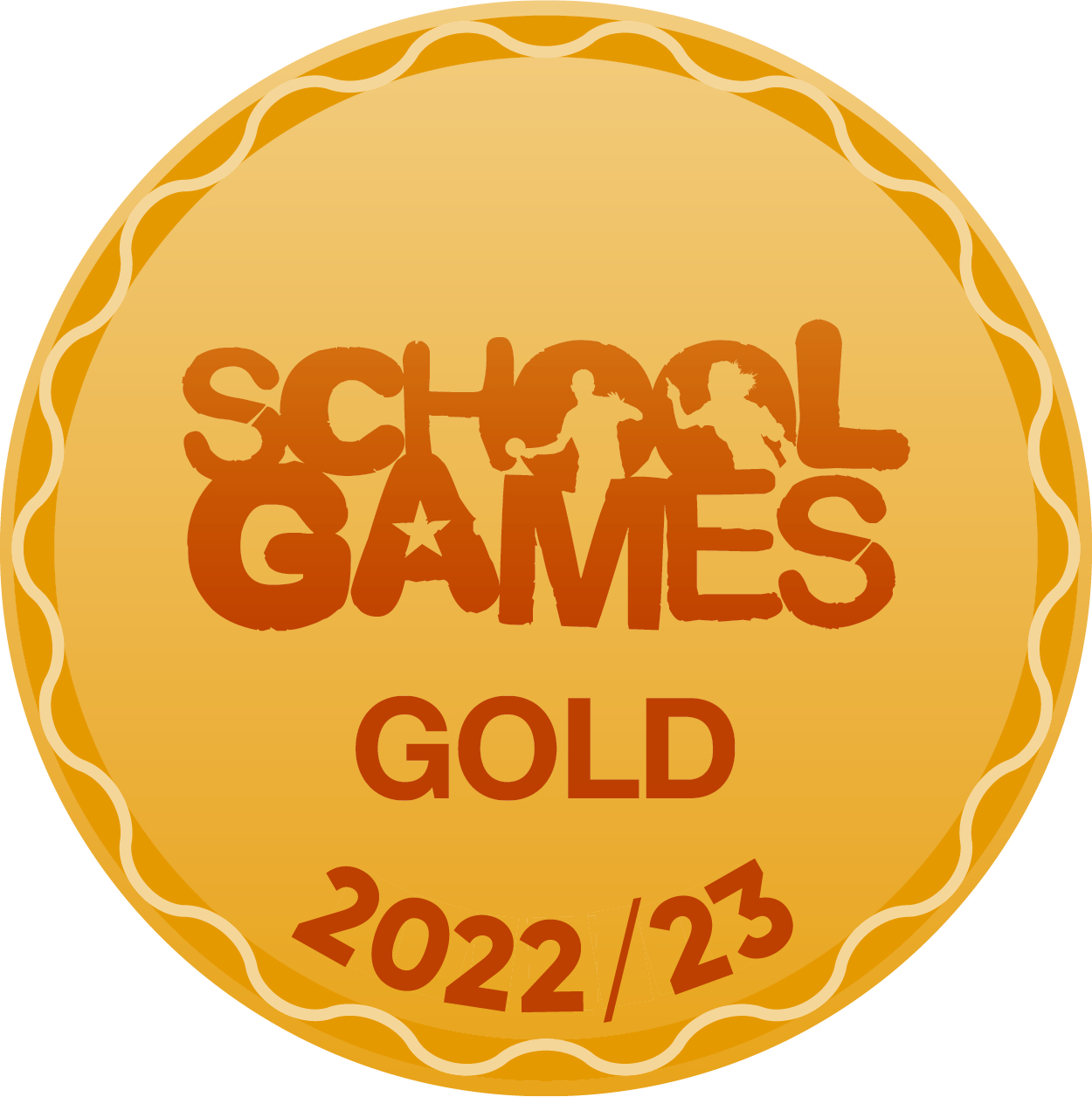 PE Learning Journey
Click the image below to download the Learning Journey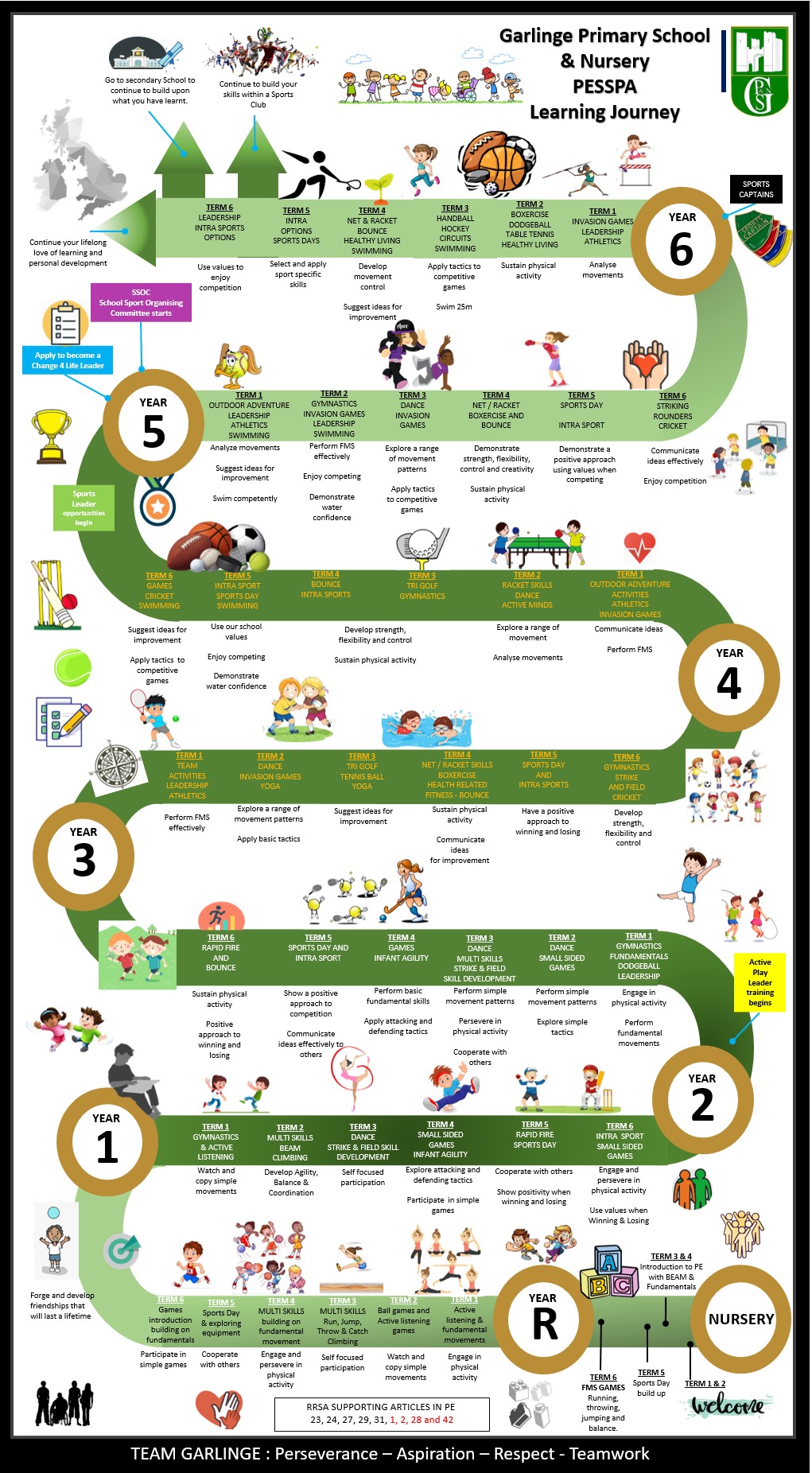 Please click here to view our PE and Sport gallery.