Lower Key Stage 2
Stone Age Learning at Home
Billy in 4A has been inspired by his History topic at school learning about the Stone Age. He has made a Stone Age house, fire and some spears using real flint he found! He has spent most of his week collecting flint and even showed his collection to the class. We are so impressed by Billy's efforts and his continuing dedication to his learning! Well done Billy!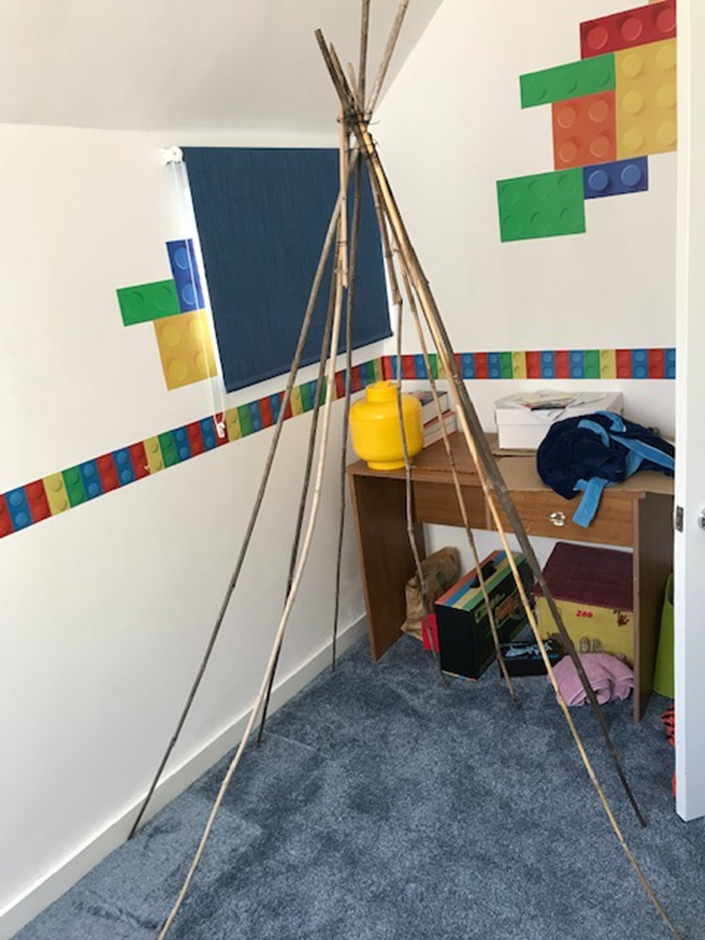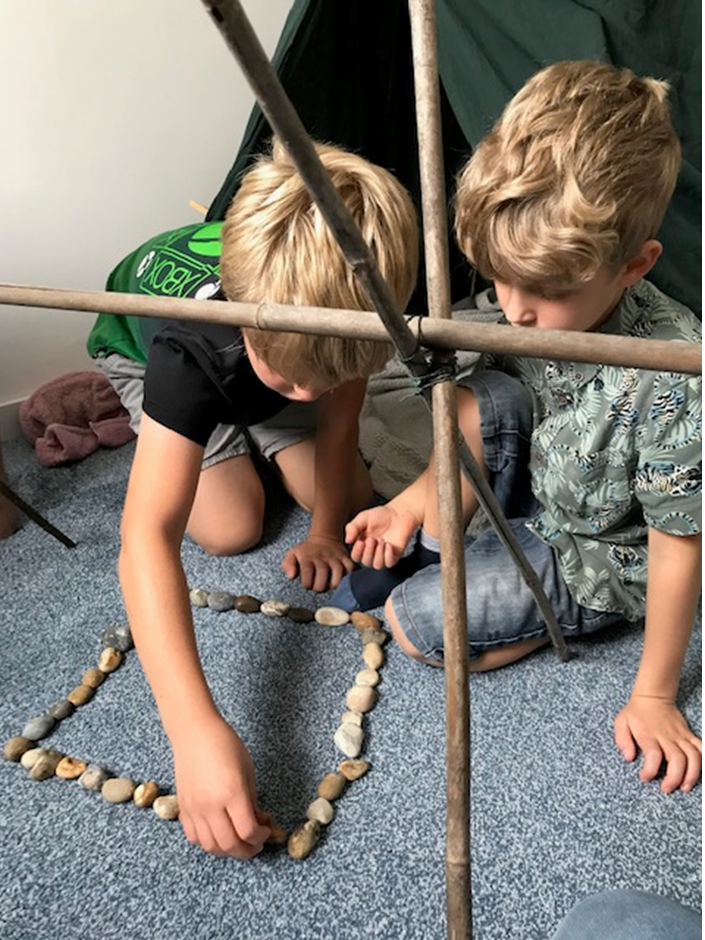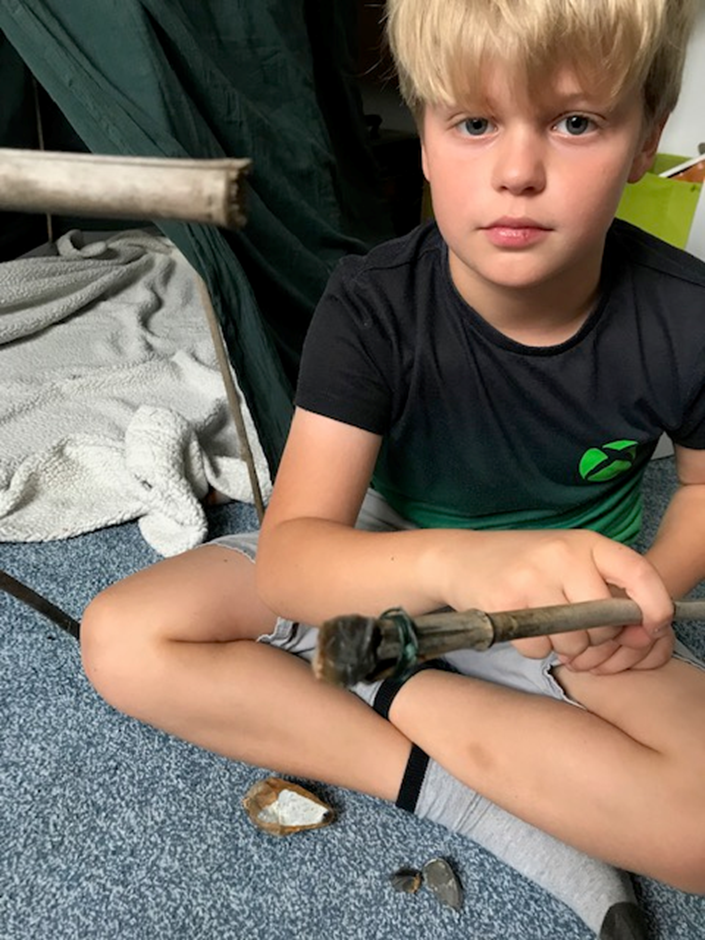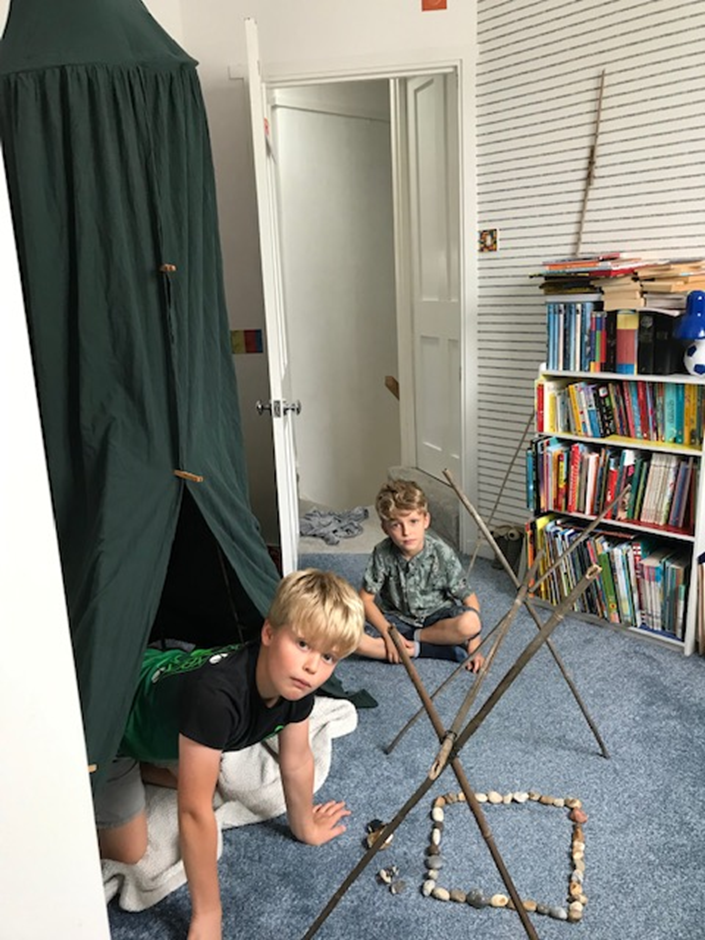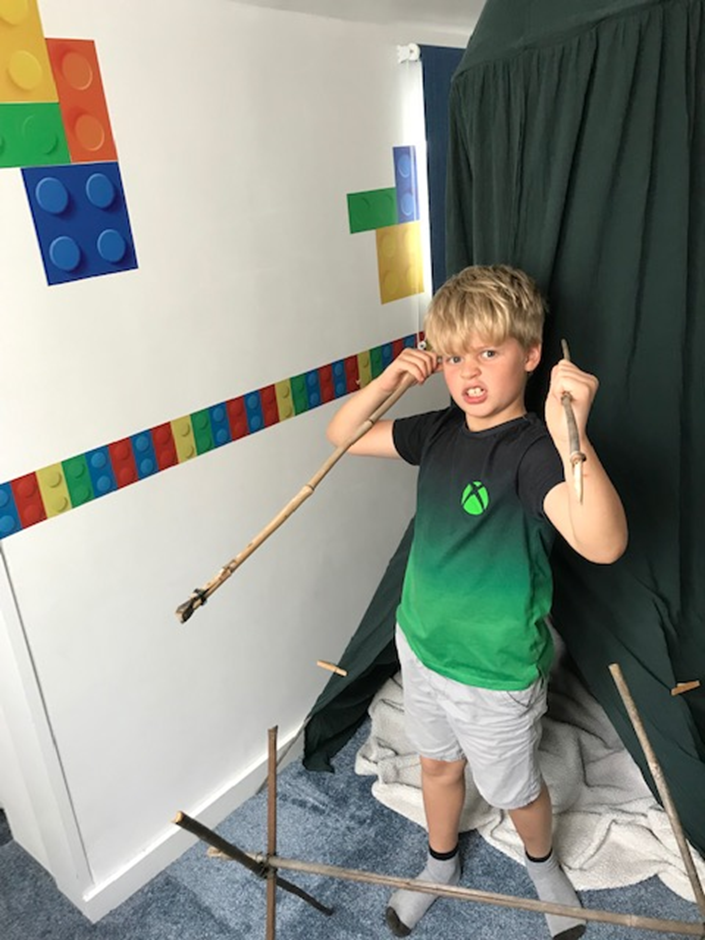 Year 4 Volcano Day
Year 4 had their Volcano Day! From dressing up in volcanic colours and as explorers, dancing to dramatic eruption music, re-enacting their evacuation plans to erupting their handmade volcanoes on the playground! We all caused quite a stir amongst the other classes in the school! We all had such a fantastic day of fun and it was a great excuse to get outside!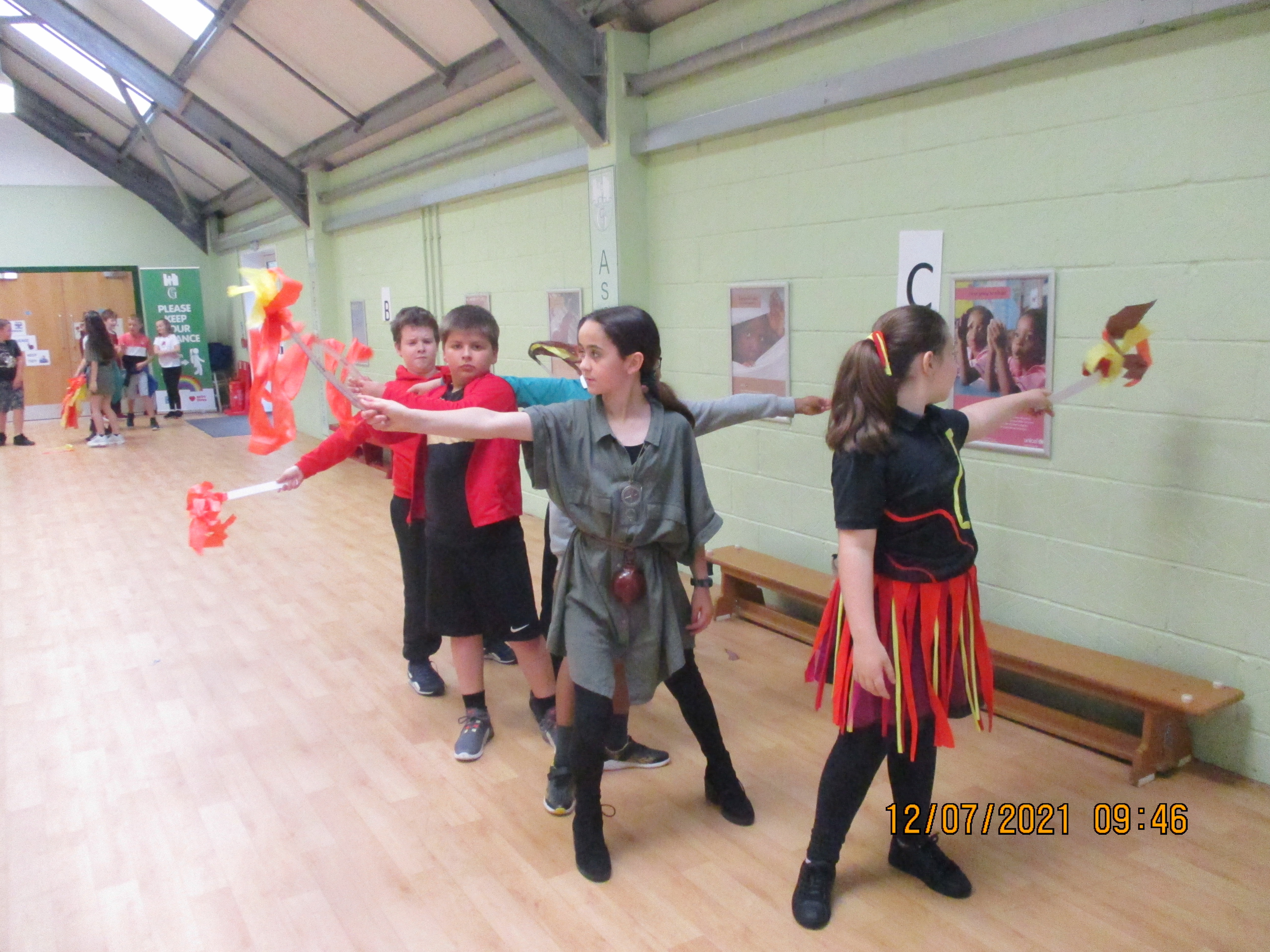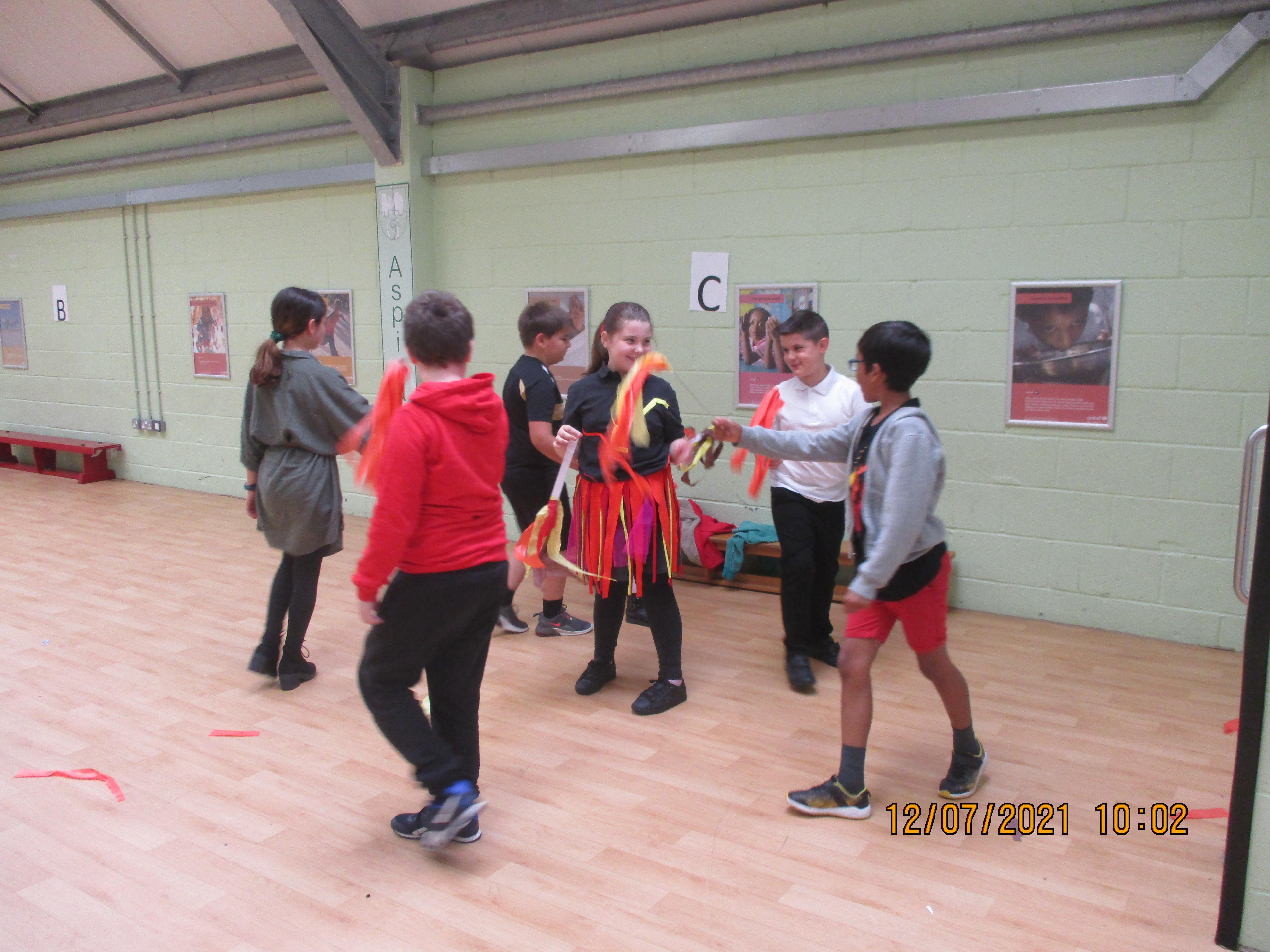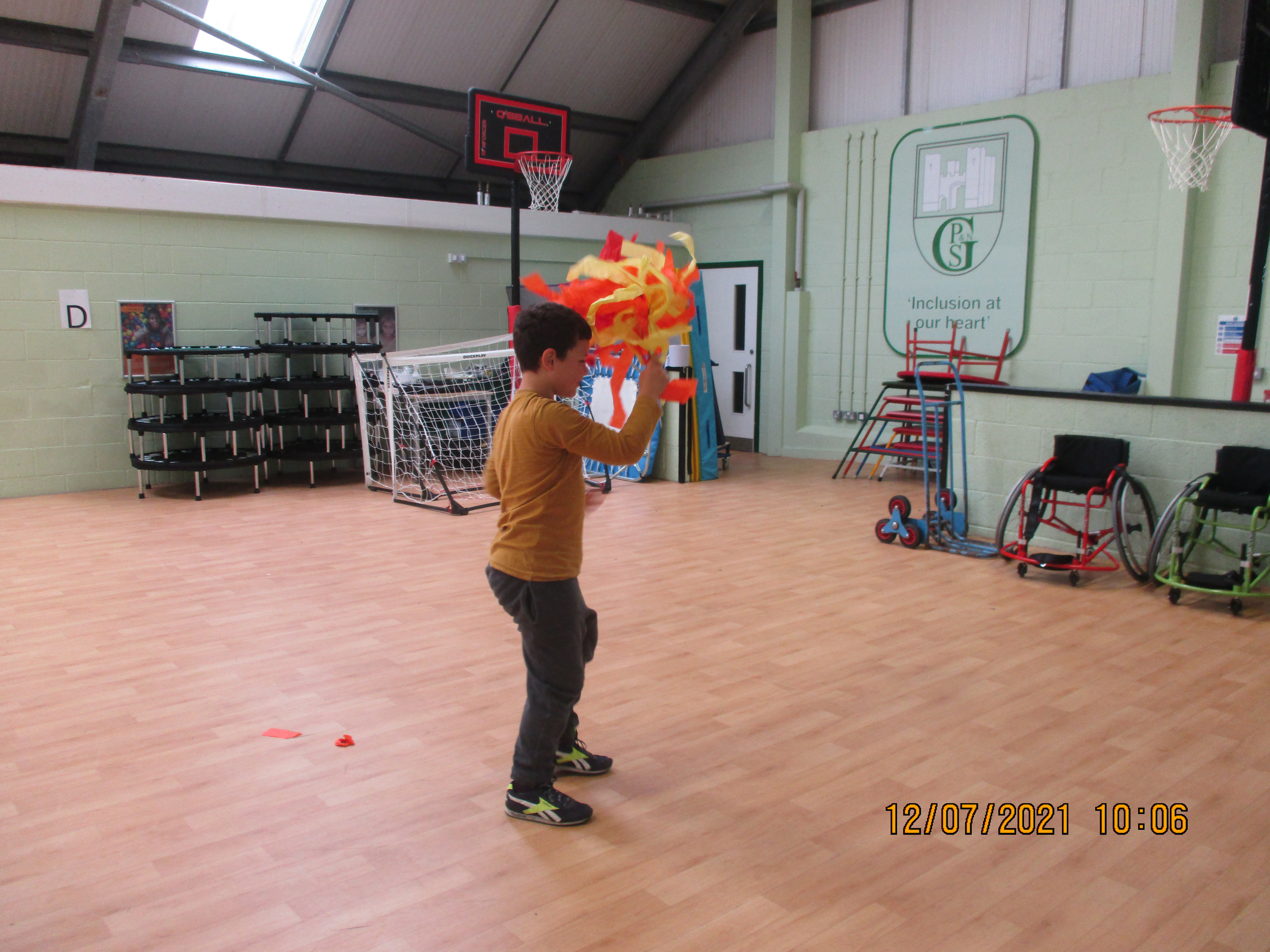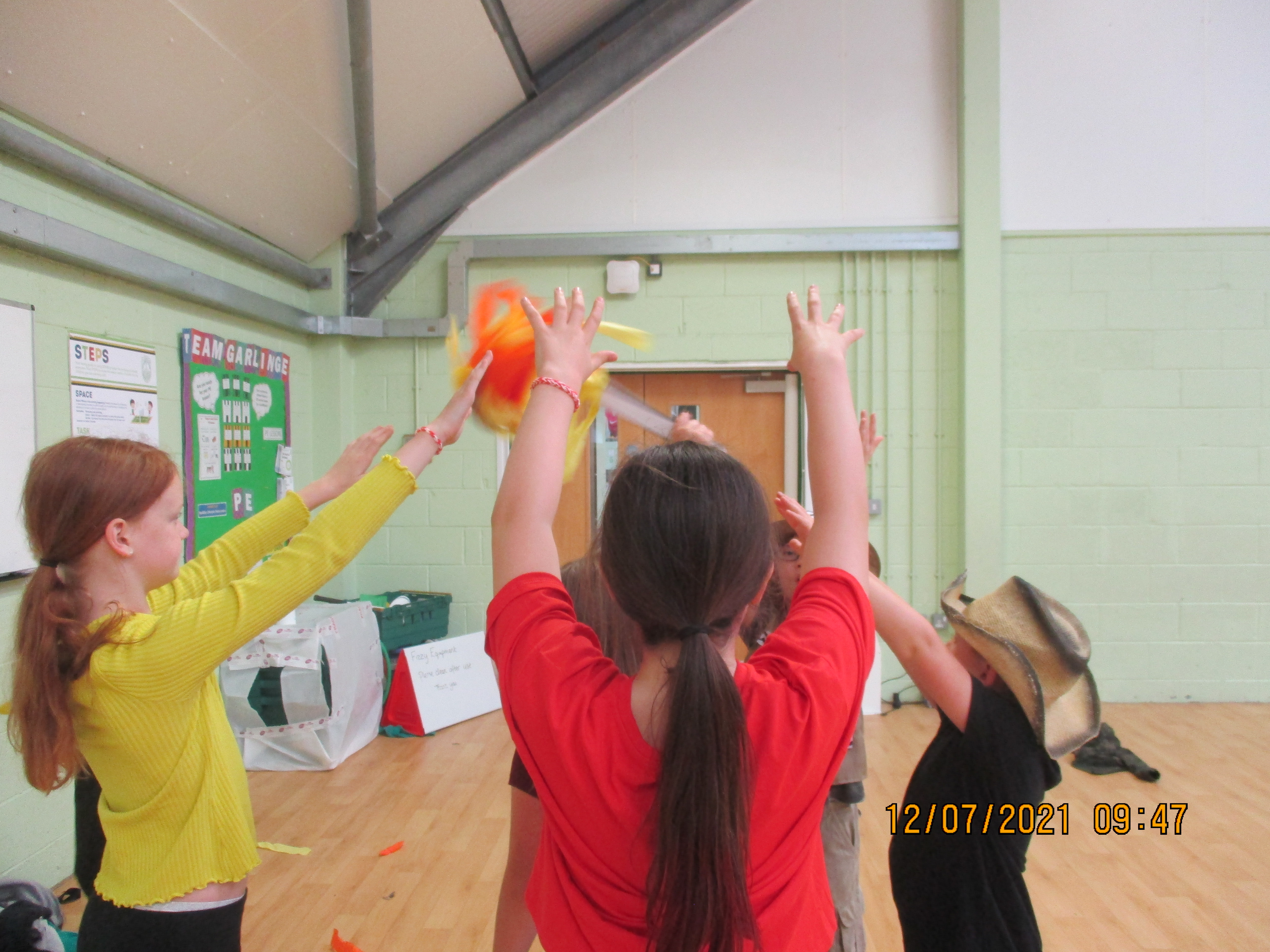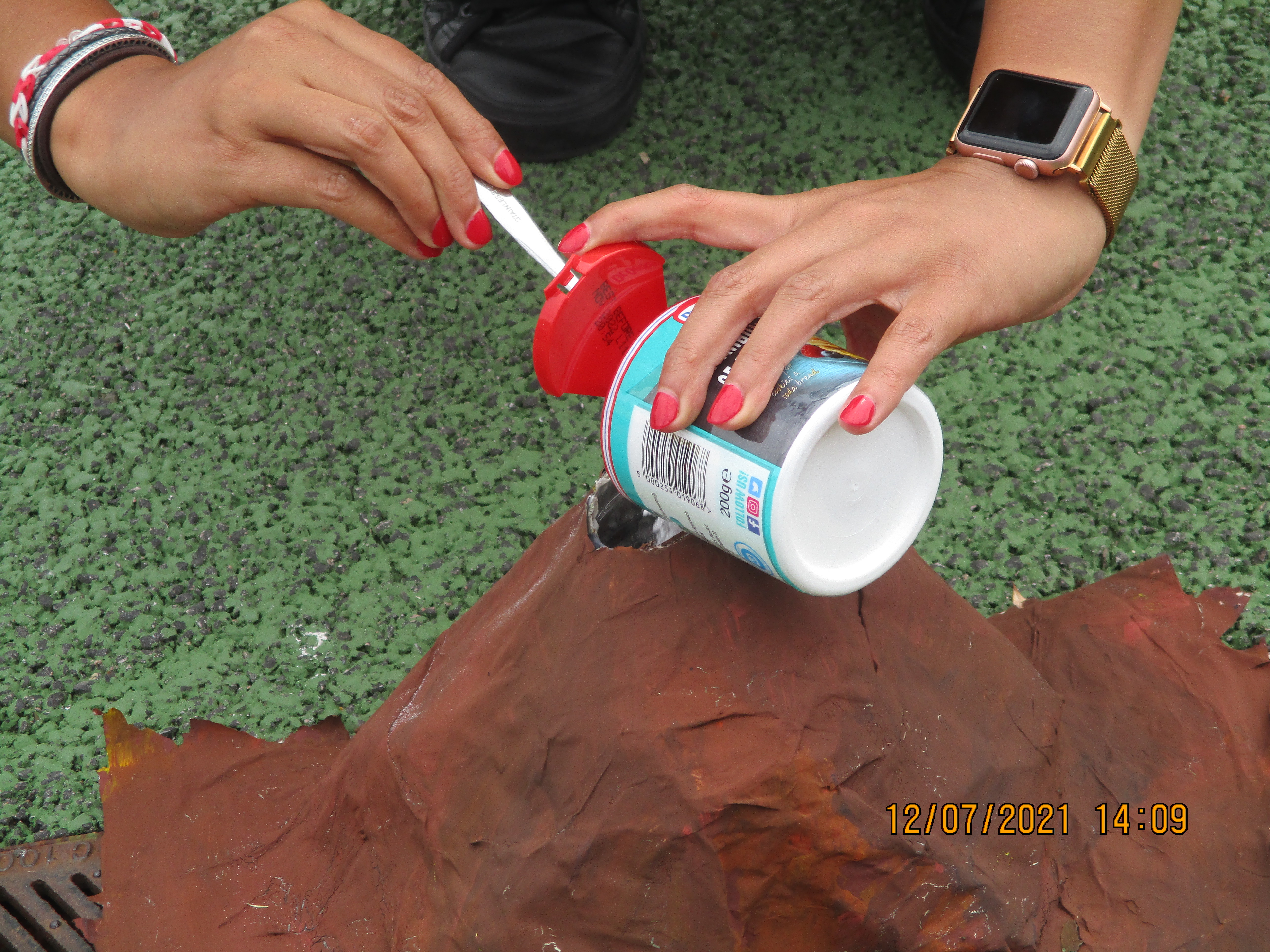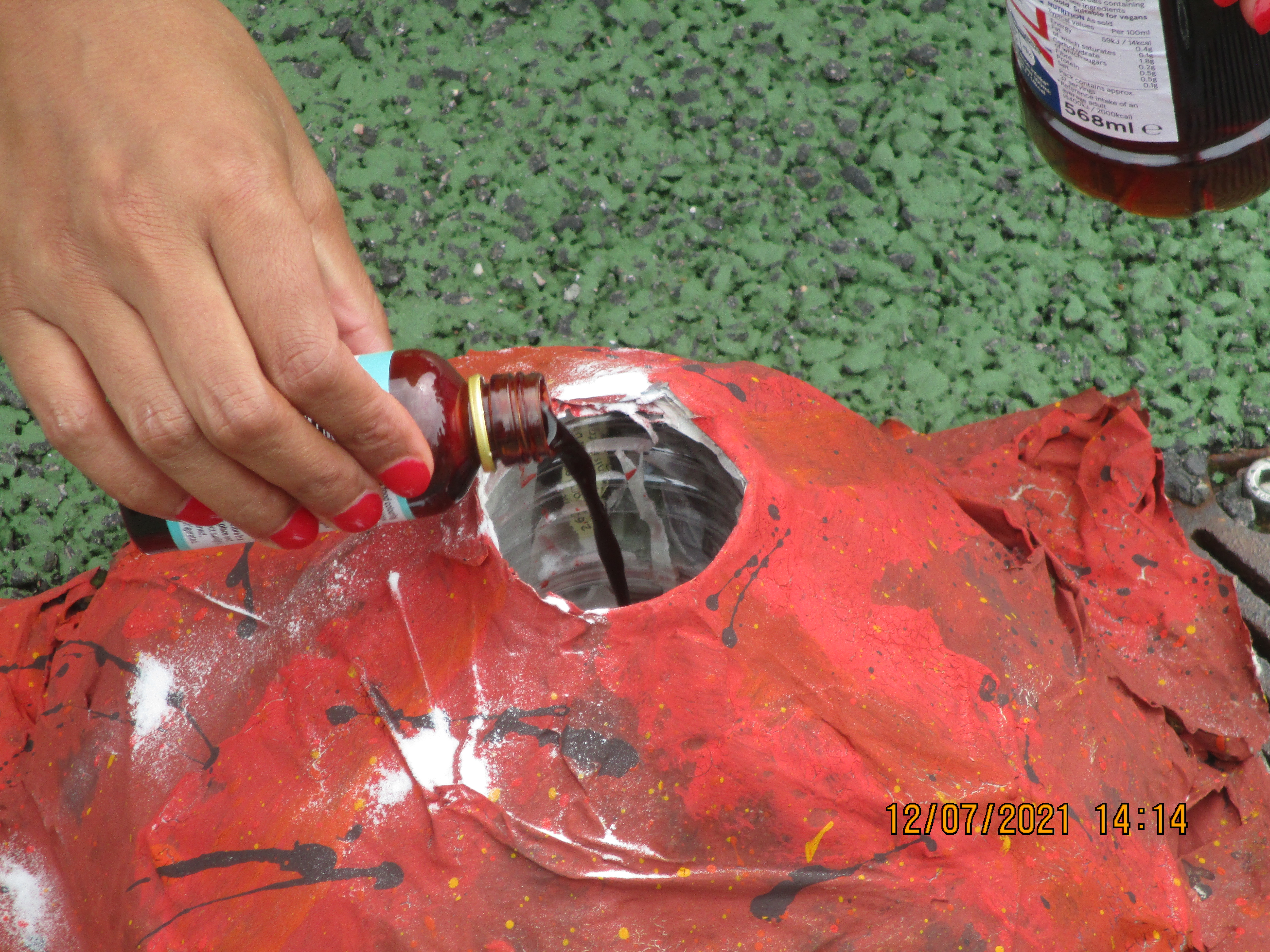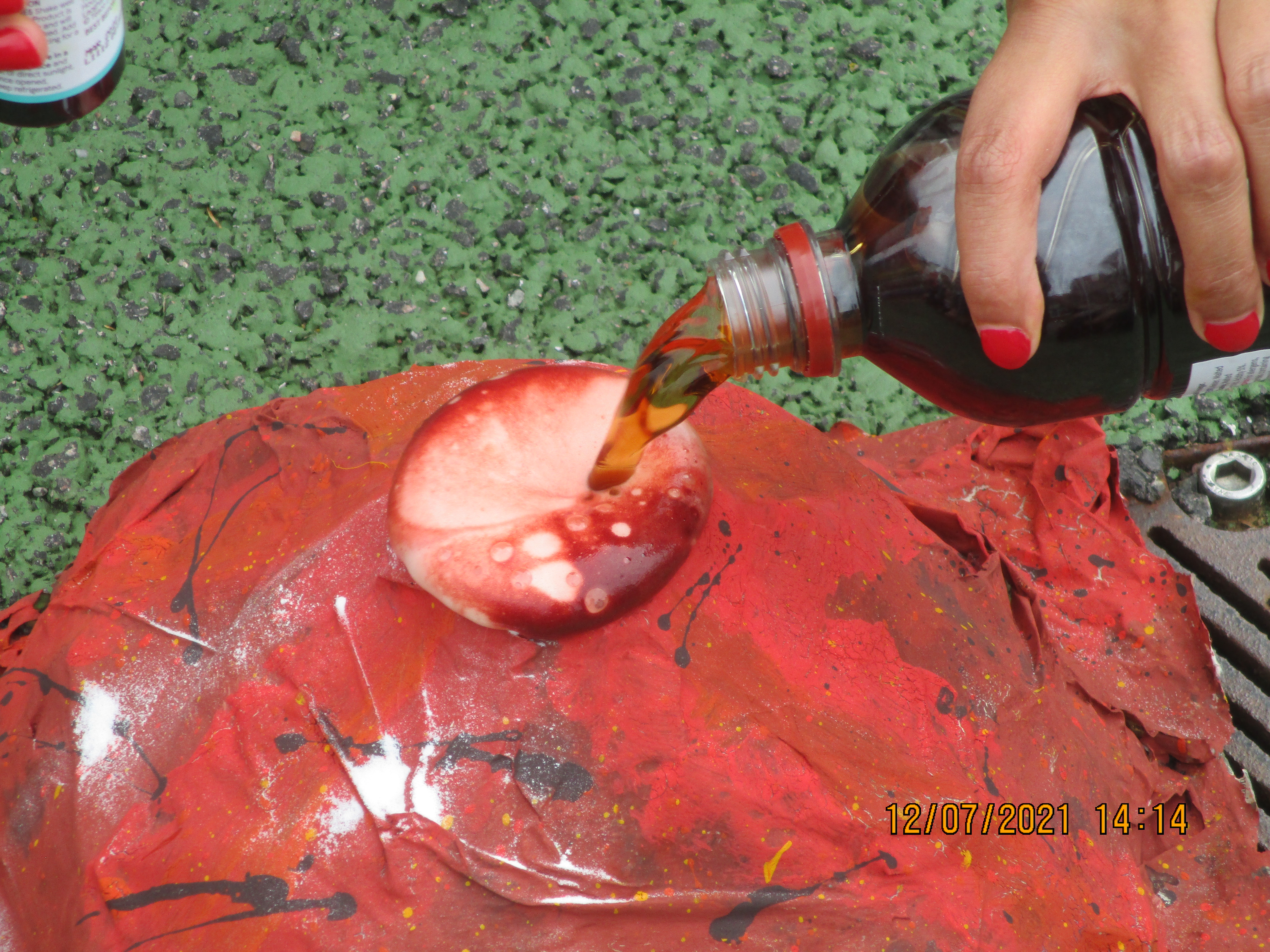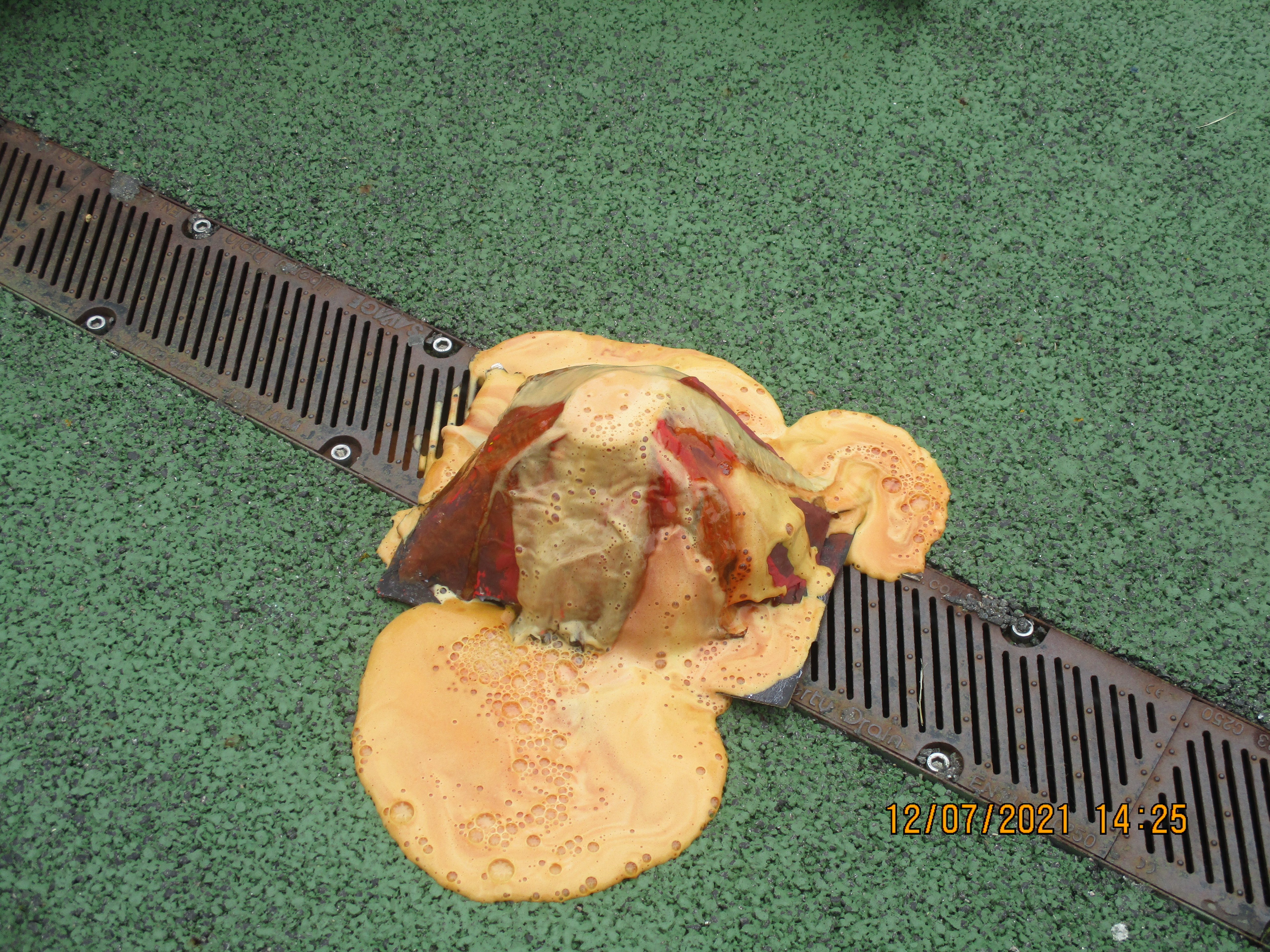 RE Home Learning
Look at how well Madi, Taelor and Harry have been completing their home learning! They had a live RE lesson with Miss Subramaniam about Jesus and how he can be inspiring to many different people. They had a go at drawing their own depictions of Jesus! Aren't they fantastic?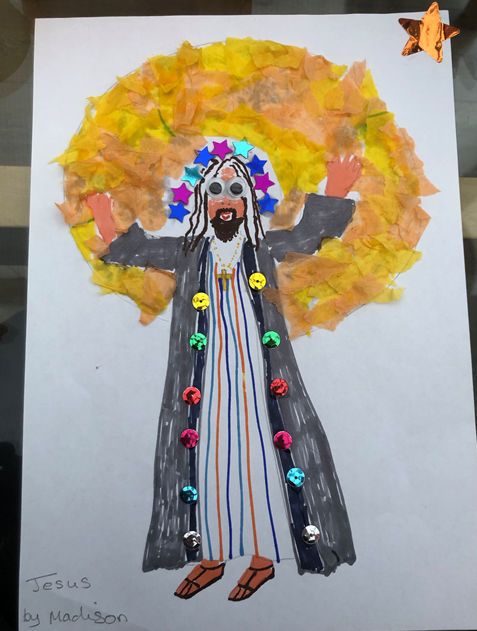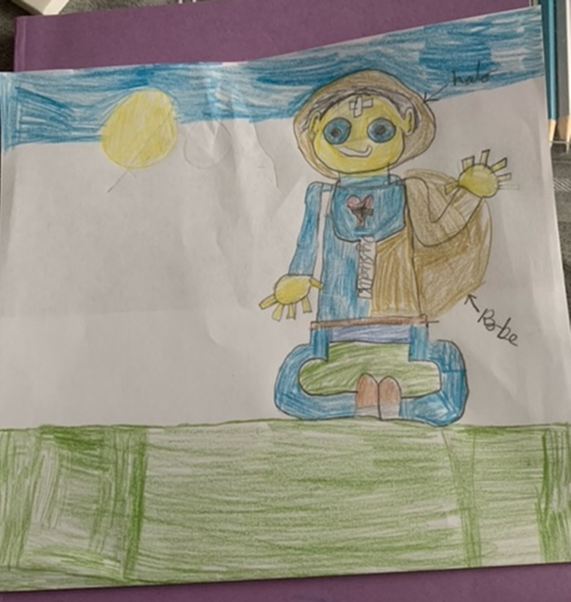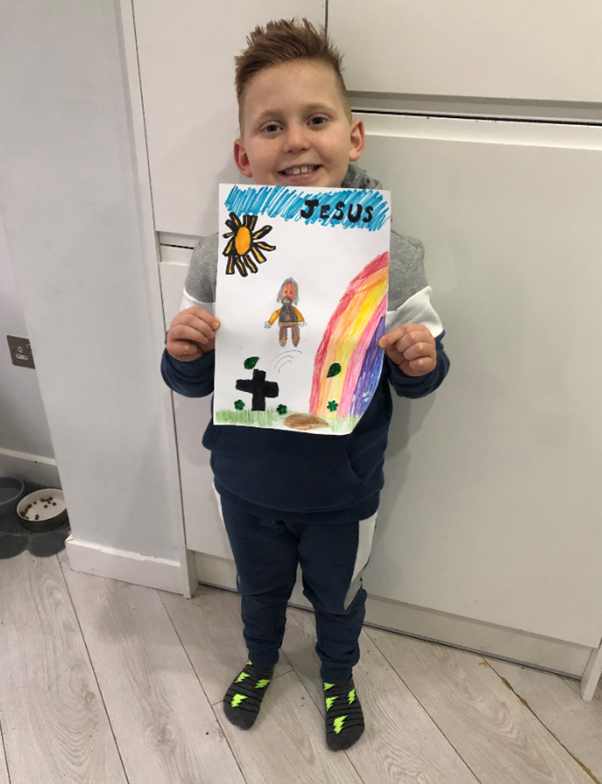 The Stone Age - Term 1 2020
Year 4 have had a fantastic term learning all about the Stone Age. From finding out that cave paintings being our only evidence of this era of prehistory, to seeing how hunter-gatherers would live their daily life and the types of homes they lived in. We even made our own Woolly Mammoths! Have a look at some of the fun we had!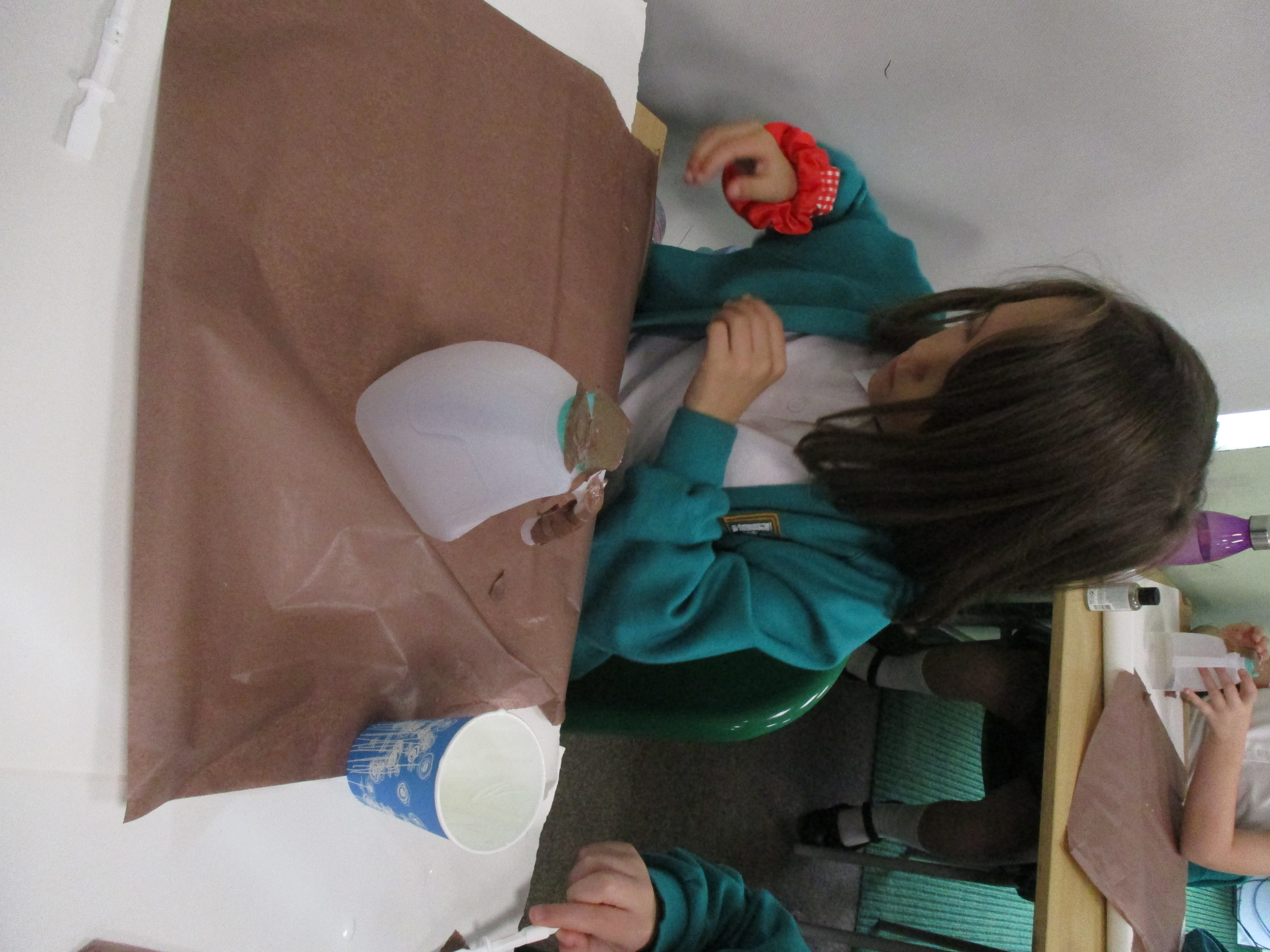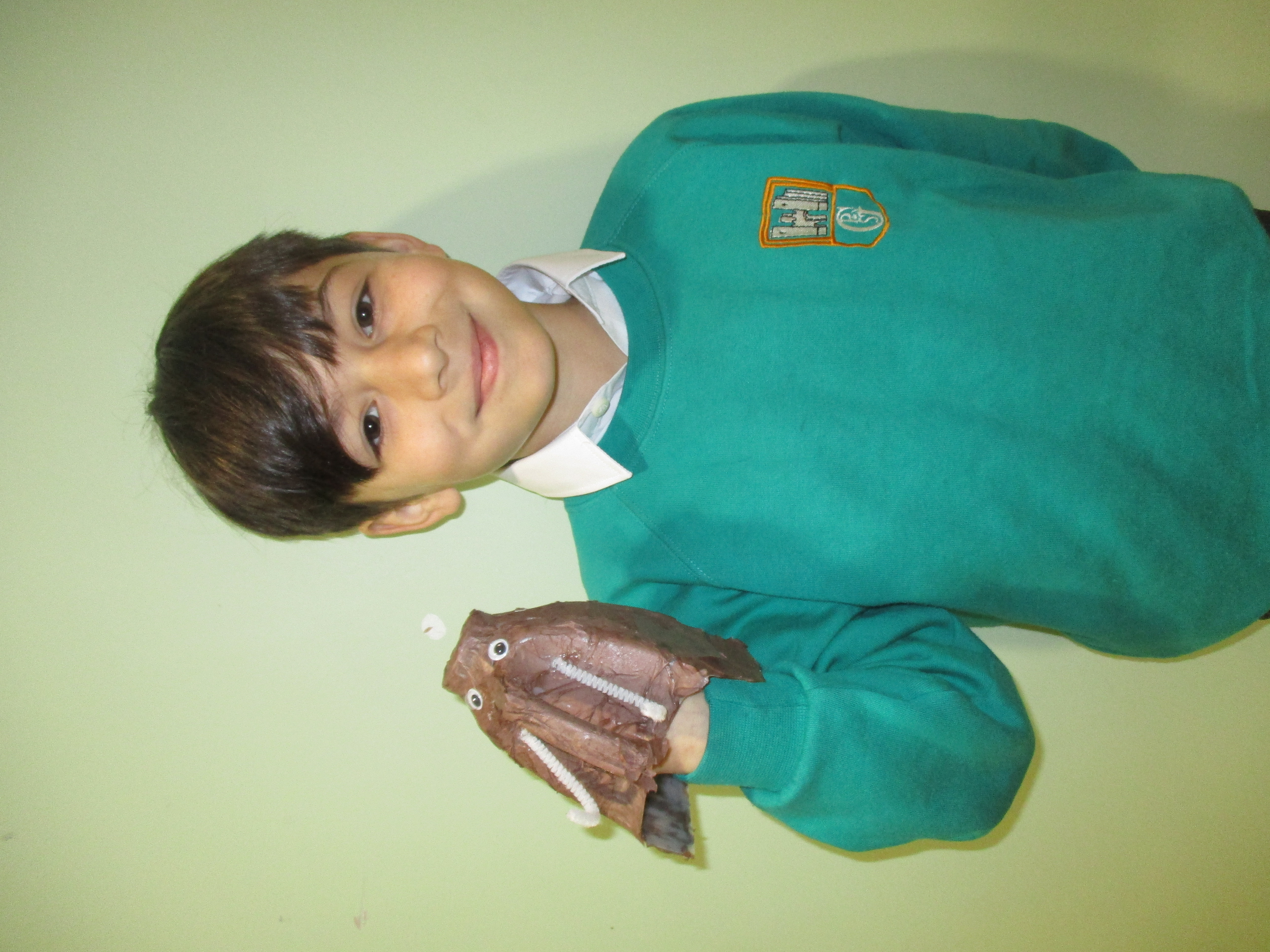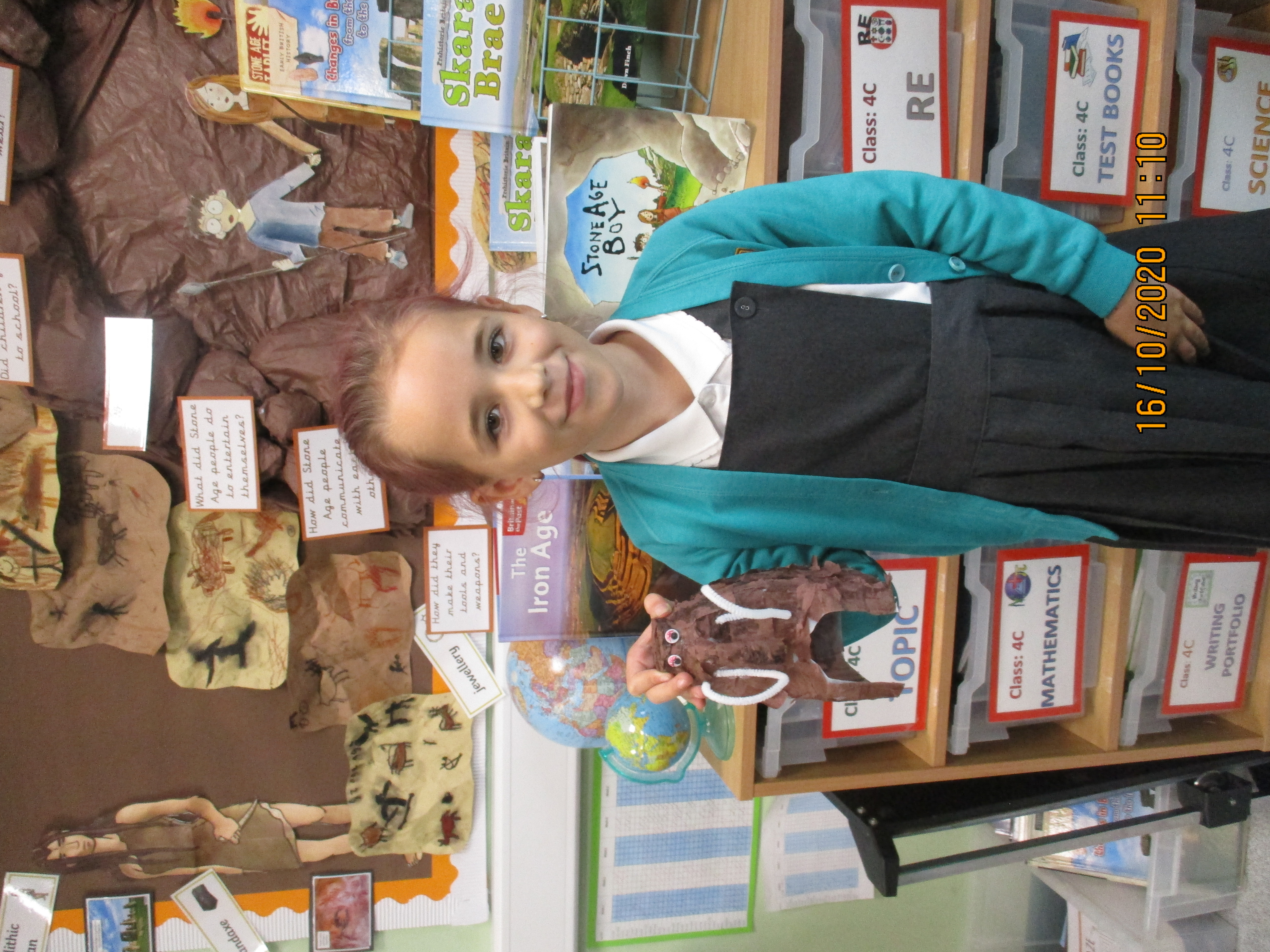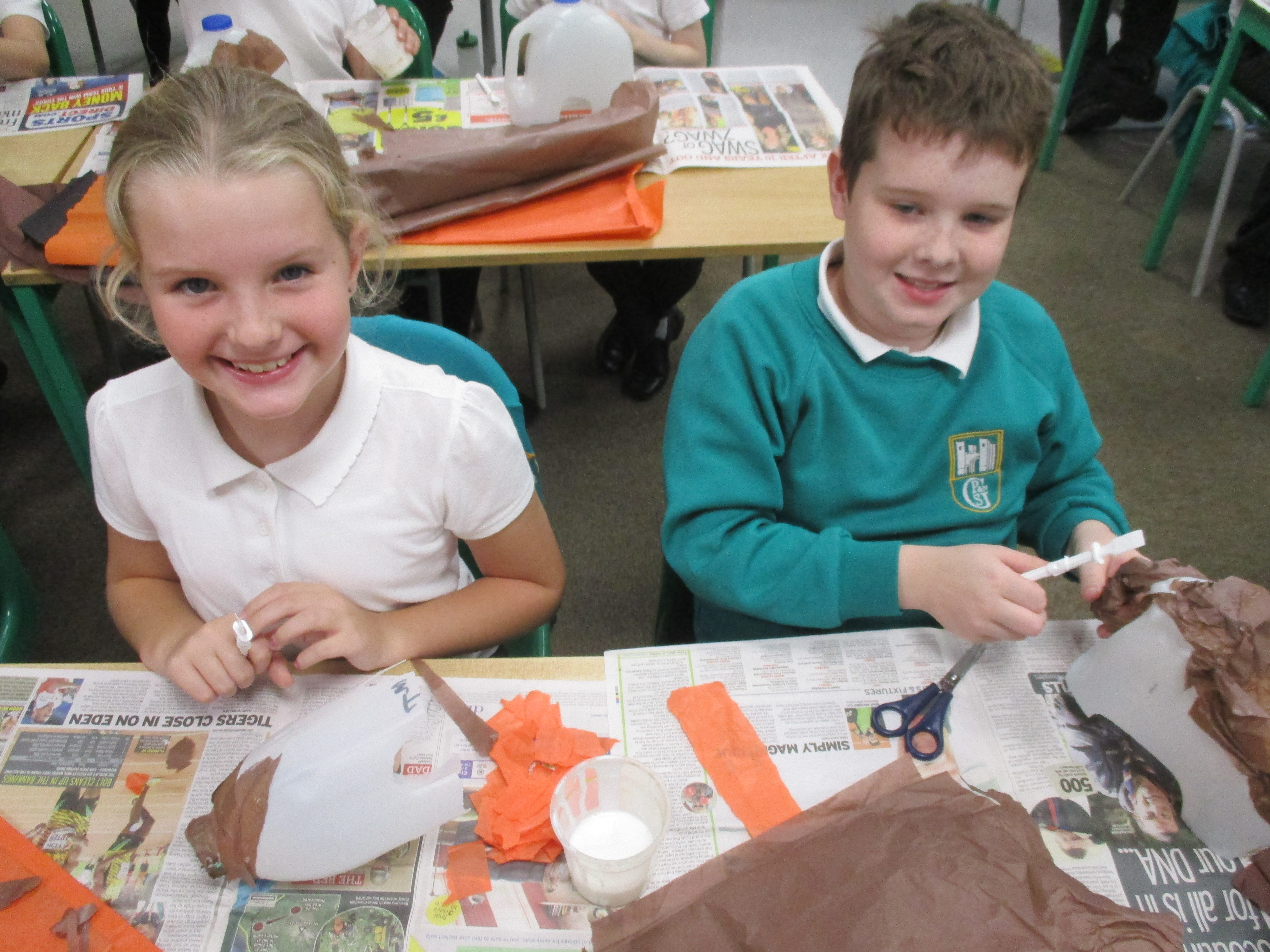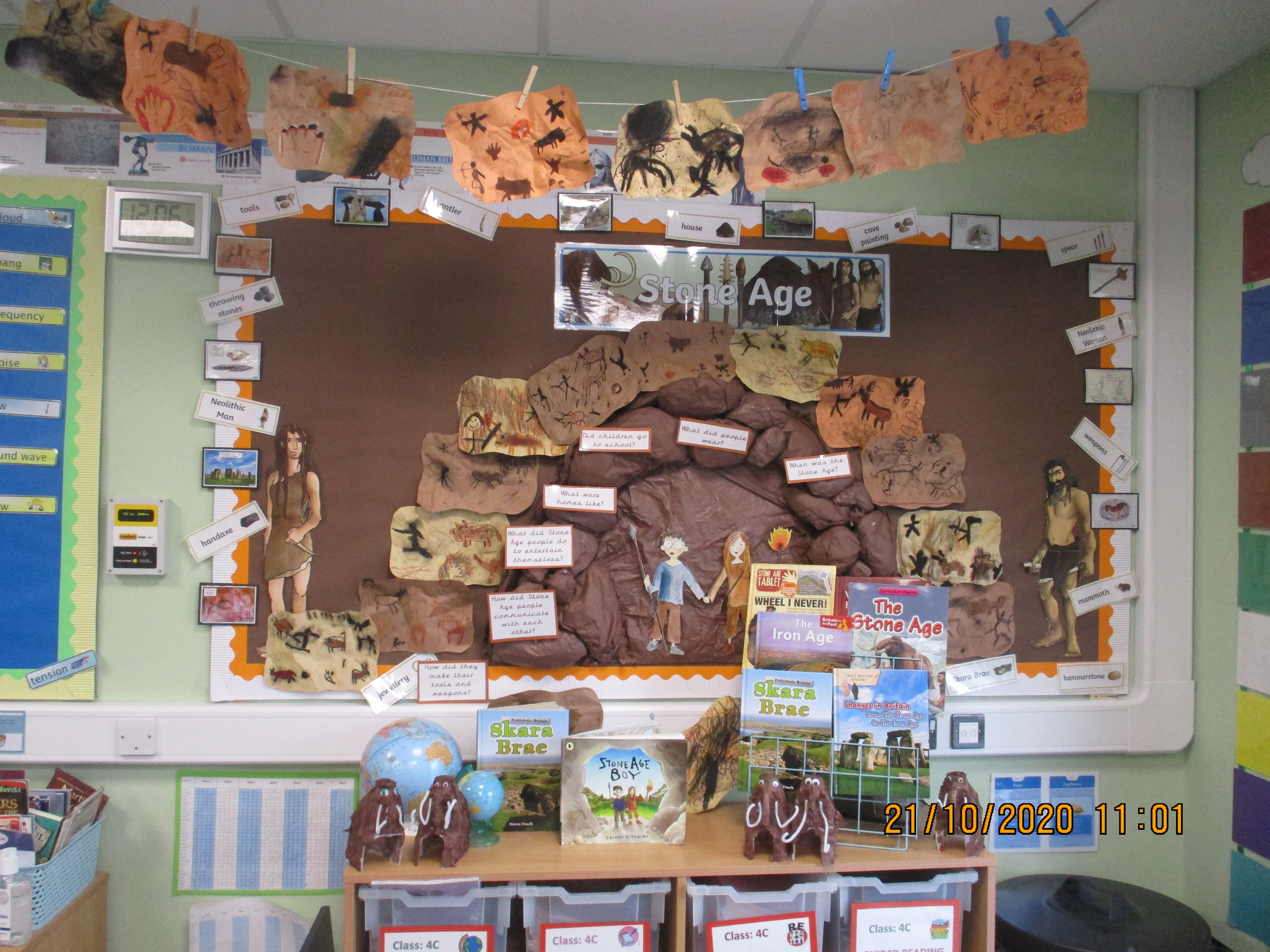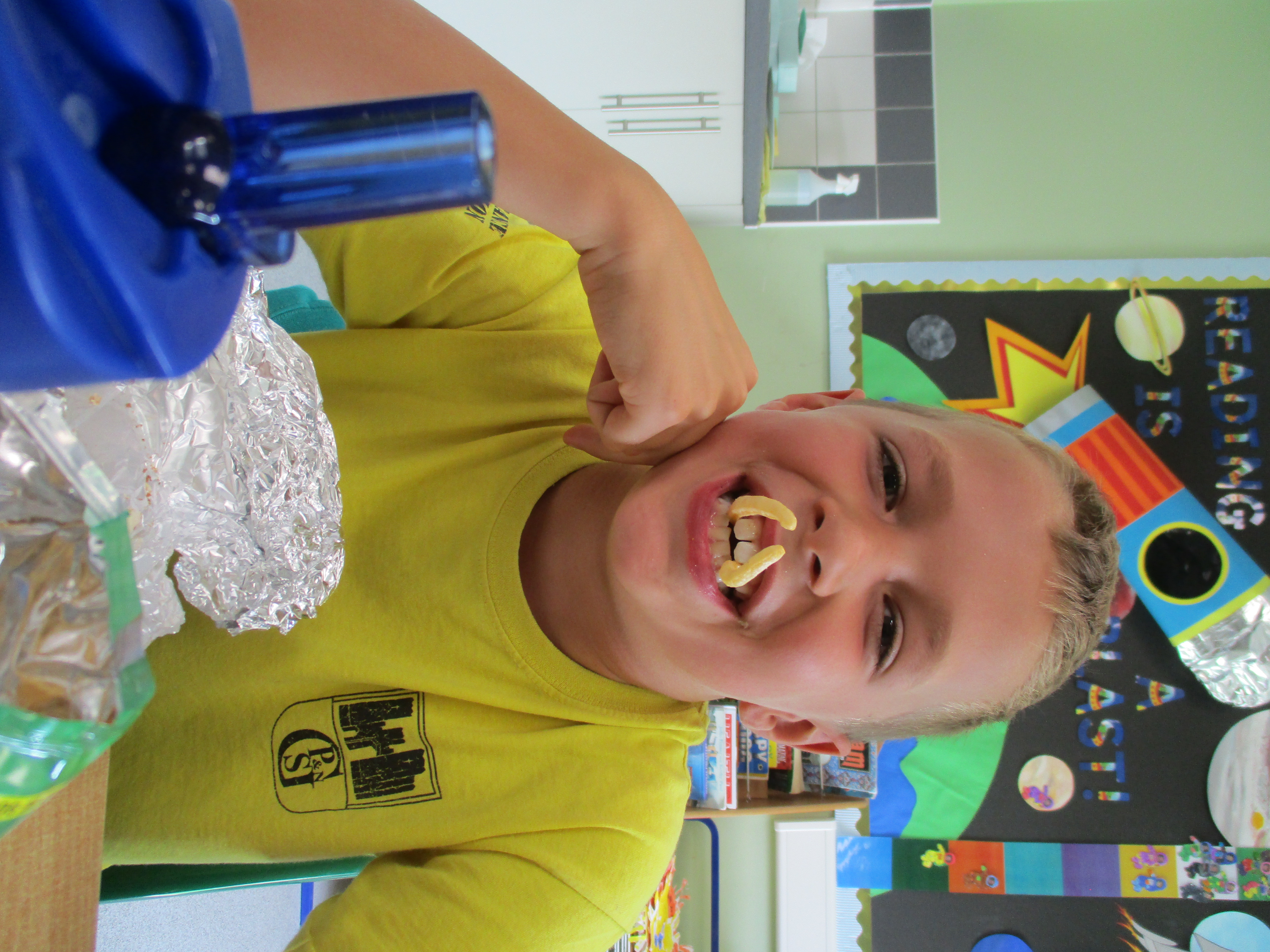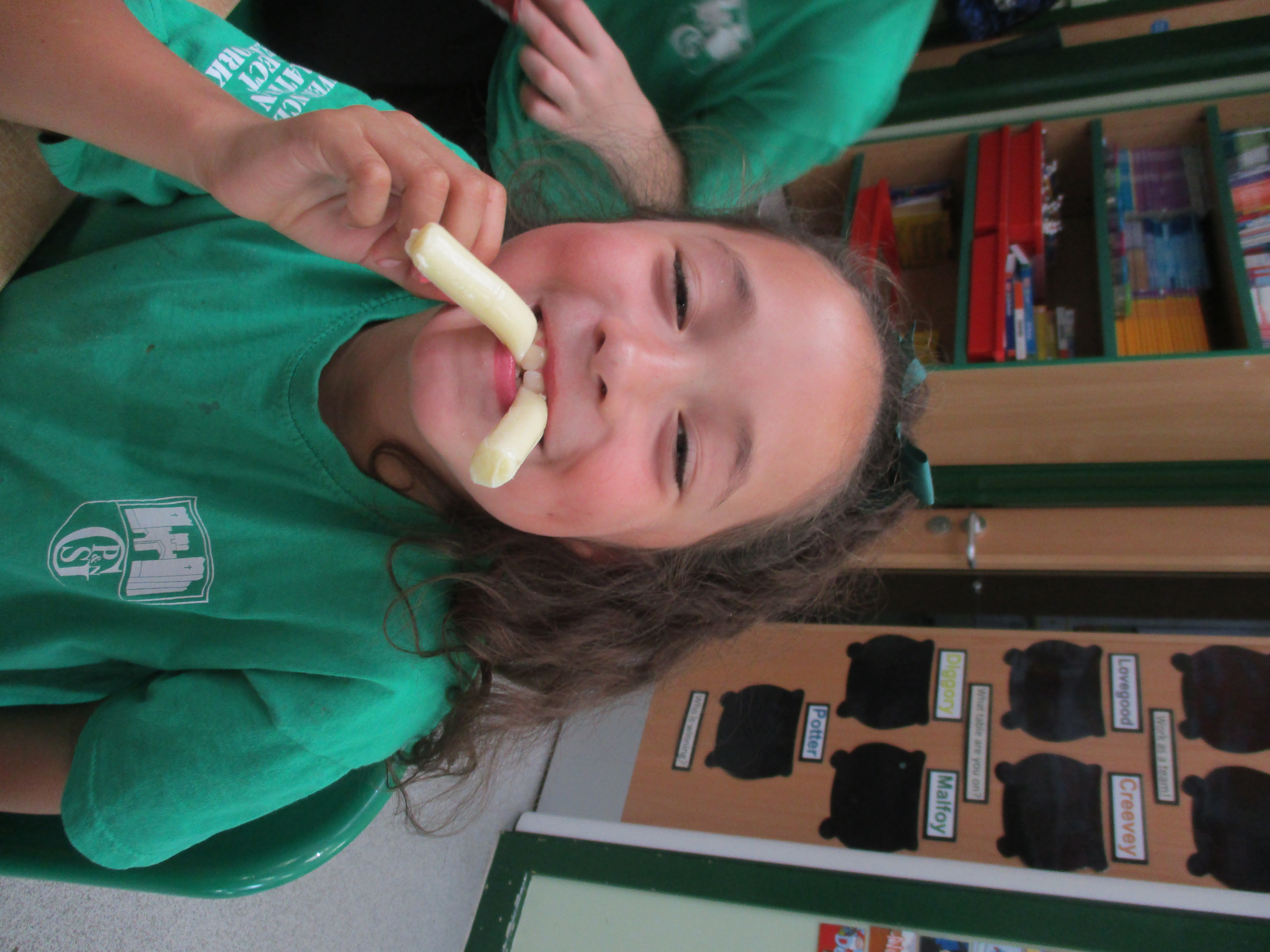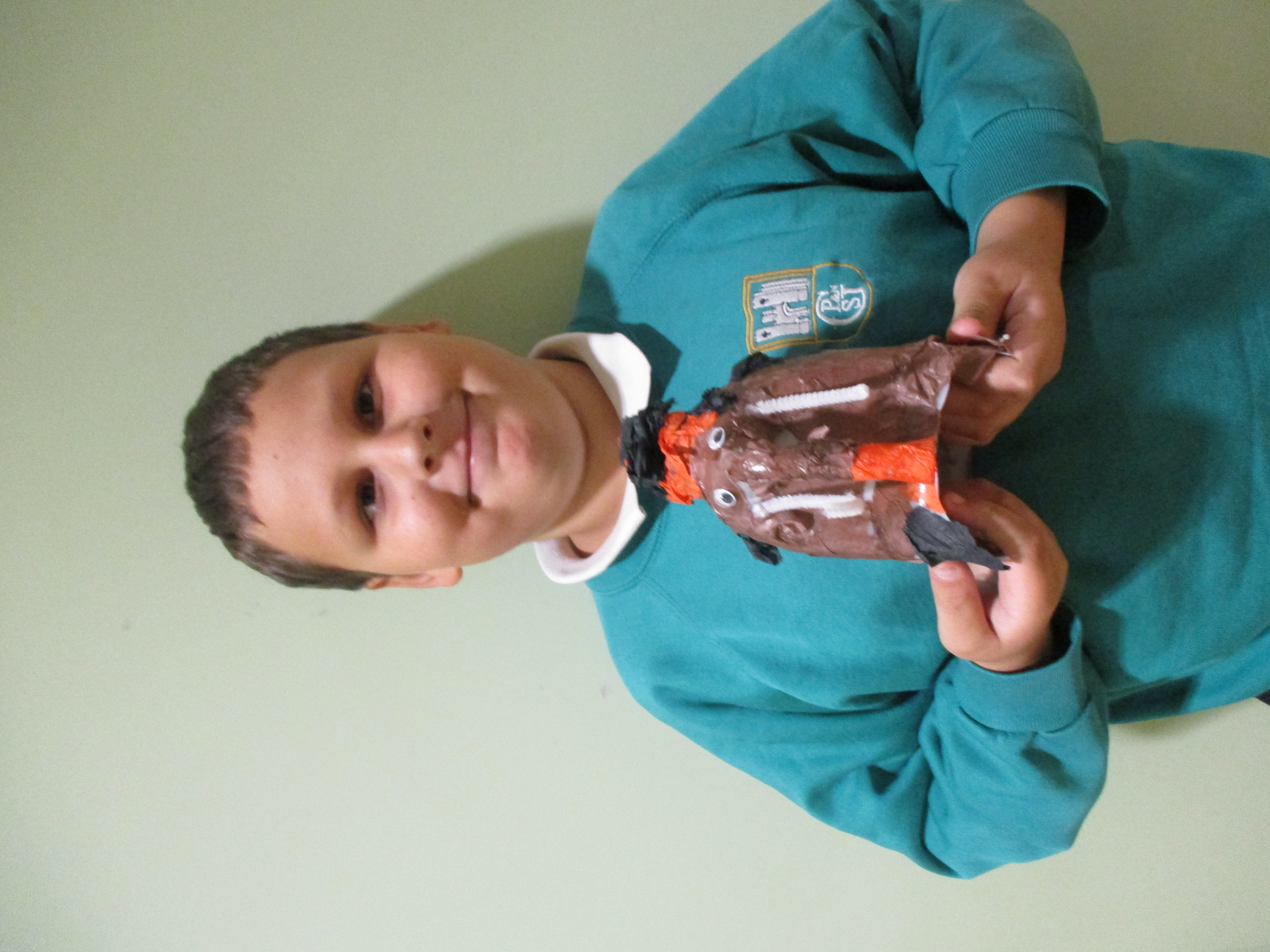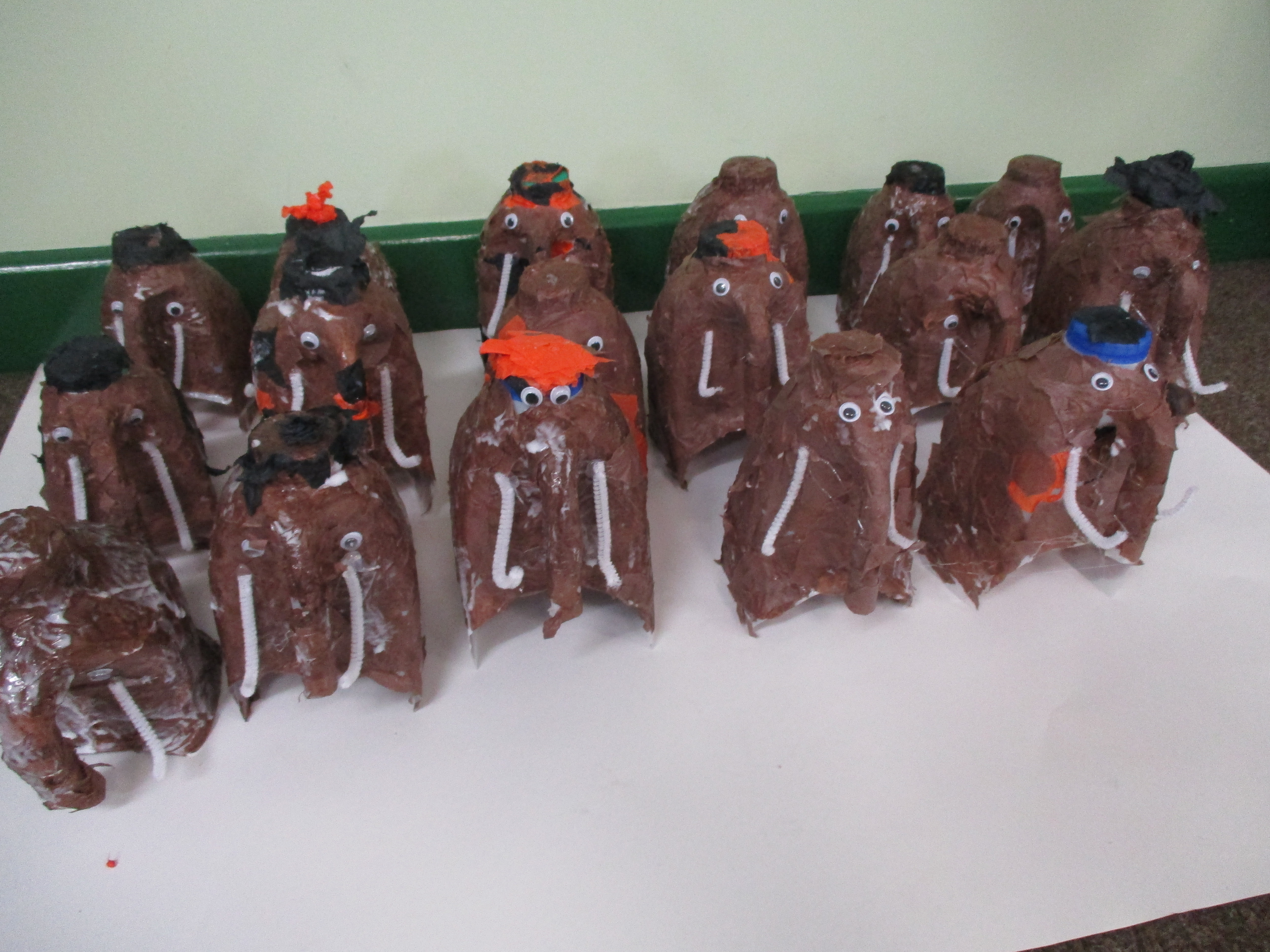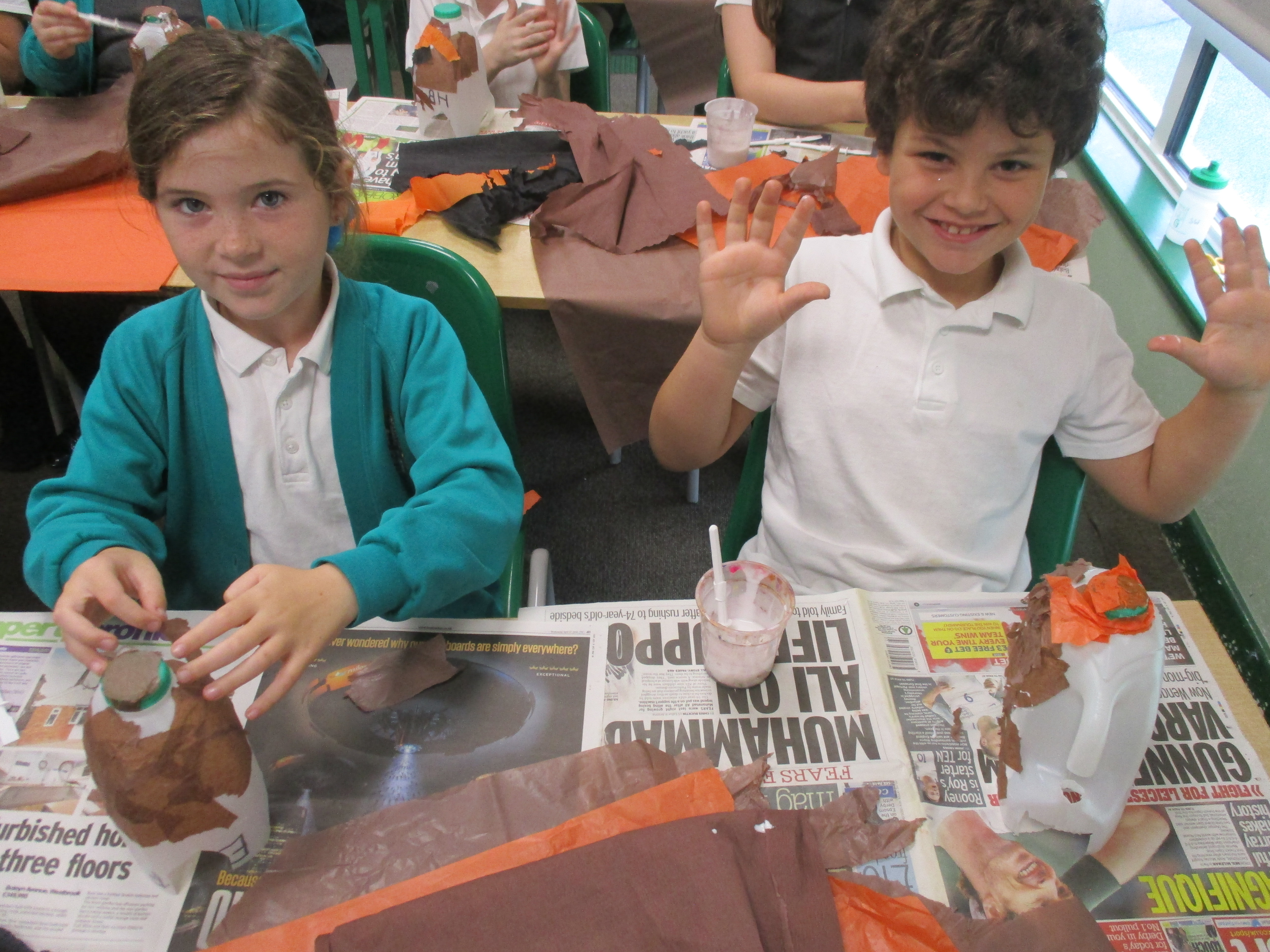 Year 4 Trip to Museum of Kent Life - Stone Age Day
Year 4 recently visited the Museum of Kent Life for our 'Stone Age Day' which was linked to our topic learning this term. The day offered our children the wonderful opportunity to enhance their understanding of what life would have been like in Britain during the Stone Age times. The children were given the opportunity to take part in a variety of interactive workshops and demonstrations including: trading, weapons, grinding the grain, meeting a tribe member, beliefs and burials and cave painting, as well as a fun train ride around the site. The children certainly had fun!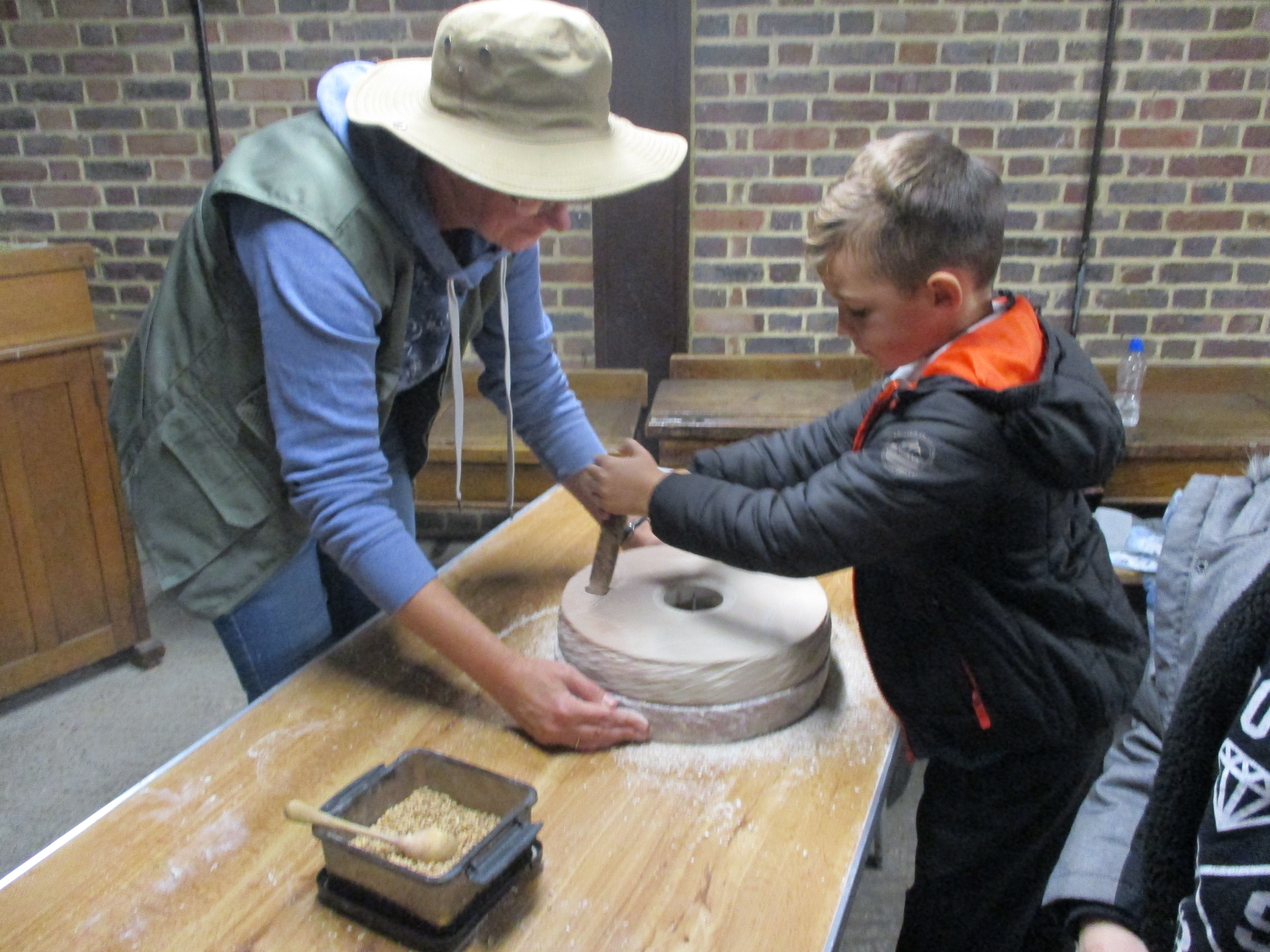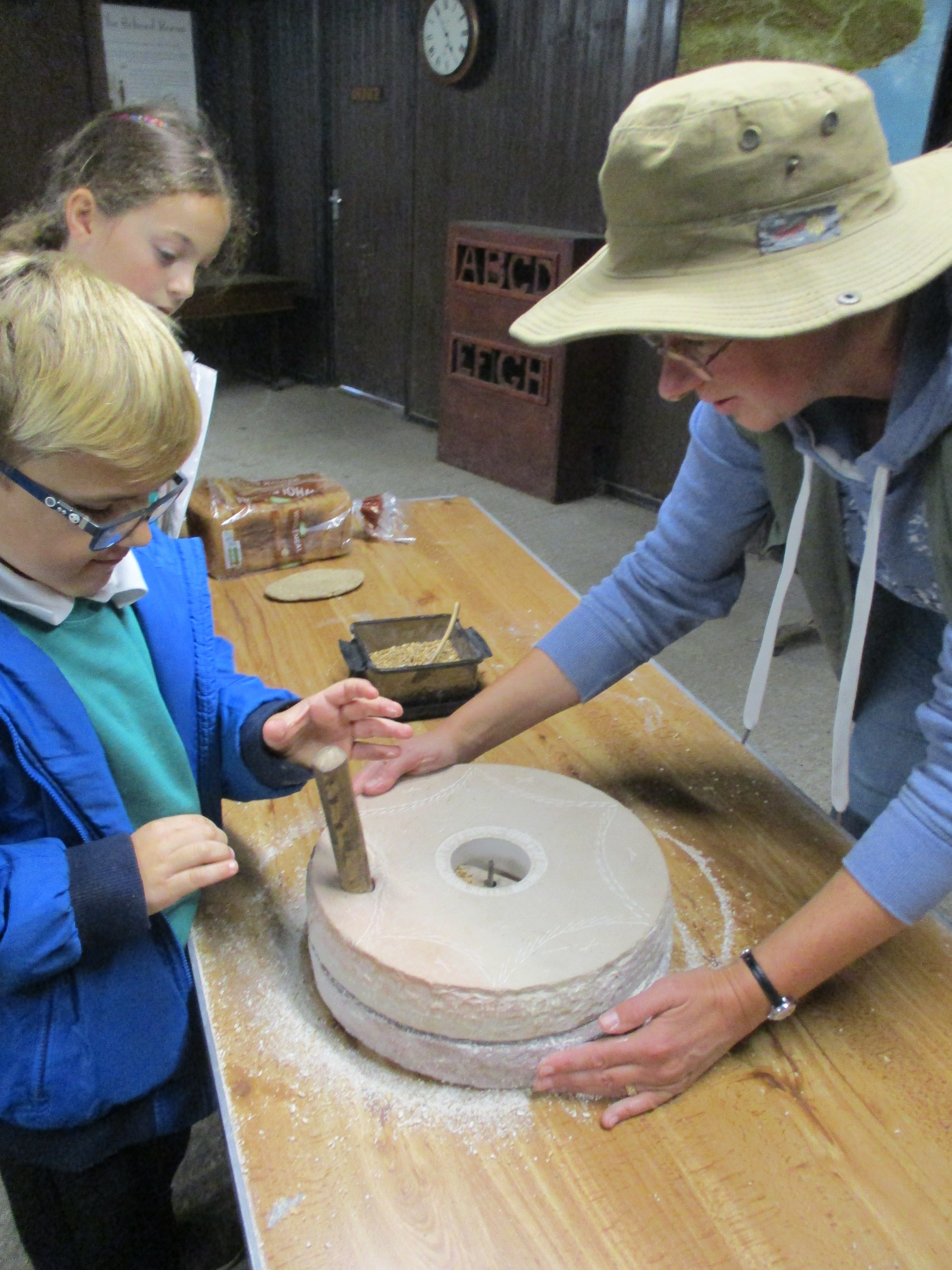 Year 3 Meet the Team and Team Afternoon
Year 3 welcomed parents on the afternoon of Friday 27th September. We created art work in the style of the artist Andy Goldsworthy using outdoor materials. This was part of our outdoor celebration of learning whilst we celebrated becoming part of the Thanet Endeavour Learning Trust.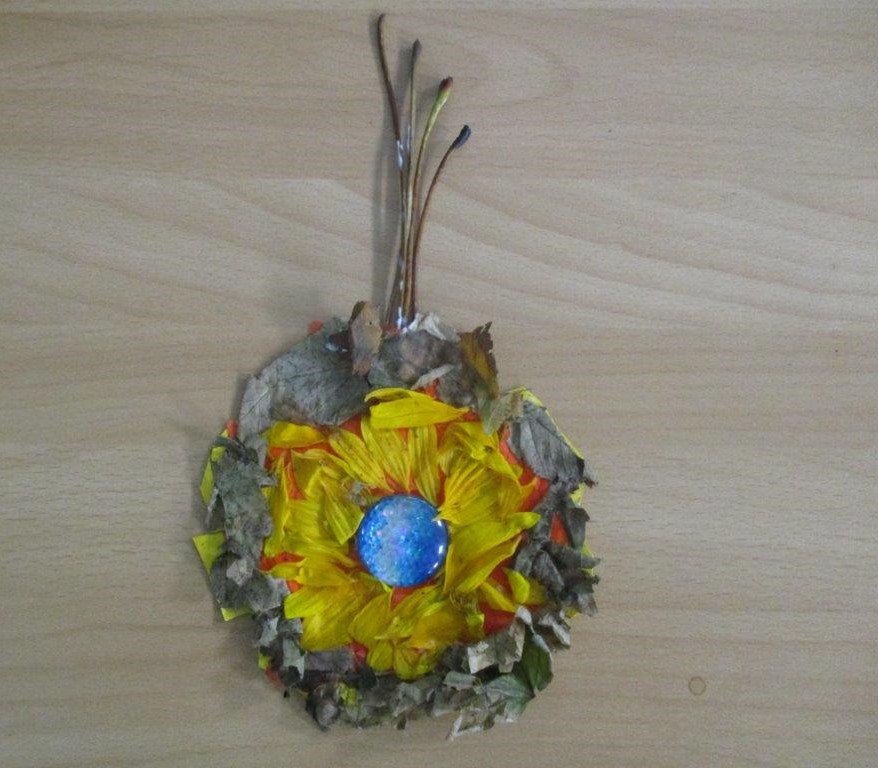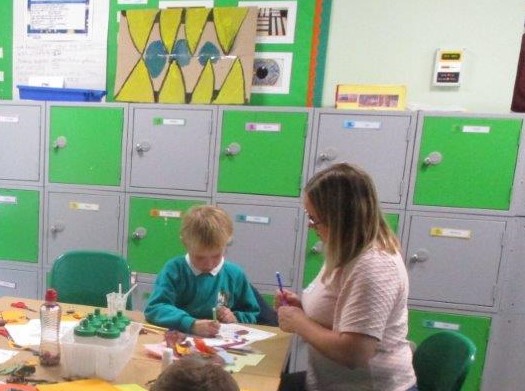 Police Community Support Officer Visit
On the 7th and 8th May, the children in years 3 and 4 enjoyed an informative and exciting visit from two local PCSOs. During their visit, the children learnt about keeping safe in their local community and how to correctly use the emergency services. They also had a lot of fun trying on police uniform and even got to sit in a police car and activate the very loud siren!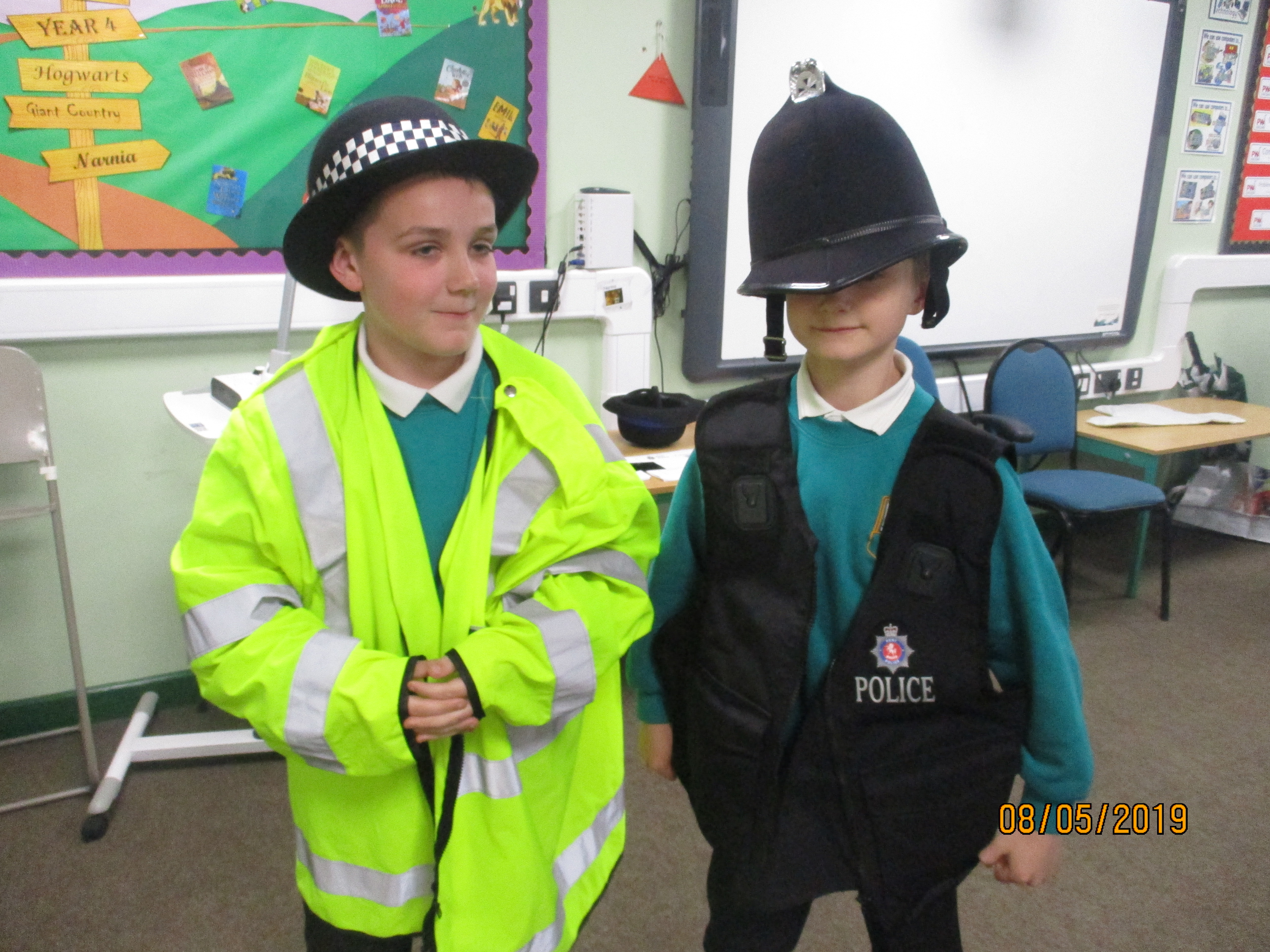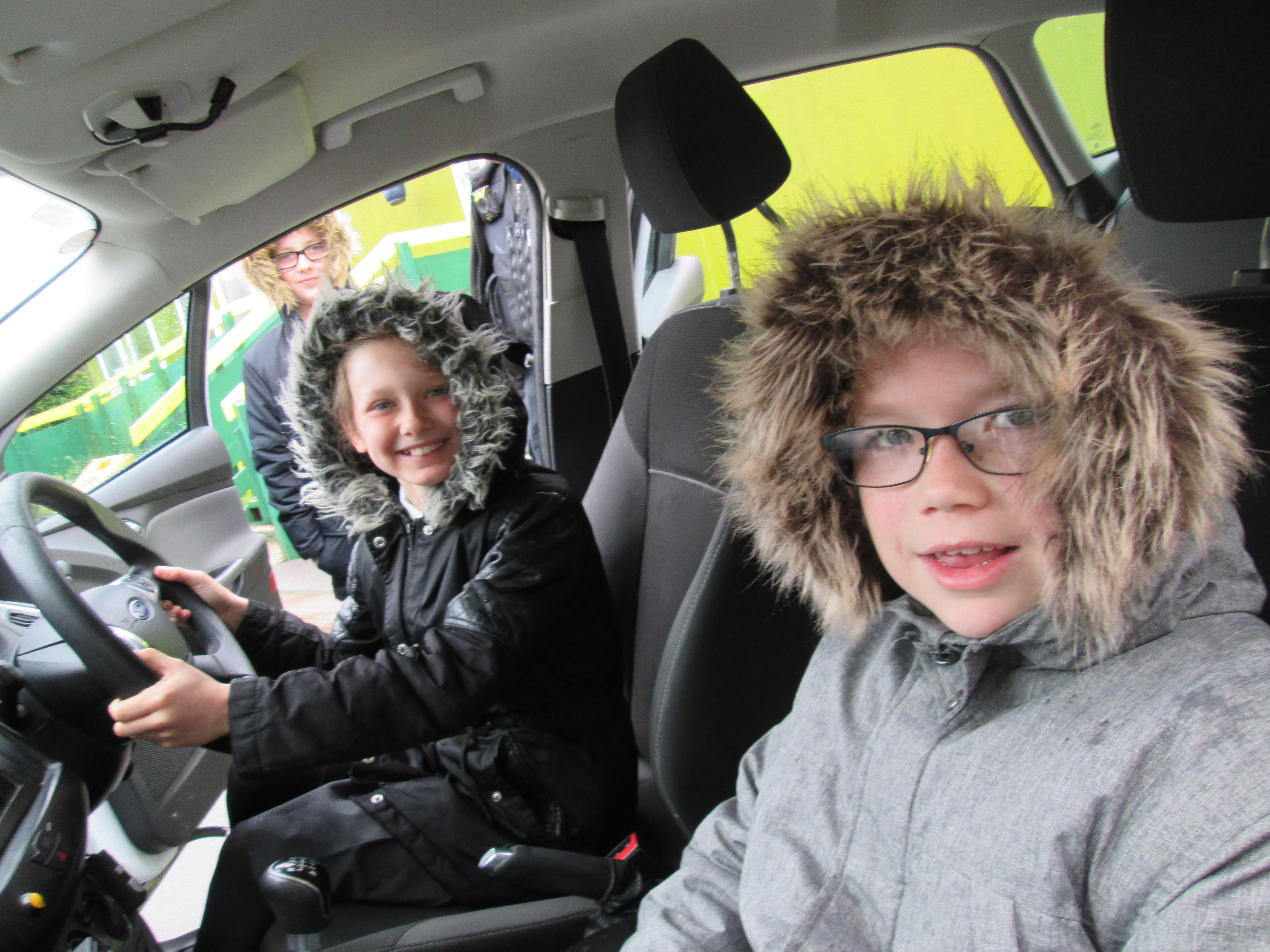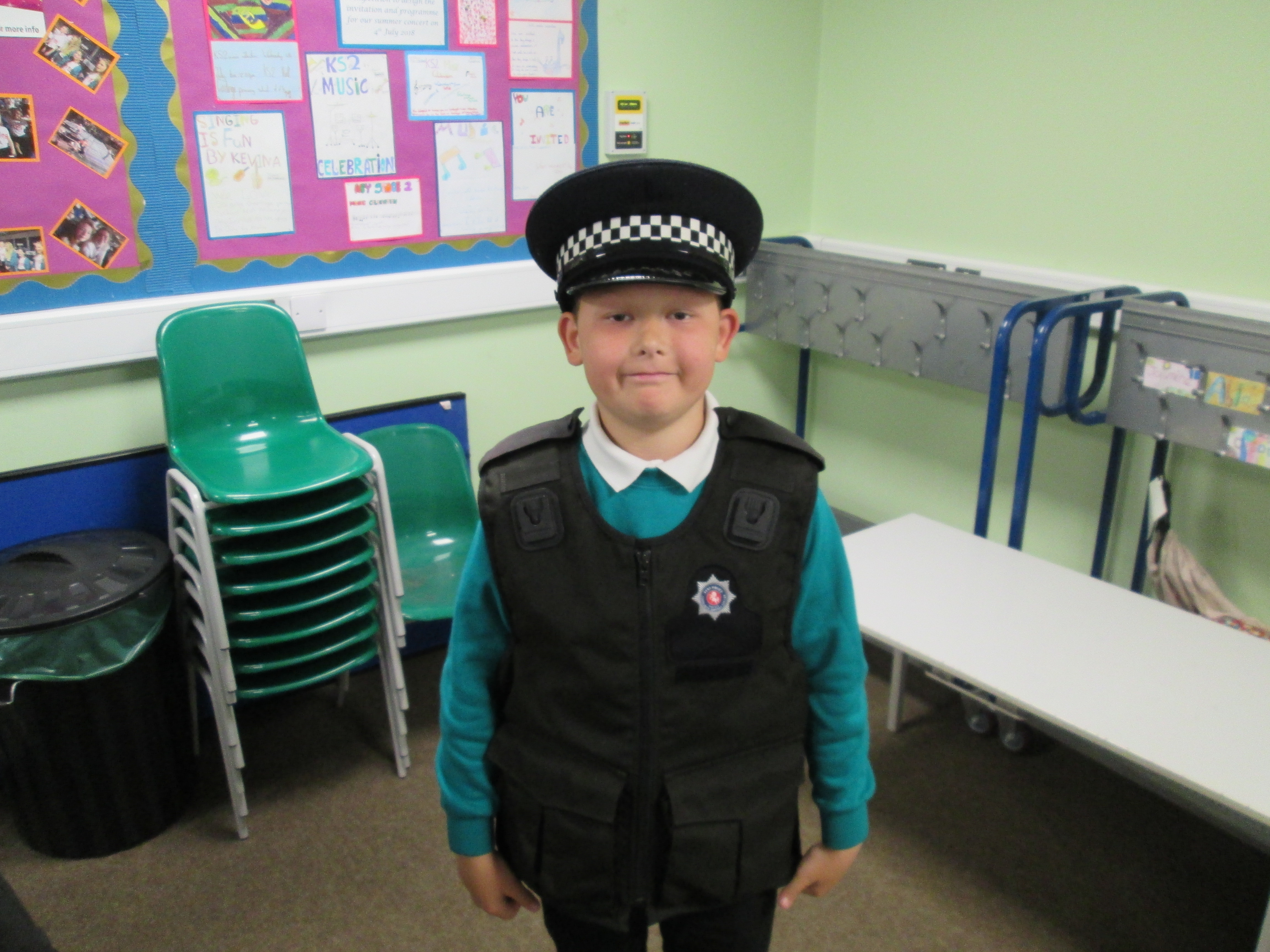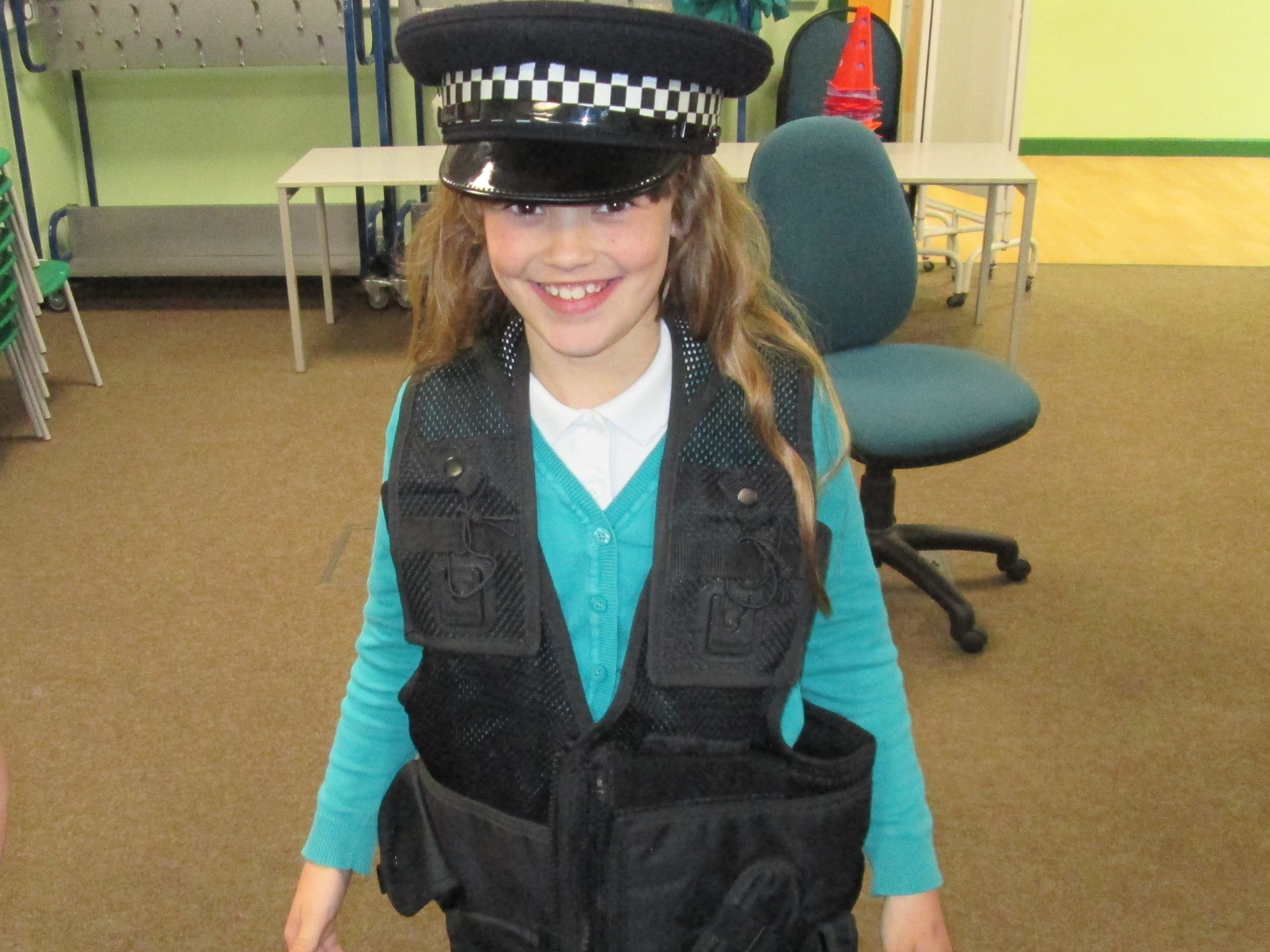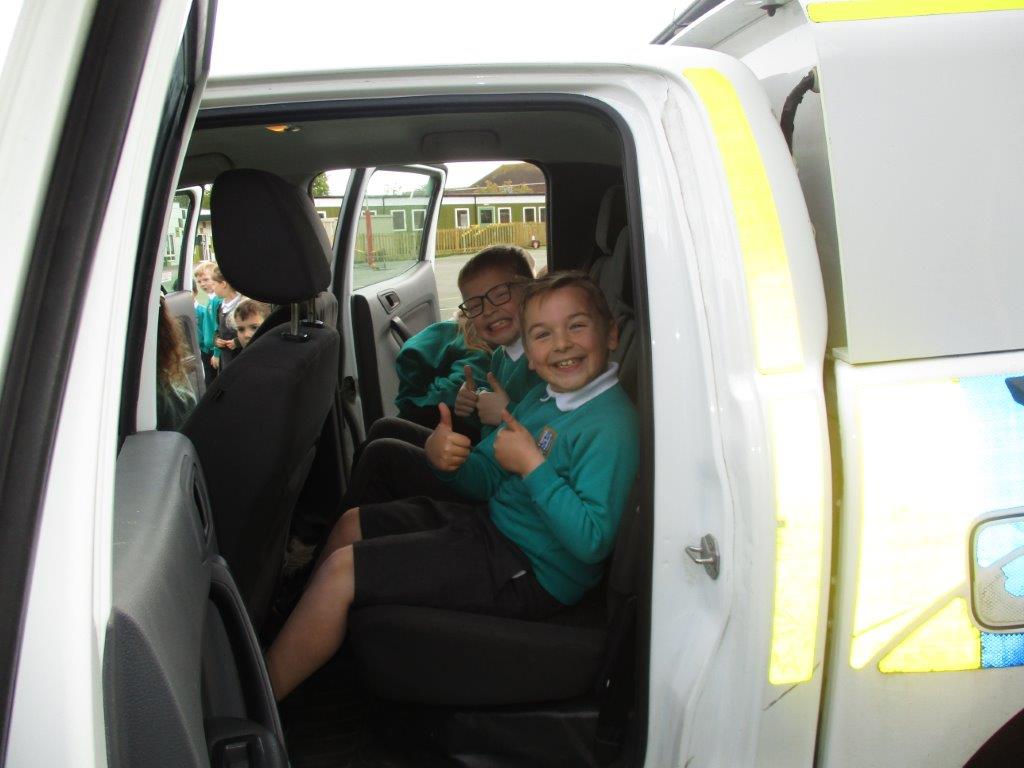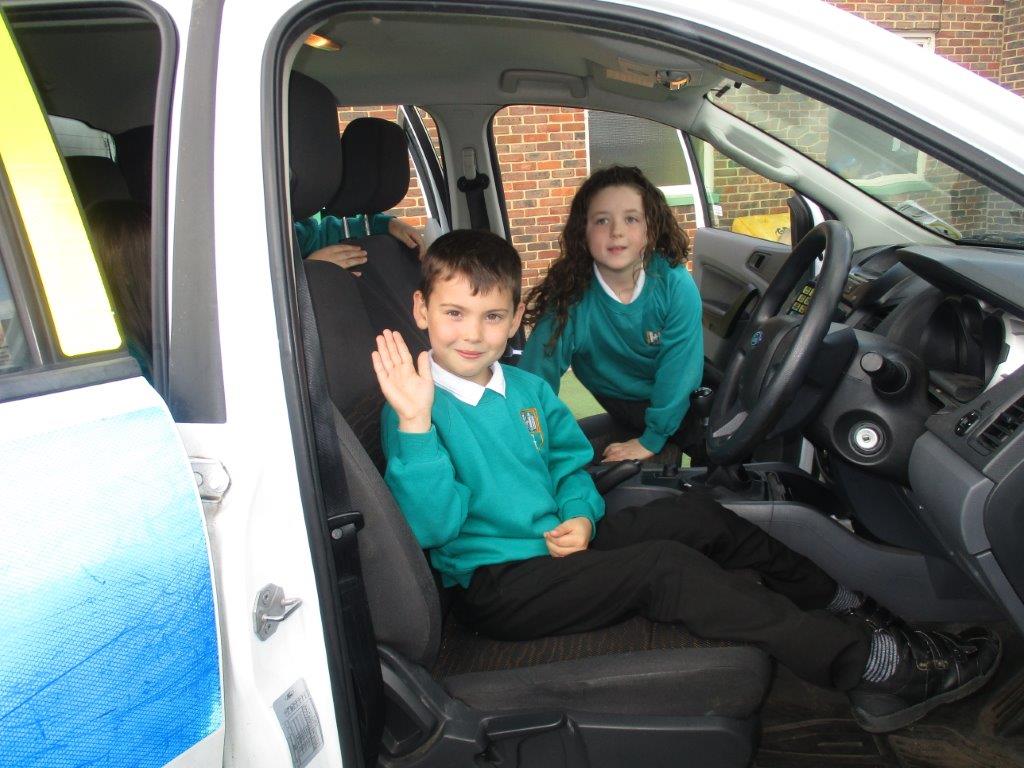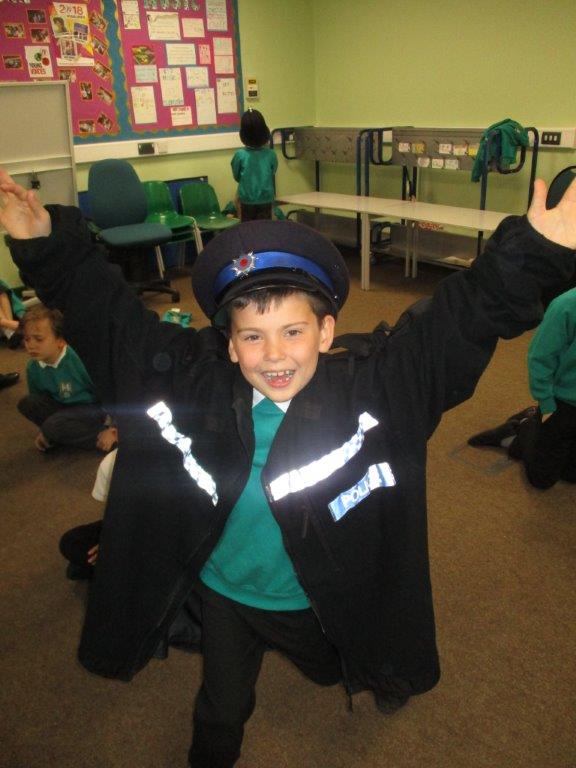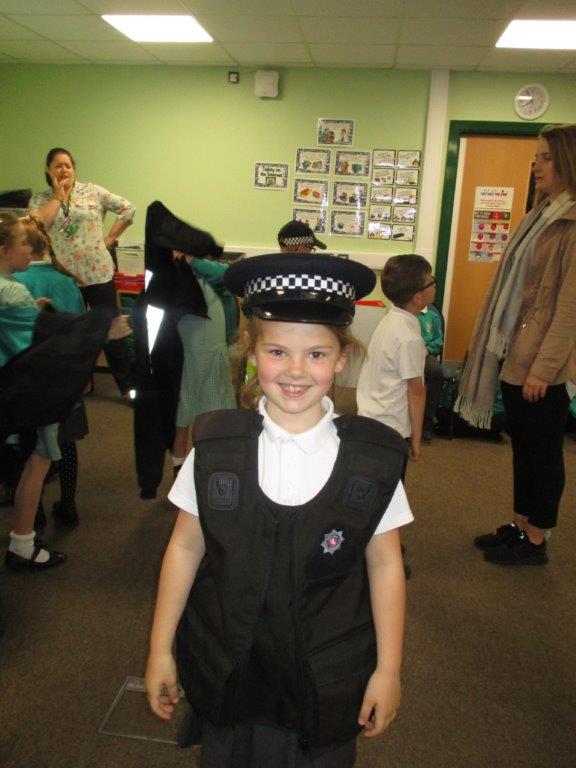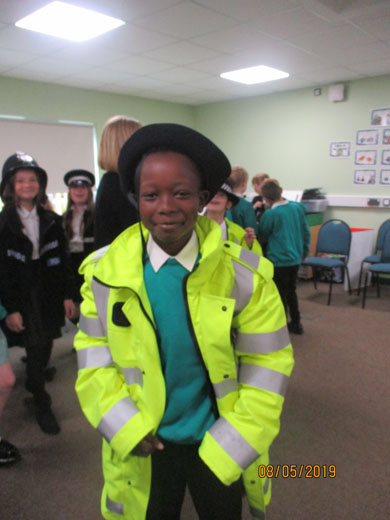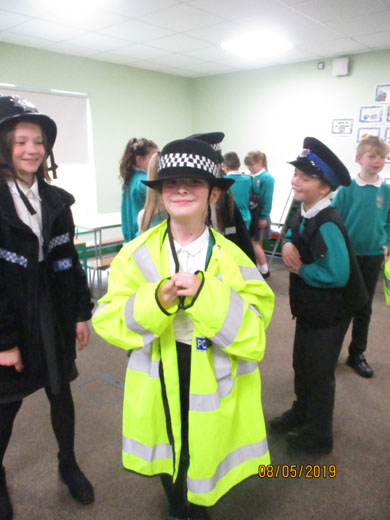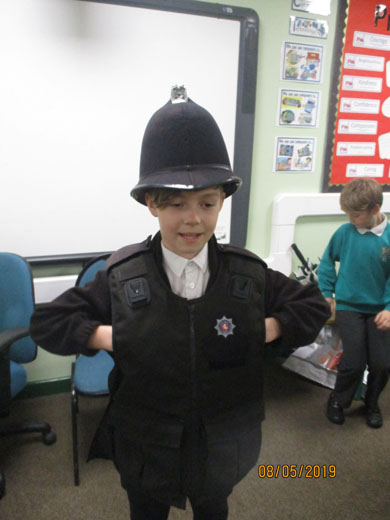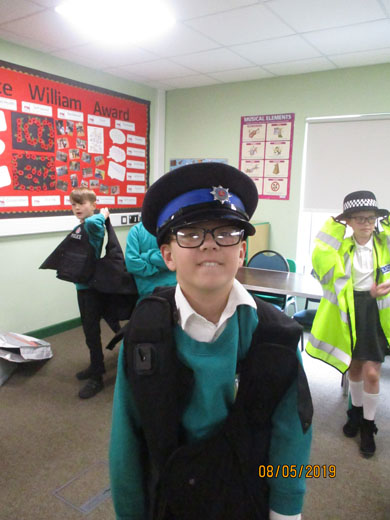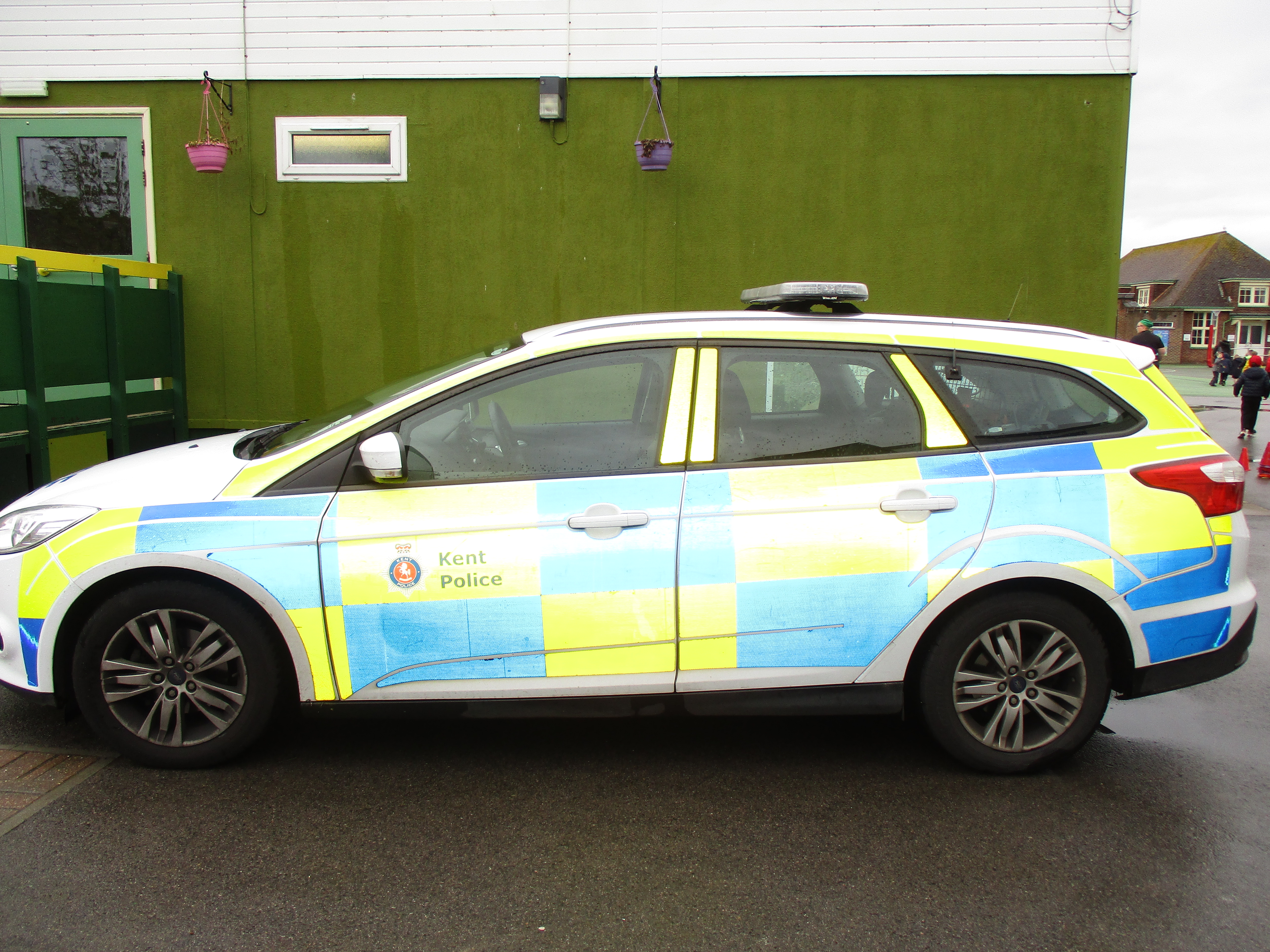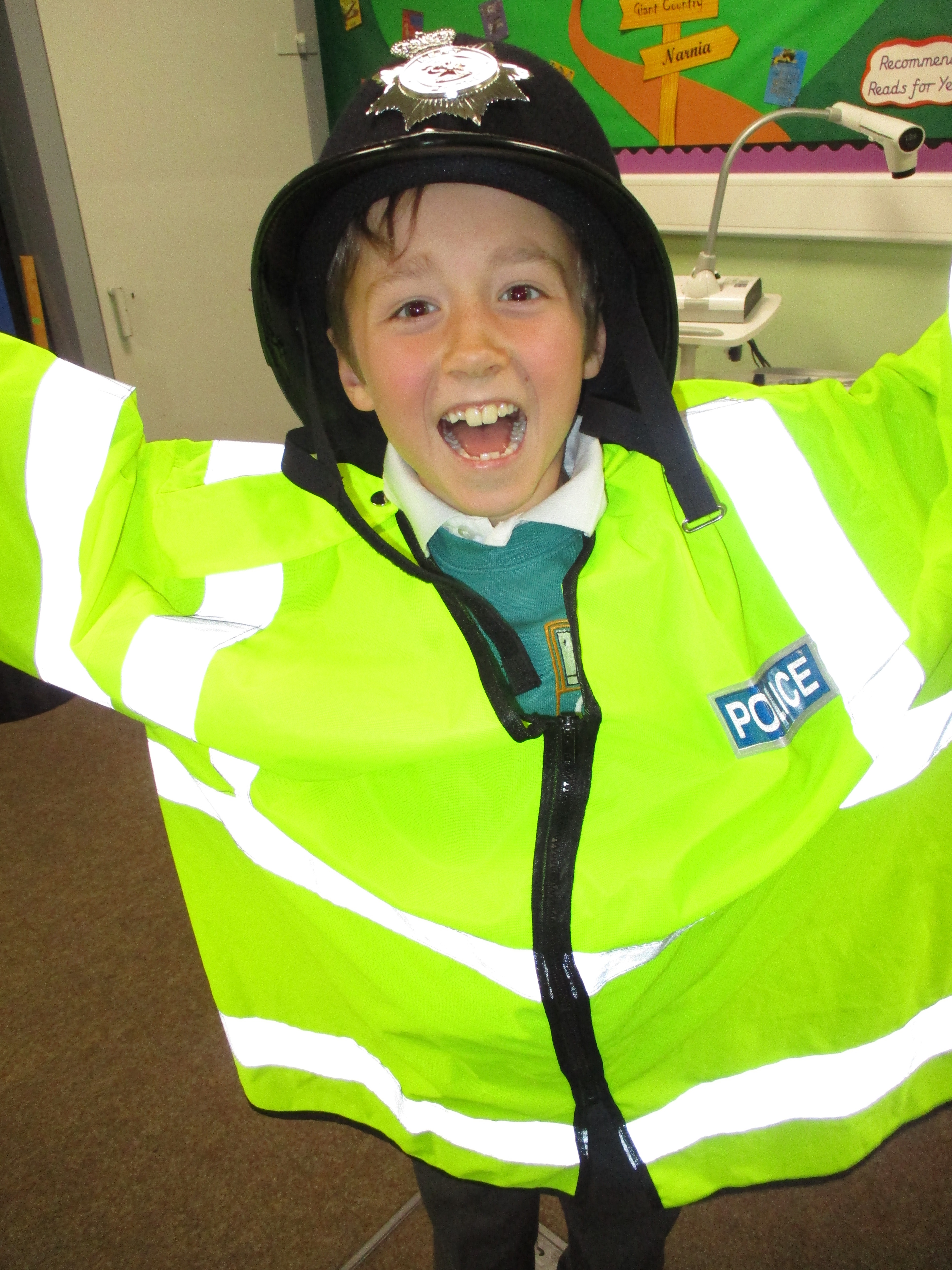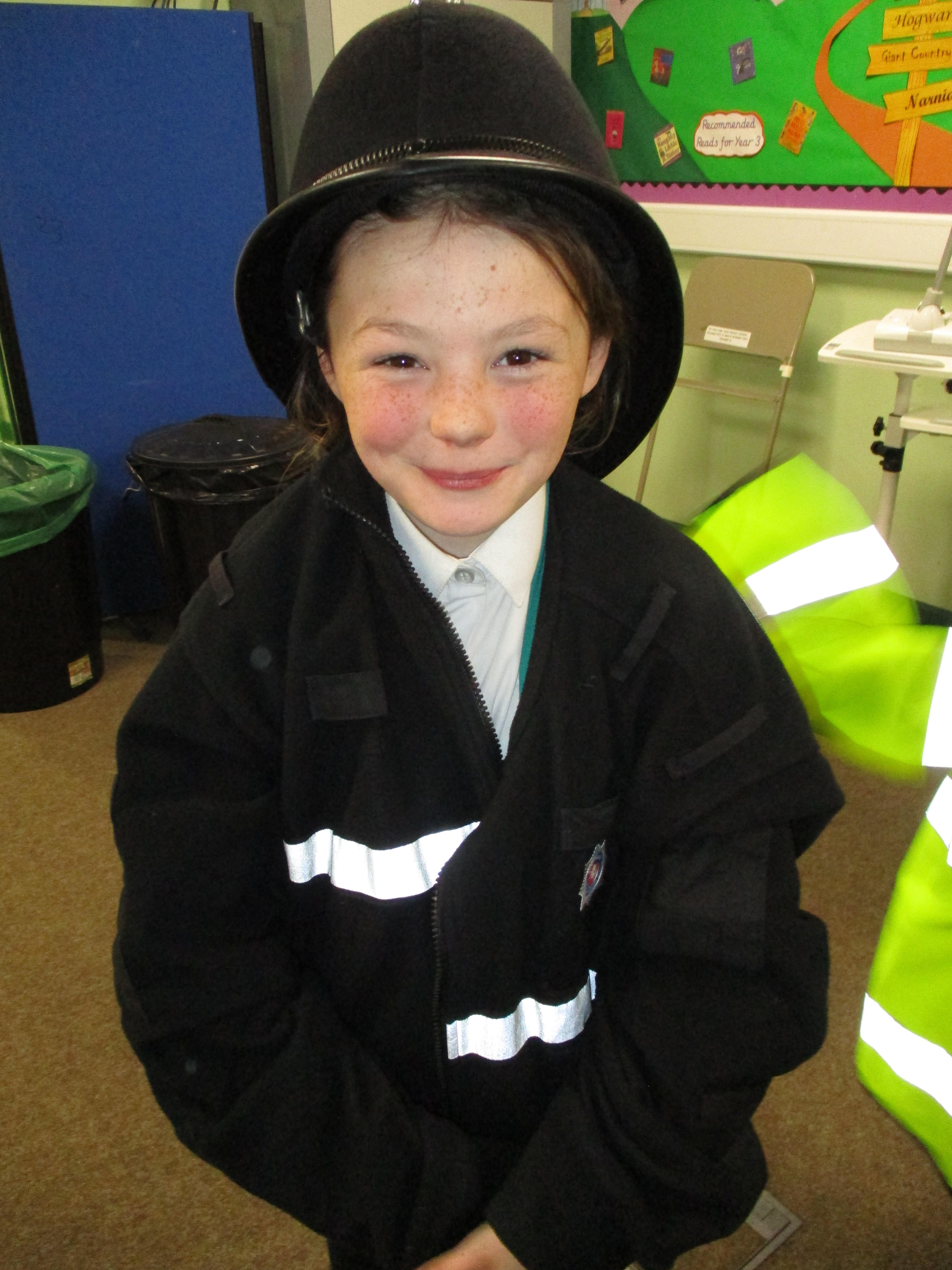 Class 3D - Fractions and Decimals
3D were learning about fractions and decimals by drawing number lines and representing tenths as fractions and decimals with chalk.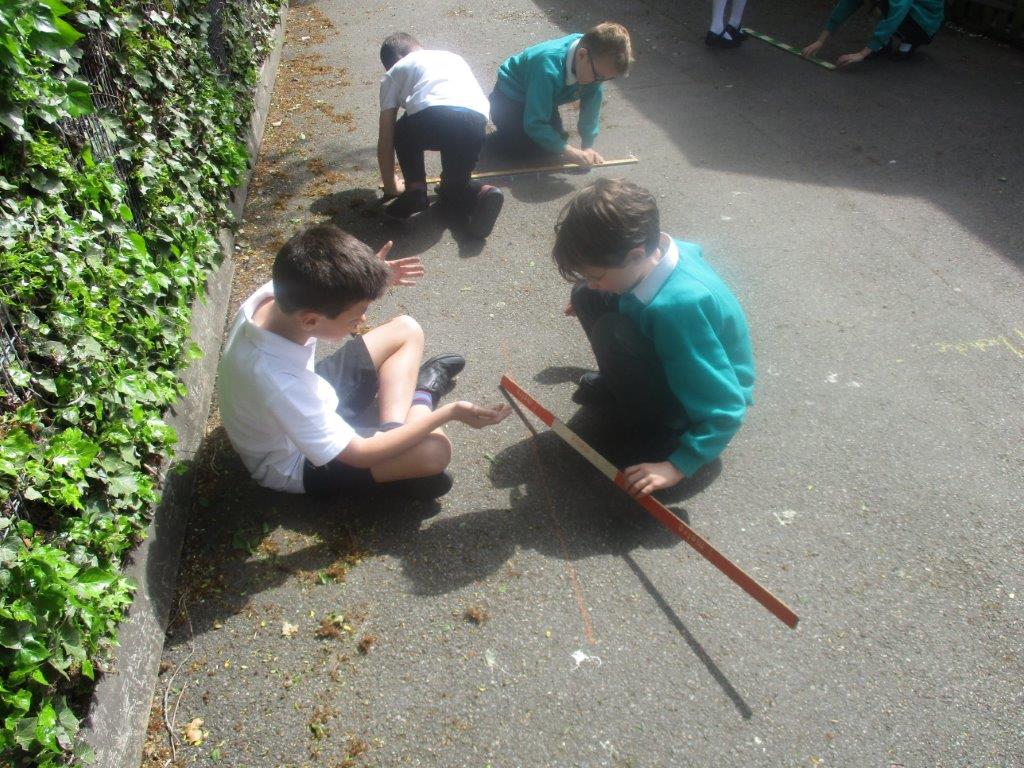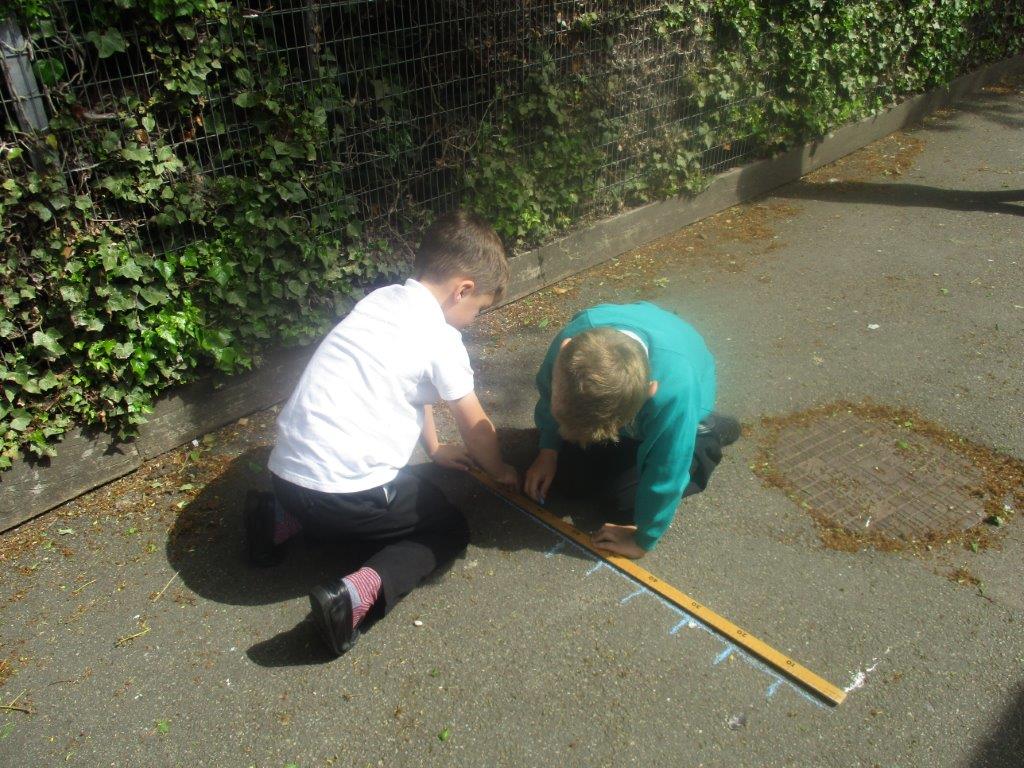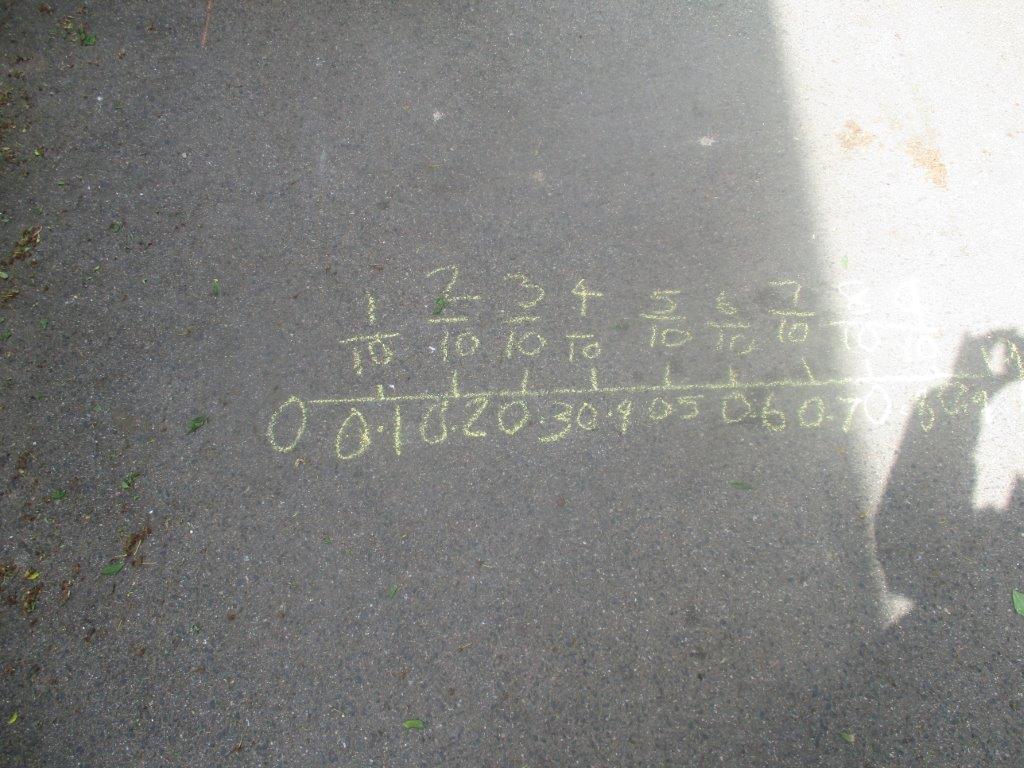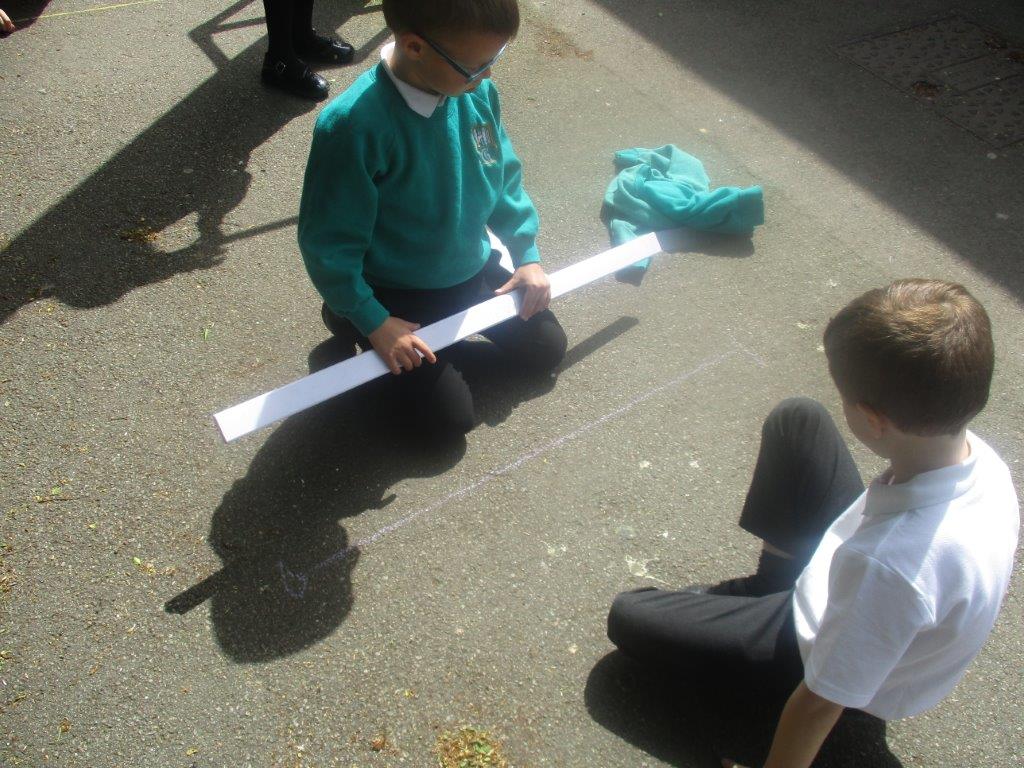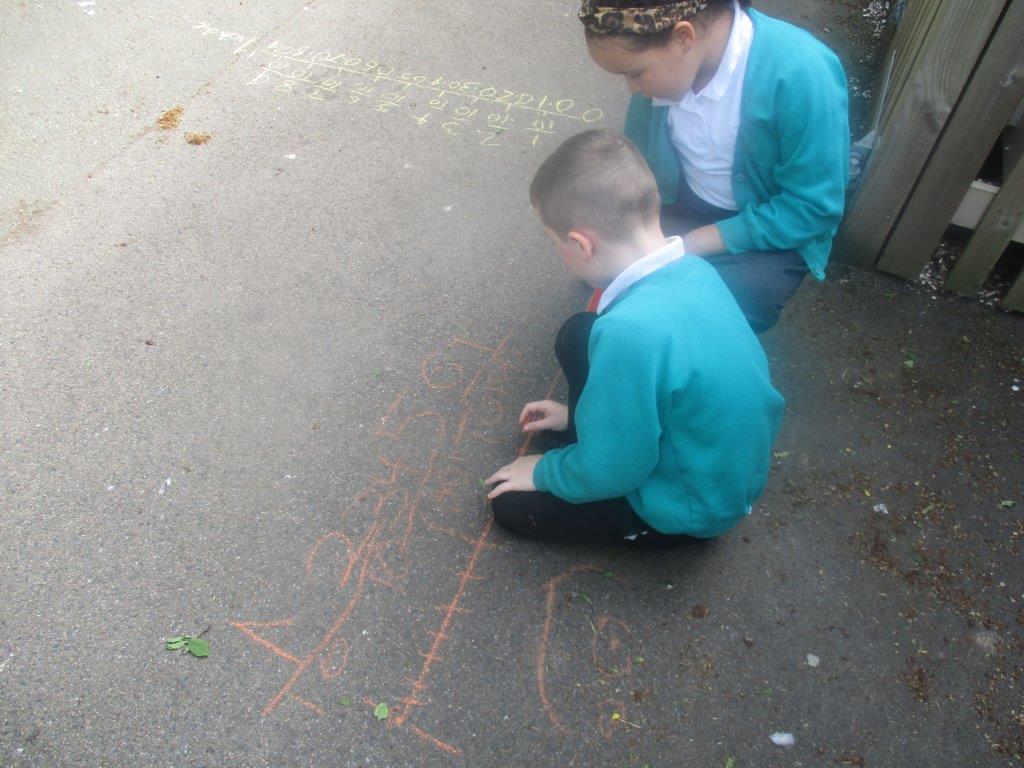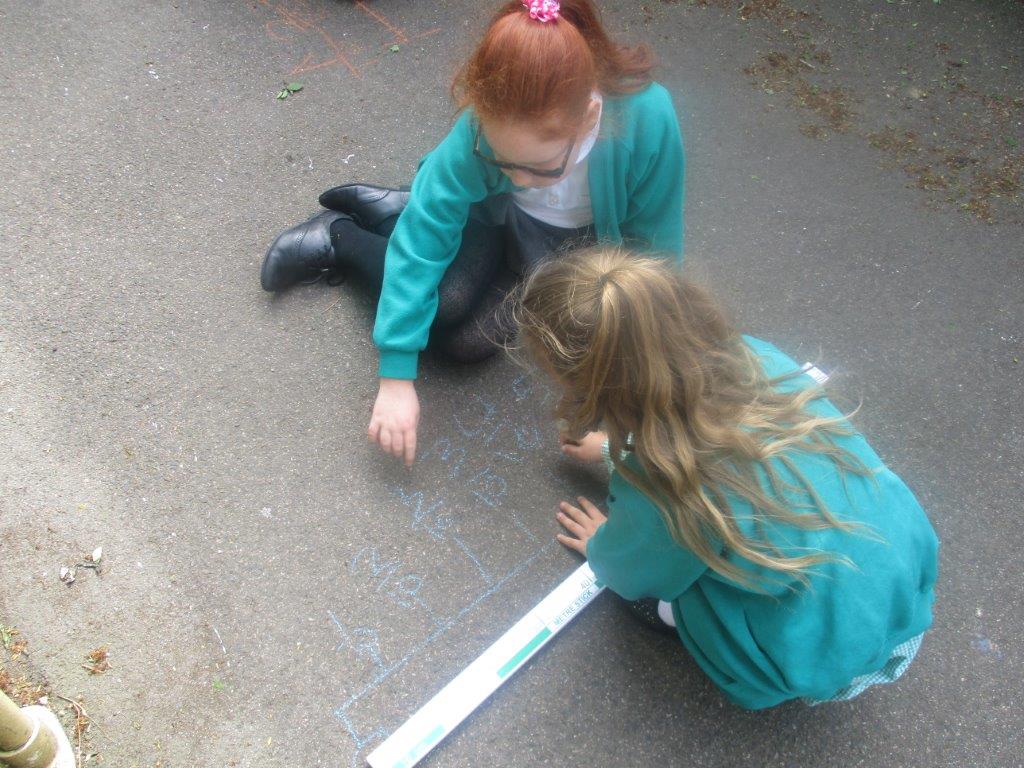 Year 4 - Roman Britain Experience Day
On Tuesday 12th March, year 4 visited the Museum of Kent Life in Maidstone, to experience life during Roman Britain, which was linked to their ongoing topic learning. This was a fantastic opportunity for the children to engage in various exciting activities throughout the day and really experience what life would have been like during Roman Britain. Many of the children came wonderfully dressed as a Roman or a Celt, which certainly added to the experience and fun. During the day, the children had the opportunity to take part in a range of activities and workshops such as: 'Meet a Centurion', 'Celts and Druids', 'Building a better Britain', 'Amulet making', all while finding out what the Romans did for Britain. They even had the opportunity to meet Queen Boudicca! Despite the bad weather, all of the children and adults had a fantastic day and it was lovely for them to be able to be involved in activities and extend their learning from the classroom. The children were a credit to the school with their excellent behaviour and manners and they certainly came away with some great memories.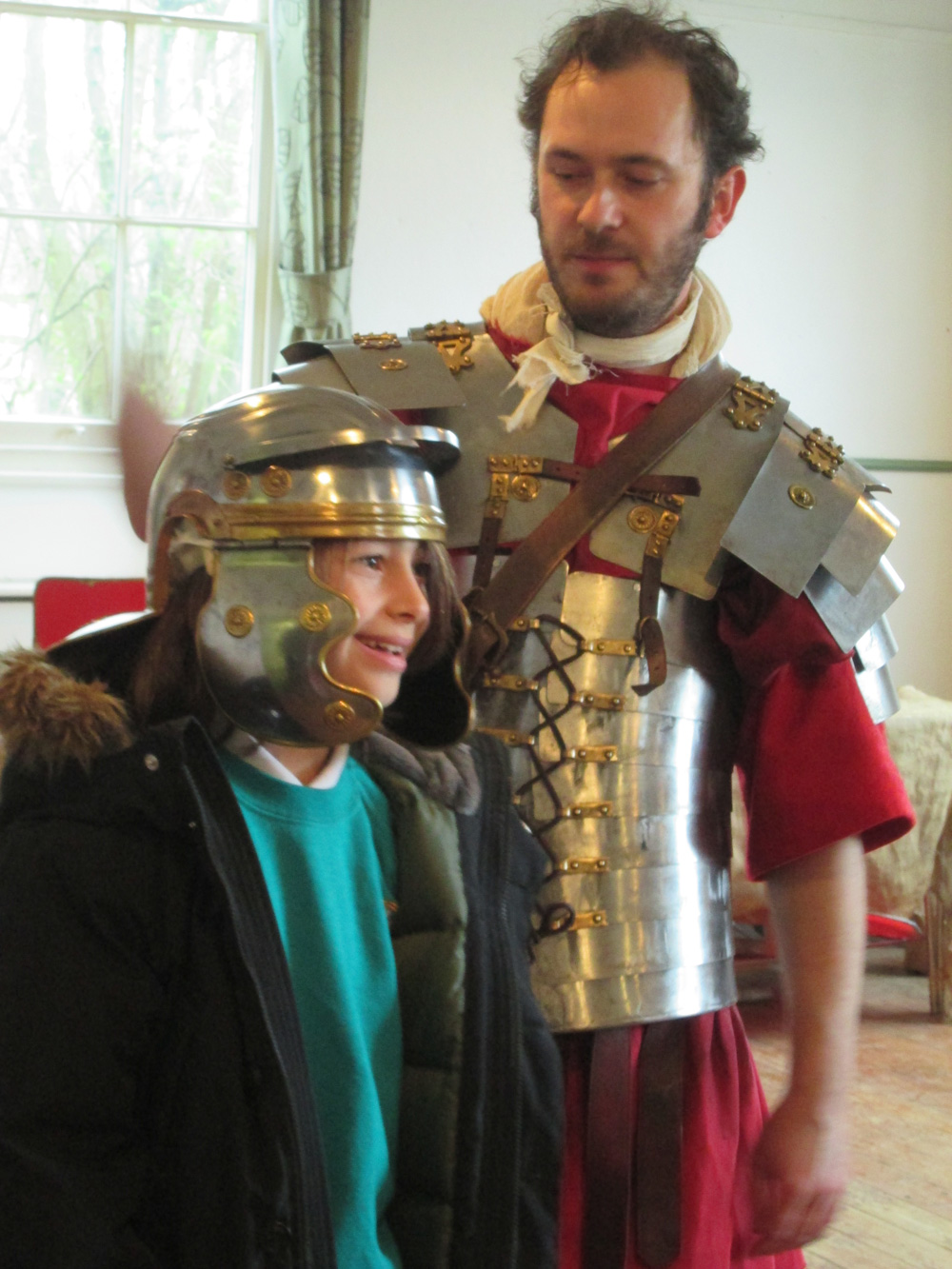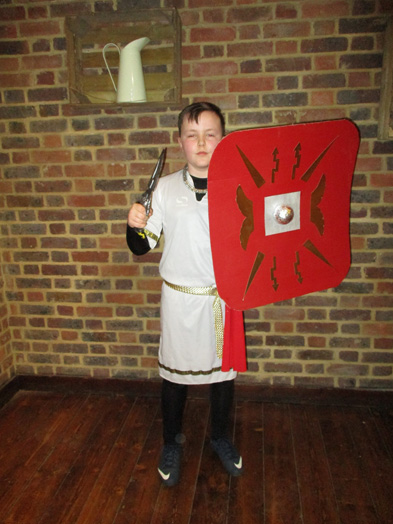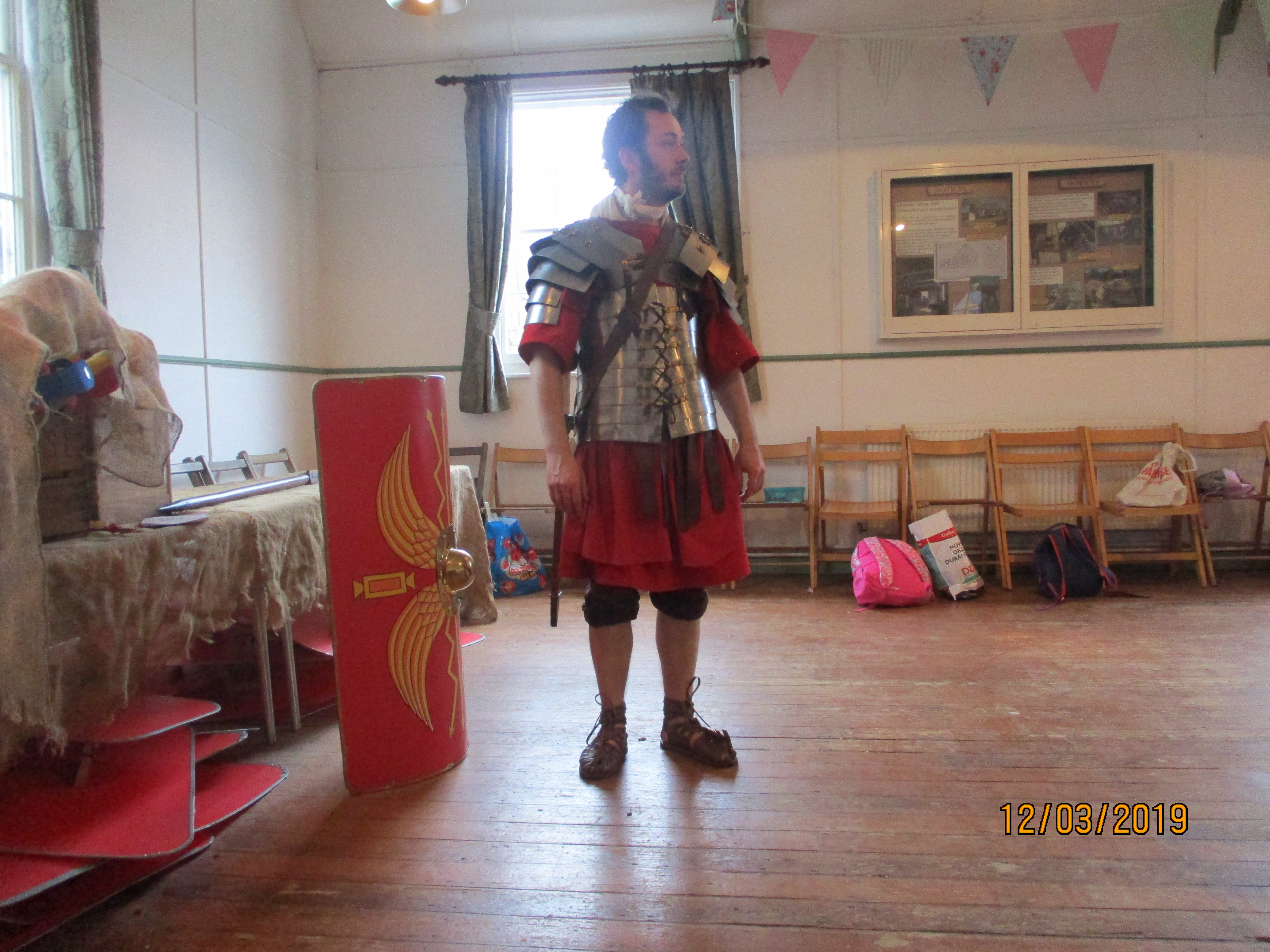 School Value - Teamwork
3C and 3D worked together in PE on teamwork. The teams that worked together best achieved the challenge of getting across the hall using 4 hoops with only one child in one hoop at a time. We saw lots of great examples of the school value of teamwork as children communicated well, worked together and supported one another.
Year 4 Woolly Mammoths
As part of their learning on The Stone Age in term 1, Year 4 had great fun learning all about woolly mammoths. They used milk bottles to make their own woolly mammoths to display in class before taking home to keep.
Outdoor Classroom Day November 2018
As a school, Garlinge wanted to be part of Outdoor Classroom Day, where hundreds of schools across the UK wanted to take their learning outside. We tried to get outside for as many different lessons as possible!
On Friday 9th November in maths, 4D created their own human positive and negative number line outside. The children were given a card with either a positive or negative number on in. Their task, using teamwork and their mathematical knowledge, was to create a correct number line. The children worked fabulously, discussing their number with peers and helping each other where to position themselves. This proved difficult for some, especially working through the zero, but they achieved the task and were very proud of themselves.
4C also looked for different opportunities to take our learning outside and although it was cold, we had great fun! In maths, we played some active maths games outside to help us practise our times tables. We then worked in groups and used the outdoor learning environment to help devise some games which we could play to help us learn our times tables facts. Some groups used resources like skipping ropes and balls whilst others made the most of the space.
We really enjoyed playing the games and have already started playing them at breaktime and lunchtime. One of our favourites is 'What's the times table Mr Wolf?'.
In the afternoon, we took our favourite books outside and enjoyed reading for pleasure in a spot of our choice. It was very relaxing to read whilst enjoying the sounds of nature on the playground.
Bach to the Future Roadshow
On Monday 24th September, pupils in KS2 were treated to Kent Music's 'Bach to the Future' roadshow. Three musicians enthralled and educated the children on a variety of woodwind, brass and string instruments. The children explored a range of music from classical to pop and even joined in a karaoke of cartoon theme songs! They also saw how music can be created using simple everyday household items. The roadshow aimed to inspire even more children to take-up the opportunities offered by the school to learn a musical instrument and to develop a love of music in all its forms.
Year 4 Trip to Kent Museum of Life
Year 4 had a fantastic time on their recent trip to the Museum of Kent Life on 6th March. We took part in a range of activities to further our understanding of Roman Britain. We came face to face with Queen Boudicca and a Roman centurion. A Roman servant taught us all about roads, aqueducts and toilet etiquette! We even got to make our own leather amulets. All the children's behaviour was exemplary and they demonstrated our school values.
Please click on the link below to view some photos from the day.
Year 4 Trip - Kent Museum of Life
Fun in the Snow
Children in Years 3 and 4 weren't frightened by 'The Beast from the East' and enjoyed the opportunity to have some fun in the snow!
Please click the link below to see some photos
Fun in the Snow Photos


Safer Internet Performance and Workshops
On Monday 29th January, Years 3 and 4 enjoyed a performance from the One Day Creative drama group. The world of online gaming is fast-paced, exciting, really good fun and a great place to learn and play. The performance helped us to be aware of the dangers such as identity theft, inappropriate (18+) content and in-app purchases. The show was a fun way to learn about how to use the internet more safely. We will further our understanding by taking part in some follow-up workshops.