Lower Key Stage 2
4A - Torches
4A have been busy lighting up the classroom with their handmade, working torches. This is the culmination of their learning on Electricity in science lessons. They had to use their knowledge of circuits to independently build a simple series circuit before incorporating it into their torch design. Children in 4A said: "This was such an exciting lesson, it was amazing to see that our torches actually worked!"
Garlinge strives to provide a creative approach to all their curriculum subjects, as well as promoting teamwork and problem-solving skills. Kirsty Beaumont, science coordinator for Garlinge Primary School & Nursery, said: "I think it is brilliant that 4A have had this opportunity to not only be creative, but incorporate and expand their scientific skills and knowledge."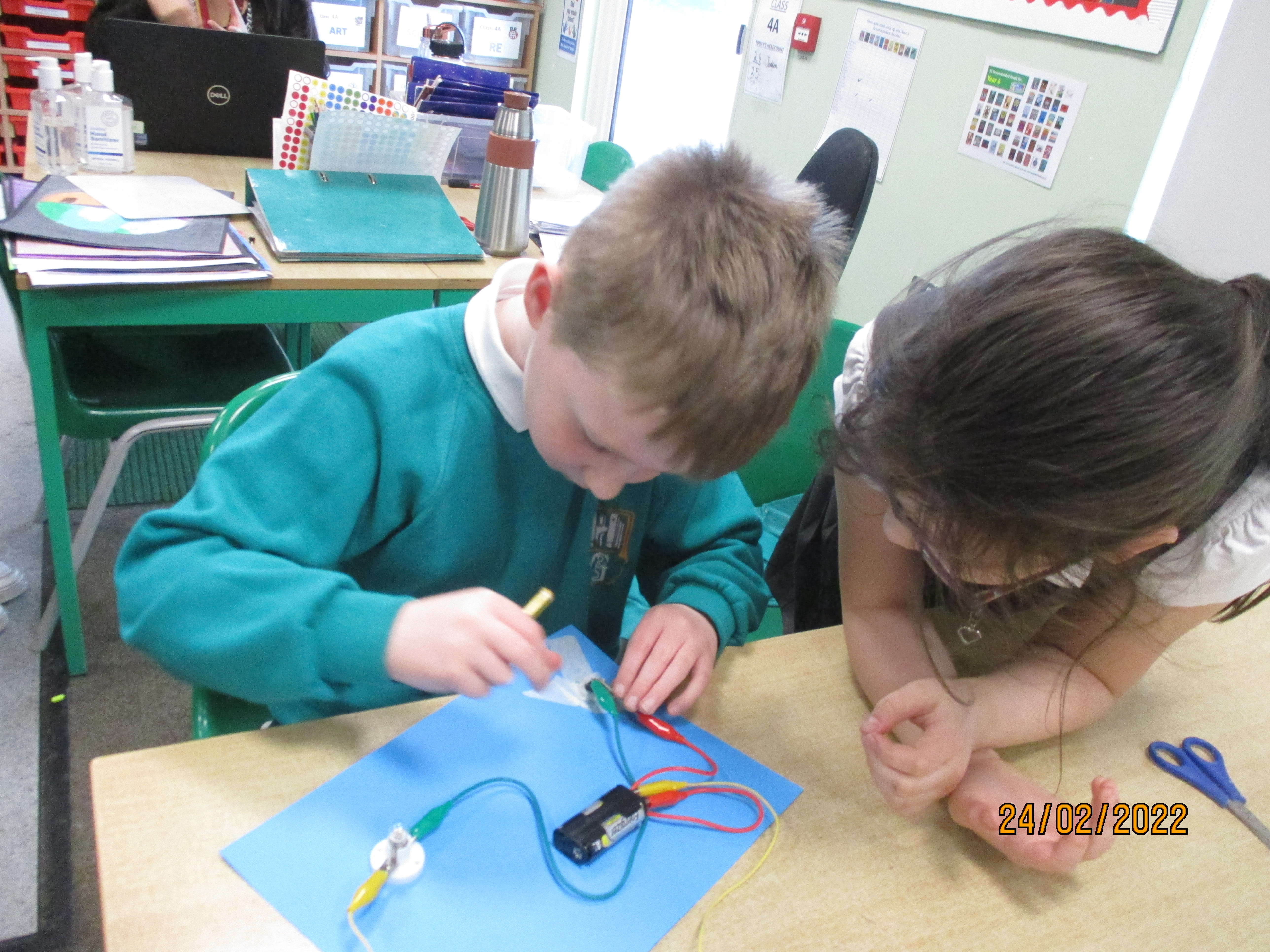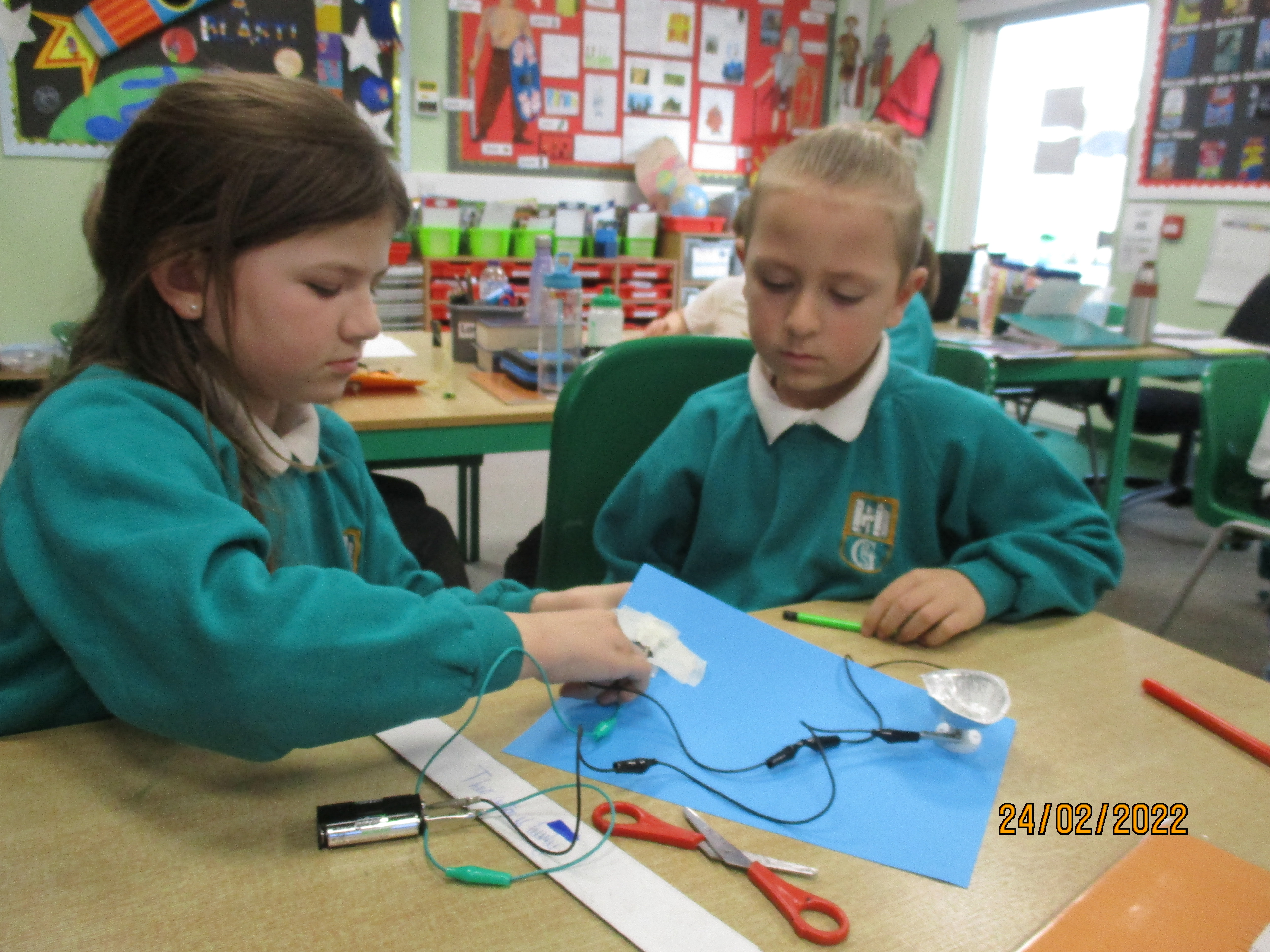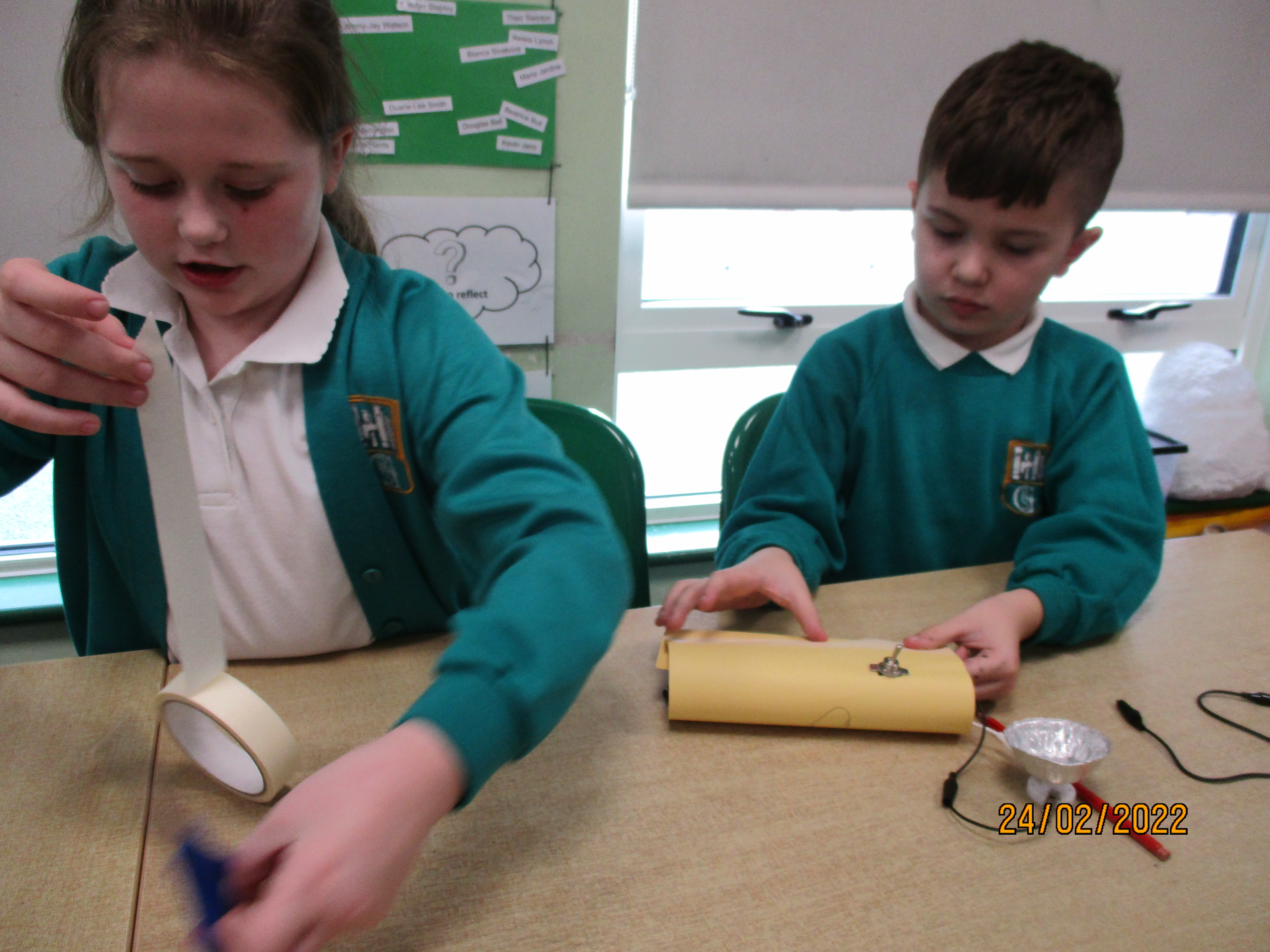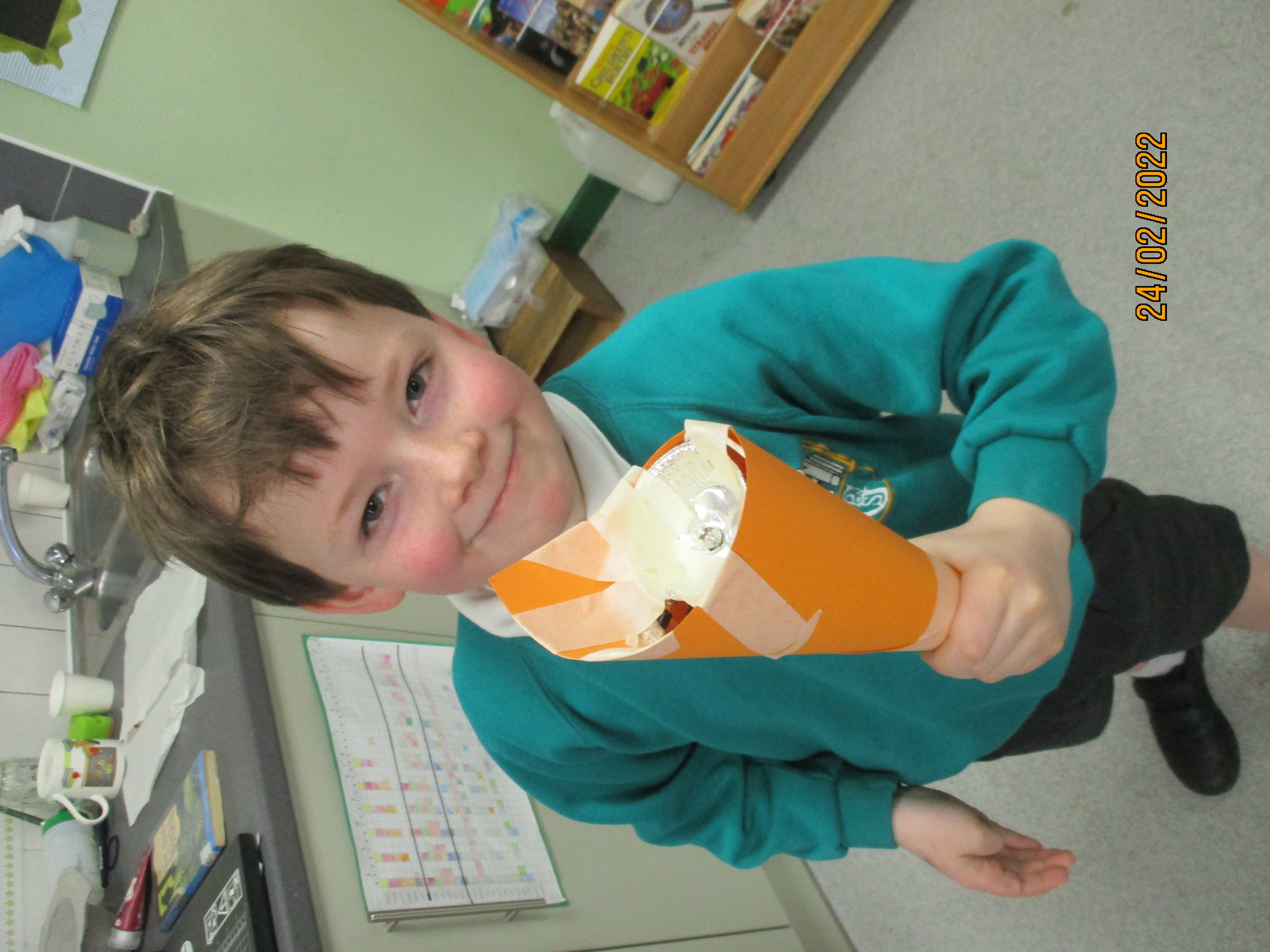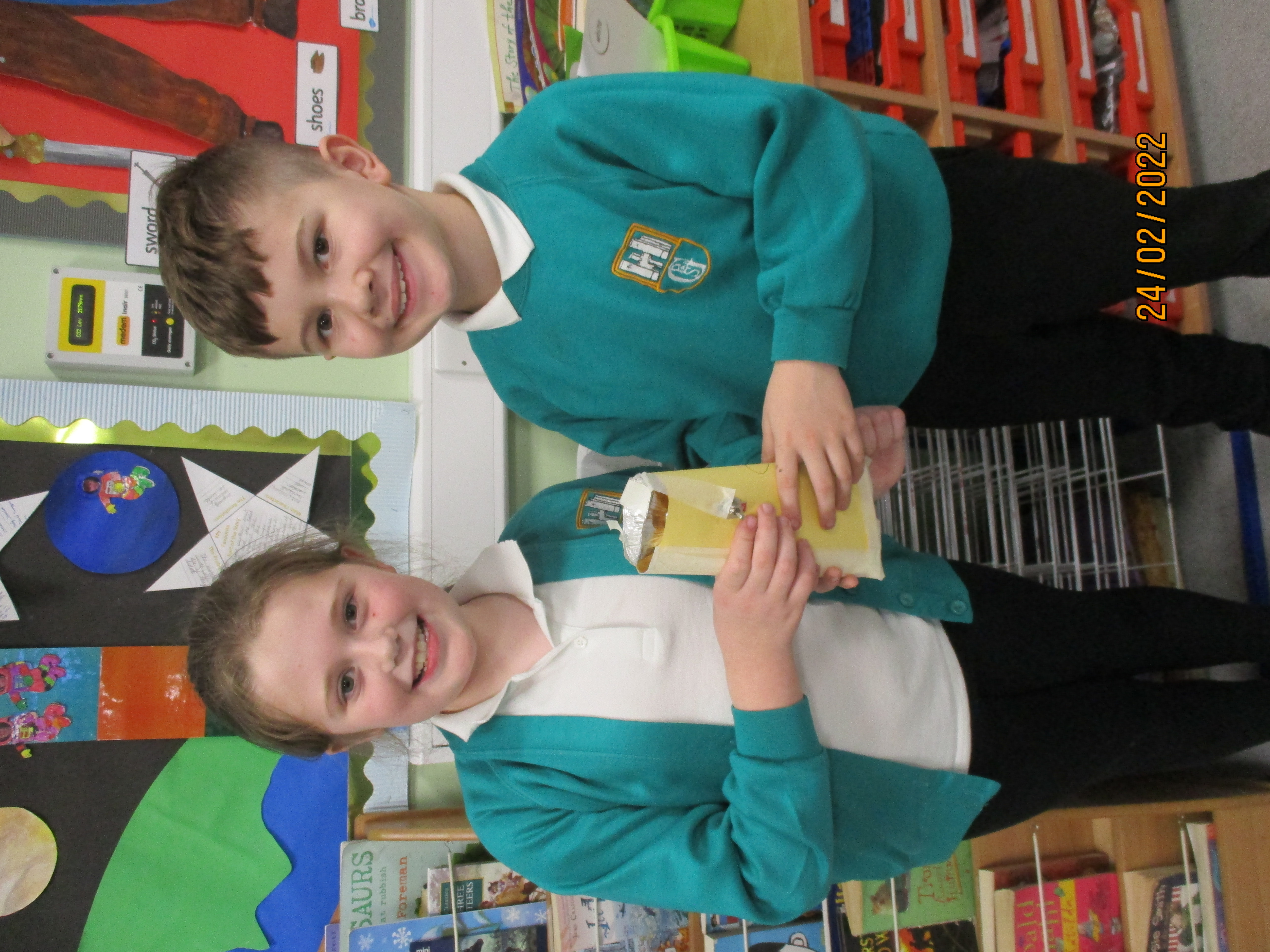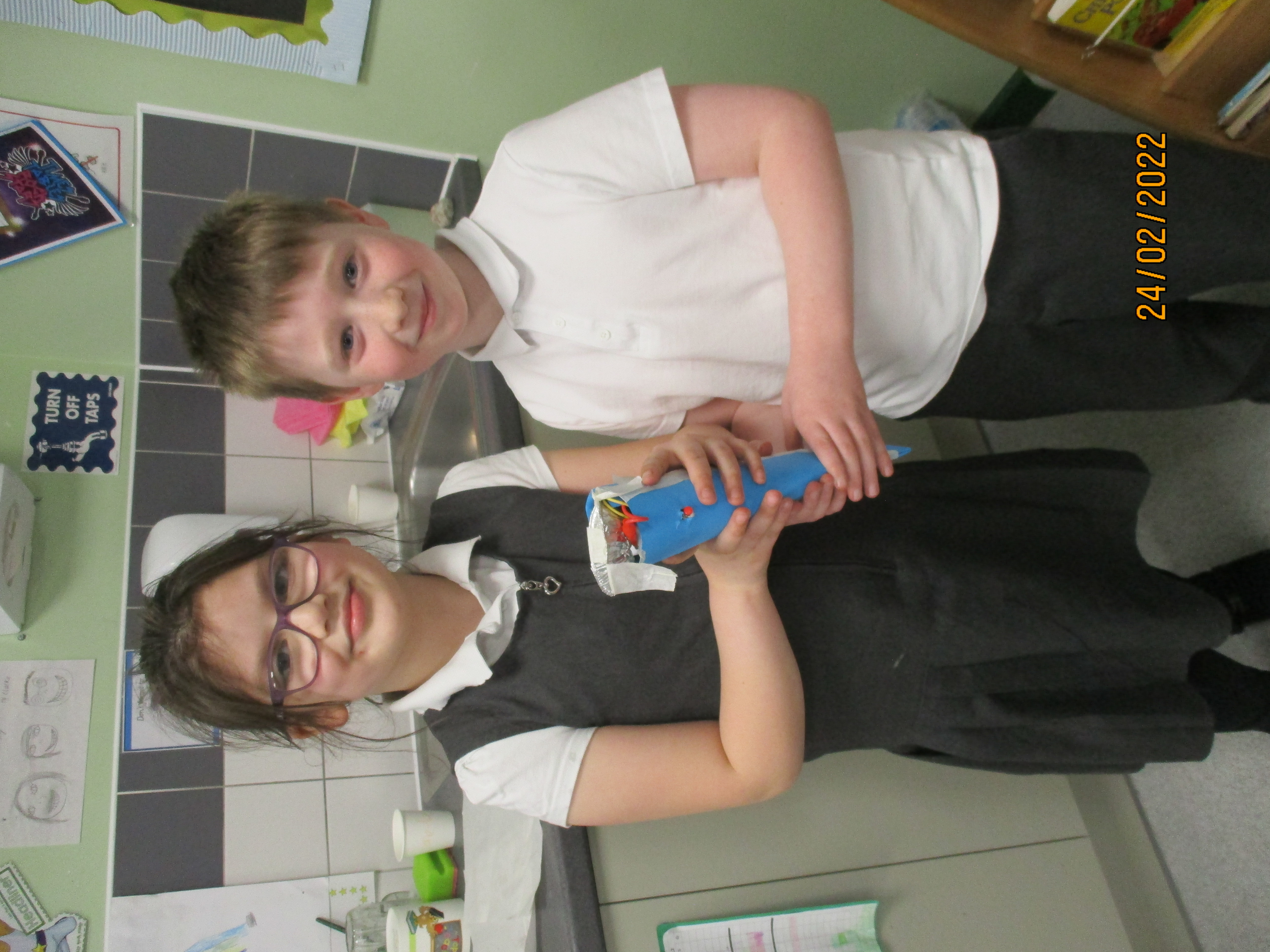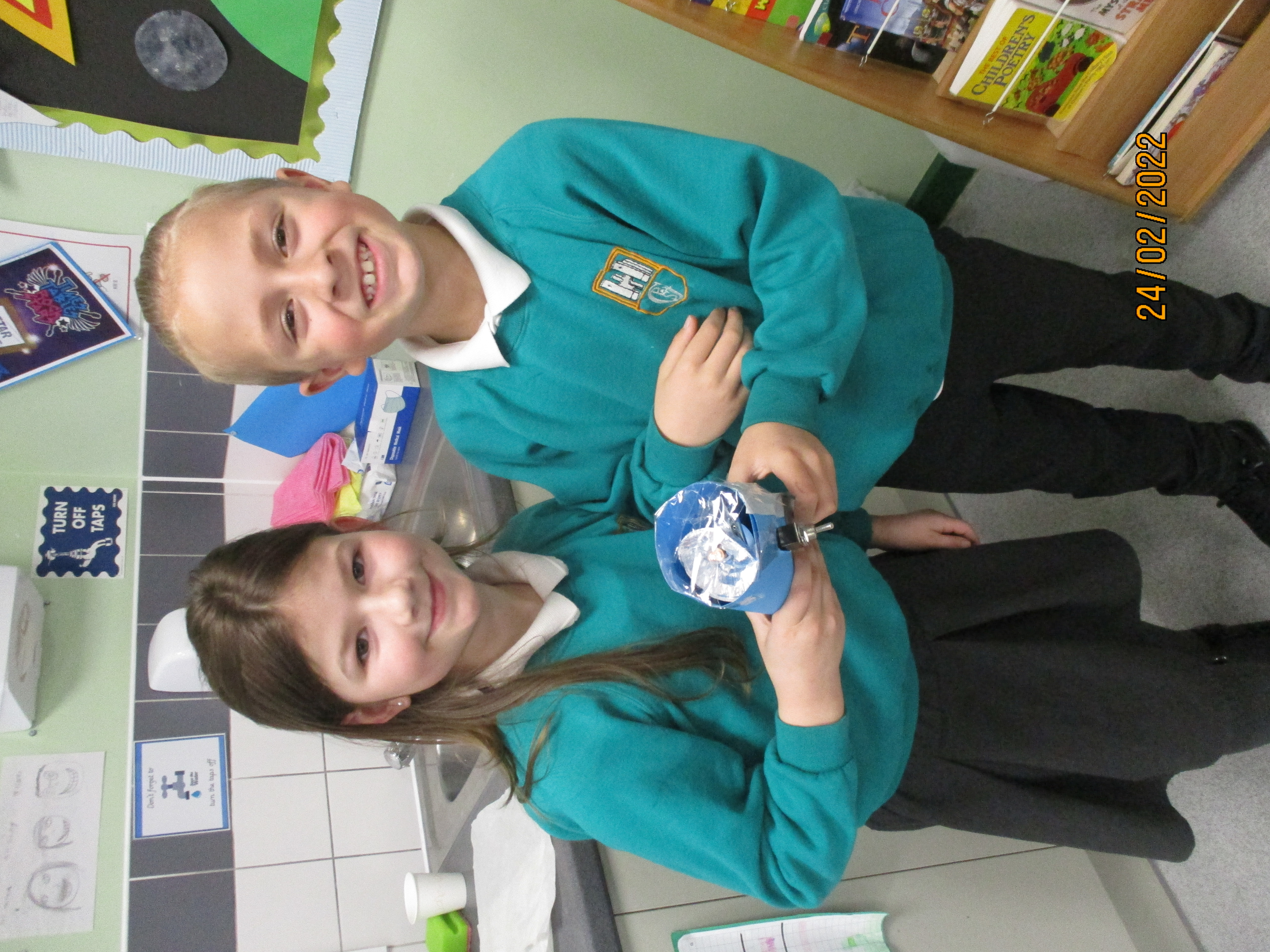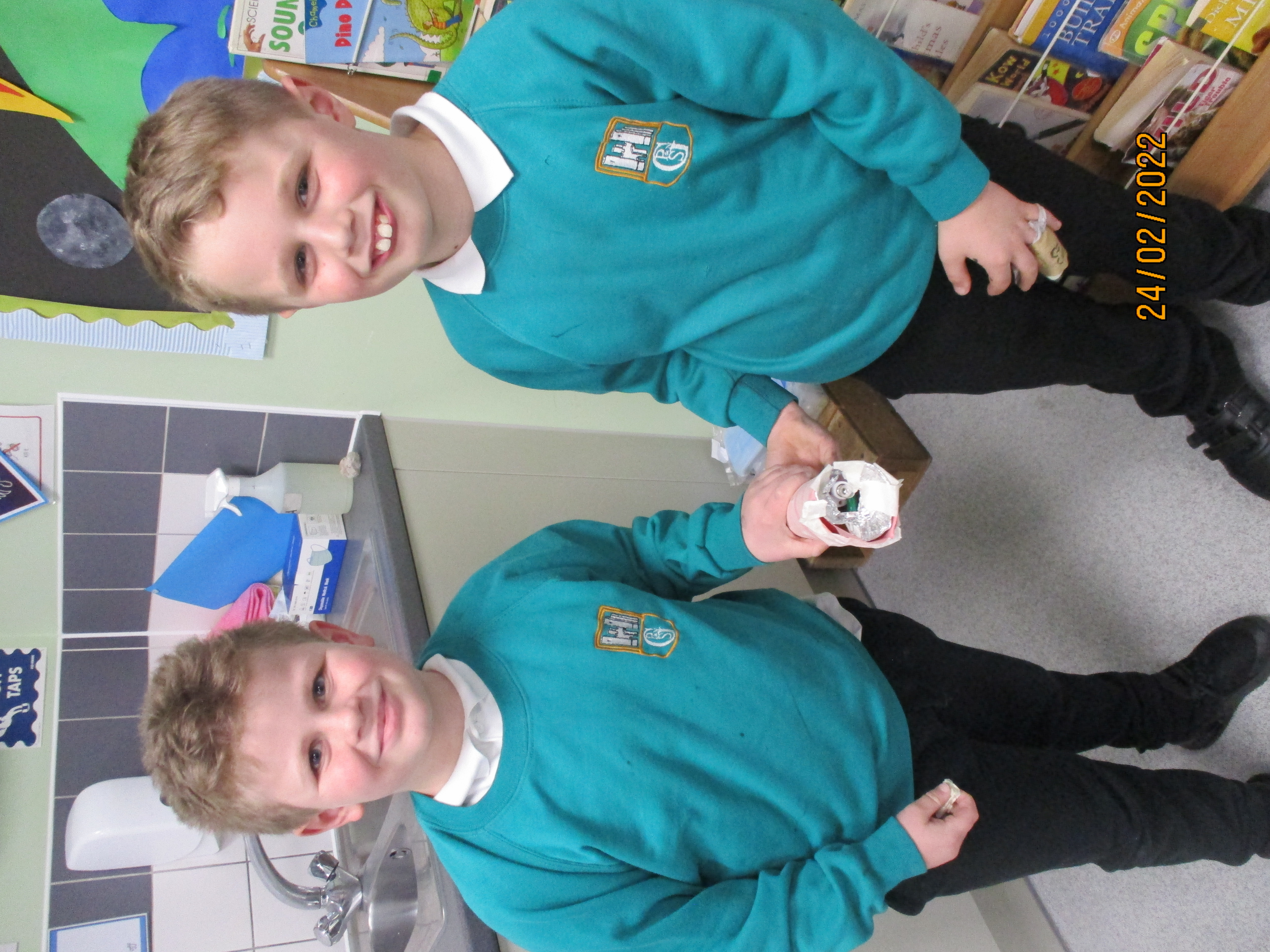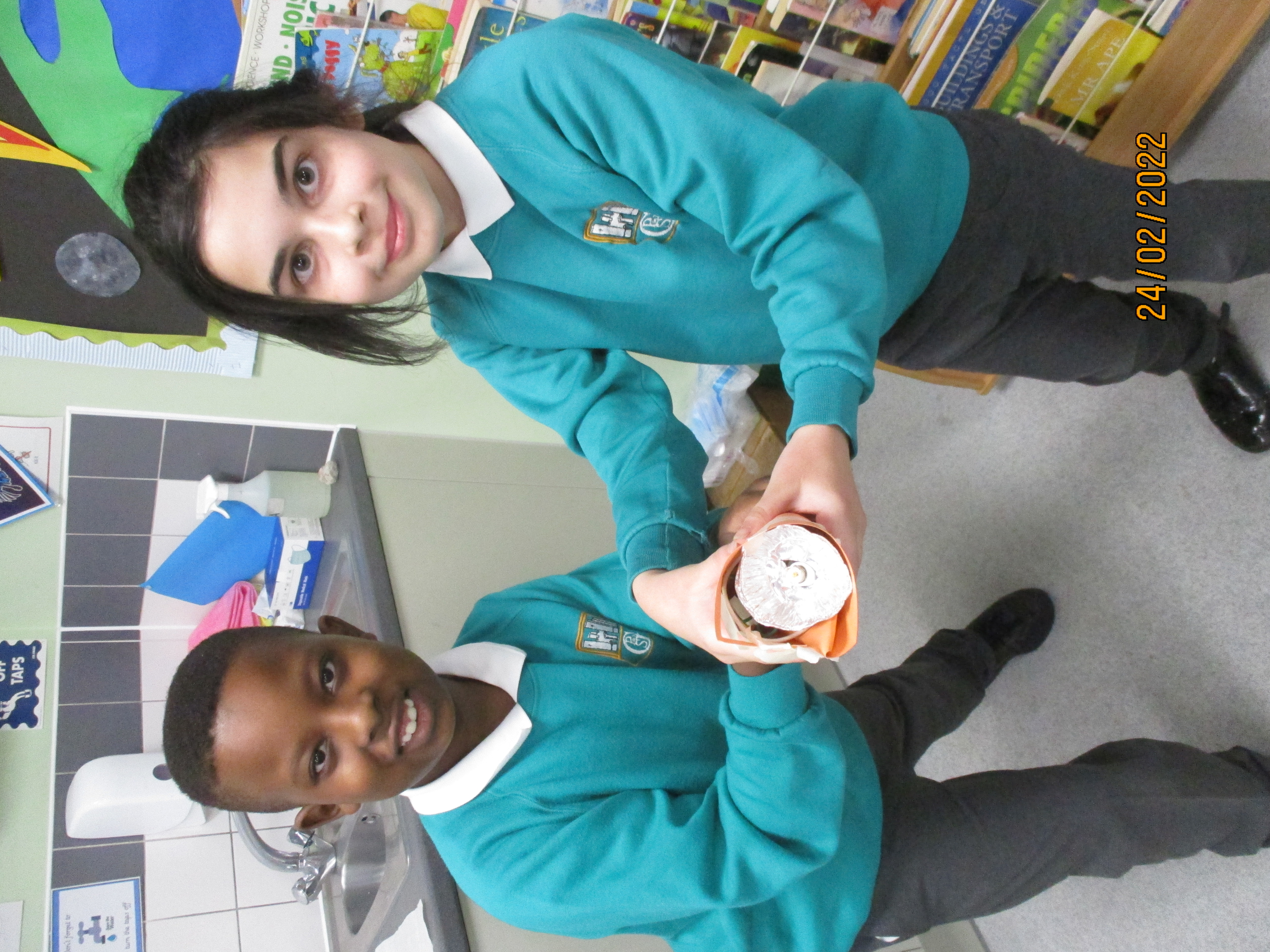 Year 3 - Christingle
Year 3 had the opportunity to take part in a Christingle service. Part of this involved creating a Christingle, using sweets, ribbons and oranges! They also worked in their books to think about what each part represented.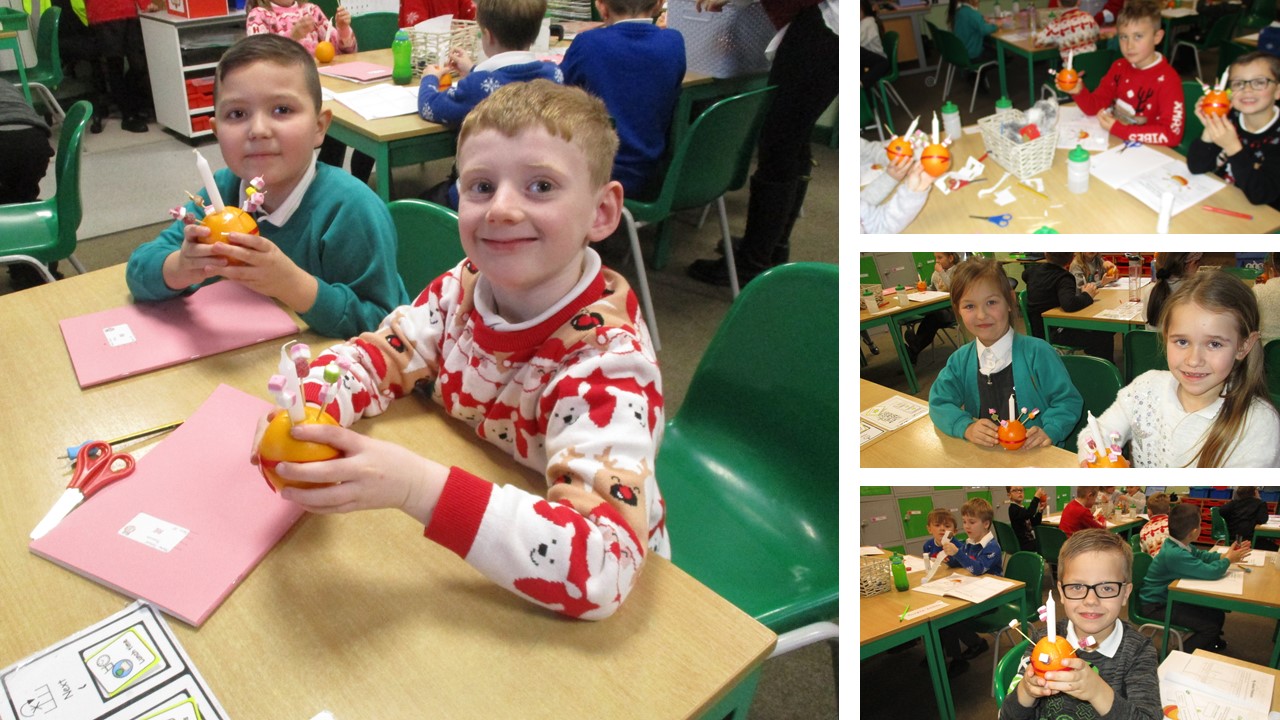 Year 4 - Intra Competition
Year 4 engaged in an exciting intra competition last week using the Speed Stacks. They had 1 minute to build and collapse as many 3, 6, 3 towers of cups as possible. All the year 4 children had a wonderful time, showing all 4 PART values throughout the afternoon. The results were close but Blue were victorious on this event. So, a massive congratulations to all those in the Blue team. The results class by class can be seen in the table and there are some pictures of the children having fun and demonstrating the school values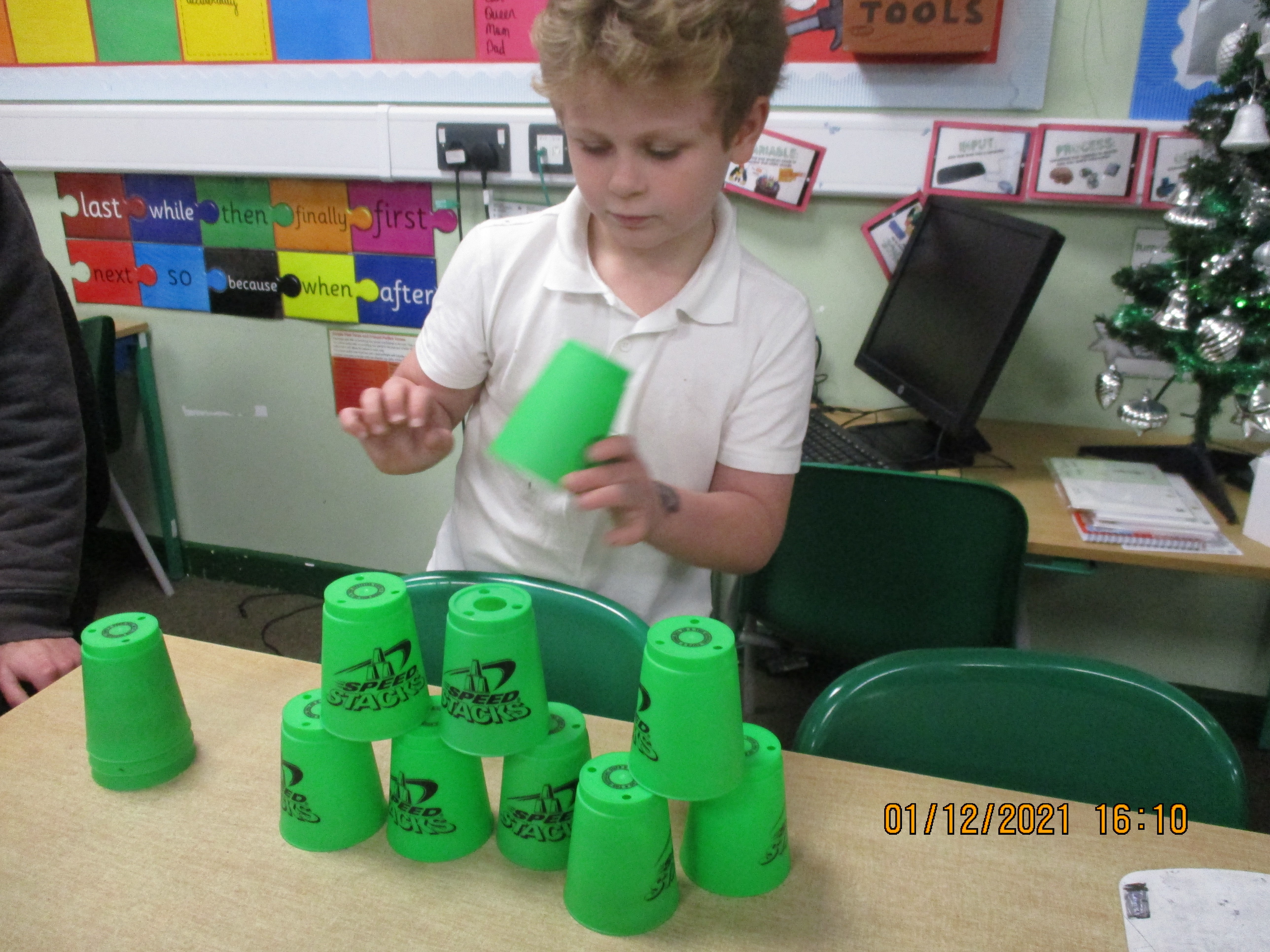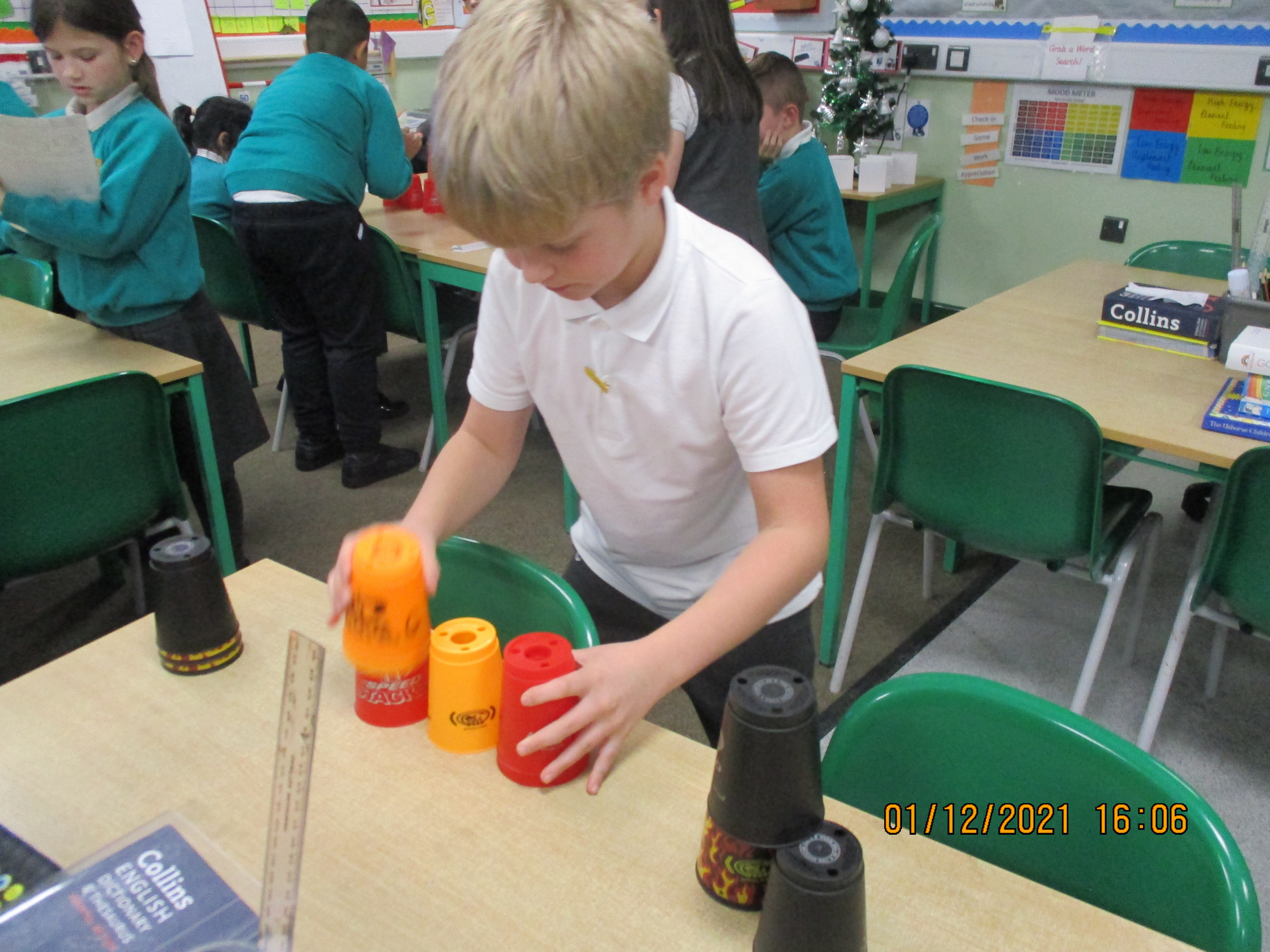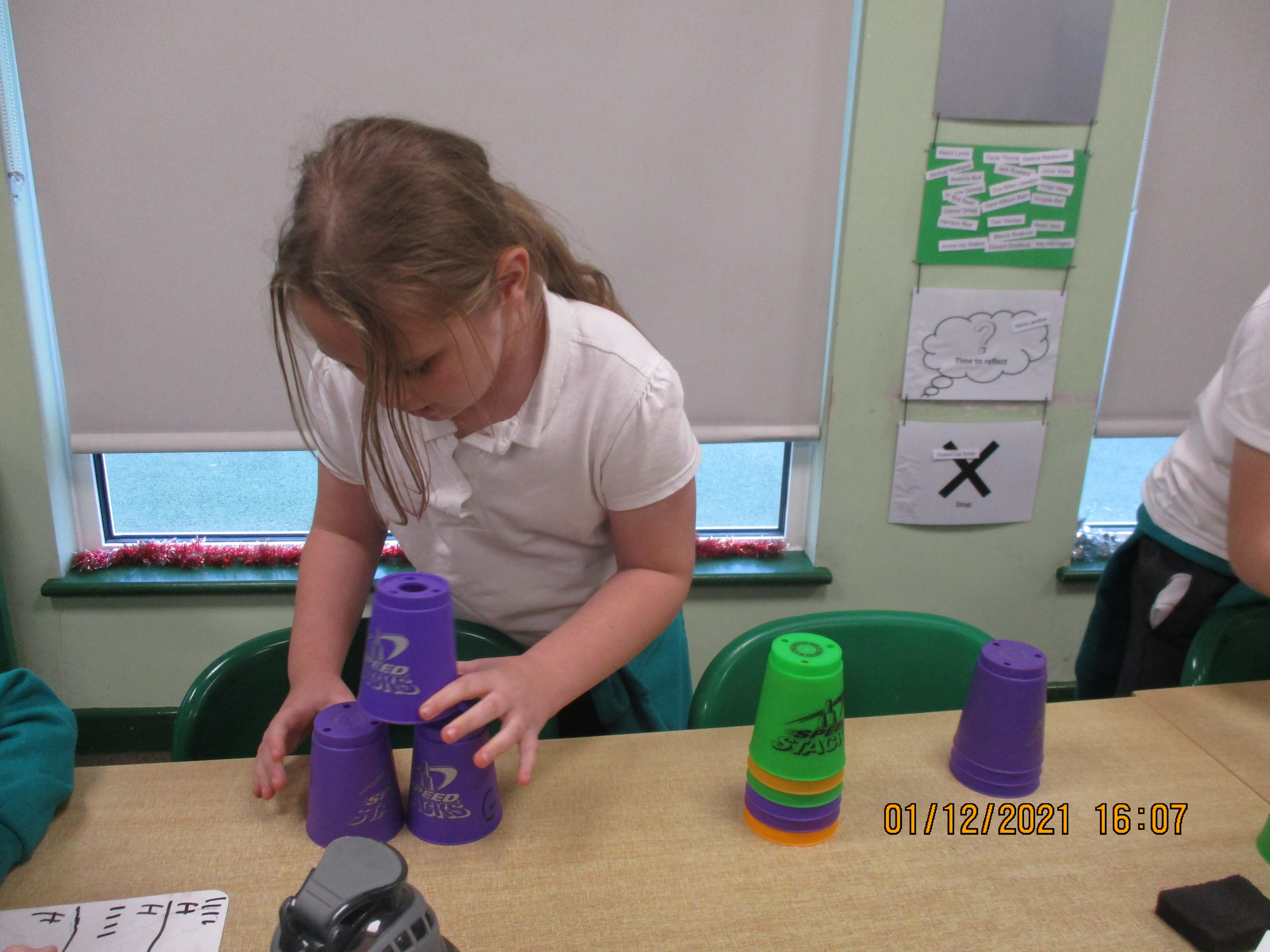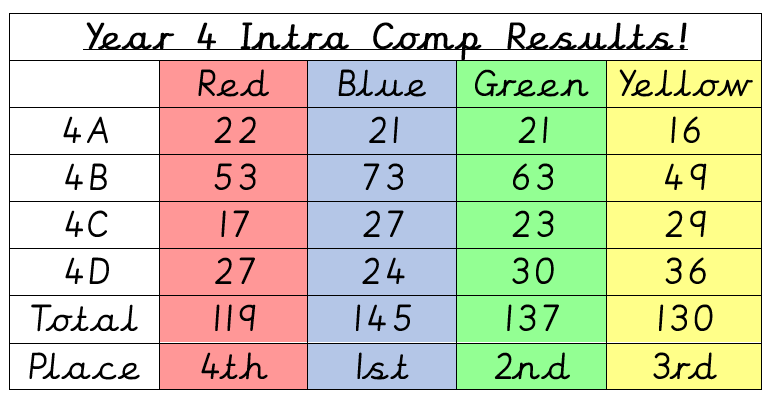 Year 3 Titanic Day
On Tuesday 30th December Year 3 had a Titanic day to explore a new aspect of history. In maths we looked at the data from the lifeboats and created pictograms to show how people were loaded onto the lifeboat. In English, we looked at a timeline of events for the Titanic, retold the story and drew pictures to go with the different events. In the afternoon, we followed a drawing tutorial and created pictures of the Titanic. Year 3 really enjoyed their day. One child said, "I thought it was amazing as we got to draw the Titanic!" Another child said, "It was so interesting to learn about the history of the Titanic"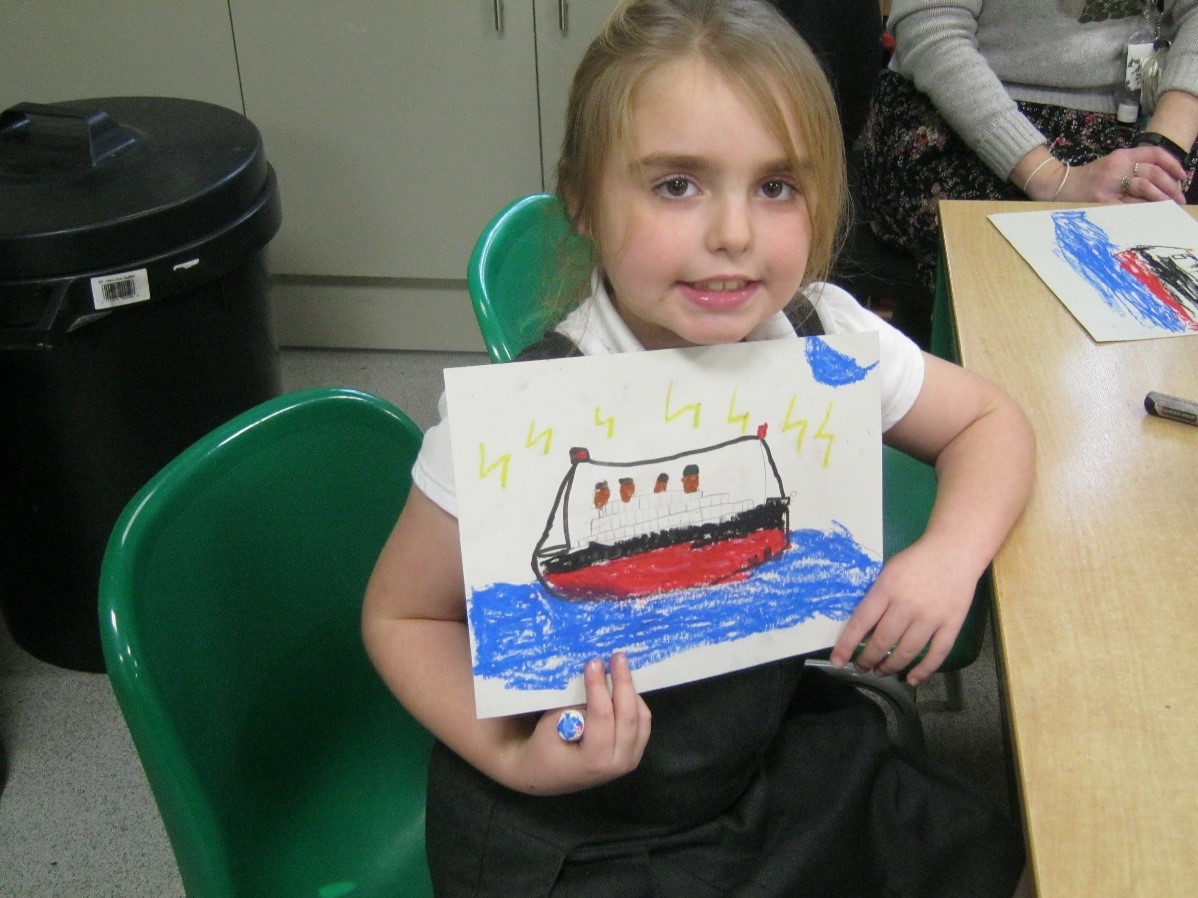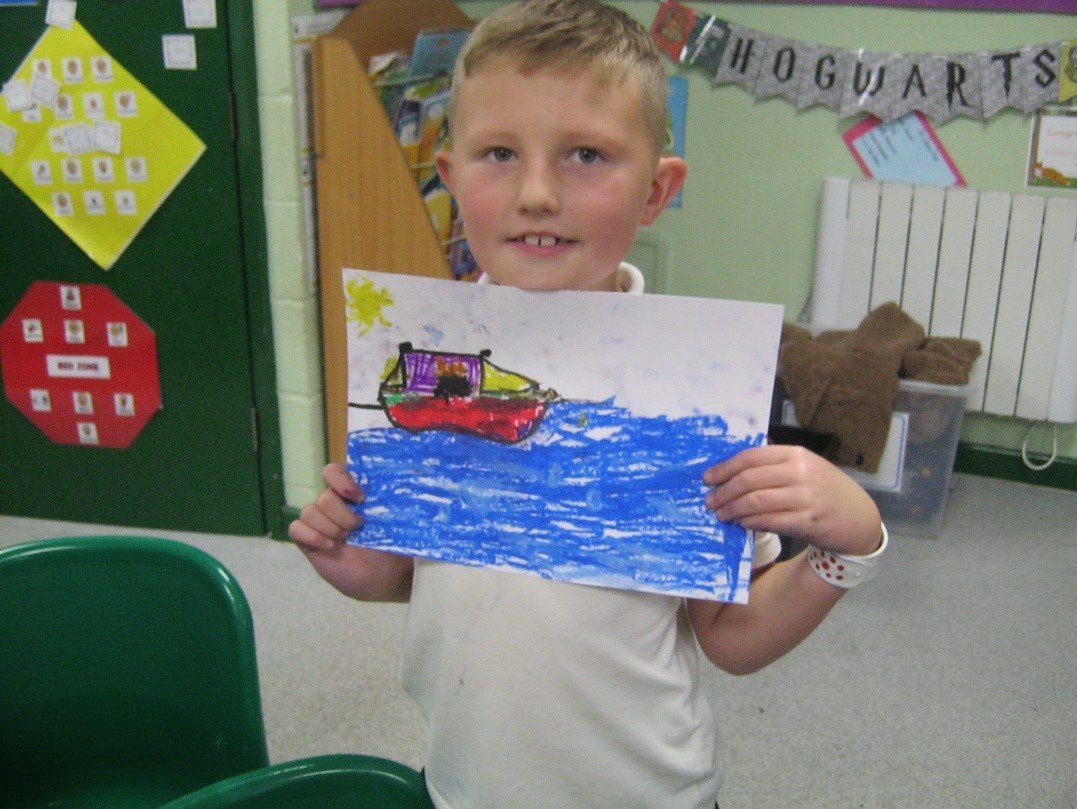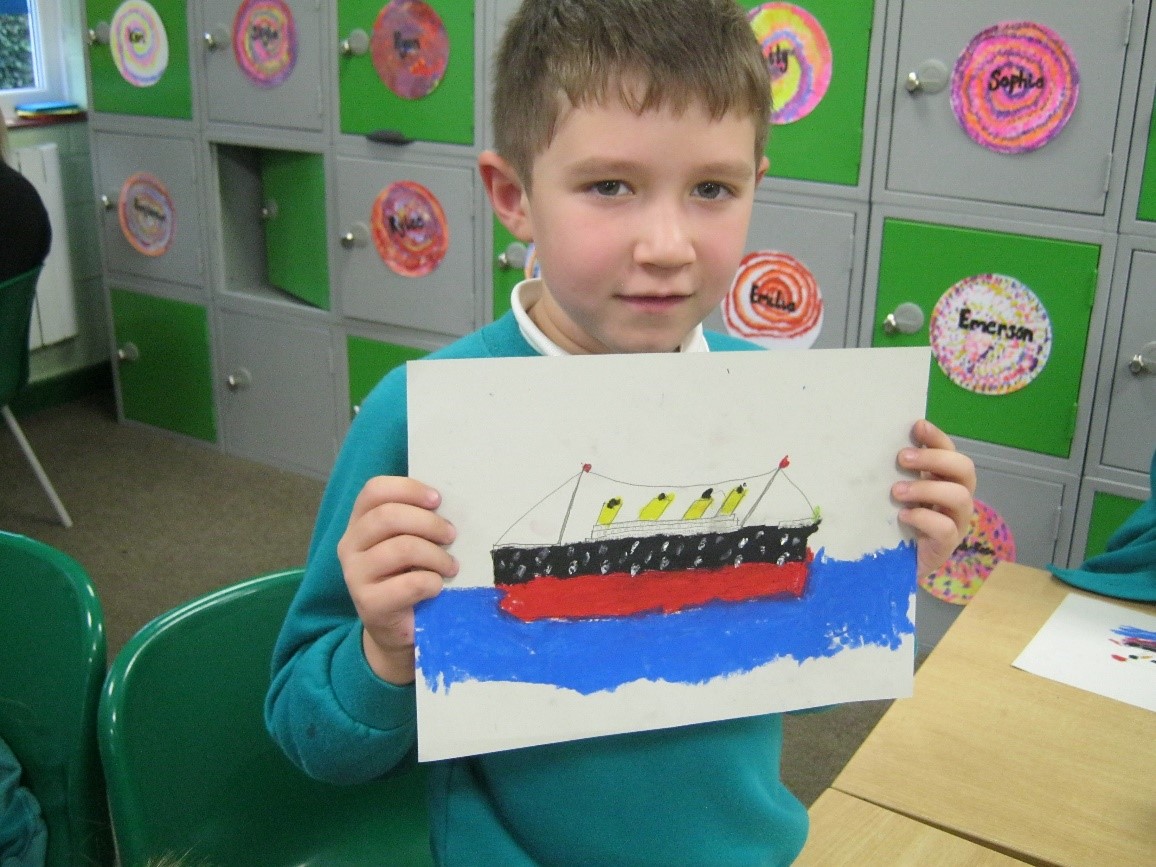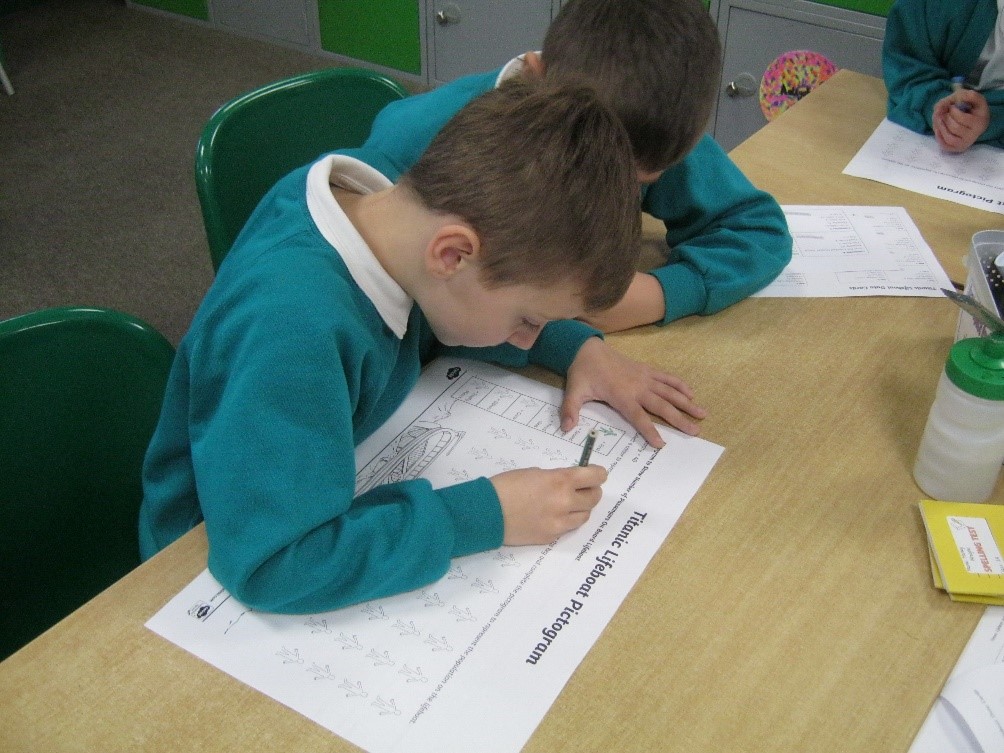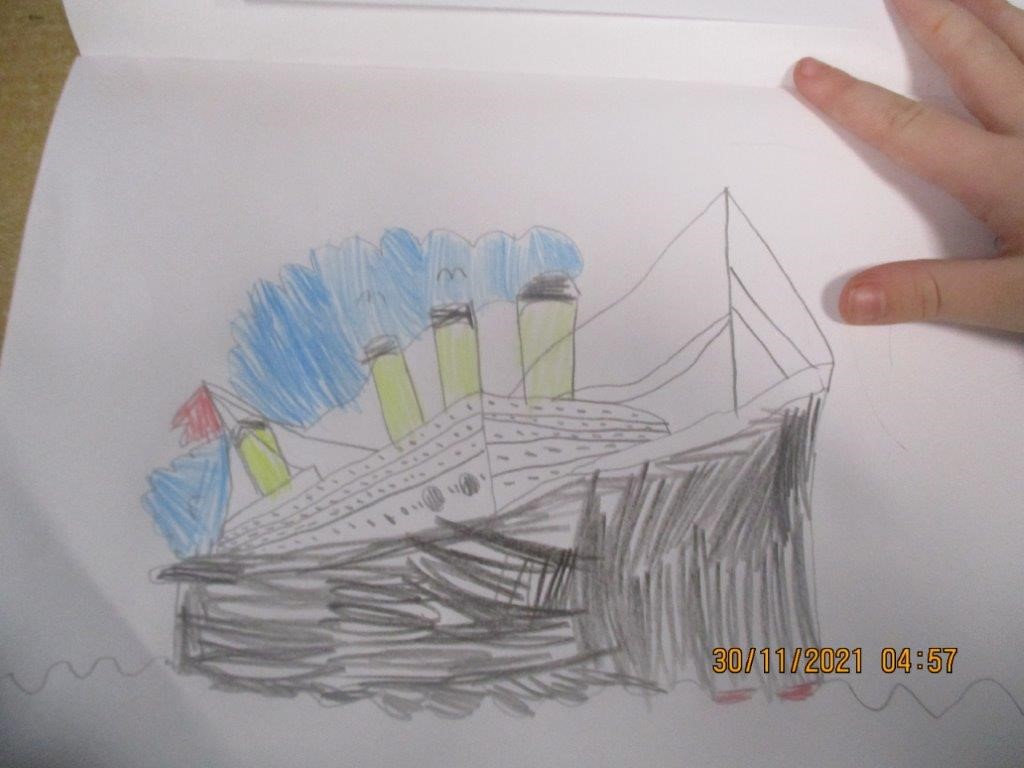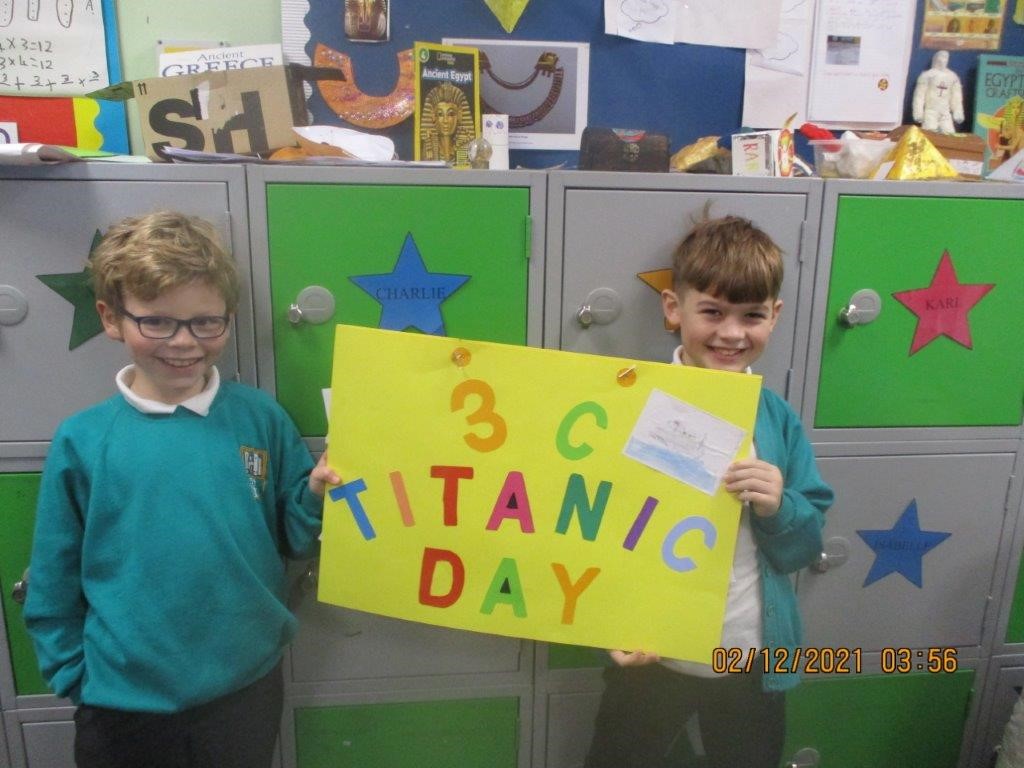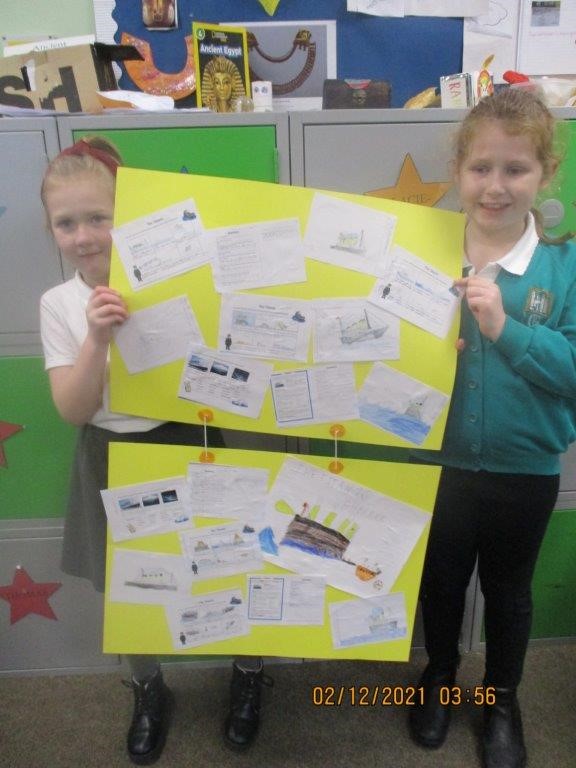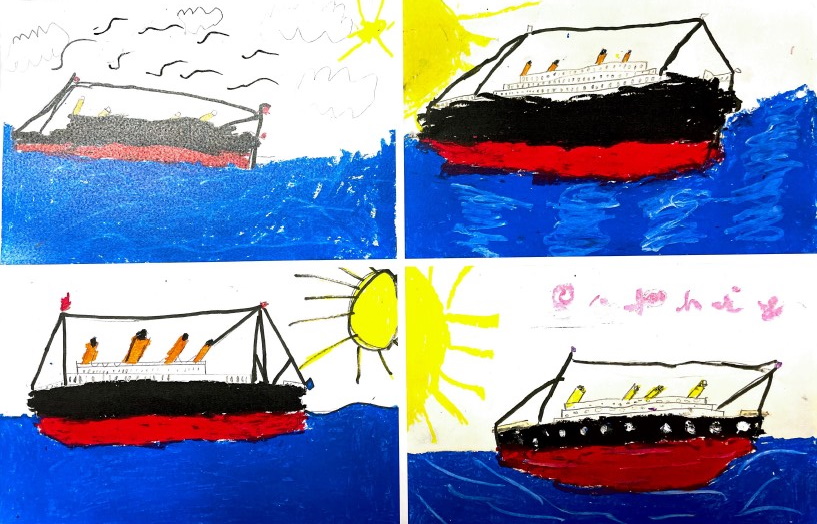 Year 3 Active Maths
Year 3 have enjoyed taking part in a number of Active Maths activities across terms 1 and 2. We have used our mental arithmetic skills to solve a range of problems involving addition, subtraction, multiplication and addition. We enjoyed using a range of manipulatives, including giant place value counters and working as a team to help with some of the trickier questions. We are looking forward to continuing this in terms 3 and 4 so wrap up warm and don't forget your coats!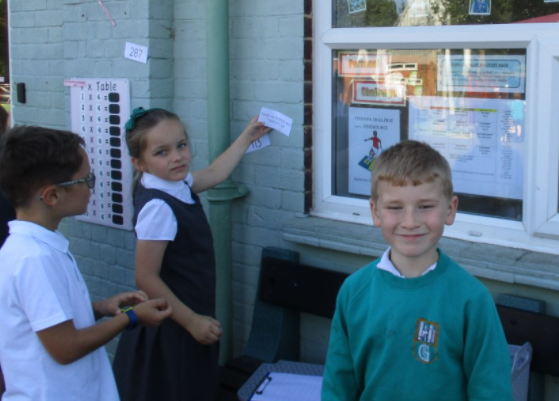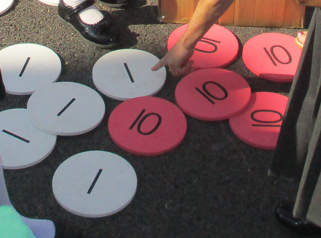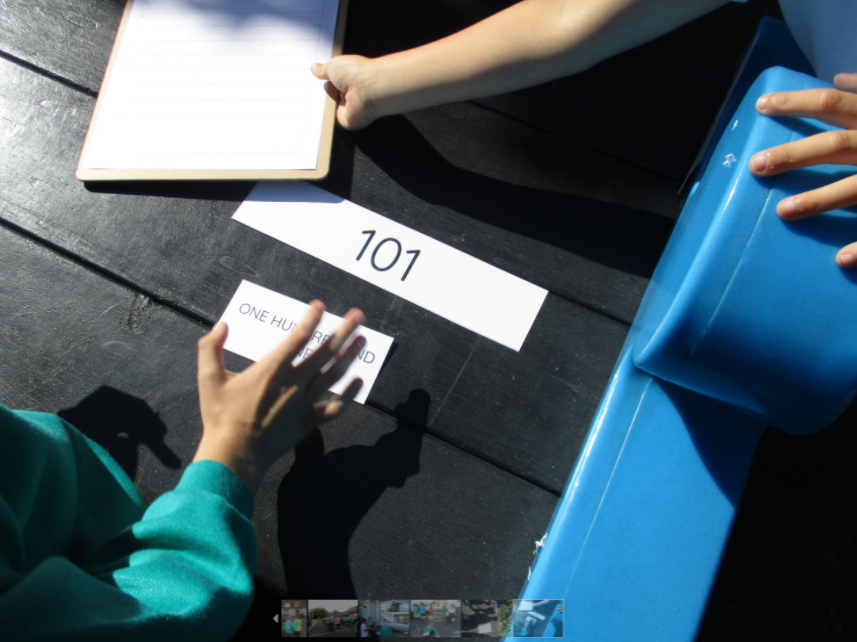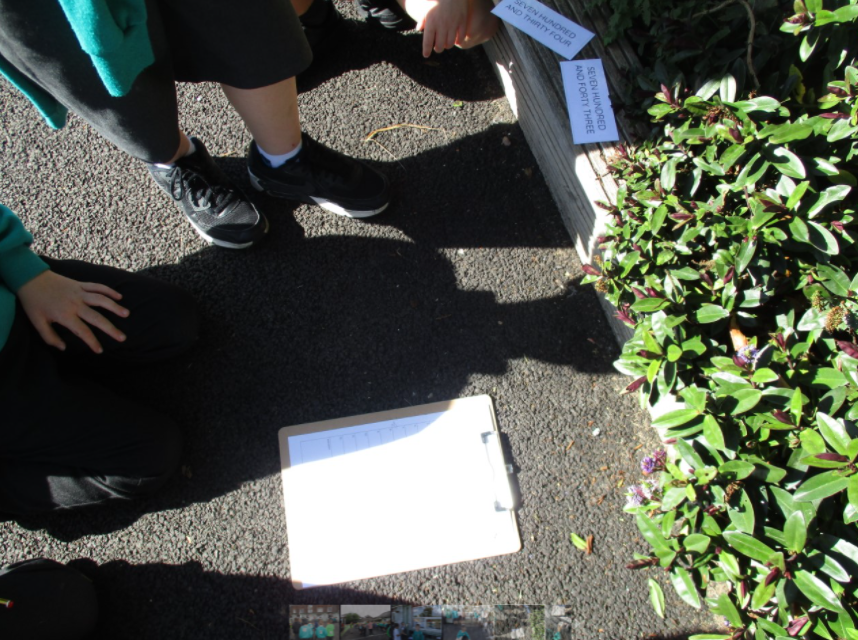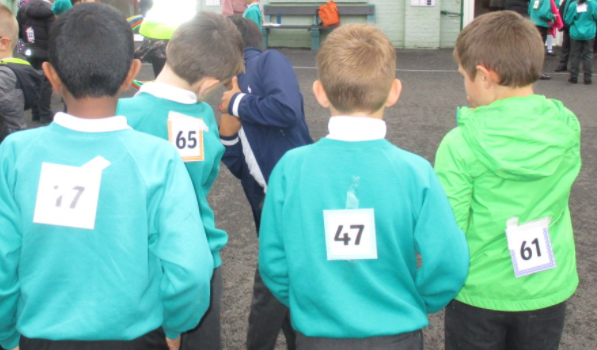 Year 3 Science
In term 1, Year 3 enjoyed investigating light and shadows. We observed how our shadows change in size depending on how close we are to a light source. We also used torches to test which materials blocked out light.
This term during Science we discovered that in order for objects to move, it needs a push or a pull force. We have enjoyed investigating which objects attract or repel to a magnet and the difference in magnet strength.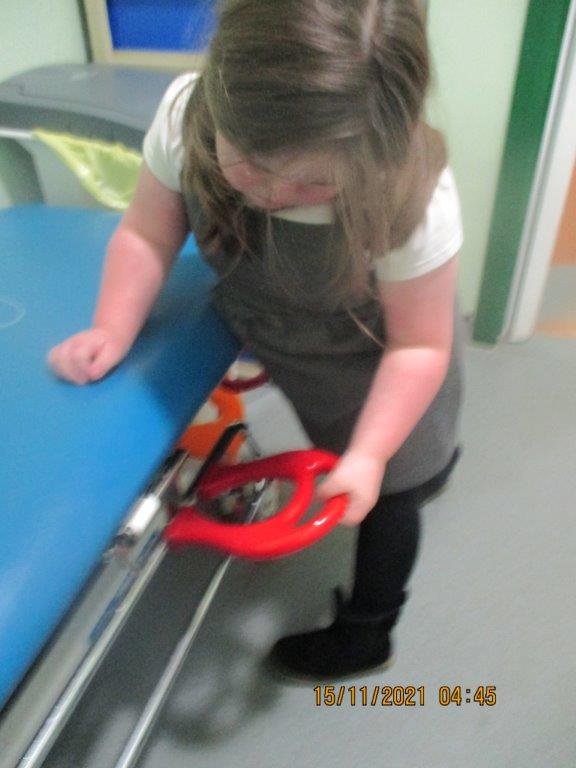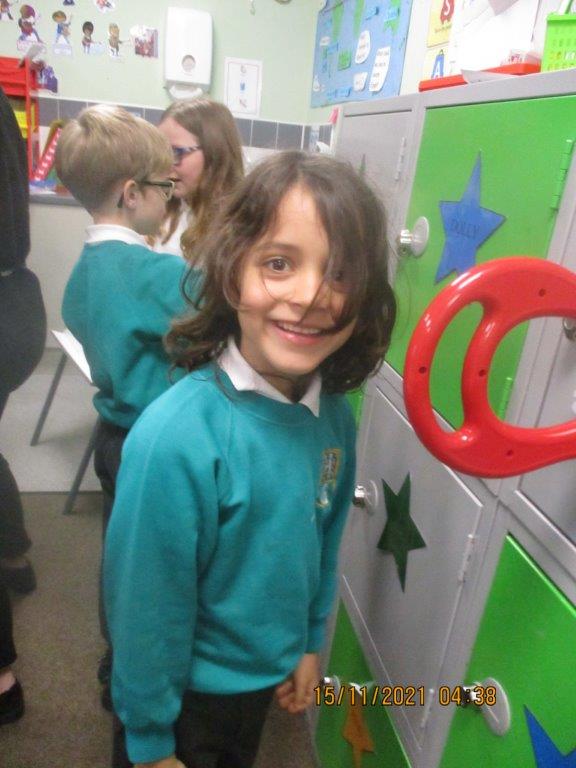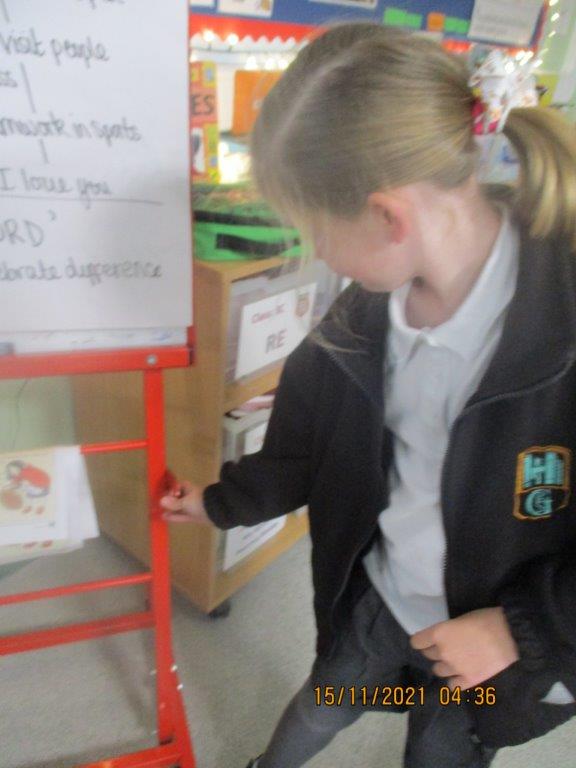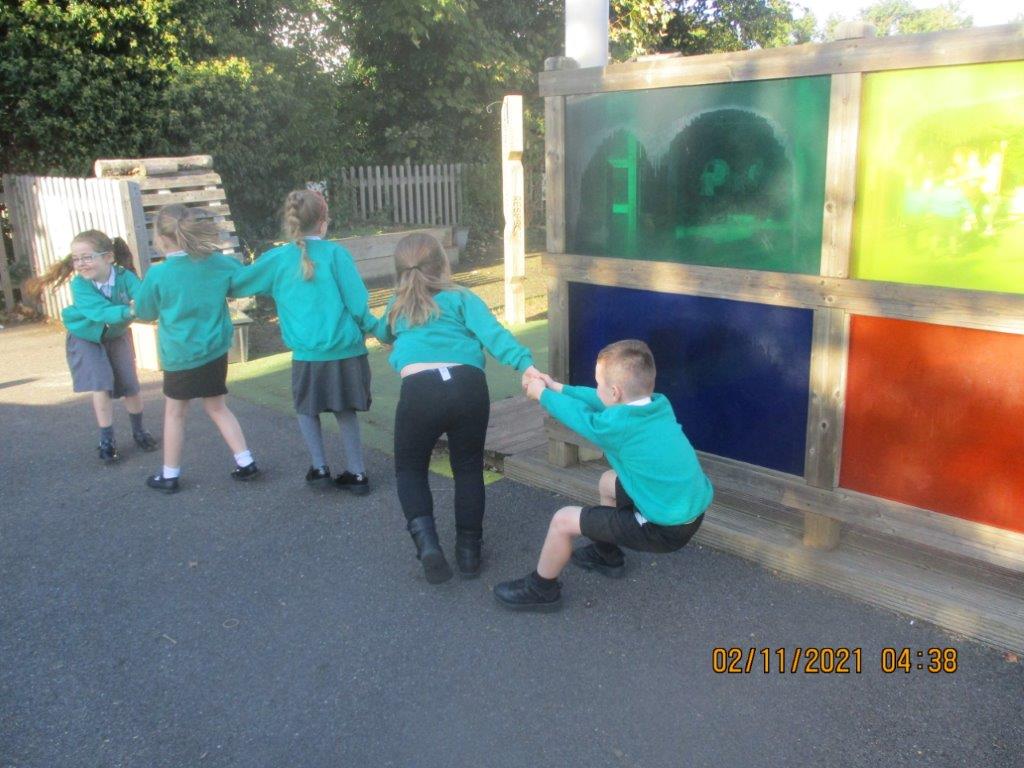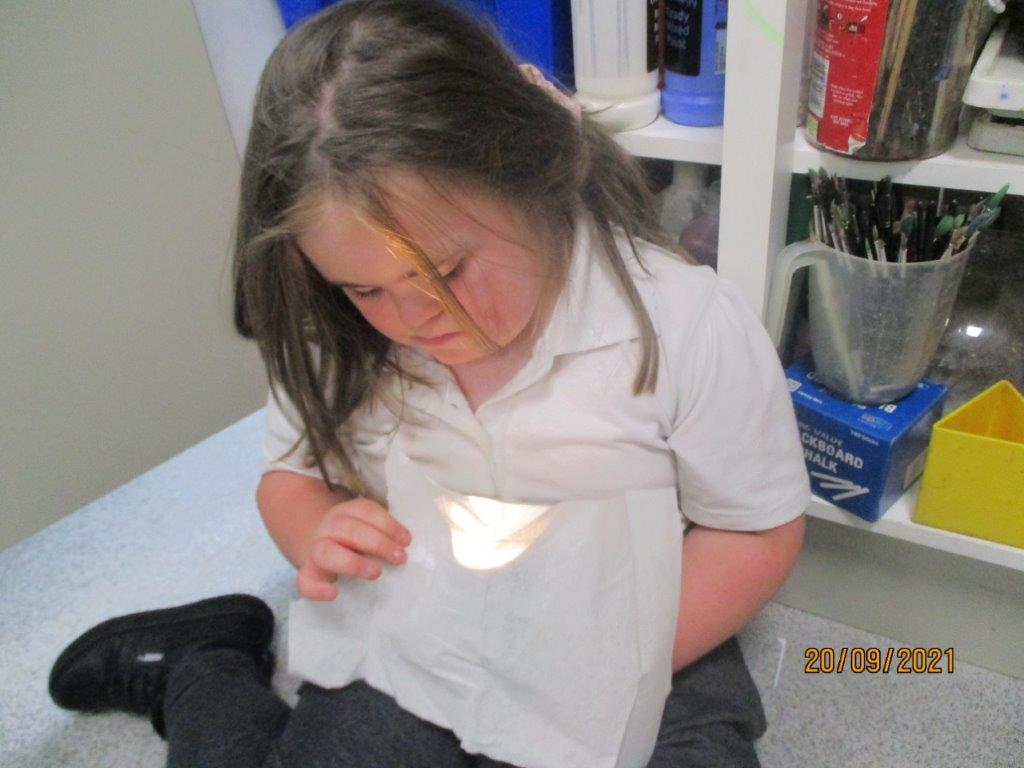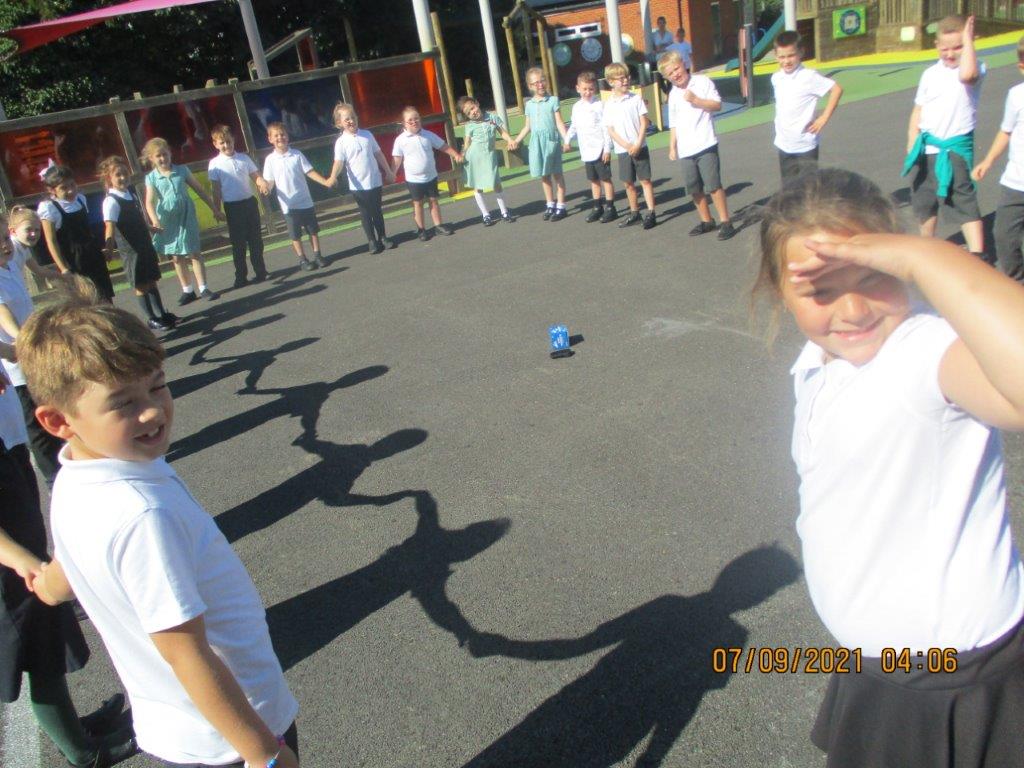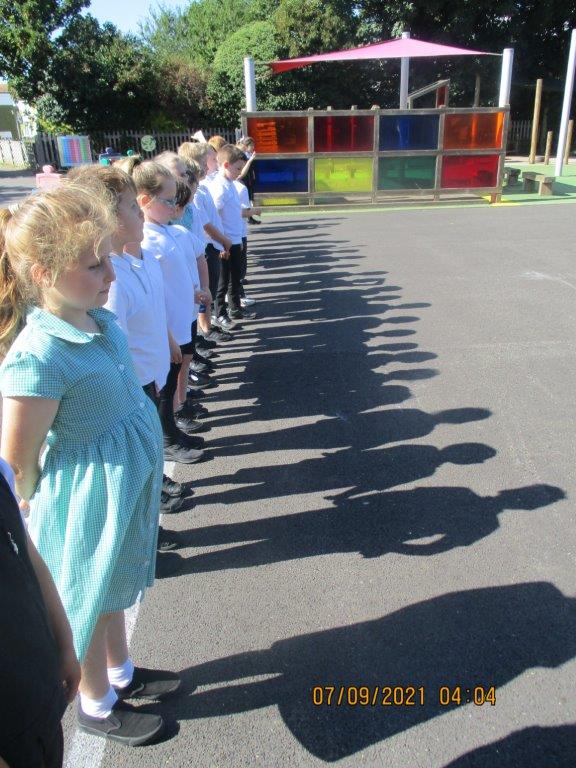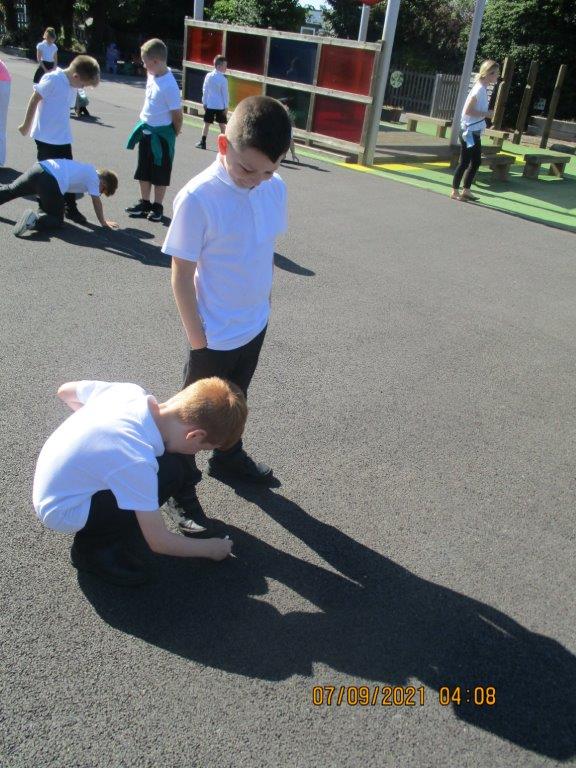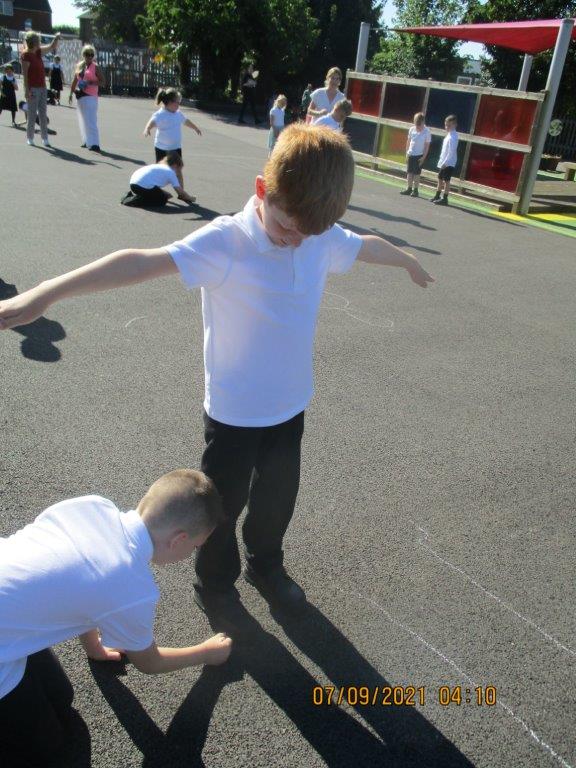 Year 4 Geography Topic - London
This term, Year 4 have been working really hard learning all about London as part of their term 2 geography topic. We have located London on a map of the UK, learnt about The River Thames and a range of famous buildings and landmarks and even planned some journeys using the London Underground map which was fun and challenging. We have been so engaged with this topic that many of us completed some fantastic homework projects which we have proudly displayed in our classrooms. Our lead text was 'Katie in London' by James Mayhew and the story inspired us with our writing this term. We wrote character descriptions, factfiles on famous buildings, persuasive adverts and our very own adventure stories based on our adventures around London.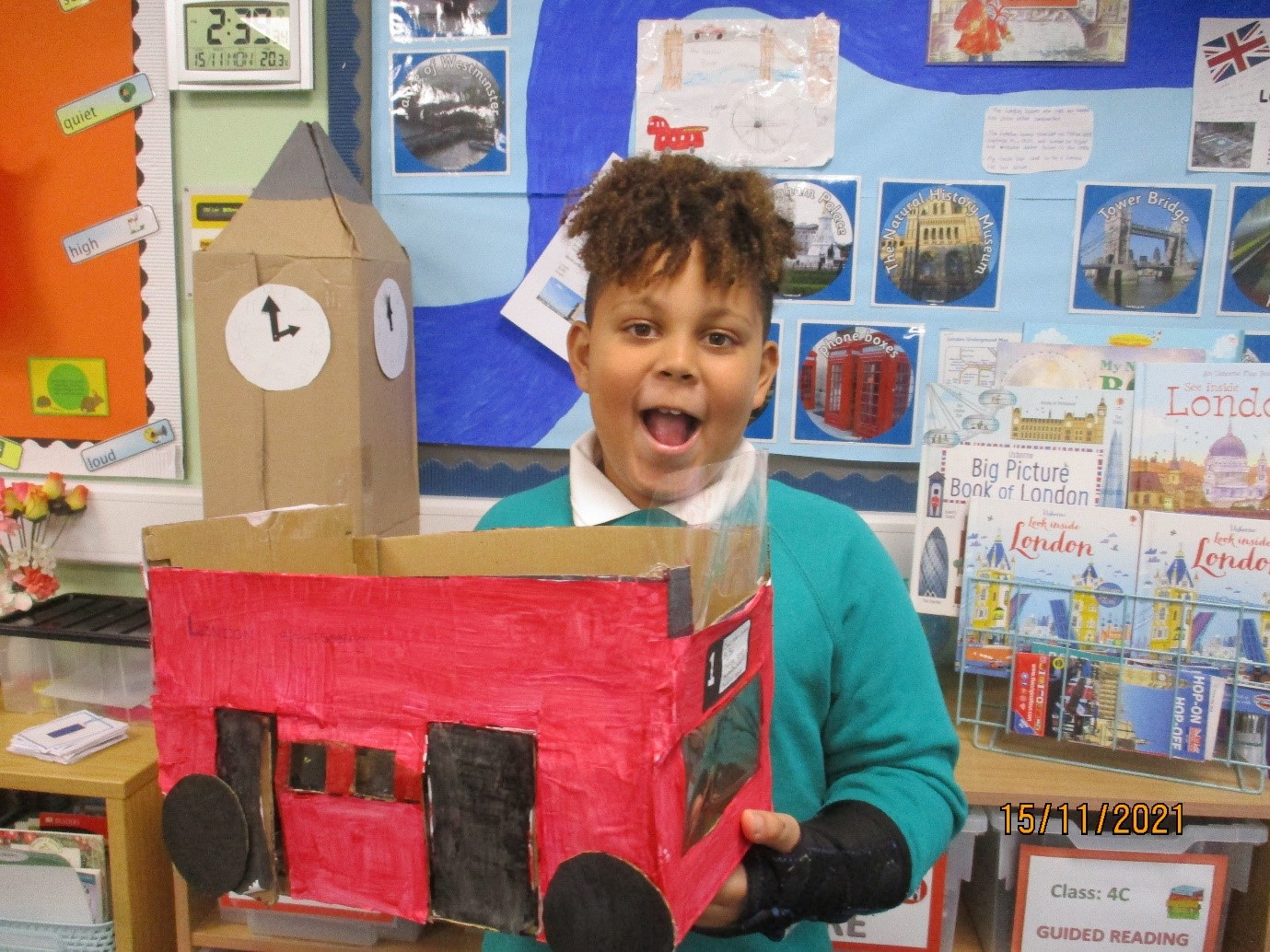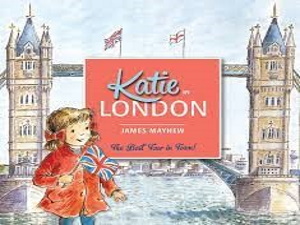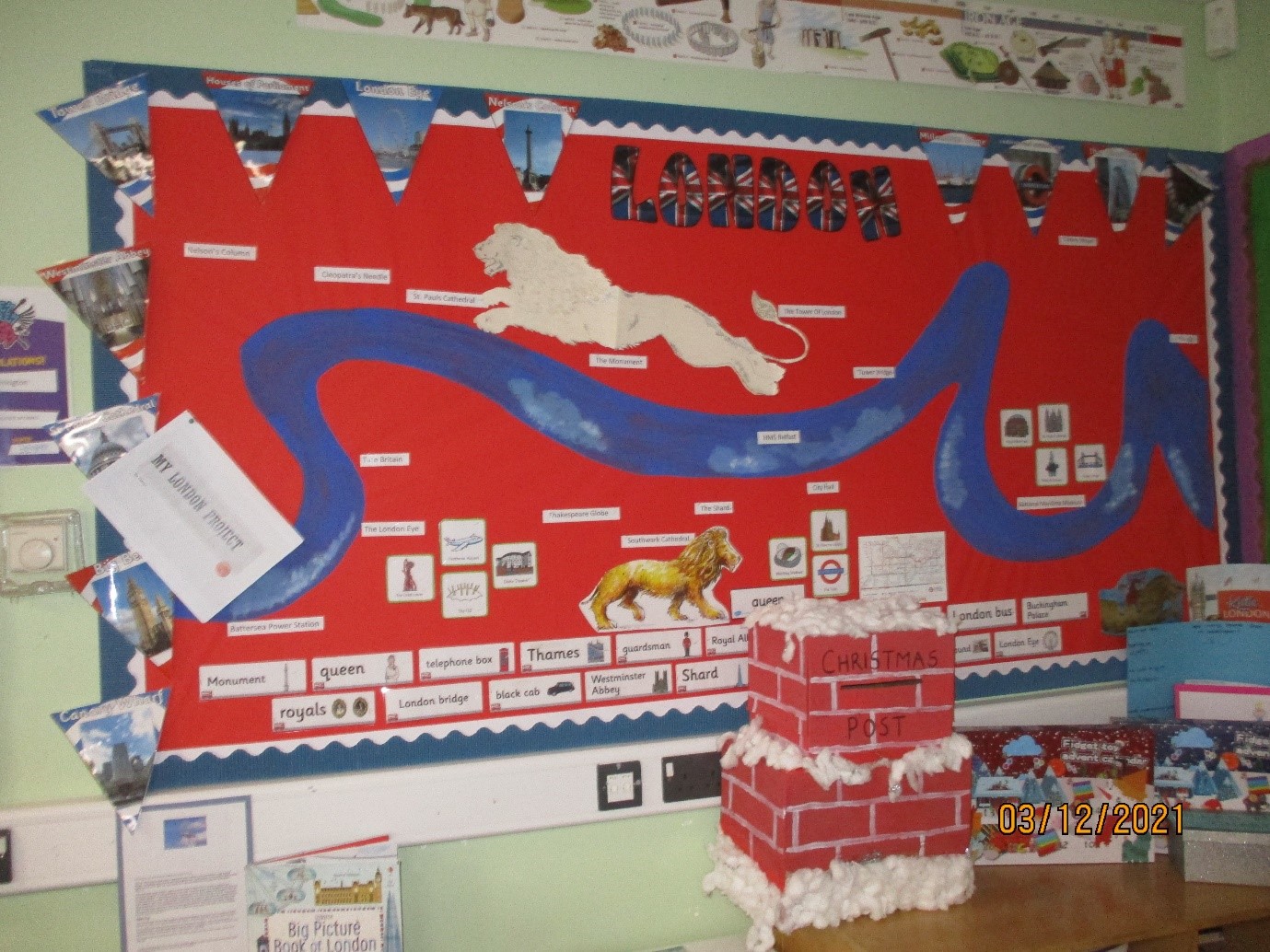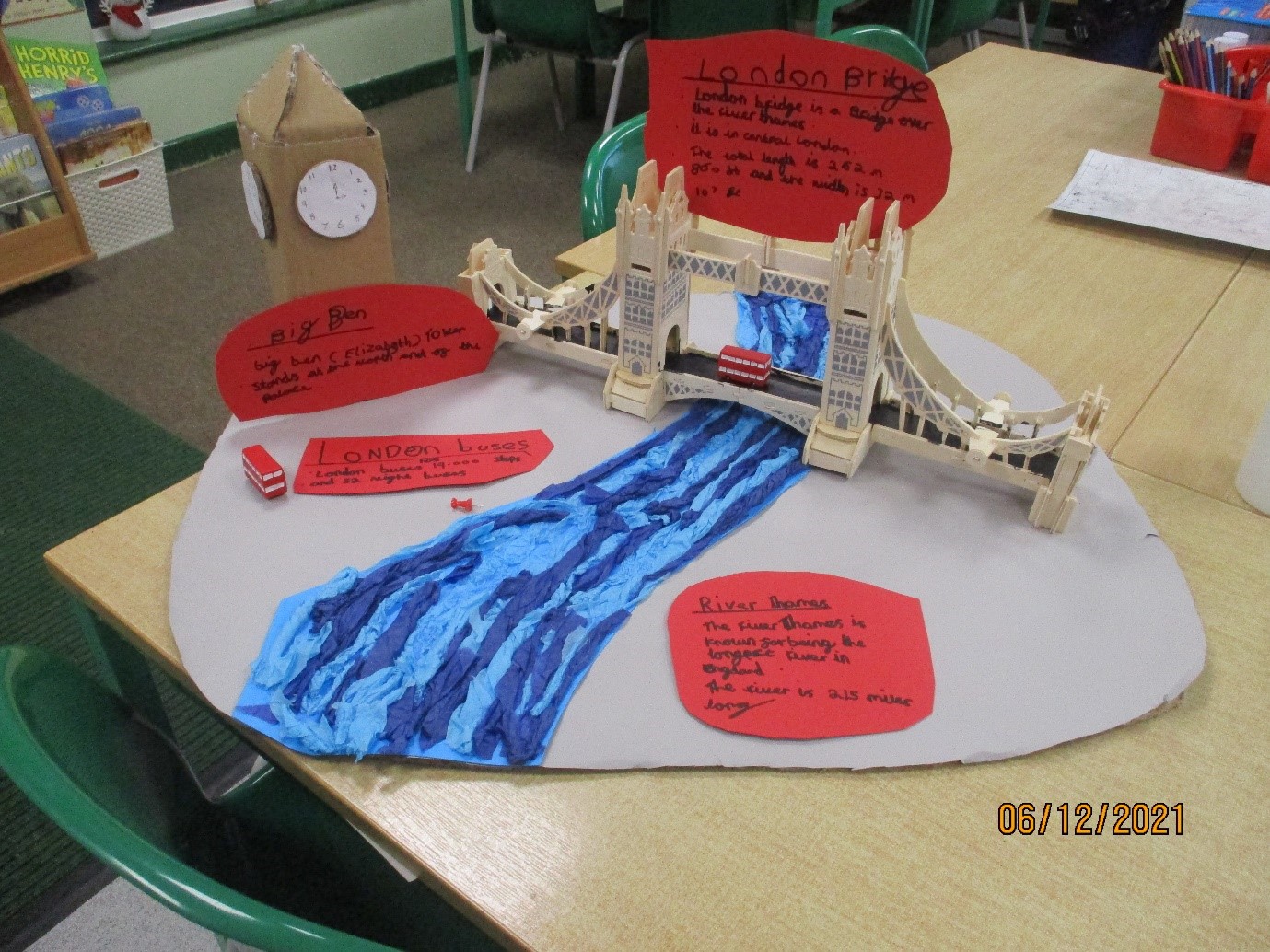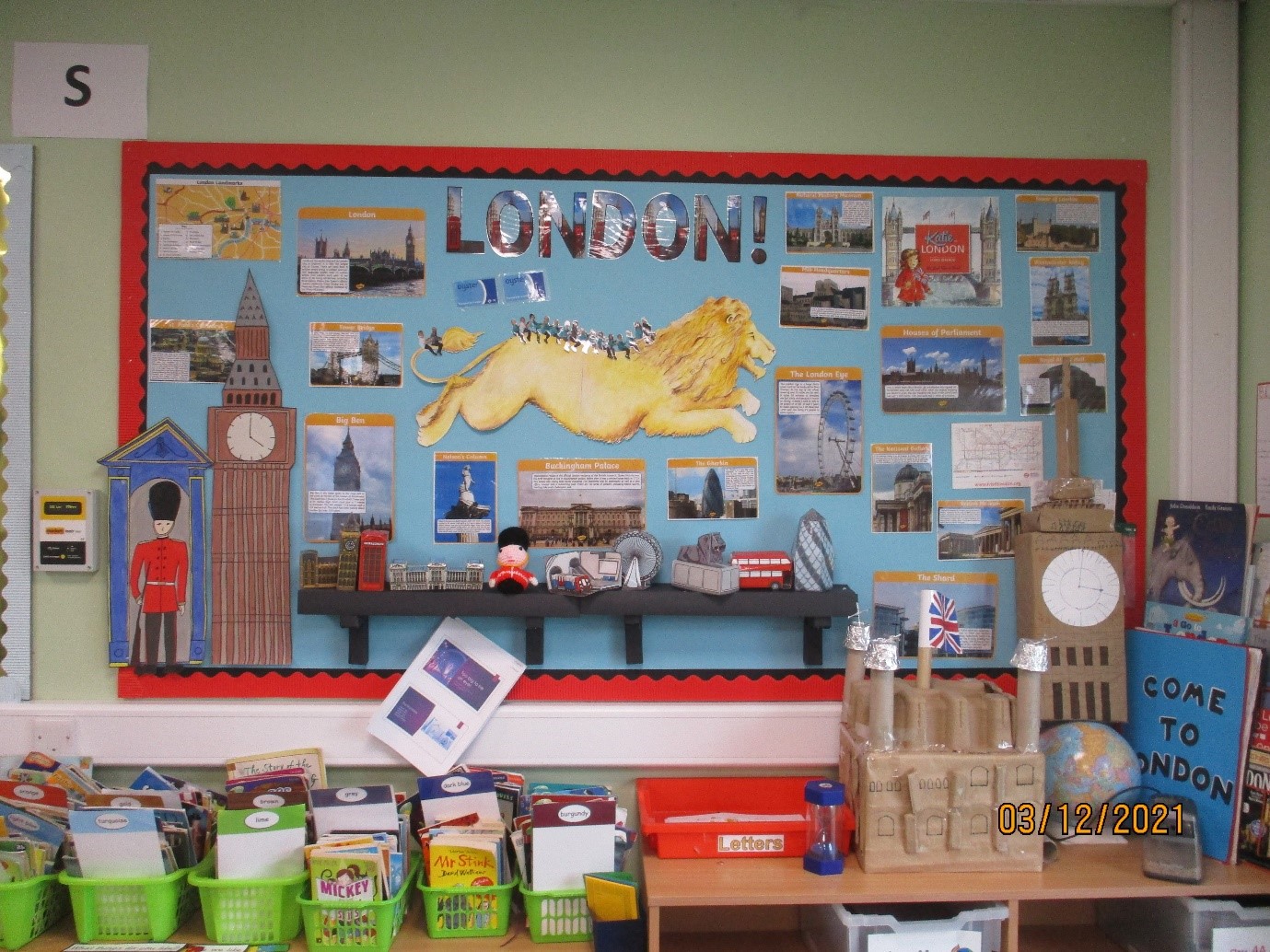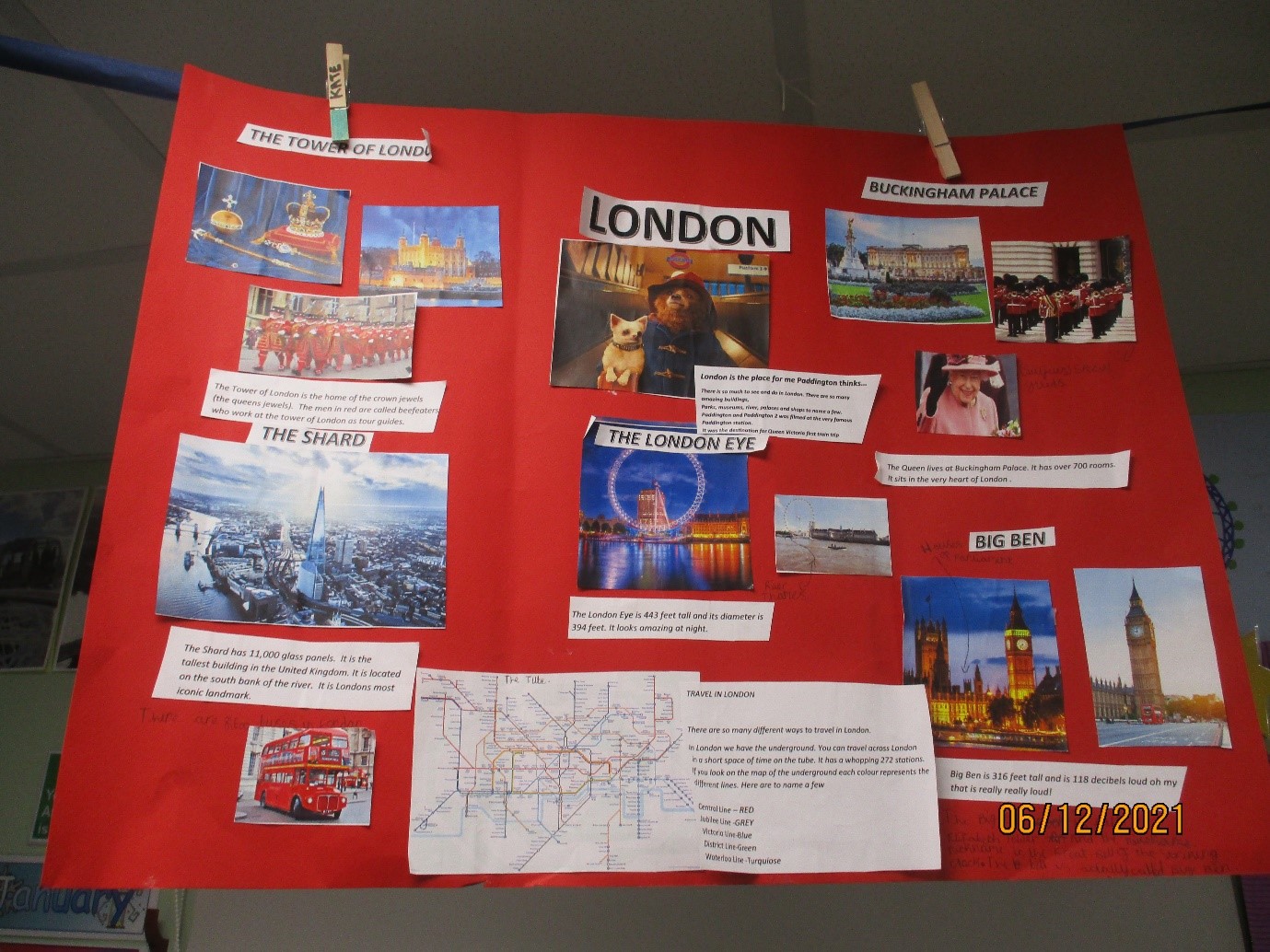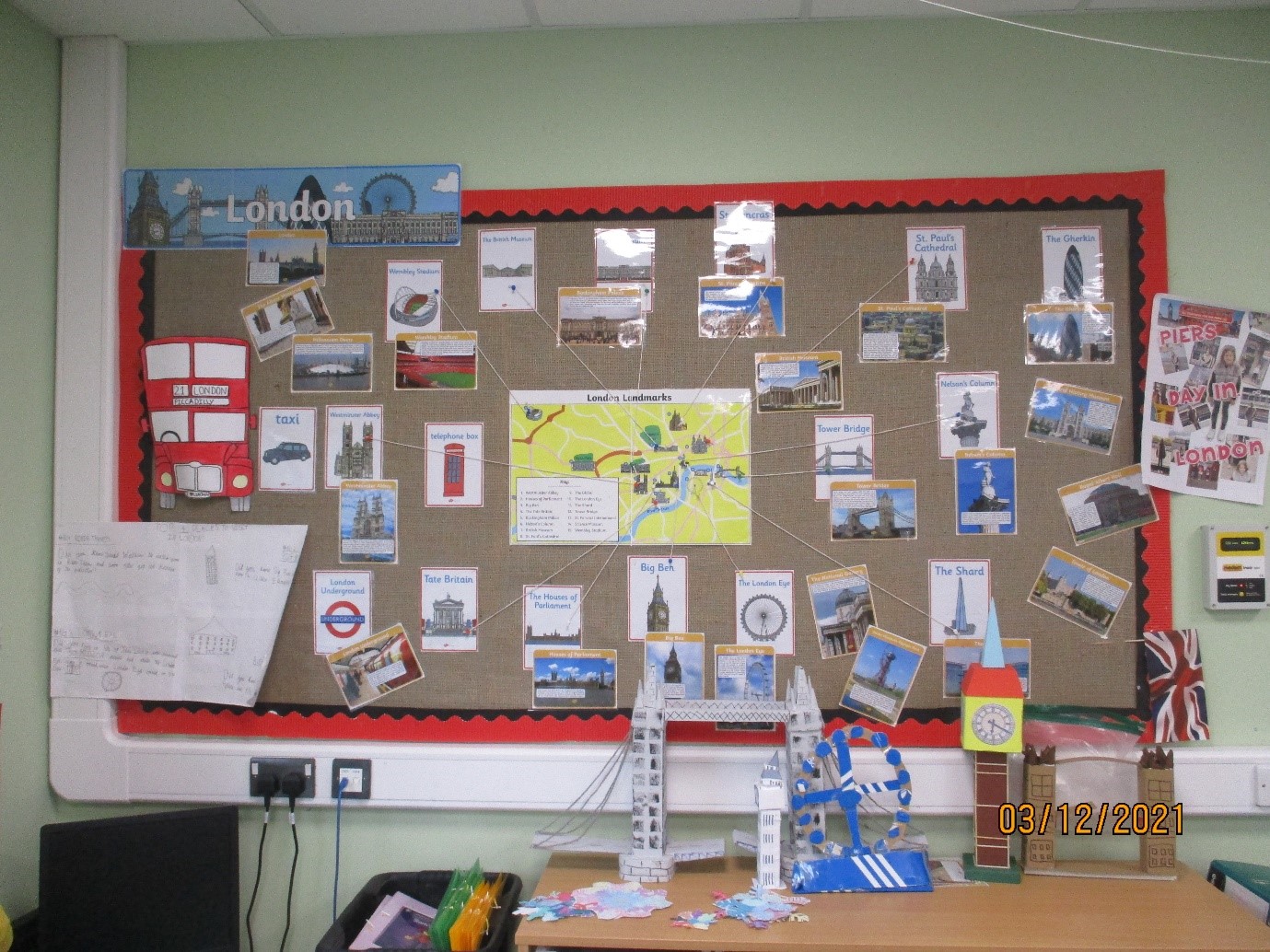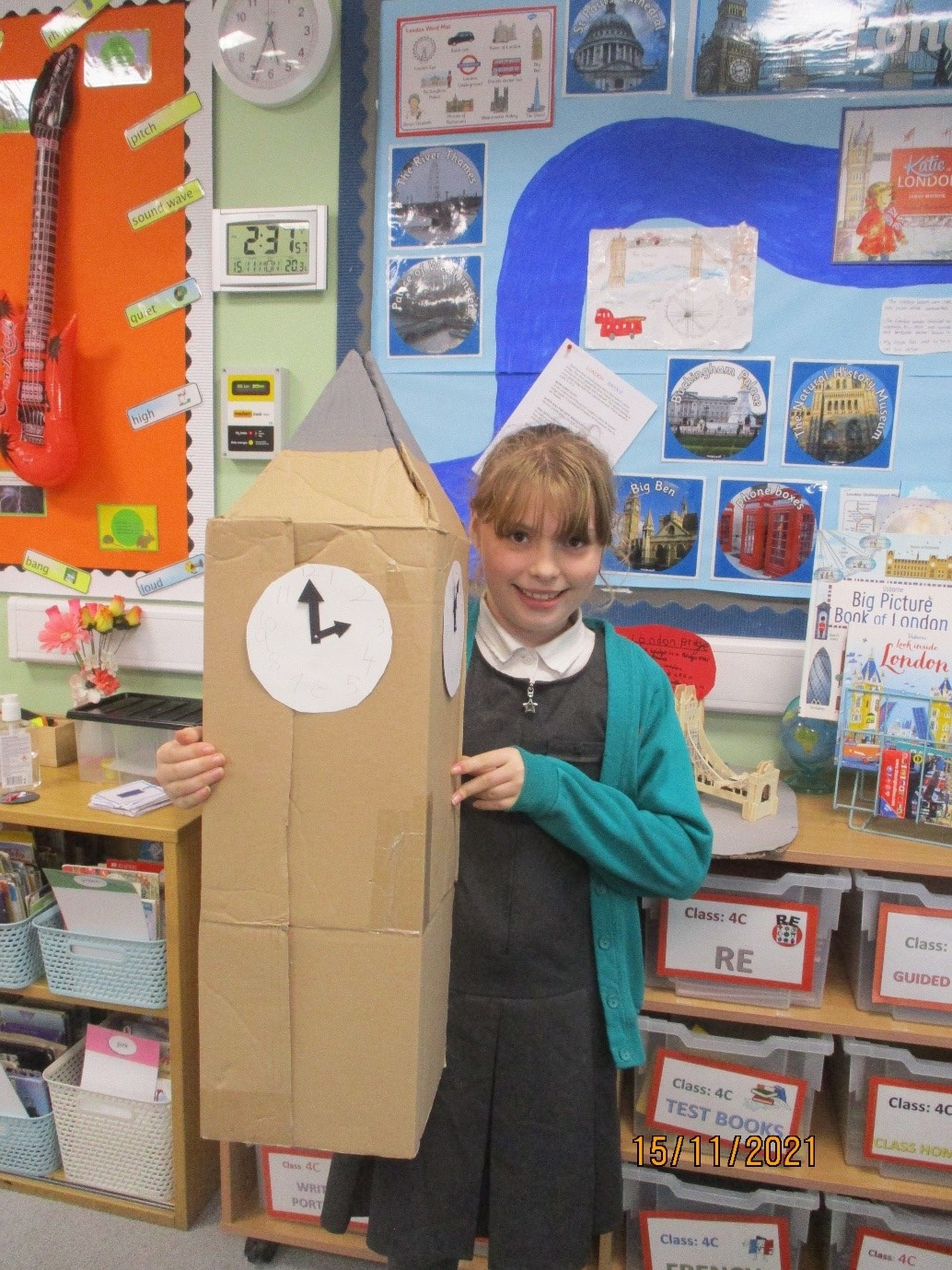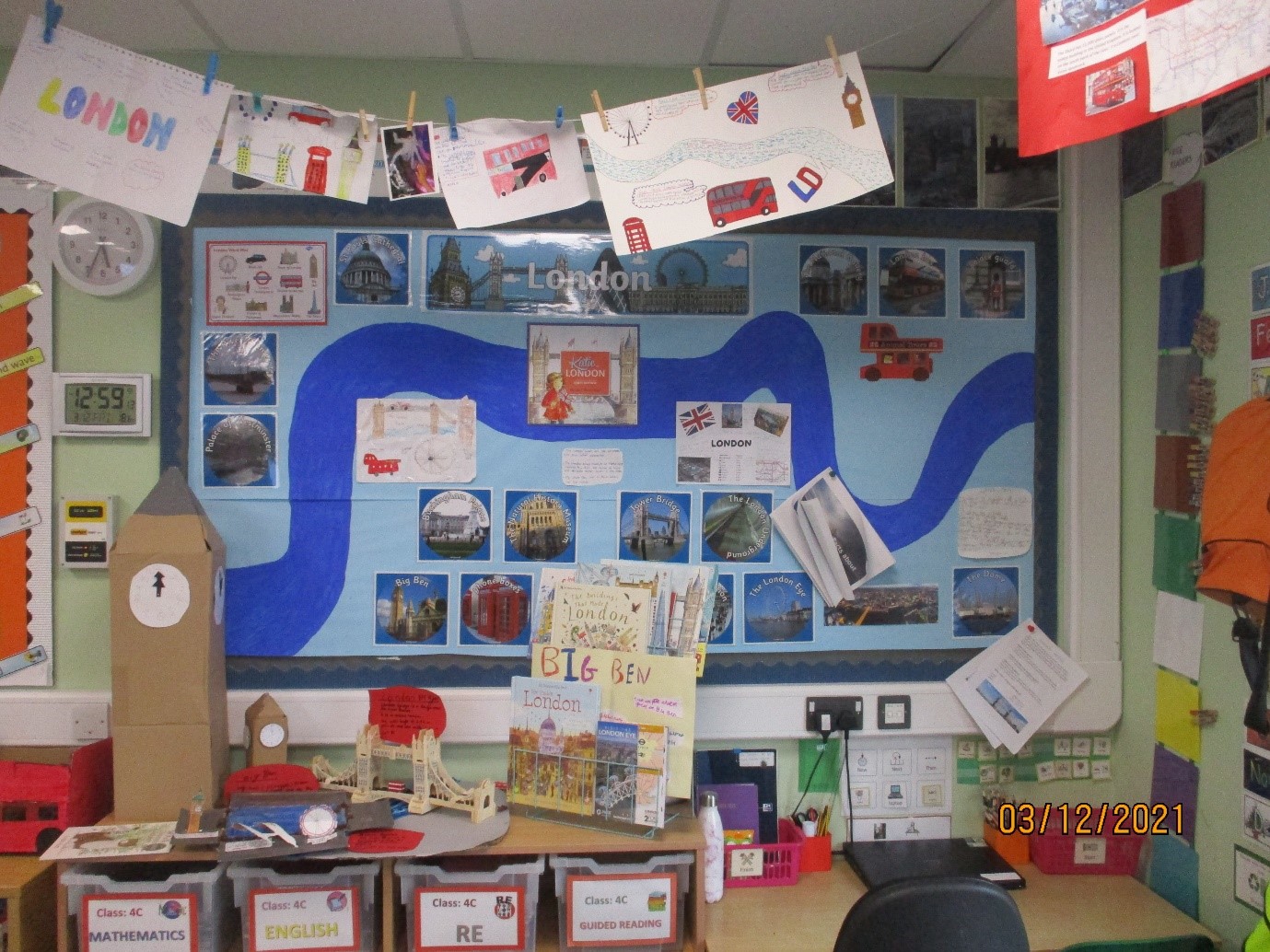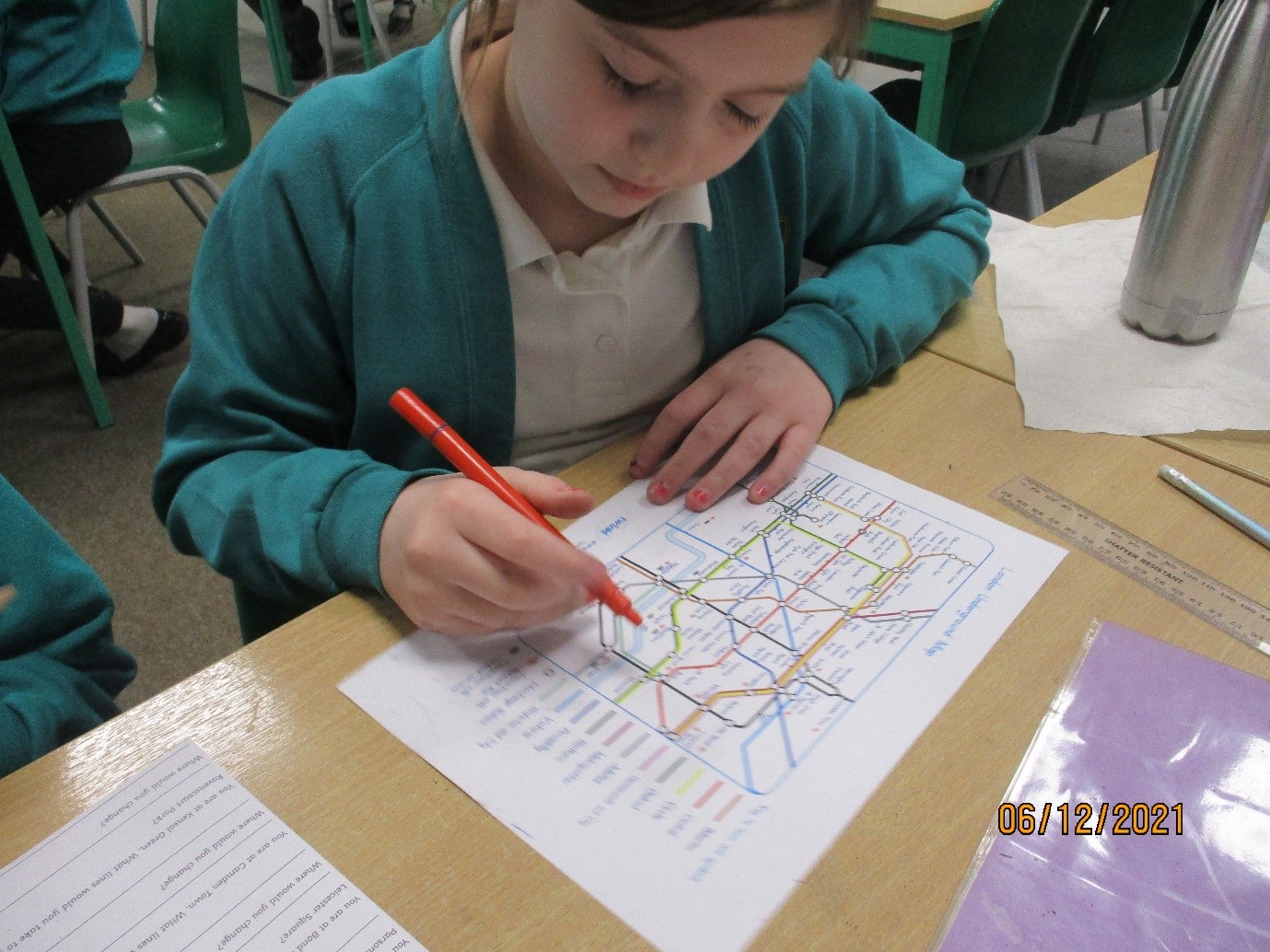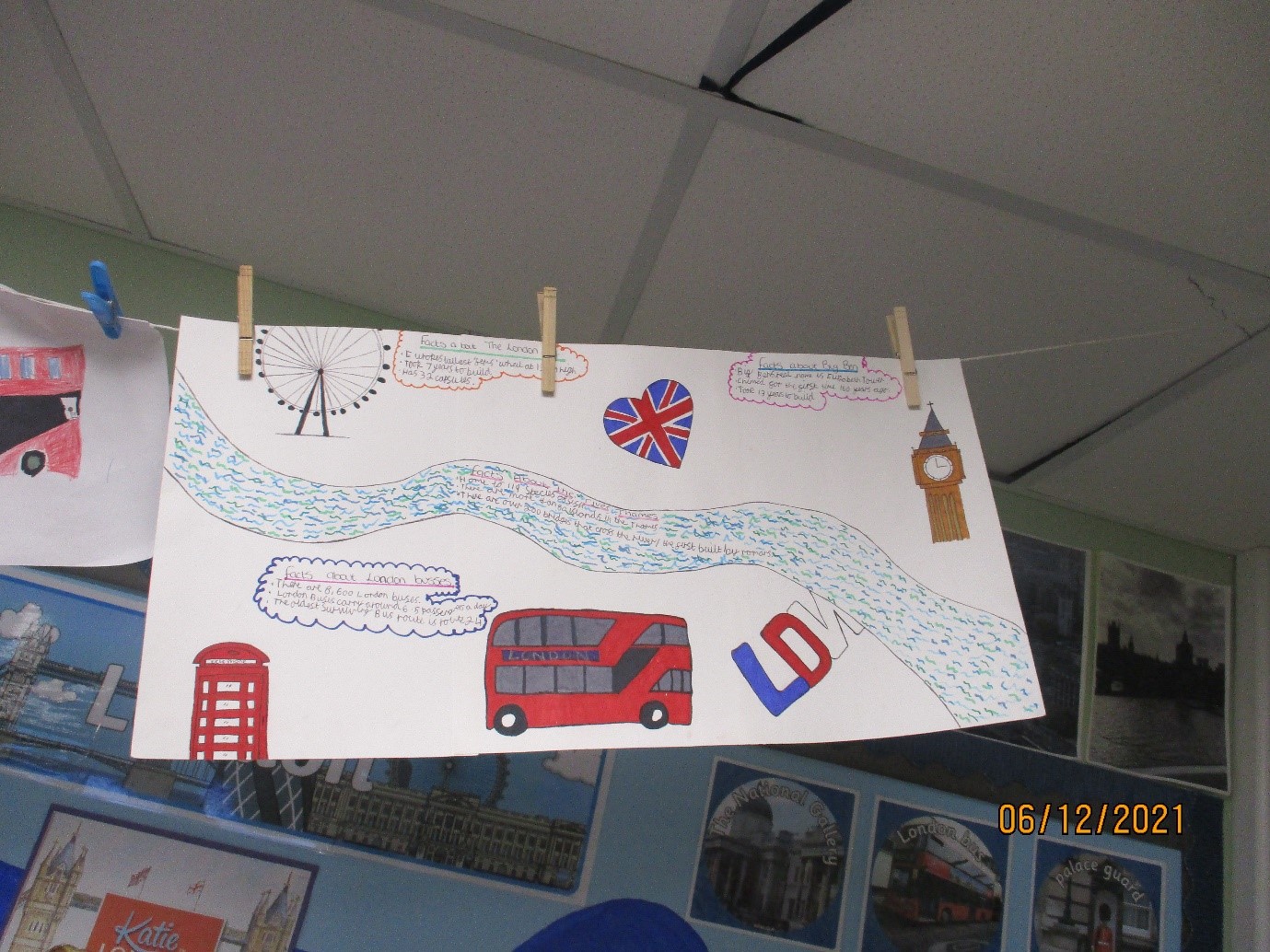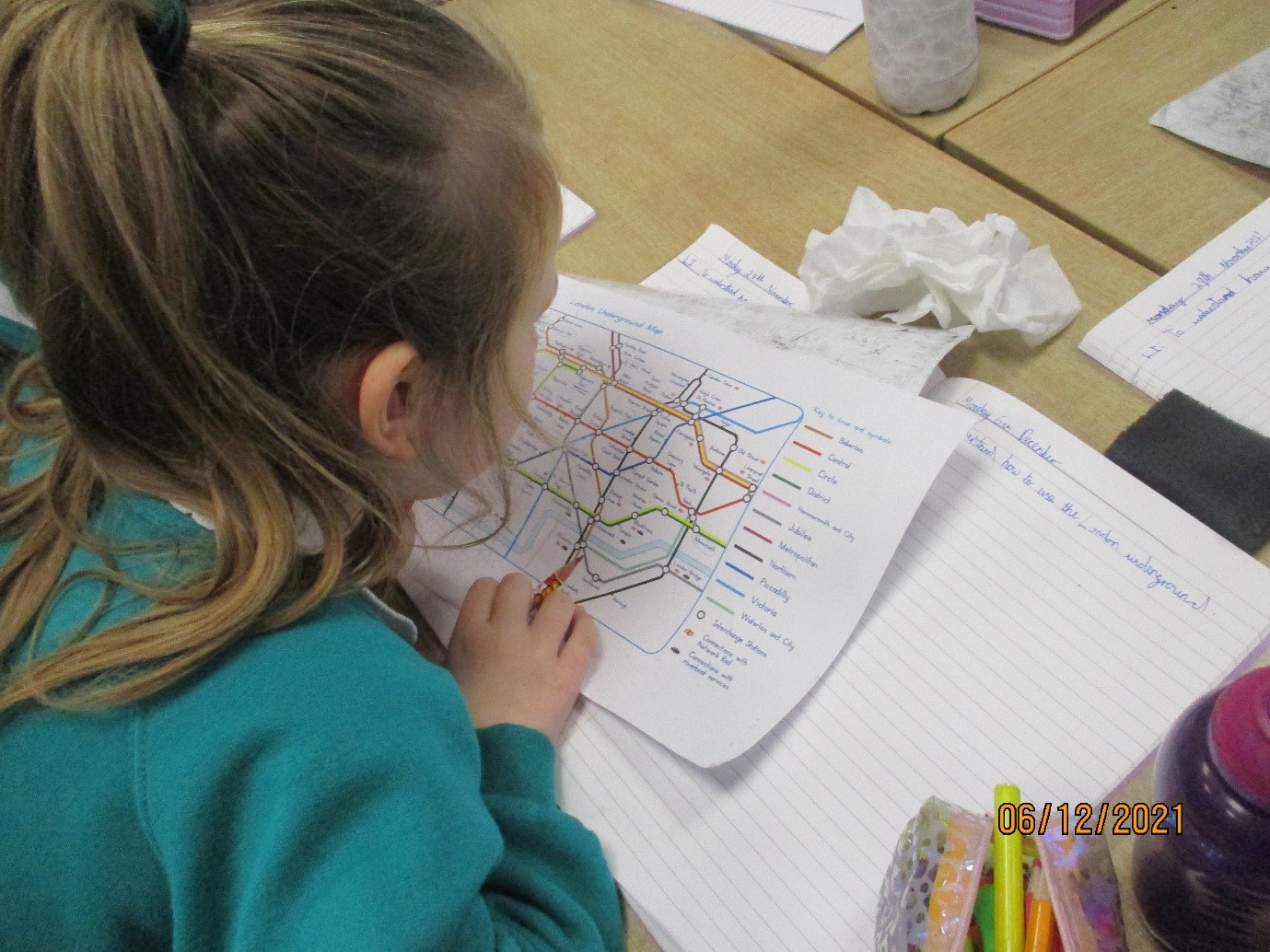 Year 3 and 4 Winter Art Displays
Year 3 and 4 have enjoyed making our corridor look magical for Christmas. We have created art of animal silhouettes making paw prints in the snow in year 3. In year 4 we have looked at the landmarks from our London topic and created sparkly frost silhouettes. We used our collage and paint skills to create this art work.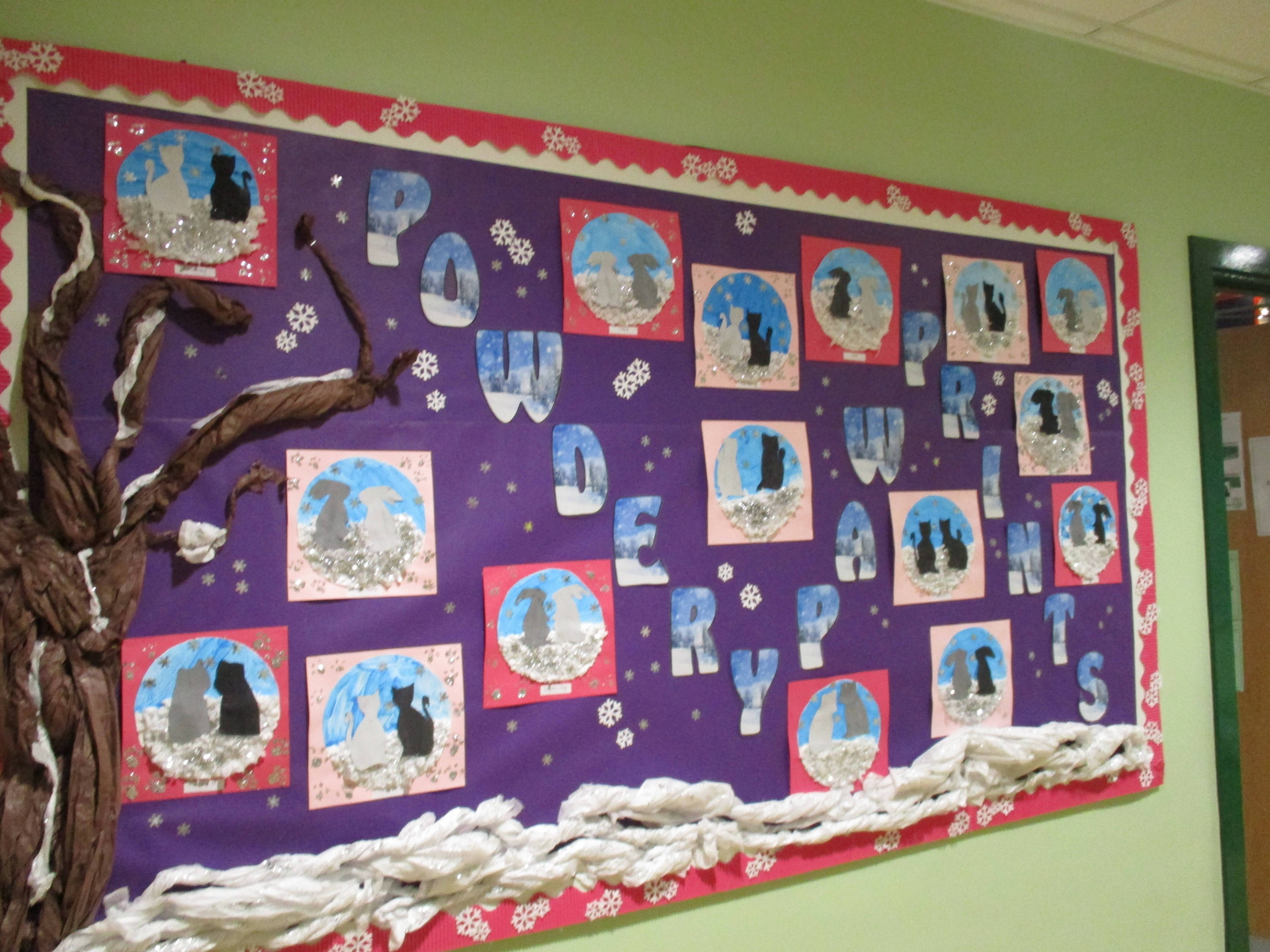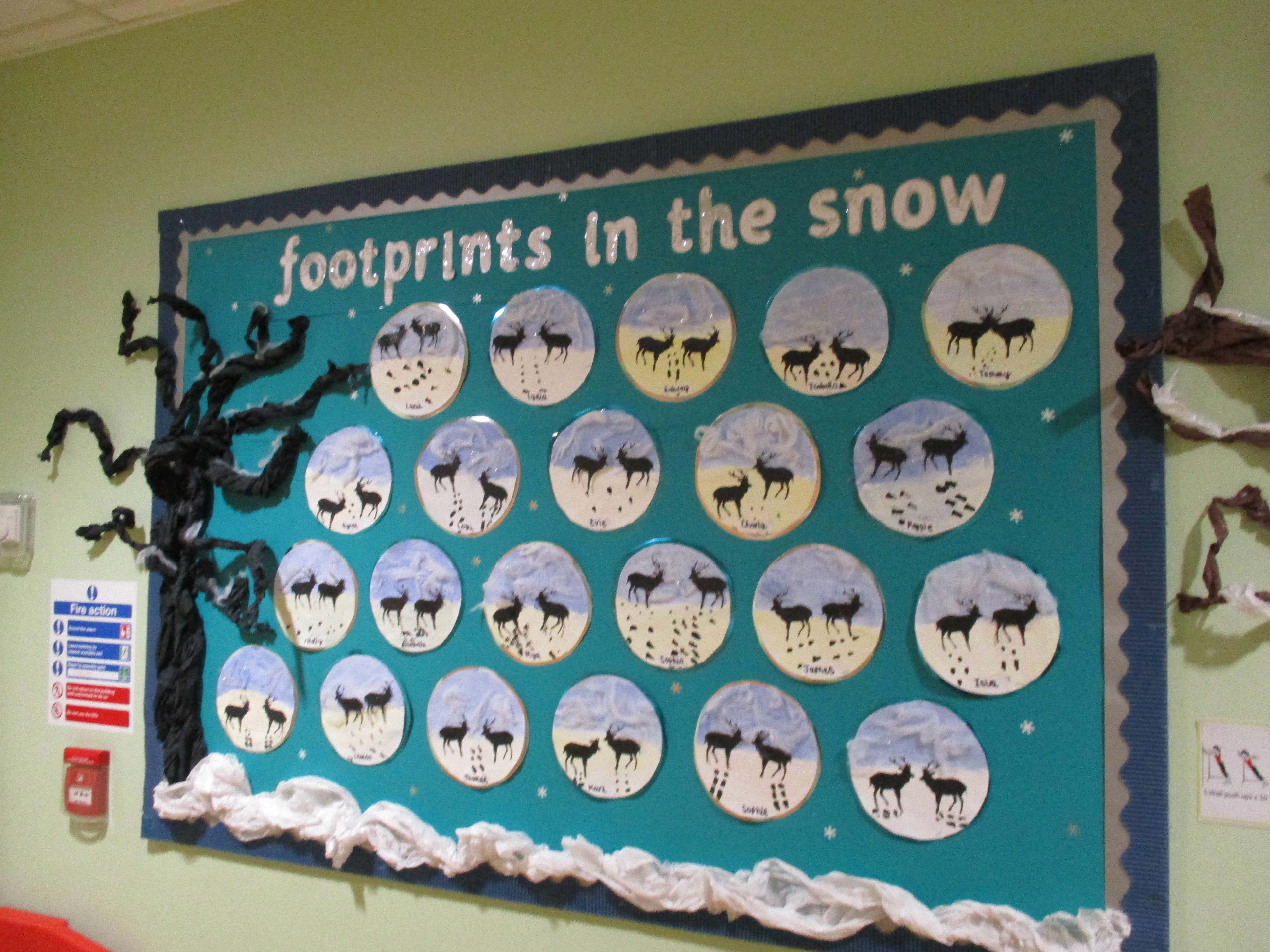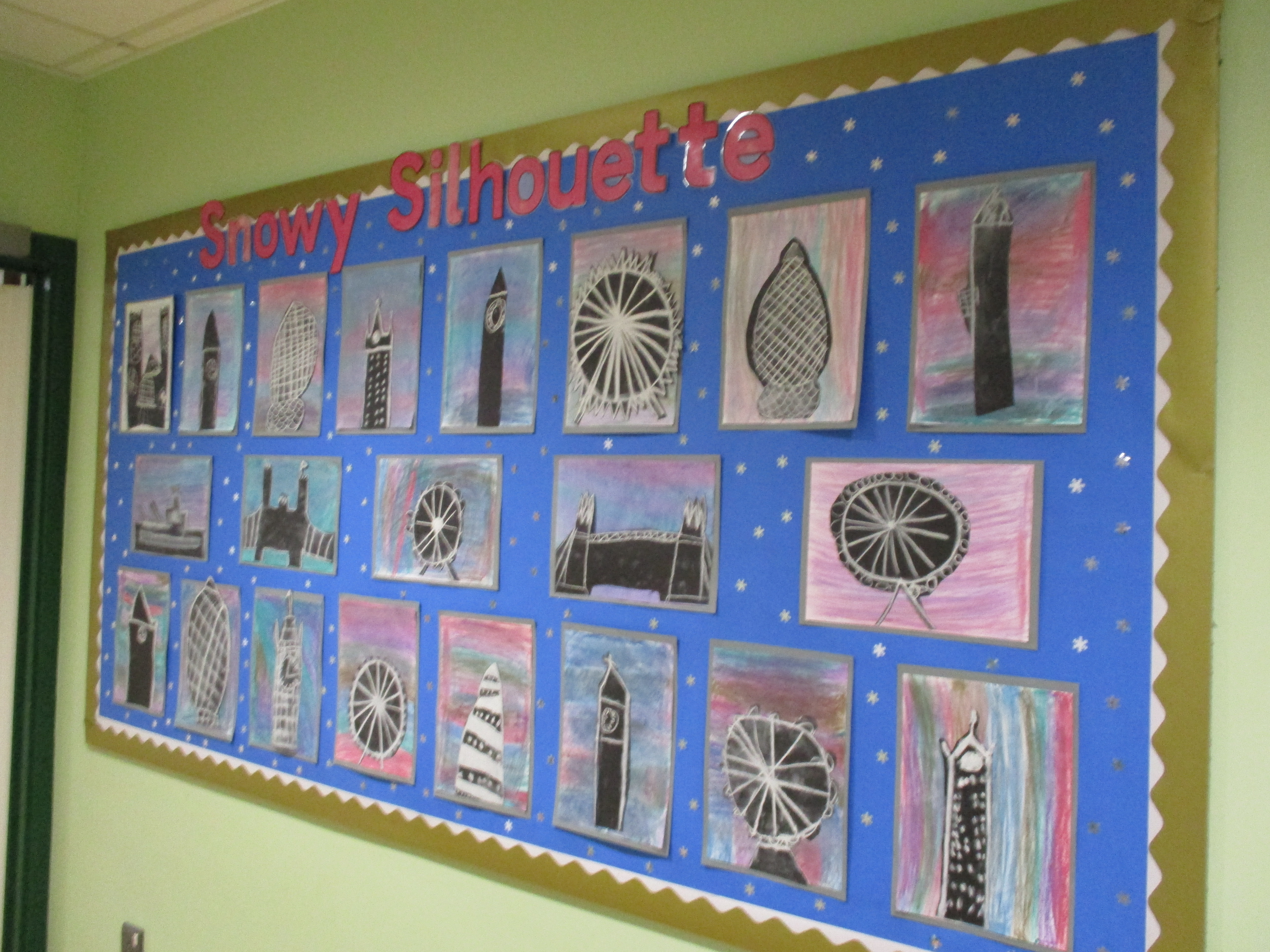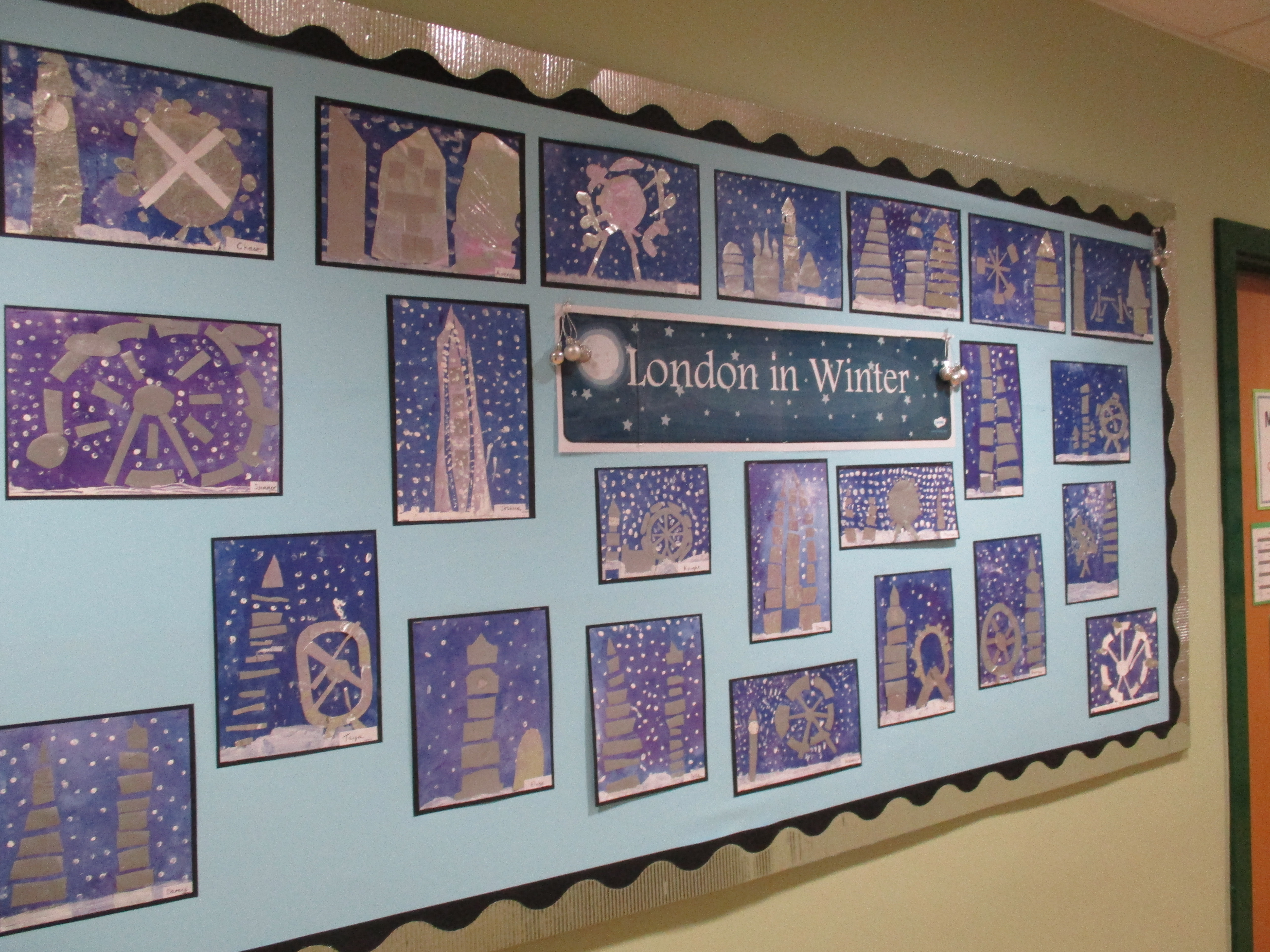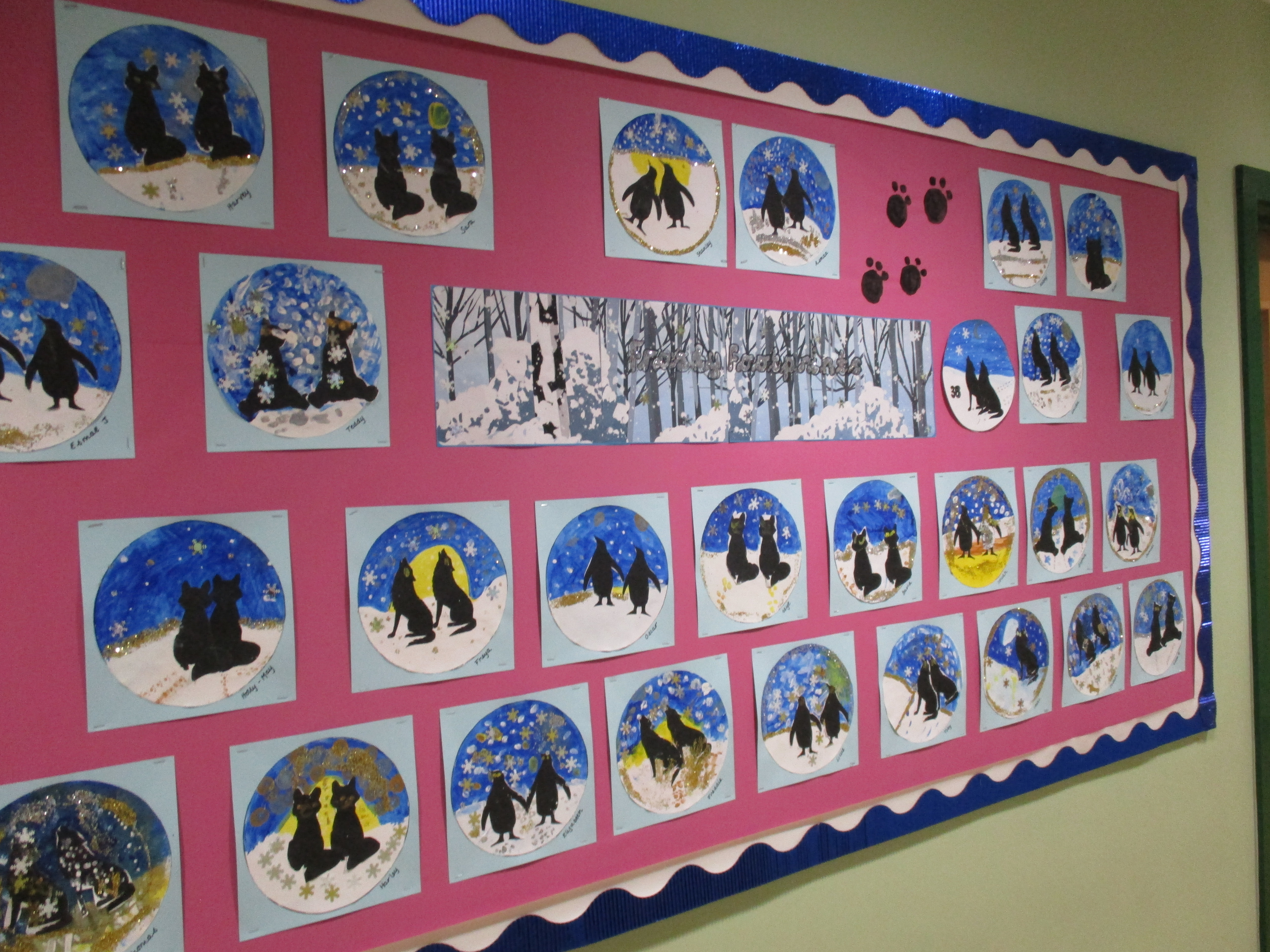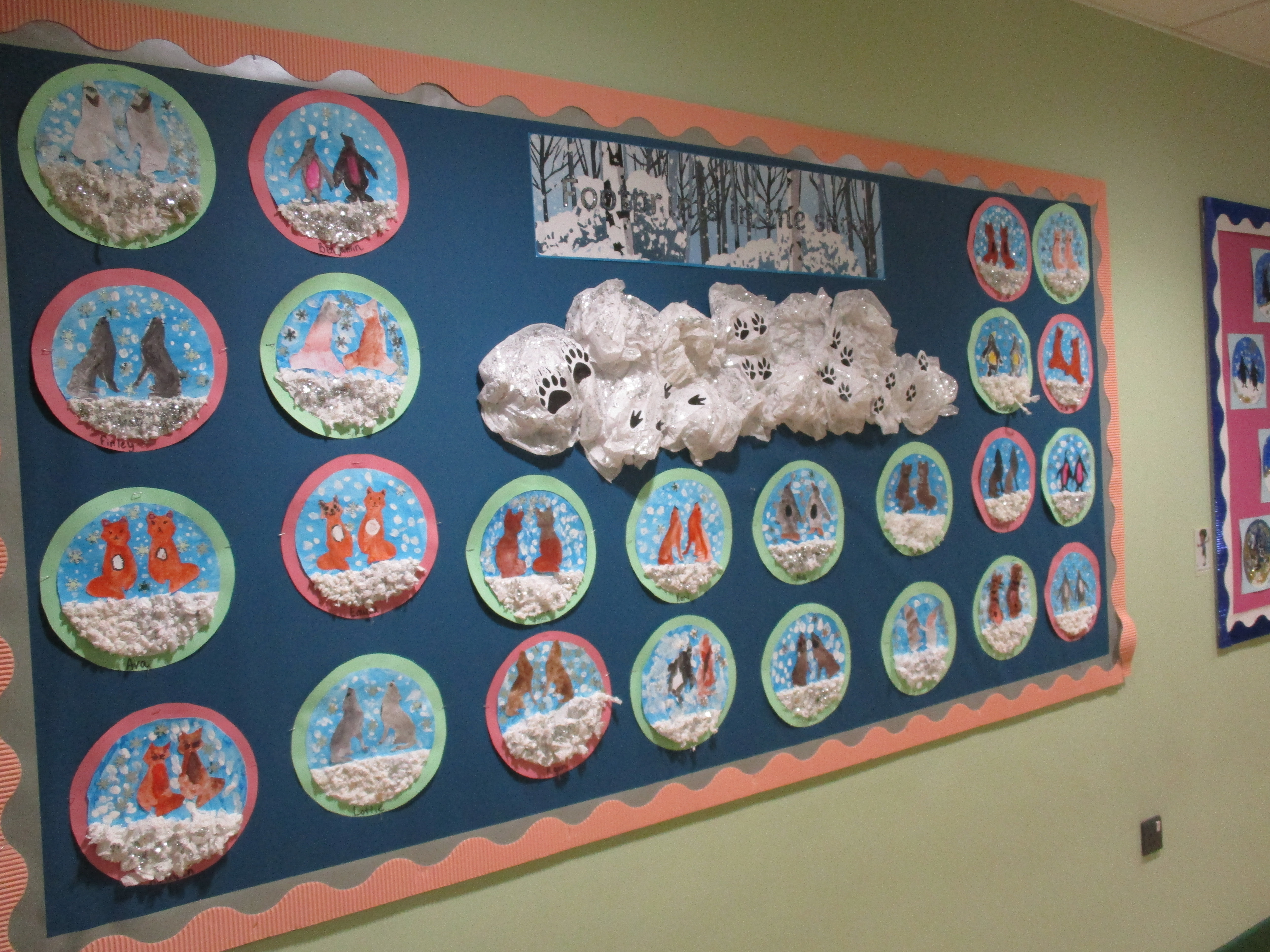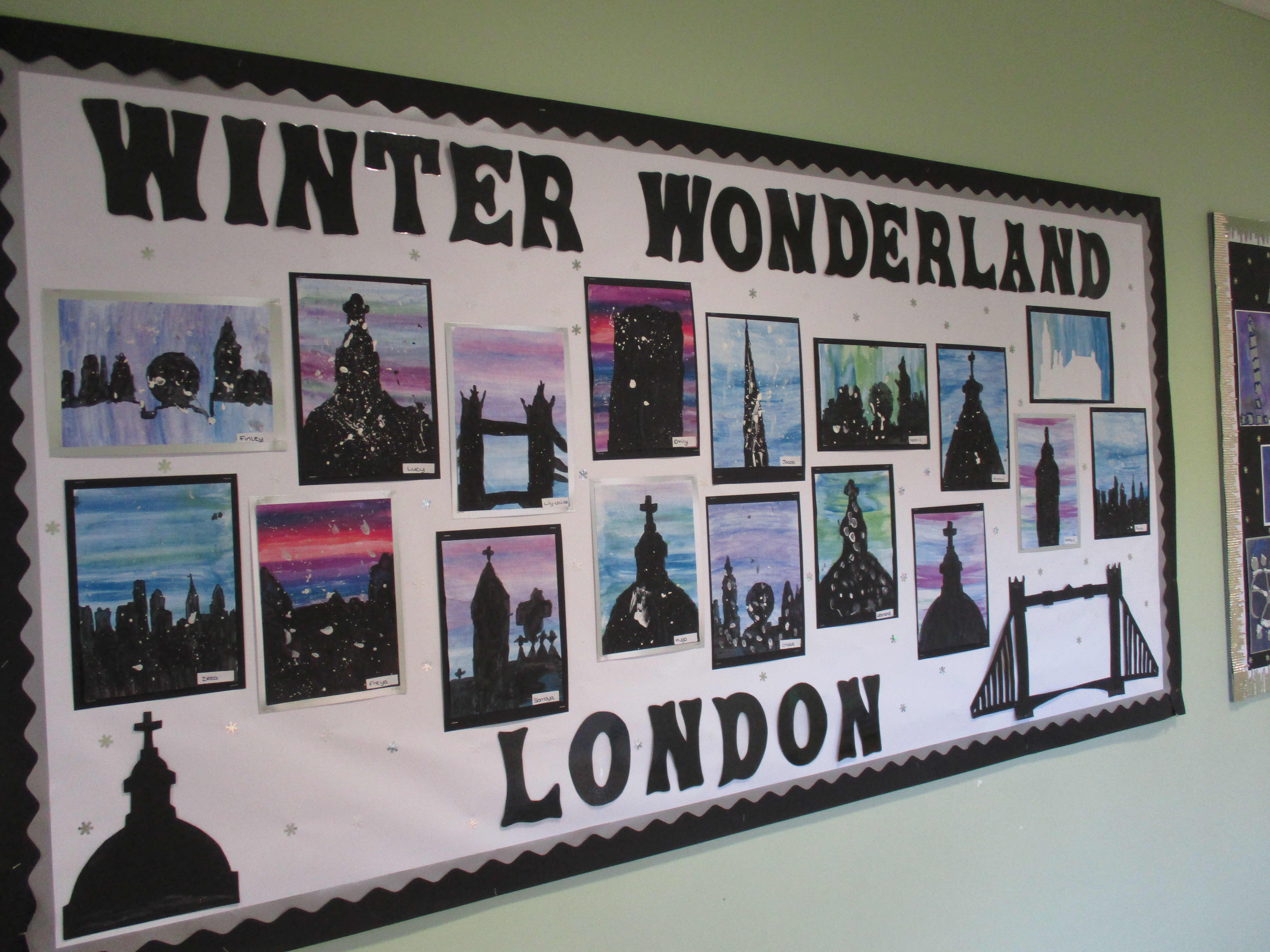 Rapunzel at the Winter Gardens 2021
Eleanor in 4A, her sister Elizabeth in Year 6 and Mum were all part of Margate Operatic Society's performance of Rapunzel showing at the Winter Gardens in Margate. This is the first show in which all three of them have appeared altogether! Eleanor's teacher and teaching assistants showed their support by going to watch the show. The show was professionally done and very entertaining! Oh no it wasn't! Oh yes it was! Look at their fabulous costumes and smiling faces!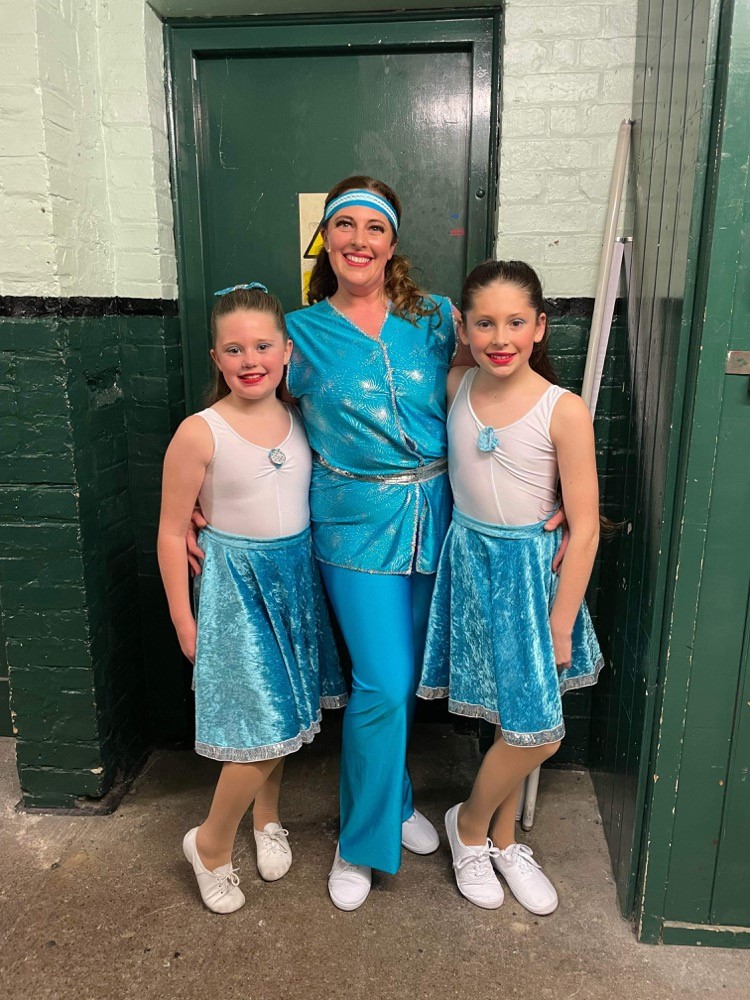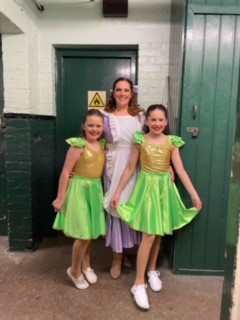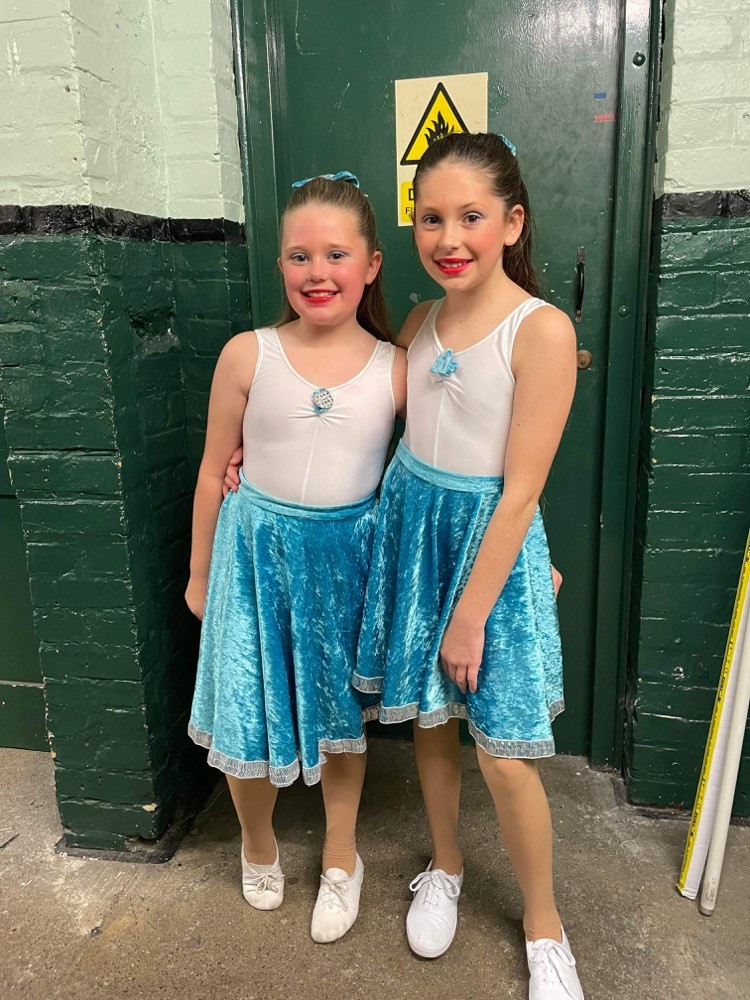 Year 4 - Learning Outside the Classroom 2021
Year 4 had a lot of fun on Outdoor Classroom Day learning about commas for adverbials in the fresh air! Our Active English lesson got our heartbeats racing, our minds thinking and our sentences improving! We had to race against other teams to collect one of every sentence and make sure we had correctly input the comma for the adverbial opener! We even had an extension challenge to write our own sentences with fronted adverbials from scratch!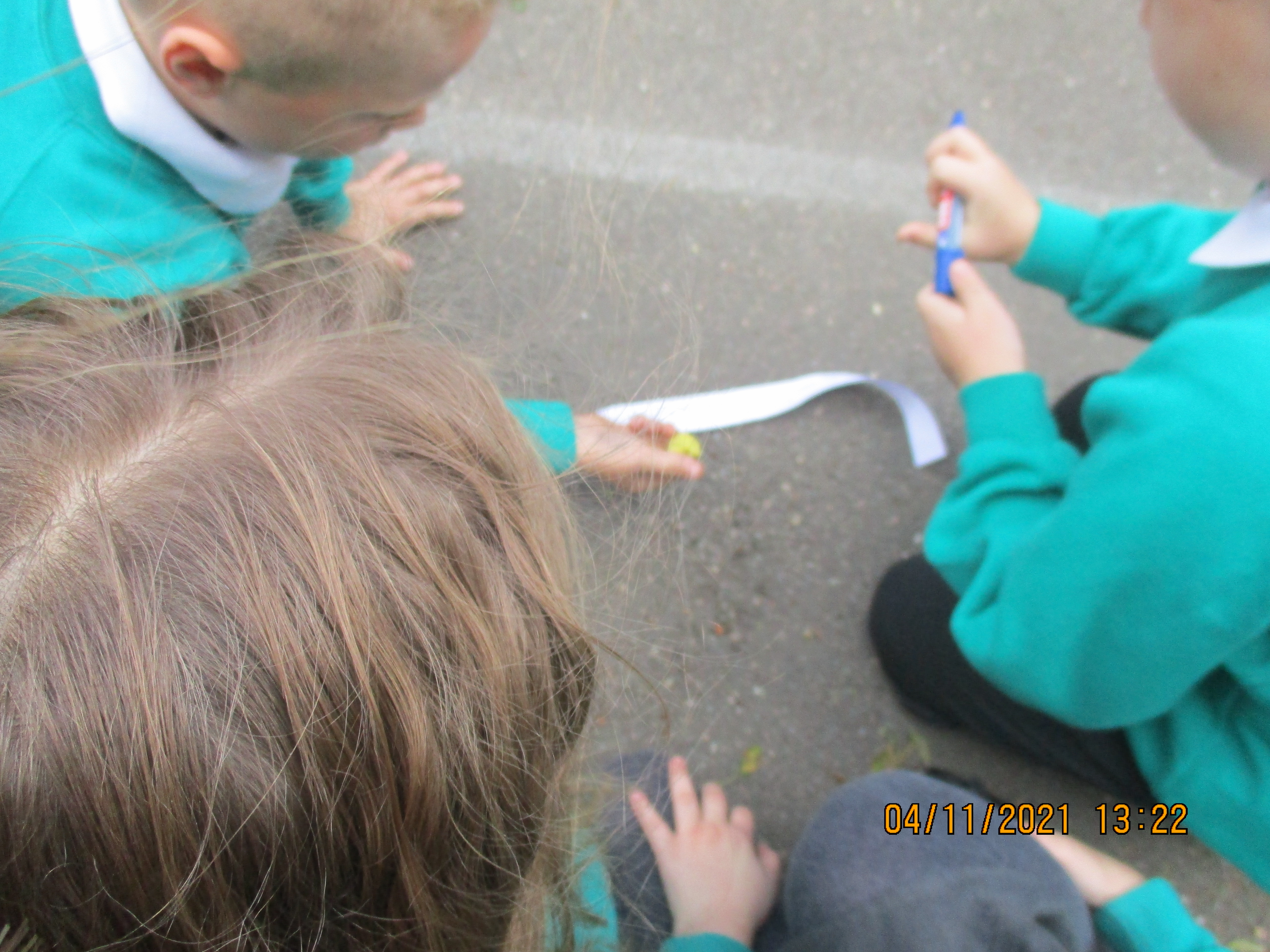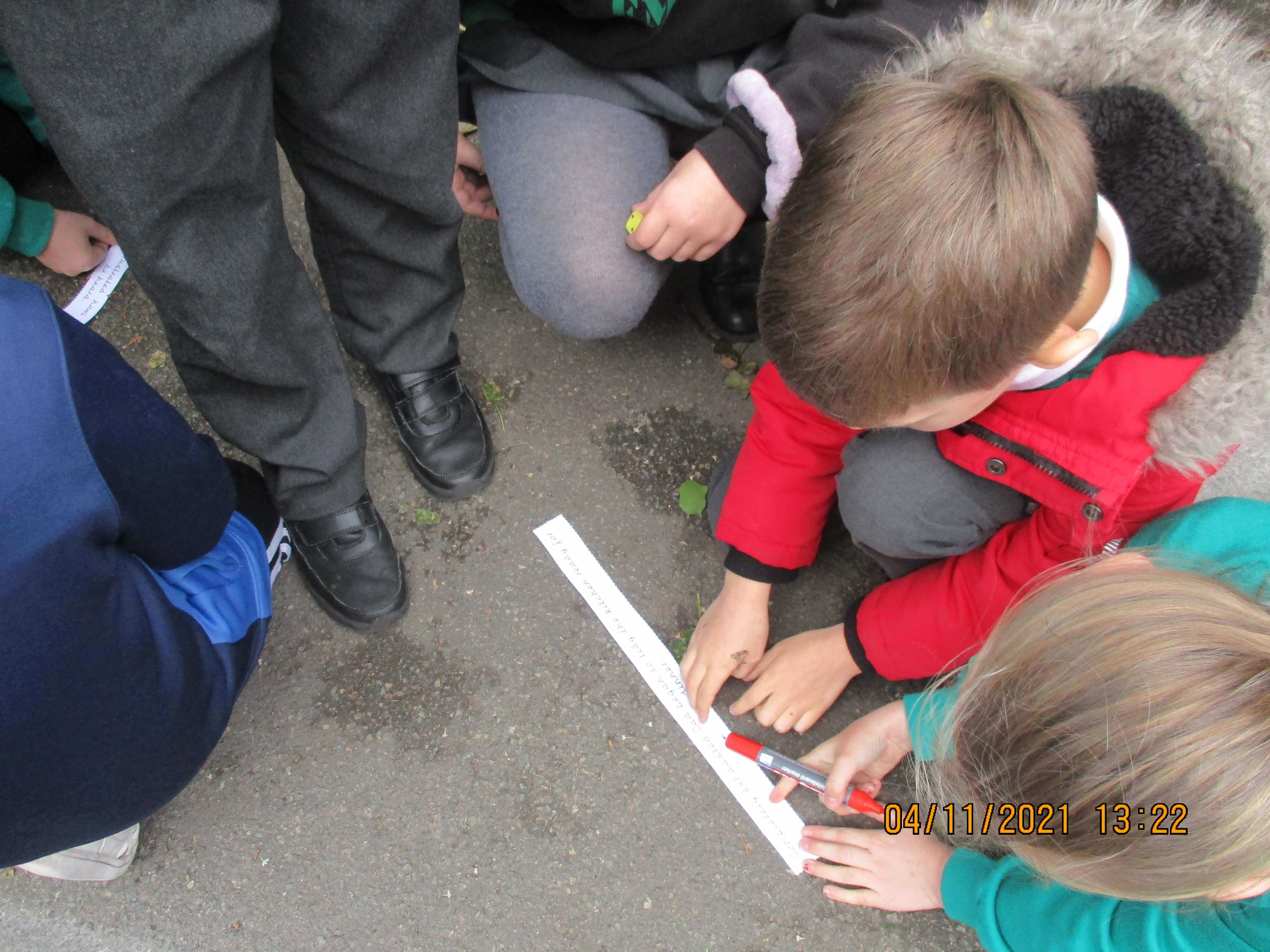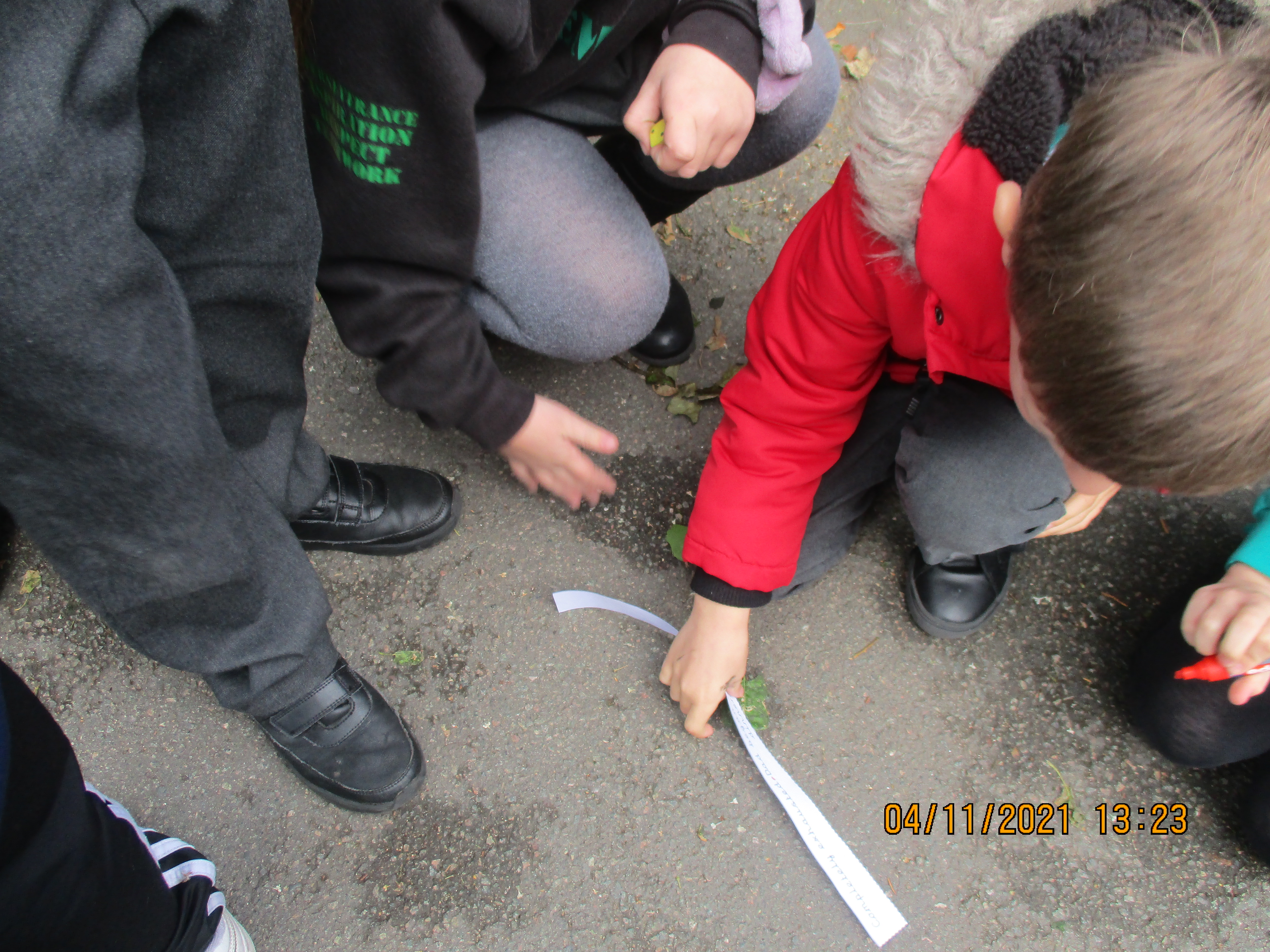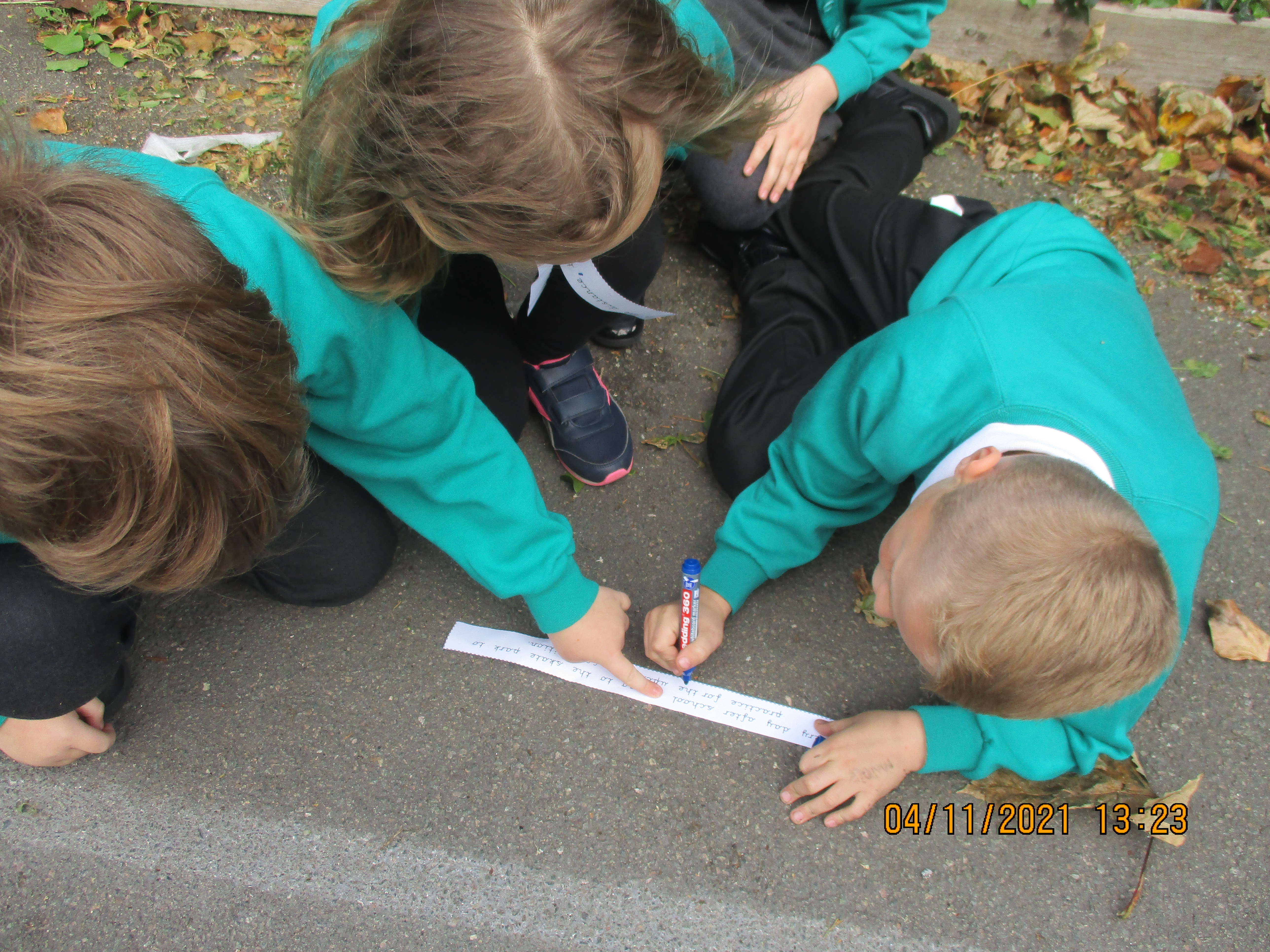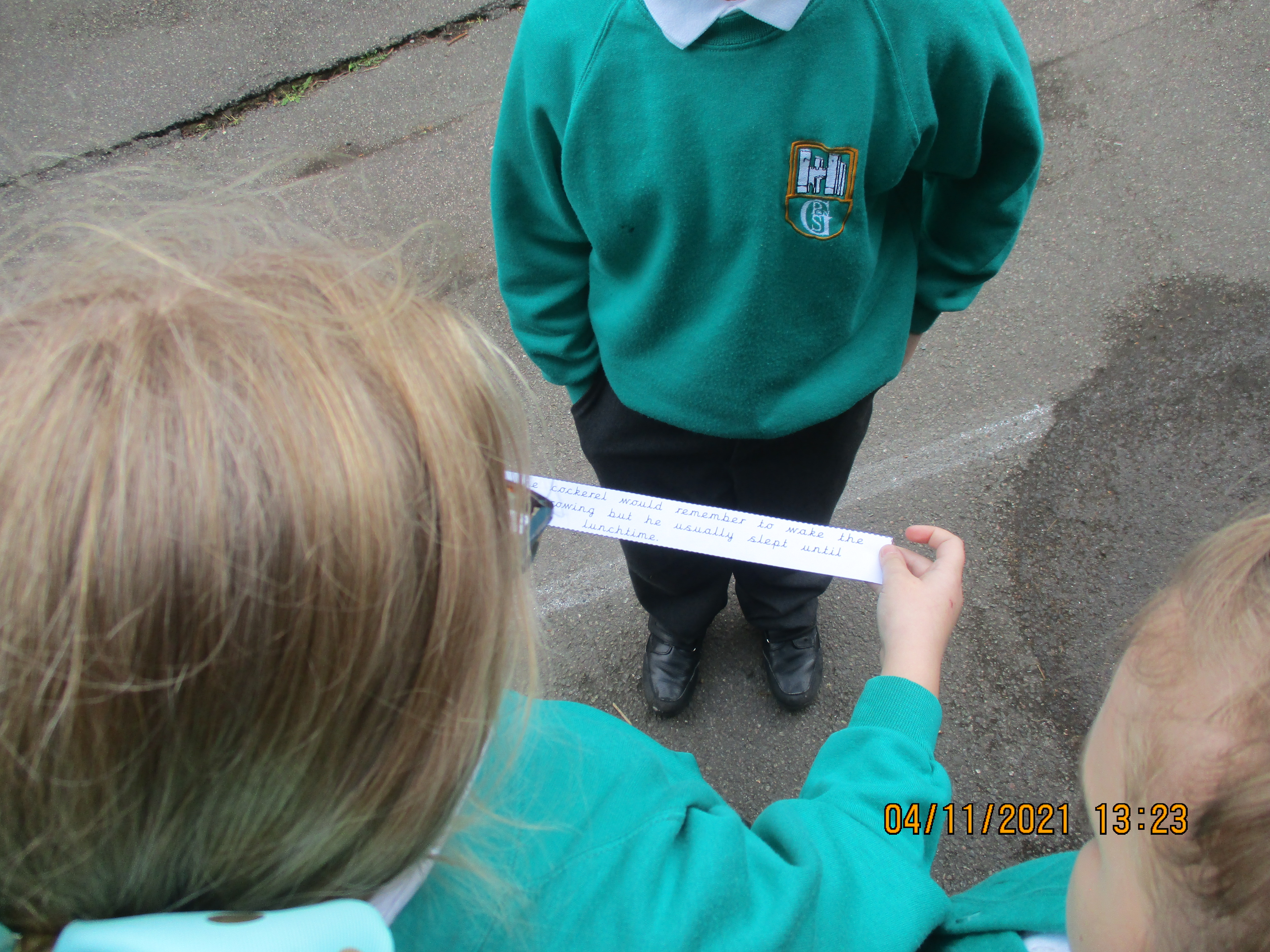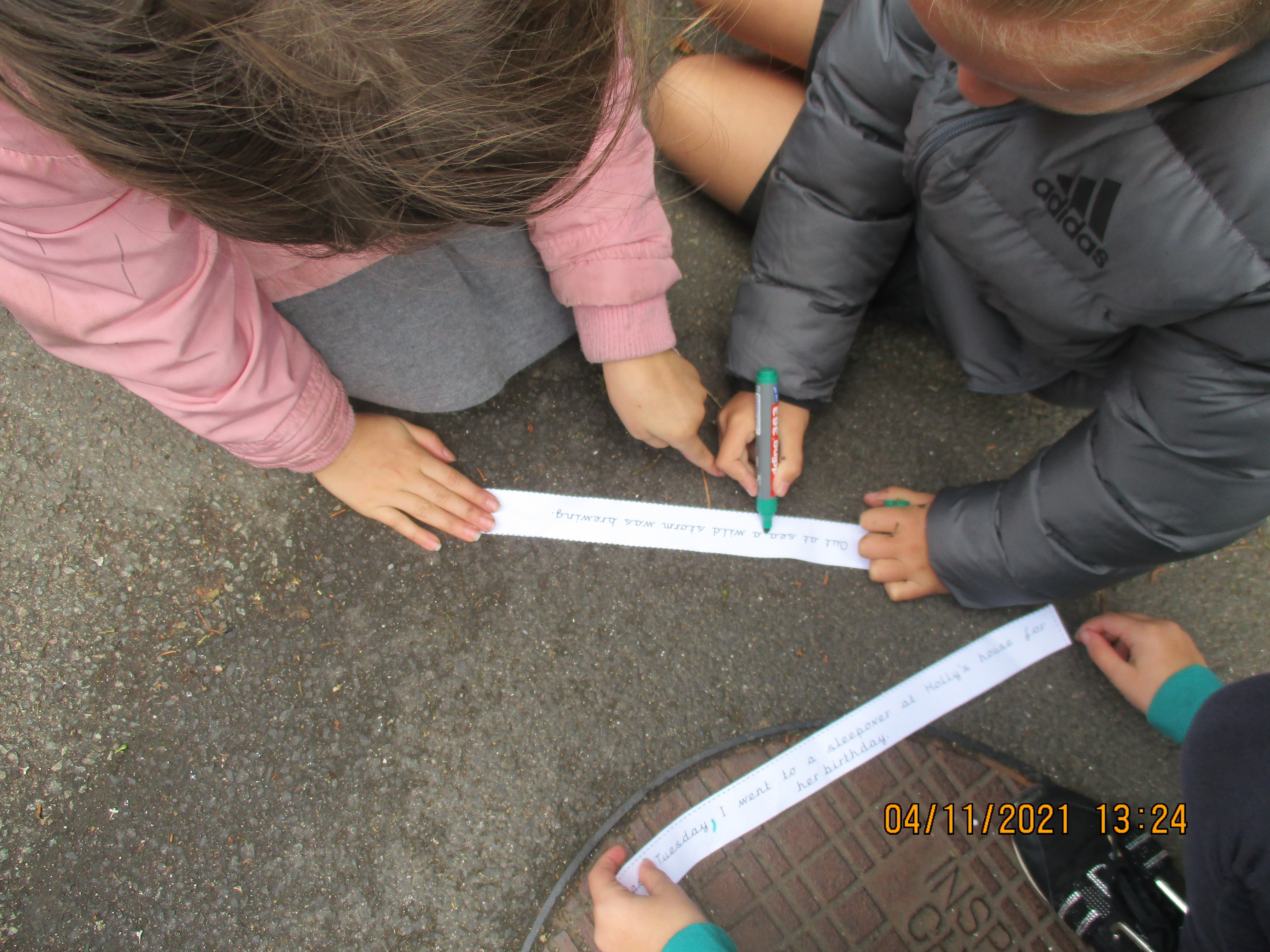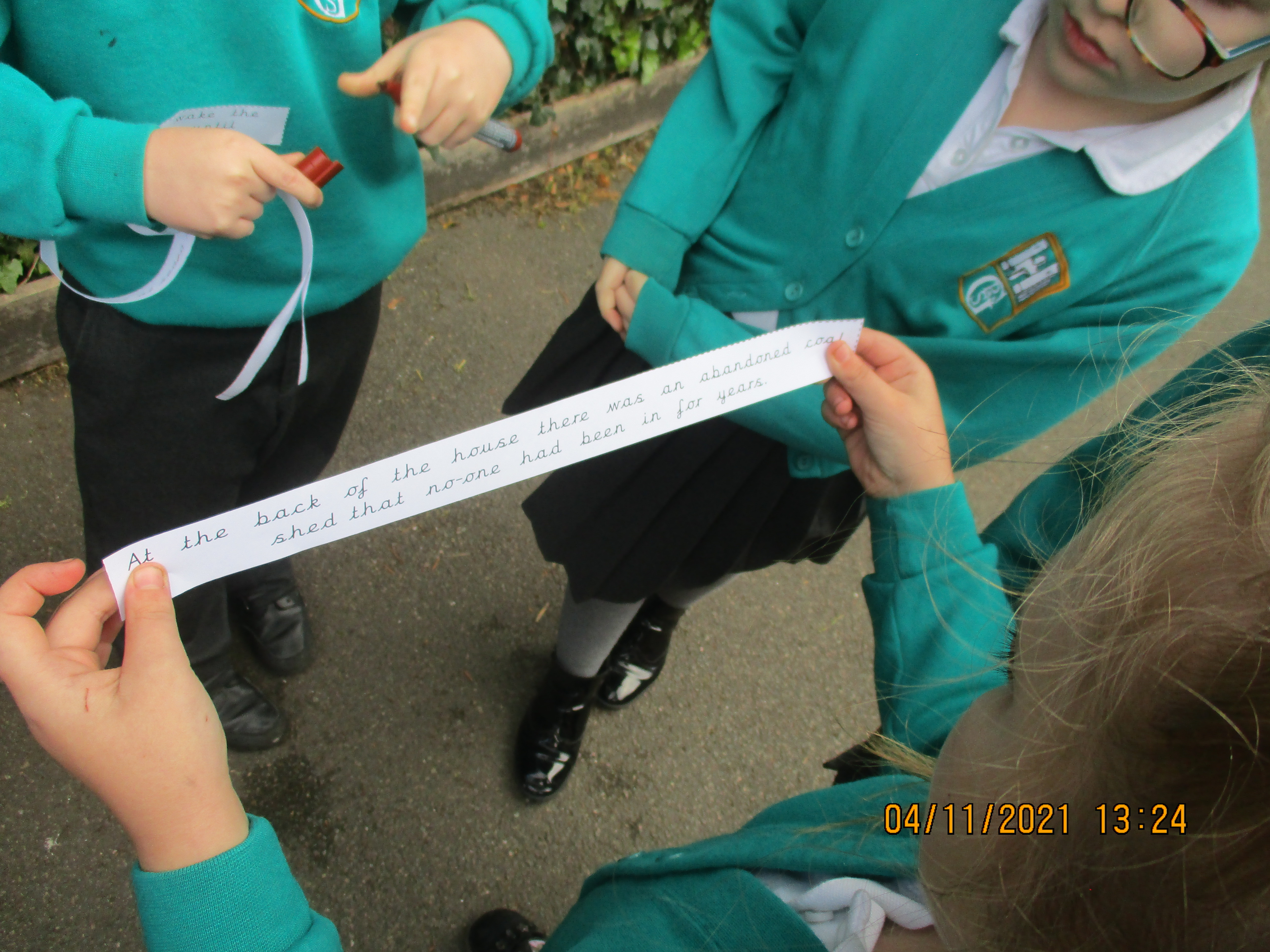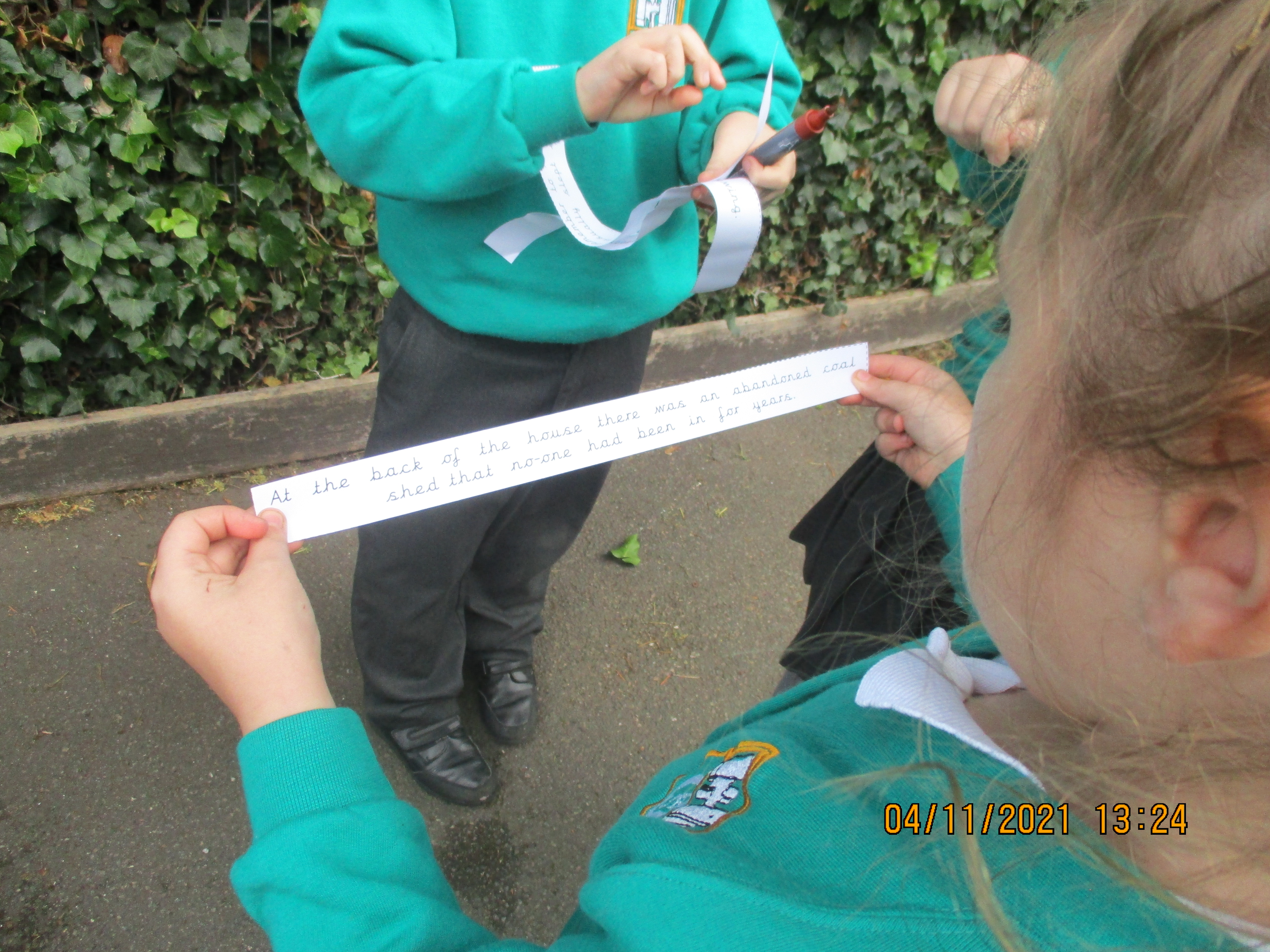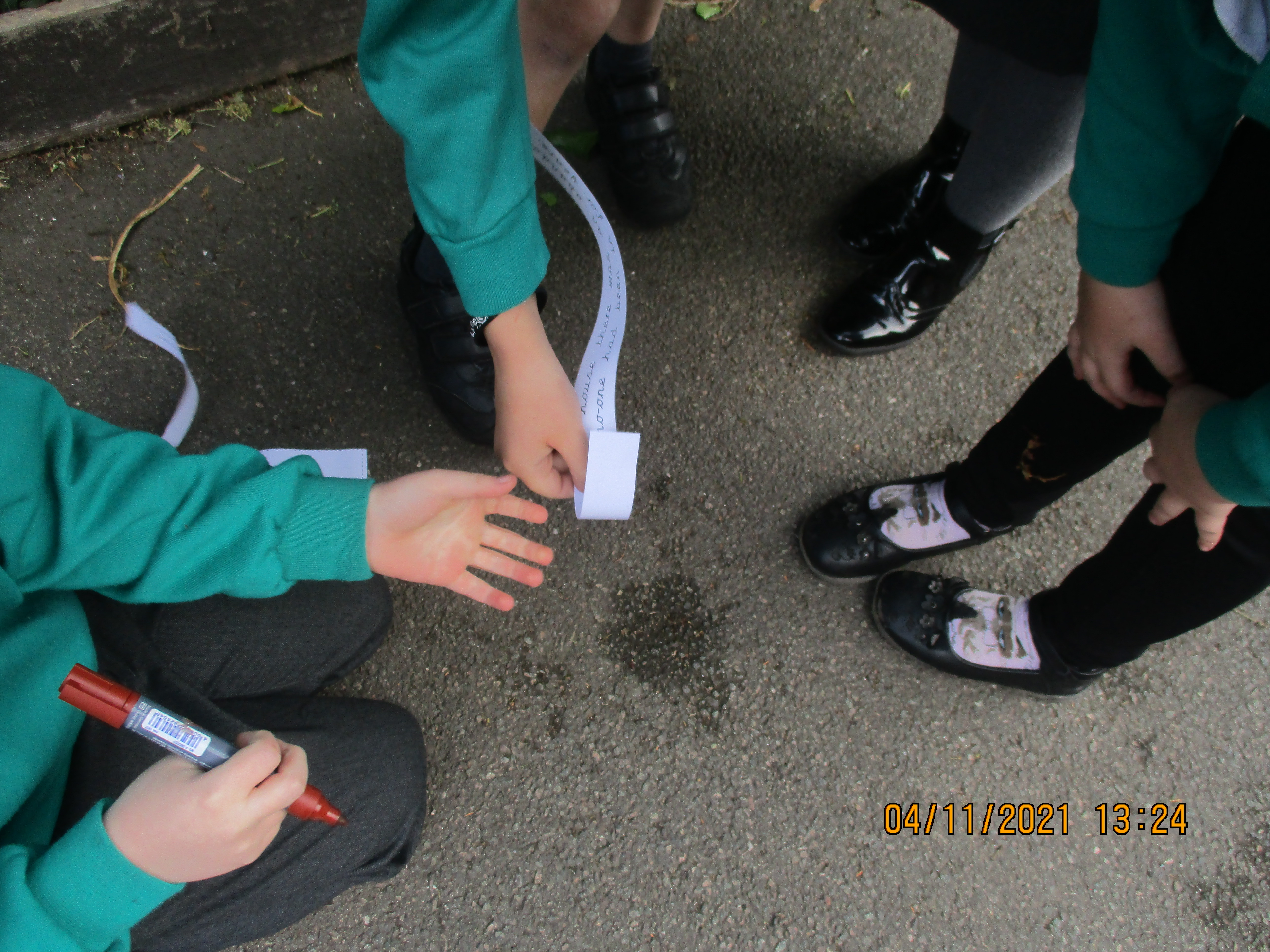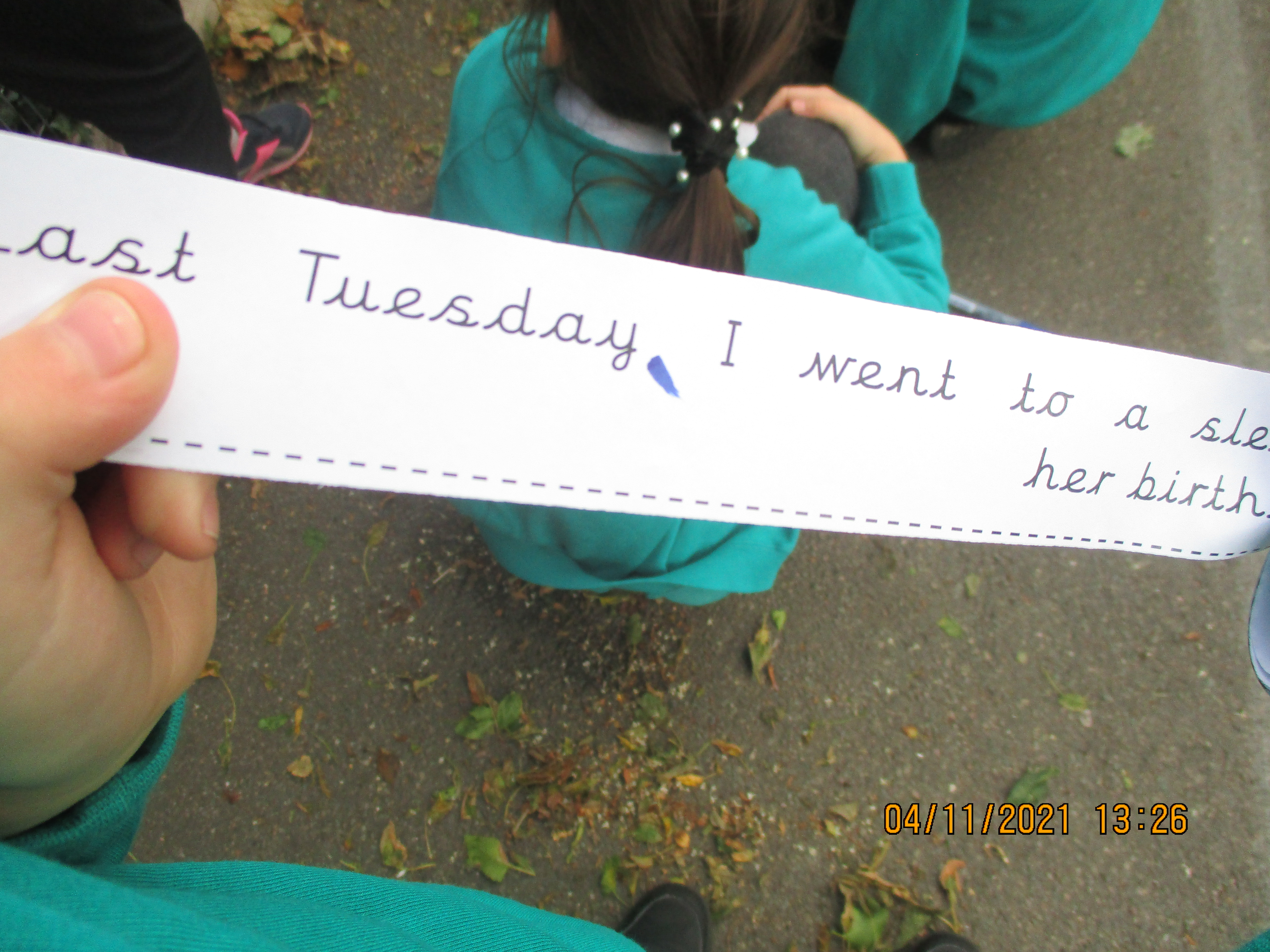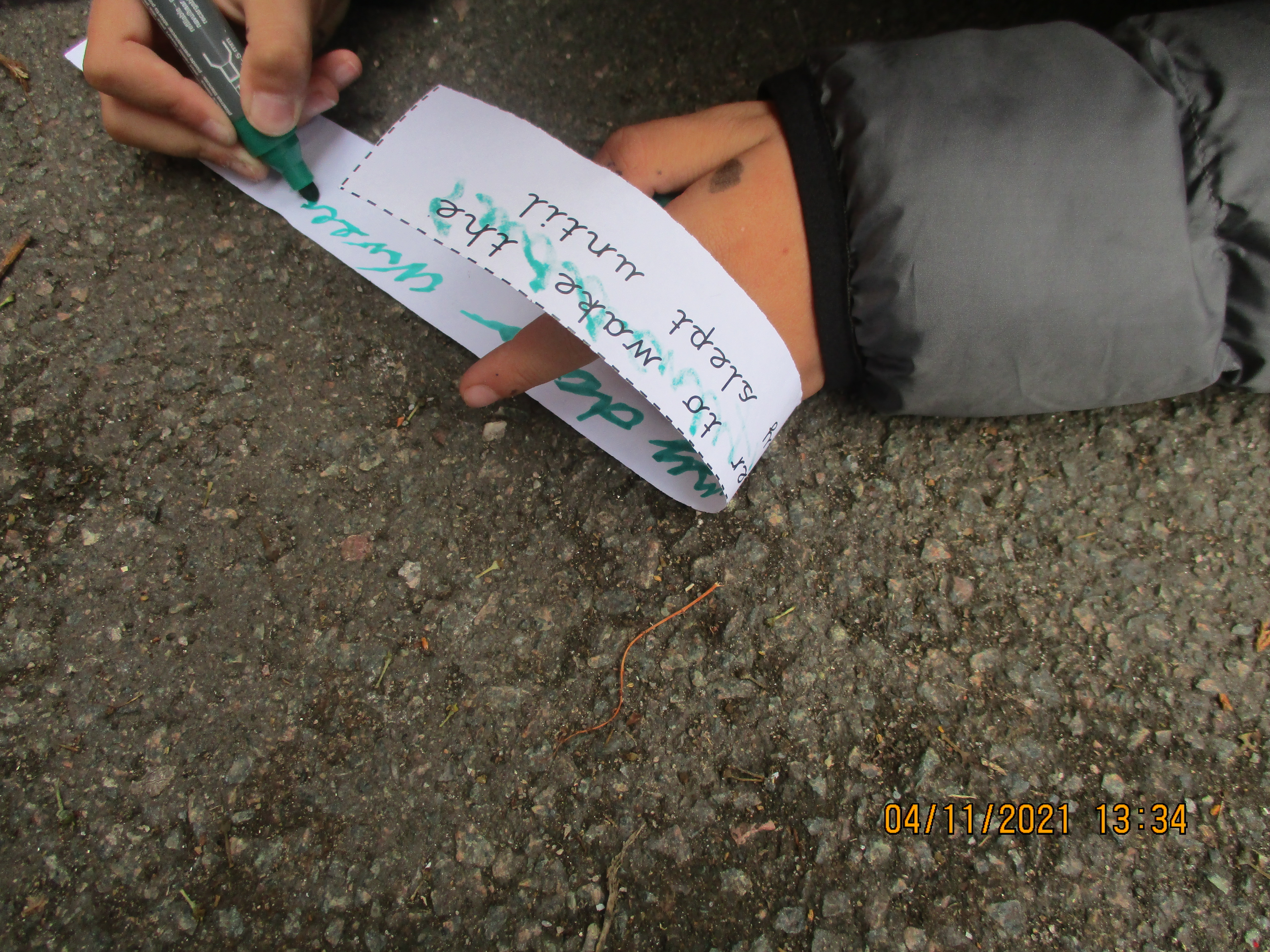 Year 3 - Learning Outside the Classroom
Year 3 really enjoyed a day of learning outside the classroom on Thursday 4th November. We followed an addition trail outside using big place value counters and completing calculations on our white boards. It was good to work together with children from other classes. We also worked on a friction investigation in science. We tested different surfaces on ramps to see how fast a toy car would travel down them.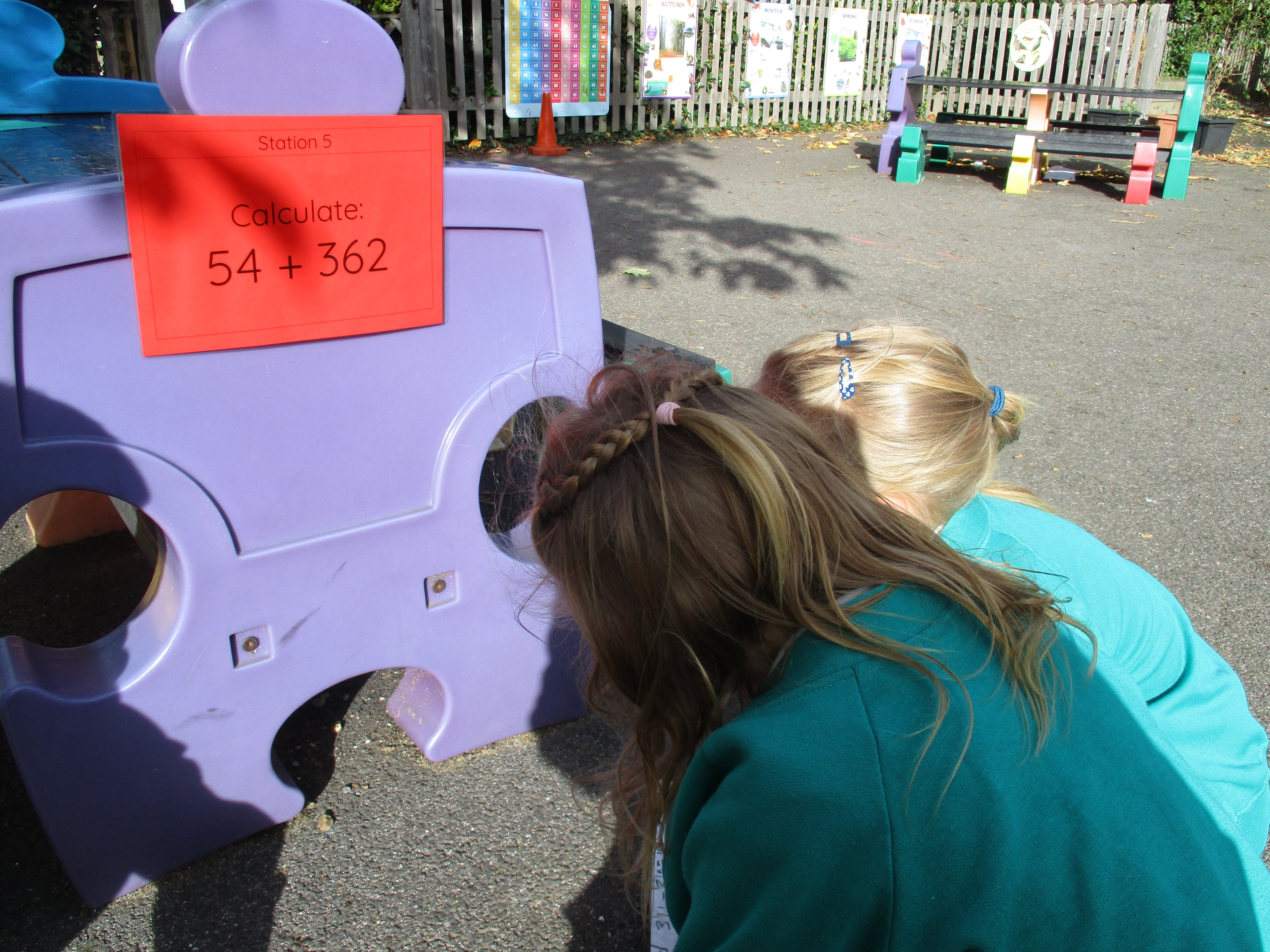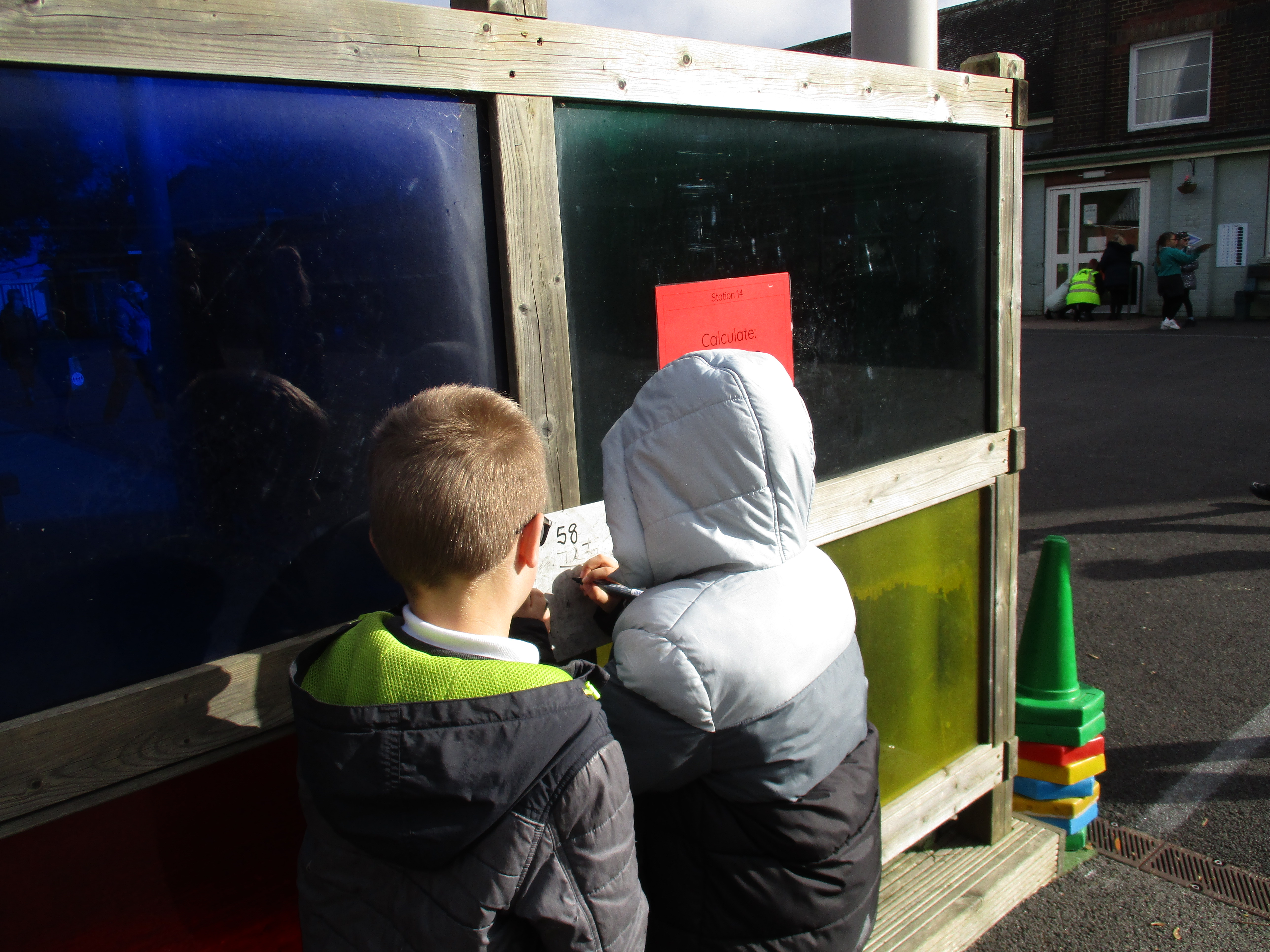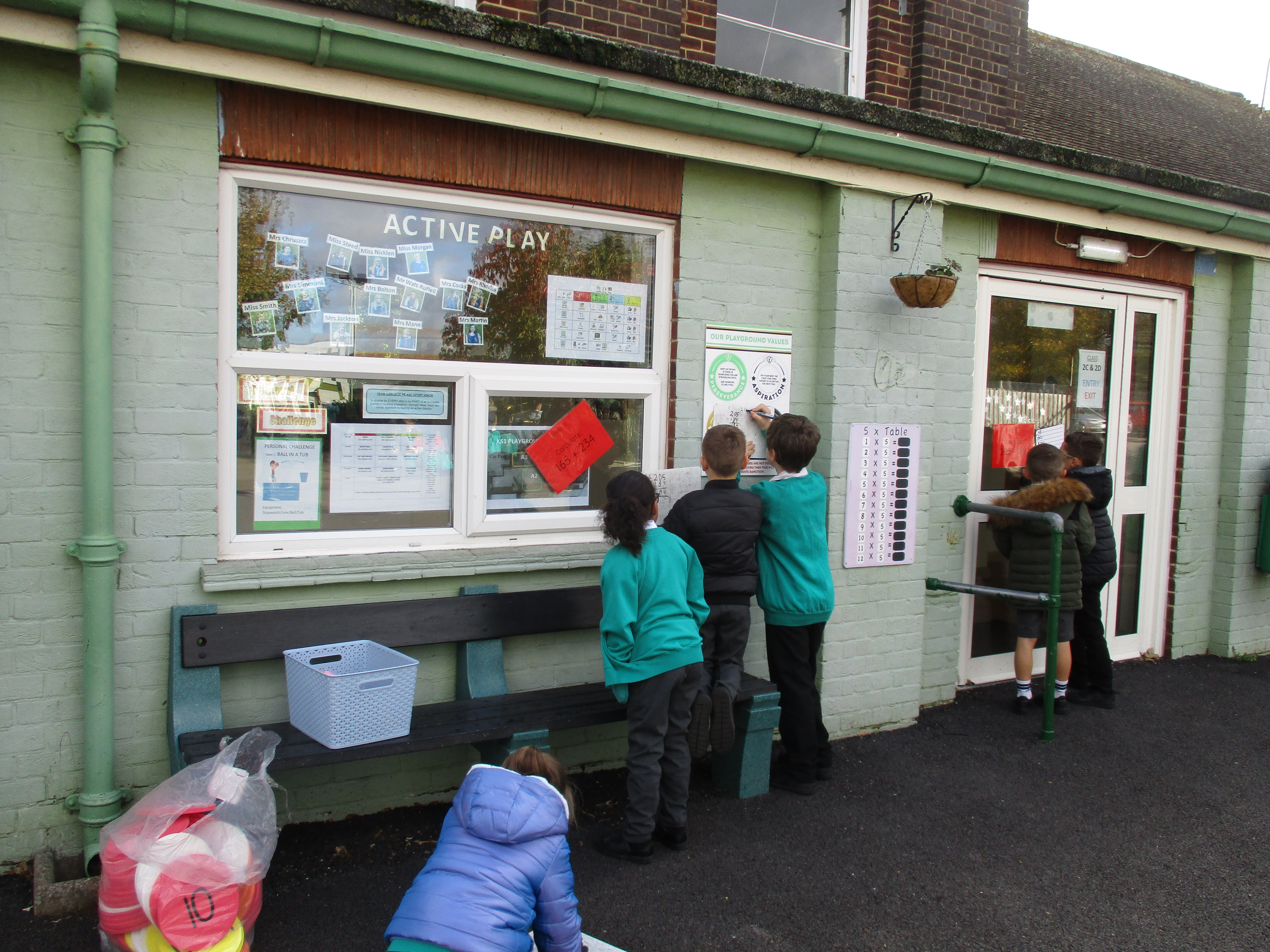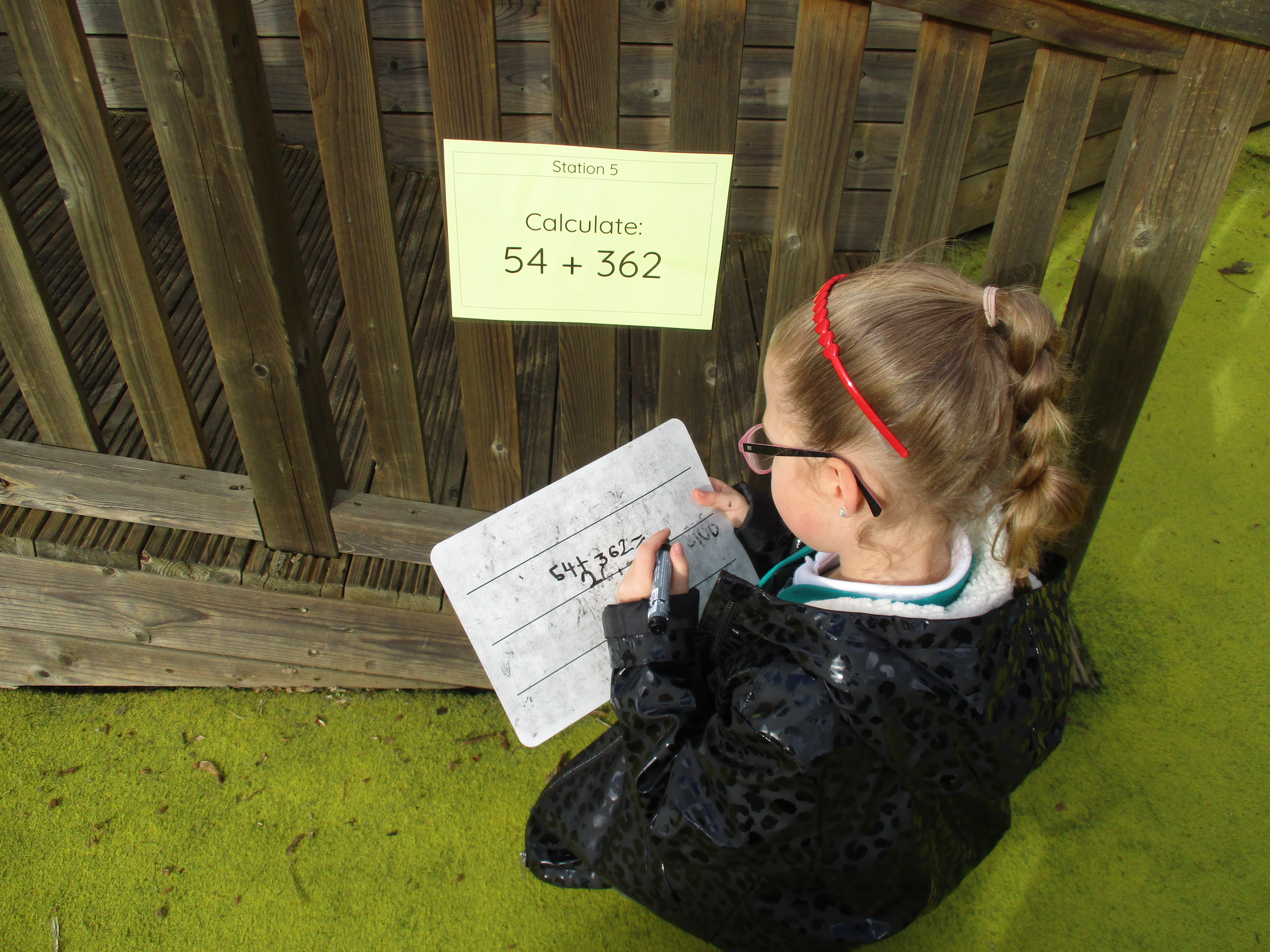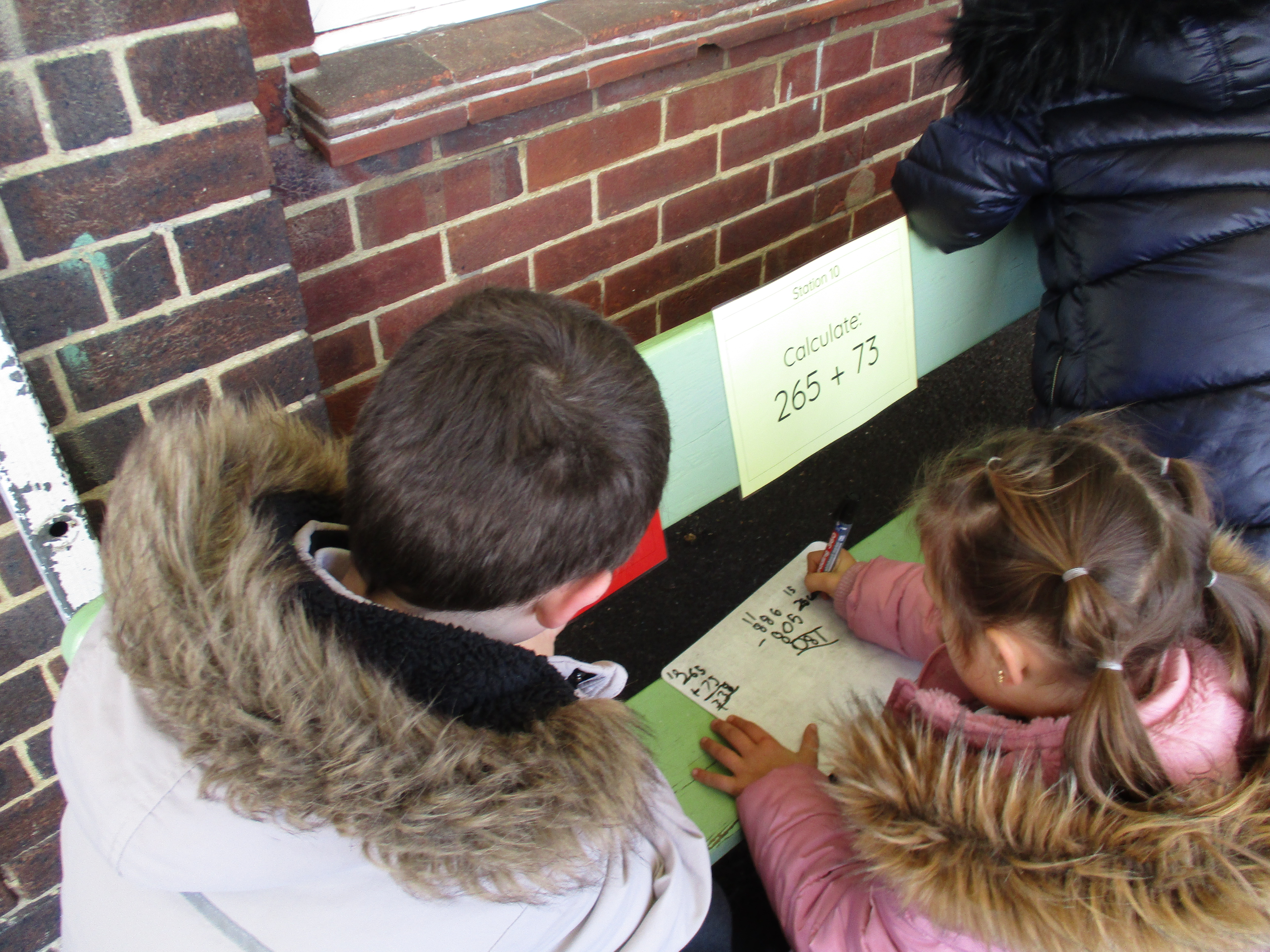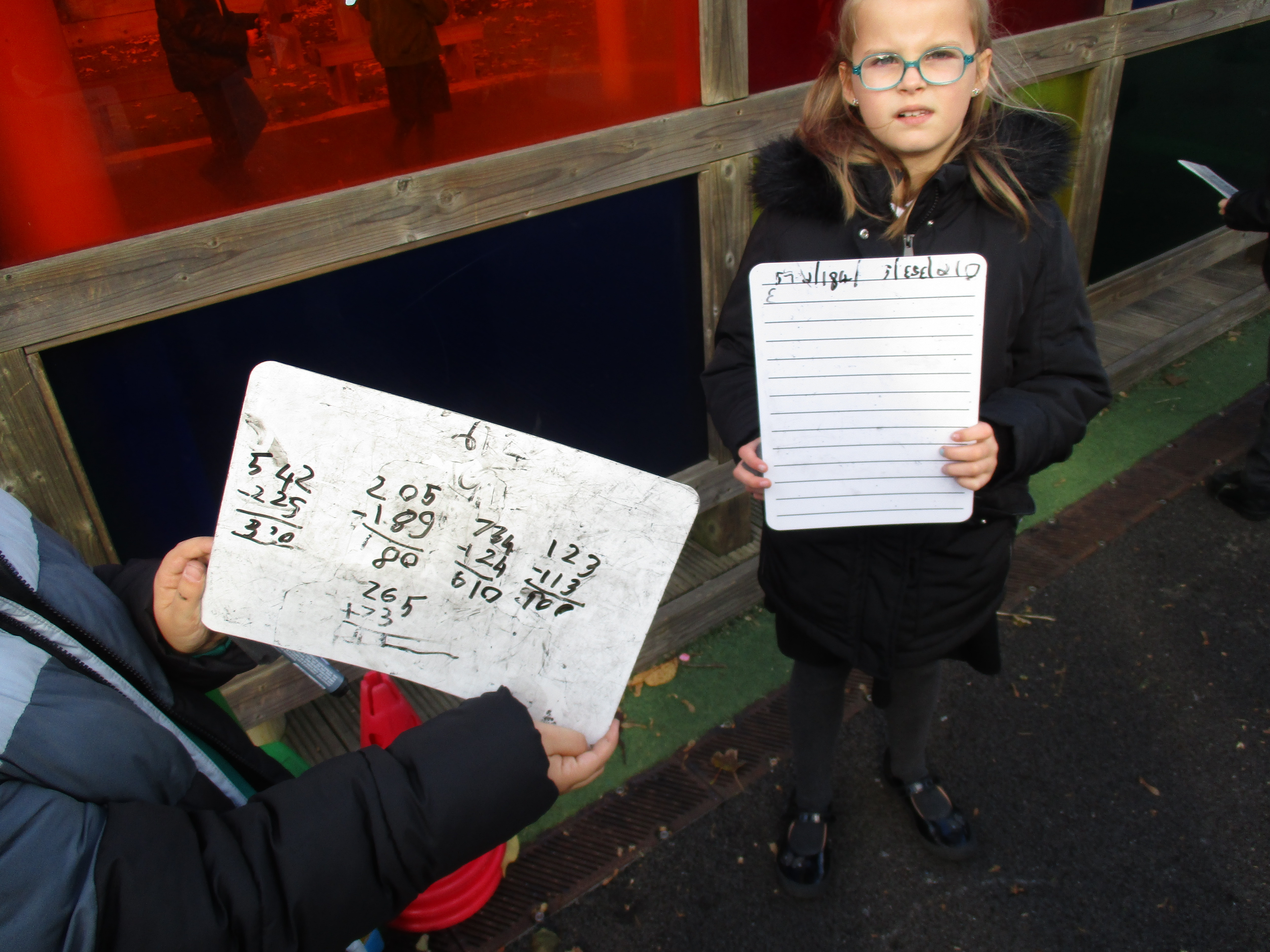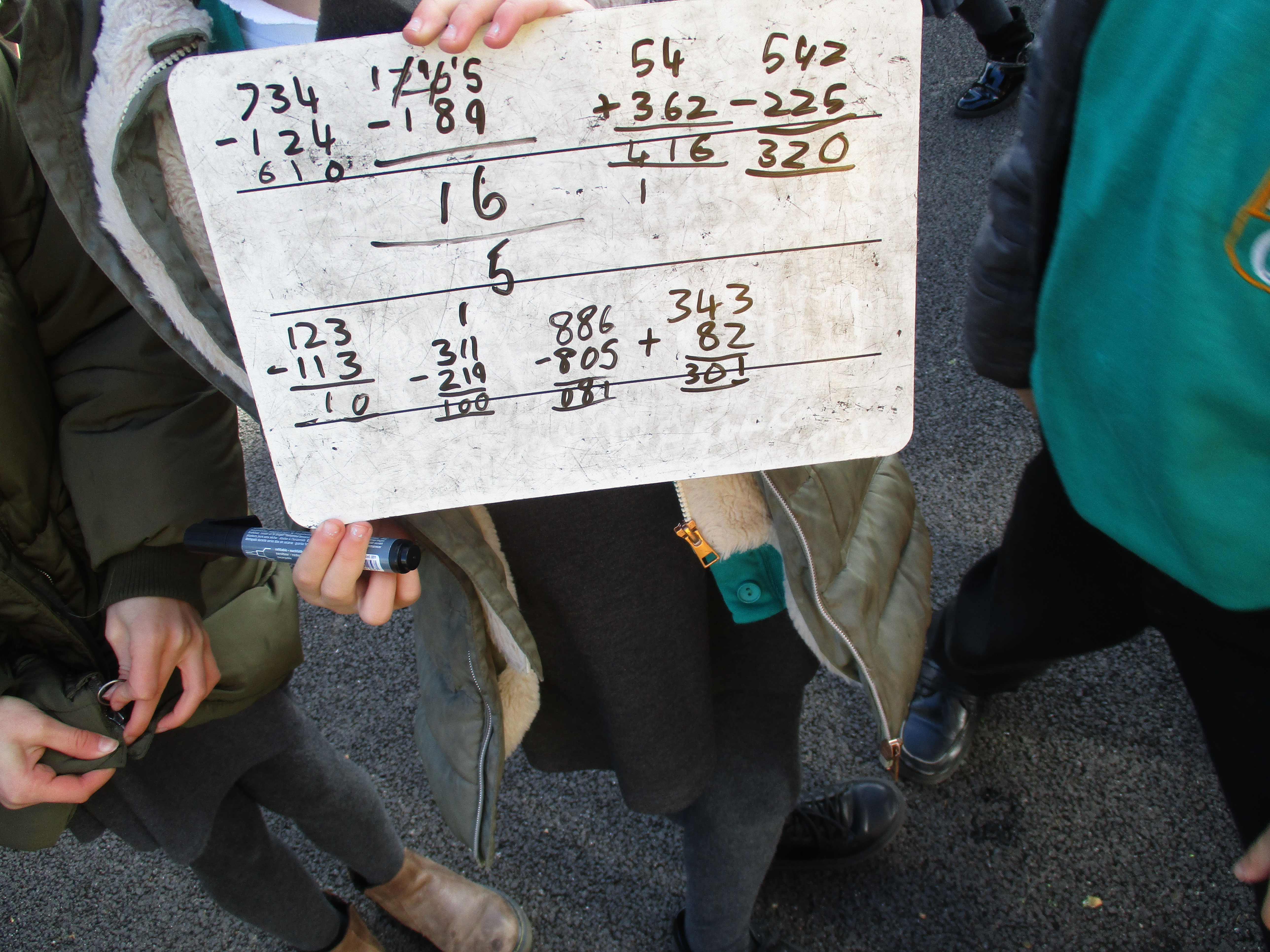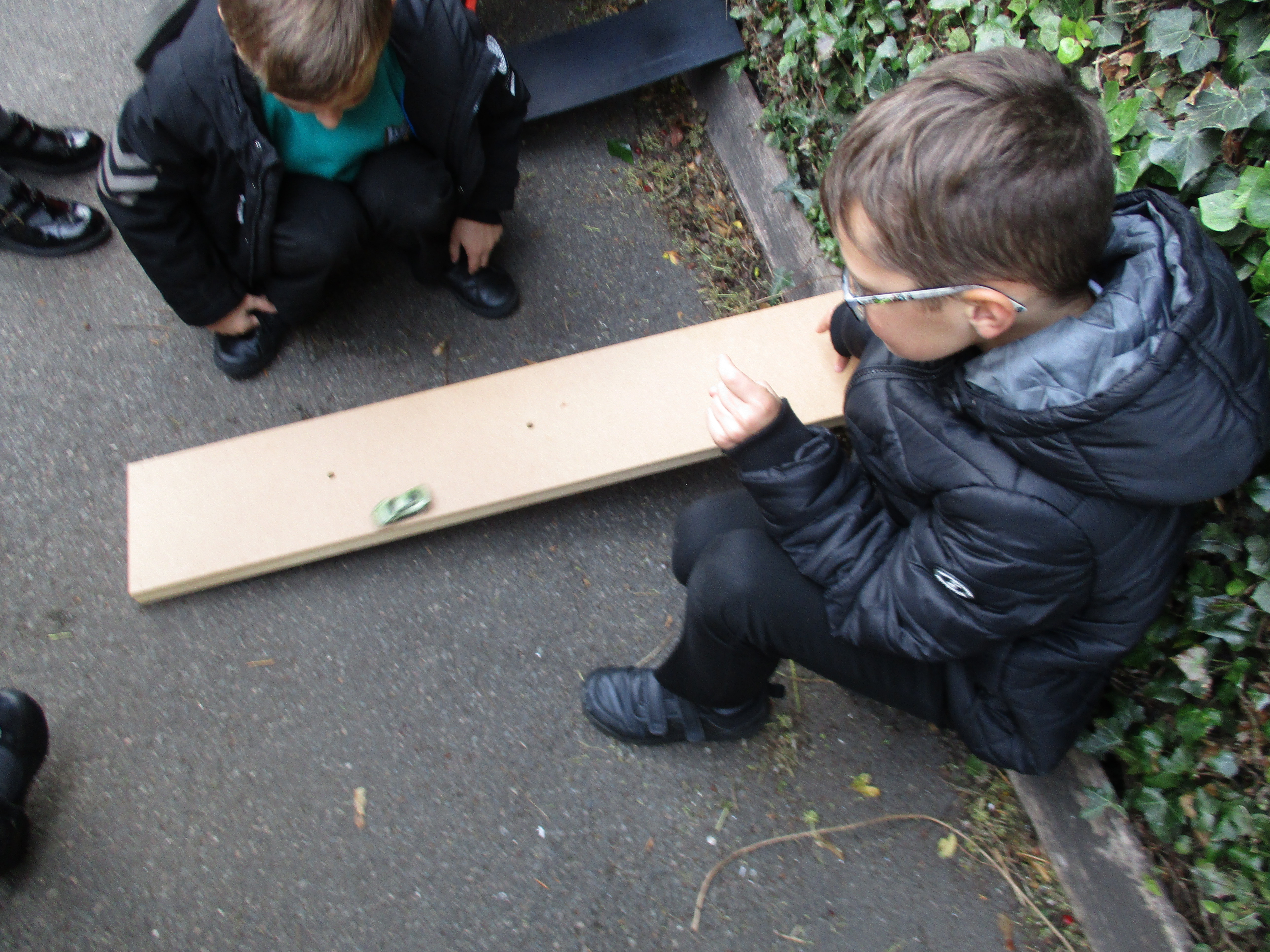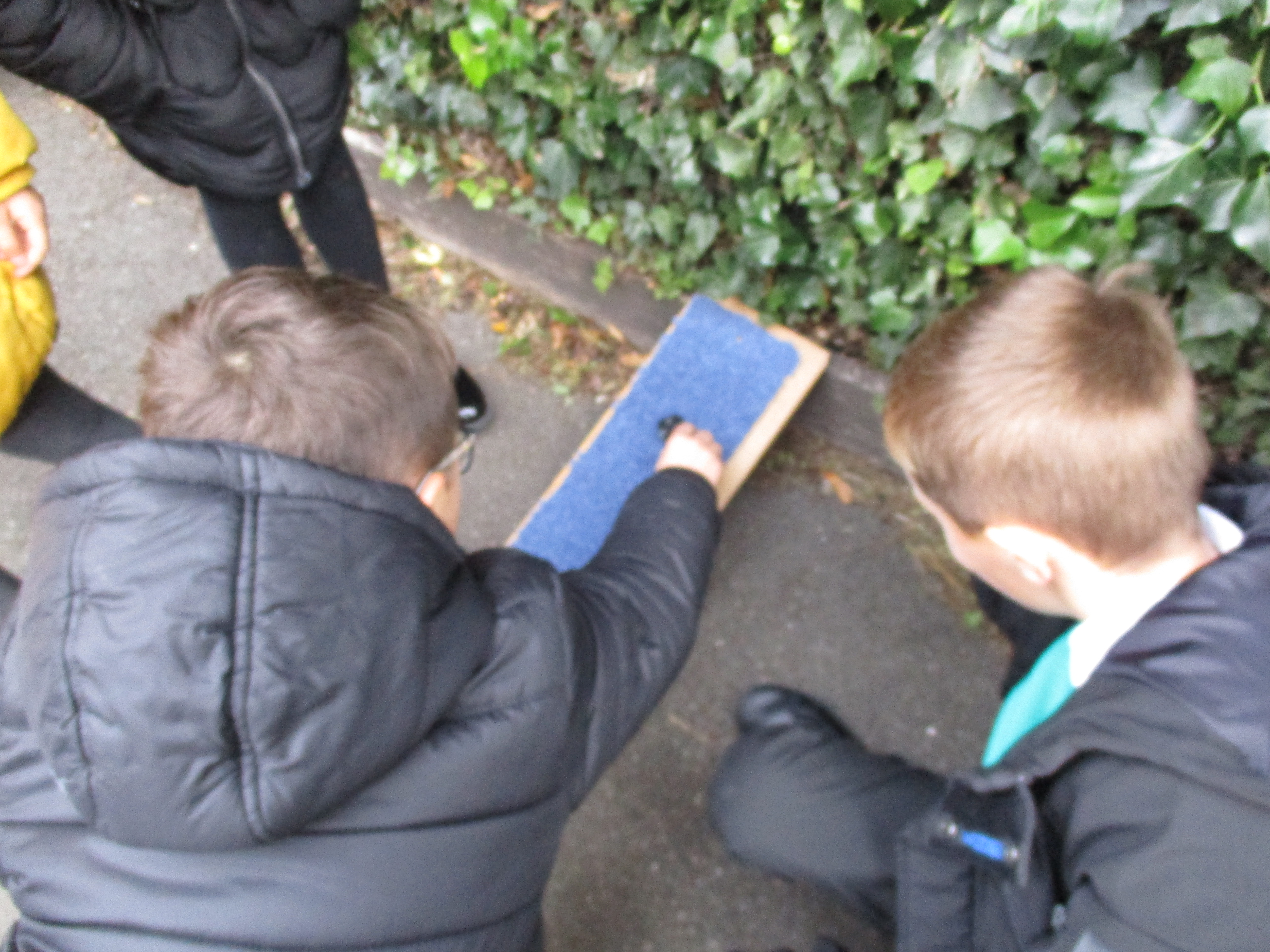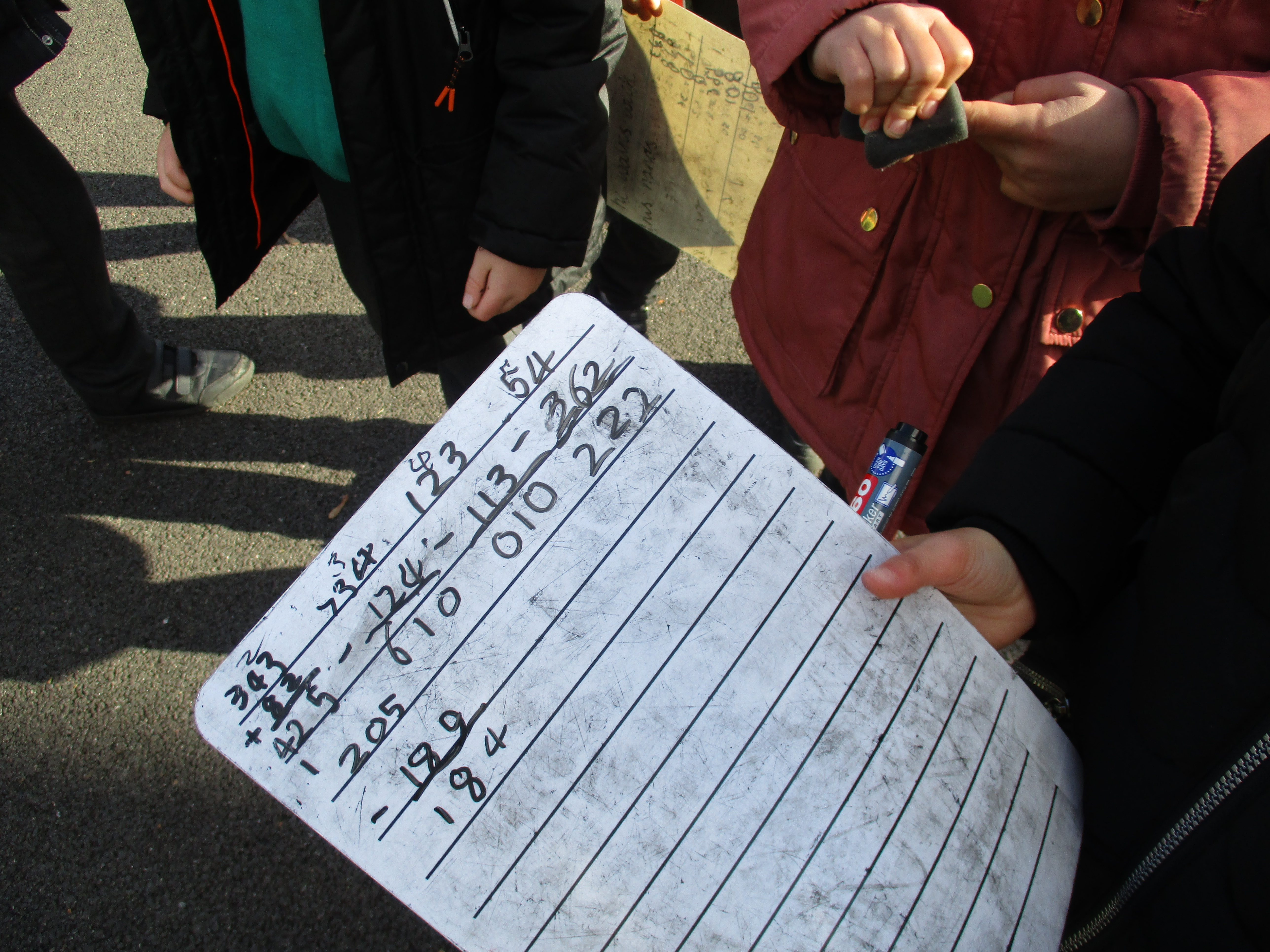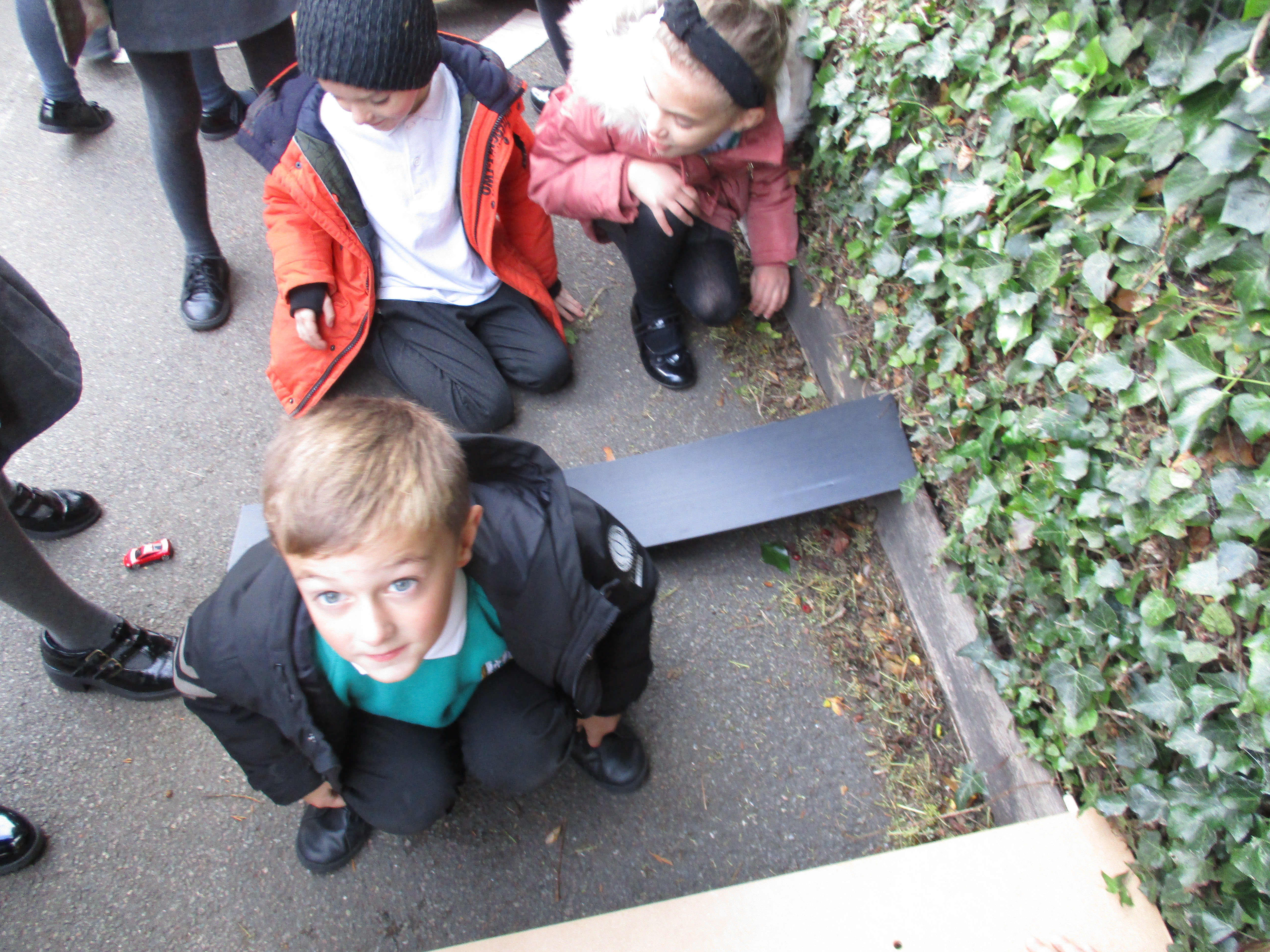 Stone Age Learning at Home
Billy in 4A has been inspired by his History topic at school learning about the Stone Age. He has made a Stone Age house, fire and some spears using real flint he found! He has spent most of his week collecting flint and even showed his collection to the class. We are so impressed by Billy's efforts and his continuing dedication to his learning! Well done Billy!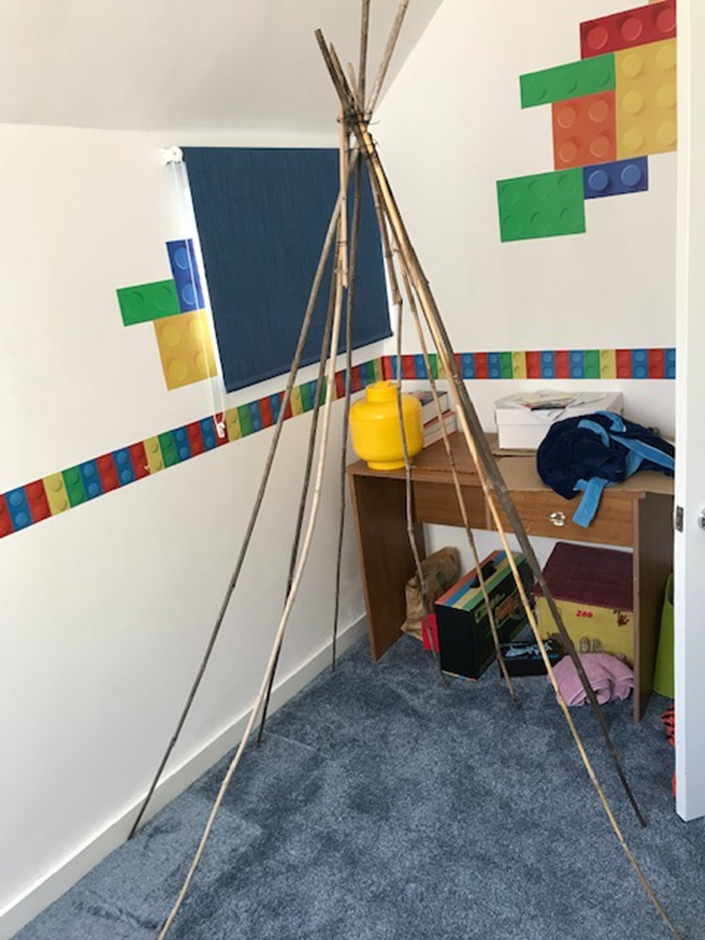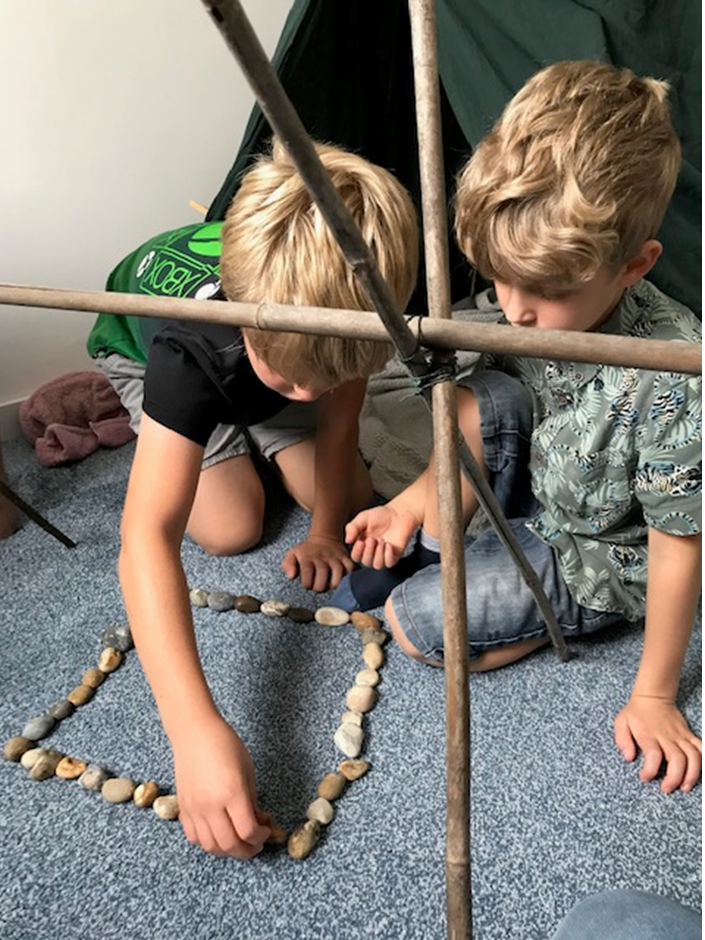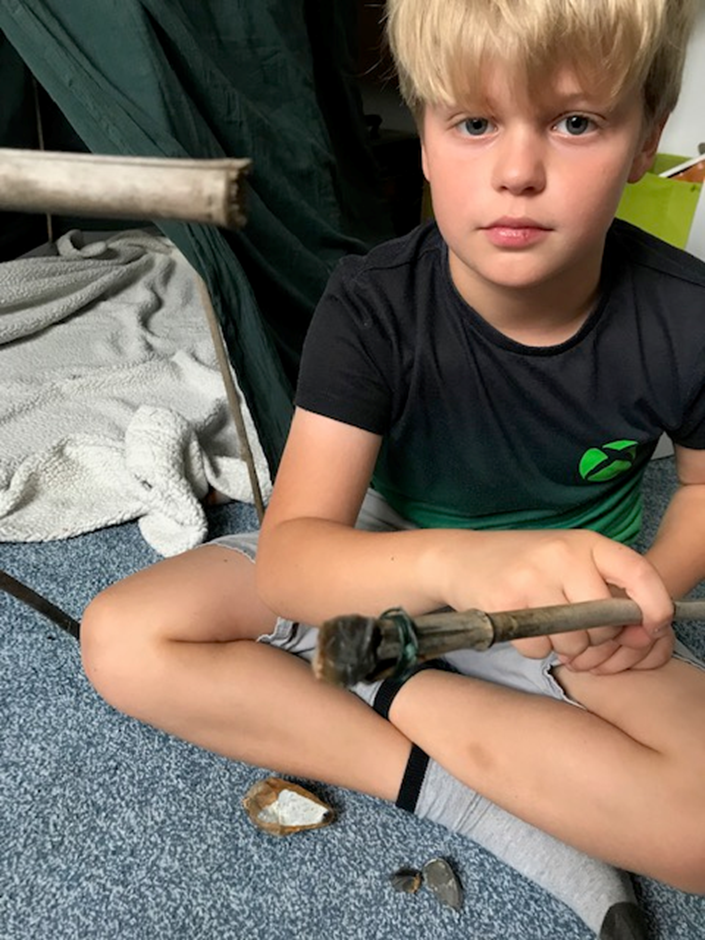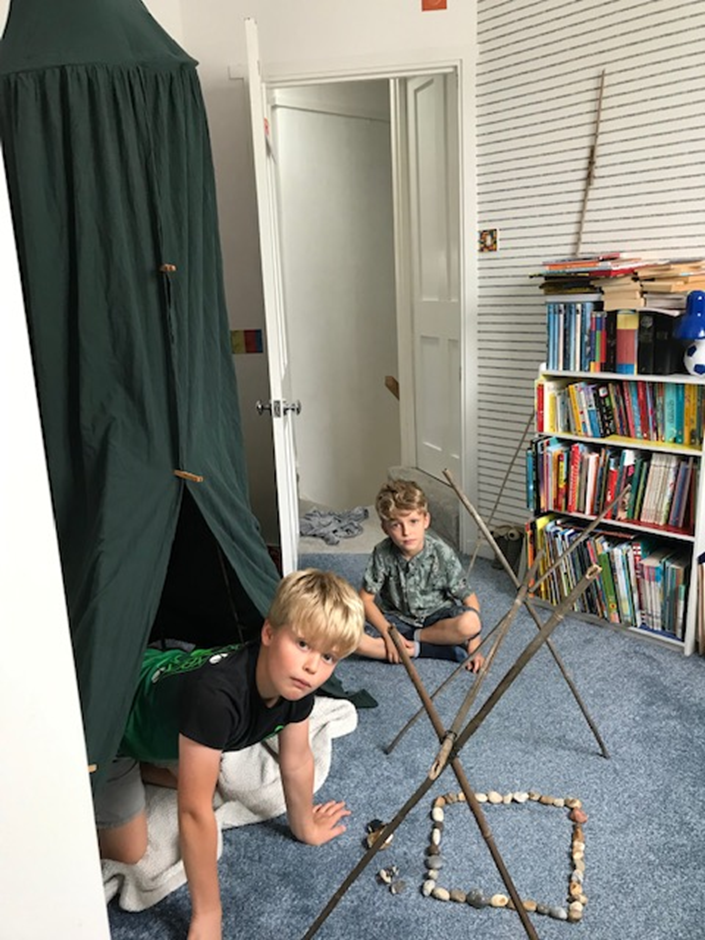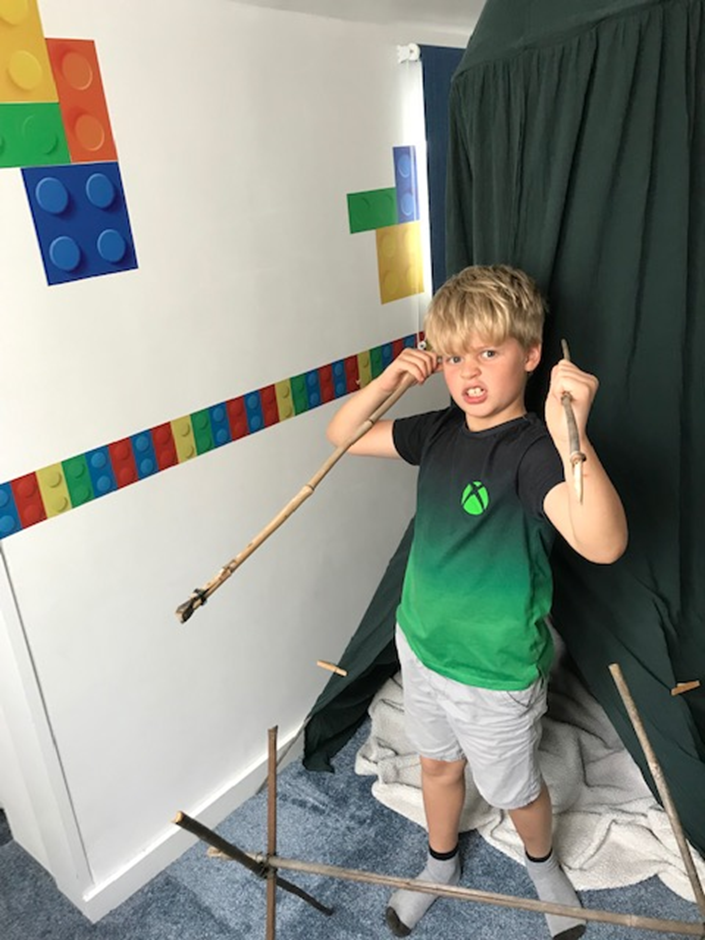 Year 4 Volcano Day
Year 4 had their Volcano Day! From dressing up in volcanic colours and as explorers, dancing to dramatic eruption music, re-enacting their evacuation plans to erupting their handmade volcanoes on the playground! We all caused quite a stir amongst the other classes in the school! We all had such a fantastic day of fun and it was a great excuse to get outside!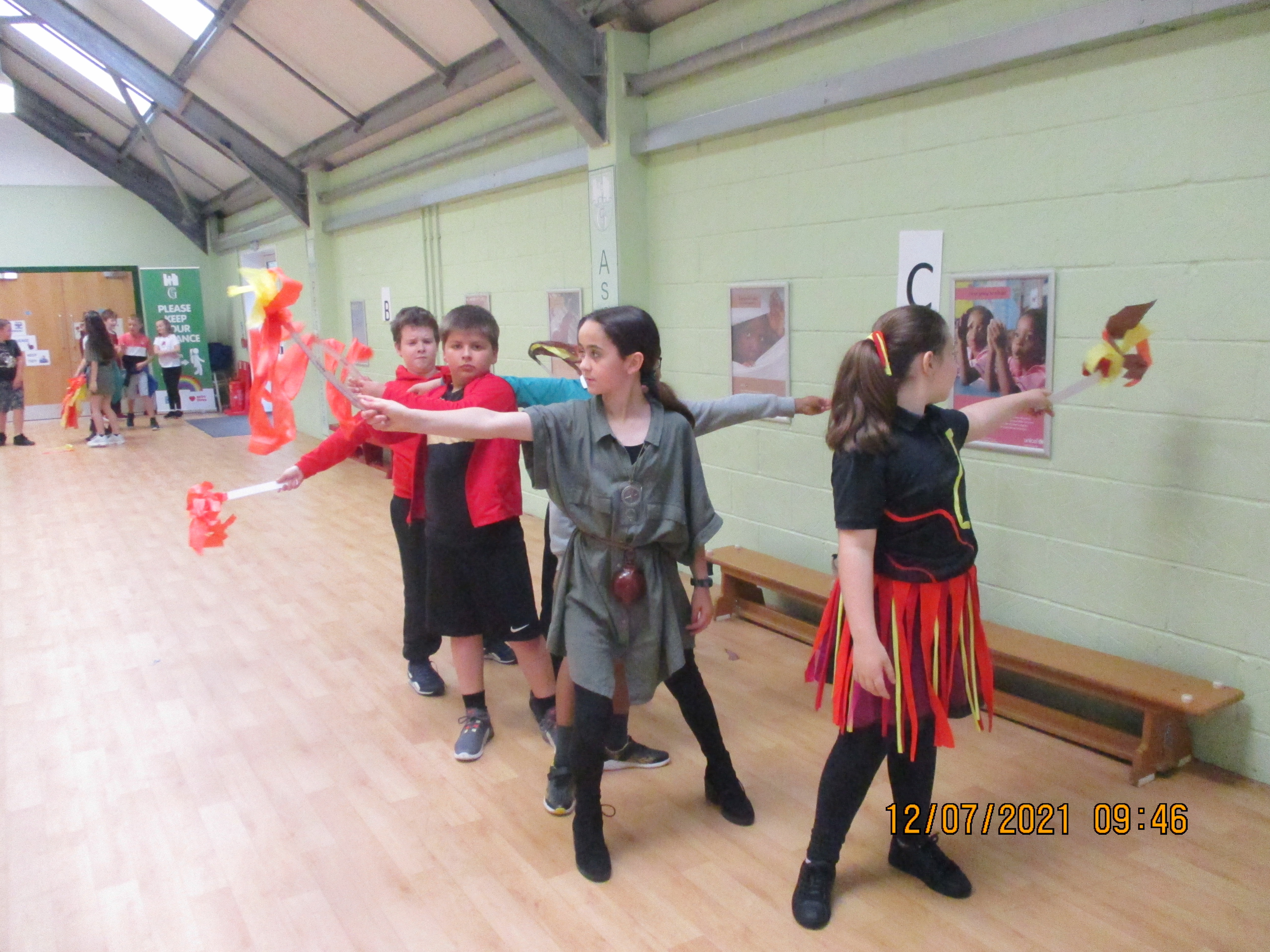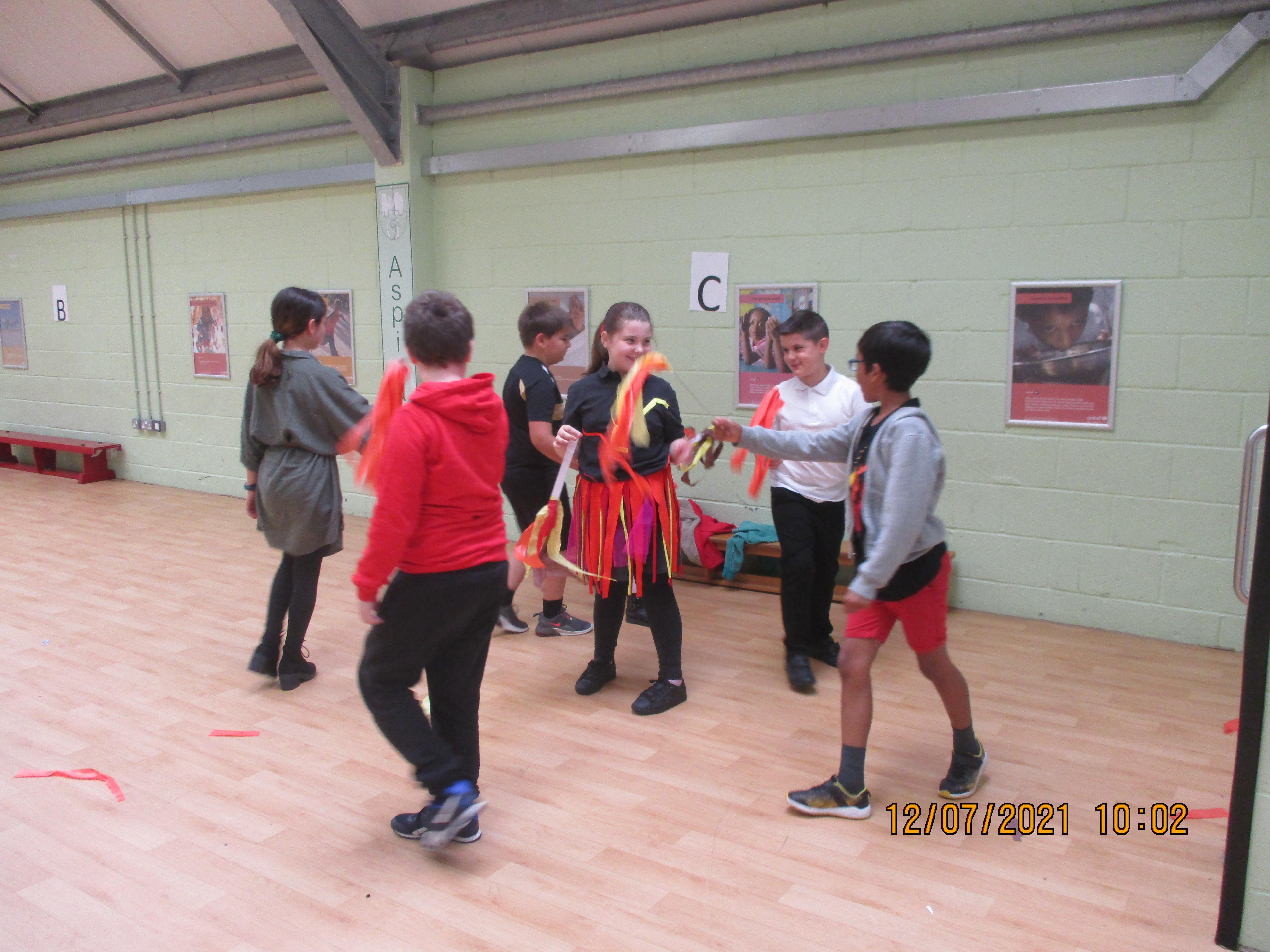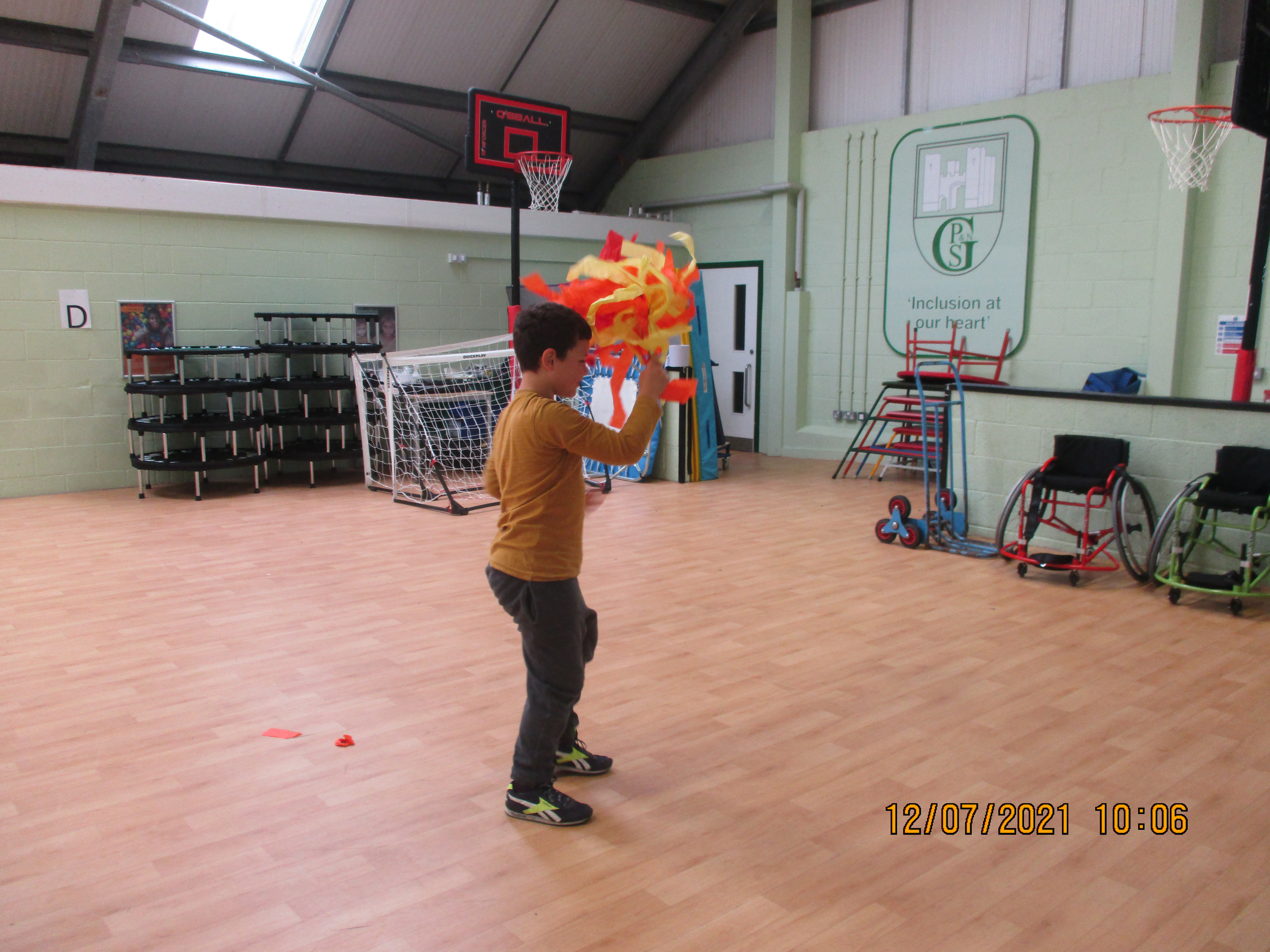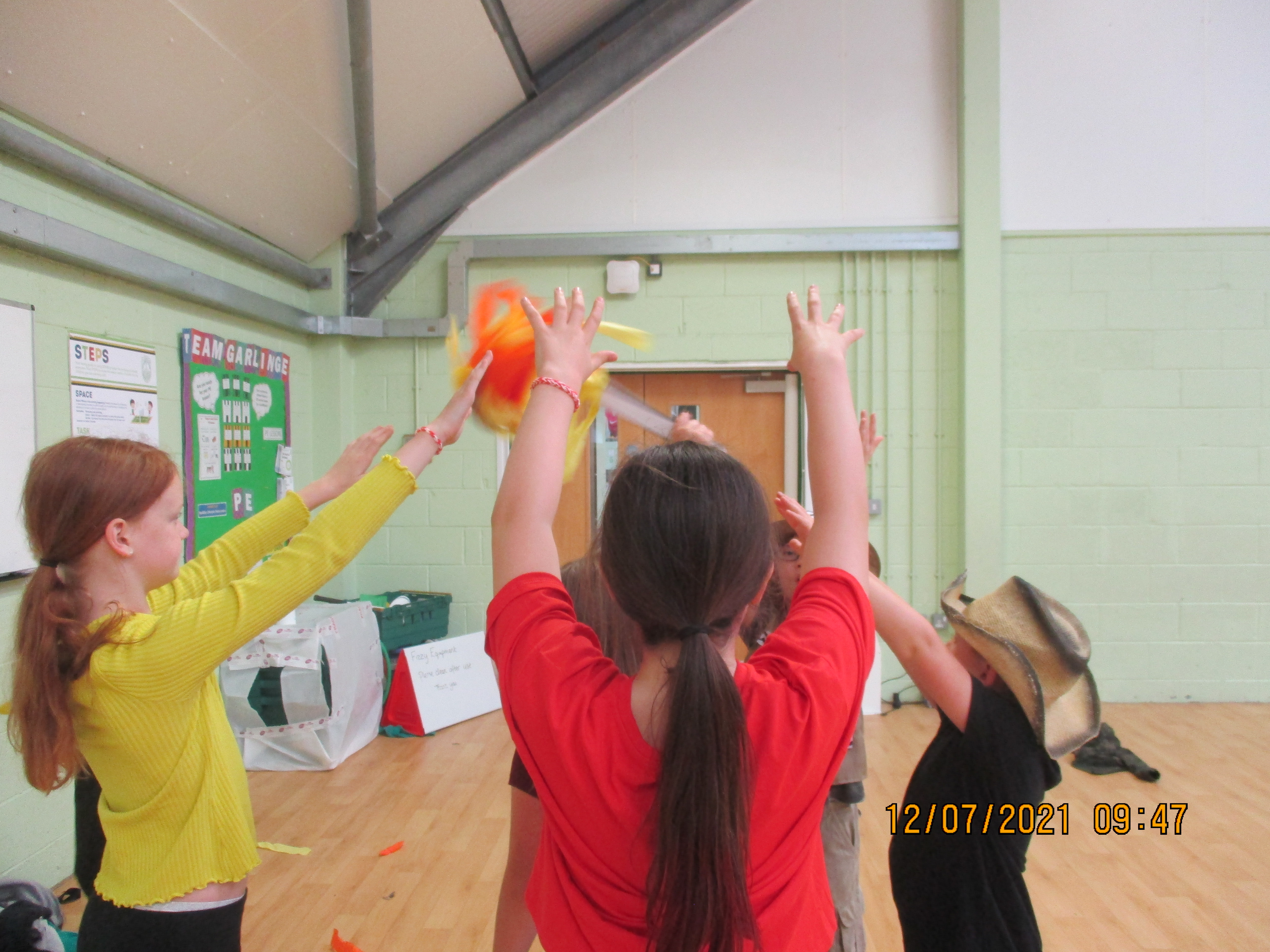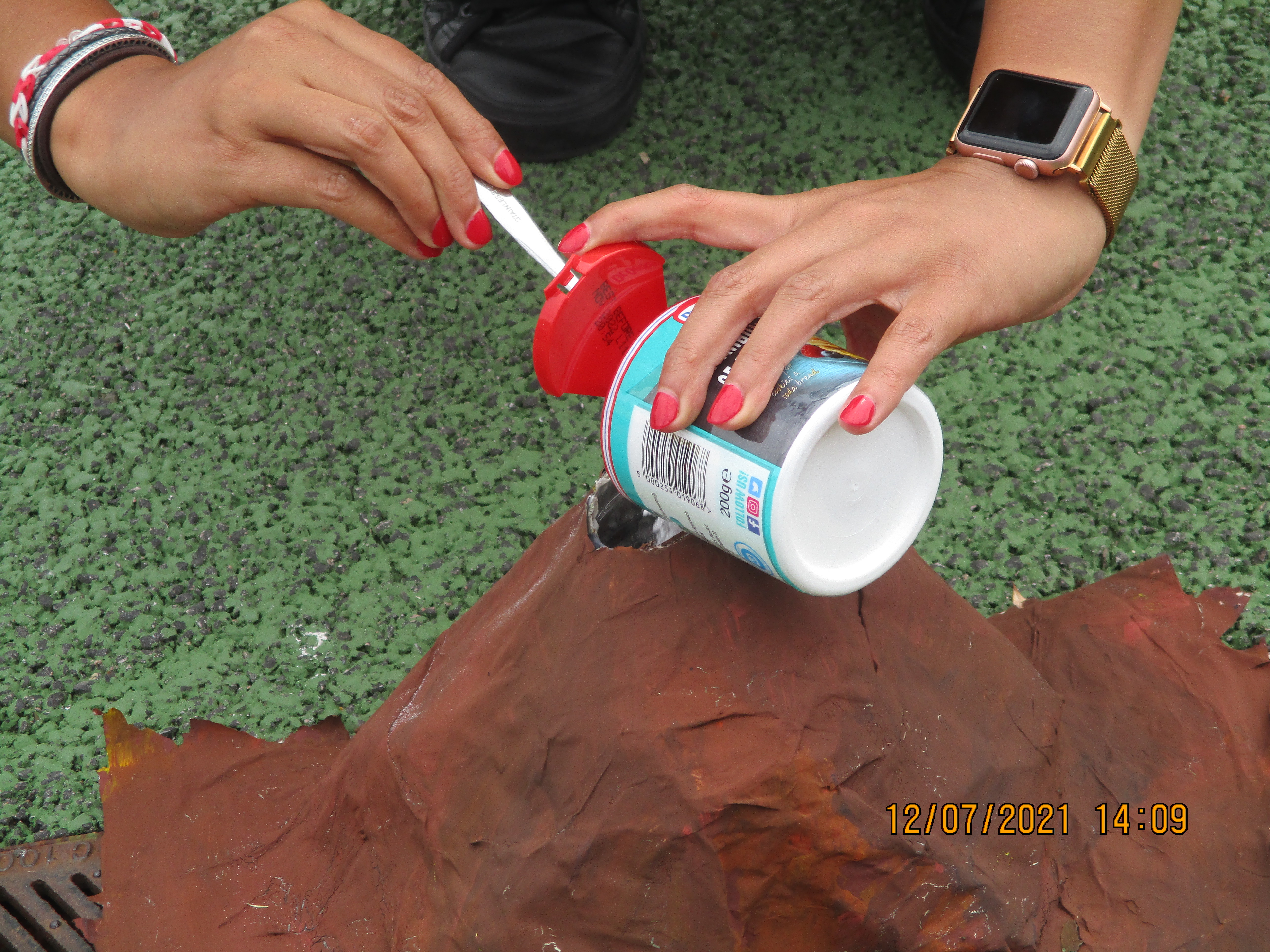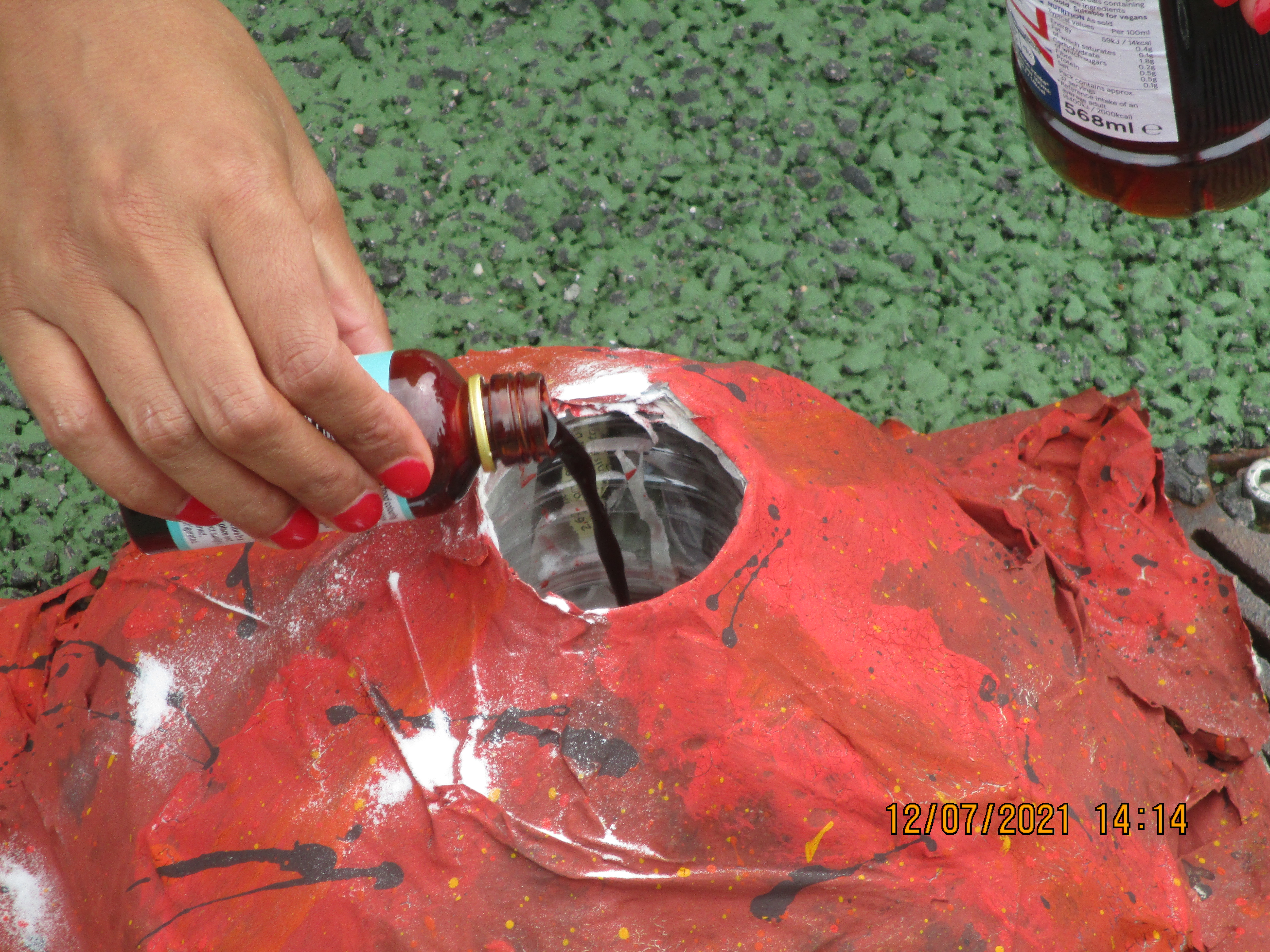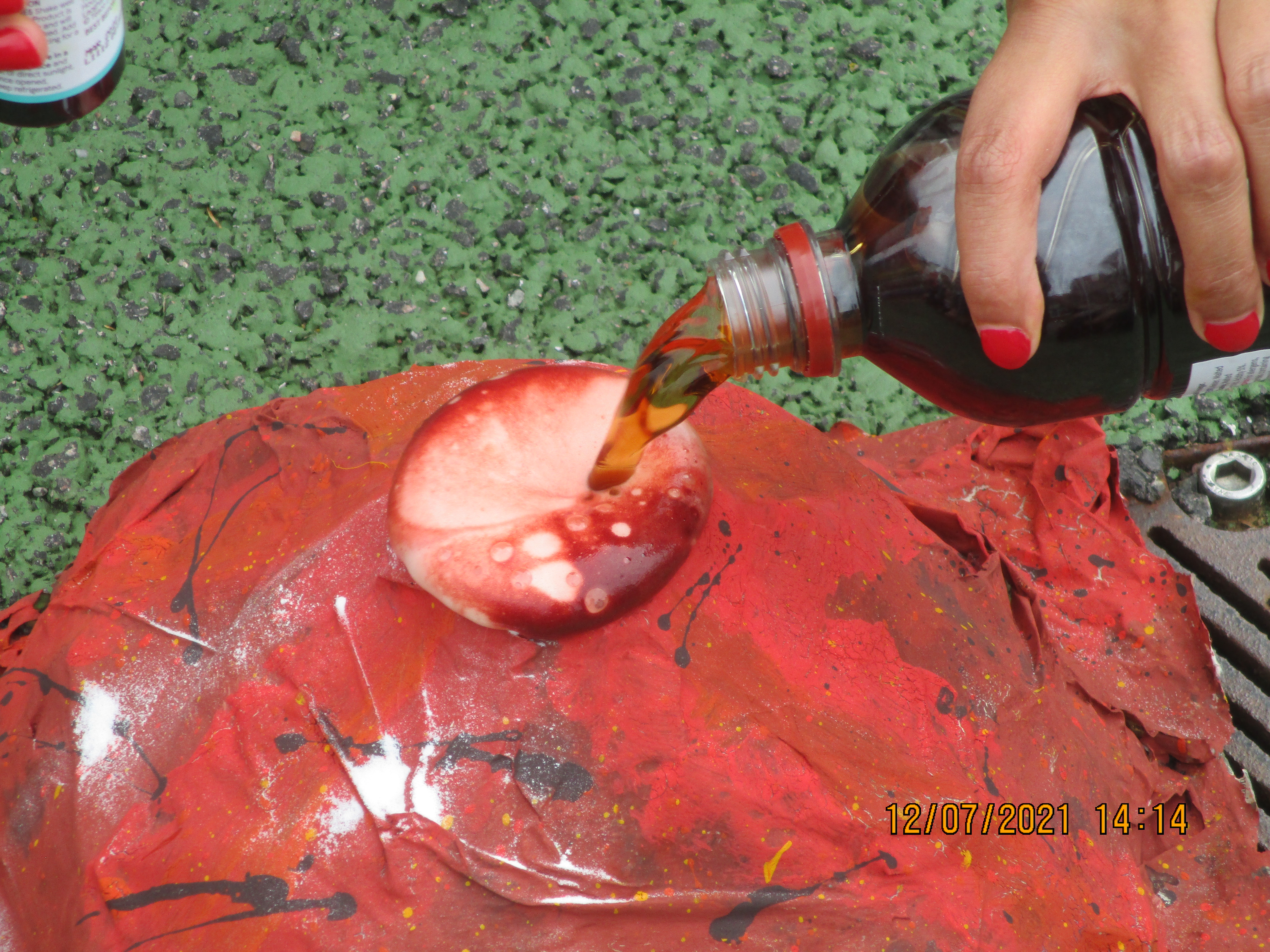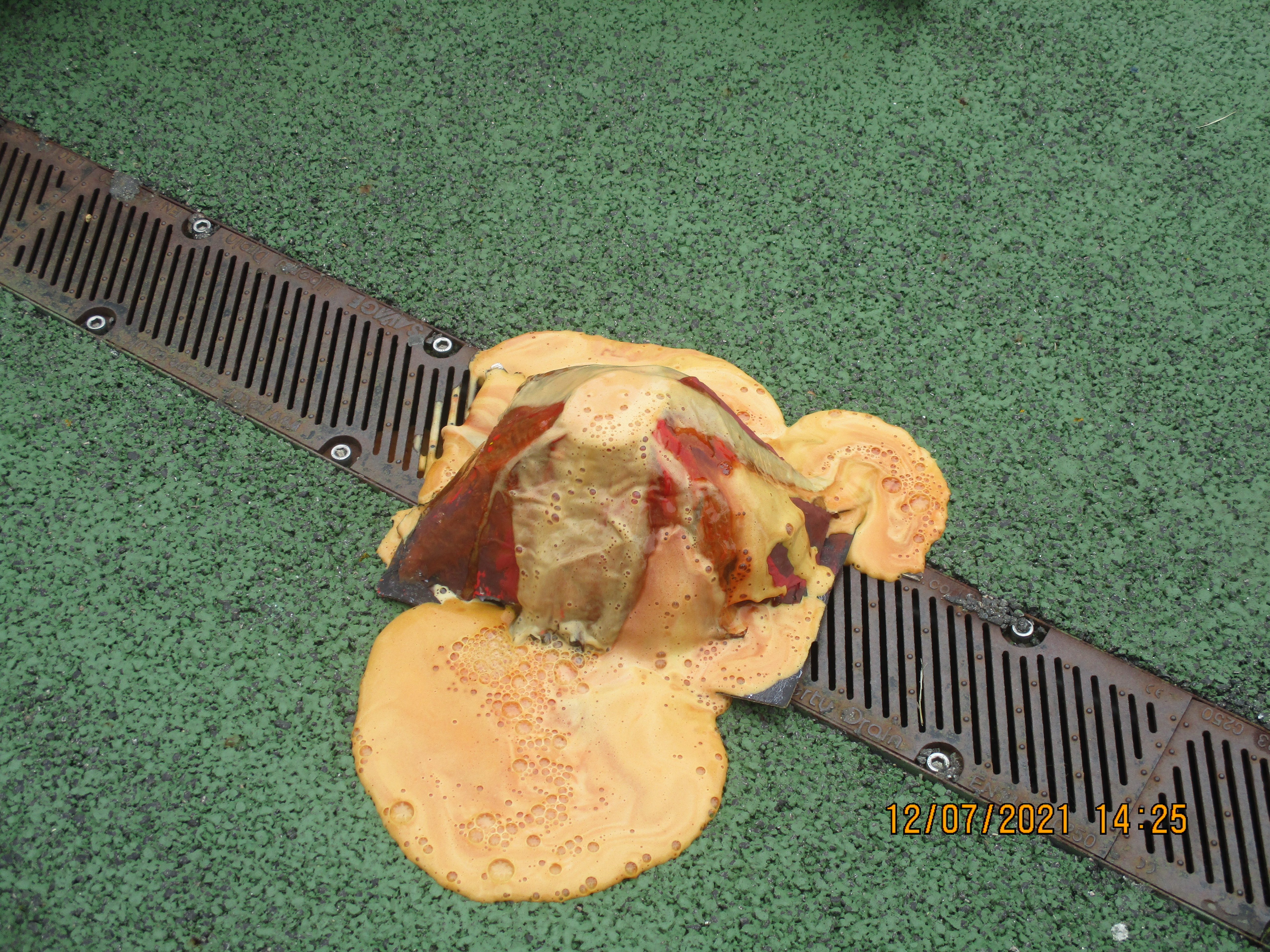 RE Home Learning
Look at how well Madi, Taelor and Harry have been completing their home learning! They had a live RE lesson with Miss Subramaniam about Jesus and how he can be inspiring to many different people. They had a go at drawing their own depictions of Jesus! Aren't they fantastic?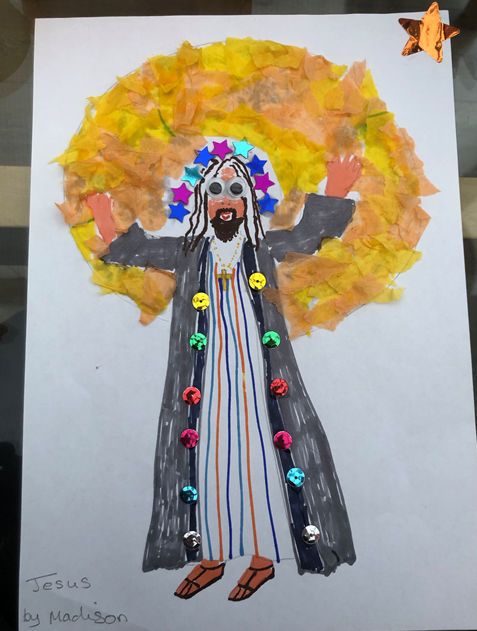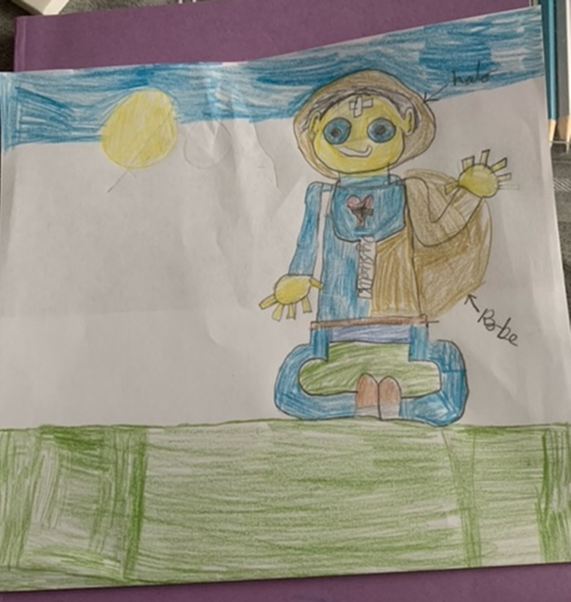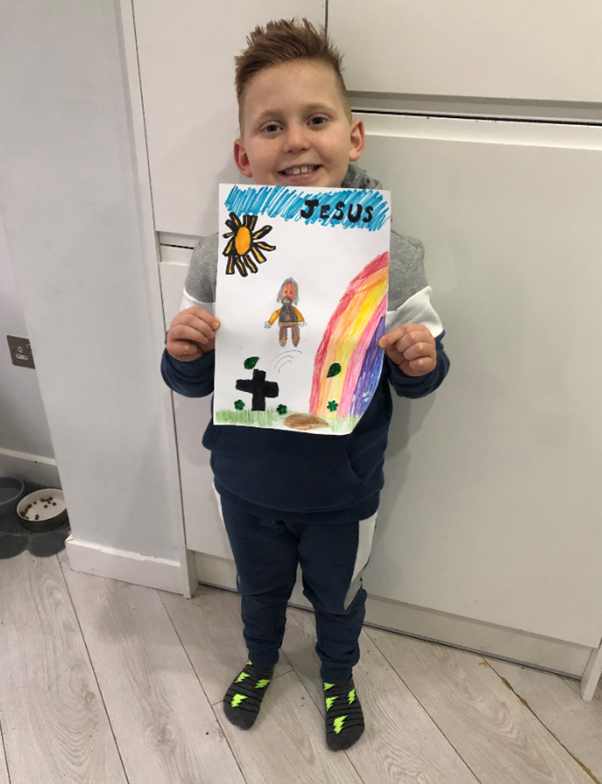 The Stone Age - Term 1 2020
Year 4 have had a fantastic term learning all about the Stone Age. From finding out that cave paintings being our only evidence of this era of prehistory, to seeing how hunter-gatherers would live their daily life and the types of homes they lived in. We even made our own Woolly Mammoths! Have a look at some of the fun we had!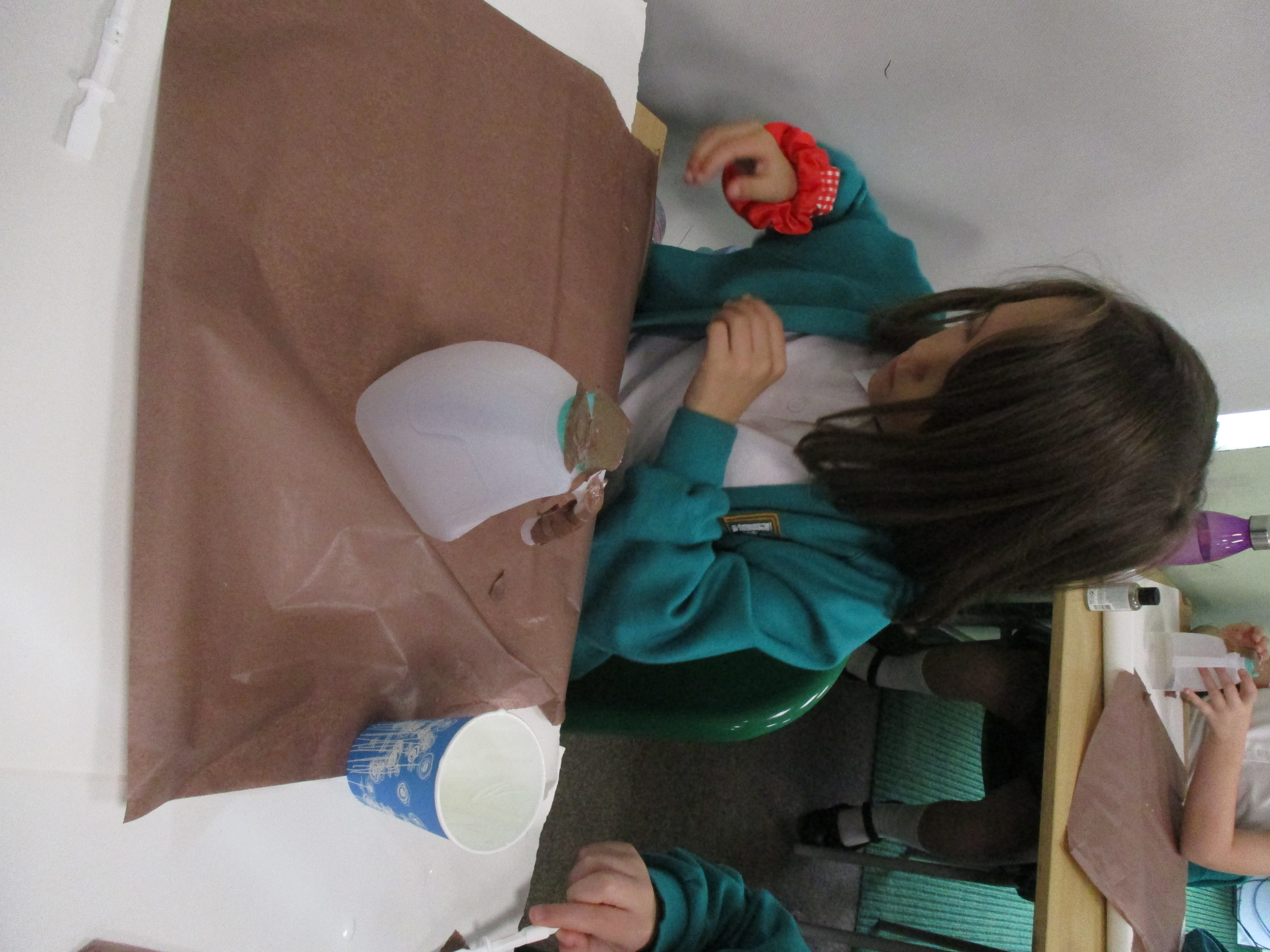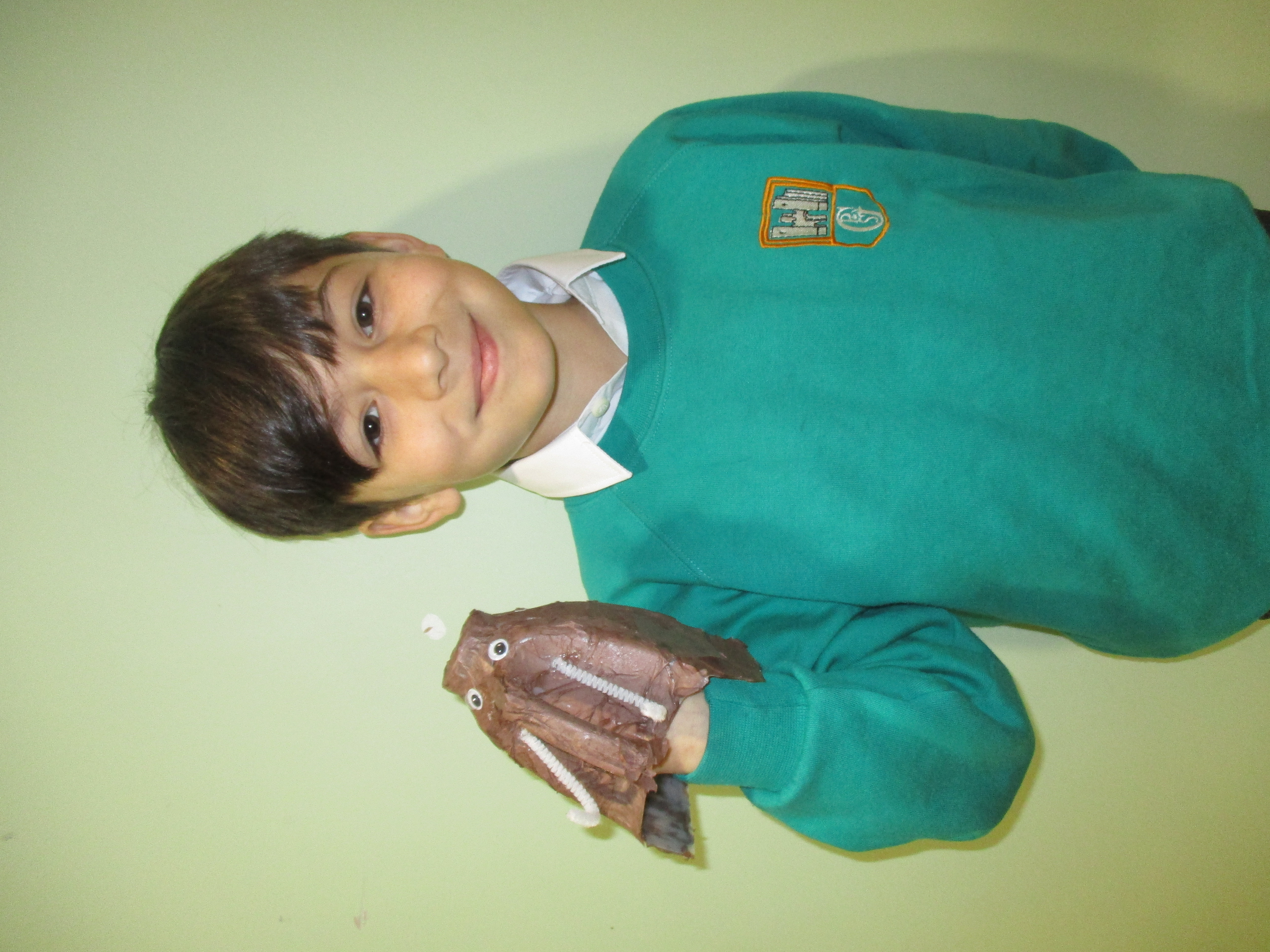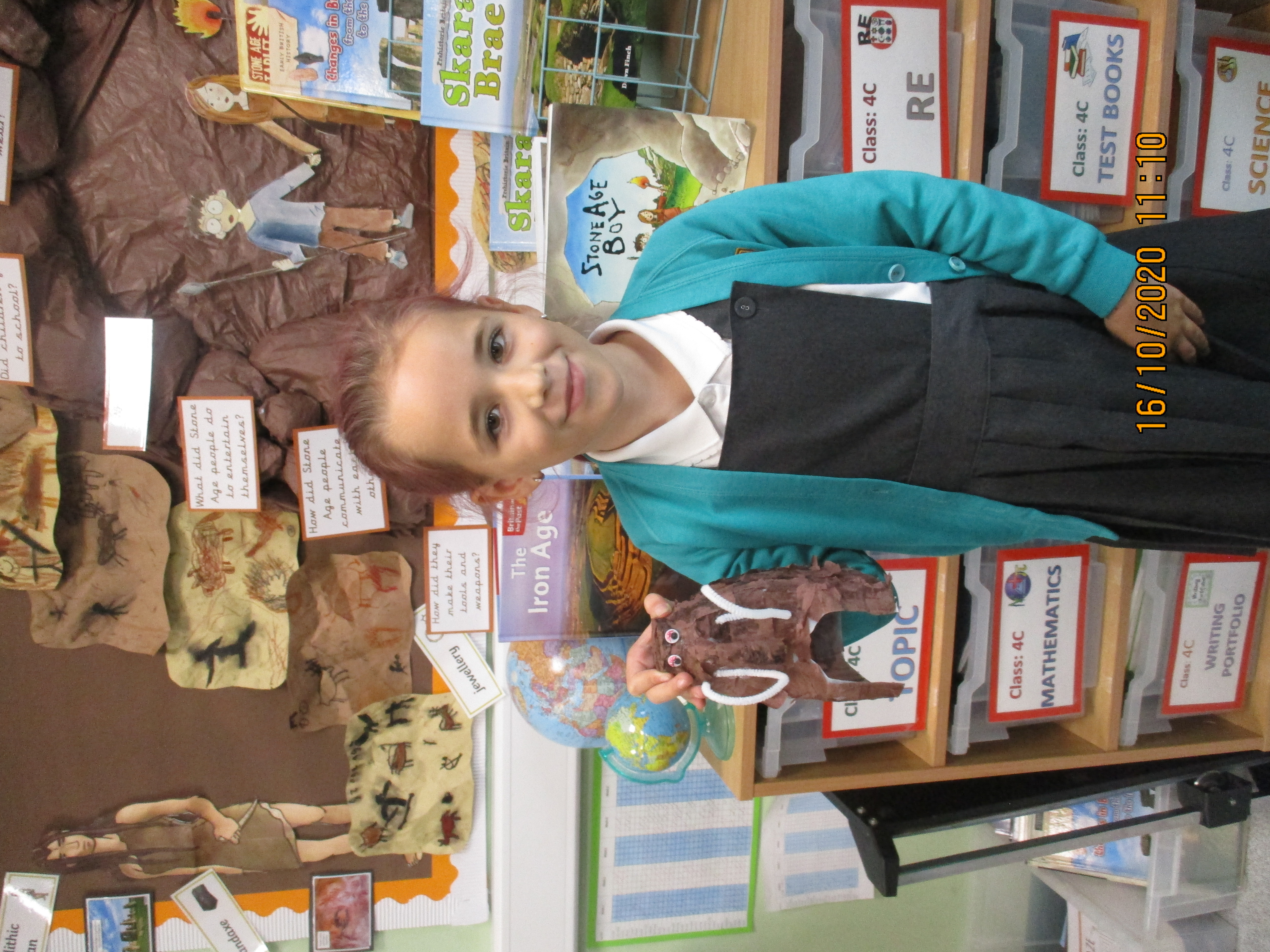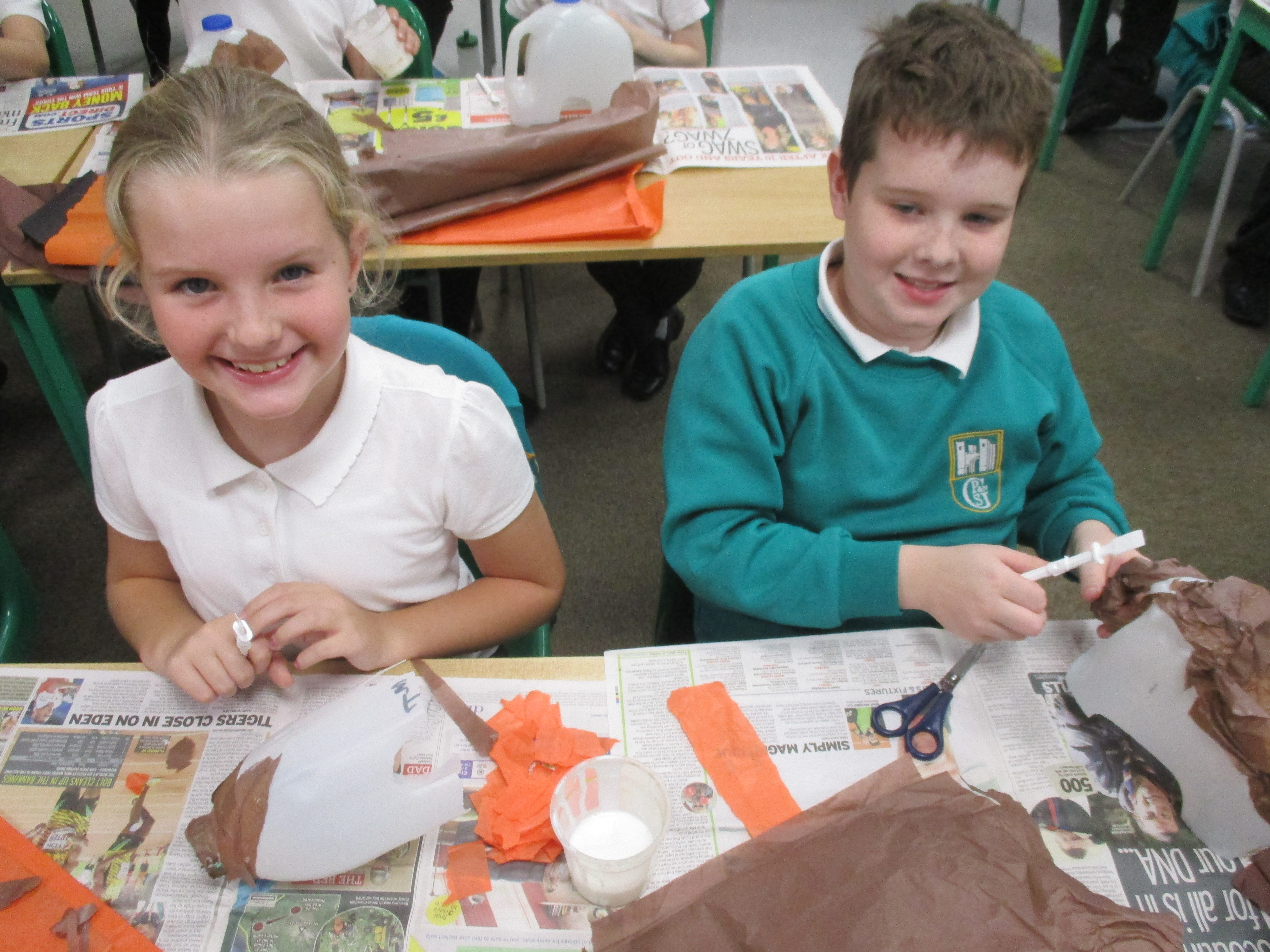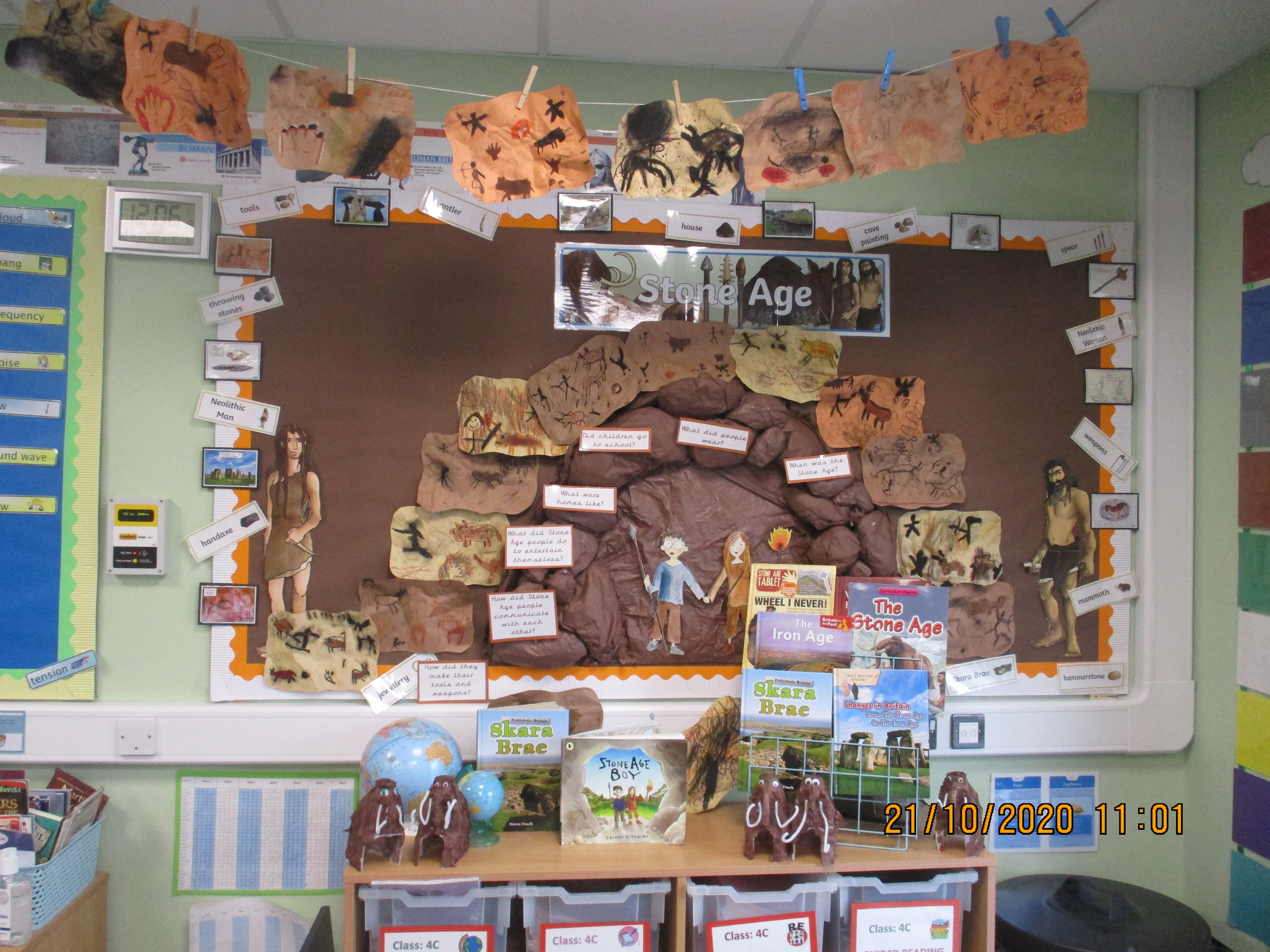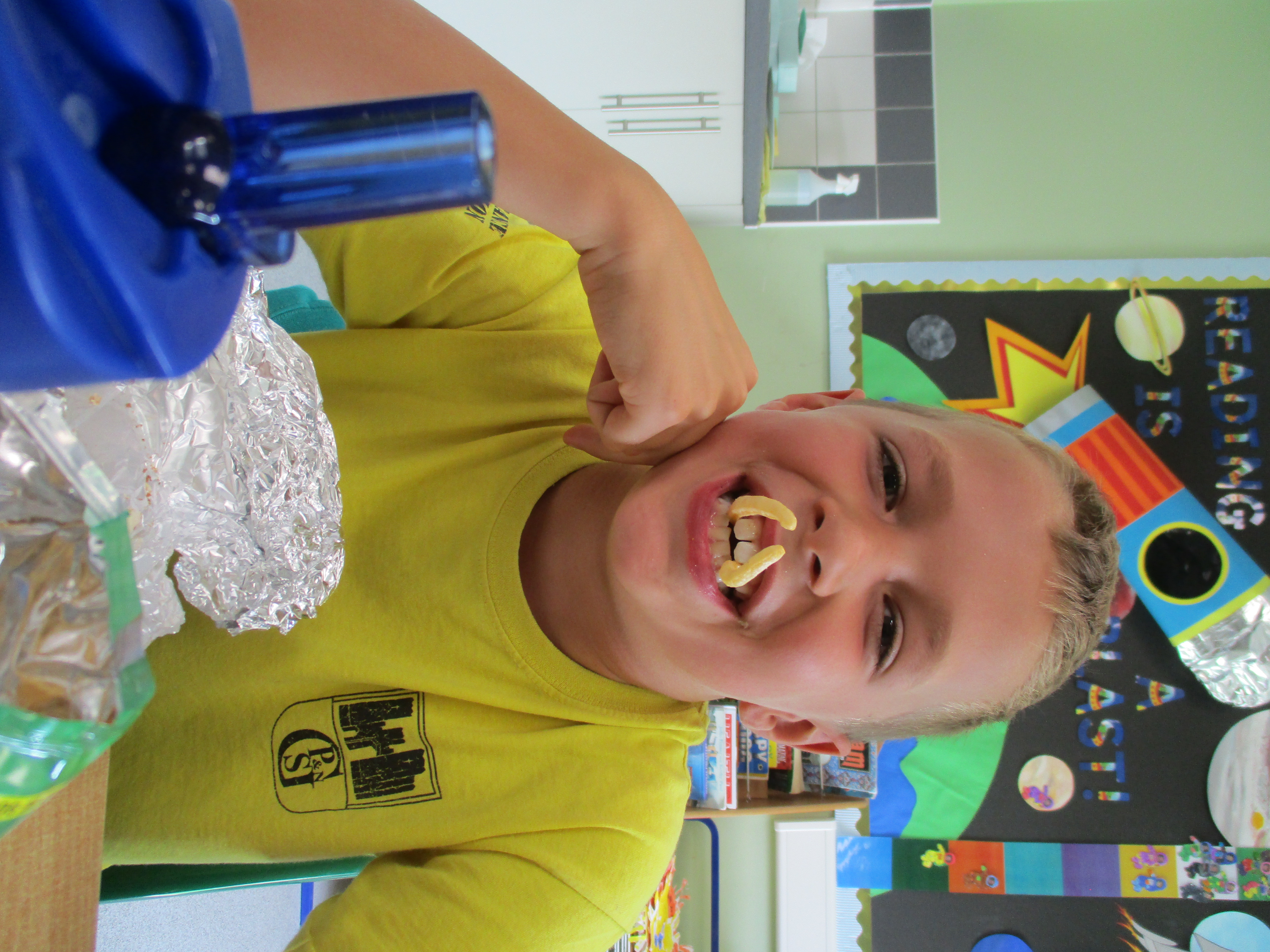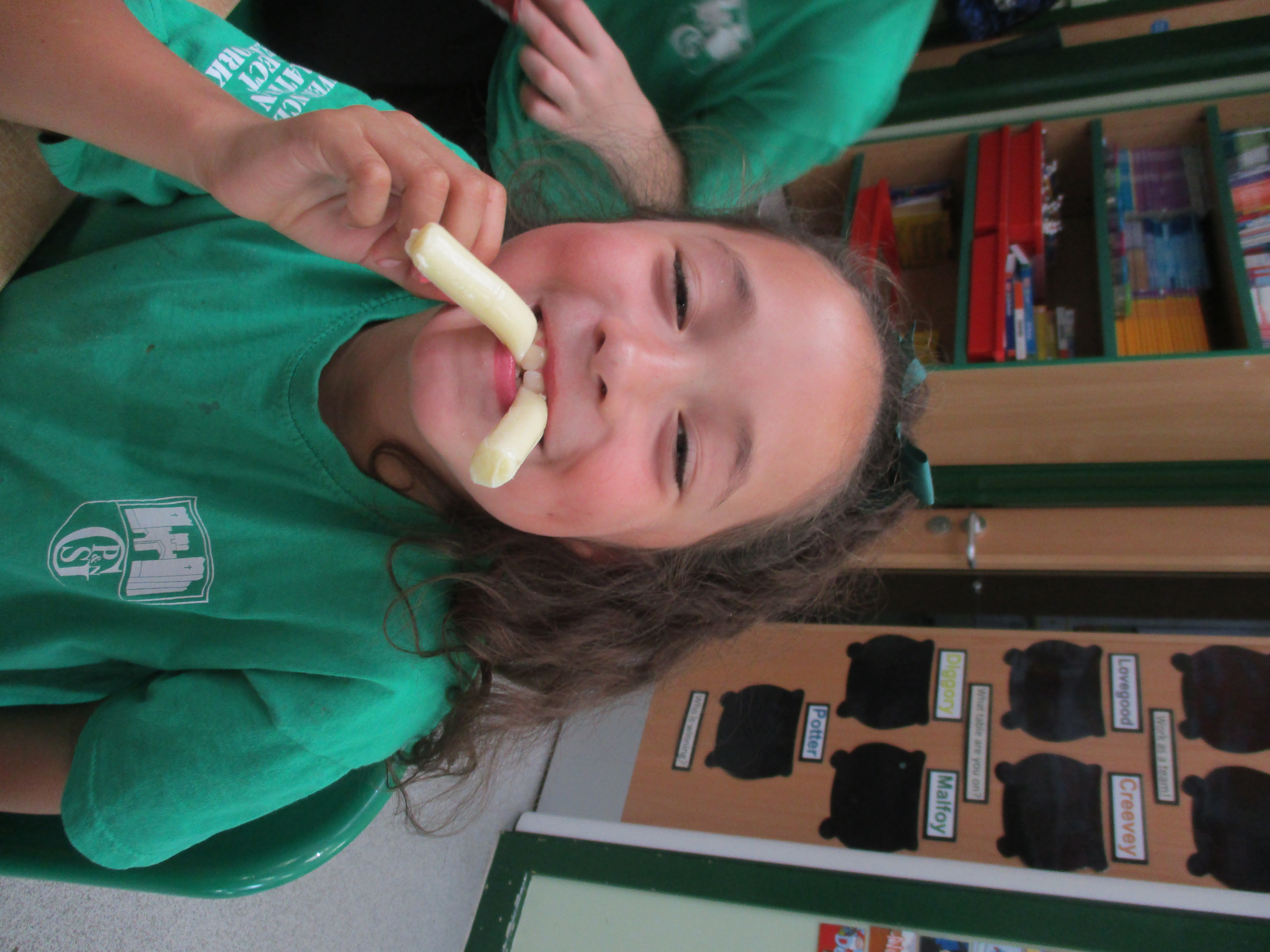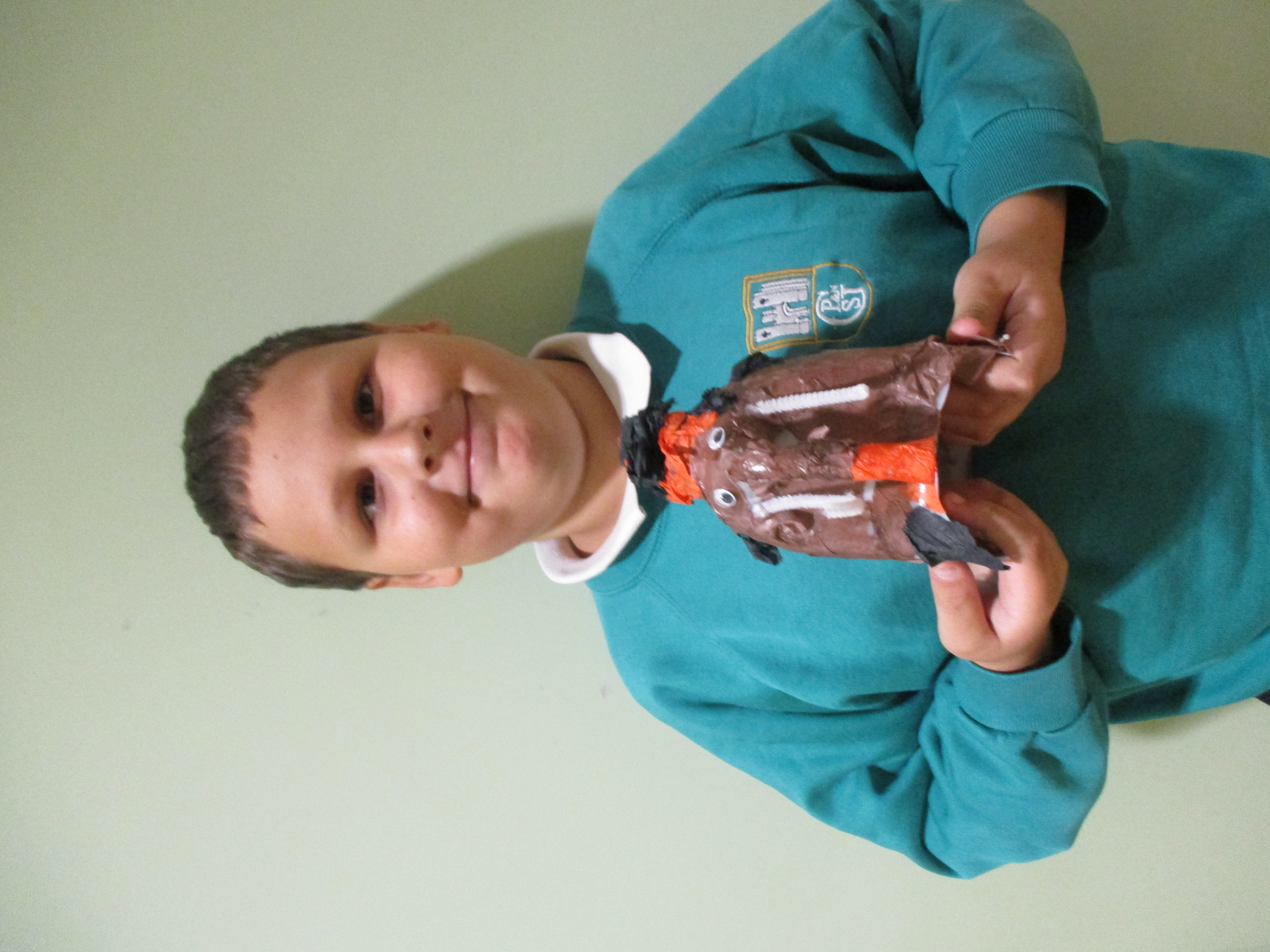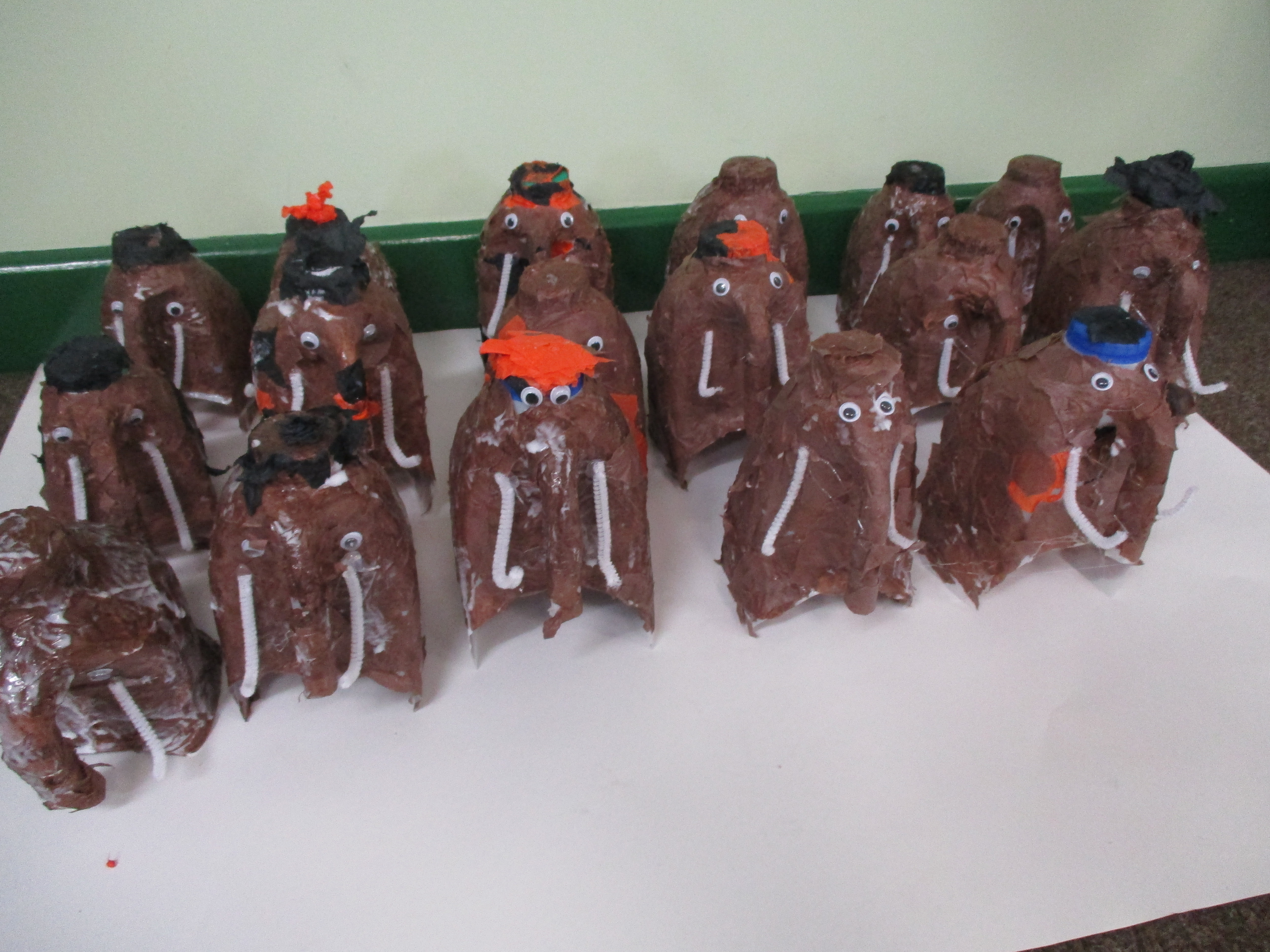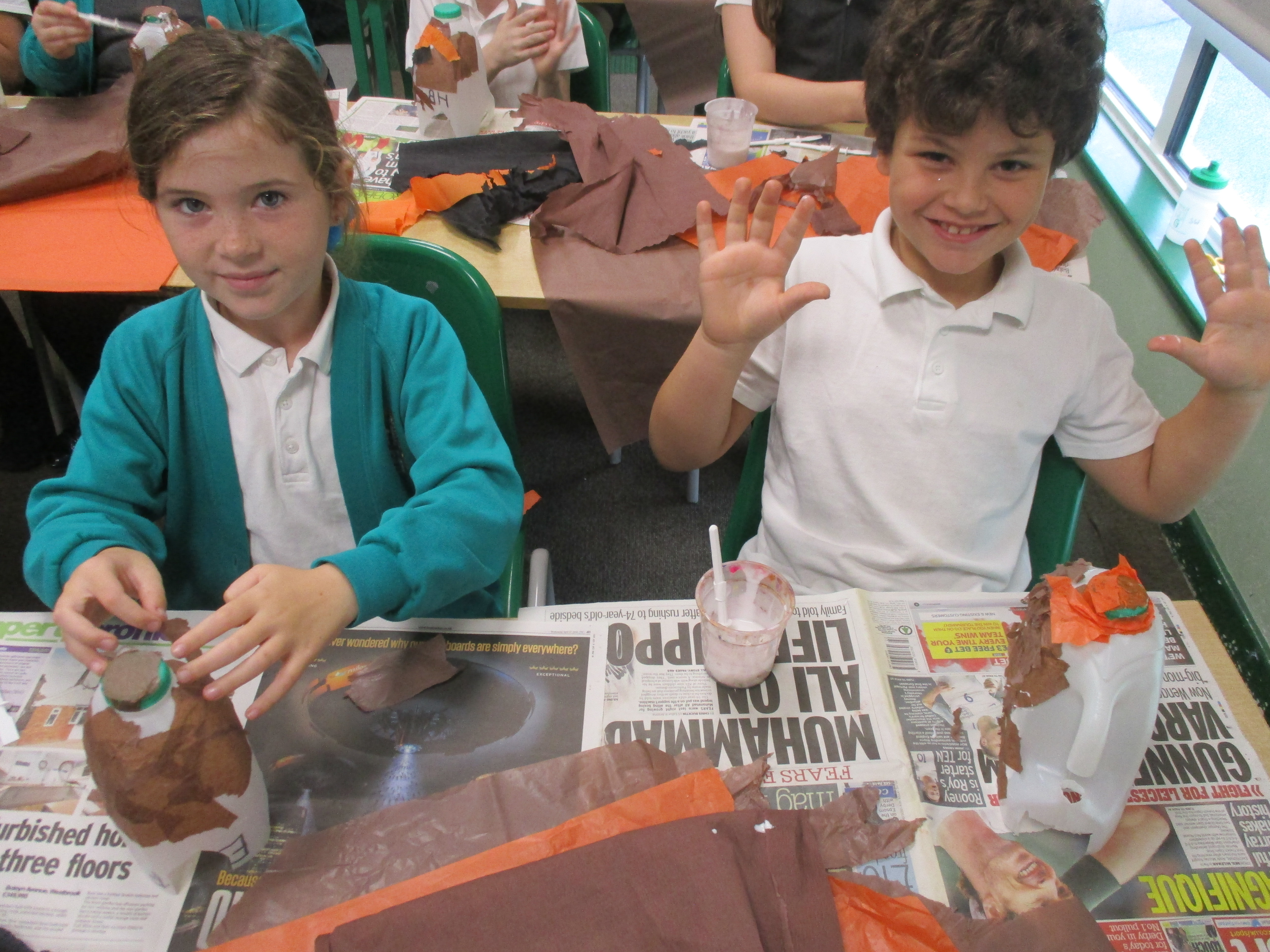 Year 4 Trip to Museum of Kent Life - Stone Age Day
Year 4 recently visited the Museum of Kent Life for our 'Stone Age Day' which was linked to our topic learning this term. The day offered our children the wonderful opportunity to enhance their understanding of what life would have been like in Britain during the Stone Age times. The children were given the opportunity to take part in a variety of interactive workshops and demonstrations including: trading, weapons, grinding the grain, meeting a tribe member, beliefs and burials and cave painting, as well as a fun train ride around the site. The children certainly had fun!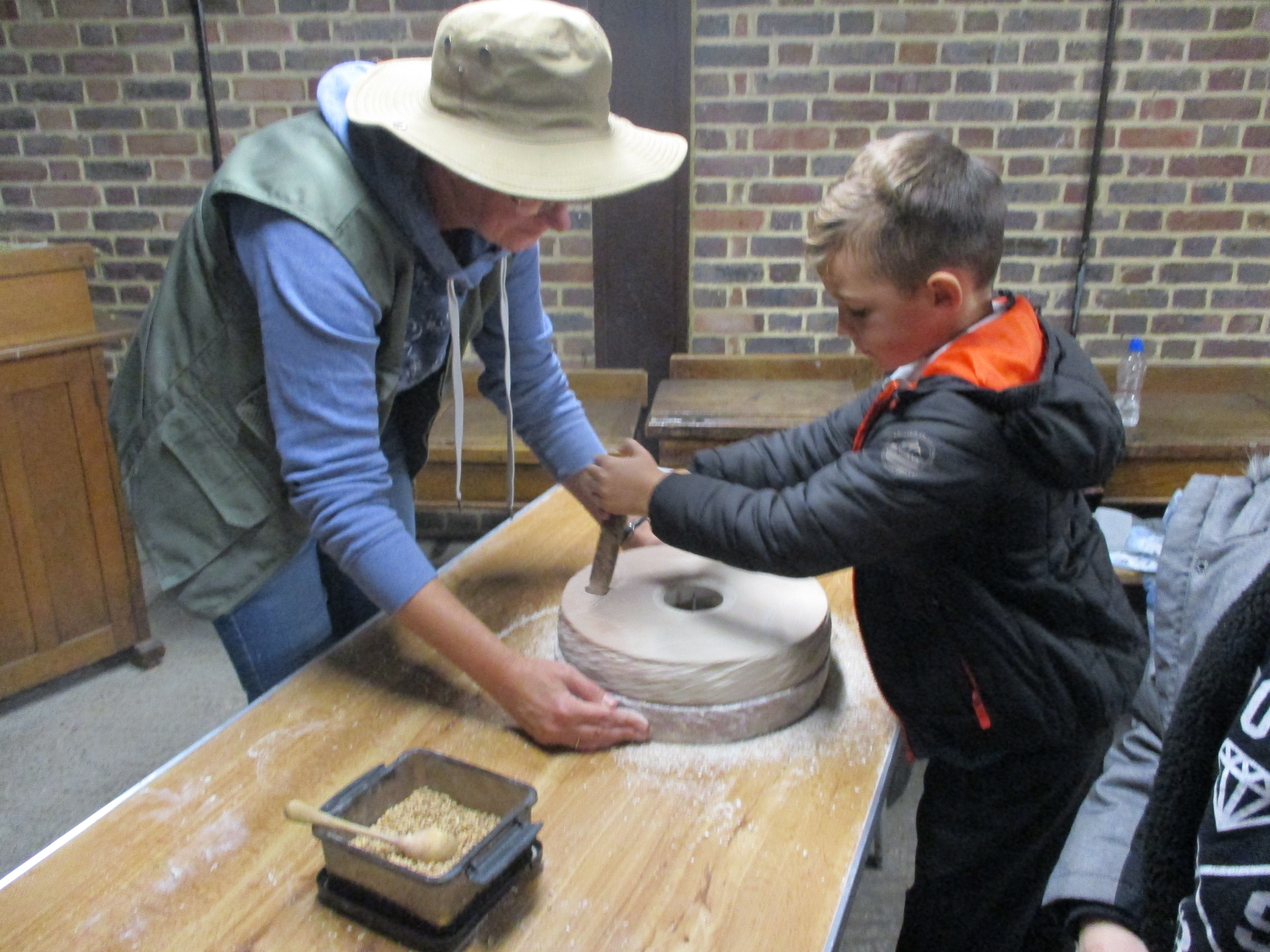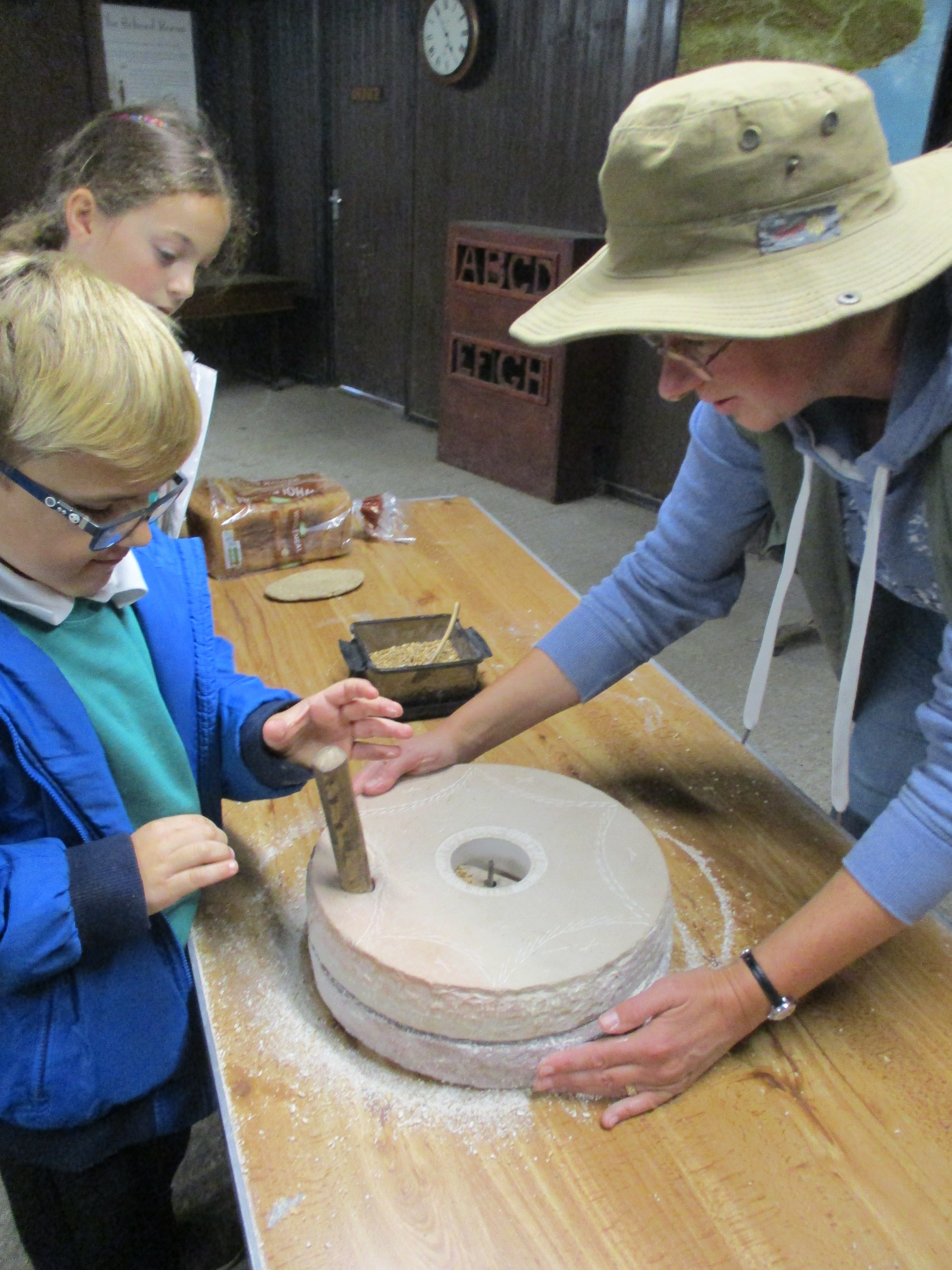 Year 3 Meet the Team and Team Afternoon
Year 3 welcomed parents on the afternoon of Friday 27th September. We created art work in the style of the artist Andy Goldsworthy using outdoor materials. This was part of our outdoor celebration of learning whilst we celebrated becoming part of the Thanet Endeavour Learning Trust.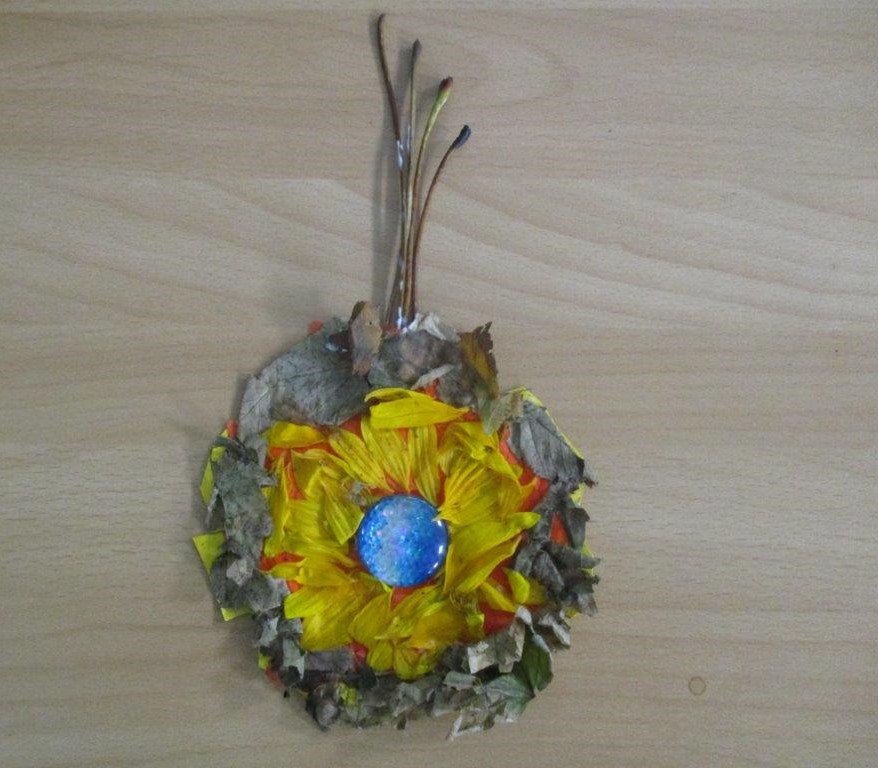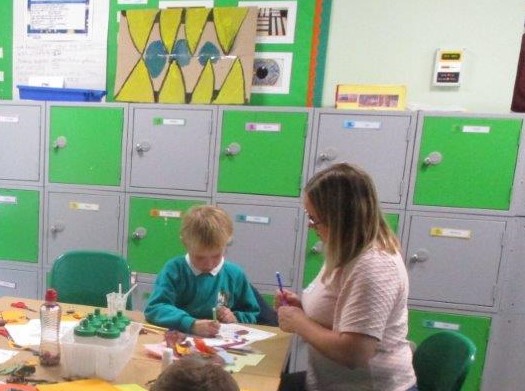 Police Community Support Officer Visit
On the 7th and 8th May, the children in years 3 and 4 enjoyed an informative and exciting visit from two local PCSOs. During their visit, the children learnt about keeping safe in their local community and how to correctly use the emergency services. They also had a lot of fun trying on police uniform and even got to sit in a police car and activate the very loud siren!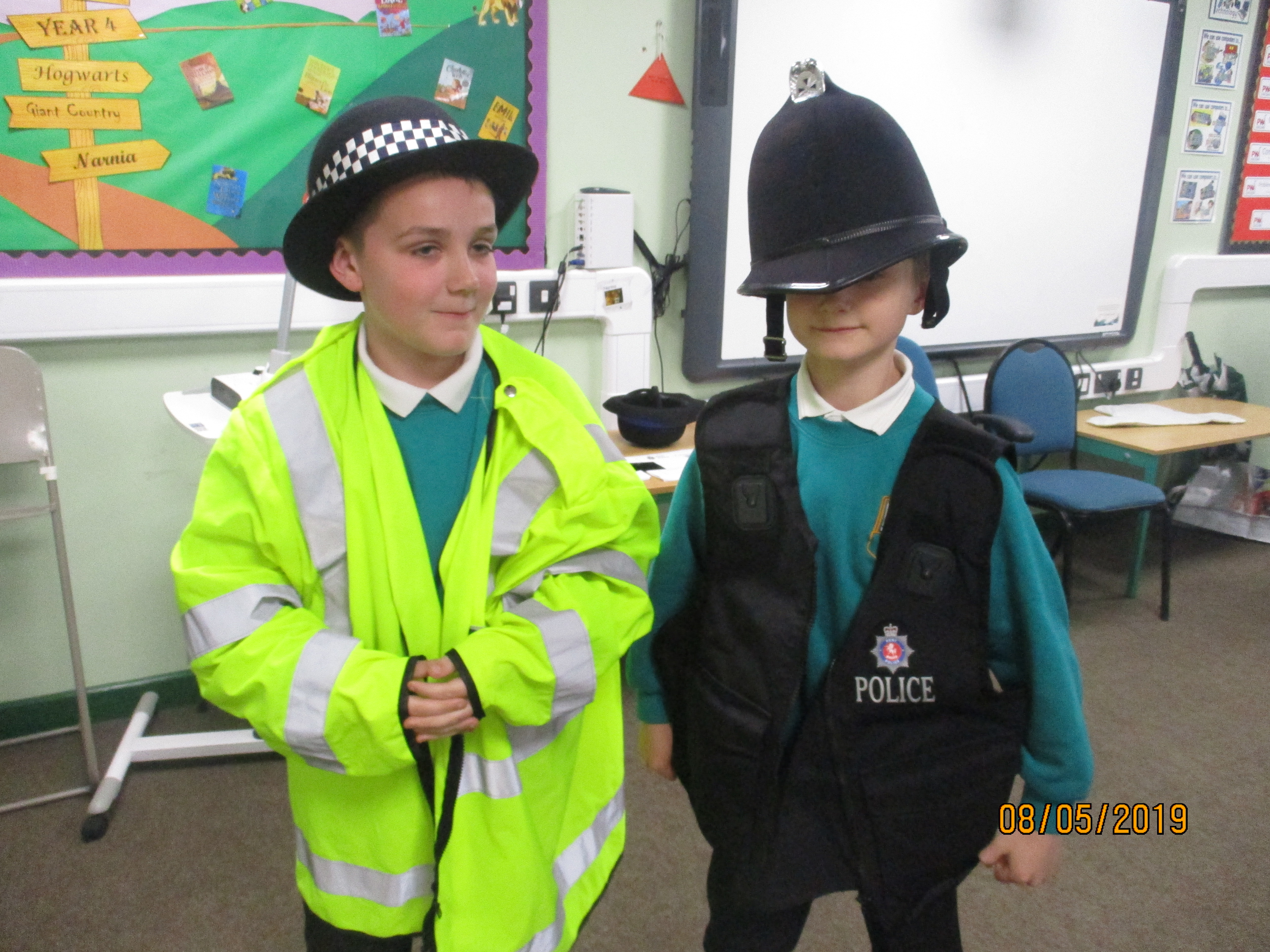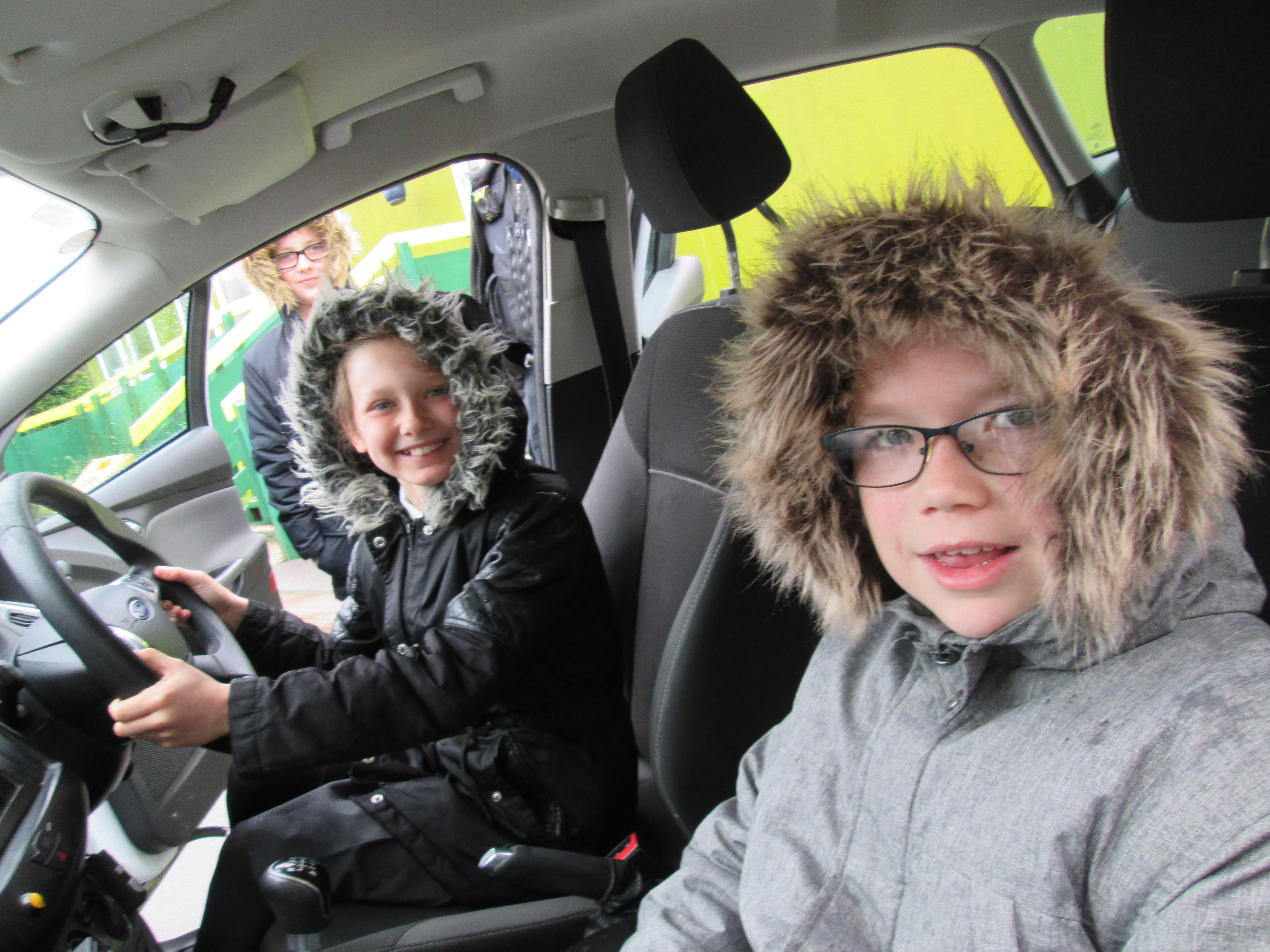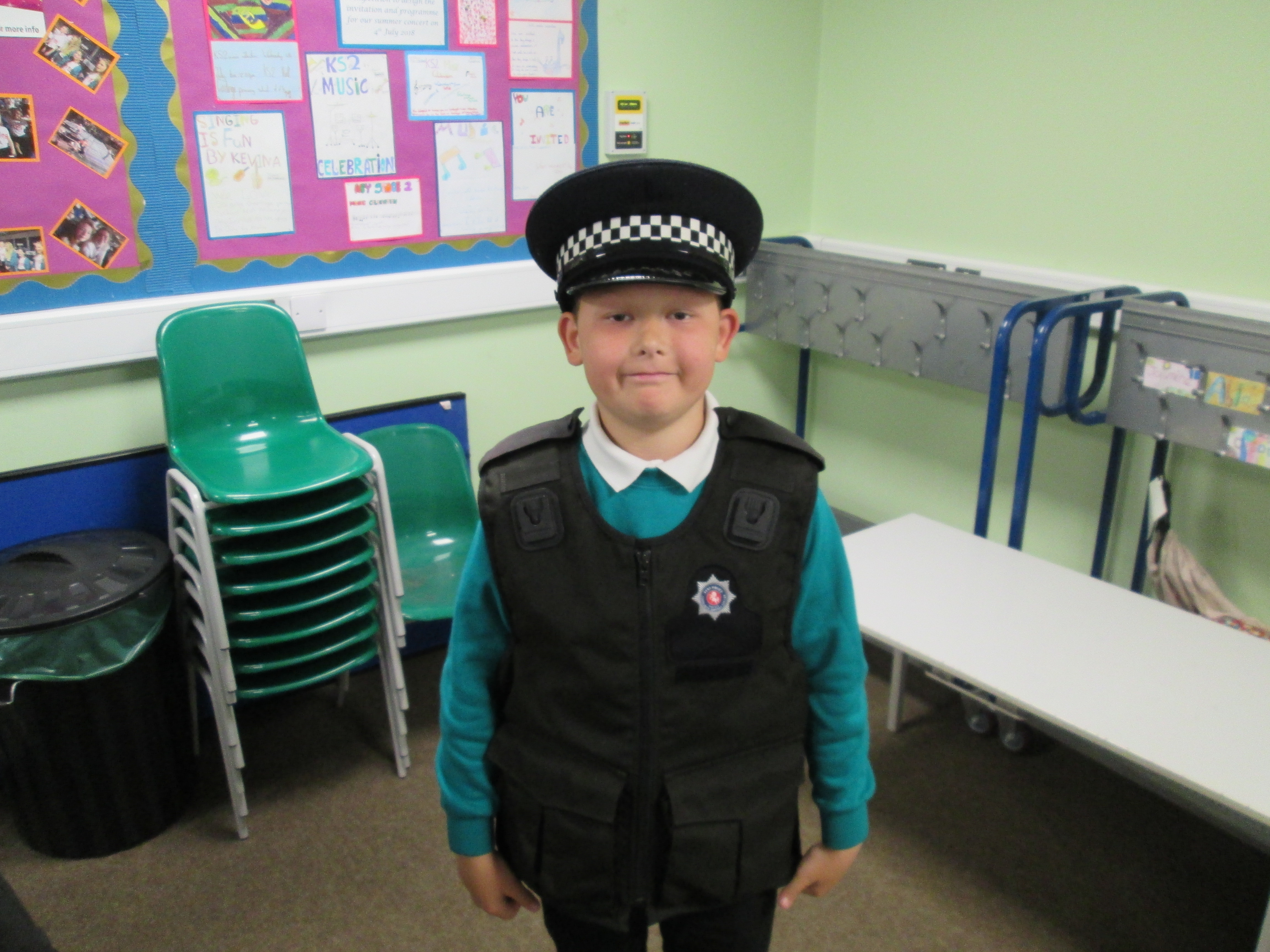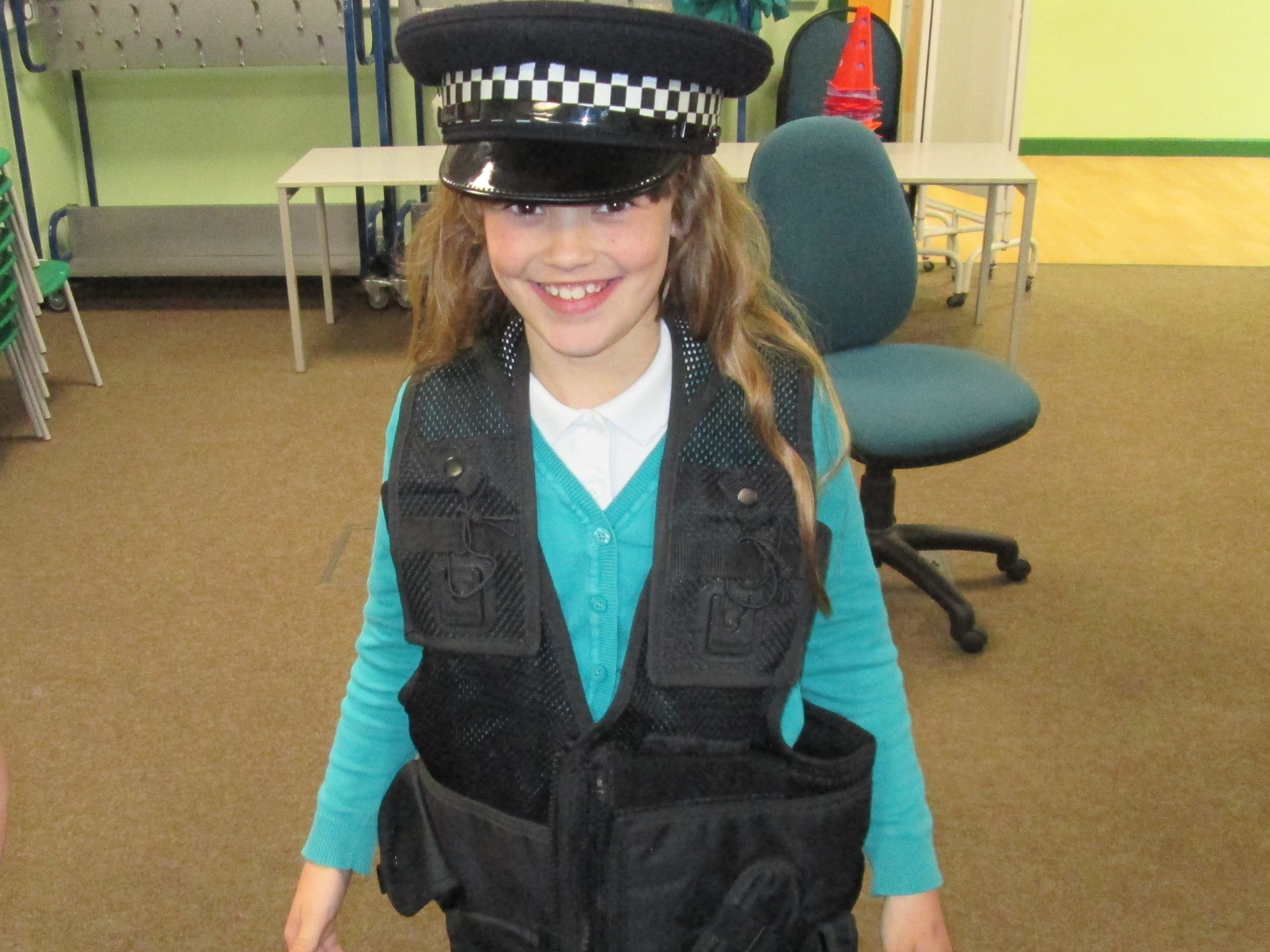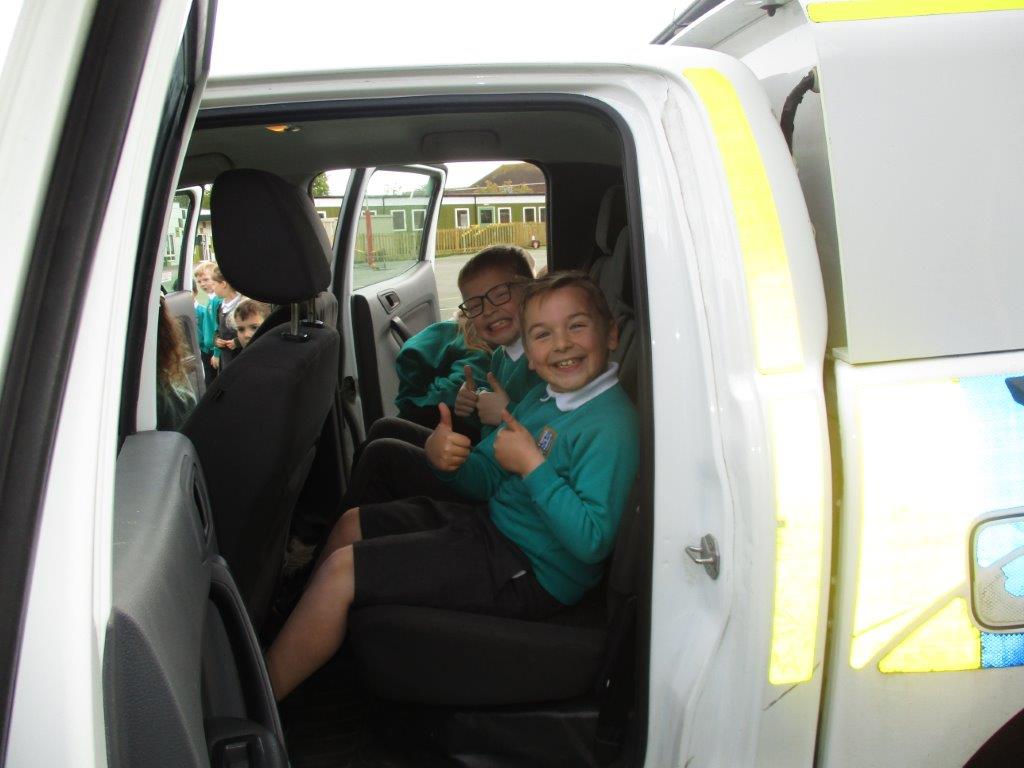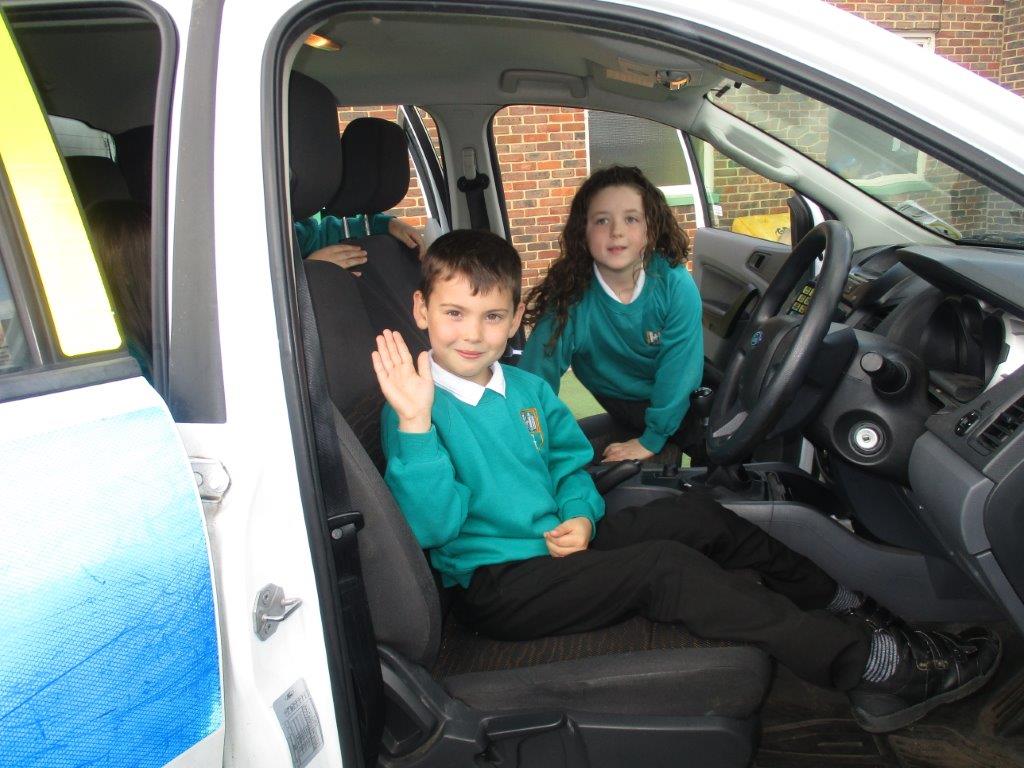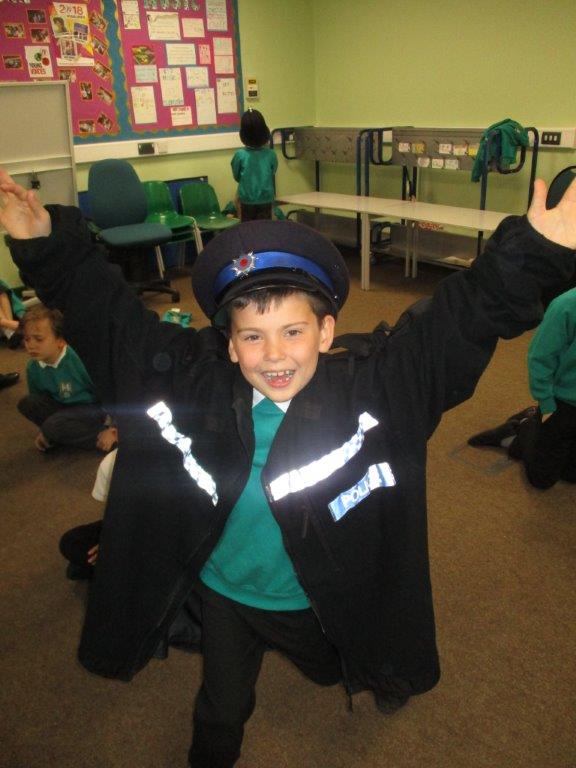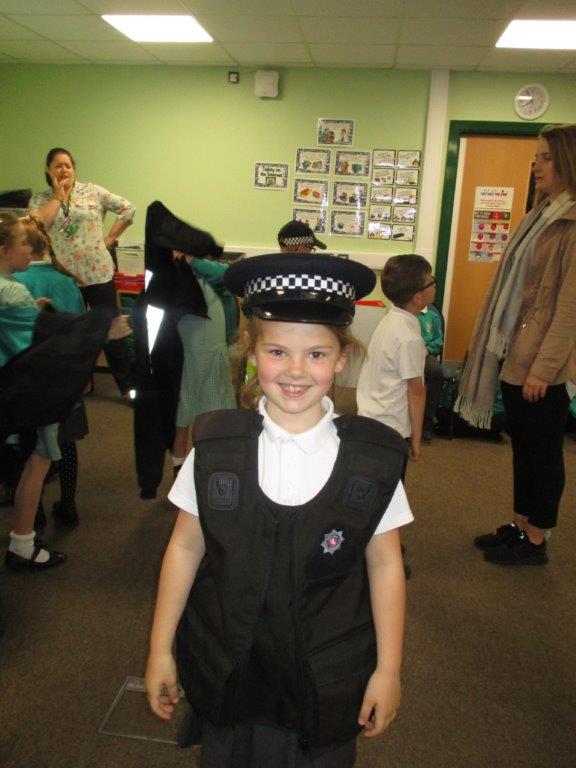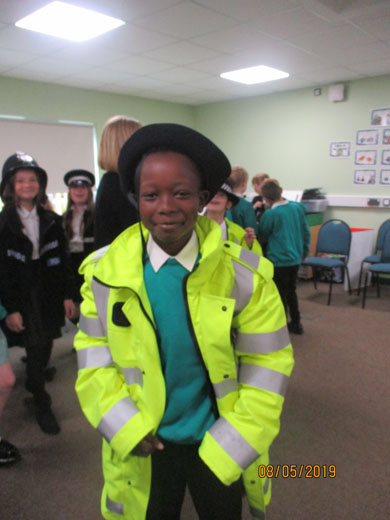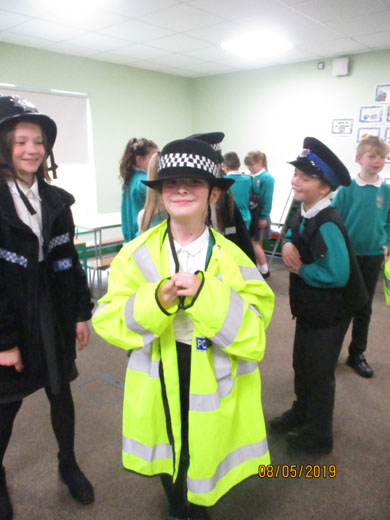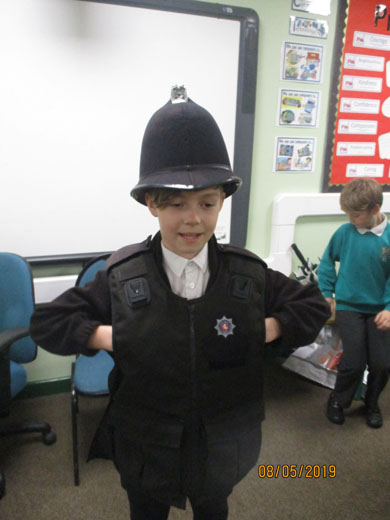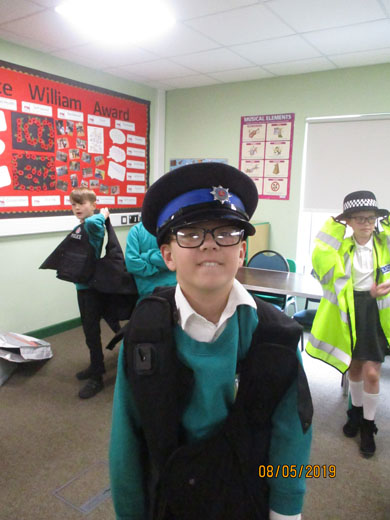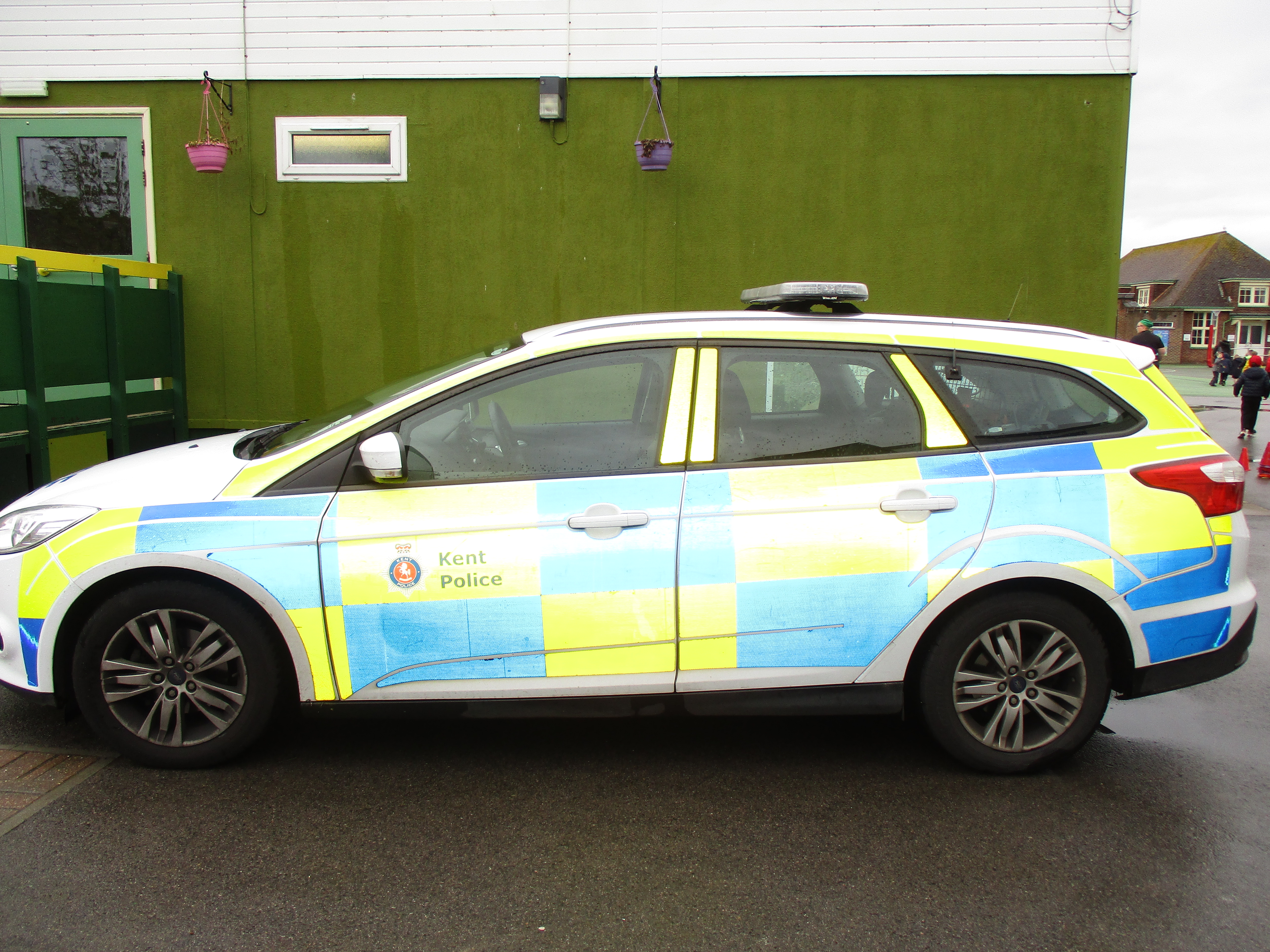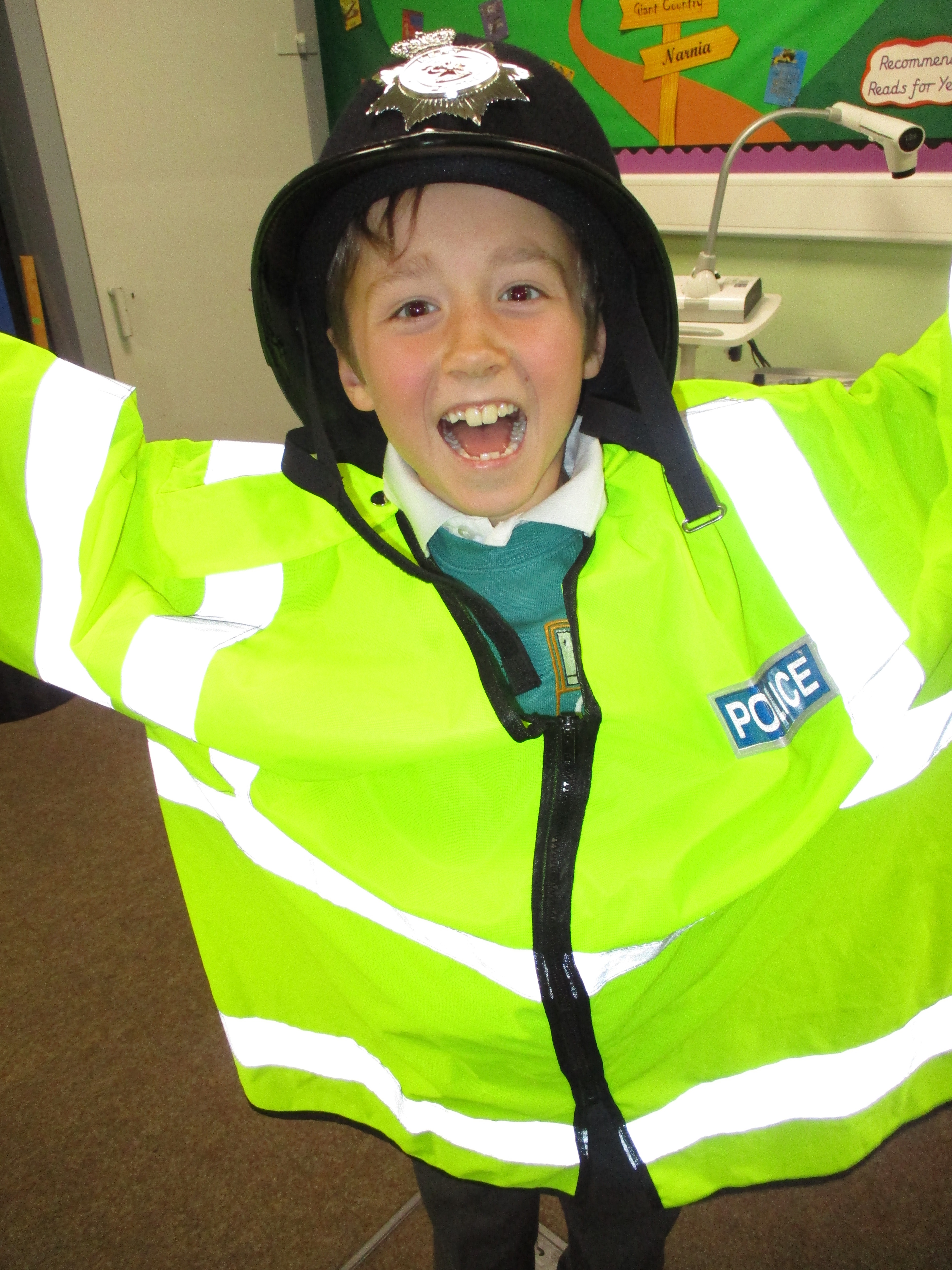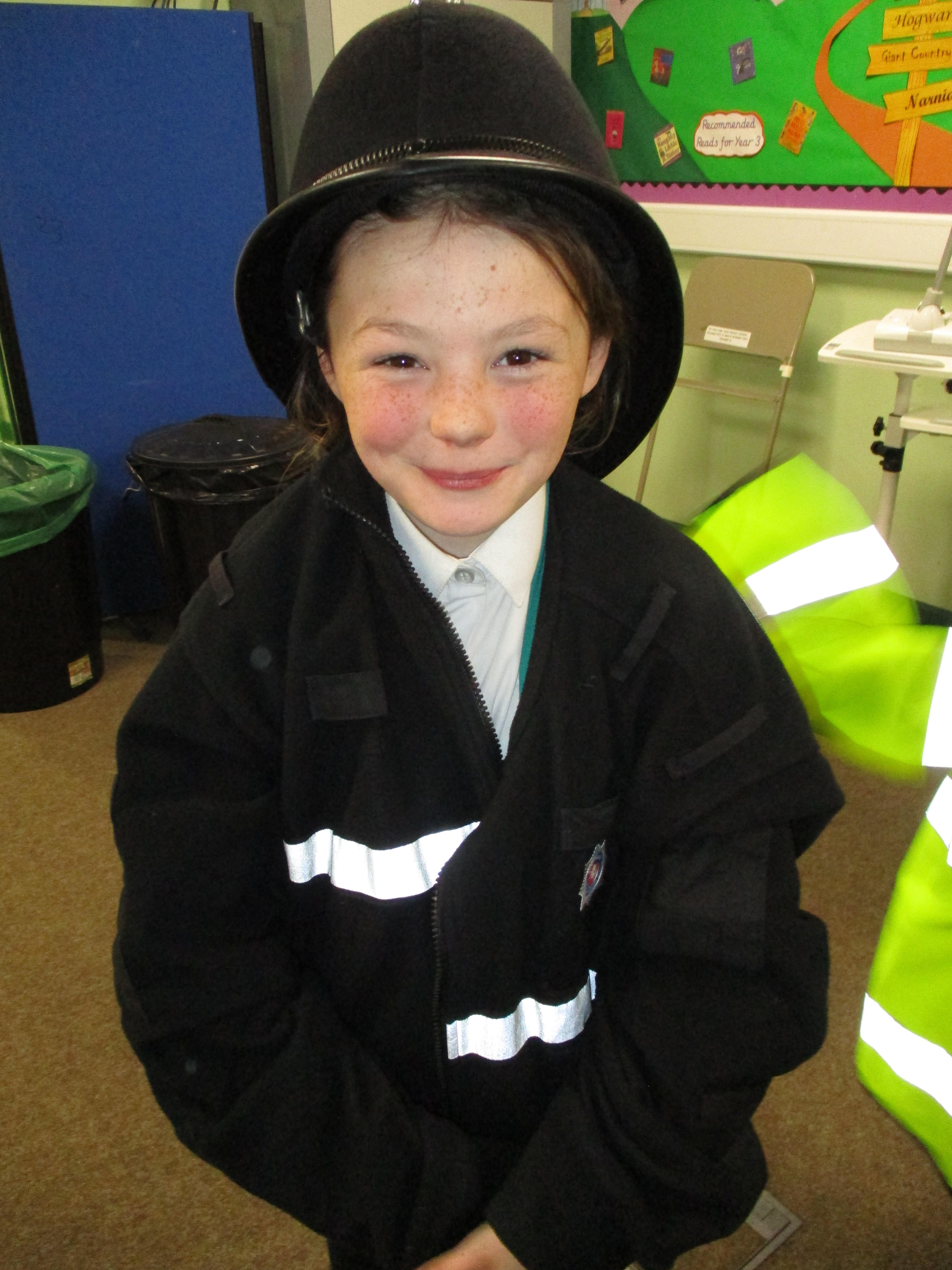 Class 3D - Fractions and Decimals
3D were learning about fractions and decimals by drawing number lines and representing tenths as fractions and decimals with chalk.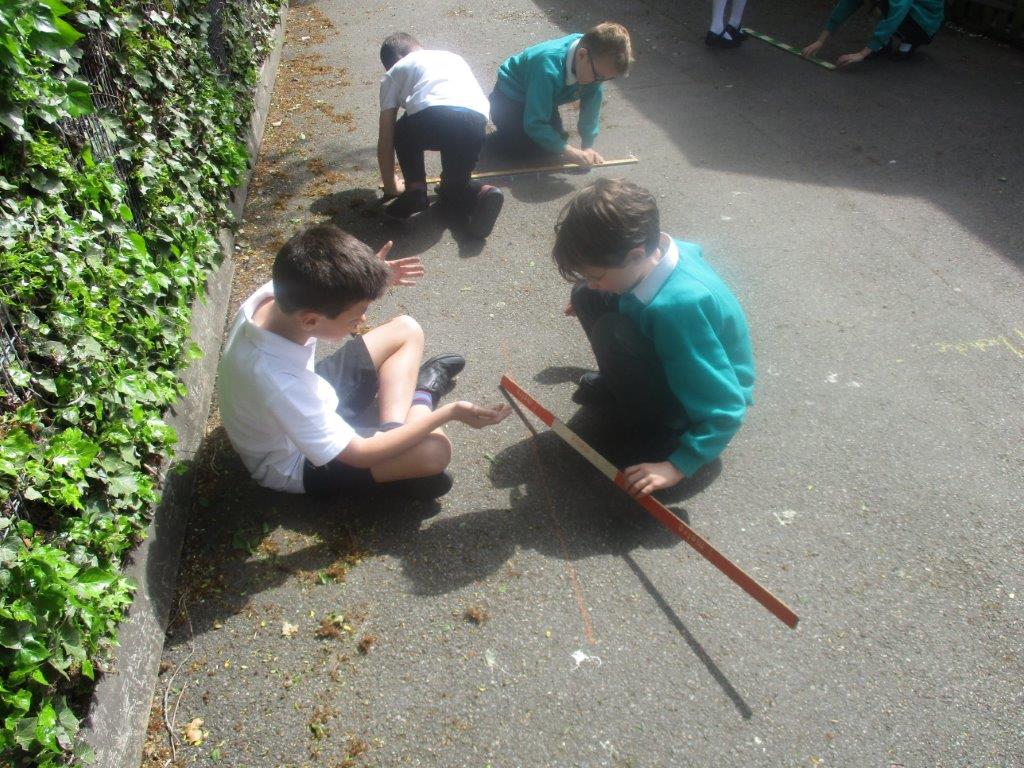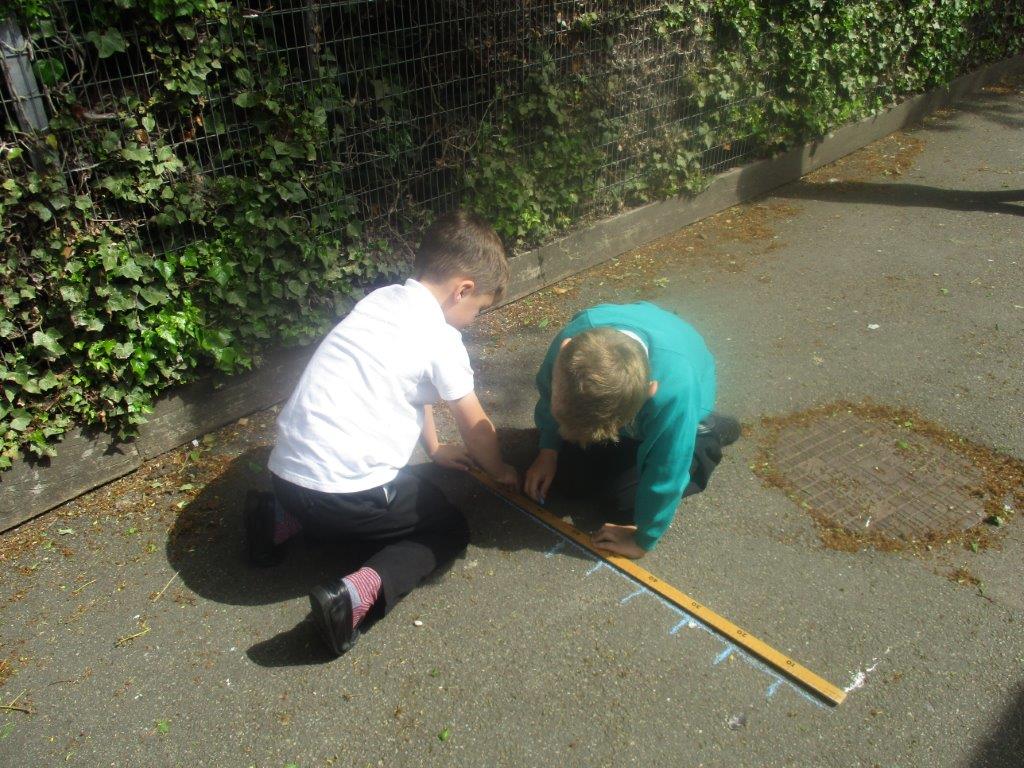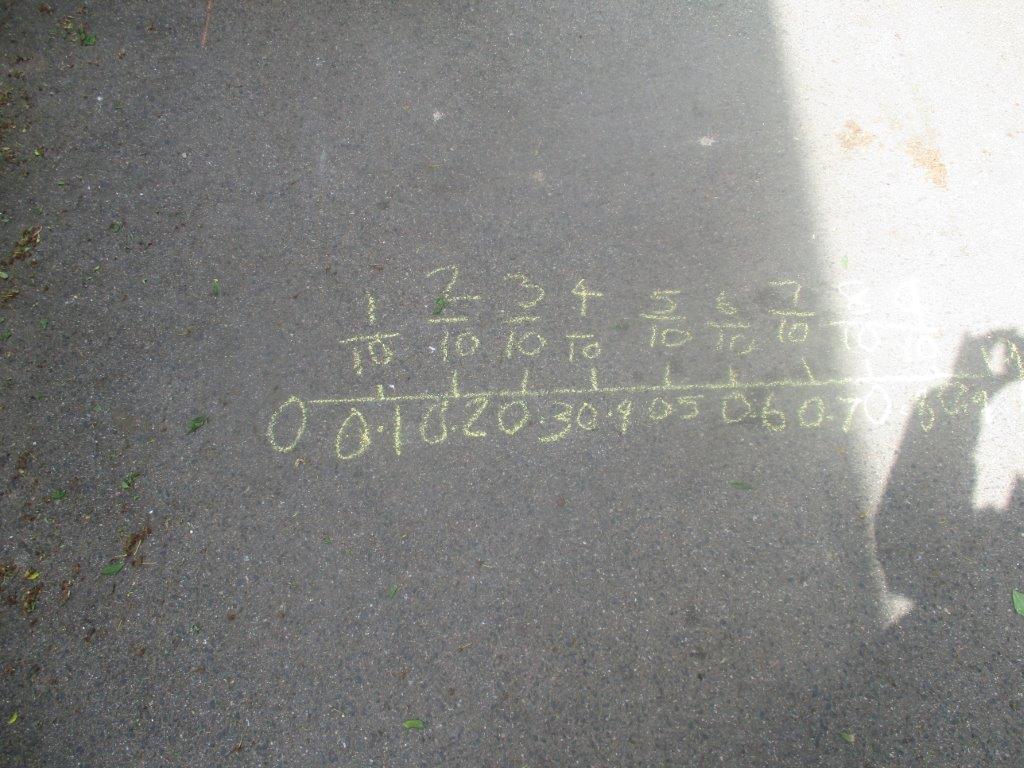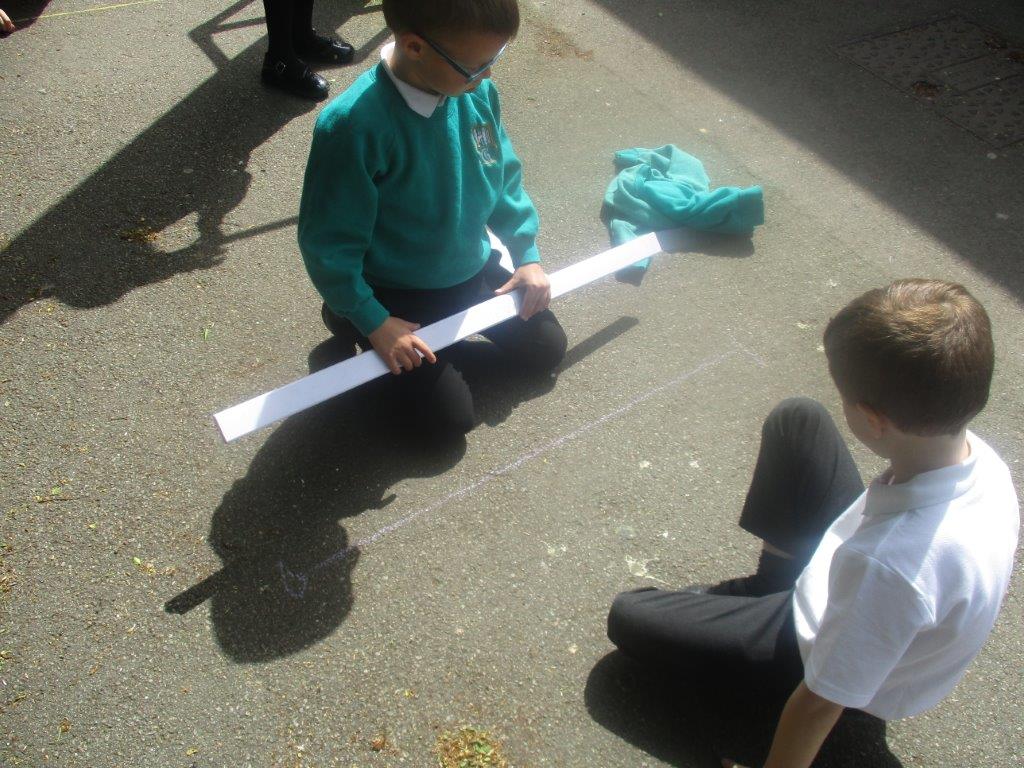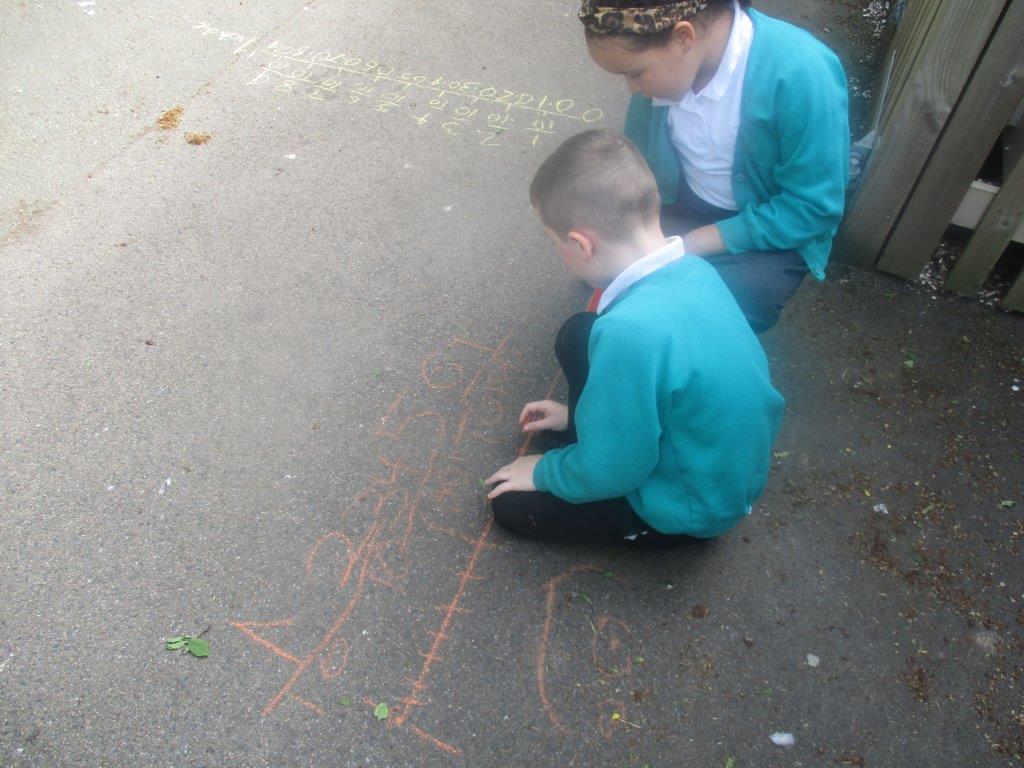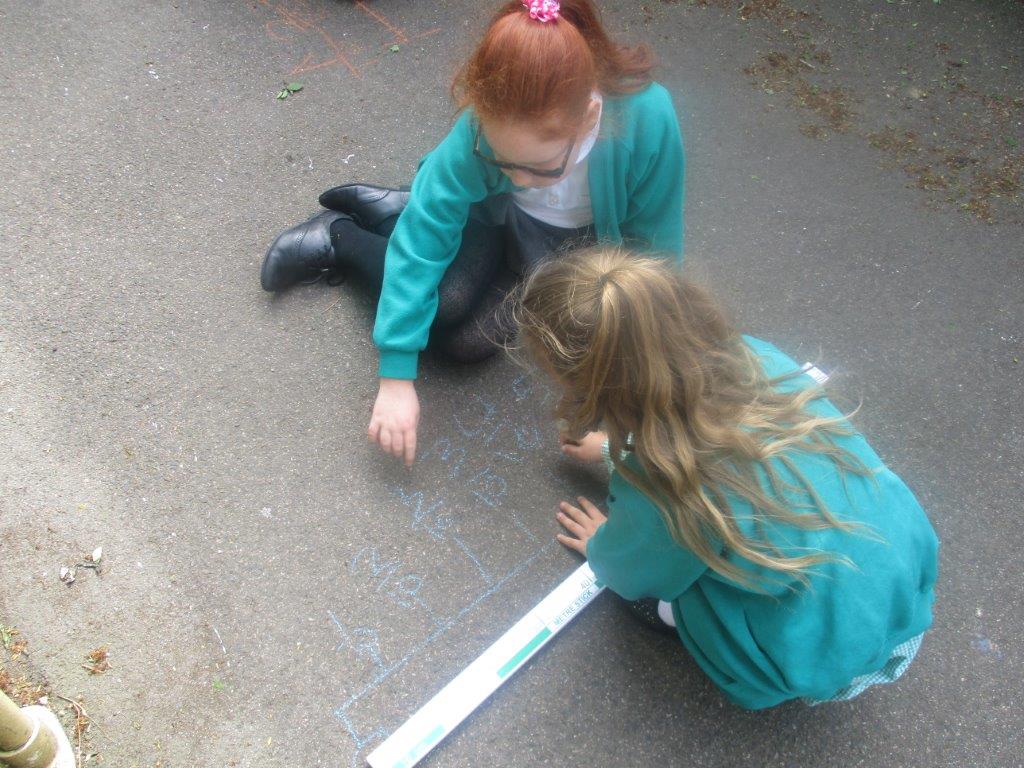 Year 4 - Roman Britain Experience Day
On Tuesday 12th March, year 4 visited the Museum of Kent Life in Maidstone, to experience life during Roman Britain, which was linked to their ongoing topic learning. This was a fantastic opportunity for the children to engage in various exciting activities throughout the day and really experience what life would have been like during Roman Britain. Many of the children came wonderfully dressed as a Roman or a Celt, which certainly added to the experience and fun. During the day, the children had the opportunity to take part in a range of activities and workshops such as: 'Meet a Centurion', 'Celts and Druids', 'Building a better Britain', 'Amulet making', all while finding out what the Romans did for Britain. They even had the opportunity to meet Queen Boudicca! Despite the bad weather, all of the children and adults had a fantastic day and it was lovely for them to be able to be involved in activities and extend their learning from the classroom. The children were a credit to the school with their excellent behaviour and manners and they certainly came away with some great memories.