Key Stage 1
Year 1 Forest School
Year one have been lucky enough to attend forest school again this year at Quex Park. We are going to be going for a total of six weeks and during our time there we will be learning through nature and engaging in practical activities to build on our teamwork skills. So far we have been making scrambled eggs on an open fire, going on bug hunts, making houses for animals and feeding the animals on the farm; including the ducks that were hatched in the reception classes last year!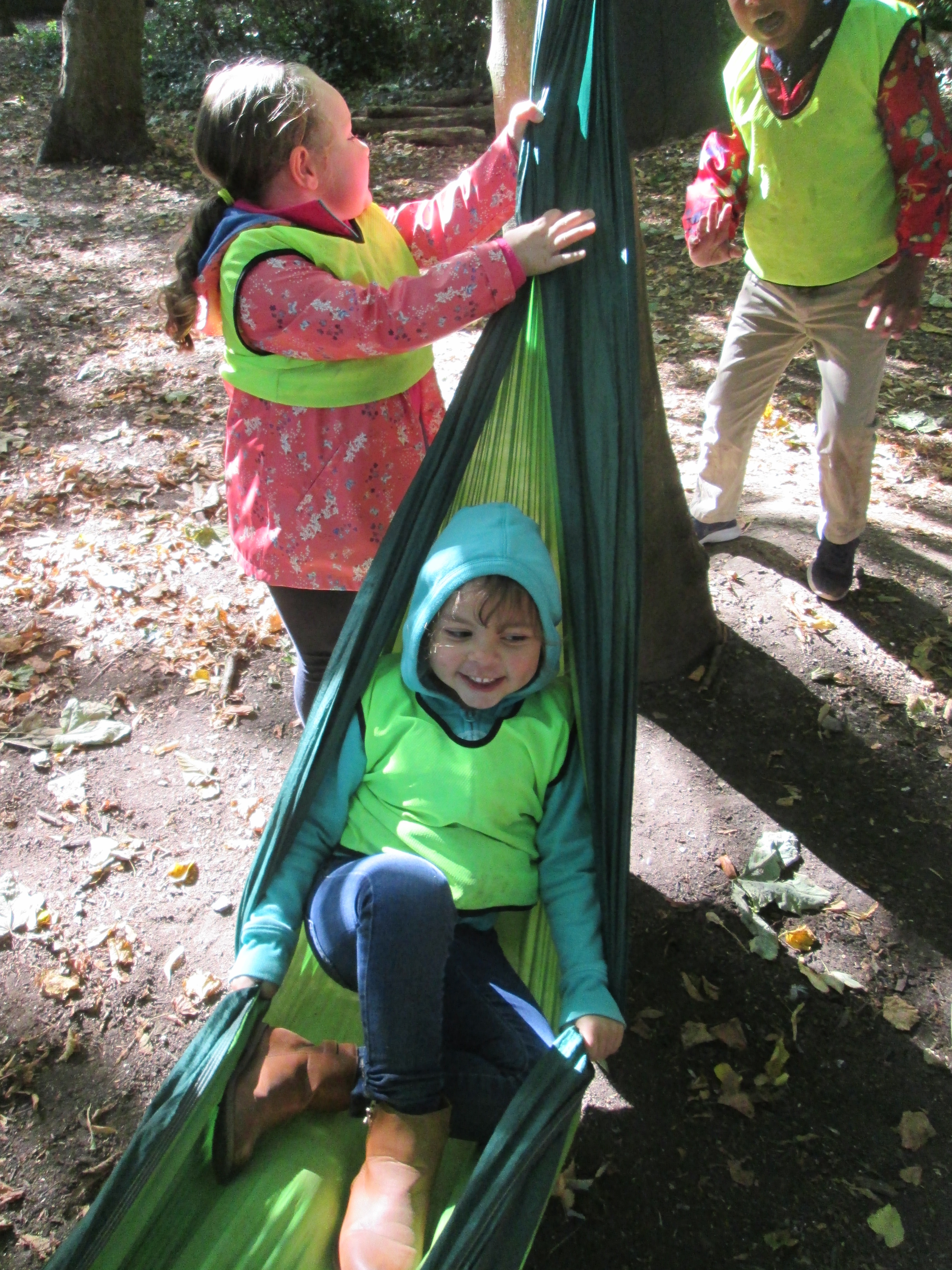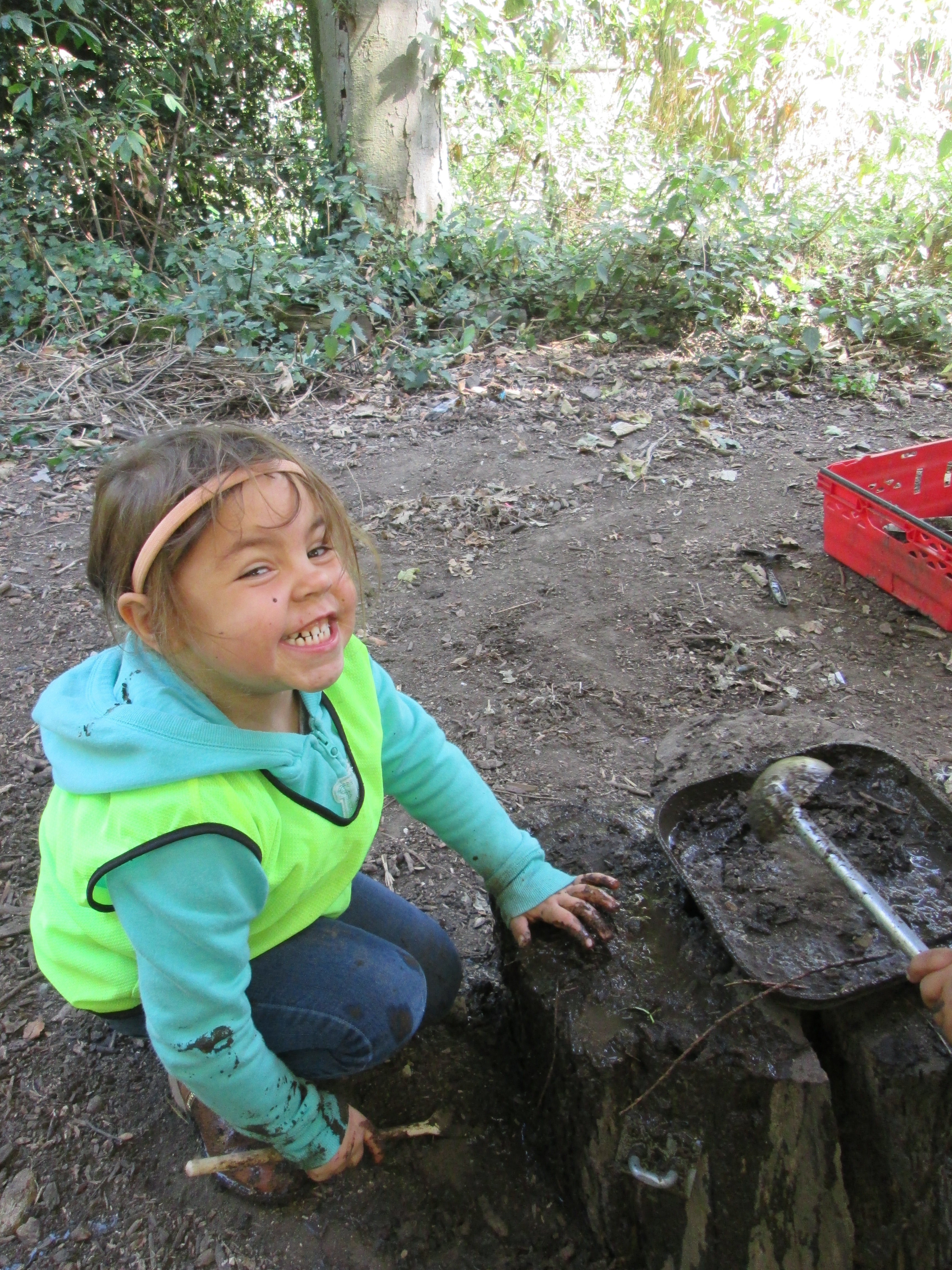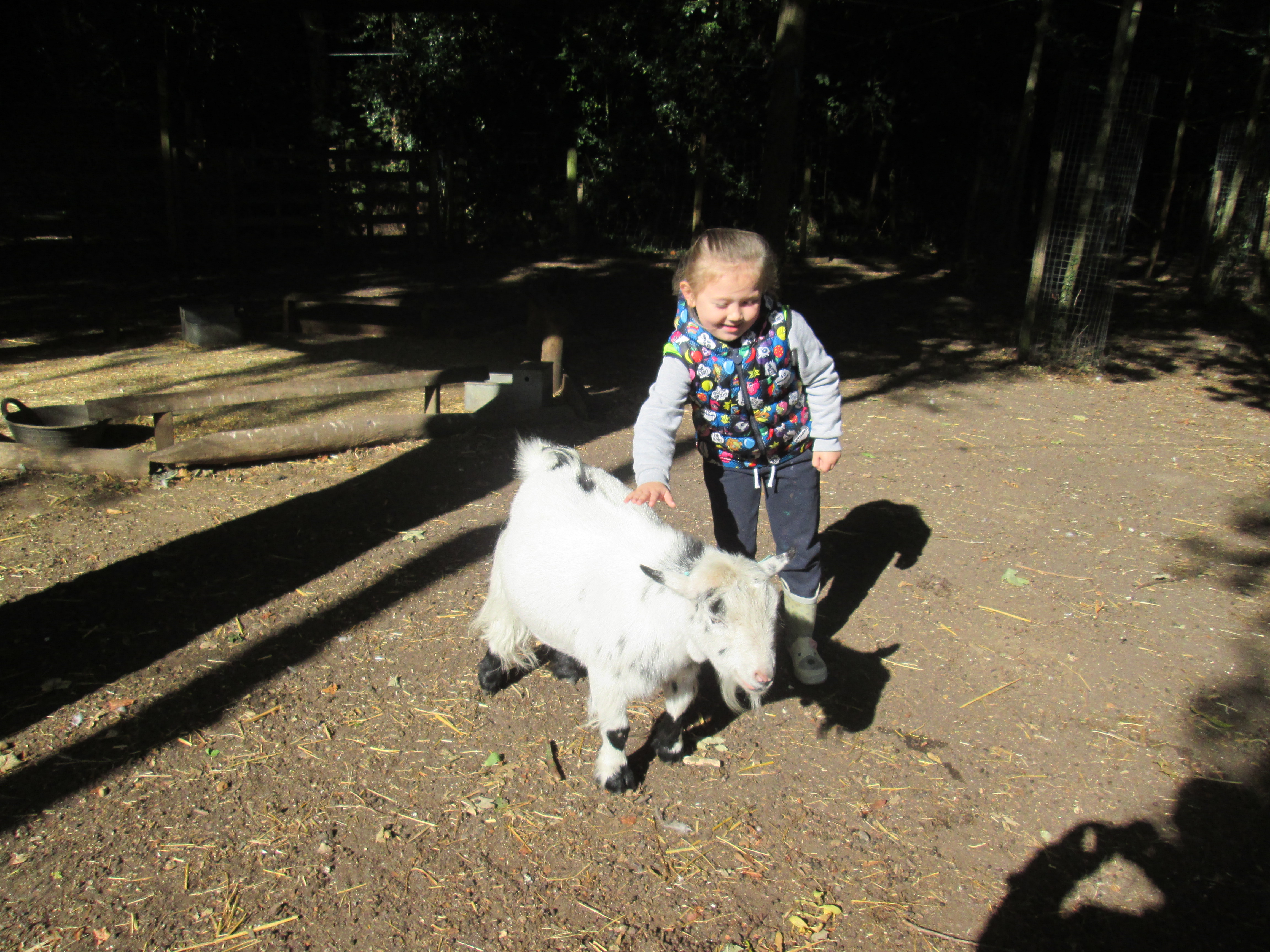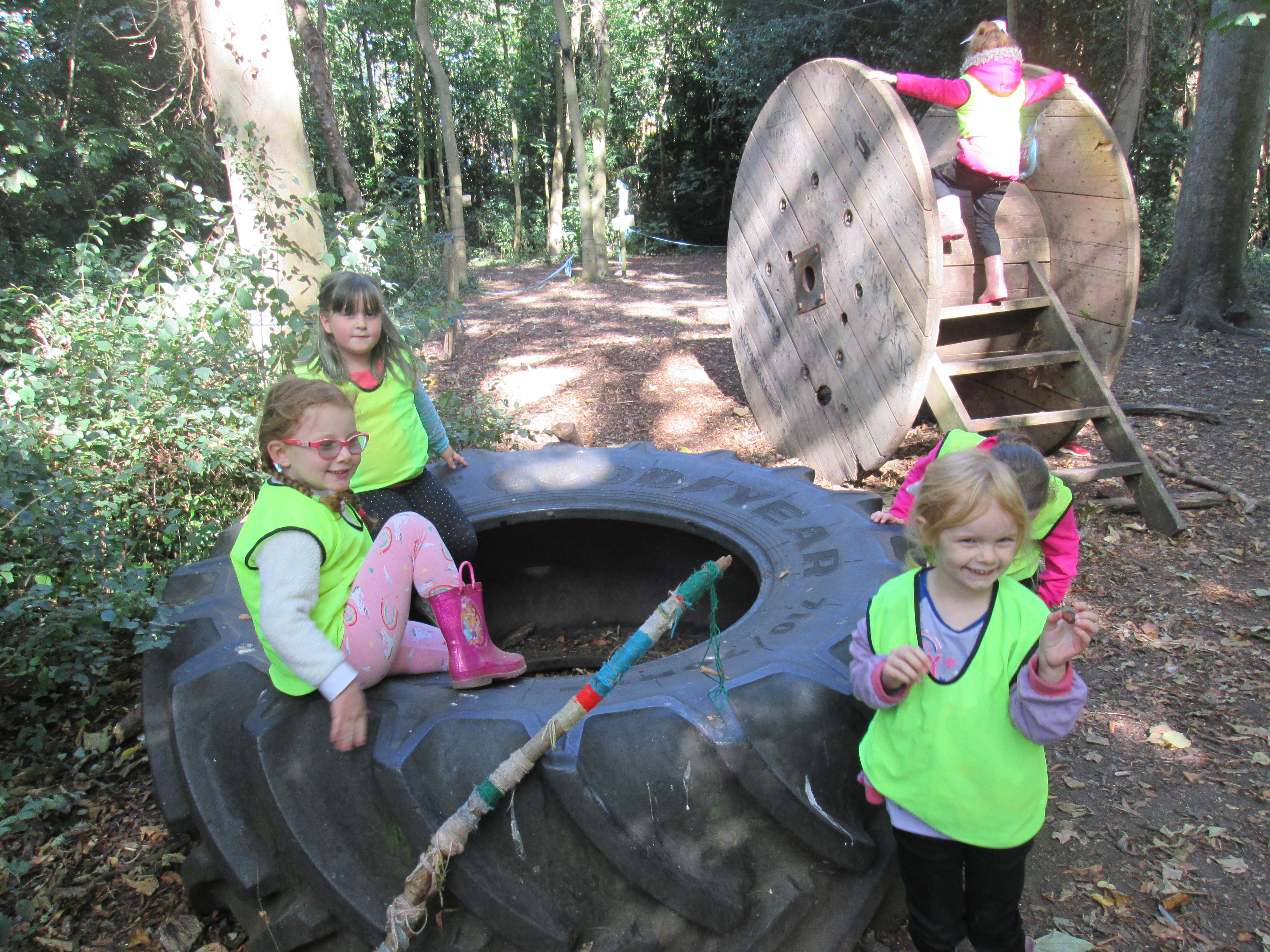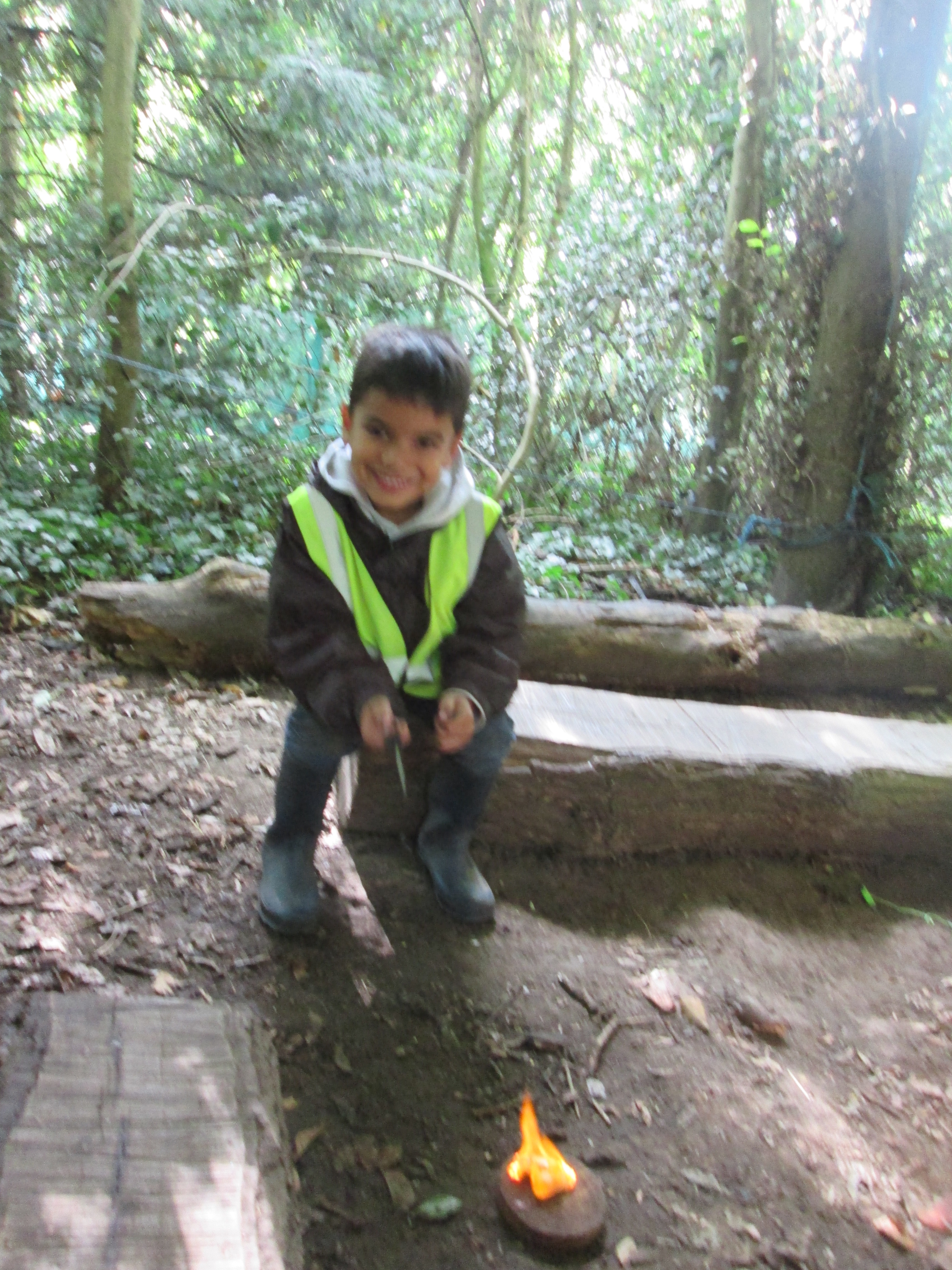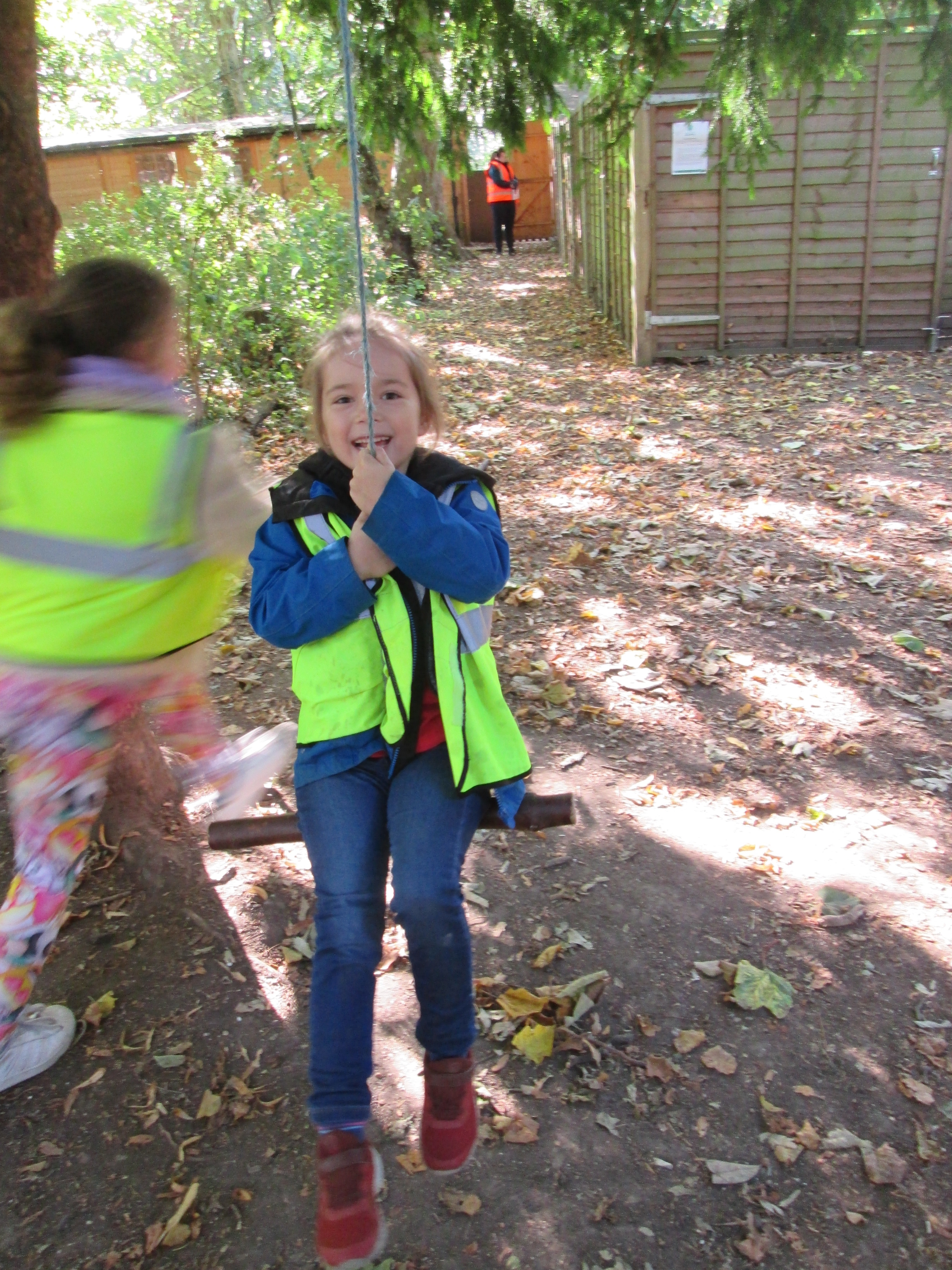 Year 1 Harvest Assembly
In Term 1 Year 1 were really busy getting ready for their Harvest Assembly. They had a wonderful time learning the story of The Little Red Hen. The children also learned to sing Oats and Beans and Barley Grow and I Can See Conkers. The children also had great fun baking bread. The children made some fantastic hats to wear for their performance. It was wonderful to see so many parents and family members come to watch the children perform. Thank you.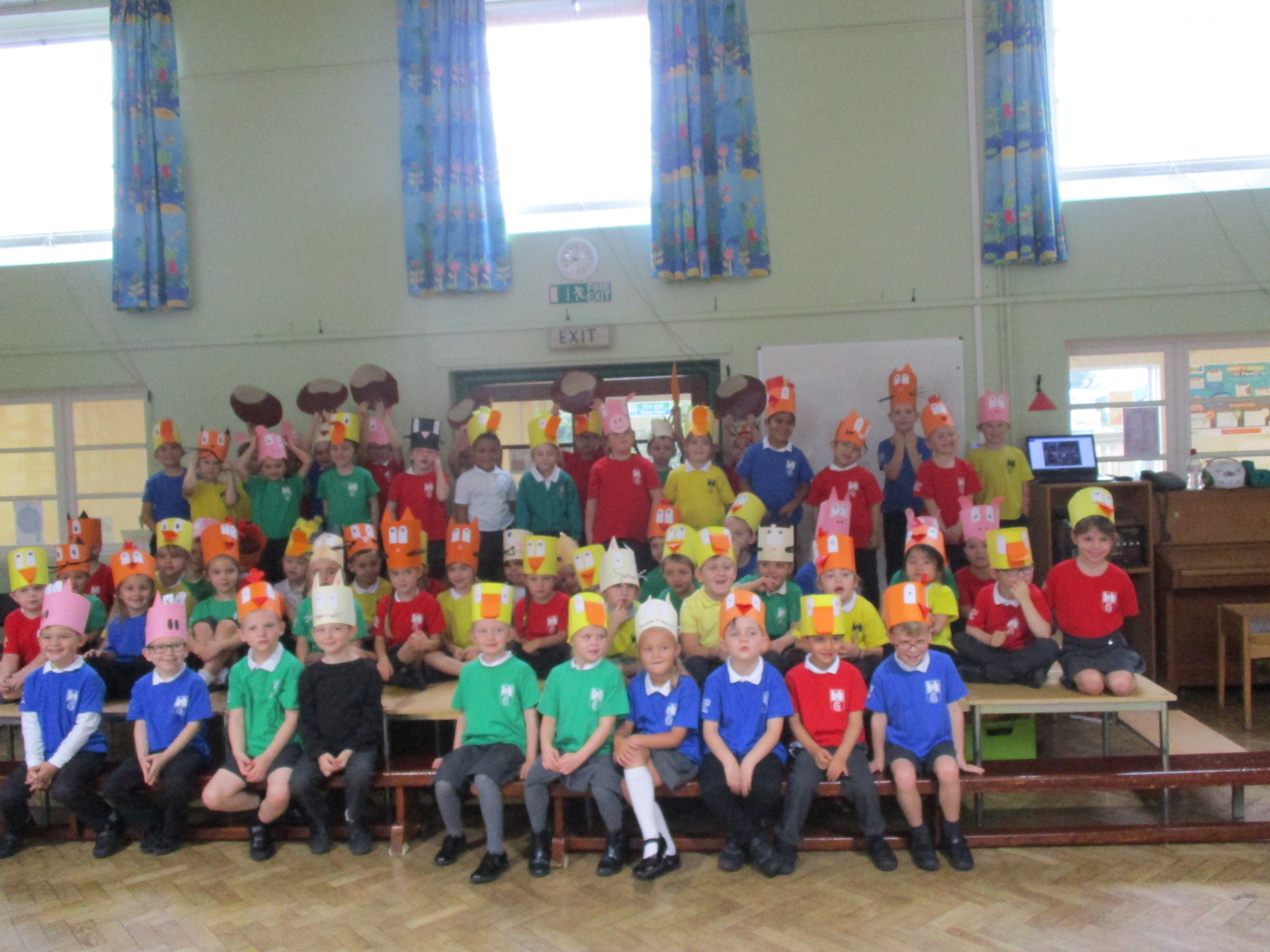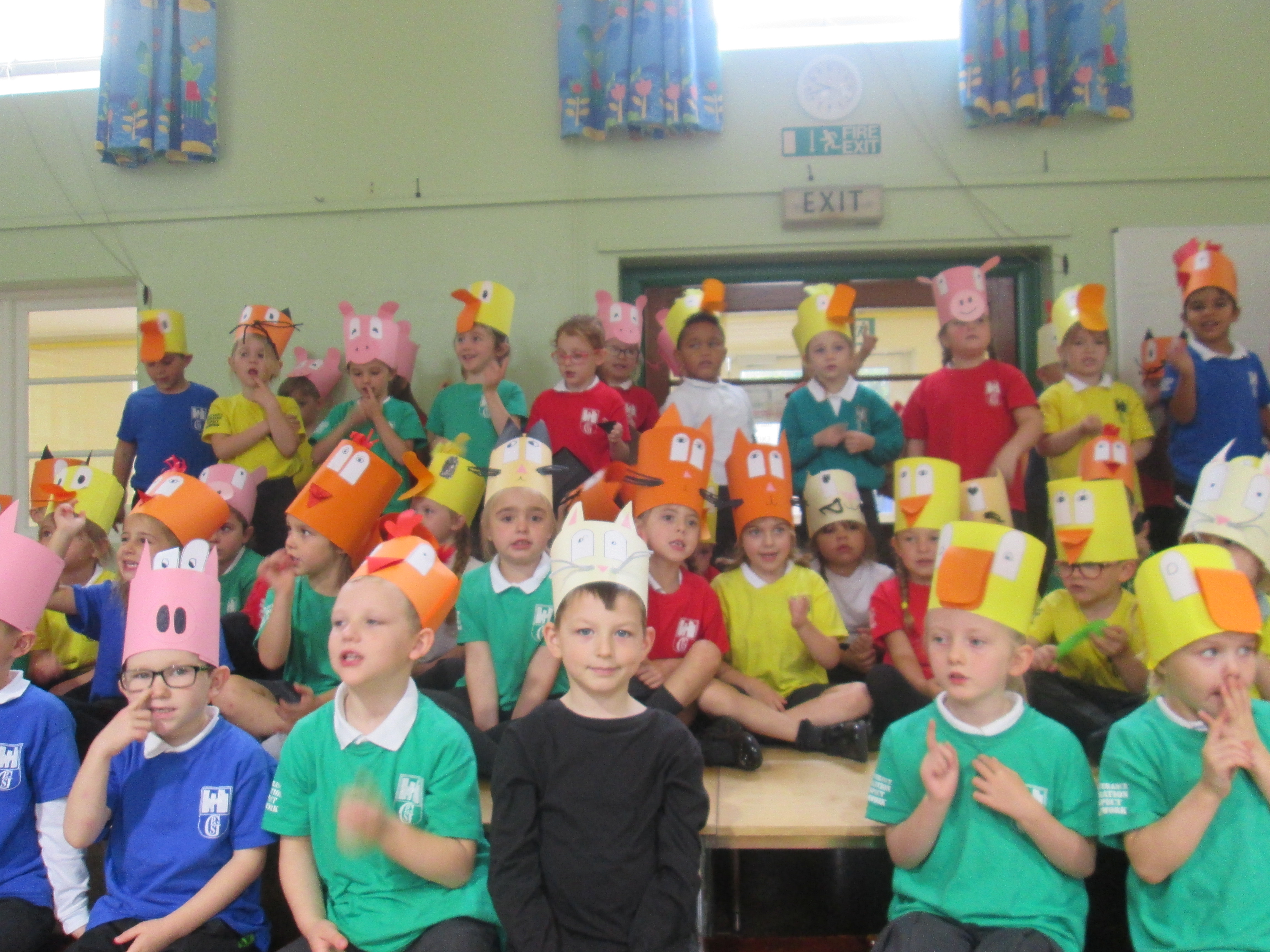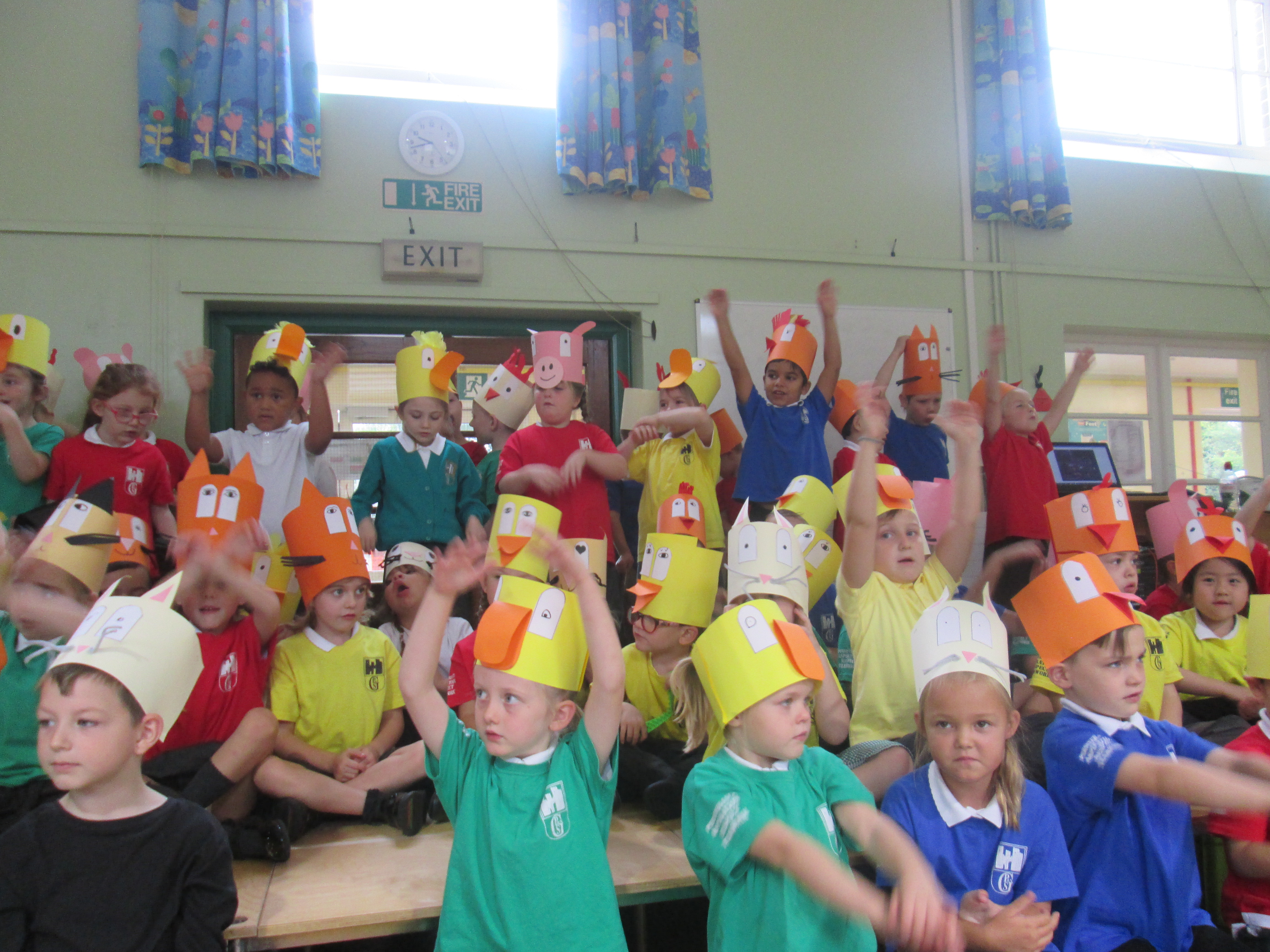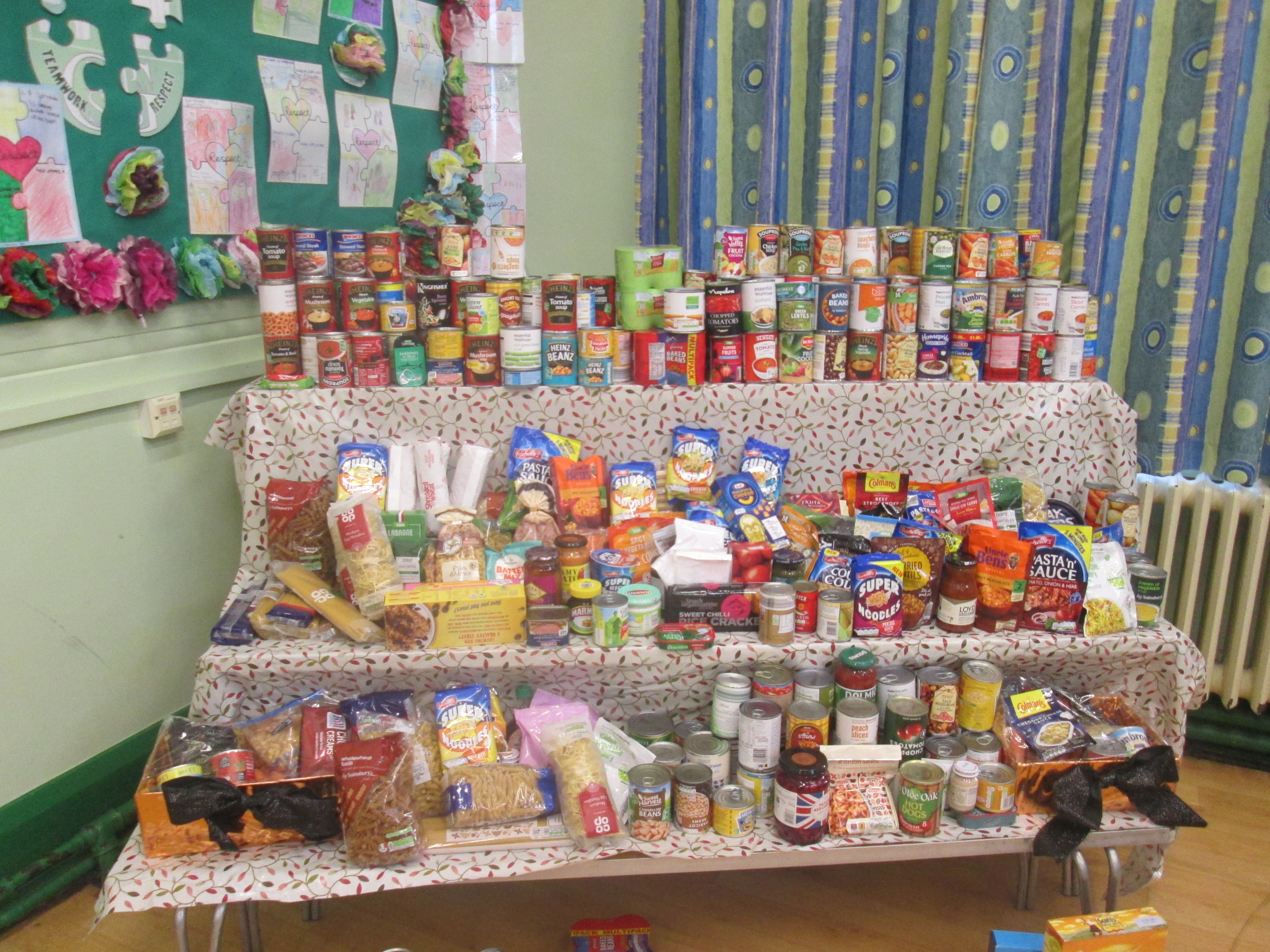 Year 1 Meet the Teacher and Team Afternoon
Please click here to view the presentation from the Year 1 Meet the Teacher and Team Afternoon that took place on Thursday 3rd October.
Year 2 Meet the Teacher and Team Afternoon
Please click here to view the presentation from the Year 2 Meet the Teacher and Team Afternoon that took place on Tuesday 1st October.
Learning About Julia Donaldson - Year 2
The children in Year 2 are currently discovering facts about the life of the famous author Julia Donaldson. They are enjoying exploring a range of texts written by Julia Donaldson and have been keen to express their opinions about the different characters within the texts.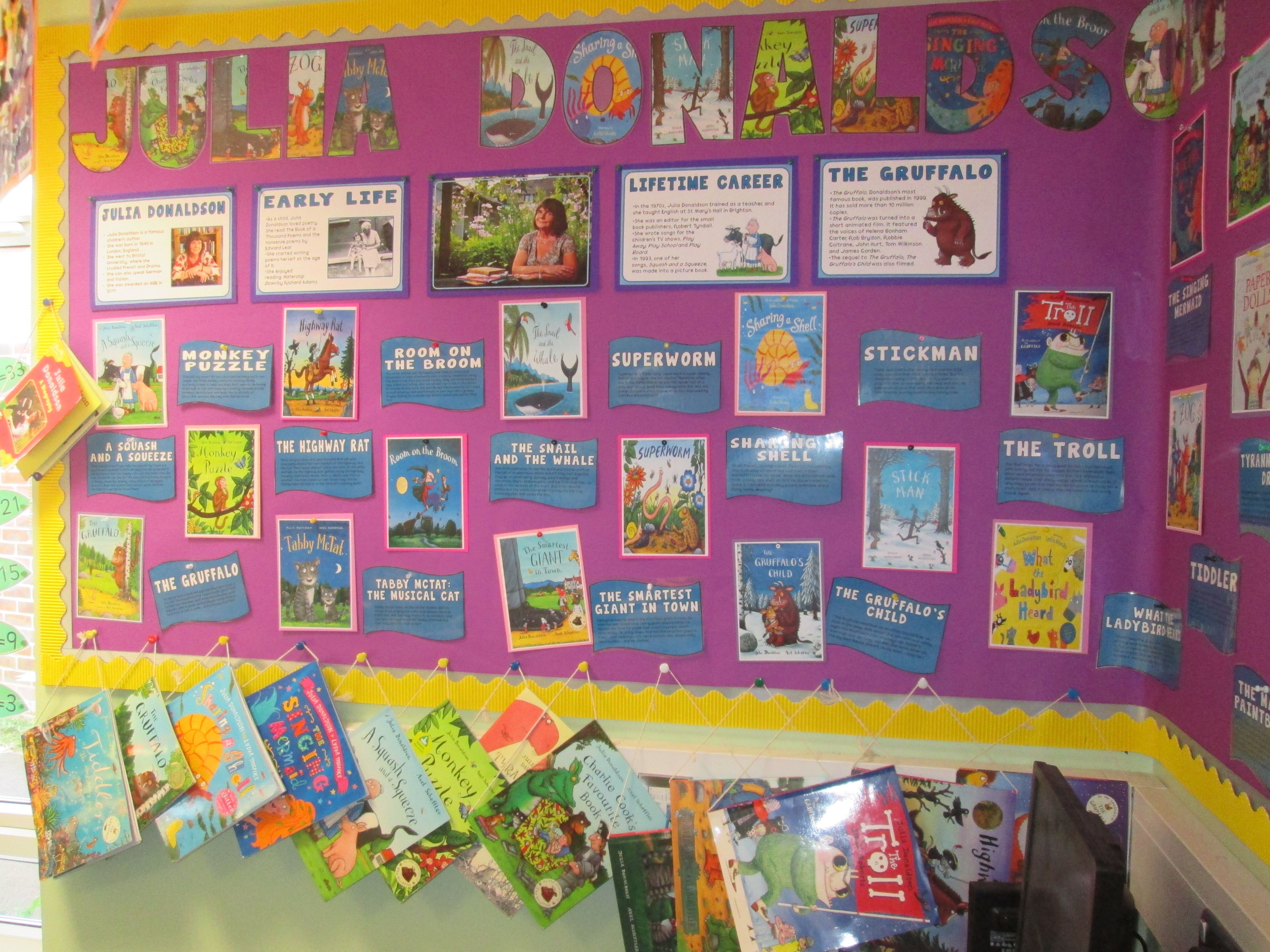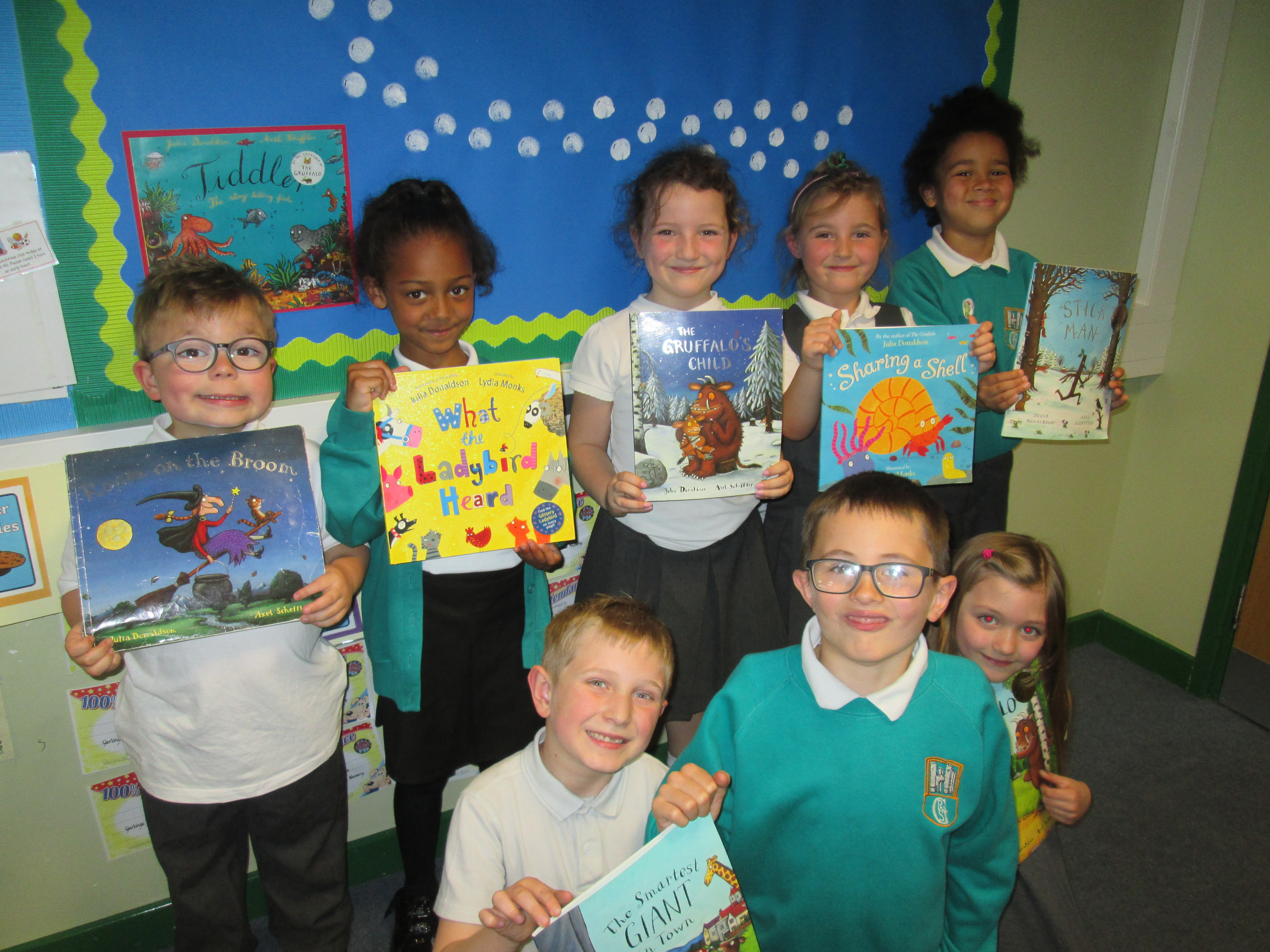 How Wonderful are our Paintings!
We have also been painting our favourite characters found within different texts written by Julia Donaldson.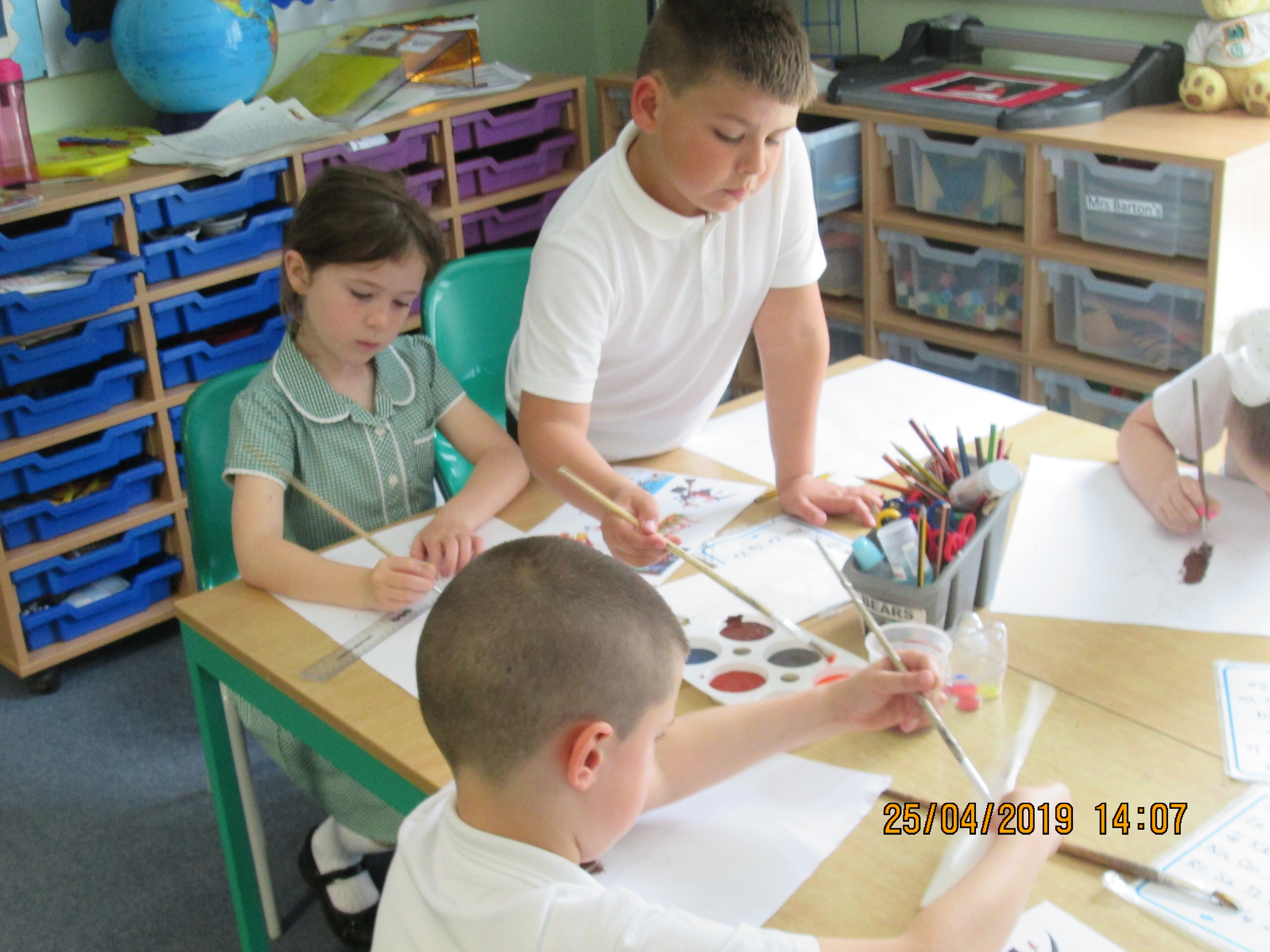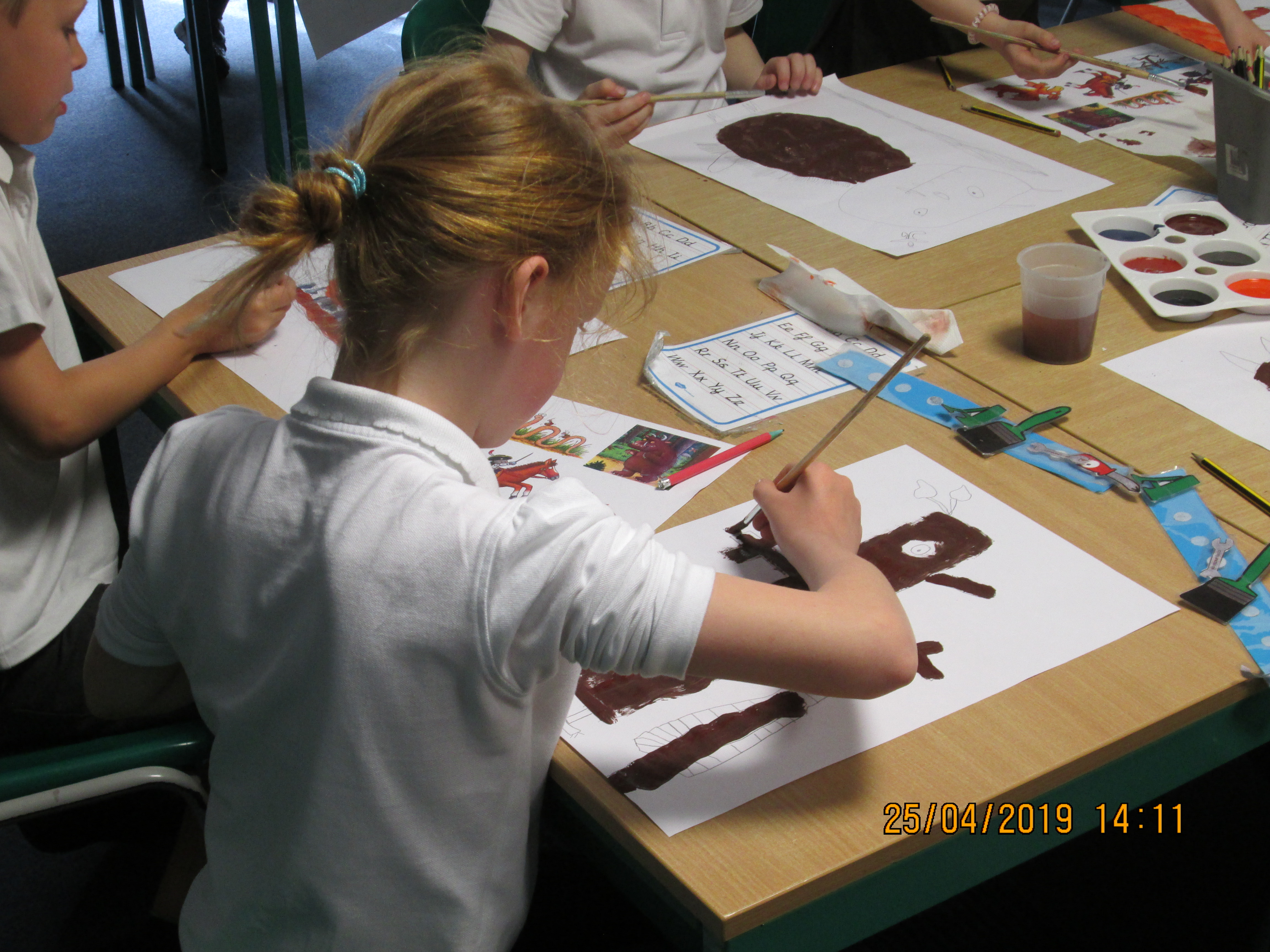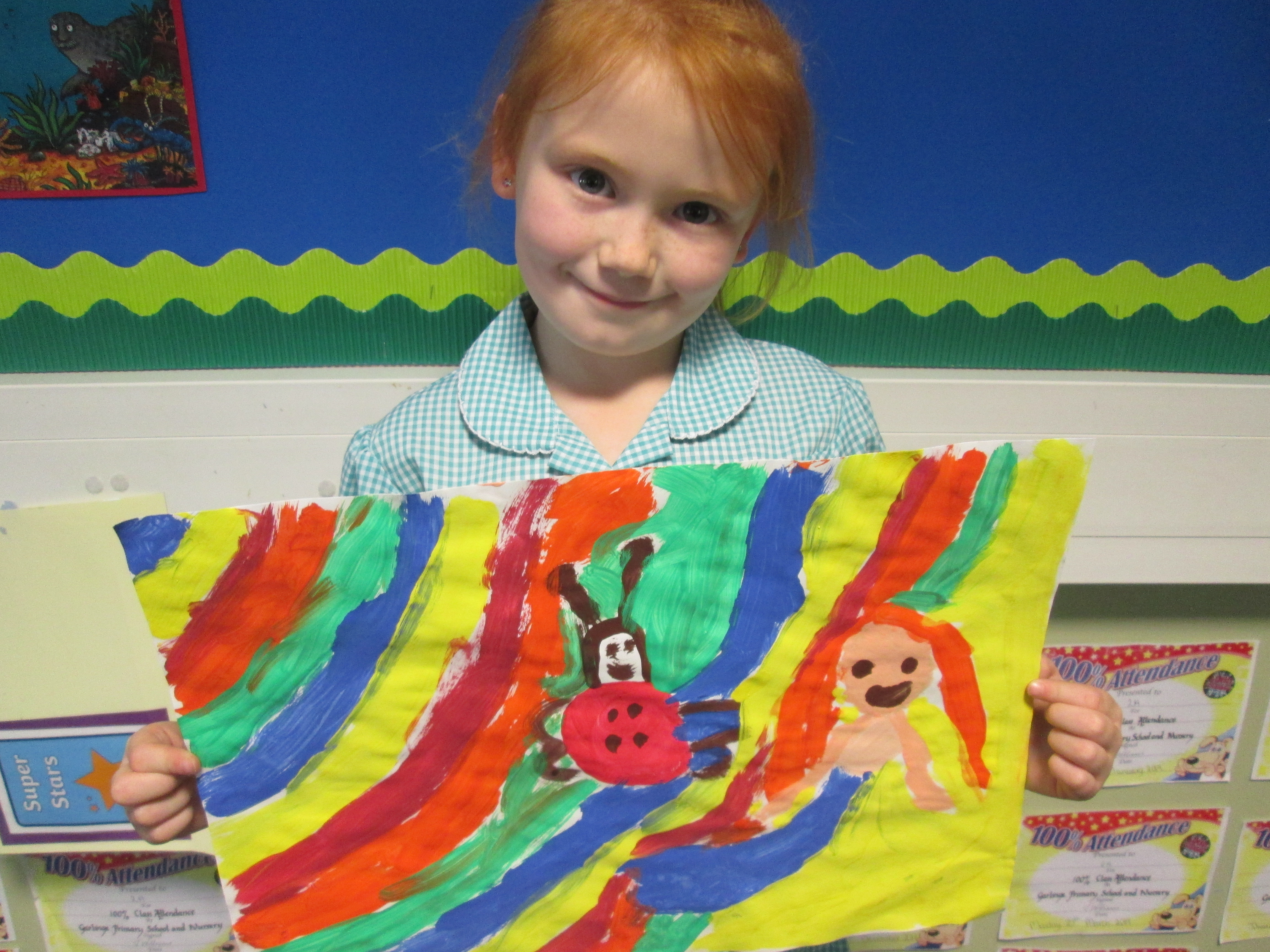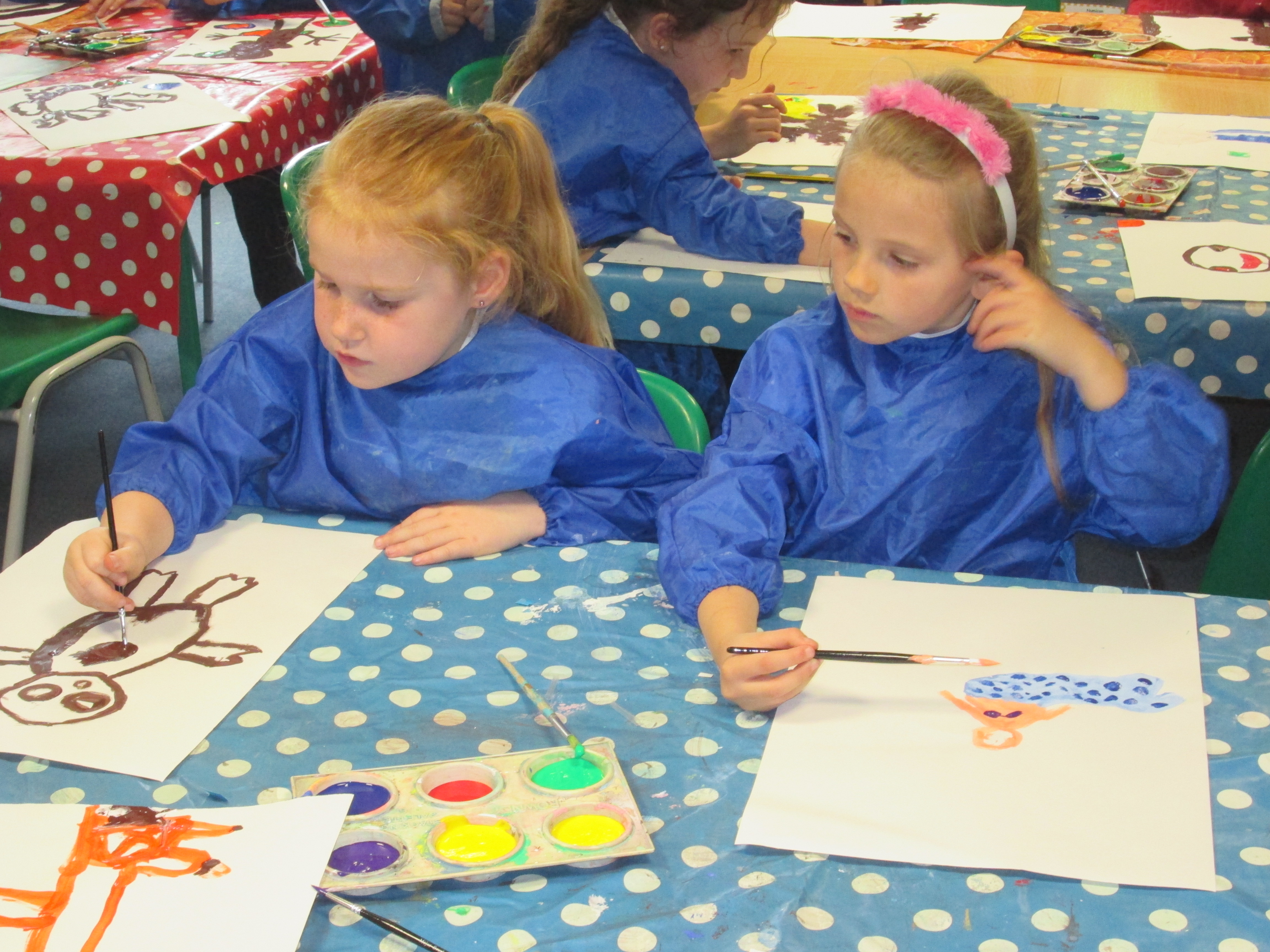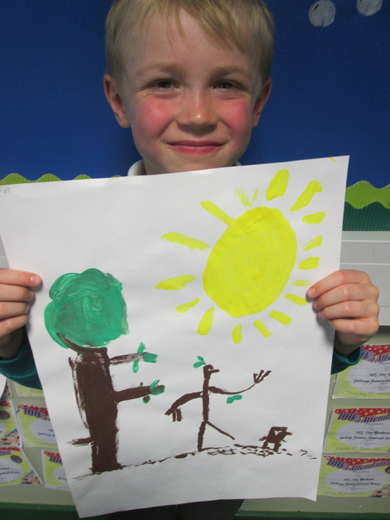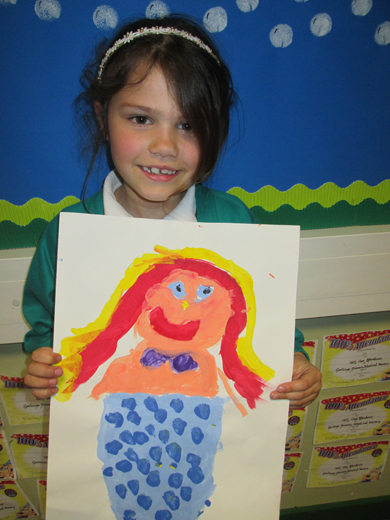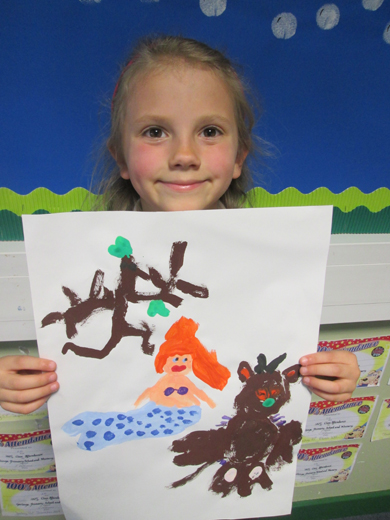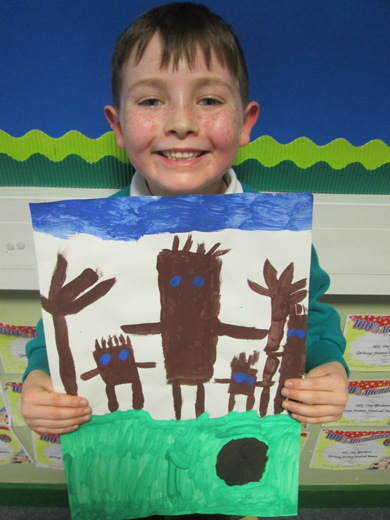 Experimenting with Materials - Year 1
Year 1 have been carrying out various experiments to test materials this term. We have been testing the effect of salt on ice. The children used frozen ice balloons and placed salt and food colouring on to track where the ice had melted and its impact. We tested which material would be the strongest for the 3 little pigs to keep the big bad wolf out! The children tried to blow down each house and found that the brick house was the strongest. We have also been testing which material would make the best armour to protect Humpty Dumpty. We tested 3 materials to see which one would protect him when he fell off the wall.
1A Outdoor Classroom Day November 2018
On Outside learning day the parents of children in Class 1A were invited to come to Forest School at Quex Park to join in with their children in their activities. It was great to see so many parents turn up to support the children. The children had a great deal of fun riding on the Zip-Wire. They were very adventurous. The parents helped the children to build a bridge to cross the river to rescue a fox. They also liked cooking round the fire circle and going to the farm to see the animals. Class 1A has been going to Forest School for 7 weeks and they have really loved it.
Year 2 Outdoor Classroom Day November 2018
As a school, Garlinge wanted to be part of Outdoor Classroom Day, where hundreds of schools across the UK wanted to take their learning outside. We tried to get outside for as many different lessons as possible!
Our Year 2 children were very keen to explore our KS1 outdoor learning environment during an English lesson. The children persevered to complete a spelling investigation by searching for words, drawing pictures and writing sentences linked to their findings.
Year 1 Meet the Teacher and Team
Click here to view our presentation from the Year 1 meet the teacher and team meeting that took place on Monday 17th September
Year 2 Meet the Teacher and Team
Click here to view our presentation from the Year 2 meet the teacher and team meeting that took place on Tuesday 25th September.
Year 2 Football Festival
Year 2 recently took part in a football festival at Margate FC, playing matches against: Birchington, Palm Bay, Bromstone and Ellington. The children won all of their matches, displaying the school values of Teamwork, Respect and Perseverance in each of their games. They were a credit to our school and had a lot of fun!
KS1 Music Assembly - Country Dancing
Mr Piper has been teaching year one and two children traditional country dancing this term to celebrate the arrival of spring. He has also taught them that this type of dance is traditionally celebrated in May. The children have really enjoyed it, particularly playing instruments and clapping along to the traditional music as well as joining in. It has been a lovely way for them to learn more about traditional culture whilst having fun and engaging in dance and rhythm. I have checked all of the relevant permissions for these photographs.
Year 2 - Solar System Parent Workshop
In Year 2, we are currently learning facts about our Solar System and we have also really enjoyed reading the book 'Man on the Moon' as our stimulus. We have been busy exploring gravity and air resistance, creating fact files about Sir Isaac Newton and writing our own creative stories.
Year 2 children were also keen to invite their family into class to participate in an art and craft activity based on our topic. The children thoroughly enjoyed developing their skills when creating their own collages, using: paint, oil pastels and card to represent the Solar System.
Year 1 - Toy Workshop
Class 1C have been learning about toys this term. We have been exploring toys from the past and new toys and looking at how they are similar and different. In science we have been investigating the materials toys are made from and thinking about the properties of those materials. Some children brought in some old toys from home. We invited parents and carers to come in and make toy cars, we are very happy with how they turned out despite the slight wheel issue!
Year 2 - Parent Classroom Visit
During the afternoon of Wednesday 22nd November our Year 2 children invited their family members to join them in class to take part in an aspect of their learning. The children were very excited to have their family join them for a fun afternoon of creative art and craft activities in preparation for the festive season. Throughout the afternoon Year 2 took great pride in demonstrating their teamwork skills and thoroughly enjoyed creating a range of decorations for our school environment.
Year 2 - Bread Making - Great Fire of London
In Year 2 we have been learning about the Great Fire of London. As part of this we decided to use a DT session one afternoon to taste a variety of different breads. We thought about how the bread looked, what it felt like and how it tasted. The following day in our English lesson we followed a set of instructions to make our own 17th Century bread which we then tasted.