RE
Religious education at Garlinge Primary School and Nursery seeks to make a major contribution to the spiritual, moral, social and cultural development of pupils by helping them gain a knowledge and understanding of major world religions, an appreciation that religions are a way of life and not an abstract system of ideas and the ability to develop their own religious beliefs.
At Garlinge we follow the RE Today model syllabus for Religious Education (RE). RE is taught through the medium of key questions for each year group/ key stage and various world religious are studied in order to discuss these questions including: Christianity; Judaism; Islam; Sikhism; Buddhism and Hinduism. This curriculum has variety, breadth and balance to education enquiring minds.
Pupils experience a wide variety of teaching and learning activities appropriate to the subject matter to be covered. Pupils will have the opportunity to access the RE curriculum through:
Engaging in classroom lessons
Reading texts
Researching their own information on tablets
Discussion
Pair and group work
Use of the media, i.e. videos, artefacts, pictures, music and drama
Visits and visitors
Outside learning experiences
Assemblies
Christingle 2021
Year 3 had the opportunity to take part in a Christingle service. Part of this involved creating a Christingle, using sweets, ribbons and oranges! They also worked in their books to think about what each part represented.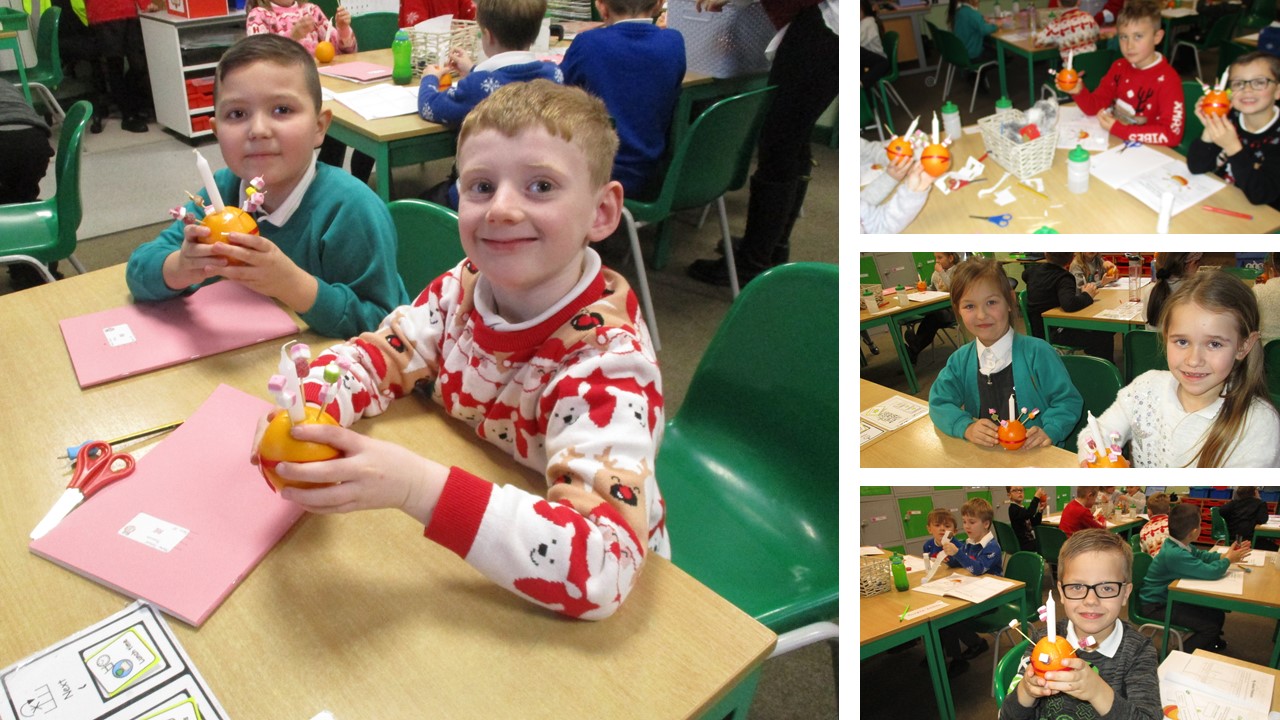 Christmas Unwrapped 2021
Year 6 walked to St James Church, Westgate to learn more about the Christmas Story and bust some of the myths about the nativity. Did you know that a donkey is never mentioned in the bible when referring to Mary and Joseph travelling to Bethlehem!?
The children took part in biscuit decorating then listened to Maggie, who works as part of ACTS – a group who speaks to children across Thanet about Christianity.